Not all romance movies involve serendipitous meet-cutes, picturesque lens flares, period courtships, or rolling around in flowerbeds. Sometimes, romance can be dark and dangerous.
We all know love isn't easy. It can involve arguments, ex-lovers, misunderstandings, or parents-in-law. The joy of romance often outweighs the hardships, but these darker aspects still exist.
Here are our picks for the best dark romance movies that don't follow the norm, showing the lesser-seen, unsavory, and perhaps even loathsome sides to love and lust.
11. Cruel Intentions (1999)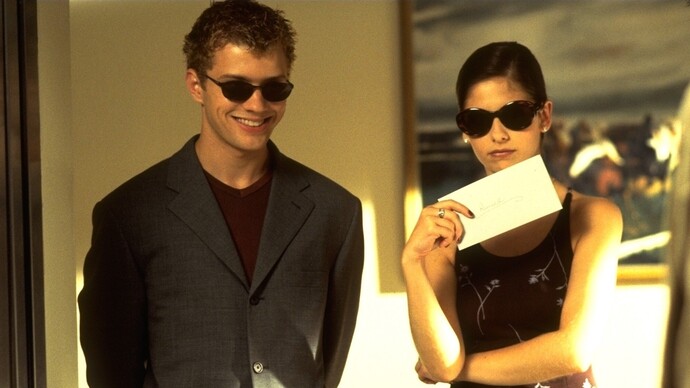 The fact that Sebastian (played by Ryan Phillippe) fancies his step-sister Kathryn (played by Sarah Michelle Gellar) isn't the only messed up thing in Cruel Intentions.
Indeed, the truly perverted thing that Sebastian makes a bet that he can trick the innocent "chaste until marriage" new girl (played by Reese Witherspoon) into sleeping with him.
A twisted and sensual tale of vanity, betrayal, and infidelity, most of these characters simply use others for their own gain, breaking hearts along the way to an ending you won't see coming.
Although Cruel Intentions doesn't have the best critical consensus, it did earn a semi-cult status for its daringly dirty-minded nature.
10. Fifty Shades of Grey (2015)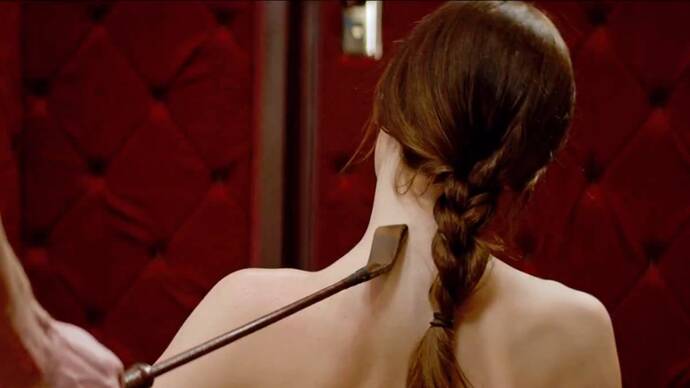 What's the most notorious erotic novel ever written? Fifty Shades of Grey by E. L. James, of course! Which snowballed into a movie franchise.
The author admitted to typing most of Fifty Shades of Grey on her old Blackberry as she wrote about the dominating relationship between a business magnate and a college graduate.
The famous BDSM scenes evolve into stalking and contracts, which got the novel and movie banned in various places.
The novel's success ensured that viewers would flock to cinemas for its Valentine's Day release, dragging their partners along to watch Jamie Dornan and Dakota Johnson get spicy in the bedroom.
9. Crimson Peak (2015)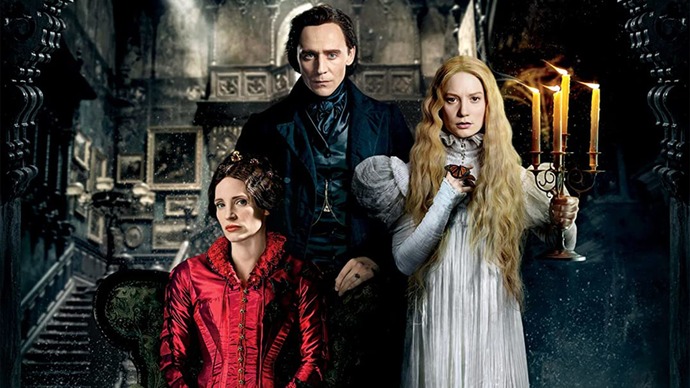 The first of two picks starring Tom Hiddleston and Mia Wasikowska, Crimson Peak is dark for a number of reasons.
One, it's a Gothic horror set in a haunted house in Edwardian-era England. Two, it's directed by Guillermo del Toro. Three, it's about incest—although, not to start with.
Edith Cushing (played by Mia Wasikowska) has no idea that her new husband (played by Tom Hiddleston) has relations with his sister (played by Jessica Chastain). Nor does she realize their wealthy estate is haunted by the ghosts of his past wives!
On top of its strong cast list, you can be sure that Crimson Peak is saturated with Del Toro's famously atmospheric visuals.
8. Twilight (2008)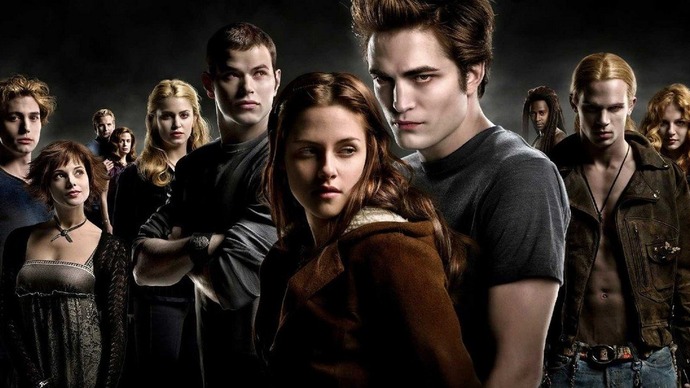 Twilight is an even more famous dark romance book-turned-movie-series than Fifty Shades of Grey. Viewers are generally divided between die-hard tween fans (themselves either Team Edward or Team Jacob) and vocal haters who watch it "ironically."
Robert Pattinson's constipated expressions, Kristen Stewart's awkward mannerisms, and Taylor Lautner saying "Where the hell have you been, loca?" have made it the most memeable film franchise around.
Twilight is a love-it-or-laugh-at-it type of romance, but that doesn't mean it isn't dark. After all, it features blood-sucking vampires, demon babies, and a toxically obsessive couple.
7. Bones and All (2022)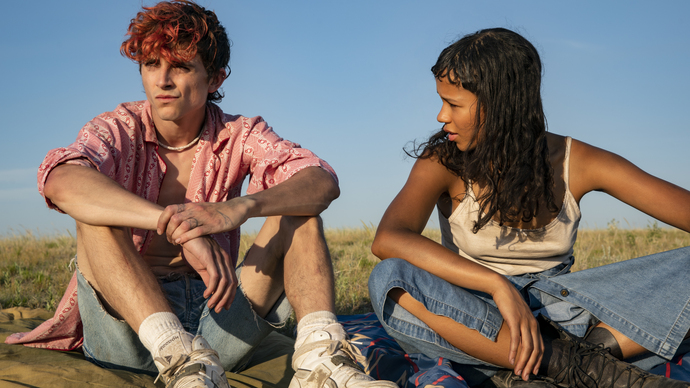 We've already mentioned vampires and ghosts, so how about cannibals? In Luca Guadagnino's love-struck horror Bones and All, cannibals are nicknamed "eaters."
The film depicts cannibalism as an uncontrollable urge, which Maren Yearly (played by Taylor Russell) gives into occasionally while growing up. When her dad can't cope anymore, he leaves Maren to fend for herself as a teenager.
That's when she meets the rugged rebel drifter Lee (played by Timothée Chalamet), who's also an eater.
Bones and All essentially plays out like an indie coming-of-age film with pretty cinematography that seems set to a permanently dusky sunset. The flesh-eating just happens to be there.
6. Natural Born Killers (1994)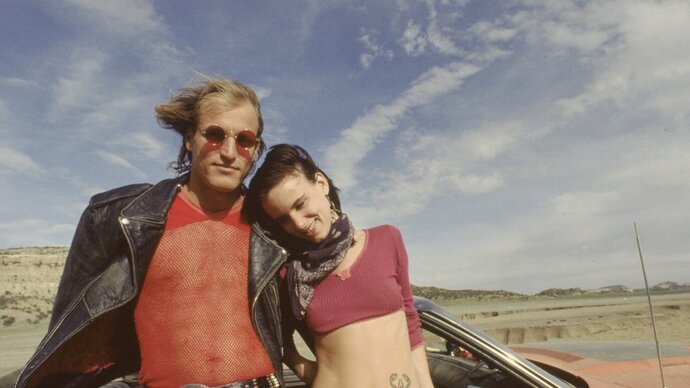 In Natural Born Killers, the murdering protagonist couple aren't presented in a nonchalant way. In fact, director Oliver Stone makes a point of using over-the-top editing to emphasize the dangers of media sensationalism.
Woody Harrelson and Juliette Lewis star as a 90s redneck version of Bonnie and Clyde, whose killing sprees are spurred on by their traumatic childhoods.
A psychedelic frenzy of shootouts, spinning Dutch angles, and magic mushrooms, Natural Born Killers is as bloody as it is multi-colored.
What's even darker is that this film is based on a real-life killer couple, and the film even inspired various copycat crimes.
5. Eyes Wide Shut (1999)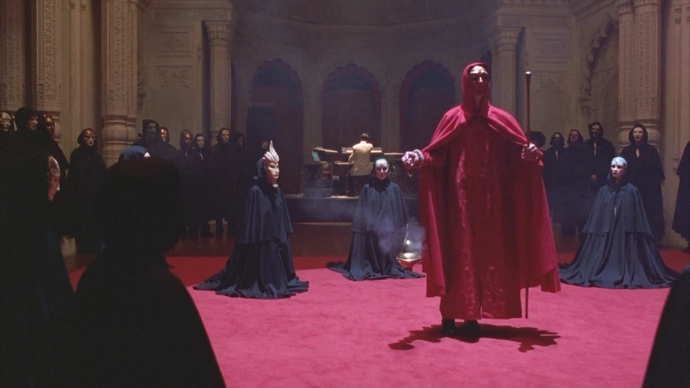 Tom Cruise and Nicole Kidman were married during the production of Eyes Wide Shut. Given that they divorced two years later, they shared a romance that proved unhappy in both the film and in real life.
When his wife (Nicole Kidman) admits to fantasizing about an affair, Dr. William Harford (Tom Cruise) saunters the New York City streets and stumbles into a secret cult orgy with a bunch of masked strangers.
Based on Arthur Schnitzler's 1926 novella Traumnovelle and directed by Stanley Kubrick, Eyes Wide Shut is weird, perverted, intense, grandiose, and almost religious in how it manifests the shadows of our human psyche into the physical realm.
4. Only Lovers Left Alive (2013)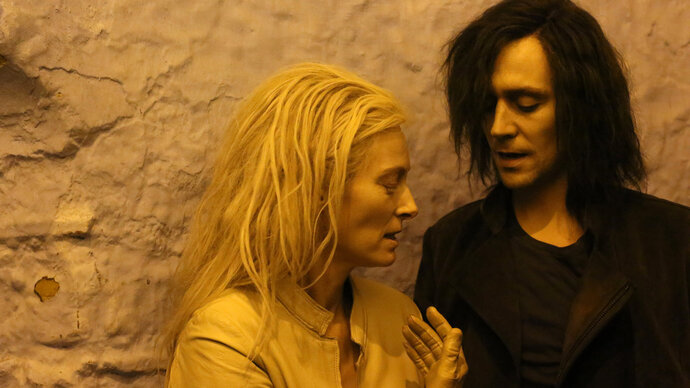 Jim Jarmusch's Only Lovers Left Alive may involve vampires, but it takes a different approach to immortal bloodsuckers than Twilight, and a different spin on the Gothic style than Crimson Peak.
A comedy-drama set in modern Detroit, Adam (Tom Hiddleston) is a depressed and cynical musician who also happens to be a vampire. His wife (Tilda Swinton), even though they've been together for centuries, lives across the world in Morocco.
Only Lovers Left Alive is melancholic yet funny, boasting a retro mise-en-scène and cameos from famous historical figures, including a vampire version of the English poet Christopher Marlowe.
3. Bonnie and Clyde (1967)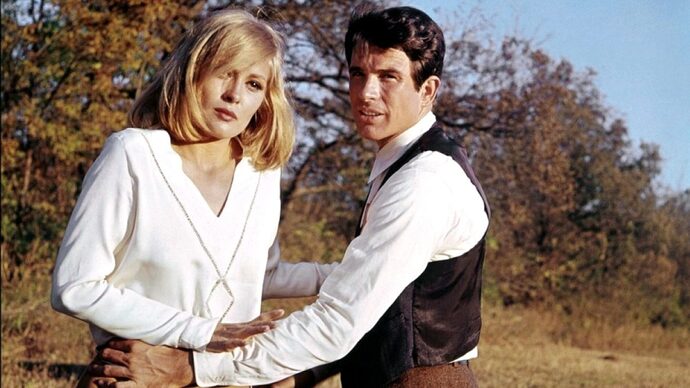 Bonnie and Clyde was an early entry into the New Hollywood era, a neo-noir road movie with that classic counterculture feel.
Clyde Barrow and Bonnie Parker are the most famous crime couple in American history, who rose to prominence and took their spot as Public Enemy No. 1 during the Great Depression.
Bonnie and Clyde grabbed the attention of newspapers, which eventually secured their demise. Arthur Penn recounts their tragic (if simplified) story in this near-slapstick biopic, showing violence that was unprecedentedly graphic for 1967.
2. The Man Who Laughs (1928)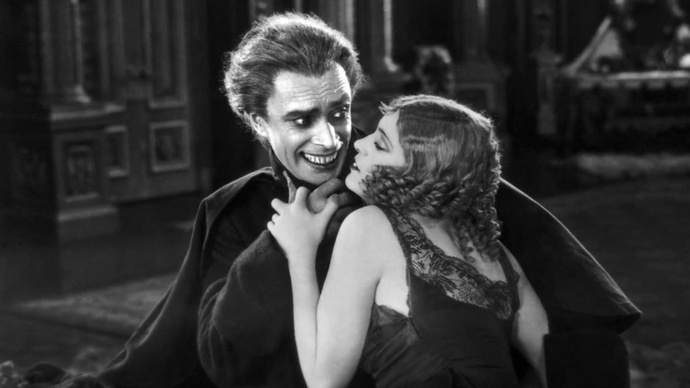 A few of our picks have been geared towards film buffs, including Eyes Wide Shut, Bonnie and Clyde, and Bones and All. The Man Who Laughs is also best suited to cinephiles—it's old, silent, and monochrome!
An early adaptation of Victor Hugo's 1869 novel, The Man Who Laughs follows a perpetually grinning protagonist whose face was disfigured in 17th century England.
Paul Leni's melodrama is sometimes confused for a horror because of Conrad Veidt's creepy smile, but it's really a Beauty and the Beast style romance that's still worth watching all these years later.
1. The Handmaiden (2016)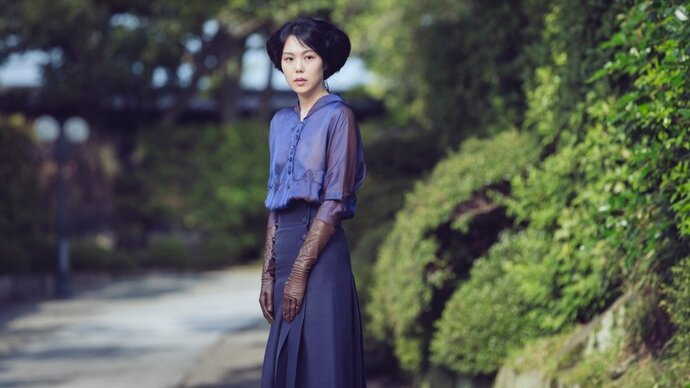 Director Park Chan-wook turned Sarah Waters's Victorian novel Fingersmith into a South Korean hit, blending the erotic with the psychological with masterful skill.
Nominated for a Palme d'Or, The Handmaiden is more than just a dark romance. It's a caper comedy and period drama, infused with Gothic elements and beloved by LGBTQ+ cinema fans.
The con man Count Fujiwara (played by Ha Jung-woo) is working in cahoots with a pickpocket-turned-maid (played by Kim Tae-ri) to steal the inheritance of an heiress (played by Kim Min-hee). It's like Parasite, if it was a lesbian erotica set in the 1930s...