Even the most toxically positive person still cries now and again—and that's a good thing! It's important to cry and let your feelings loose.
While some of us might be natural weepers, the rest of us need a bit of a push to crack open our hardened hearts from time to time. Fortunately, heartbreaking films are a great way to do that!
Here are our picks for the saddest movies of all time, guaranteed to open the floodgates for even the coldest and most callous viewers.
Warning: Knowing that a movie is super sad is a bit of a spoiler. We'll avoid major plot reveals, but proceed with caution!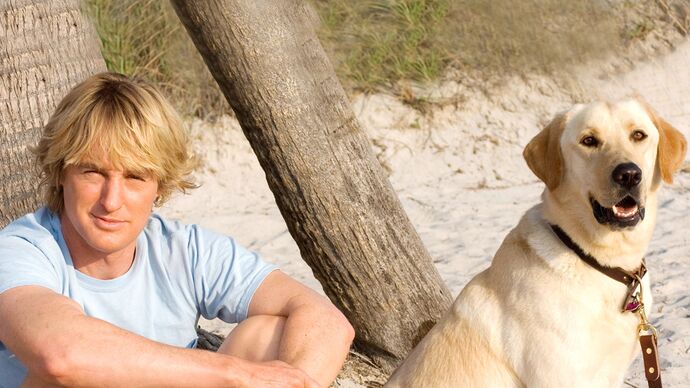 Okay, hear me out. Marley & Me might not be a war-torn tragedy or terminal cancer downer, and some people can even sit through it without feeling a thing. But for everyone else? It's a classic tear-jerker.
It all depends on whether you have a soft spot for dogs!
Pet owners are the target audience for Marley & Me, in which director David Frankel masterfully coaxes out tears. I won't spoil the ending for you, but I'll say this: if you believe dog is man's best friend, then make sure you have tissues at the ready when you watch.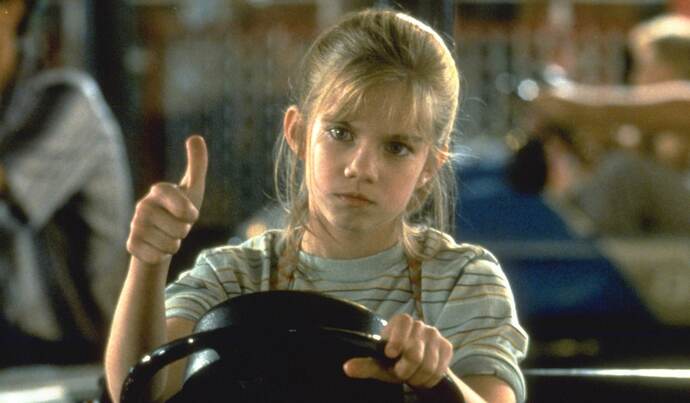 Remember Home Alone? Part of what made that film so successful was Macaulay Culkin's adorable little face, who was one of the most famous child stars in Hollywood history.
Well, Macaulay Culkin also starred in the lesser-known-but-far-more-tragic My Girl. Howard Zieff's coming-of-age drama is so heartbreaking because nobody foresaw how it would end.
This comedy-drama might seem like a breezy watch, but that's all just setup for the twist that packs a full-on gut punch.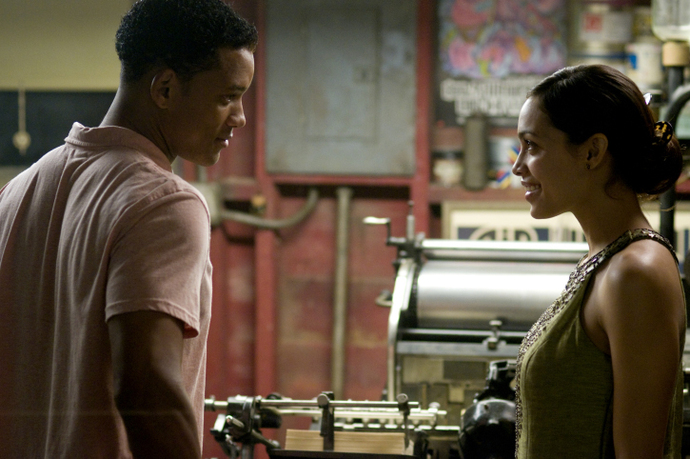 We could have easily put The Pursuit of Happyness on this list as Will Smith's most famous, most hard-hitting drama. But given the optimistic ending to that, it's more fitting to include Seven Pounds instead.
Seven Pounds is a tragic film that doesn't swing into a happily-ever-after ending. Will Smith stars as Ben Thomas, an IRS agent who turns his own personal tragedy into happiness for others. I can't tell you more than that without ruining Ben's story.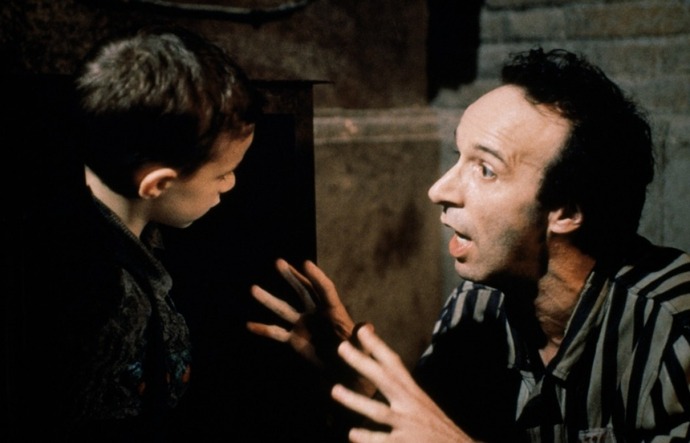 The words "comedy" and "holocaust" don't exactly go together, but Roberto Benigni manages to sensitively bring them in sync through his hit Italian drama Life Is Beautiful.
Guido Orefice (Roberto Benigni) is a Jewish bookshop owner who gets sent to a concentration camp with his four-year-old son.
In order to shield Giosuè (Giorgio Cantarini) from the horrors of their reality, Guido pretends the Nazi camp is one big game that they're playing.
Guido's unfailing will and spirit—despite being stuck in the most horrific situation known to man—is deeply inspiring, to say the least.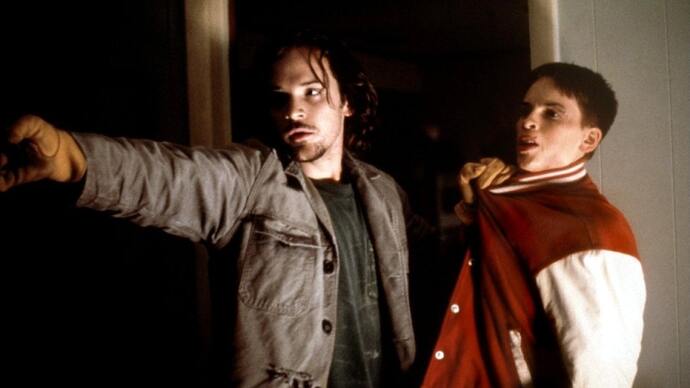 Sad movies always sting that much more when you know they're based on true events, and Boys Don't Cry is one such movie.
Hilary Swank gave the performance of a lifetime as Brandon Teena, an American trans man who fought against all sorts of prejudice during his short life. I'm not just talking about name-calling, but brutal physical and sexual violence.
Despite Brandon's refusal to back down, he doesn't make it out alive. Director Kimberly Peirce adopts the bleak, neo-realist aesthetics championed by Martin Scorsese to tell this grim tale.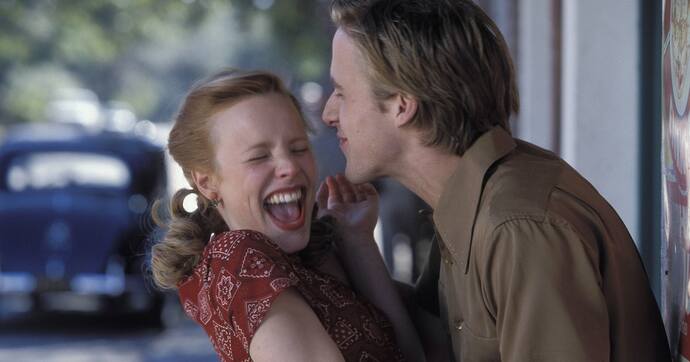 Cinema is littered with meant-to-be couples who, for whatever reason, end up on different paths. The kinds of couples who yearn to drive off into the sunset together but never actually make it.
The same is true for Noah and Allison in The Notebook, although one could argue that they do get to share a brief, bittersweet sunset.
Played by Ryan Gosling and Rachel McAdams—who didn't actually get along despite their steamy on-screen chemistry—Noah and Allison bridge the social divide for a glittering summer of love in 1940.
Unfortunately, they're eventually torn apart by parents, war, dementia, and other life issues that crop up. Nick Cassavetes directs this classic, post-break-up romance wailer.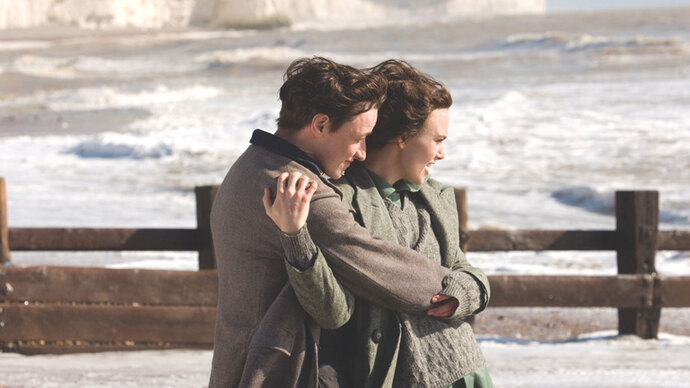 Here we have another couple torn apart by circumstance, except this time there's no sunset—unless you count the fictional one that Briony (Vanessa Redgrave) writes for them in her book.
"I wanted to give Robbie and Cecilia what they lost out on in life. I gave them their happiness."

Briony
Atonement centers on a misjudged accusation by Briony, which ends up sending Robbie (James McAvoy) off to war, who hallucinates his lost love Cecilia (Keira Knightley) while on the sands of Dunkirk.
Director Joe Wright poignantly adapts Ian McEwan's 2001 novel with a poetic sort of melancholy that you'll feel in your heart.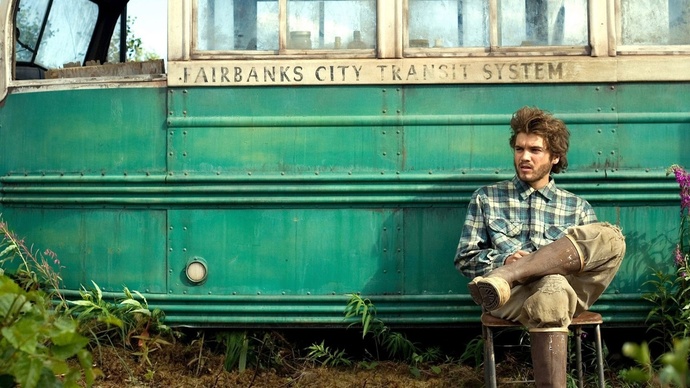 Christopher McCandless did something most people only dream of: he followed his heart and dared to step out "into the wild."
Away from television screens, credit cards, and urban crowds, Chris dedicated his life to exploring nature, connecting with nature, and living off nature. But as idyllic as it sounds, it didn't end well for him.
Prior to his death, Chris came to a realization about the nature of happiness and what it really means. We won't spoil it for you; you'll have to watch the film to find out what he realized!
Director Sean Penn gracefully navigates Christopher's moving story—based on real events—and discloses a haunting snapshot of (the real) Christopher smiling beside his eventual deathbed.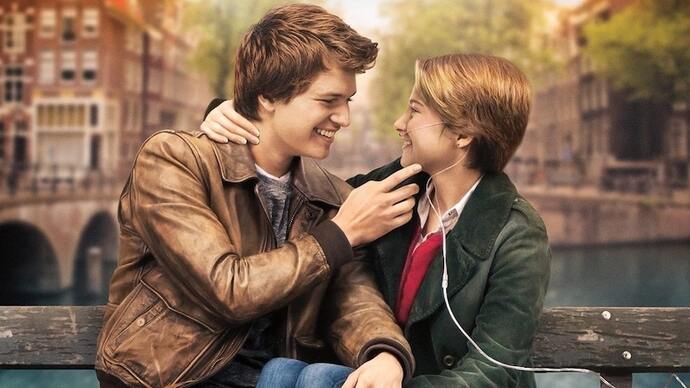 The Fault in Our Stars is one of the most famous film adaptations of a YA novel, so much so that it launched a domino effect that led to the original author John Green's books all selling out.
Although it's mostly geared towards tweens and teens, The Fault in Our Stars crossed age divisions—adults were seen flooding out of theaters with floods running down their cheeks.
The Fault in Our Stars stars Shailene Woodley and Ansel Elgort as Hazel and Gus, respectively, who are both still in high school yet diagnosed with cancers. But it doesn't stop them making the most of their young love.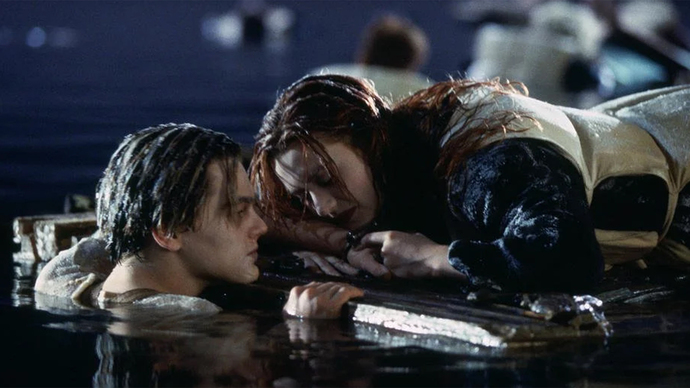 Jack (Leonardo DiCaprio) and Rose (Kate Winslet) are from opposite ends of the class spectrum in this epic period drama.
The sinking of the Titanic in 1912 remains one of the most famous disasters in recent history, which director James Cameron has our hearts racing all the way through.
Titanic might be over three hours long, but all that character and relationship building is essential for full impact come the climax. It's a heart-wrenching end to one of cinema's greatest love stories.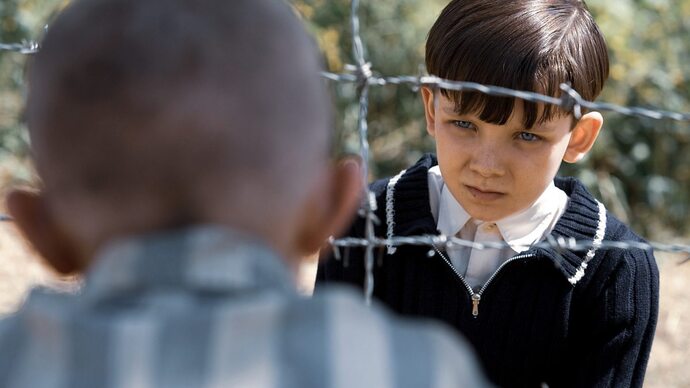 What's more depressing than a concentration camp? Kids in a concentration camp.
In The Boy in the Striped Pajamas, there's a barbed wire fence. On either side of that fence sits two eight-year-old boys, both of whom are blissfully unaware of the Nazi party's evil intent.
Shmuel (Jack Scanlon) is a Jewish prisoner who believes he's due home any day, while Bruno (Asa Butterfield) is the son of an SS officer who doesn't understand why Shmuel wears pajamas every day.
You can probably see Shmuel's harrowing death coming, but brace yourself for some extra. John Boyne's 2006 novel is potently brought to screen by Mark Herman.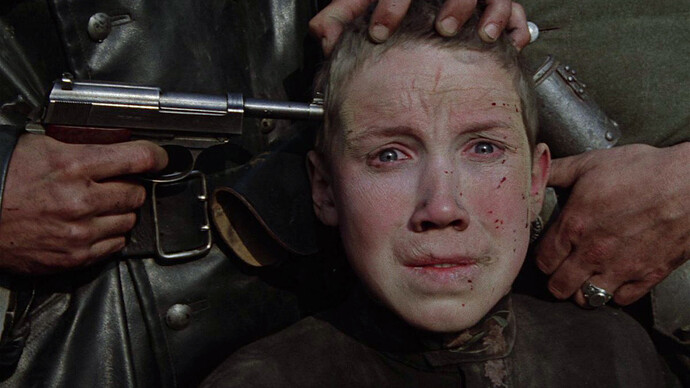 Come and See is NOT for the faint-hearted! This chilling Soviet anti-war film has been dubbed a horrifying masterpiece that exposes the true agony and barbarism of war.
The power and distress of Come and See is rooted in the headshots of characters, showing their faces that have been ravaged by torture (both physical and mental).
Director Elem Klimov somehow makes Come and See hyperrealistic yet surreal at the same time. Some have called it the scariest film ever made, and it had to battle eight years of censorship upon release.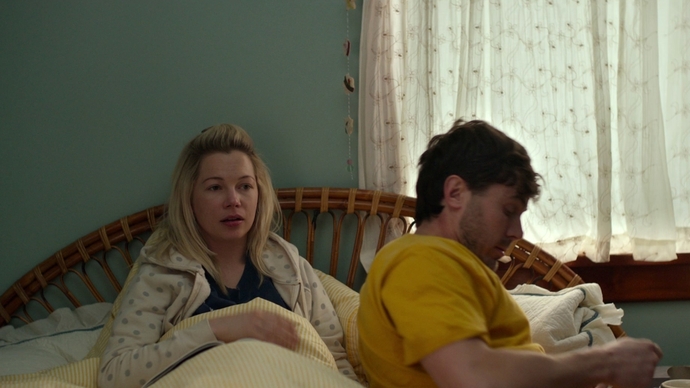 Casey Affleck won an Oscar for his portrayal of a mourning father in Kenneth Lonergan's piercing drama Manchester by the Sea.
Before Lee (Casey Affleck) became the depressed loner-working-as-a-janitor that he is, he had a joyous family home that (accidently) caught fire. Inadvertently responsible for his children's deaths, Lee attempted suicide before divorcing his grief-stricken wife and moving away.
Now that his nephew (Lucas Hedges) requires a new guardian, Lee must face his traumatic past—and the accompanying PTSD—and journey back to his haunted former home. Prepare the tissues!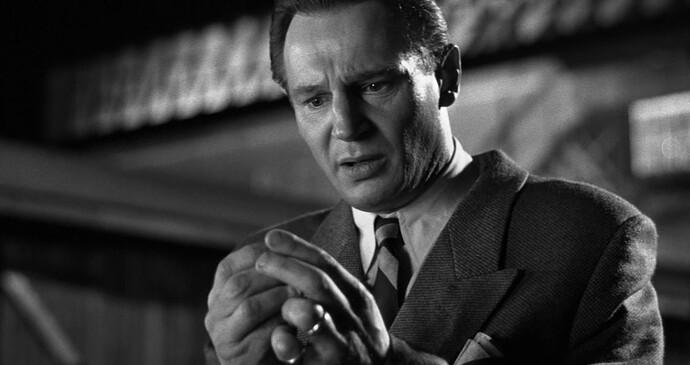 War is a catastrophe that has plagued our world for all of human history, which is why there are so many movies about it.
The same year that he changed cinema with Jurassic Park, Steven Spielberg brought us the black-and-white epic Schindler's List.
Oskar Schindler was a real-life industrialist and member of the Nazi party, who gave up his wealth to save the lives of more than a thousand Jews during World War II.
The "list" in the title refers to 850 Jewish people, whom he saved by routing them away from Auschwitz to a munitions factory in Brünnlitz. Schindler's only regret was not being able to save more lives.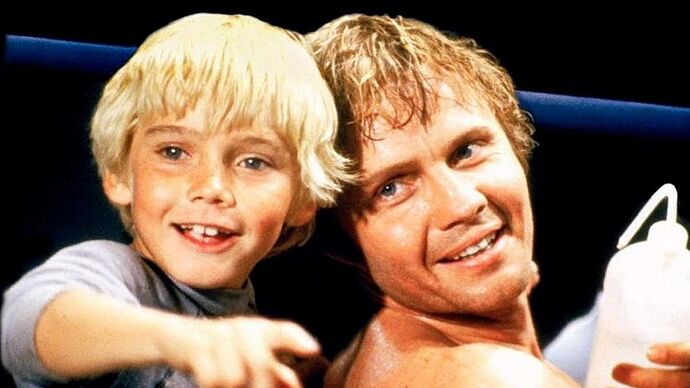 It might surprise you to see The Champ in our number one spot, especially if you've never heard of it. But here's the thing: The Champ is literally the saddest film ever made.
Behavioral researchers at the University of California found that this neo-noir boxing drama evoked the strongest reaction of sadness in viewers. The hardest hitting scene comes at the end, which we won't spoil for you.
Just know that critics around the world have long been in agreement that The Champ offers an emotional gut-punch unlike any other film. If you need to cry, this is the film you'll want to watch.