Nothing's more tense and gritty than a fight for survival in the wilderness. In our comfy world of modern amenities and technology, it can be easy to forget just how brutal nature can be.
Away from the fineries of modern life, would you be able to survive a deadly situation in the wild? Stranded on an island? Weathered by natural disasters? How long could you endure before giving up?
Many movies have been made about humanity fighting for survival, but few can be considered great. Here are our picks for the best wilderness survival movies worth checking out.
15. Alive (1993)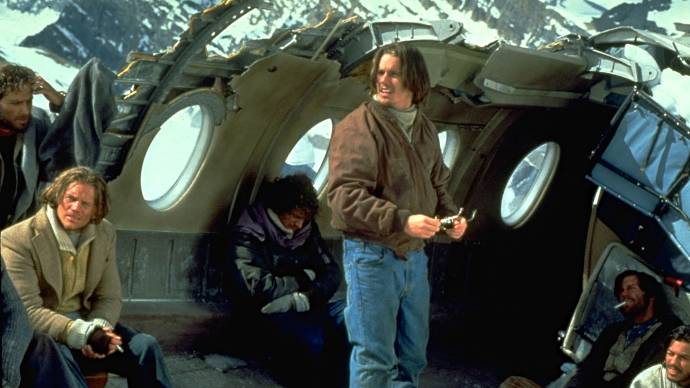 Alive didn't get the best reviews upon release, chiefly due to how hard it was to capture such an extreme (and true) story. But it eventually blew up and became famous. Why? Because it ends in cannibalism.
Frank Marshall took a stellar cast and brought Piers Paul Read's nonfiction book to life, detailing a plane crash in the Andes Mountains back in 1972. The Uruguayan rugby team boarded Flight 571 with their families, excited for a match in Chile they'd never make.
Sometimes, staying alive means doing the most inhumane things imaginable. When this crew is on the brink of death, there's only one food source available: those who didn't stay alive.
14. Jungle (2017)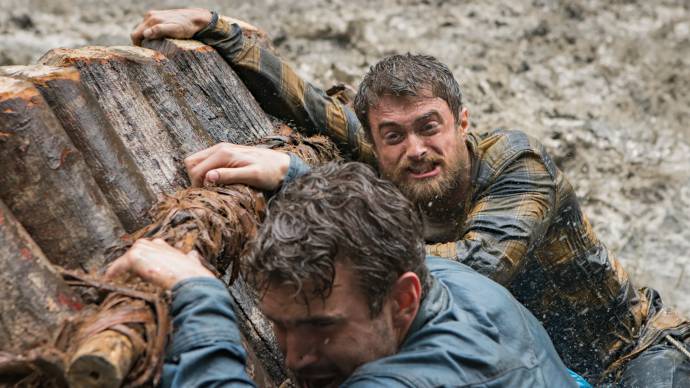 A lot of the movies on this list are based on true stories, which only adds to the shock factor of their tragedies and the impressive wonders of how strong the human will can be.
Jungle is based on the real Israeli adventurer Yossi Ghinsberg, whose exploration of the Amazon rainforest took a turn for the worst.
The overly-trusting-of-strangers Yossi headed into the Amazon to meet an indigenous tribe. He eventually lost his pack and was left to fend for himself, enduring hallucinations while starving for food and trying to survive in the harsh conditions of the Amazon.
Daniel Radcliffe, never afraid to tackle different accents, carries Greg McLean's movie with his harrowing performance as Yossi.
13. The Grey (2011)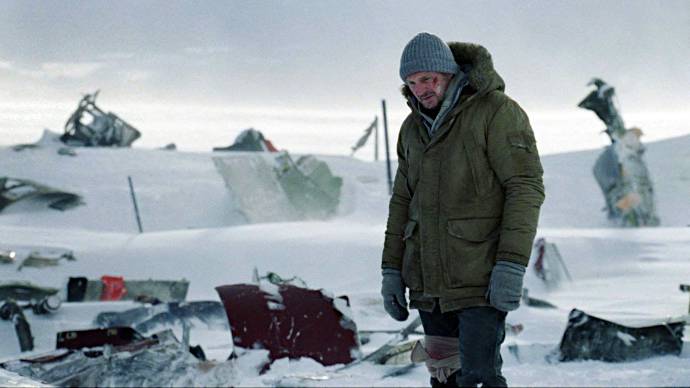 Liam Neeson loves to star in a good action flick, but in The Grey, there are no guns or gangsters. Instead, the threat is two-fold: the harsh wilderness and the wolves that stalk him.
As is often the case, the survival element in The Grey is sparked by a plane crash, this time in snowy Alaska. Even without wolves, being stranded in the tundra would be about as bad as being stranded in the desert.
Lost at the end of the world, Liam Neeson's John Ottway leads a group of oilmen—played by the likes of Frank Grillo, Dermot Mulroney, and Dallas Roberts—who must race the clock, endure the snow, and evade the pack of hungry wolves that are hunting them.
Based on the short story by Ian Mackenzie Jeffers, The Grey is unexpectedly deep for an action movie.
12. The Way Back (2010)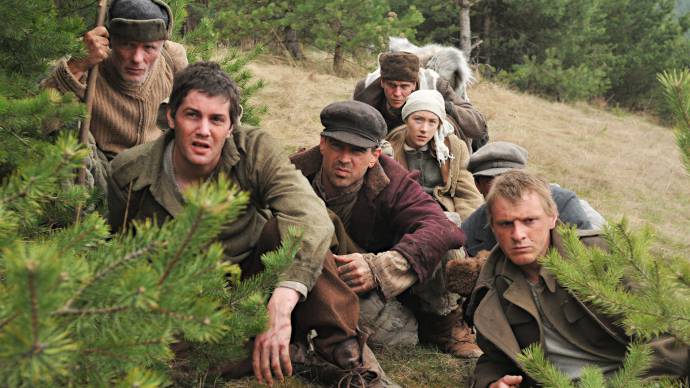 4,000 miles of unforgiving wilderness is not the kind of walk you'd ever want to take, especially when it's to escape the Siberian Gulag.
The Way Back is a true World War survival story taken from the memoirs of Sławomir Rawicz, a Polish prisoner of war who hatched an escape plan with six others in his camp.
Jim Sturgess, Ed Harris, Saoirse Ronan, and Colin Farrell star as escapees who, after slipping away from their Soviet captors, now face environmental dangers: snow, sandstorms, frostbite, sunstroke, and more.
The mix of sweeping visuals and character studies makes Peter Weir's war drama feel simultaneously grand and intimate, not to mention how it puts our everyday troubles into perspective!
11. Everest (2015)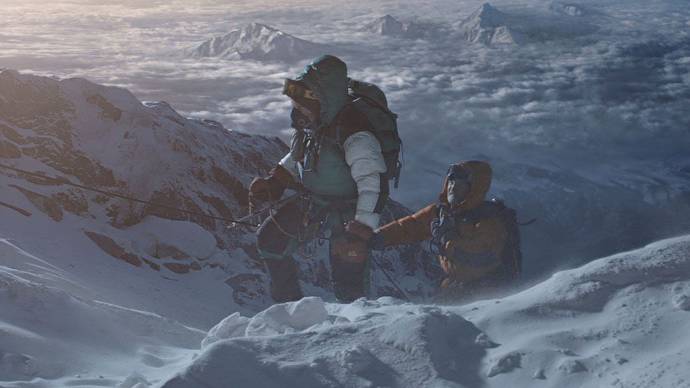 Survival is at least 80% of the job when you climb Mount Everest. It's an ambitious challenge that numerous people continue to attempt, and even though these expeditions have been heavily commercialized since 1996, that doesn't mean they're easy—or safe.
In Everest, Jason Clarke and Jake Gyllenhaal star as two expedition leaders who, despite taking different approaches, both land in the same sticky situation of being stuck. Altitude sickness, overexertion, and hypoxia are just some of the things that threaten these hikers.
Baltasar Kormákur retells this chilling true story with magnificent mountain shots that are enough to make us feel dizzy.
10. The Flight of the Phoenix (1965)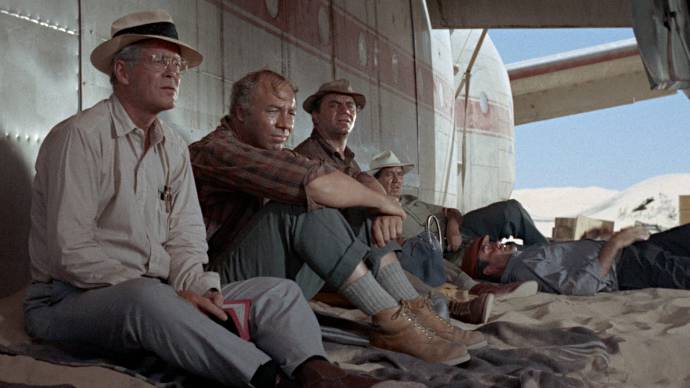 The Flight of the Phoenix was first made by Robert Aldrich in the 1960s, which starred Jimmy Stewart and Richard Attenborough. It was remade in 2004 by John Moore and starred Dennis Quaid, Giovanni Ribisi, Miranda Otto, and Hugh Laurie.
Although the sophisticated original is generally better received, Moore's re-imagining is arguably much grittier. It's hard to pick which to recommend! But if you can only watch one, we say go with the original.
The Flight of the Phoenix centers on a group of survivors who are stranded in the Sahara Desert following a plane crash. Fighting against the heat, thirst, delirium, and personality clashes, they're the only ones who can ensure their survival—by rebuilding their downed aircraft.
9. Touching the Void (2003)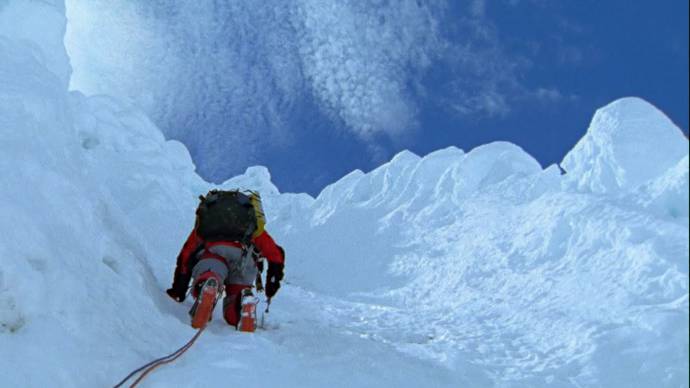 There are several great wilderness survival documentaries out there, but we're going with Touching the Void for our nonfiction pick. It is, after all, considered one of the greatest documentaries in British cinema!
As we saw with Everest, climbing a mountain is easier said than done. For Joe Simpson and Simon Yates, the Siula Grande is their goal—but despite their experience, it doesn't get any easier for them.
Kevin Macdonald uses interviews, re-enactments, and double shots of Simpson and Yates themselves to achieve this critically acclaimed docudrama. (If you enjoy this one, check out Meru (2015) as well!)
8. All Is Lost (2013)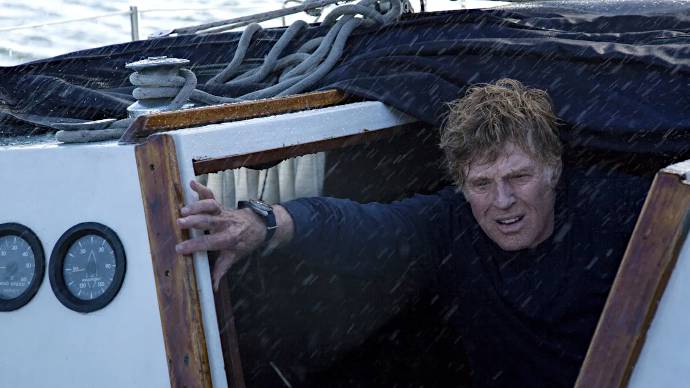 One man, one boat, and only 51 spoken words throughout the entire movie—and yet, All Is Lost is entirely captivating and more engrossing than most films with tons of lines and characters.
Directed by J. C. Chandor and starring Robert Redford, All Is Lost tells the story of a man who takes a solo voyage across the Indian Ocean. But when the nameless man is hit by a storm that sinks his boat, he must rely on his endurance and ingenuity to survive.
Interestingly, part of the movie was actually filmed in the ocean! Which is never an easy task when so much tech is involved, making the whole thing that much more impressive.
The title of All Is Lost is a reference to E. W. Hornung's famous quote that when pluck (or courage) is lost, then "all is lost."
7. Rescue Dawn (2006)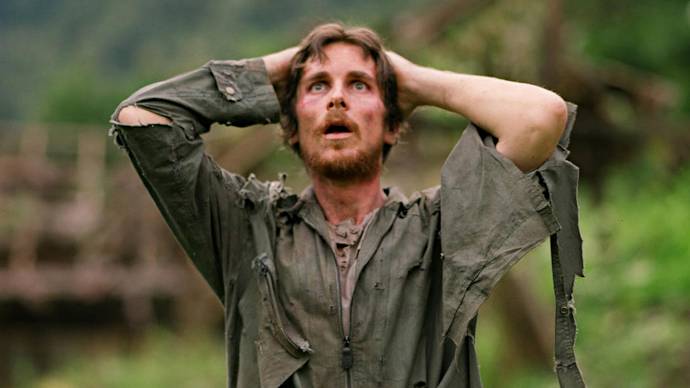 Christian Bale's insane transformations for his movie roles put everyone to shame. In Rescue Dawn, the actor lost 55 pounds to play Dieter Dengler, a real-life US Navy pilot who was held captive during the Vietnam War.
Director Werner Herzog had already made a documentary about Dengler's survival tale called Little Dieter Needs to Fly in 1997, but nine years later he cast Bale in this dramatized version that tracks him through the Laotian jungles with no supplies.
After he escapes from his torturous captors, freedom is only momentary relief. The reality of the jungle soon sets in, made worse by his exhaustion and the fact that he's now a hunted man.
Rescue Dawn is fluid, unforgiving, sweat-drenched, and driven by compelling performances. It's an absolute must-watch.
6. Kon-Tiki (2012)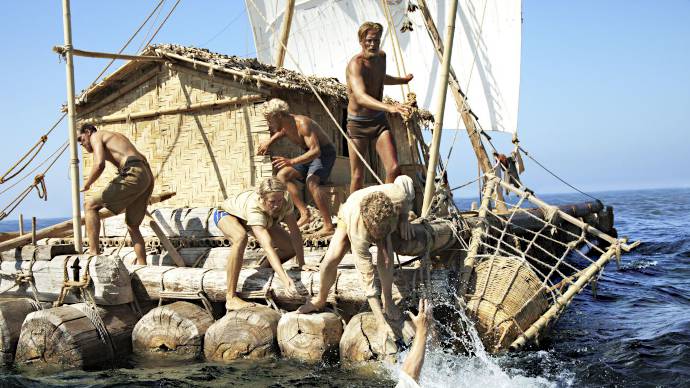 The real-life Kon-Tiki expedition in 1947 involved a Norwegian writer named Thor Heyerdahl voyaging across the Pacific Ocean by raft.
Heyerdahl set out to prove that South Americans could have reached Polynesia during pre-Columbian times, and he did so by making the trek himself, using only what would've been available to them at the time.
And as it turns out, Heyerdahl was right! The journey was indeed possible. But it did mean tackling sharks, enduring storms, and suffering physical turmoil along the way, all with no land in sight.
Kon-Tiki, which was the name of Heyerdahl's raft, remains Norway's most expensive film ever made. Luckily, it was also Norway's highest-grossing film of the year and universally praised.
5. Life of Pi (2012)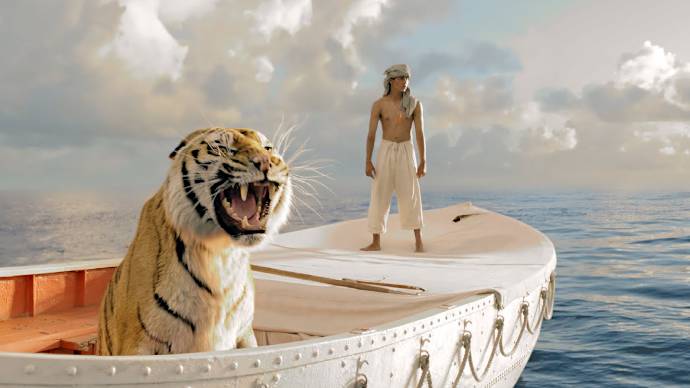 Prepare to be blown away by Ang Lee's epic drama adventure starring Suraj Sharma as 16-year-old Pi, who's devoted to loving God (in every form) and has a deep interest in animals.
When Pi is left stranded in a lifeboat, he finds out that he isn't alone—there's a Bengal tiger named Richard Parker on board as well. The tiger isn't hostile, though, and they work together to survive.
Life of Pi is unique, stunning, and deeply moving. Not only does Pi form a bond with the beast that's stronger than any bond he's had with people, there are layers to this story that speak to humanity's relationship with spirituality, stories, and hope.
4. Into the Wild (2007)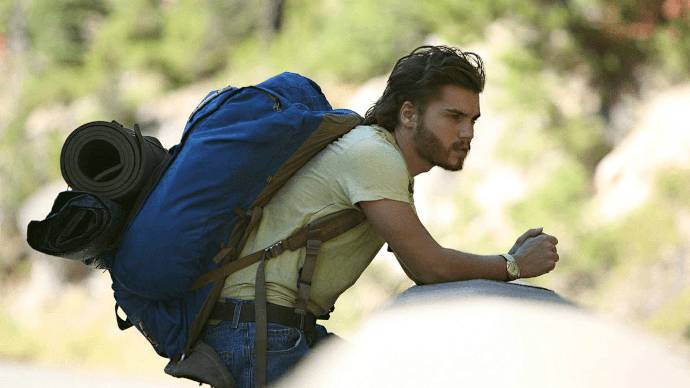 On September 6, 1992, the body of Christopher McCandless was found just outside Denali National Park. On his makeshift shelter, there was a note: "I need your help. I am injured, near death, and too weak to hike out of here. I am all alone."
Christopher McCandless was a real person, and his life was retraced, chronicled, and turned into a book by Jon Krakauer. That book was eventually turned into a movie, bringing the story of McCandless to the masses and inspiring viewers with his zest and daring for life.
Emile Hirsch stars in Sean Penn's adaptation of Into the Wild. After graduating college, McCandless ditches the materialistic lifestyle to hike across the North American wilderness, living off the land with little experience—and paying the price for it.
3. The Revenant (2015)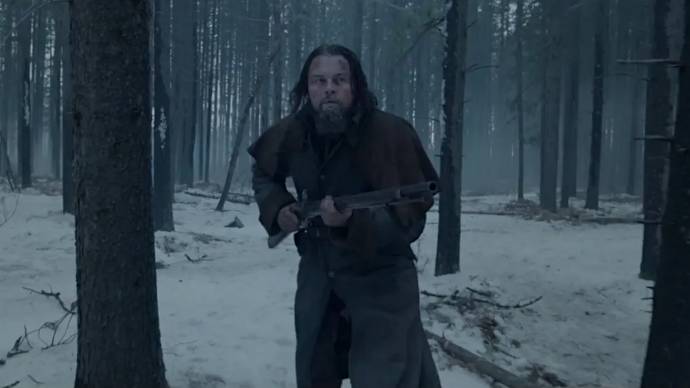 It's no surprise that when Leonardo DiCaprio finally won an Oscar, it was for his role in The Revenant. Even with all of his amazing performances prior, it was his portrayal of 19th century frontiersman Hugh Glass that blew everyone away and hooked them in.
Based on a real man's fight for survival in the Dakota wilderness in 1823, Hugh Glass not only has to hike through freezing temperatures but also cauterize his own wounds and even fight off a grizzly bear.
Alejandro G. Iñárritu's epic Revisionist Western is beautifully shot with sweeping landscapes and hallucinatory images. You can almost feel the frost coming off the screen, the nip of the snow, the chill of freezing water rapids. It's equally spellbinding and frightening.
2. 127 Hours (2010)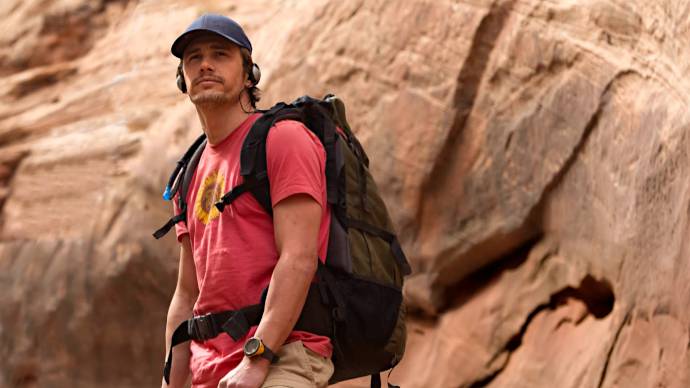 Danny Boyle's 127 Hours is one of the most brutal examples of a true survival tale, showcasing just how powerful our desire to live can be.
James Franco plays the adrenaline-loving mountain climber Aron Ralston, who gets his arm trapped in a Utah canyon. This doesn't sound so extreme at first, but with nobody knowing his whereabouts, Ralston is eventually forced to saw his own arm off with a blunt pocket knife.
What's crazy is that the real Aron Ralston took photos and videos of himself while he was stuck. A quick Google search will show you a bunch of eerie pre-amputation pictures. And what's most impressive is that Ralston is still an avid daredevil explorer to this day!
1. Cast Away (2000)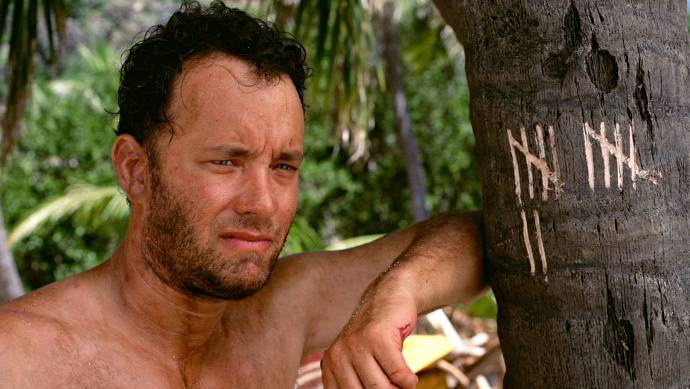 Never before have we felt more emotionally attached to an inanimate object than when we watched Cast Away. Robert Zemeckis's classic survival movie stars Tom Hanks as a FedEx executive who washes ashore on a deserted island and must survive alone.
After his plane crashes over the Pacific Ocean, Chuck Noland is forced to revert to a caveman-like existence and live off the land for many years. But it's not the hunger or lack of shelter that gets to Noland the most—it's his loneliness on the uninhabited island.
His only friend is a volleyball named Wilson, which Noland draws a face on and talks to daily. Cast Away is a powerfully absorbing, instant cinema classic that's a must-watch for everyone.