Poverty and homelessness have always been pressing issues around the world, but their shape and appearance have differed across countries, across cultures, and across centuries.
It's a hard topic to talk about as poverty and homelessness are tough to truly grasp if you haven't had first-hand experience, and it's (understandably) prone to get emotions flaring.
One of the best ways to develop sympathy and cognizance for both poverty and homelessness is to watch movies with realistic depictions of what it's like to live on the poverty line, the failings of modern society, and the challenges of climbing out when you're stuck.
Prepare to get a little (or a lot) angry and sad as you dive into these movies about poverty and homelessness, which incorporate aspects like unemployment, debt, hardships, and maybe even a bit of hope.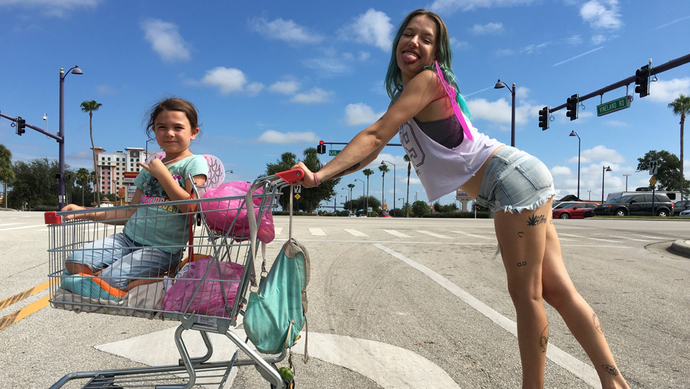 What's special about The Florida Project is that it's told from the perspective of the mischievous-but-kind-hearted young Moonee (played by Brooklynn Prince). Via low-angle camera shots, we experience the Magic Castle Motel in Florida through the eyes of a six-year-old.
Moonee's mother, Halley (played by Bria Vinaite), is young, single, and poor, surviving in the week-by-week hotel using the scarce money she earns as an exotic dancer. This leaves Moonee to run around the parking lot—unsupervised and pulling pranks—all summer long.
This lifestyle isn't sustainable, and Moonee becomes witness to things no child should see. Sean Baker's A24 flick is stunningly shot and beautifully told, painting an accurate and touching portrait of poverty in America.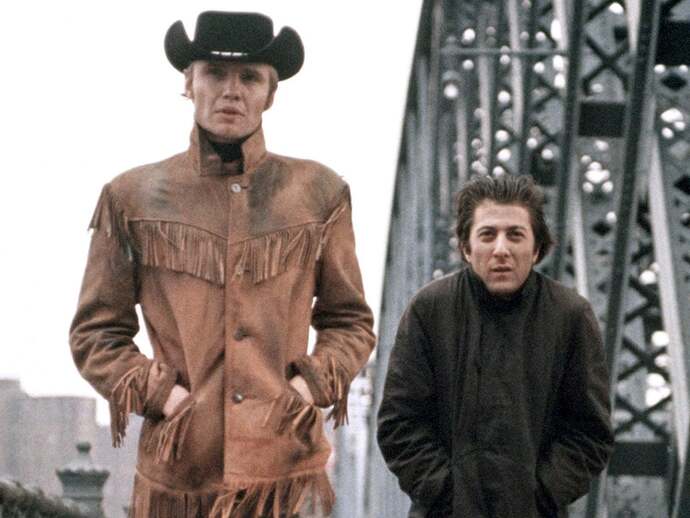 Joe Buck (played by Jon Voight) and Enrico Salvatore "Ratso" Rizzo (played by Dustin Hoffman) form an unlikely duo in John Schlesinger's buddy drama. Based on James Leo Herlihy's novel, Midnight Cowboy won three Oscars and is the only X-rated movie to win Best Picture.
Joe is a sex worker with barely any clients, while Ratso is a conman whose health is failing. The two desperate men squat together in a condemned New York City apartment, forming a "business" relationship as hustlers.
Midnight Cowboy is particularly popular in the LGBTQ+ community for its implied homosexual themes, earning the film an X-rating for its "possible influence upon youngsters."
Aside from this, Midnight Cowboy uses dramatic realism to portray the seedy underbelly of NYC, where beneath the glamour of Hollywood lies the underdogs—ones who will do anything for a paycheck.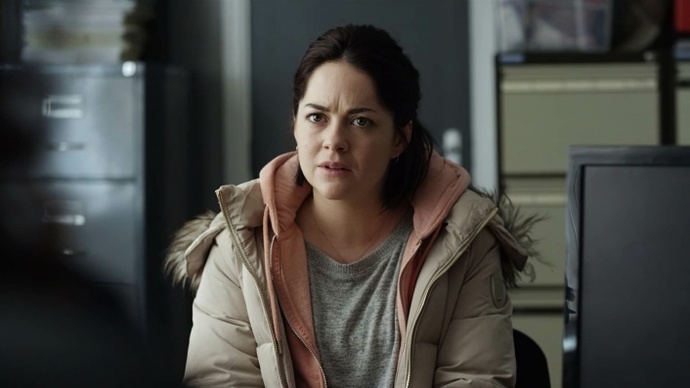 Rosie may have slipped under your radar, but it's certainly worth the watch. A hard-hitting drama that's sure to break your heart, Rosie delivers an important message about real homelessness for families and kids.
Rosie Davis (played by Sarah Greene) is kicked out of her house and forced to live in her car with her husband and four young children. While searching for a place to stay the night, the couple shield their kids from the situation—which is difficult, to say the least.
Paddy Breathnach's impactful Irish drama is set in Dublin, where economic insecurity makes Rosie hit home for many viewers. Rosie might not have an all-star cast or flashy special effects, but there's strength in its honesty to tell a story with no easy solutions.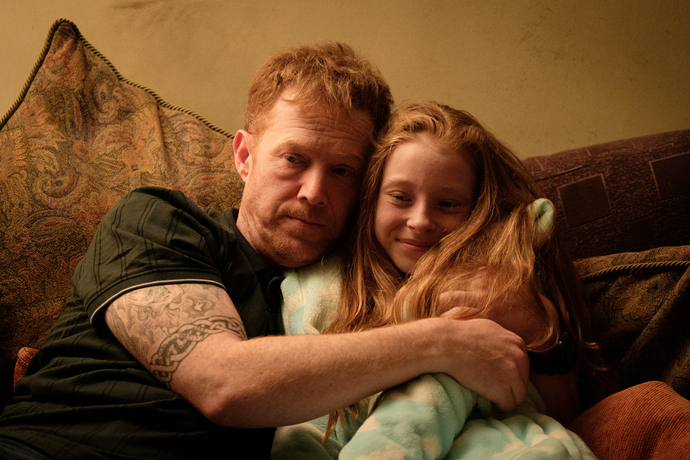 Sorry We Missed You boasts a realist tone, navigating the landscape of debt and poverty in modern day Britain.
Following the 2008 financial crash, Ricky (played by Kris Hitchen) is drowning in debt and struggling to provide for his wife and two kids. The couple both lack the support of a solid education yet work full-time, rarely having time to see their kids during such pivotal ages in their lives.
Ricky's job as a delievery van driver has tight time restrictions and pressures he never expected, while Abbie (played by Debbie Honeywood) has to sell the family car for money. Everything's a tousle in Ken Loach's brittle British drama that brims with stress and tediousness.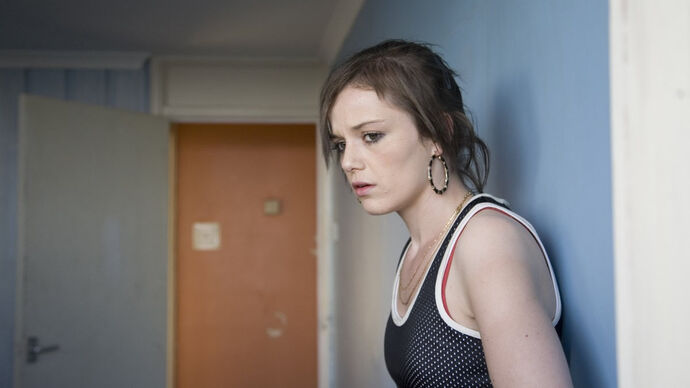 Before Michael Fassbender became a famous Hollywood star, he appeared in indie films like Fish Tank.
Like Sorry We Missed You, Fish Tank depicts working class life in modern Britain. Directed by Andrea Arnold, Fish Tank won the Jury Prize at the 2009 Cannes Film Festival, funded by the BBC and UK Film Council.
Told from the perspective of 15-year-old Mia Williams (played by Katie Jarvis), the film takes place on an East London council estate, where she lives with her single mother and little sister.
Mia is volatile, aggressive, and verbally abused by her mother, constantly arguing with her friends and family. When her mother's new boyfriend arrives on scene, Conor (played by Michael Fassbender) begins flirting with Mia and manipulating her troubled, naïve youth.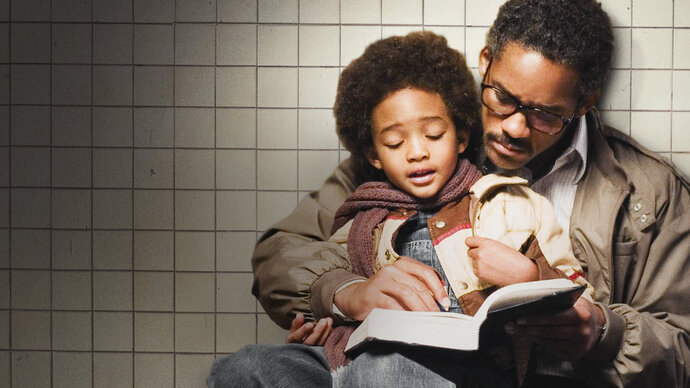 The Pursuit of Happyness is so heart-breaking because it's true. Gabriele Muccino's biographical drama stars Will Smith as Chris Gardner, a salesman left homeless with his five-year-old son.
Not only does Chris have to balance finding shelter and food with raising a child, he's also an unpaid intern hoping to become a stockbroker. With the vague promise of a stable future, Chris refuses to give up on his impossibly stressful life, juggling every problem you can think of.
What makes The Pursuit of Happyness so poignant is the fact Smith's own son, Jaden Smith, plays young Christopher Jr. With impeccable performances from both actors, the core of this film is a father-son bond that pushes Chris through all adversity.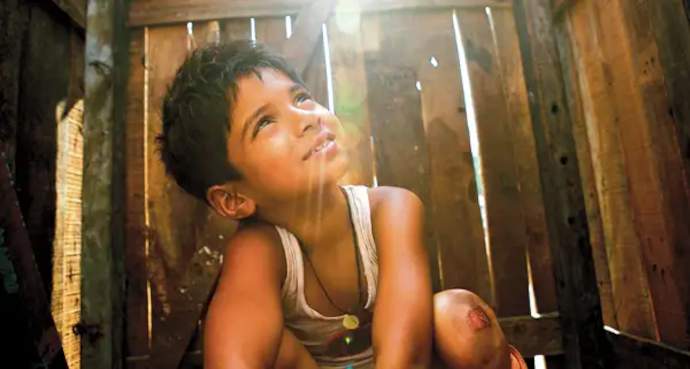 After starring in the iconic British teen show Skins, Dev Patel went on to make Slumdog Millionaire. Loosely based on the 2005 novel Q & A by Vikas Swarup, this sleeper-hit centers on 18-year-old Jamal Malik's appearance on the Hindi version of Who Wants to Be a Millionaire?
Just before he's about to hit the jackpot, Jamal (played by Dev Patel) is suspected of cheating and tortured by the police. Director Danny Boyle recounts Jamal's life through a series of flashbacks from when he was growing up in the slums of Mumbai.
Unlike the council estates of other films on this list, Slumdog Millionaire gives viewers a glimpse into poverty on the other side of the world. Jamal is picked up by gangsters as a young boy and trained as a beggar, all while witnessing the horrors of life on the streets of India.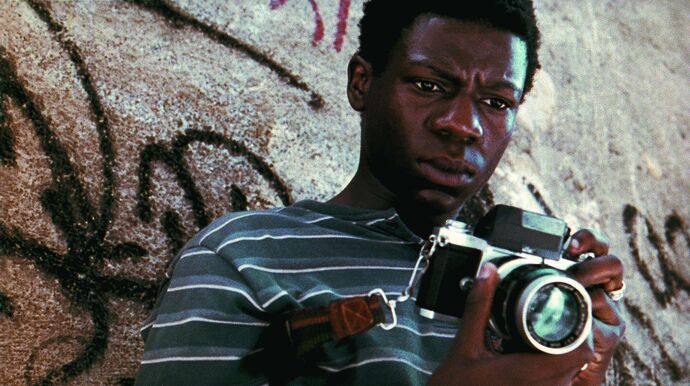 If there's one foreign-language film that most people have seen, it's the brutal and bloody City of God (or Cidade de Deus in Portuguese).
The film accurately—savagely—depicts the growth of organized crime in the slums of Cidade de Deus, Brazil. Specifically, the gang war that raged from the 1960s to the 1980s.
The impoverished neighborhood gives birth to three young thieves, introducing them to a world of crime, drugs, and warfare. The story is a blend of real events and work of Paulo Lins in his 1997 novel of the same name, told with merciless grit and melodrama.
The authenticity of Fernando Meirelles and Kátia Lund's Brazilian crime drama comes from the fact that they cast everyday people and filmed in the real-life favelas of Rio. A risky move, but worth it for the universal acclaim that City of God received.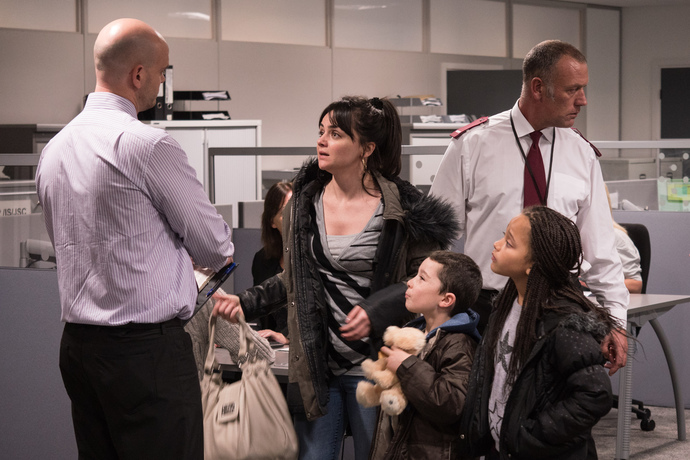 Ken Loach loves a good dramatic social critique, and I, Daniel Blake is undoubtedly his most famous work. It's regarded as one of the most important British films of the 21st century, winning the Palme d'Or at Cannes in 2016 and a BAFTA for Outstanding British Film.
It follows 59-year-old widower Daniel (played by Dave Johns) whose heart attack makes him unfit for work. The strings and trials of the benefits system make getting money a near-impossible task, frustrating both Daniel and the audience.
Daniel befriends single mother Katie (played by Hayley Squires), who lives between homeless shelters while starving and selling herself to afford dinner for her children.
I, Daniel Blake is a depressing but necessary watch to better understand the complex issues of unemployment, where many rely on food banks and benefits just to survive (but never really thrive).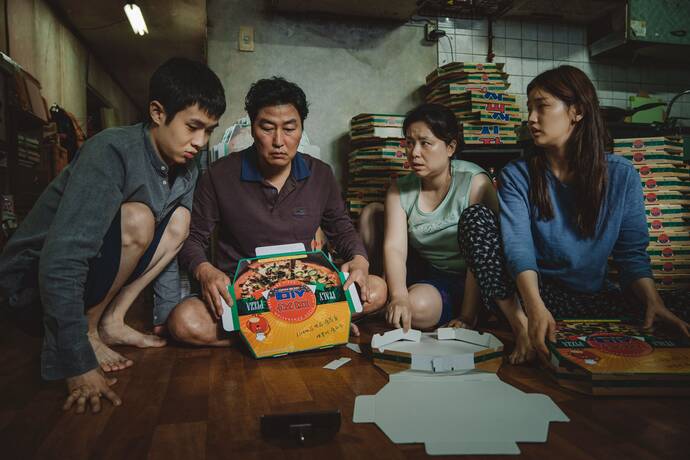 Pretty much everyone cheered when Parasite won the Oscar for Best Picture in 2020. Why? Because it's an incredible, unpredictable, socially relevant masterpiece for cinema.
Director Bong Joon-ho shocked us over and over again in this twisting South Korean thriller that's injected with bouts of black comedy. Dark themes, bleak humor, and clever symbolism convey the state of poverty in modern South Korea, forcing the Kim family into extreme measures.
The four Kims live in a cramped basement in Seoul, surviving off temp jobs folding pizza boxes. When the opportunity arises for Ki-woo (played by Choi Woo-shik) to pose as a University student and tutor the daughter of a wealthy family, the whole family decide to get in on it.
The Kims hatch a plan to overtake the glossy Park family house, but end up with more than they bargained for.