The film industry has been tackling all kinds of social issues since the early 20th century. From philosophy and existentialism to time travel and parallel universes, from feminism and gender studies to criminal psychology, the scope of cinema is boundless.
One topic filmmakers have been exploring more in recent decades is class division—a division that's been around for millennia. Whether it's peasants versus royalty in medieval times or billionaires versus welfare systems in the modern day, the rich and poor have long been split.
This issue is usually explored through the POV of those living in poverty, with filmmakers building up empathy by putting us in their shoes. (Think films like The Pursuit of Happyness and I, Daniel Blake.) But not always! There are plenty of films about the wealthy.
Here are some of the greatest movies about high society and rich people, which offer varying degrees of exposure to the lavish excess, blind ignorance, and bold audacity of the upper-class elite.
16. High-Rise (2015)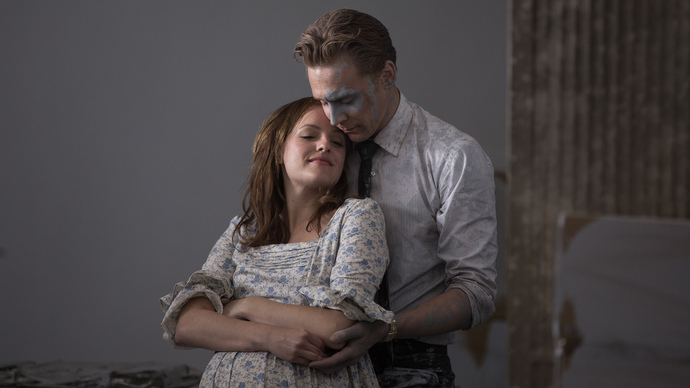 Modern life is all about convenience. Everything needs to be fast, clean, comfortable, and, preferably, inside.
In High-Rise, Robert Laing (played by Tom Hiddleston) feels increasingly isolated in his new, lavish high-rise apartment where the higher you live, the richer you are, and everything's available on tap.
Although not quite as captivating as J. G. Ballard's original 1975 novel—which takes a deep dive into the human psyche with a touch of surrealism—Ben Wheatley's adaptation is a period piece that somehow feels dystopian yet completely relevant.
15. The Great Gatsby (2013)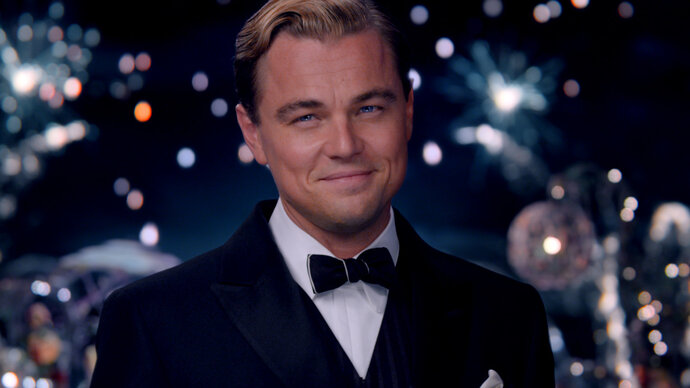 The works of F. Scott Fitzgerald are crucial for understanding the history of the Roaring Twenties and inner workings of the socialite scene. Many of his novels explore the café society lifestyle from his own personal experience, and the most famous of them all is The Great Gatsby.
In this stylish modern film adaptation, Leonardo DiCaprio hangs as the centerpiece of New York's damaging Jazz Age extravagance as he plays the mysterious millionaire Jay Gatsby.
Director Baz Luhrmann has a knack for all things glamour, so it's no surprise that he pumped up Fitzgerald's period masterpiece with a contemporary spin with Jay-Z, Lana Del Ray, and The xx.
14. Babylon (2022)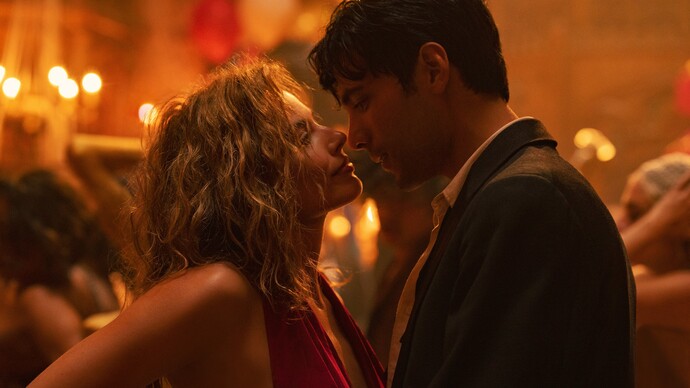 The party scenes in Babylon are a match even for The Great Gatsby—grand displays of wealth, greed, consumerism, and carelessness, with drunks, lovers, and movie stars lost in a frenzy of champagne and glitter.
The 1920s was a decade all about excess. The boom before the bust. Damien Chazelle's epic black-comedy rolls out like one long bacchanal, with a sweaty and drug-fueled Margot Robbie dancing at its lewd core.
Most people think of high society as staunch old ladies with petticoats and teacups, but Babylon shows us the depraved side of living in surplus.
13. Marie Antoinette (2006)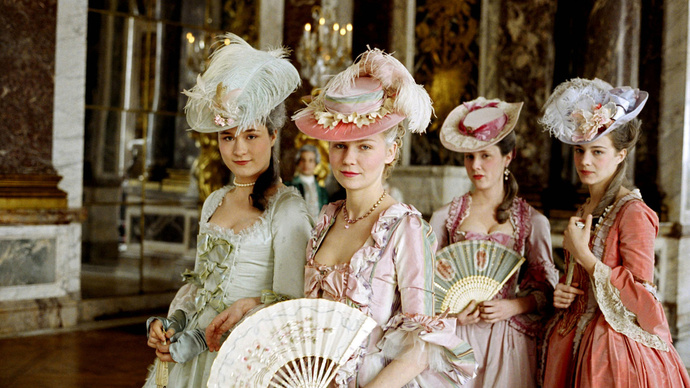 Marie Antoinette is famous for spending her way into the French Revolution. Okay, maybe she didn't literally cause a war, but her frivolous spending while beggars starved on the streets didn't help!
The last queen of France was eventually beheaded, and Sofia Coppola's Marie Antoinette gives us a pastel-colored (if not entirely accurate) depiction of her life in the run up to the guillotine.
Who better to direct a haute couture period movie like this than Sofia Coppola, whose filmography was already dripping in dreamy feminine visuals and Kirsten Dunst?
12. High Society (1956)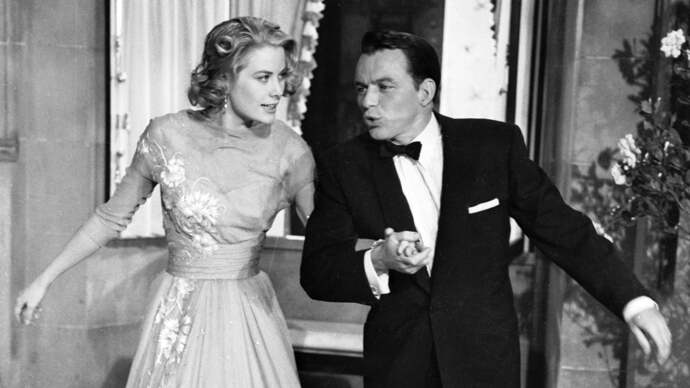 We can't have a list about high society movies without including High Society! Charles Walters's classic MGM musical features a classic old Hollywood cast: Bing Crosby, Gene Kelly, and Frank Sinatra.
A remake of the screwball comedy The Philadelphia Story (which itself was based on a stage play), High Society is all about the grappling decisions faced by a Rhode Island socialite.
No, Tracy (Gene Kelly) isn't choosing between sleep or food or life or death, but which guy to get with. Oh, the woes of wealth!
11. Trading Places (1983)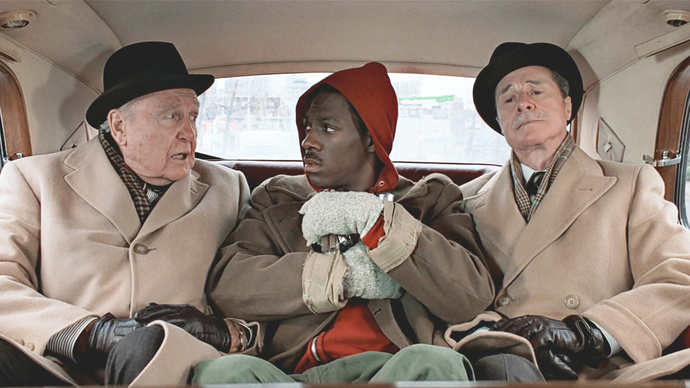 Trading Places is one of those Christmas movies that really isn't about anything to do with Christmas. It just happens to take place in December!
It's a chilly month to be homeless in, but luckily for Billy (played by Eddie Murphy), two rich white men decide to conduct a social experiment: Billy's life is swapped with that of the well-off businessman Louis Winthorpe III (played by Dan Aykroyd). How will they fare?
By the end, the real blame doesn't lie with Louis but the old men who played with their lives over a $1 bet. John Landis's 80s comedy classic is still beloved by many, but gets knocked down a few spots due to some unfortunate blackface...
10. Wall Street (1987)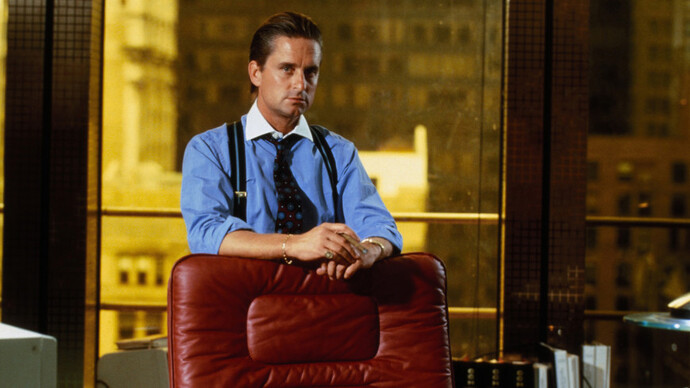 Wall Street isn't the only film on this list to take place in New York's financial district, but like all movies about the stock market, its brokers are painted as vain and corrupt moneygrubbers.
The quickest and easiest way to rise to the top is to cheat. But as newbie stockbroker Bud Fox (played by Charlie Sheen) finds out, such schemes come with a price tag that's bigger than any new car.
It might not be as sexy as other Hollywood movies, but Wall Street is a ruthless and sophisticated melodrama from Oliver Stone.
9. The Age of Innocence (1993)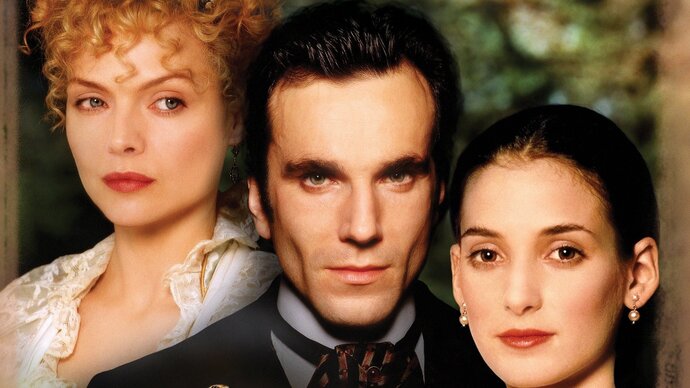 Back in 1921, Edith Wharton was the first woman to win the Pulitzer Prize for Fiction. Seven decades later, Martin Scorsese stepped away from gangsters to present this elegant portrait of the Gilded Age.
Like Wharton's very own novel, The Age of Innocence is furious yet tender, like torn satin with a seam of rough edges.
Scorsese refrains from making this a self-indulgent movie despite its self-indulgent characters. Namely, a rich gentleman lawyer (played by Daniel Day-Lewis) and his socialite fiancée (played by Winona Ryder). It's just a shame he's in love with someone else...
8. Triangle of Sadness (2022)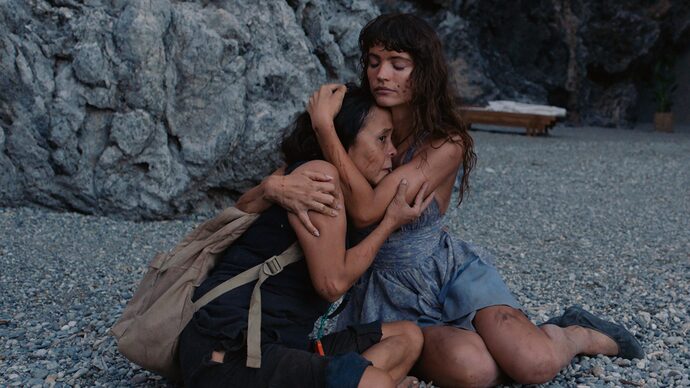 Triangle of Sadness is about a very modern type of wealth—one inhabited by Instagram influencers and Balenciaga models. The spoiled, selfie-obsessed youngsters are invited on a luxury cruise with old money weapon manufacturers.
But when you're caught in a shipwreck, it doesn't matter whether your money is old or new. The social hierarchy is symbolically shattered when the ship washes up on the shoreline, and life reverts back to survival of the fittest for the rotten affluent.
Ruben Östlund's satirical black-comedy isn't just funny (and gross) but, like the title suggests, is actually pretty saddening. Who isn't even a little saddened by the way our society is turning out to be?
7. My Fair Lady (1964)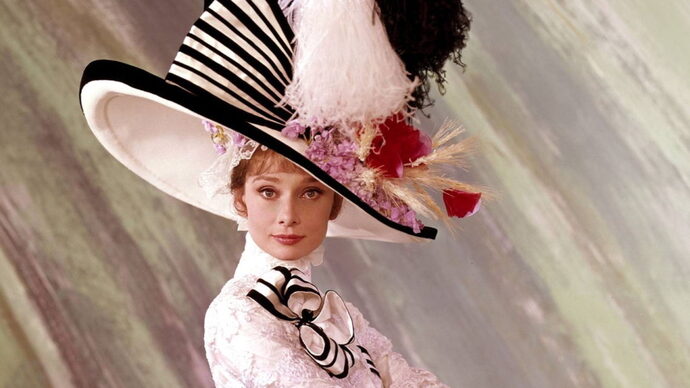 My Fair Lady is among Audrey Hepburn's most iconic roles, who appears as a Cockney flower seller with an accent and manners so fine-tuned that she can pass herself off as a duchess.
Like Jay Gatsby, Eliza Doolittle accumulates her wealth by pretending to be wealthy—except her voice coach Henry Higgins (played by Rex Harrison) gets all the credit for her impressive transformation.
My Fair Lady isn't just a tale about class and wealth, but also about identity, misogyny, love, and self. Plus, the wardrobe design went down as legendary in fashion circles!
6. Titanic (1997)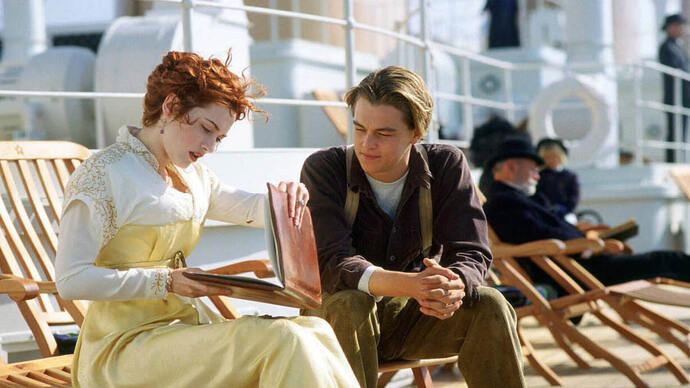 Titanic is the ultimate story of class-defying love, in which Leonardo DiCaprio and Kate Winslet play two lovers from different social circles on different levels of the the RMS Titanic, 1912.
Money doesn't buy happiness. Most members of high society don't seem to get that, but Rose is acutely aware of it—and she would rather jump off the ship than marry for riches.
Luckily, Jack swoops in and saves her, showing Rose his carefree drifter lifestyle where the music is always loud and anything is possible.
Like in the aforementioned Triangle of Sadness, the strict social hierarchy crumbles in the face of survival, as James Cameron delivers the most famous (and most expensive) disaster epic ever made.
5. The Big Short (2015)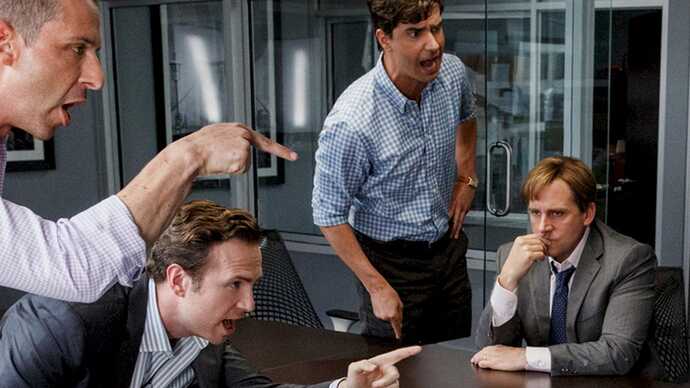 If you enjoy movies and shows about elite businesses—like the HBO series Succession—then you should definitely watch The Big Short, which takes place in a similar world that's ruled by screaming white men and lots of financial jargon.
Adam McKay tells it how it is in The Big Short, leaving us on disturbing end credits about what these real-life banks did after the 2008 financial crisis. Ryan Gosling is the pretty-boy salesman who narrates to us exactly how the 2008 financial crash happened and who's to blame.
Not that they got blamed, of course. After all, "people are going to be doing what they always do when the economy tanks: they will be blaming immigrants and poor people."
4. Purple Noon (1960)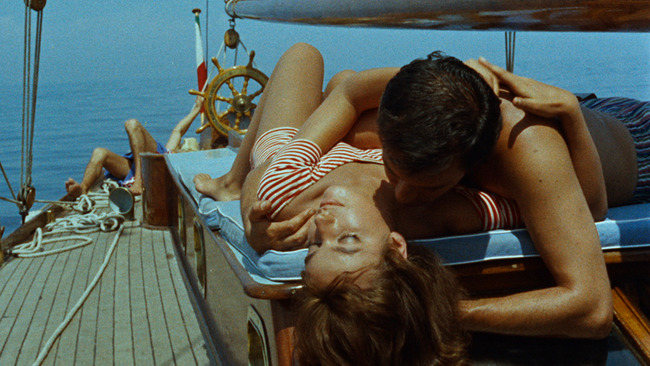 Loosely based on a 1955 novel by Patricia Highsmith, Purple Noon is a classic that was remade into The Talented Mr. Ripley in 1999, but we encourage you watch René Clément's version if possible!
Purple Noon is the picture of European luxury. Alain Delon stars as the handsome playboy Philippe Greenleaf, who spends his days yachting in Italy—except it's not really Philippe. It's a guy pretending to be him.
Purple Noon offers a sun-kissed world of murder and suicide, where money doesn't buy safety. In fact, it's just the opposite.
3. American Psycho (2000)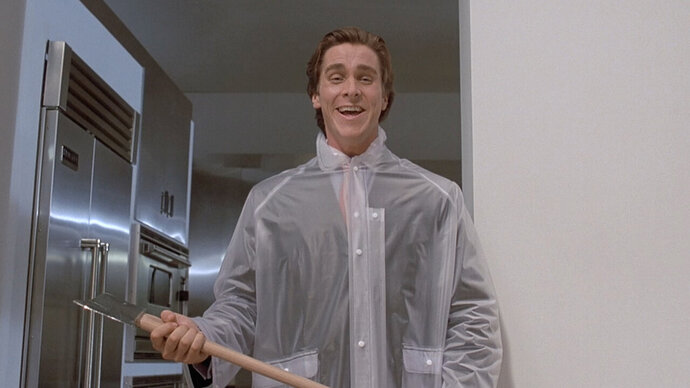 Cutting up people with a chainsaw is a bit extreme, but Patrick Bateman still serves as the epitome of New York yuppie culture, a symbol of how consumerism can dehumanize people into savages.
Impressively embodied by Christian Bale, Patrick Bateman is more concerned about his skincare routine and the font on his business card than human life.
In fact, Bateman openly admits to the audience that he's "utterly insane," but his co-workers are too blinded by their own vanity to see the raging sociopath that stands before them.
Mary Harron doesn't quite achieve the allegorical depth of Bret Easton Ellis's original cult novel, but she sure gives it a good stab.
2. The Wolf of Wall Street (2013)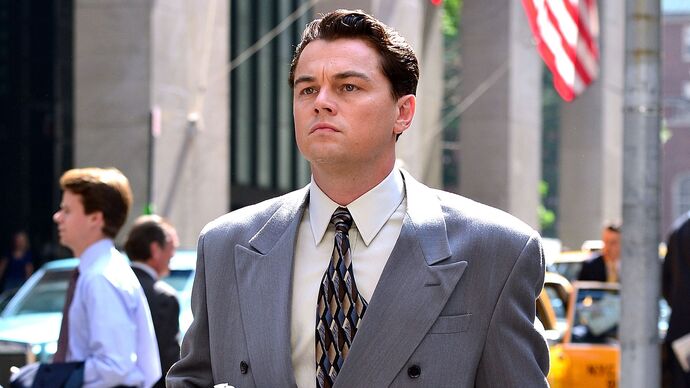 We already mentioned The Great Gatsby up above, but as it turns out, Leonardo DiCaprio starred as two different hotshot billionaires in the same year—and both of them sure liked to party.
Granted, his character in The Wolf of Wall Street—which is based on a real guy—is a bit more crude than the hopeless romantic Jay Gatsby. Jordan Belfort preferred Quaaludes and strippers over jazz music and courting.
Martin Scorsese flexes his cinematic muscles for this chaotic biographical epic, getting creative with his cinematography and editing to relay the full scope of Belfort's grandiose, drug-addled life on Wall Street.
1. Parasite (2019)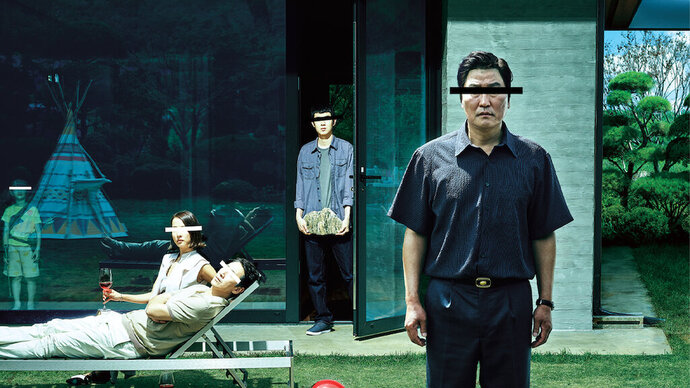 Parasite was the first non-English-language film to win Best Picture at the Academy Awards and the first Korean movie to win the Palme d'Or at Cannes. When you see it, you'll understand why.
In Parasite, the poor Kim family lives in a squalid, semi-underground room while the rich Parks lounge about their plush new build.
At first, Parasite plays out like a simple case of identity fraud as the Kims infiltrate the Park household when they're away. Then, they discover the basement, where even their good-luck suseok can't help them...
Bong Joon-ho's thriller has been analyzed to death since its release, mostly around its themes of social inequality and class divide in South Korea. It's basically a movie version of the phrase "Hell Joseon."