It's one thing for a movie to be set during the 1920s—it's another thing for a movie to truly express the spirit of the Roaring Twenties.
Also known as the Jazz Age, the 1920s decade was a rip-roaring time for artists, musicians, and the upper class, who danced the night away without corsets or chaperones.
Back then, city life boomed, morals grew more flexible, and the backfiring of Prohibition made everyone drink even more.
Here are the greatest movies set during the Roaring Twenties that successfully capture the razzle dazzle of an era crowded by flappers, champagne, and Louis Armstrong.
10. Bright Young Things (2003)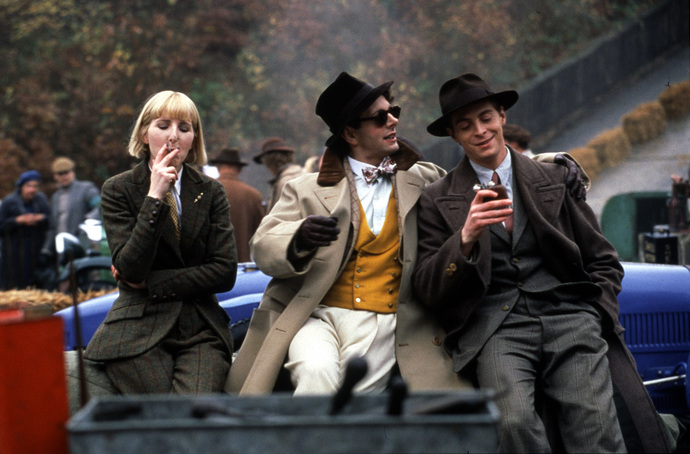 Before the 1920s, women were expected to go straight from high school to housewife, bypassing the college parties and rebellions of today.
The youngsters in Bright Young Things defy these expectations during a time when defiance was far from the norm.
Seemingly petrified of boredom, the London bohemians sniff and gossip their lives away, diving head first into the early nightclub scene. Of course, this kind of lifestyle isn't sustainable, and before they know it, World War II comes swooping in.
Bright Young Things distills the magic of their outrageous lives before it's all snuffed out. British comedy legend and genius Stephen Fry directs this chaotic coming-of-age tale about these characters' reckless lives.
9. Bugsy Malone (1976)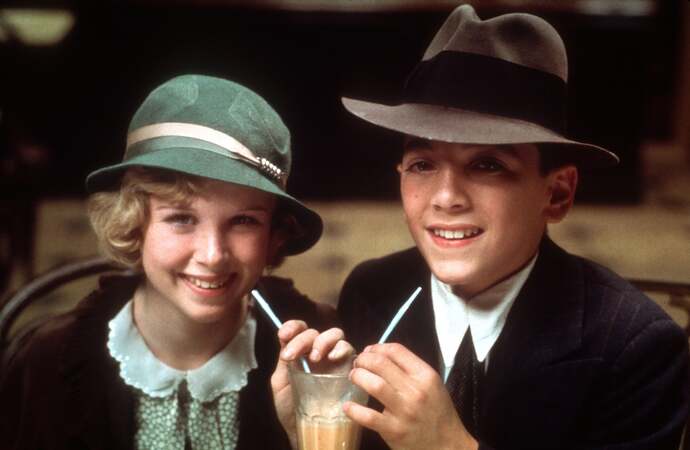 There are two things that come to mind when thinking about the 1920s: jazz and gangsters. That's Bugsy Malone.
A fun night of dancing and cold-blooded murder might sound incongruent, but the two often merged together as gangsters flaunted their riches and carried out crimes under the cover of nightlife darkness.
Bugsy Malone takes all this and gives it an unexpected spin—by having all the characters played by kids. Mobsters, dancers, and broads are all played by children under the age of 16, introducing newcomers like Jodie Foster.
Between the splurge outs and Speakeasies, you'll find fun musical numbers that made Bugsy Malone so memorable. Alan Parker wrote and directed his knockout feature debut that won three Academy Awards.
8. The Aviator (2004)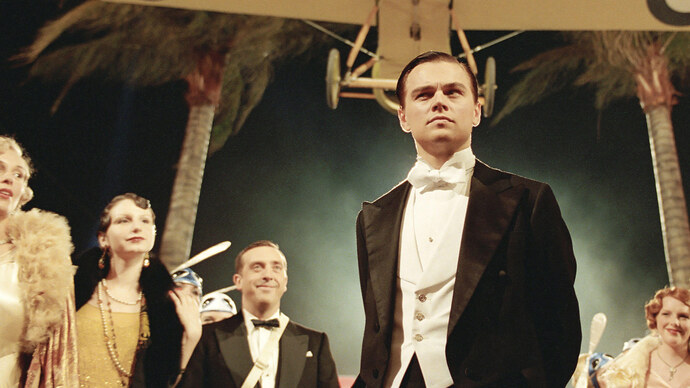 Real-life billionaire Howard Hughes was all about the big and the grand—two descriptors that perfectly fit the 1920s.
Hughes didn't rest until he'd made the most expensive film at the time (Hell's Angels), or until he broke the speed record for flying around the world (in four days). And after that, he just kept going!
That is, until his crippling OCD got the better of him.
Martin Scorsese and Leonardo DiCaprio teamed up (again) to bring Howard's biopic to life. The Aviator is as epic in proportion as Howard was, and indeed the era itself.
Flashing cameras, zooming planes, and the buzz of new "talkies" give us a feel for the 1920s Hollywood atmosphere. Even the color grading matches the times, using two-strip Technicolor for historical accuracy.
7. The Cotton Club Encore (2019)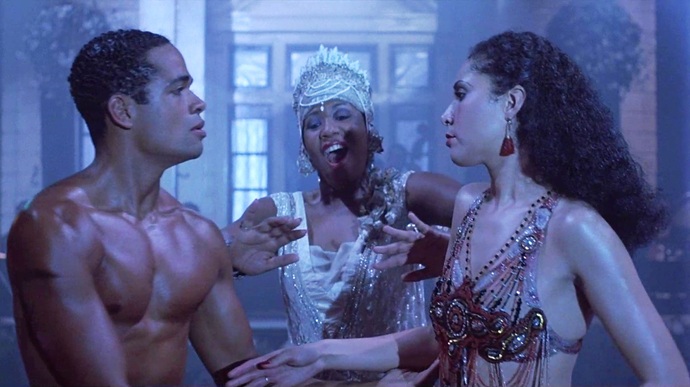 Why were the Mafia suddenly so prominent in the 1920s? Prohibition, of course! They knew how to profitably smuggle in drugs and alcohol, and they knew how to handle the violent, criminal, and corrupt elements.
The Cotton Club was a real Harlem nightclub that was more lenient on segregation rules than most jazz joints. A lot of money went into bringing this legendary spot to life, which served as a revolving door for gangsters, businessmen, dancers, lovers, addicts, musicians... the lot.
When The Cotton Club was originally released in 1984, director Francis Ford Coppola made some serious changes to its structure due to meddling from distributors—changes that put more of the focus on the white characters, less on the black characters.
In 2019, Francis Ford Coppola released a restructured version—this time titled The Cotton Club Encore—that restored much of his original vision and resulted in a much stronger, revelatory film.
6. The Artist (2011)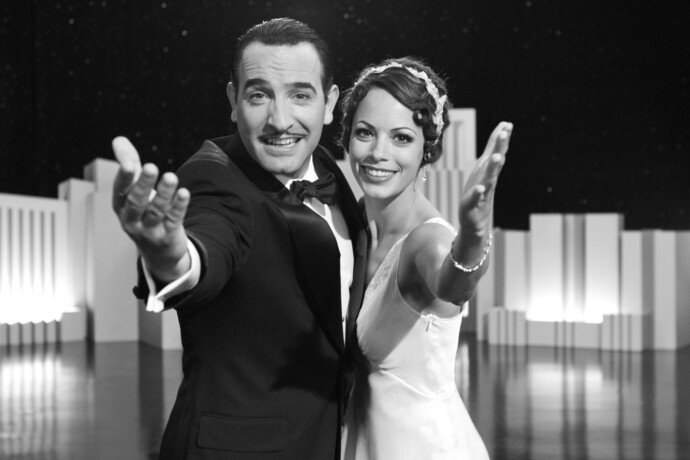 Modern films still like to dabble in that old black-and-white look, whether to fit a vintage setting or simply to look stylish.
The Artist uses monochrome for both, mimicking a silent "part-talkie" from the 1920s. Michel Hazanavicius's French movie might lack in color, but it's more than made up for with humor, pathos, and dreams. Enough to win multiple Oscars, anyway!
While Howard Hughes was wincing down the red carpet at the TCL Chinese Theatre, Peppy Miller (Bérénice Bejo) is trying to make it big in Hollywood as the 1920s draws to a close.
The Artist is a spectacle movie in a different way—not with superpowers and explosions, but with jazzy dance-offs. Hazanavicius pleases both crowds and critics with a comedy-drama full of substance and style.
5. Chicago (2002)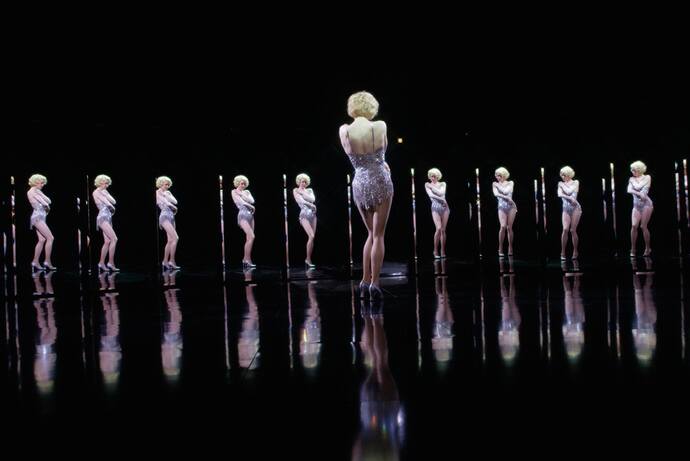 Like jazz? Like musicals? Like feminism? Then Chicago is for you! But don't sweat—this isn't a cheesy, happy-go-lucky musical. It's full of fierce women getting bloody revenge on their trashy men.
Set in 1924, Chicago blends film with theater, which isn't unusual given that it's based on the 1975 show scored by John Kander (itself originally written in 1926 by Maurine Dallas Watkins).
In Chicago, the leading ladies are awaiting trial for murder when a slimy lawyer comes to save them.
Chicago both glamorizes and criticizes the scandals and corruption of Chicago's underbelly, where Billy Flynn (Richard Gere) turns his clients into celebrities for publicity—to good and bad results.
4. The Great Gatsby (2013)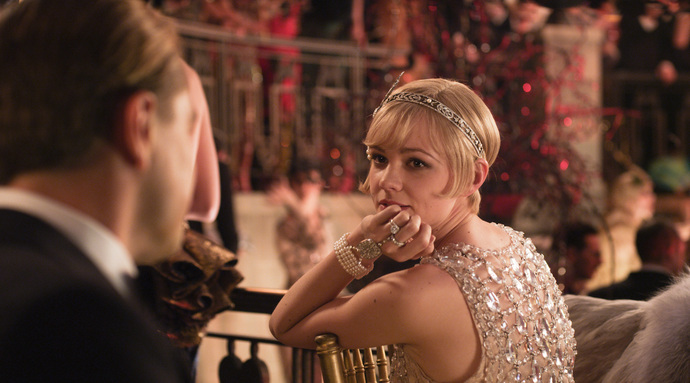 Director Baz Luhrmann loves to blend the old with the modern, like in his 1997 version of Romeo and Juliet (Romeo + Juliet) where gangsters recite Shakespeare while wearing Hawaiian shirts.
The Great Gatsby—Lurhmann's second collaboration with Leonardo DiCaprio—takes place in the glittering summer of 1922, where wannabe writer Nick Carraway (Tobey Maguire) meets the elusive millionaire Jay Gatsby (Leonardo DiCaprio).
Every week, Gatsby's mansion hosts all of New York for his famed extravagant parties. But what's it really all about?
3. Midnight in Paris (2011)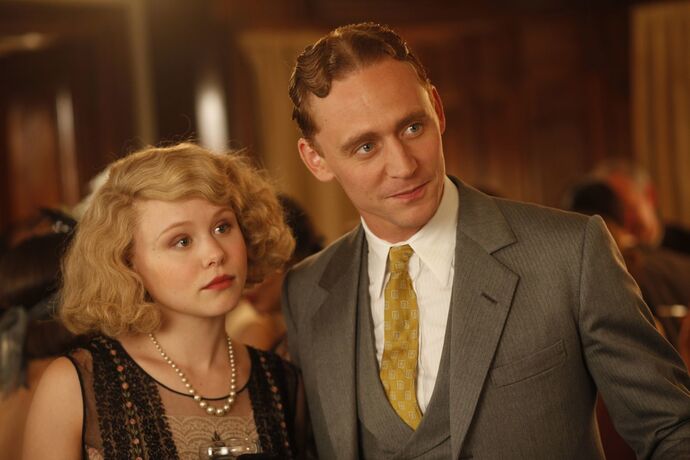 Midnight in Paris was one of Woody Allen's dwindling final imprints on cinema before old age and dodgy accusations took him off the A-list. It's one of the few time travel movies that isn't a sci-fi thriller.
Instead, Midnight in Paris is a nostalgic ode to the Golden Age, even if everyone has different ideas of what "golden age" might mean. For aspiring novelist Gil Pender (Owen Wilson), it means 1920s Paris. For others, it's the Belle Époque or maybe the Renaissance.
Gil Pender is the type who likes to walk in the rain. One of his midnight strolls causes him to tumble back in time, where he meets famed names like Ernest Hemingway, Zelda and Scott Fitzgerald, and Salvador Dalí.
Midnight in Paris will make you sentimental about a time you've never even lived in, as the movie itself serves as a slice of memorabilia that Gil Pender is always searching for.
2. Singin' in the Rain (1952)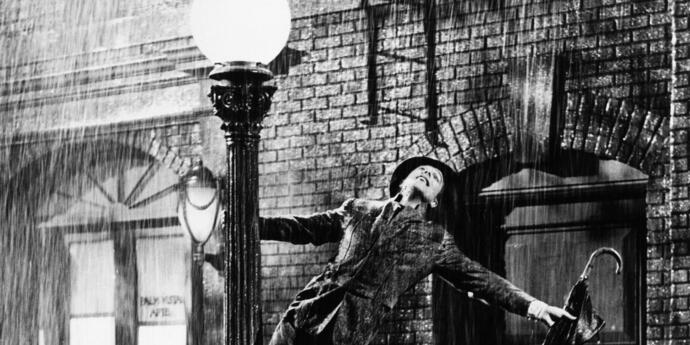 Being the Jazz Age, there was a lot of music going on. Therefore it makes sense that so many musicals are set in this era!
Tap dancing and Hollywood films were all the rage, especially with the release of the first sound movie The Jazz Singer (1927). When Monumental Pictures (a fictional version of MGM) is threatened by this new technology, they decide to make their own "talkie."
In fact, the studio takes it one step further, showing us the year when "talkies started to sing." The movie-within-a-movie features Gene Kelly as a silent movie star who turns out to have a great singing voice.
Everything about Singin' in the Rain is vibrantly abundant and is still one of the most famous musicals, even seven decades later! Gene Kelly directed and choreographed the hit alongside Stanley Donen.
1. Some Like It Hot (1959)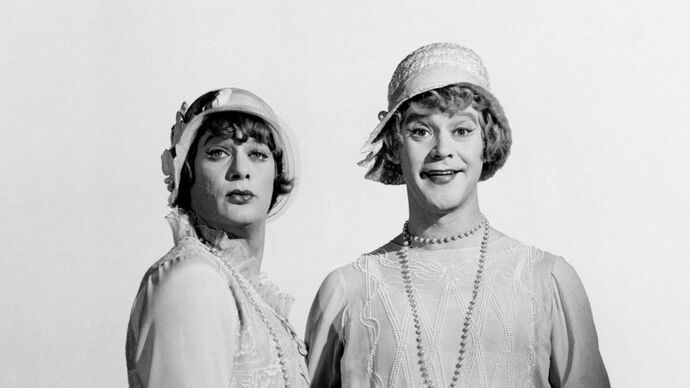 Marilyn Monroe was the sex symbol of the 1950s, and Some Like It Hot arrived just in time for censorship boards to give movies more leeway. Although not at all explicit by today's standards, its innuendos had audiences blushing and laughing at the same time.
Set in the gangster hotbed of 1920 Chicago, two jazz musicians get mixed up with the mob and have to cross-dress to stay safe.
That's where Monroe comes in as the sensual performer Sugar Kane. Both men compete for her affection while maintaining their disguises, plunging into a quick-witted crime comedy.
Billy Wilder had already made a name for himself with Sunset Boulevard (1950), and Some Like it Hot only earned him even more Oscar nominations. Luckily, both films still stand up today.