Most older movies are very much products of their time. While there's always a certain amount of datedness that accompanies any piece of older media, some old films hold up better than others.
While it can be tough to tell why some films work so well while others fade away to be forgotten, it doesn't diminish the fact that many successful movies from decades ago are still really good.
Here are our picks for the best classic old movies that are still worth watching, even after all these years.
Note: How are we defining "classic film"? For this list, we're sticking with movies that were released prior to 1975.
25. Arsenic and Old Lace (1944)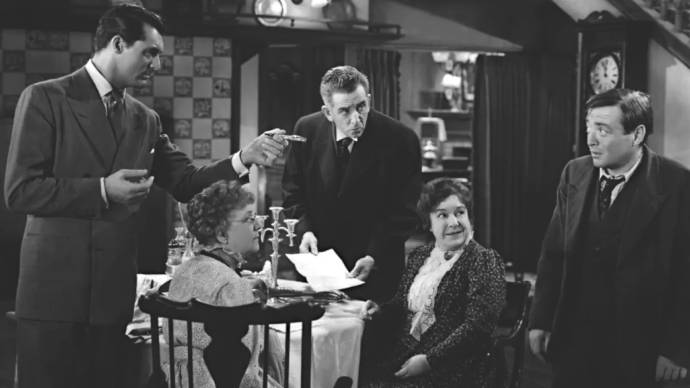 Arsenic and Old Lace might be a dark comedy of the screwball variety, but if you were to bring the same characters forward in time in a modern movie, the whole thing would work just as well.
Don't brush it off just because it's a black-and-white film from the 1940s. Even today, Arsenic and Old Lace is a personal favorite of mine among all the old-time classics of cinema.
24. Bell Book and Candle (1958)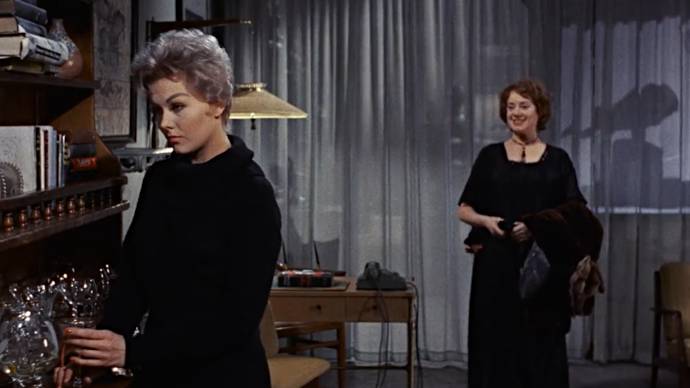 Here we have one of the great all-time classics that was adapted from a play. Starring Jimmy Stewart, Bell Book and Candle was a pioneer that influenced many of today's modern romantic comedies.
As always, Jimmy Stewart and Kim Novak are great together—they also starred together in Alfred Hitchcock's Vertigo—but it's Ernie Kovacs and his performance as paranormal author Sidney Redlitch that ends up being one of the highlights of the movie.
23. The Night of the Hunter (1955)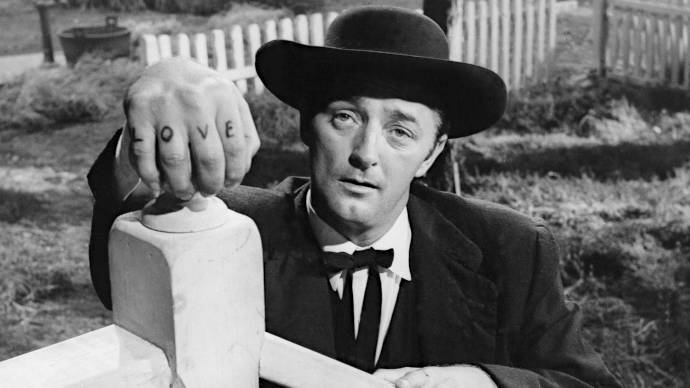 The Night of the Hunter isn't the only movie on this list to star Robert Mitchum, that other movie being Cape Fear. While The Night of the Hunter doesn't offer the same unbearable levels of tension as Cape Fear, it does offer a unique sense of strangeness.
The acclaimed Coen brothers have cited The Night of the Hunter as an influence on their work, and they even recreated a shot from this film in The Man Who Wasn't There. If you like the Coen brothers, you owe it to yourself to watch this black-and-white classic.
Of course, they're far from the only filmmakers who were inspired by this darkly comic thriller that stands the test of time.
22. The Sting (1973)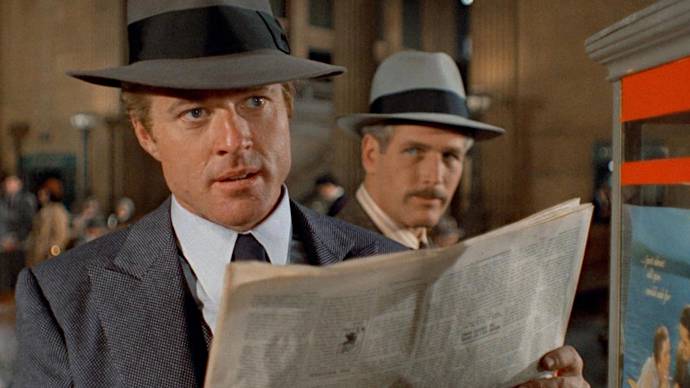 In a sense, all modern heist films and caper movies owe a great debt to The Sting, which helped to pioneer and establish many of the classic tropes we associate with this genre of cinema.
Reuniting Paul Newman and Robert Redford (who previously worked together in Butch Cassidy and the Sundance Kid), the plots and schemes in The Sting were inspired by the real-world exploits of con men Fred and Charley Gondorff.
21. Cape Fear (1962)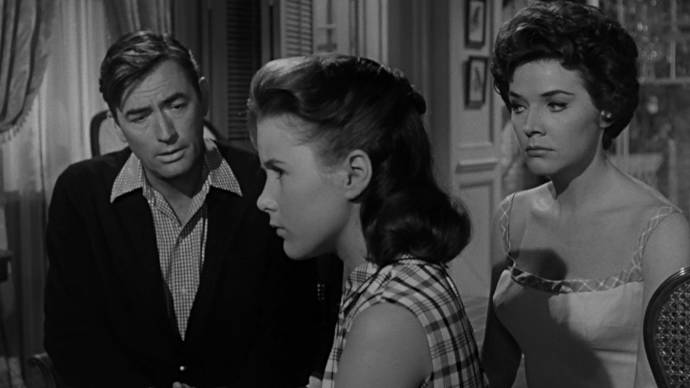 When most people think of Cape Fear, they usually think of the 1991 remake starring Robert De Niro.
To be fair, that version of the film is great, but it's also worth seeing the 1962 original starring Gregory Peck and Robert Mitchum—and that's true whether or not you've seen the 1991 one.
The general plot centers on a convicted rapist who—after being released from prison after eight years—stalks and threatens the family of the lawyer who failed to defend him in court.
Despite watching Cape Fear many times, the tense uneasiness that builds up over its runtime is impossible to avoid.
20. Yojimbo (1961)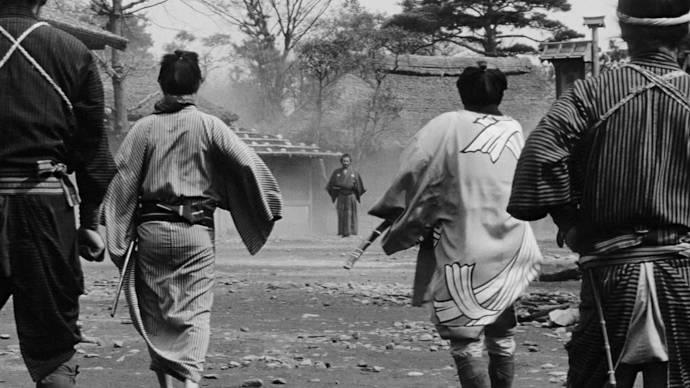 Akira Kurosawa has made so many fantastic movies—there's another one coming up later down this list—but Yojimbo is such a great starting point because it's relatively short.
Centering on a ronin (a samurai without a lord) who finds himself caught in a battle between two crime lords, each of whom is trying to hire him. All told, Yojimbo's plot is pretty simple.
However, like most of Kurosawa's other works, the greatness of this film is in its characters and execution. You can see how he influenced future directors, from Stanley Kubrick to George Lucas.
19. The Pink Panther (1963)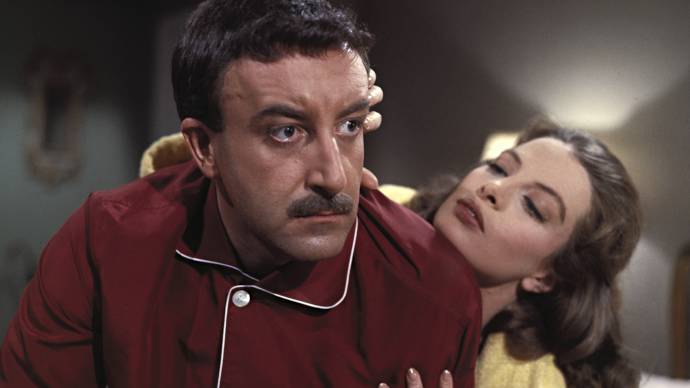 Not to be confused with either the 2006 remake starring Steve Martin or the increasingly slapstick films that followed after the original, the very first The Pink Panther from 1963 is quite different from all the other films associated with "pink panther."
This one excels for its ensemble cast—something that the later movies moved away from—with the iconic Peter Sellers leading them all as Inspector Jacques Clouseau.
18. Harvey (1950)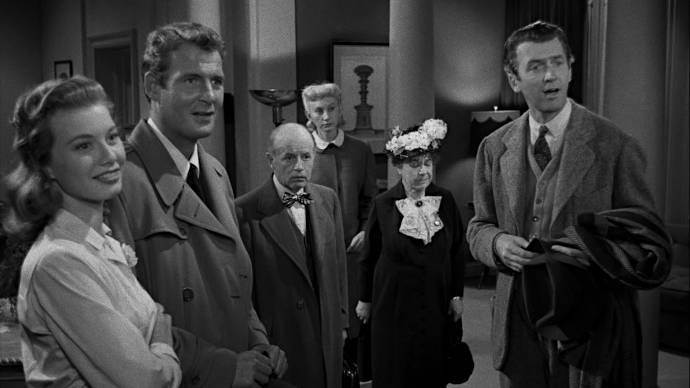 Is Elwood P. Dowd (Jimmy Stewart) actually friends with a six-foot-tall invisible rabbit (known as a "pooka") named Harvey? Or is he just an eccentric alcoholic who's seeing things?
I'm not going to spoil the answer for you here, but that's what this 1950 movie—based on the Mary Chase play of the same name—is all about, and it's really worth watching to find out.
17. Wait Until Dark (1967)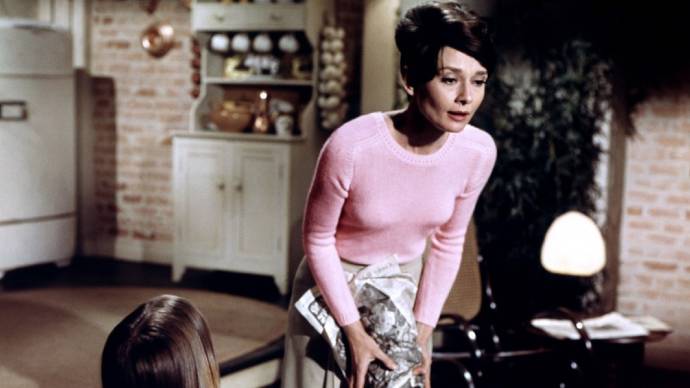 Based on the play of the same name from the previous year, 1967's Wait Until Dark came to heavily influence modern thrillers.
Starring Audrey Hepburn, Wait Until Dark centers on a blind woman who's home alone and besieged by violent criminals who want something she doesn't even know she has in her possession.
If you're a fan of Audrey Hepburn but somehow haven't seen this classic film of the 60s, you owe it to yourself. It successfully ratchets up the tension as it goes and Hepburn proves her chops.
16. Singin' in the Rain (1952)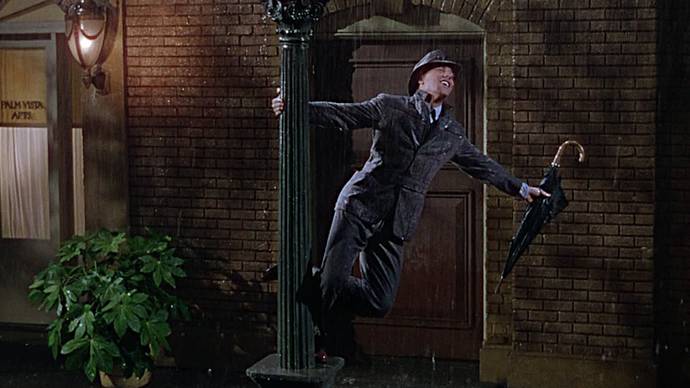 Singin' in the Rain's perfect balance between characters, song, and dance is what every musical movie tries to be—and we'd argue that no musical movie has really lived up to the standard it set.
Gene Kelly choreographs and performs some of the best dance routines ever captured on celluloid, and in doing so, he creates a love story that's almost too fun to watch.
Singin' in the Rain is cheerful, funny, and utterly wholesome. If ever you need a feel-good movie to sit down and enjoy, then Singin' in the Rain is always a good bet.
15. In the Heat of the Night (1967)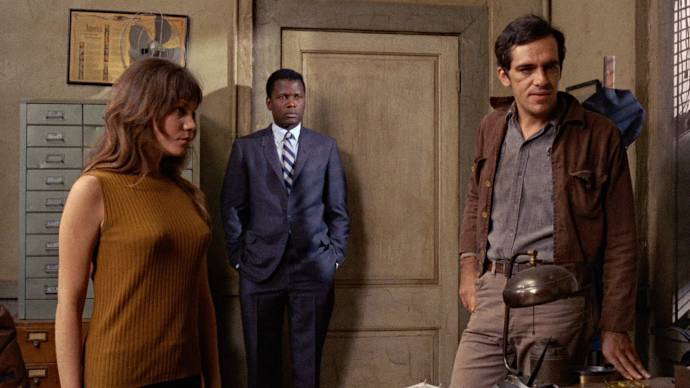 Arguably one of the most important classic films ever made, In the Heat of the Night was a direct challenge to the America of its day.
Featuring the legendary Sidney Poitier at the height of his theatrical prowess, In the Heat of the Night is a bold examination of an important issue: systemic racism in America.
A murder mystery and a social commentary wrapped in one, In the Heat of the Night is a classic movie that everyone really should see because it's just as vital today as it was then.
14. Psycho (1960)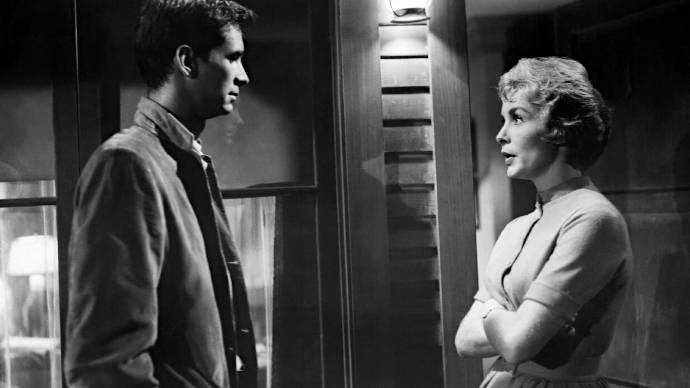 After stealing a great deal of money from her employer, Marion Crane (Janet Leigh) checks into the Bates Motel to hide from the law.
But something seems off with the motel's owner, who turns out to be one of the greatest horror villains of all time.
You may have seen the iconic shower scene before, but if you've never watched Psycho from start to finish, there are even more shocks in store for you.
Alfred Hitchcock chose to shoot this infamous horror film in black and white because he felt it was too shocking to show in color!
13. Seven Samurai (1954)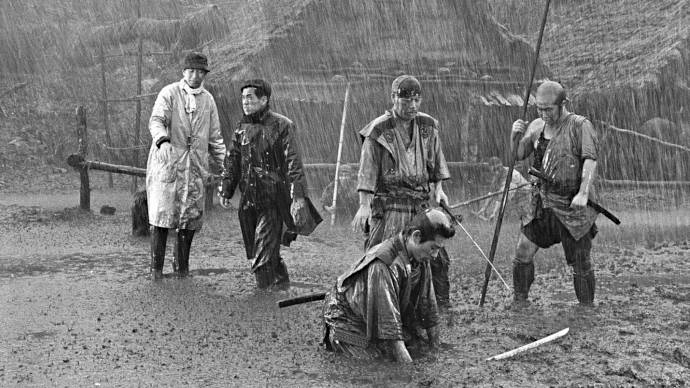 Directed by filmmaking legend Akira Kurosawa, Seven Samurai is a masterful samurai film that went on to inspire Star Wars, The Magnificent Seven, and much of Quentin Tarantino's works.
If you like any of those films, this is definitely a classic black-and-white movie you need to watch at some point.
Set in 16th century Japan, Seven Samurai tells the story of a farming village that hires samurai to defend it against pillaging bandits.
Akira Kurosawa's diverse cast of memorable characters and intense action sequences make for a film that's still thrilling to this day.
12. Sunset Boulevard (1950)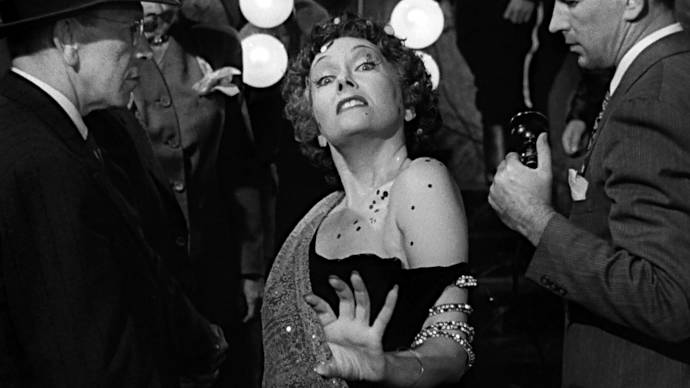 This classic black-and-white movie opens with a dead body floating in a pool. We soon learn the body is that of struggling screenwriter Joe Gillis—and through flashbacks, Joe tells us the story of his death after moving into the home of a faded silent film star.
Directed and co-written by Billy Wilder, this film noir thriller was nominated for 11 Academy Awards upon its release, winning three.
Combine that with the fact the lead character is a screenwriter and it's no wonder that screenwriting books constantly regard this film as a high mark of great storytelling.
11. Some Like It Hot (1959)
Easily one of the funniest movies of all time—classic or otherwise—Some Like It Hot is also Billy Wilder's masterpiece.
When two musicians witness an assassination carried out by the mob, they go into hiding so they don't end up being whacked next.
How do they intend to maintain a low profile? By dressing up as women and joining an all-female band, of course!
A farce and a love story blended into one, Some Like It Hot is a classic comedy film that remains funnier than most comedies made today.
10. On the Waterfront (1954)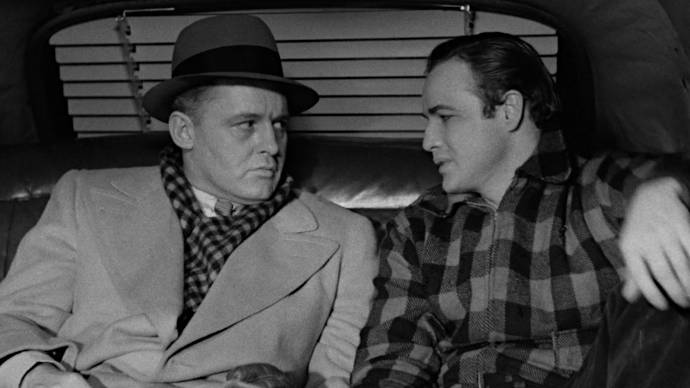 Of the many iconic director-actor duos throughout cinema history, I'd personally put Elia Kazan and Marlon Brando up there near the top—and their best collaboration has to be On the Waterfront.
In this classic film about the plight of the little man against big industry, Marlon Brando gives one of the best performances of his career. Who can forget that jaw-dropping monologue?
Back when it released, On the Waterfront stunned audiences with its quality and depth—and it continues to wow modern viewers who end up watching this classic masterpiece.
9. Vertigo (1958)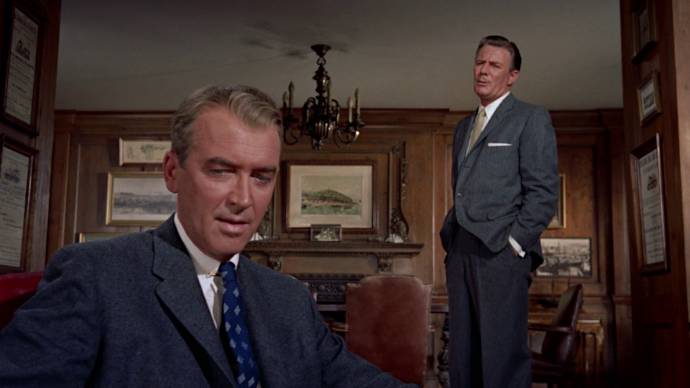 Vertigo is one of the most important classic movies for several reasons. Not only is it Alfred Hitchcock's best film, not only is it one of the greatest thriller movies of all time, but it's incredibly layered.
When a detective on the verge of retirement is asked to watch over his friend's wife, he's reluctant to take the job—but he begrudgingly accepts. Little does he know that the ramifications of this choice will end up haunting him forever.
Vertigo is perhaps the most classic of mystery noir films, whipping up a delicious tale of love, obsession, and betrayal.
8. Metropolis (1927)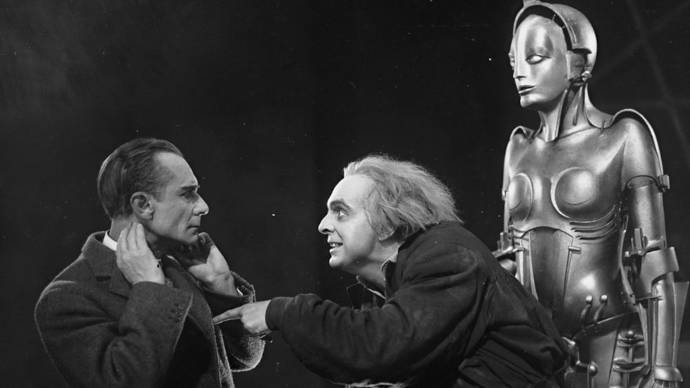 When it comes to movies of epic scale, it's impossible not to mention the legendary film Metropolis. And this one isn't just a classic black-and-white film—it's a full-blown silent film!
The story of Metropolis takes place in an idyllic society where the elite live in paradise but the workers (who keep Metropolis alive and running) are forced to live in squalor.
The socio-political commentary of Metropolis was revolutionary for its time, the cinematography is spectacular even today, and it was the first movie to depict a robot on the big screen.
But, again, it's the film's epic scale that continues to mesmerize viewers to this day. When it comes to movies with great writing and visual spectacle, few are better than Metropolis.
7. It's a Wonderful Life (1946)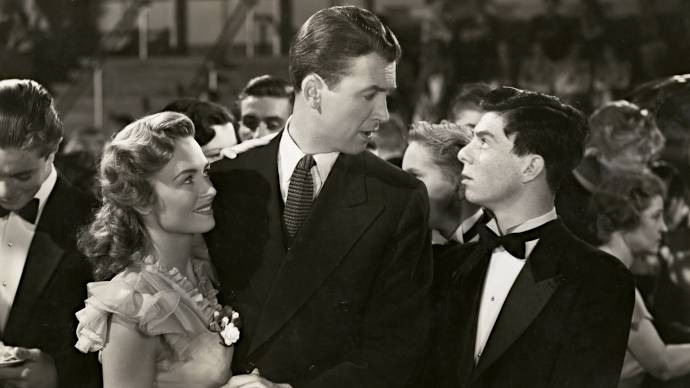 It's a Wonderful Life tells the story of George Bailey (Jimmy Stewart), leading up to a dark night when he contemplates suicide.
At that moment, a guardian angel named Clarence reaches out and shows him how important his life has been to those around him, with George witnessing what the world would be like without him in it.
What happens at his work? What happens to his wife? What happens to the small town he supports with his Building and Loan business?
Everything comes together for a heartwarming, Christmas-time finale that's utterly classic in every sense of the word.
6. Citizen Kane (1941)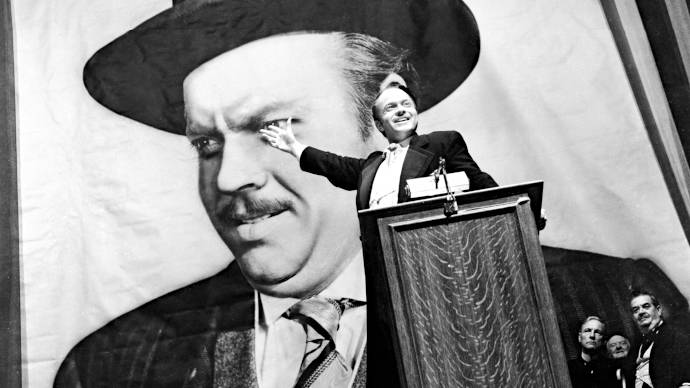 Despite frequently being voted as the greatest film ever made, I'm putting Citizen Kane a few spots down on our list of all-time greatest classic films—after much consideration.
Citizen Kane is the film that made Orson Welles's career. No one knew this theater actor was hiding such raw filmmaking talent, but he blew everyone away with this one... and then went on to become one of the greatest movie directors of all time.
Orson Welles wrote, directed, and starred in Citizen Kane as the titular Charles Foster Kane, delivering a movie that paints an image of greed and loneliness in 1940s America.
Everything in this film is to be adored, and it's a must-see classic film for good reason. The only reason I'm not ranking it higher is that there are a few others that I truly believe to be better.
5. Casablanca (1942)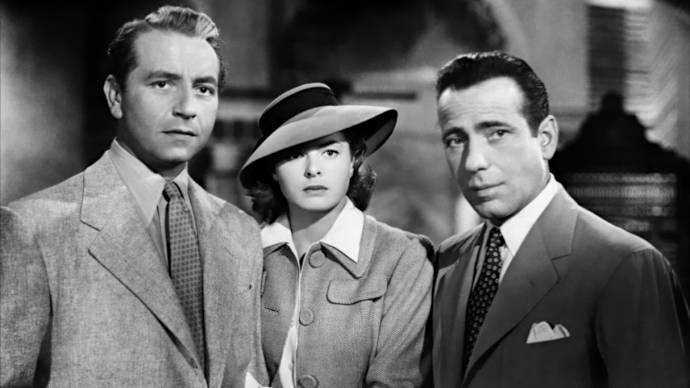 "Here's lookin' at you, kid."
There are lots of classic movies, but very few classic movies have given us as many enduring lines as Casablanca did—and those lines aren't just for show. They possess heart and depth.
Casablanca is a story about loss, love, the passing of time, the horrors of war, the crimes of man. It's about moving on and continuing to live, even in the face of uncertainty, grief, heartbreak, and suffering. It's about making hard choices and bearing the burden of regret.
The performances are breathtaking. The direction is flawless. The script is easily one of the best ever written. Most of all, Casablanca is the best war romance story put to film.
4. The Third Man (1949)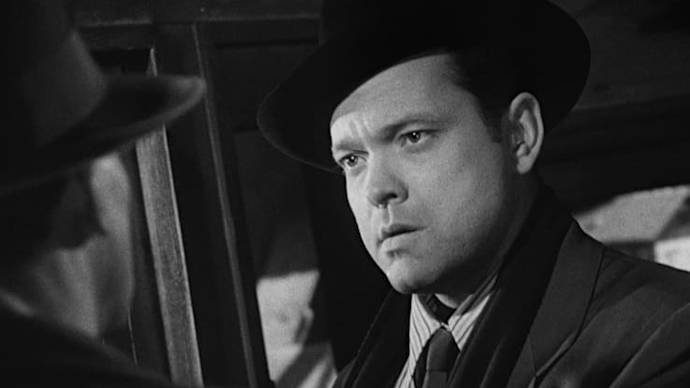 Film noir as a genre has had a massive influence on movies that followed it, but some of the best examples of the genre are also noticeably dated. That's NOT the case with The Third Man.
Starring Joseph Cotton and Orson Welles in one of his best roles, this movie set in post-World War II Vienna will bring to mind many head-scratching modern thrillers, but it's done better than most of them.
Expertly directed by Carol Reed—and arguably his best movie—The Third Man brings an intensely palpable atmosphere to the screen and, in doing so, ends up as one of the best classic films.
3. City Lights (1931)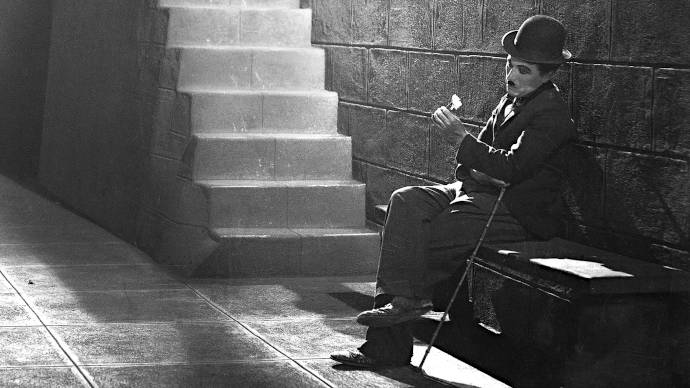 Written, directed by, and starring Charlie Chaplin, City Lights sees his Tramp character get into various misadventures in the city.
Despite the growing popularity in sound films at the time of its release, City Lights is silent but accompanied by jaunty music and title cards to express oft romantic, oft comedic storylines.
If you've never watched any Chaplin films, you're in for a treat. City Lights is one of his best, packed with Chaplin's signature physical comedy stylings while also telling a sweet love story.
2. 12 Angry Men (1957)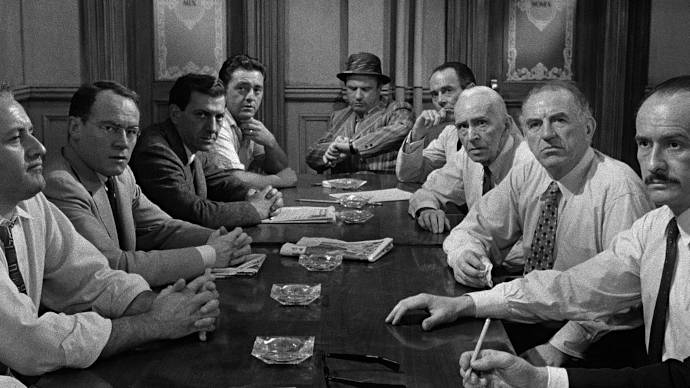 Here's what 12 Angry Men impressively accomplishes: in just 90 minutes, with a cast of twelve actors, taking place in a single room, it delivers one of the most engrossing dramas of all time.
12 Angry Men features twelve jurors who must all vote on the verdict for a defendant. If he's found guilty, it'll mean he gets the chair.
For various reasons, every juror wants to vote him as guilty—all except Juror Number 8, the lone man who stands between the defendant and certain death.
Out of principle, Juror Number 8 takes it upon himself to convince his peers that the case isn't as simple as it seems, that they shouldn't judge the defendant by his cover.
12 Angry Men is simultaneously a drama, a comedy, a thriller, and a chamber movie all at once. Masterfully directed by Sidney Lumet, it's loaded with character psychology and social criticism as it comments on how we often treat each other in society.
For all these reasons, 12 Angry Men stands out as the best classic black-and-white movie of all time.
1. 2001: A Space Odyssey (1968)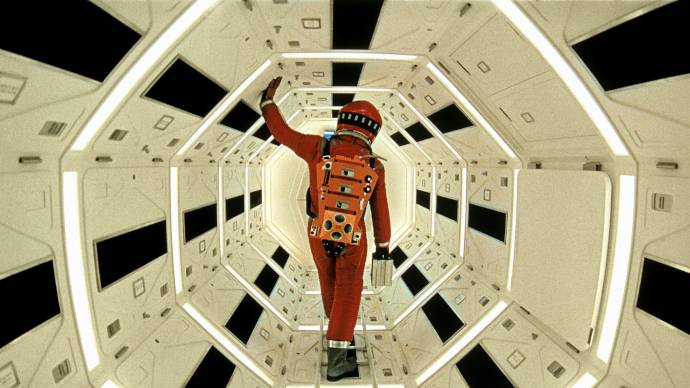 If there's one old movie that people look back at and appreciate with near-unanimous praise, it's 2001: A Space Odyssey.
Though it's technically a sci-fi movie, anyone who's seen it knows that 2001: A Space Odyssey is a film that defies categorization.
Strangely enough, the film is split into four distinct parts without much of a causal link between them. However, they're all bound by one unifying thread—a thread that provides insight into the human condition and the progression of humankind.
What makes this the best classic film of all time? The director's vision, the cinematography, the music, the writing, the epic scope, the atmosphere, the ending... we really could go on.
When filmmakers of today are still astounded by the imagination, inventiveness, and creativity of a film made over 50 years ago, you know it has something special that very few others have.
If you're looking for a world-class classic movie that will forever stand the test of time, that still holds up as a brilliant experience all these years later, 2001: A Space Odyssey is that movie.