If you exclude science fiction and fantasy, is there any other genre more fitting of "wish fulfillment" than heist films? Maybe romantic comedy, but we all know that heist films are way cooler!
Pulling off a multi-million-dollar robbery and getting away with it? Come on, who wouldn't want to do that!
Unfortunately, not all movies about heists and capers are well-made or even worth watching—and a lot of the good ones have been forgotten or remain overlooked by modern viewers.
Here are the best caper movies of all time that you should absolutely check out if you're looking for a thrilling heist adventure.
21. 21 (2008)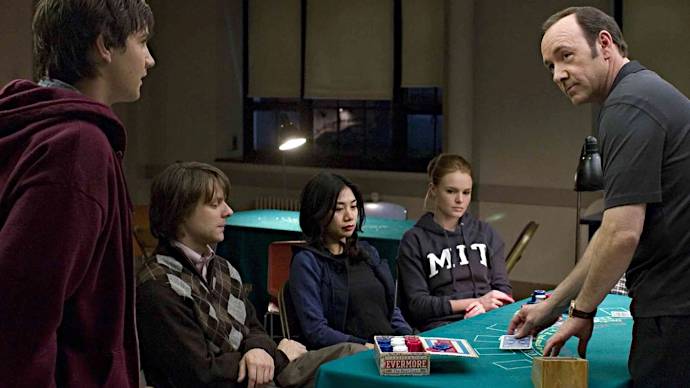 21 isn't your typical heist movie. This one centers on a group of MIT students who are trained by their professor to become card-counting experts. They then use their newly developed skills to play blackjack in Las Vegas casinos and walk away with thousands of dollars.
While the film does have flaws—mainly its insistence on melodramatic character interactions—the basic premise is interesting and fun to watch unfold. Who hasn't dreamed of winning big at a casino?
20. Now You See Me (2013)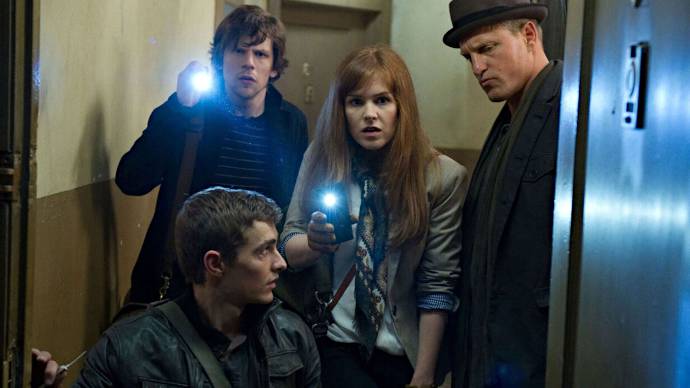 Now You See Me is a film that features a group of magicians known as "The Four Horsemen," who are gathered together by an unknown person under the identity of "The Eye."
They incorporate stage performances and magic into their heists, always leaving behind a pristine crime scene. One of their best heists occurs when they rob a bank while they're on stage in front of a live audience.
The impossible scheme is so perfectly executed, it feels like it has to be real magic. How did they pull it off? You'll have to watch to find out!
19. The Italian Job (2003)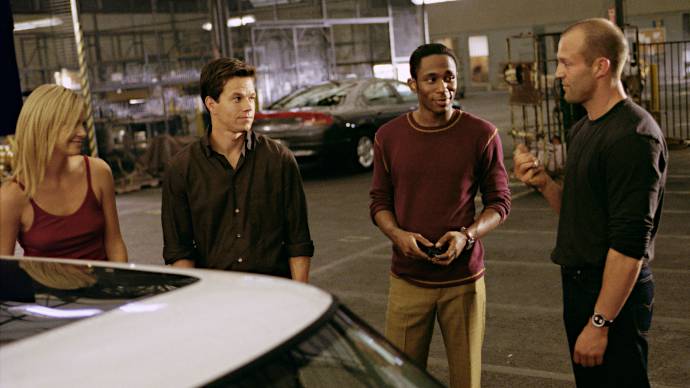 What happens when the perfect heist goes wrong because someone double-crossed you? Well, there's nothing left to do but get even.
With a standout cast that includes Mark Wahlberg, Charlize Theron, Edward Norton, and Donald Sutherland—plus all its awesome action sequences—The Italian Job is an entertaining remake that's worth watching even if you prefer the 1969 original.
18. Ronin (1998)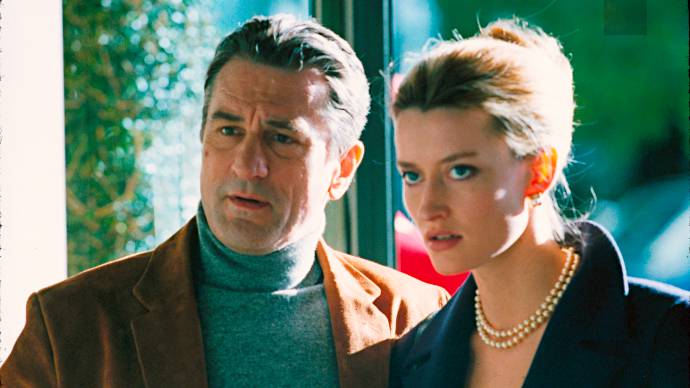 Starring Robert De Niro, Natascha McElhone, Stellan Skarsgård, Jean Reno, and Sean Bean, Ronin is a classic heist movie that employs a realistic aesthetic to deliver a dramatic showdown—no banks involved.
In this film, a team of former US Intelligence operatives are hired to steal a mysterious briefcase. Along the way, secrets are divulged and loyalties are tested, resulting in a rollercoaster of thrills.
17. Den of Thieves (2018)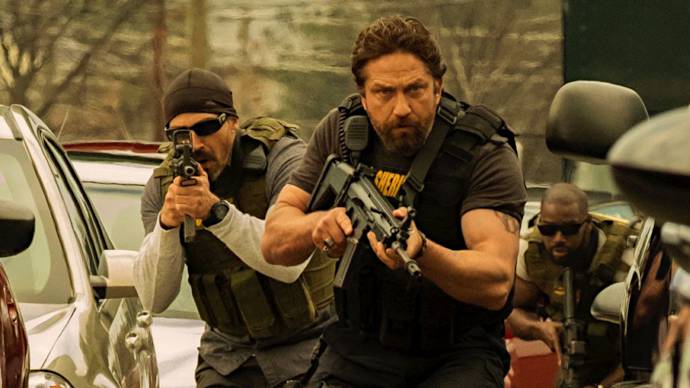 Den of Thieves features Merrimen (played by Pablo Schreiber) and his crew who plan to rob a bank—one that's said to be impossible to breach, such that past attempts couldn't even get past the lobby.
To cover their tracks and hide their bigger schemes, the crew invades a smaller bank and holds all the employees and clients hostage, all while demanding cash and a chopper.
But this film doesn't just stop there! Covering up one crime with another crime is just one part of the multi-threaded fun.
16. Bad Santa (2003)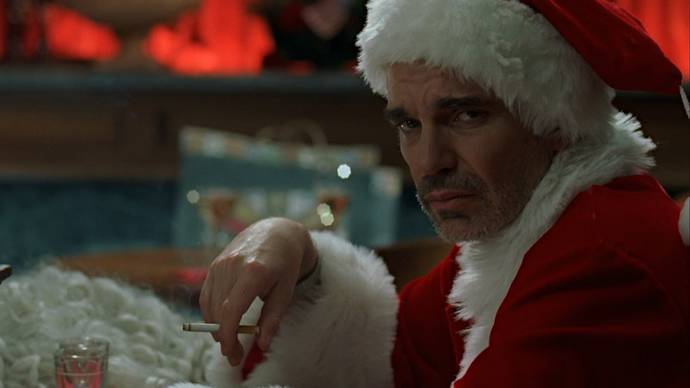 Bad Santa might not sound like much of a caper movie, but you'd be surprised by how entertaining it can be—in a dark sort of way—despite its silly premise.
Every year, a professional thief (played by Billy Bob Thornton) lands a gig as department store Santa so he can exploit the position, come back at night, and rob the mall when everyone's least suspicious.
It's far from the usual kinds of heists featured in heist movies, but it's definitely still a small-scale heist—and a fun watch if you're into black comedy of the darkest kind.
15. Ant-Man (2015)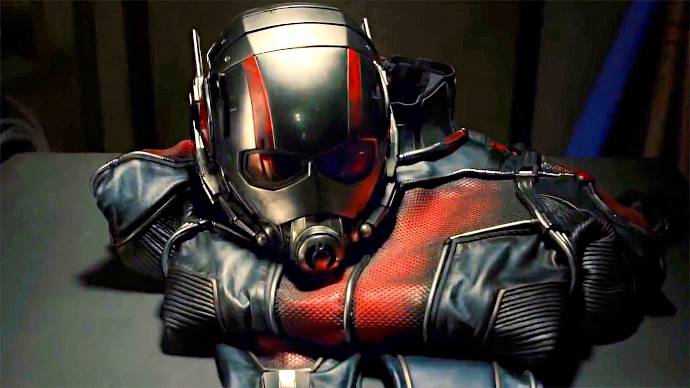 Didn't think you'd find a movie from the Marvel Cinematic Universe on this list, did you? But if you really think about it, the first Ant-Man movie is indeed a caper movie—and a creative one at that.
Scott Lang (played by Paul Rudd) is an ex-con who learns how to shift his body mass using a special suit made by physicist Hank Pym.
In Ant-Man, he uses this ability to execute a heist: stealing the Yellowjacket before it ends up in the wrong hands and causes untold destruction.
What I love about Ant-Man is how it feels a step away from other comic book movies of the era. It's less serious, more personal, and Paul Rudd kills it as Scott Lang. Need a fun caper movie? Watch this one!
14. The Italian Job (1969)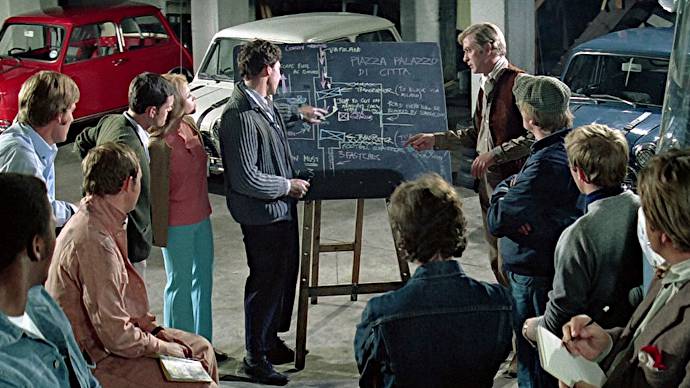 The oldest film on this list, the original The Italian Job holds up extremely well even by today's standards. This comedy caper film features a much younger Michael Caine as Charlie Croker, a just-released-from-prison criminal who immediately gathers a crew for a heist.
What's great about The Italian Job is that it knows first and foremost that it wants to be fun. The performances are fantastic and the action sequences are thrilling, and it all combines to brilliant results.
The one bad thing here—which could be a dealbreaker for modern audiences—is that it ends on a literal cliffhanger. Does that invalidate all the entertainment that leads up to it? Only you can decide.
13. Sexy Beast (2000)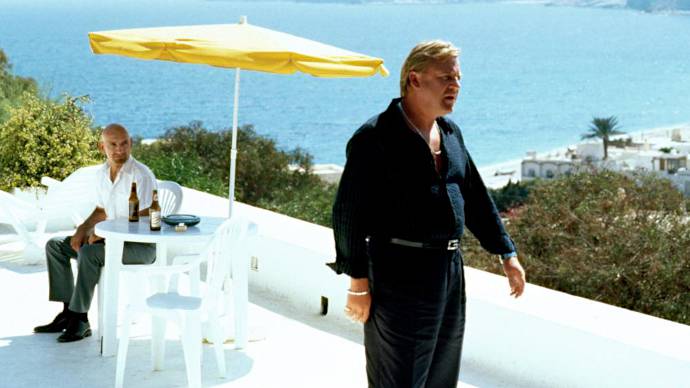 On top of Sexy Beast's compelling title, how about this premise: retired criminal Gary "Gal" Dove (played by Ray Winstone) is pulled into a bank heist job by a sociopathic gangster (played by Ben Kingsley).
What's great about this movie is that it infuses the plot with British flair, elevates the material with devoted performances, and cements the whole experience with fully-rounded characters.
Sexy Beast truly is one of the greatest caper movies of all time and deserves a watch if you haven't seen it yet.
12. Hell or High Water (2016)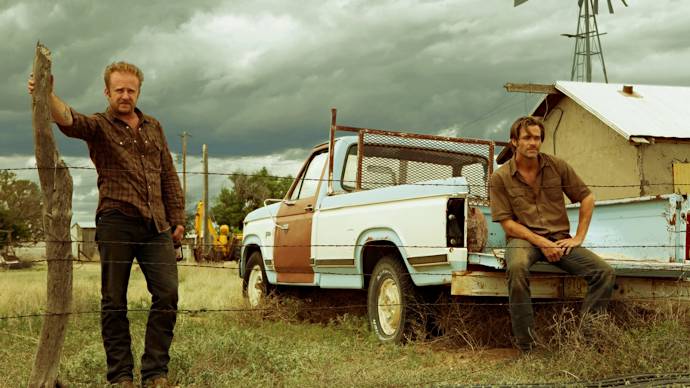 Have you ever wanted to watch a heist movie with a neo-Western flair? That's essentially Hell or High Water, which was written by Taylor Sheridan (who also wrote Sicario and Wind River) and turned out to be one of the best crime movies of the 2010s.
Hell or High Water centers on brothers Toby (played by Chris Pine) and Tanner (played by Ben Foster), who commit a series of bank heists to save their failing family ranch.
Not only do they need to evade law enforcement, but their at-odds personalities cause friction that could lead to their downfall.
11. The Taking of Pelham One Two Three (1974)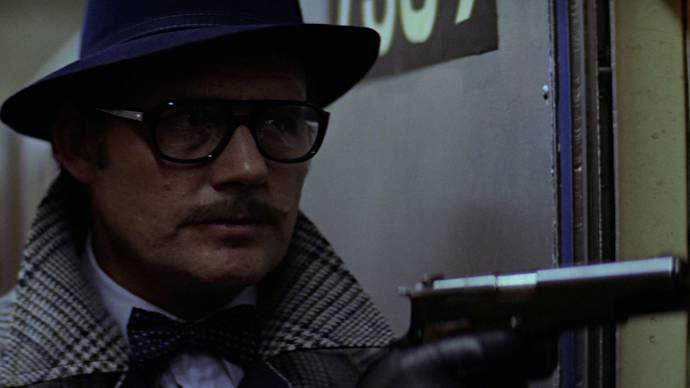 The 2009 remake called The Taking of Pelham 123 was fine, but it fell short and failed to capture the greatness of the original The Taking of Pelham One Two Three from 1974 (which was adapted from the 1963 novel by Morton Freedgood).
In this incredible classic, four disguised men overtake a New York City subway train and hold 18 passengers hostage, then demand a $1 million ransom from the New York City Transit Police.
As great as this movie is, I'm ranking it this low because it's not entirely a caper movie. It lacks the planning phase and the build-up, and we jump right into the execution from the get-go. But it does evoke a lot of the same feelings of a caper movie, so I'm including it!
10. Lock, Stock and Two Smoking Barrels (1998)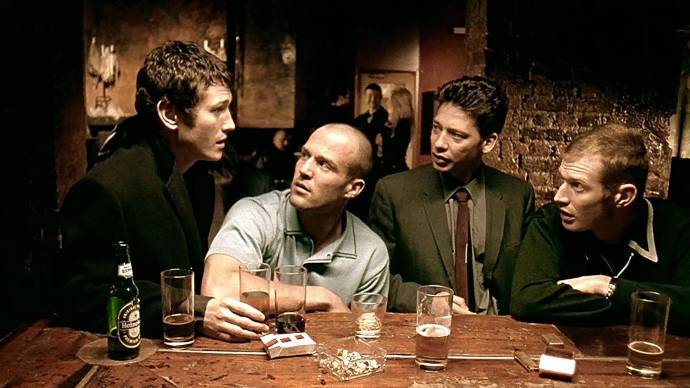 Lock, Stock and Two Smoking Barrels is a landmark film in several ways, chiefly for being British director Guy Ritchie's debut feature film, but also for introducing us to British action star Jason Statham.
In this British caper movie, a group of four small-time criminals end up owing £500,000 to a dangerous crime lord, so they resort to robbing a small-time gang in order to make the money.
But pulling off the heist is just the first step. In Lock, Stock and Two Smoking Barrels, the consequences of this heist play out in the highly stylized way that only Guy Ritchie can bring to the screen.
9. Drive (2011)
Pretty boy Ryan Gosling, a man crush for the ages, stretches his acting range in this slow-burn thriller about a stunt driver who moonlights as a getaway man for heavy heists.
Thanks to its excellent direction, Drive packs some of the coolest car action scenes of any film. If you're a heist thriller enthusiast who wants a little more character-driven depth, Drive is a must-watch.
8. Logan Lucky (2017)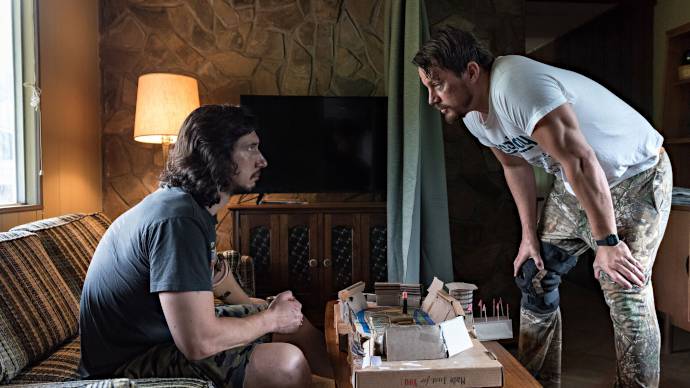 Steven Soderbergh—of Ocean's Eleven fame—came out of retirement in 2017 and returned to the heist genre with this killer film.
Logan Lucky is like a backwoods Ocean's Eleven, where instead of glamorous casinos and suave men we get NASCAR and rednecks. But as silly as the premise sounds, it really works!
Not only is it a ripping good time, but it's one of the funniest films that came out in 2017. Logan Lucky is one of the most underrated caper movies of the decade, for sure.
7. Baby Driver (2017)
Has Edgar Wright ever released a flop? Not that I know of! From Shaun of the Dead to Last Night in Soho, all of his films are just so good—and his music-driven Baby Driver is no exception.
In Baby Driver, Ansel Elgort is a young getaway driver who's always listening to music due to the tinnitus he sustained in a car accident as a child. He eventually decides he wants to leave the criminal life, but he's dragged along on a big heist as essential personnel.
The stunts, the soundtrack, the genre bending, the small details that you miss on first watch but catch the next time around? It's all classic Wright that doesn't disappoint. One of the sleekest heist movies ever made.
6. Inside Man (2006)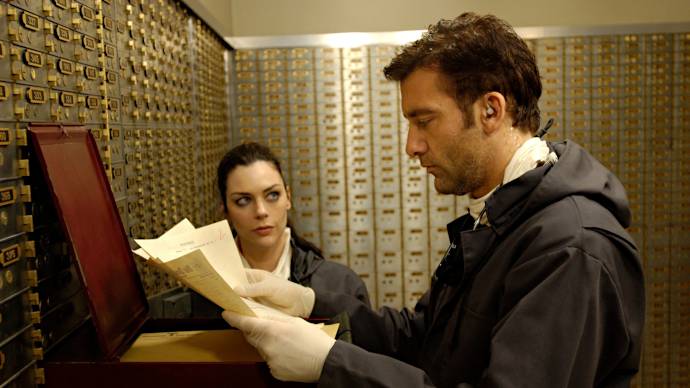 A good heist film needs to be smart—even smarter than the audience—and Inside Man knows how to get it done.
With the combined star power of Denzel Washington, Clive Owens, and Jodie Foster, Inside Man is a caper movie like no other in how it slips into certain tropes of the genre while subverting others, deftly understanding which way to go at every turn.
There are multiple plot twists, some which you'll probably smell coming but others that'll catch you off guard. Looking for a film that combines hostage negotiation with a bank heist? Watch Inside Man.
5. The Town (2010)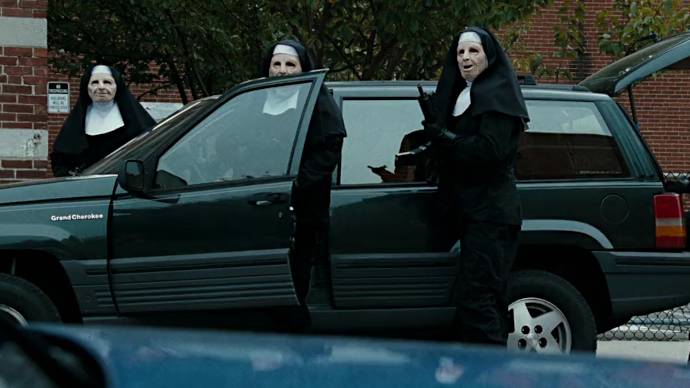 The Town is a top-notch crime movie that surprised viewers—me included—and sold them on Ben Affleck as a true Hollywood talent. When he's serious about his work, he really can deliver, evidenced by him directing and starring in The Town.
Ben Affleck elevated the concept of a caper movie to new heights, taking an ordinary story—based on actual events—and crafting it into a dense, riveting experience awash with Boston flavor.
4. The Sting (1973)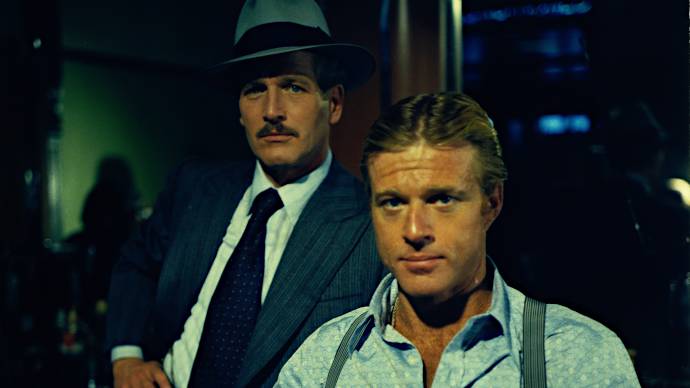 The Sting centers on Johnny Hooker (played by Robert Redford) and Henry Gondorff (played by Paul Newman), who recruit an experienced team of grifters to pull off a big con against crime boss Doyle Lonnegan.
One could argue that The Sting established the fundamentals of the heist movie genre. Sure, The Italian Job came out a few years before this one, but The Sting took grand steps forward with greater complexity, stronger plot twists, and a solid ending.
If you long for an expertly crafted caper film that's dripping with style without sacrificing substance, you really ought to check out The Sting. It's undoubtedly one of the best heist movies of all time.
3. Inception (2010)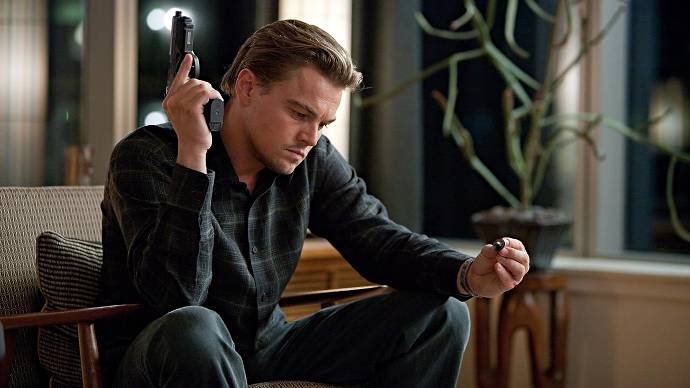 When a movie comes up with a term like "mind heist," you know you're in for a ride. Inception made waves when it first came out because nothing quite like it had ever been done before. (Yeah, I know all about Paprika!)
The dreamscape, the multiple levels, the incredible visuals all come together in one of the wildest rides in cinema history—and it all revolves around a caper that involves breaking into a target's mind and planting an idea deep within the target's subconscious.
2. Heat (1995)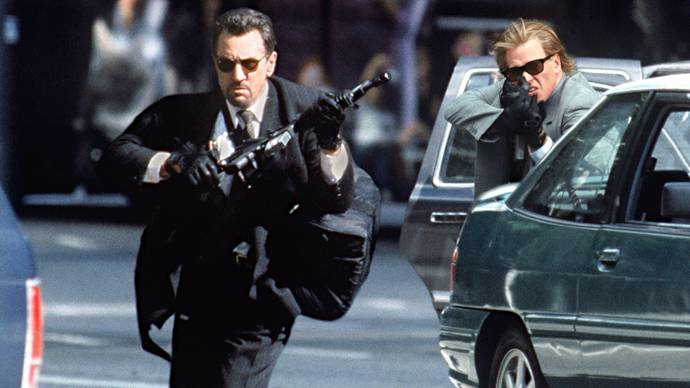 Michael Mann's Heat is up there among the greatest crime movies ever made. It centers on the cat-and-mouse chase between professional thief Neil McCauley (played by Robert De Niro) and LAPD Lieutenant Vincent Hanna (played by Al Pacino) after a clue is left behind at a heist.
Heat is more than just a crime thriller, more than just a heist movie—it's a sophisticated character study of both police and criminals and how they might be more similar than different. It's smartly written, incredibly well-acted, and a must-watch for caper movie fans.
1. Ocean's Eleven (2001)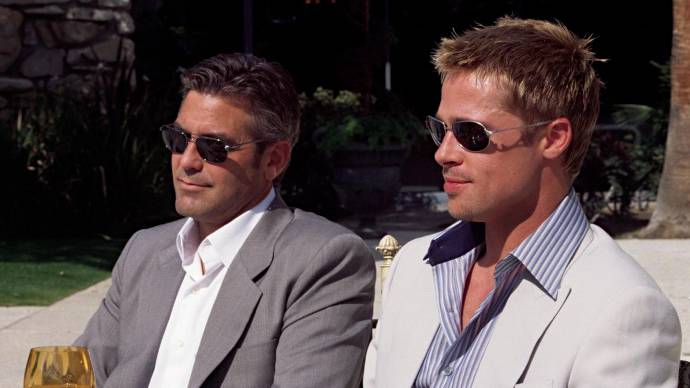 Ocean's Eleven revolves around Danny Ocean (played by George Clooney) and his team of hand-picked talented individuals, who plan to rob not only one but three casinos that are all owned by the same person.
From the first stages of gathering information to the actual execution of the heist, the crime happens perfectly as planned. Or does it?
Even after all this time, Ocean's Eleven still reigns as the best caper movie of the century. It has the star power, the characters, the music, the direction, the plot twists... It's no surprise that Ocean's Eleven was the highest-grossing film of 2001.
One might even say that Ocean's Eleven pioneered the idea of what a modern caper movie ought to be. It's so good and it's one of the most rewatchable movies of all time.