Do you love the mysterious, suspenseful, problem-solving nature of escape rooms? Wish you could get even more escape room action in your daily life, even when you're stuck at home? How about a movie?
Not many movies feature actual escape rooms, per se, but there are several films that share a lot of the same themes that make escape rooms irresistable: trapped in isolated locations, under mysterious circumstances, with a death clock that spells doom if it reaches zero.
Here are some of the best escape room movies to watch if you're an escape room fan! After all, problem-solving thrills are ultimately why we love escape rooms, right?
15. Breathing Room (2008)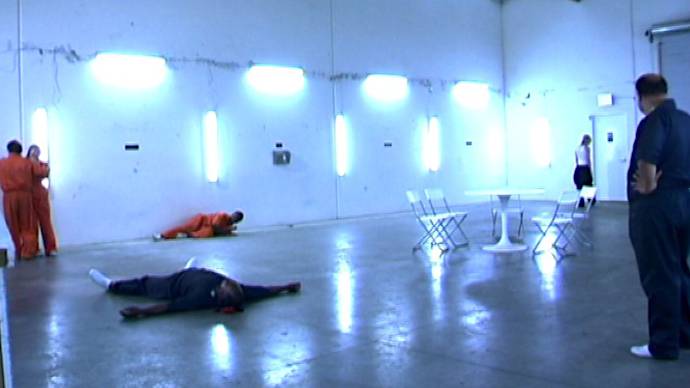 The plot of this movie is actually quite similar to Saw (more on that later). While Breathing Room isn't super highly-reviewed, the plot is interesting enough to appeal to escape room fans: it's about a deadly game where participants need to escape their fate by solving puzzles.
As members of the room die, new clues emerge that make for a pretty interesting movie as long as you can look past its flaws.
14. House of 9 (2005)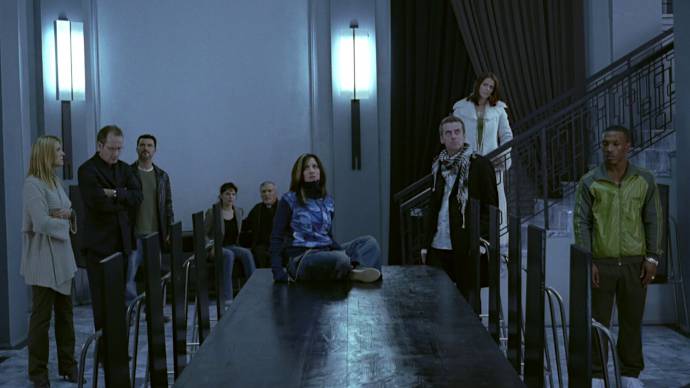 House of 9 is a psychological horror film that has your usual escape room movie premise: nine strangers are kidnapped, locked in a house, and told that only the last one alive can leave—with a prize of $5 million.
Of course, they all try to cooperate and find a way out together at the start, but distrust and desperation soon sets in and things turn nasty.
13. The Killing Room (2009)
In this twisted movie, four participants are each paid $250 to take part in some psychological tests. Of course, it's not as easy as it seems.
They all end up becoming part of a brutal government program that's designed to push them to their limits. They're given questions and clues, and they need to try to survive the test.
12. Flightplan (2005)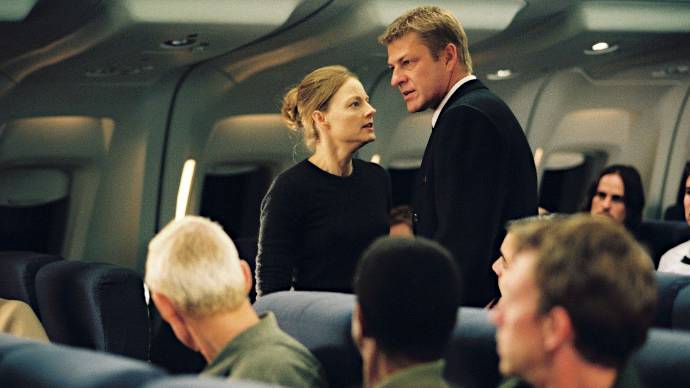 In Flightplan, a recently widowed woman takes a flight to the US with her daughter along with her recently deceased husband's body. During the flight, she wakes up from a nap to find her daughter missing—and nobody else remembers seeing her board the plane.
The claustrophobic environment of being trapped on a plane resembles the feel of being in an escape room, but Flightplan has a bit more to it with its psychological mystery on top.
11. Devil (2010)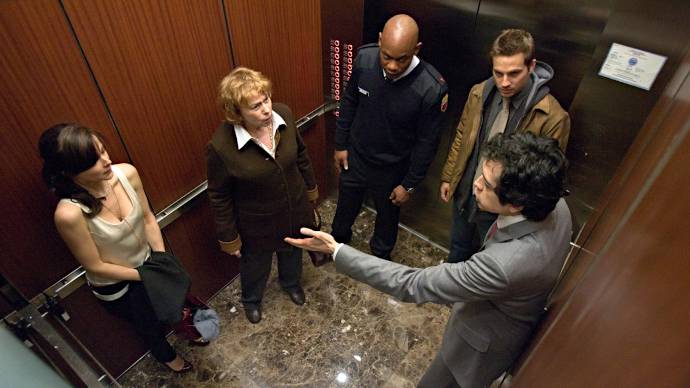 Devil is one of M. Night Shyamalan's lesser-known movies, but it's still worth checking out if you like escape rooms. It's about a group of people who are trapped in an elevator, and over time they realize that one of them is actually the Devil himself.
As you might expect, they aren't fans of being trapped in the elevator and they need to escape. But you'll have to watch it for yourself to find out what the Shyamalan twist is...
10. Escape Room (2019)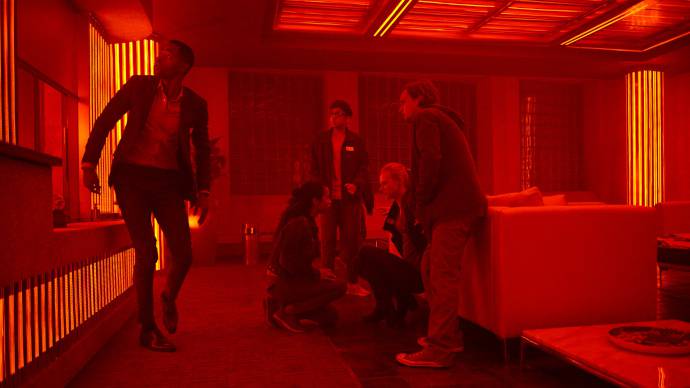 This movie is literally called Escape Room, so of course we had to include it. Be sure not to confuse it with either of the 2017 films also named Escape Room, as this one is the best of them.
Six strangers find themselves in a maze of deadly mystery rooms and must use their wits to survive. If that doesn't sound like a plot that takes real-life escape rooms to the next level, I'm not sure what does.
If you like this one, you should follow it up with the sequel Escape Room: Tournament of Champions, which released in 2021.
9. Fermat's Room (2007)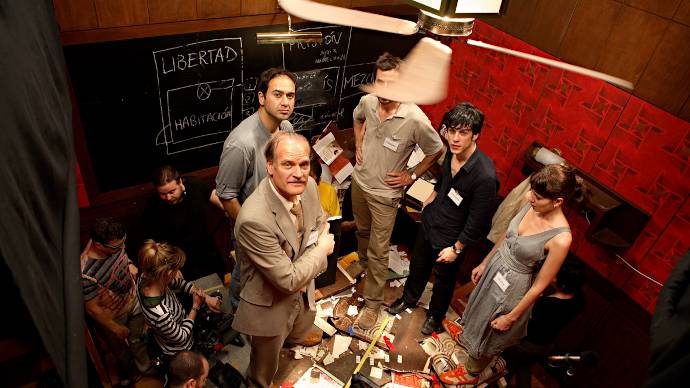 Fermat's Room is an escape room movie with a twist: three mathematicians and an inventor are invited to a house, in which they're trapped and must solve the mysterious host's puzzles to escape before the room's walls slowly close in on them.
This Spanish-language indie film does the escape room concept better than most straight-up escape room movies, so it's definitely worth checking out if you don't mind subtitles.
8. Panic Room (2002)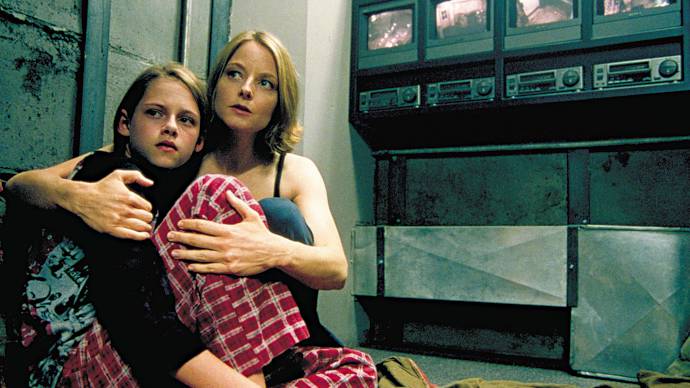 Panic Room is a thriller directed by David Fincher, featuring a single mother and her diabetic daughter who become trapped in their own house during a break-in. In fact, not just in their house but in a secret panic room.
The film has pretty solid reviews overall and it has the magic touch of David Fincher that pushes it to the next level. The plot of two people trapped in a room should certainly appeal to fans of escape rooms.
7. Exam (2009)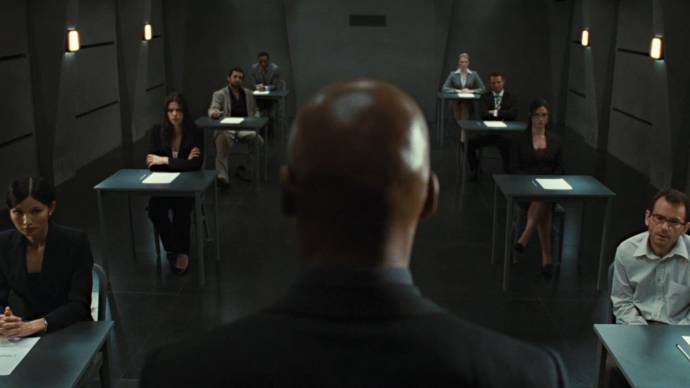 Exam is a British psychological thriller that centers on eight candidates who are competing for a job opening at a special company. The final test is an exam with a single question that doesn't make any sense, and they're all locked in the room until the exam is over.
Obviously, it's not as simple as it seems. And just like any escape room, everything continues to develop as clues are found, insights are made, and problems are solved. It's hard to imagine how anyone could've made a feature-length film out of this, but it works!
6. The Platform (2019)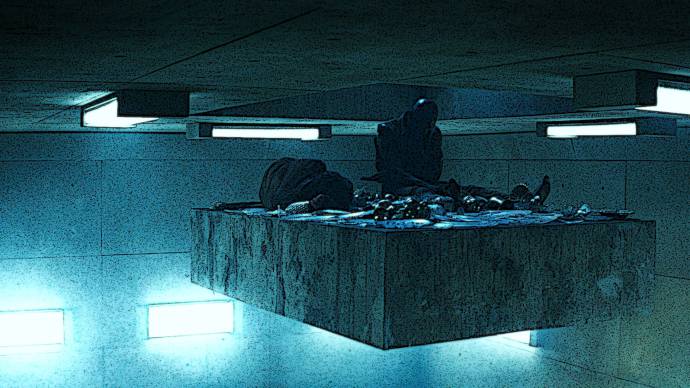 The Platform is a psychological dystopian film that takes place in a building with 100 floors, with each floor being a single room. A platform of food comes down through each of the floors. The people at the top can feast as much as they want while the lower levels only get meager leftovers.
One key difference here is that there's no true escape since the characters voluntarily put themselves in this situation. However, the claustrophobic and often hopeless scenes make it feel very appropriate here.
5. 10 Cloverfield Lane (2016)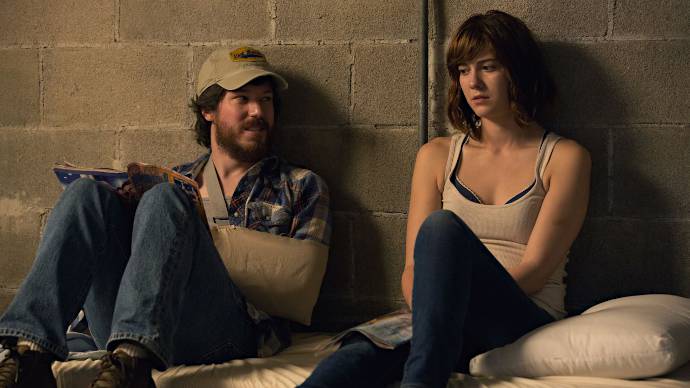 In the near future, a woman gets into a car crash and wakes up in an underground bunker with two men watching over her. They explain that the surface is no longer inhabitable so they can't leave.
Not everything adds up, however, and the woman eventually decides she needs to escape—but that's not so easy in such confined quarters.
10 Cloverfield Lane feels like most realistic version of how an escape room might actually play out in real-life. The puzzles aren't so much about opening boxes and doors but learning the truth of things.
4. Cube (1997)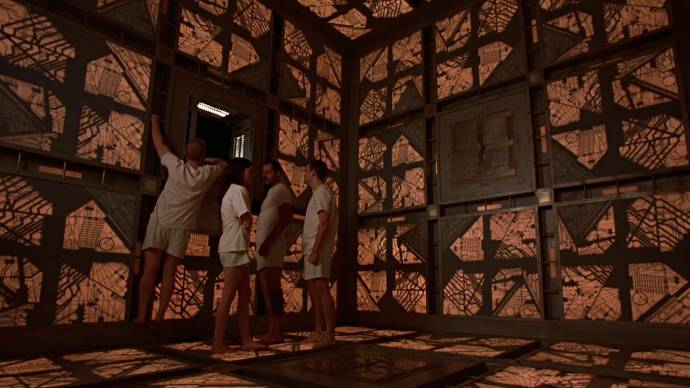 The cult classic indie film Cube is probably the first movie to come up in any discussion about "escape room movies."
In this film, five strangers meet in a strange room without any recollection of how they got there and why they're there. They discover that they're in an endless maze of identical rooms that are equipped with deadly traps.
Long before escape rooms became the popular hobby they are today, Cube took moviegoers by storm with its gruesome thrills.
3. Identity (2003)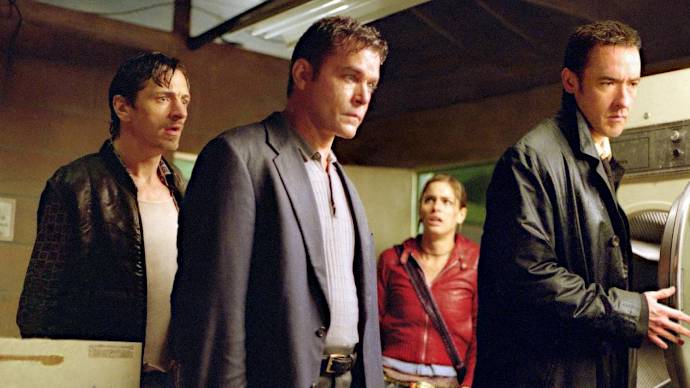 Identity leans more toward figuring out a deadly mystery than actually escaping traps, but the overall mood and atmosphere of the film should be right up the alley of any escape room fan.
Ten strangers find themselves stranded in a Nevada hotel during an intense storm, and someone appears to be killing them off one by one throughout the night. Beware, not all is as it seems.
Identity features a great cast of names like John Cusack, Ray Liotta, and Amanda Peet, elevating its premise even further.
2. Saw (2004)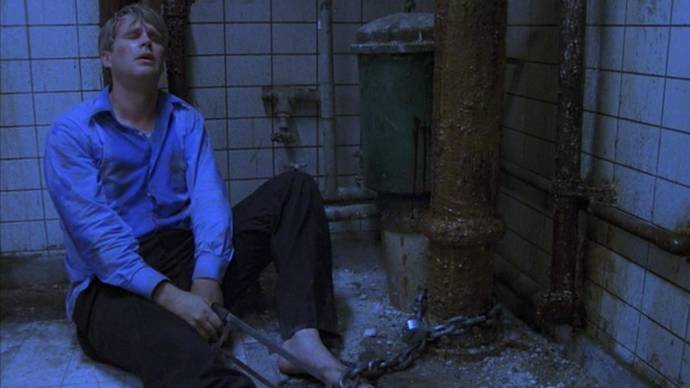 Each of the Saw movies is filled with murderous puzzles, but the original remains the most like an actual escape room.
In this psychological horror film, two men wake up in a decrepit bathroom with no escape. A mysterious voice tells one of them that he must kill the other in order to save his family. Can they escape in time?
Ultimately, the solutions to the puzzles are a lot less pleasant than the fun escape rooms we enjoy playing. If you're into gruesome horror and escape rooms, Saw is the perfect movie for you!
1. The Game (1997)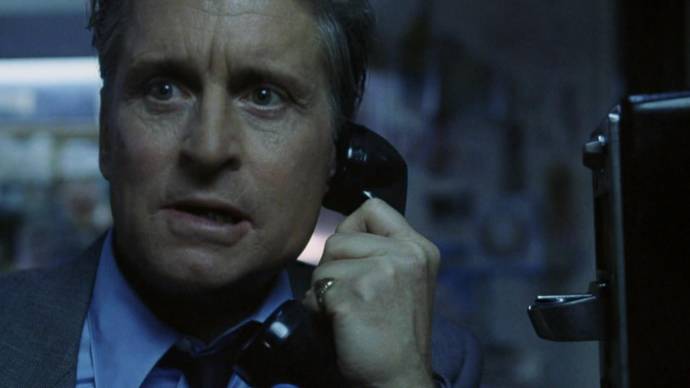 David Fincher's The Game is less of an escape room and more of an escape simulation. A wealthy banker is gifted participation in a game that integrates into his everyday life, but over time the game becomes more serious than he thought and he can't escape it.
With almost The Truman Show-like vibes, The Game feeds on the paranoid energy of what it'd feel like to be trapped in a simulated reality where it's impossible to tell the difference between what's real and what's not. That just might be the ultimate escape room experience.
More Great Movies to Think About
There are only so many escape rooms within reasonable distance, and once you run out, you need another way to feed your love of puzzles and escaping. These escape room movies will scratch that itch!
But beyond that, there are many other movies that can scratch the same itch, especially if you broaden out into whodunit-style mysteries!