At some point, we've all been shocked by that plot twist where two characters are actually the same person. Whether it's called schizophrenia, multiple personalities, or dissociative identity disorder, it's a strong tool for inciting drama, conflict, and horror.
When done poorly, split personalities can cause any otherwise mediocre or passable movie to fall apart with incredulity. But when it's done well, split personalities have the ability to bend the rules and create otherwise impossible narratives.
Here are the best movies about split personalities and multiple personalities that are actually done well.
15. The Professor and the Madman (2019)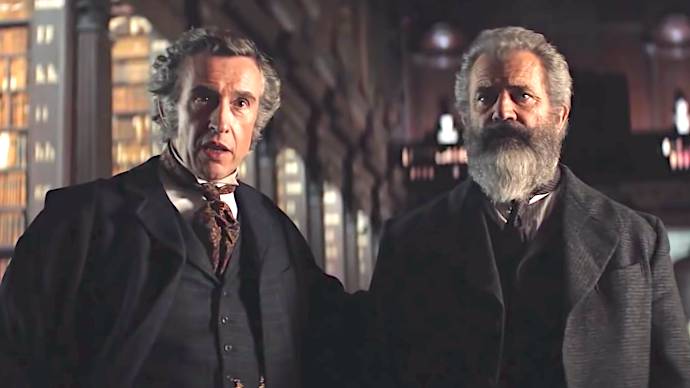 Sometimes, we forget just how many stories are out there. Who'd have thought to make a movie about... the dictionary?!
The Oxford English Dictionary was officially published in 1928, but it took 70 years to get there. A group of professors worked many decades on it—not only to find every single word in the world, but their accurate meanings. All with no help from Google!
In The Professor and the Madman, Scottish lexicographer James Murray (played by Mel Gibson) takes charge of the team after a 20-year stagnation and decides to reach out to the public. He never expects a schizophrenic prisoner (played by Sean Penn) would respond.
Director P. B. Shemran (the pseudonym of Farhad Safinia) switches between idyllic, academic Oxford and the prison cell of Dr. William Chester Minor. When William is lucid, he's changing the world one page at time—but when he isn't, he's hallucinating and self-mutilating himself into a lobotomy.
14. Black Swan (2010)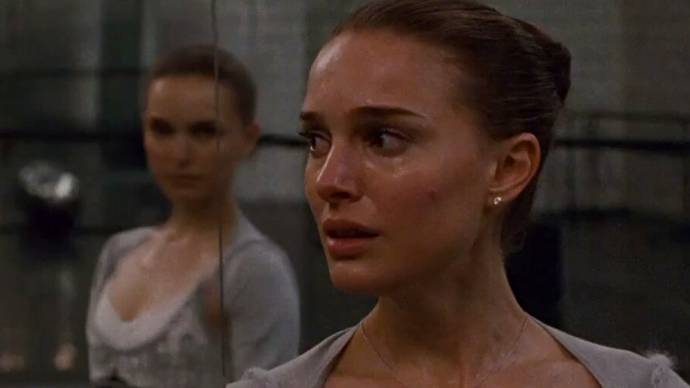 Black Swan is a cinematic portrayal of psychosis. Darren Aronofsky's blend of arthouse and mainstream brings us a creepy, twisted, and warped psychological horror with fractured editing to mirror the protagonist's fracturing mind.
The pressure is on when Nina Sayers (played by Natalie Portman) is cast as the White Swan in Tchaikovsky's Swan Lake for the New York City Ballet.
Being a professional ballerina is demanding enough, let alone with an overbearing ex-dancer of a mother... and a sexually predatory director... and psychotic hallucinations!
What starts out as scratches on her back turns to Nina morphing into a swan for real, haunted by both her visions and her new competition Lily (played by Mila Kunis). Like her character, Portman went through mental and physical hell for her role as Nina in Black Swan.
13. Clean, Shaven (1993)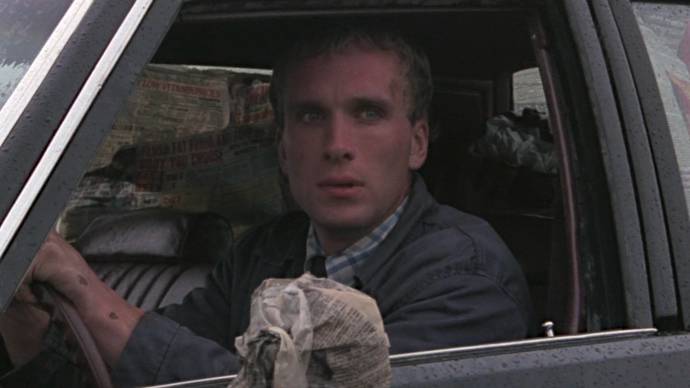 Peter Greene stars in Clean, Shaven as a schizophrenic man recently released from a mental institution. A danger to both himself and others, he incessantly believes he's being tracked, cutting "transmitters" out of his head and isolating himself from the outside world.
Plagued by horrifying sounds, Peter ends up the suspect in a murder investigation when trying to find his daughter. Lodge Kerrigan directs this painful and disjointed drama, blurring the lines between what is real and what is imagined—just as our protagonist does.
12. Words on Bathroom Walls (2020)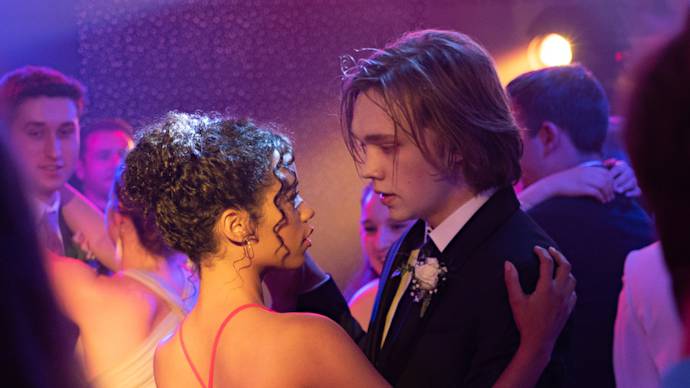 Words on Bathroom Walls follows the young and bright (and also schizophrenic) Adam, played by Charlie Plummer.
In his senior year of high school, Adam must juggle his schoolwork, love life, and passion for cooking, all while dealing with the numerous side effects of his medication.
When he isn't drugged up on prescription pills, Adam is stalked by his hallucinatory companions who are fighting away "The Darkness" that creeps into his mind.
Directed by Thor Freudenthal, this coming-of-age tale is the one of the happier movies on this list of movies about personality disorders, balancing the turmoil of mental illness with optimism and hope.
11. Identity (2003)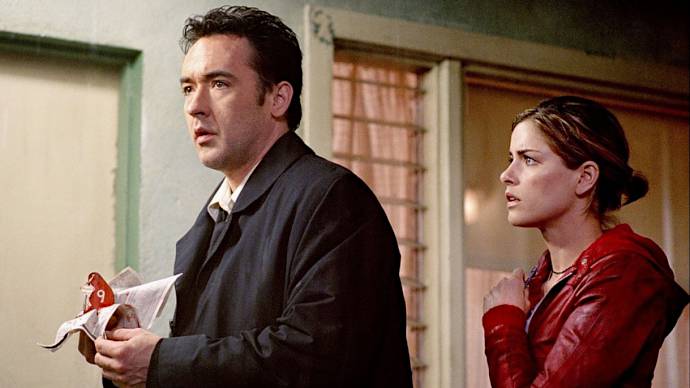 James Mangold's psychological thriller Identity puts a big twist on the classic whodunit mystery movie genre.
When ten strangers are caught in a storm and seek refuge at a motel, they discover that they're being killed off, one by one. And as the title suggests, Identity is all about one question: who's killing everyone?!
John Cusack leads the ensemble cast as a limo driver hell-bent on finding the murderer. Is it the convict? The prostitute? Or the nine-year-old boy? It all leads to a Clue-like investigation.
And one of the suspects is found to have several distinct personalities due to their dissociative identity disorder, making Identity one of the best movies with multiple personalities.
10. Benny & Joon (1993)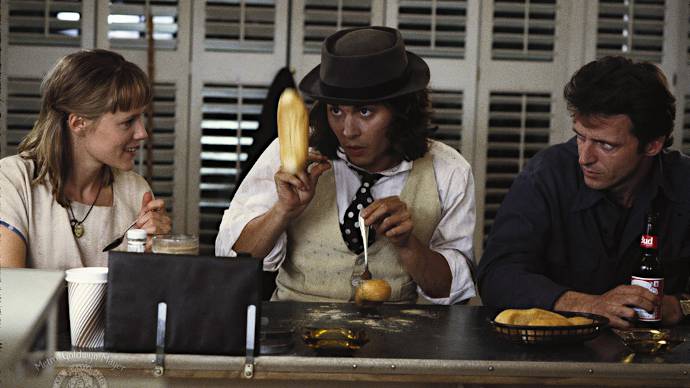 Benny & Joon is both realistic and uplifting in its depiction of mental illness. Although it's not explicitly stated, we assume that Joon (played by Mary Stuart Masterson) has schizophrenia, as she cannot live alone and argues with voices in her head when triggered.
Joon is looked after by her brother Benny (played by Aidan Quinn) until she meets Sam (played by Johnny Depp) and they decide to run away together. They don't get very far before Joon is admitted to the hospital, but they still end up having a nice life together.
Jeremiah S. Chechik shows us the hard reality of looking after schizophrenic family members without infantilizing them. Benny learns to ease up on helicoptering his sister so that Joon can find a balance of dependency with Sam (who himself shows signs of autism).
9. Spider (2002)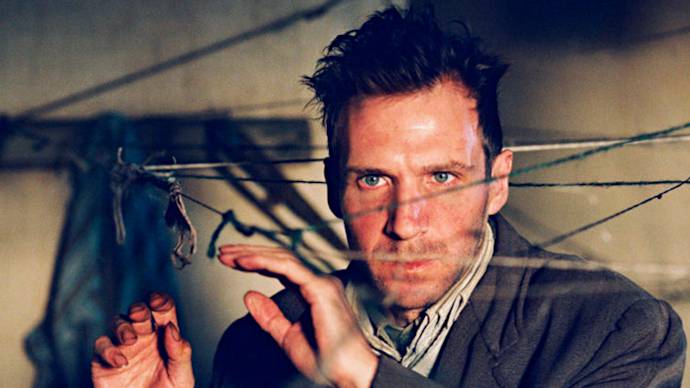 Spider takes a darker look at schizophrenia, utilizing a similar tone to the aforementioned Clean, Shaven.
In Spider, Dennis Cleg (played by Ralph Fiennes) is released from a mental institution at the start of the movie, then spirals for the rest of it. Nicknamed "Spider," he roams the streets in a confused state, mentally reliving the trauma of his childhood.
It's a dangerous way to roam, as he's unable to differentiate between real events and memories.
Ralph Fiennes gives a meticulous performance as a man-child with only one hand on reality, haunting his way through Spider's oppressive settings. It's a taut movie that effectively deprives us of joy!
8. Primal Fear (1996)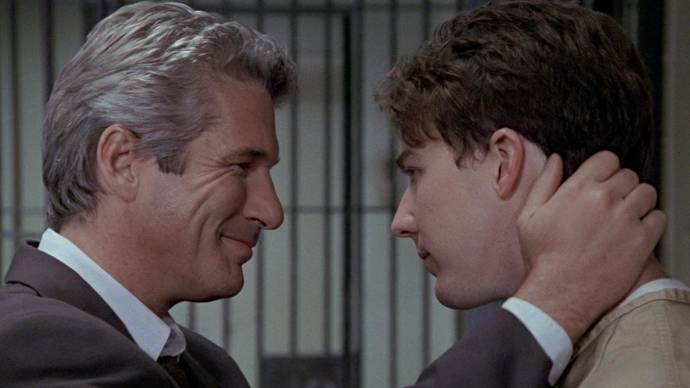 A courtroom drama unlike any other, Primal Fear has viewers on the fence regarding murder suspect Aaron Stampler's innocence.
Edward Norton plays the stuttering, sweet-natured altar boy who's accused of savagely killing a priest. When placed under questioning, he has a mental breakdown and his alter ego takes over: a vicious sociopath named Roy.
Guilty or not guilty? Insane or responsible? These are the questions defense attorney Martin Vail (played by Richard Gere) must answer. But in any case involving multiple personalities, nothing is clear-cut.
7. A Beautiful Mind (2001)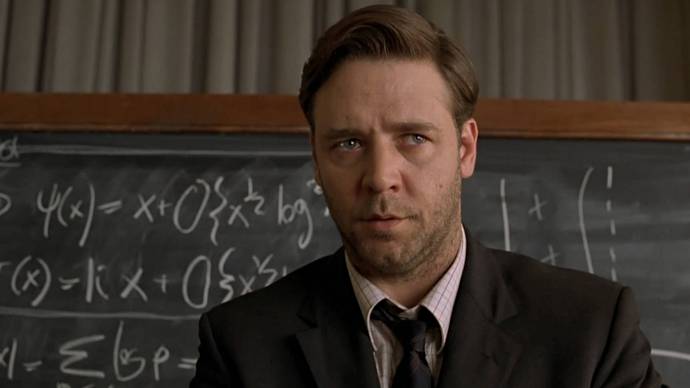 A Beautiful Mind is a biographical drama that's not entirely factual—but still thoroughly enjoyable—that won multiple Oscar awards back in 2002, including Best Picture.
In it, Russell Crowe depicts the troubled life of Nobel Prize-winning mathematician John Forbes Nash Jr., who suffered with schizophrenia and autism.
Nash is forced to choose between keeping his brains and his hallucinations, or undergoing brutal treatments (including shock therapy) that ultimately numb his intellectual talents.
Directed by Ron Howard, this tender drama is both a celebration of genius and a glimpse into the harsh reality of mental illness.
6. Split (2016)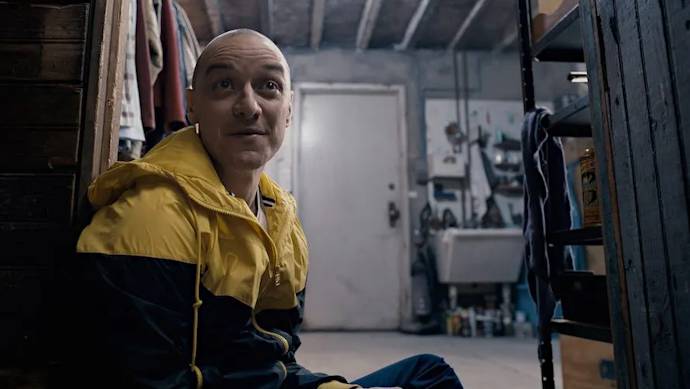 Director M. Night Shyamalan is famously hit-or-miss, able to create masterpiece films like The Sixth Sense and insanely disappointing let-downs like The Last Airbender.
But with Split—and the other two films in the series, Unbreakable and Glass—Shyamalan demonstrates a return to form, showing off his directorial abilities with one of his best movies yet.
Split brought actor James McAvoy's fame to new heights as he delivers an impressive performance as a kidnapper diagnosed with dissociative identity disorder. McAvoy seamlessly transitions between his 24 unique alter egos within a matter of seconds.
From the sophisticated motherly figure Patricia to the nine-year-old boy Hedwig, Split is a dark and gritty mystery thriller that still manages to have fun exploring its different identities.
5. The Electrical Life of Louis Wain (2021)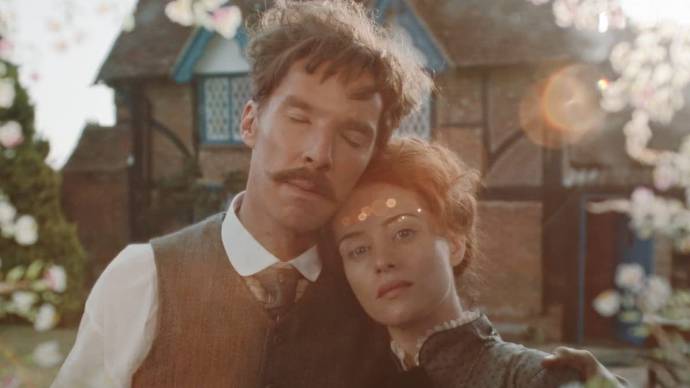 Tortured minds often make great artists, as we've seen with legends like Vincent van Gogh. Much like Van Gogh's own visceral biopic At Eternity's Gate, you'd be hard-pressed to find a film as visually gorgeous as The Electrical Life of Louis Wain.
Louis Wain was an English illustrator who could sketch anthropomorphic cats at lightning speed. It's a niche talent, but one that took Britain by storm at the turn of the 20th century!
Sadly, Wain's eccentricities turned out to be schizophrenia and he spent the last years of his life in the hospital. His series "Kaleidoscope Cats" echoes his "loss of psychic unity" according to doctors—an image Will Sharpe recreates in his Amazon biopic.
Every shot in The Electrical Life of Louis Wain looks like a postcard as the vintage square ratio swells with flowers, cats, and color. Benedict Cumberbatch is no stranger to playing gifted oddballs, starring alongside Claire Foy who plays Wain's anchoring wife.
4. Take Shelter (2011)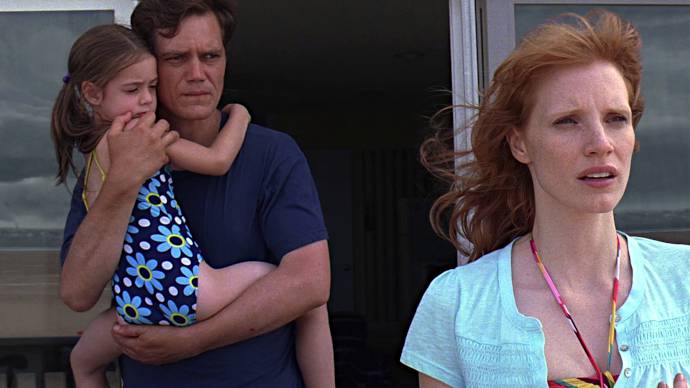 Take Shelter is a nuanced and utterly absorbing character study starring Michael Shannon as a quiet family man who believes a storm is coming. Nightmares and hallucinations form a kind of sixth sense within him, and he begins to obsessively build a storm shelter.
Due to his family history of schizophrenia, he—and everyone around him—questions his reality. Is his paranoia justified, or is it simply a destructive force of mental illness?
Director Jeff Nichols never fully answers this question, allowing viewers to draw their own conclusions from the ambiguous final scene.
Shannon's performance is humble, subtle—mimicking the low hum of his building psychosis—and builds off his previous depiction of schizophrenia in Bug.
3. Donnie Darko (2001)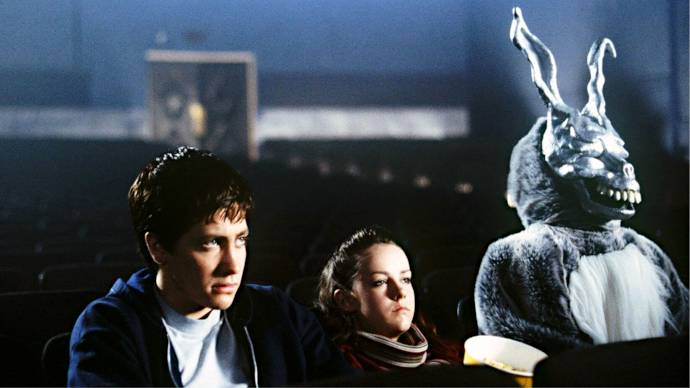 Who could forget the time-bending (and mind-bending) cult classic movie Donnie Darko?
Written and directed by Richard Kelly, Donnie Darko effectively launched Jake Gyllenhaal's career with his portrayal of the disturbed Donnie, who's diagnosed with paranoid schizophrenia.
I'm not sure what's more unsettling: hallucinating a giant bunny rabbit named Frank, or being told the world will end in exactly 28 days, 6 hours, 42 minutes, and 12 seconds.
Tangent universes, prophesies, and neurotic illusions obscure the film's meaning and provide a lot to chew on. Film buffs still debate the merits and elements of Donnie Darko to this day.
2. Shutter Island (2010)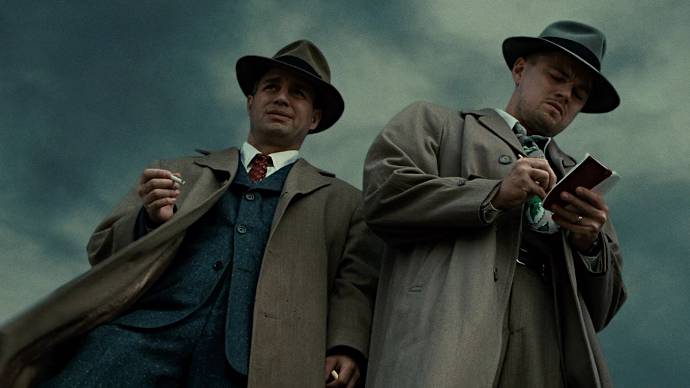 Of the many collaborations between Martin Scorsese and Leonardo DiCaprio, Shutter Island is undoubtedly a fan favorite.
Set on a creepy island that's home to the world's most insane criminals, US Marshal Teddy Daniels is tasked with finding an escaped inmate who drowned her three children.
As the investigation grows more complicated, Teddy is increasingly pressured to face the truth he's been avoiding.
Scorsese hints to this famous plot twist through some clever camerawork throughout the movie, where the conspiracy is made clear when you go back for repeat viewings.
1. Fight Club (1999)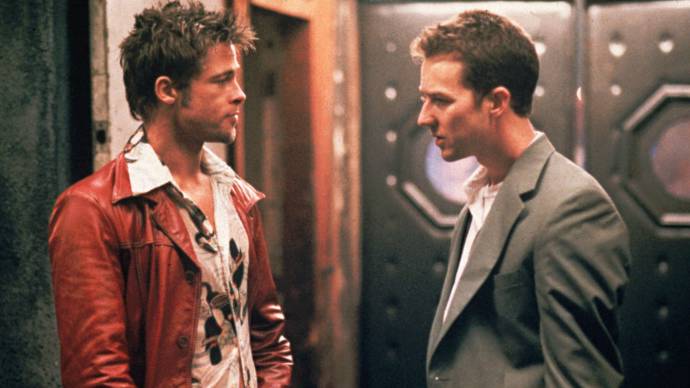 There's no way a list about movies with multiple personalities would be complete without including David Fincher's infamous Fight Club. The cultural impact of this dark comedy goes beyond anything we can fit here, but it does earn its place in the number one spot.
Edward Norton leads as an unnamed insomniac automobile specialist who quits his job to begin a "fight club" with oddball buddy Tyler Durden (played by Brad Pitt).
By the end, he's stunned to find himself as the leader of an anti-capitalist terrorist gang, unaware that Tyler has merely been a projection of himself the entire time. Like Scorsese, Fincher subtly points to his personality disorder through some savvy editing... so keep your eyes peeled!