Autism encompasses a broad spectrum of conditions that can involve difficulties with social interactions, unusual responses to environmental or sensory stimuli, and repetitive behaviors.
In an individual, the manifestation of autism can be anywhere from mild to full-blown Asperger's Syndrome. No two people with autism are exactly alike in their autism.
TV shows like Atypical and The Good Doctor have brought autism awareness to the small screen, featuring autistic protagonists navigating their complicated lives. But what about in the movies?
Here are my picks for the best movies about autism and autistic characters that depict the struggles and victories of living with autism.
15. House of Cards (1993)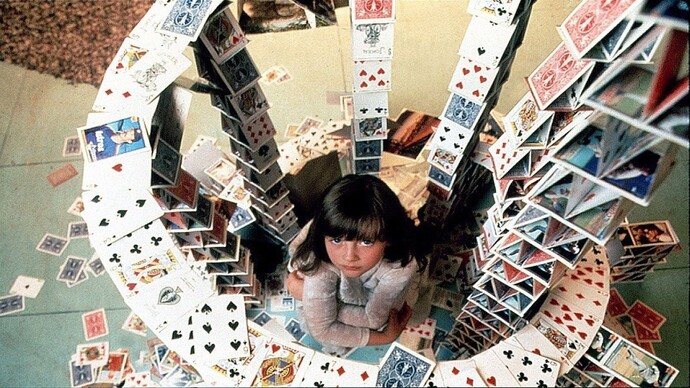 Not to be confused with the 2013 Netflix series or the 1968 mystery movie, House of Cards is one of Tommy Lee Jones's lesser-known films but his performance in it is simply spectacular.
House of Cards centers on a grieving suburban family. Traumatized by the death of her father, little Sally (played by Asha Menina) turns mute and begins to build elaborate card sculptures. Furthermore, Sally's mother (played by Kathleen Turner) denies her growing signs of autism.
Michael Lessac's drama was met with mixed reviews for being unable to find a plausible connection between Jones's character Jake Beerlander and the family he insists on helping. Yet, we remain sympathetic towards all the story's heartfelt players.
14. I Am Sam (2001)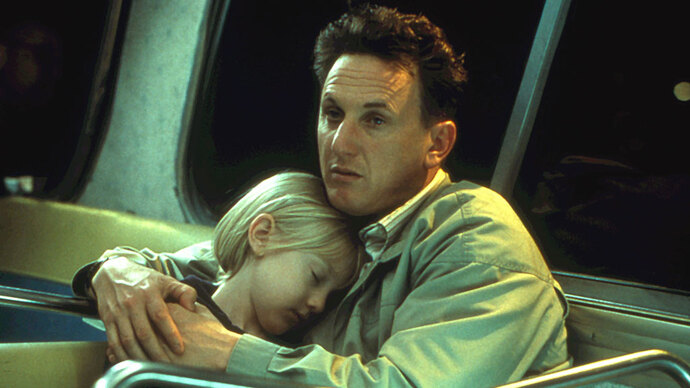 If the aforementioned House of Cards had mixed reviews, then I Am Sam's reception was even worse. This one inverts the usual narrative, giving us a parent on the spectrum instead of a child.
On the one hand, the cast of Jessie Nelson's sickly sweet drama outshines the predictable direction, earning Sean Penn an Oscar nomination and launching seven-year-old Dakota Fanning's acting career. On the other hand, though, sentimentality seems to override the plot's logic.
Narrative issues aside, Sean Penn's titular role as an autistic father is accurate, kind, and never once condescending. When Sam's daughter surpasses his own mental age, he loses custody and hires a lawyer (played by Michelle Pfeiffer) to get her back.
13. The Accountant (2016)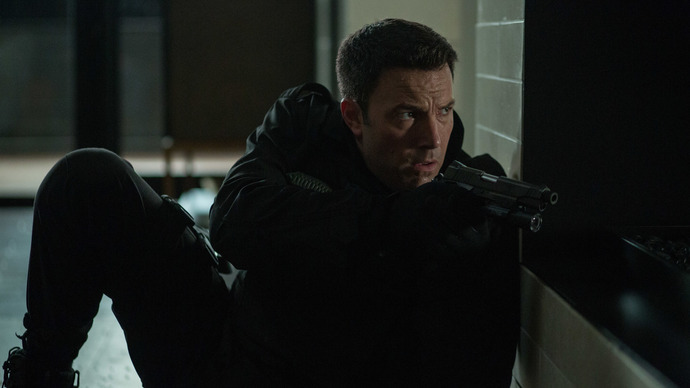 Christian Wolff (played by Ben Affleck) was trained by his father to adapt ever since he was diagnosed with autism as a child. Rather than getting special treatment, Christian is forced to face his triggers, attend martial arts classes, and nurture his cognitive skills.
All these things lead Christian Wolff to be the only autistic character in cinema history to hold a rifle on the movie poster!
Although it might feel disconcerting to marry autism with gun violence, it's clear that The Accountant wants to offer viewers who are on the spectrum with their own, relatable hero.
Directed by Gavin O'Connor, The Accountant is swaddled in darkness but still has fun with its thrills and fight scenes. When he isn't separating all the food groups on his plate, Christian spends his days "uncooking" the books for criminals worldwide.
12. I Used to Be Famous (2022)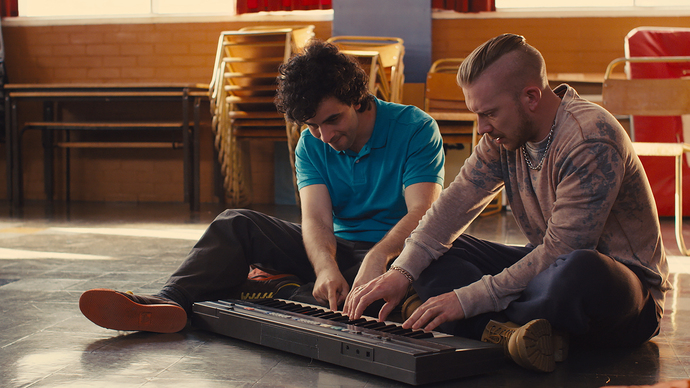 Released on Netflix, I Used to Be Famous centers on a two-man boyband in Peckham who are worlds away from the charismatic teen heartthrobs that usually plaster magazine covers.
Vince (played by Ed Skrein) is a washed-up musician and Stevie (played by Leo Long) is a young, autistic drummer. After an impromptu street jam brings their paths together, Vince eventually tries to atone for his past failures through Stevie.
Leo Long, who's actually diagnosed with autism spectrum disorder in real life, was a passionate folk musician determined to break into the film industry—and he succeeded with his exceptional performance as Stevie. Eddie Sternberg's comedy-drama is indulgent yet endearing.
11. Mozart and the Whale (2005)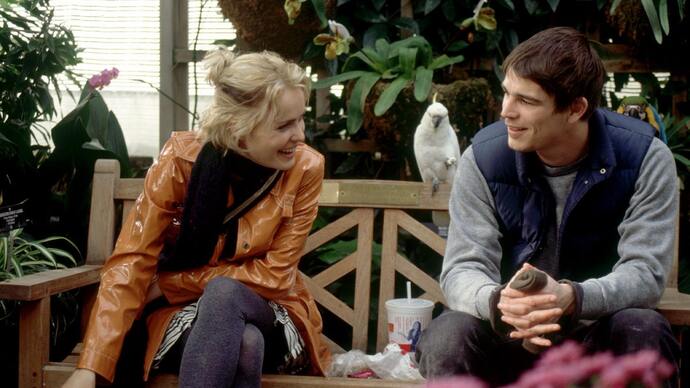 Released as Crazy in Love in Europe, Mozart and the Whale is a feel-good romcom with a sprinkling of drama. Petter Næss directs Josh Hartnett and Radha Mitchell as a couple who meet in an autism support group.
Although it's good to share company with someone who actually shares your condition, it can also make a relationship explosive, fragile, and vulnerable to triggers... as they soon find out.
While both Hartnett and Mitchell were praised for their honest, rough-edged performances, Mozart and the Whale was criticized for intentionally perpetuating the idea that all autistic people have savant skills (for the sake of "uplifting" neurotypical viewers).
That said, the film's depiction of Asperger's syndrome is pretty accurate. Not so surprising when you learn that Mozart and the Whale was written by Ron Bass, who penned Rain Man 17 years prior.
10. Snow Cake (2006)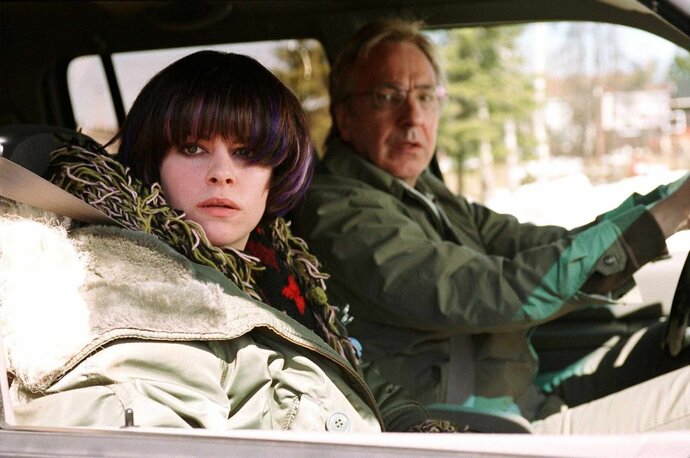 The plot of Snow Cake might sound a little dull and short-lived, but the established cast injects it with vibrant color.
Alan Rickman plays a typical middle-aged British man named Alex, who reluctantly picks up a teen hitchhiker one day. When a car accident kills the girl, Alex travels to her home in Ontario to inform her mother Linda.
After hearing the news, Linda seems to understand the situation but displays no visible signs of grief. That isn't because Linda is a cold, heartless person; rather, she's unable to express emotions.
Sigourney Weaver does a brilliant job portraying the autistic mother with cleanliness mania, whom Alex refuses to leave until he can find someone to take out her garbage (which her daughter used to do).
Marc Evans directs this lowkey indie drama that's a bittersweet rendition of what it's like to live under the unstable dictation of autism.
9. Extremely Loud & Incredibly Close (2011)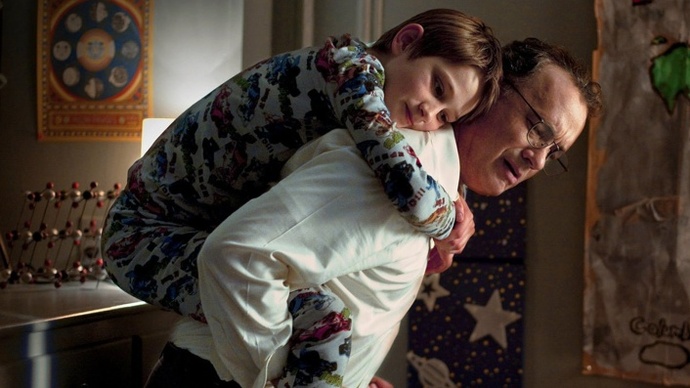 The death of a father is traumatic enough as it is. But when your brain doesn't know how to process it? That's even tougher.
Stephen Daldry's heartbreaking movie Extremely Loud & Incredibly Close stars Tom Hanks as a lovable dad who's caught in the September 11 attacks. He leaves behind his nine-year-old autistic son Oskar, who crumbles at the thought of living without his main support system.
Sure, Oskar's mom does the best she can (expertly played by Sandra Bullock), but it was always Oskar's dad who understood him the most.
Thomas Horn's raw portrayal of Oskar holds the somewhat pretentious film together. Oskar is painfully honest and self-destructive, but he has golden intentions—and is surprisingly relatable to all viewers.
8. Mary and Max (2009)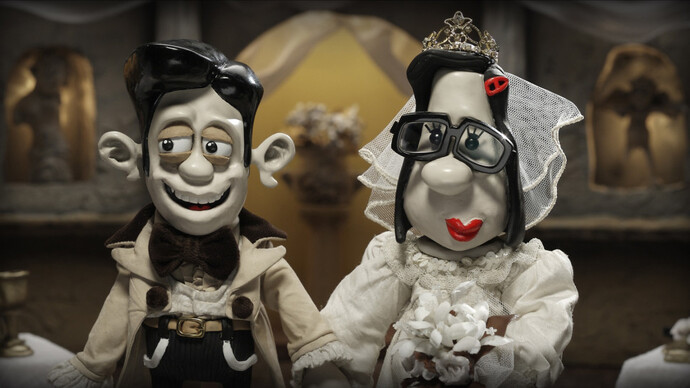 Critics absolutely loved Mary and Max, but it's definitely a niche taste. The Australian stop-motion animation is one for adults rather than kids, as it explores themes like depression, addiction, neglect, and suicide.
That's not exactly a recipe for laughs! But it's these timely subjects—and Adam Elliot's handling of them—that make this such an important film.
Mary begins the movie as an eight-year-old girl in the 1970s who's bullied at school and neglected by her alcoholic mother. Mary's only friend is her pen pal Max, an obese middle-aged man who's prone to panic attacks.
As we watch Mary grow up, she continues her correspondence with Max, who eventually admits he has Asperger's syndrome.
Despite its bleak themes and color palette that echo a drizzly noir, Mary and Max is an inspirational story at its core.
7. My Name Is Khan (2010)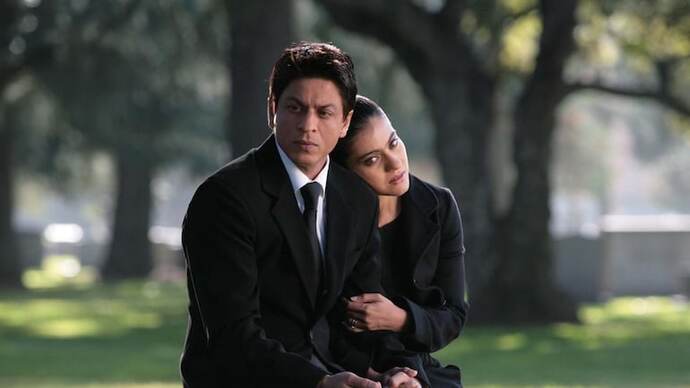 Branching out of mainstream Hollywood, we have My Name Is Khan, a Hindi-language social drama directed by Karan Johar. It received high praise, both domestically and overseas, not only for its representation of Islamophobia but autism as well.
Rizwan Khan is a middle-class Muslim with Asperger's, who moves out of Mumbai to live in San Francisco. The timing is pretty terrible for Khan, however, as the 9/11 attacks leave him facing an onslaught of prejudice.
Karan Johar does try a little too hard to make Khan into a superman, but at least he isn't an autistic genius stereotype. Johar was mostly known for his romance movies, so this genre deviation was risky. But it worked!
6. A Brilliant Young Mind (2014)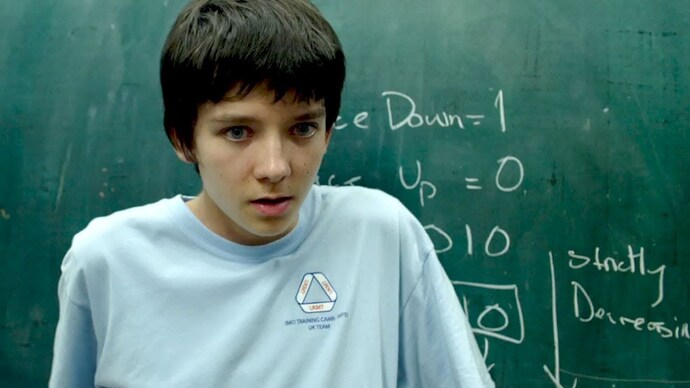 A Brilliant Young Mind (titled X Plus Y outside the US) is the story of, well, a brilliant young mind! It was inspired by the director's own documentary—Beautiful Young Minds—from seven years prior.
In this film, director Morgan Matthews explores the link between autism and mathematical ability. Asa Butterfield stars as Nathan, a teenage prodigy who's competing in the International Mathematical Olympiad.
With the help of his single mom (played by Sally Hawkins) and teacher (played by Rafe Spall), Nathan ventures out of his comfort zone and into Taiwan. His social anxiety nearly gets the better of him, but Nathan pulls through to the finals.
Unlike most kids his age, Nathan finds algebra much easier to understand than people, including himself. A Brilliant Young Mind is an elegant look at ambition, grief, and love.
5. What's Eating Gilbert Grape (1993)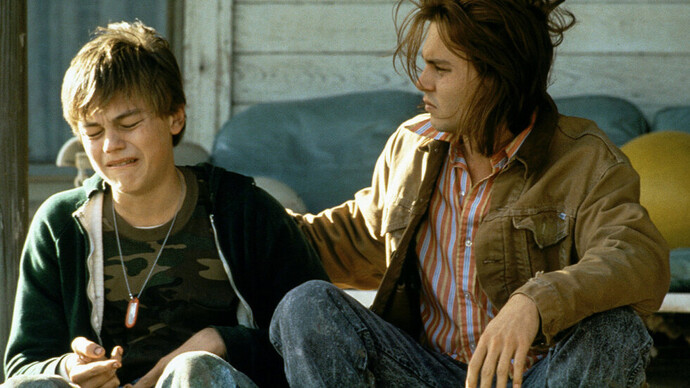 Arnie Grape is never explicitly diagnosed with ASD, but experts agree he falls somewhere on the spectrum. He's terrified of water, gets up to tons of mischief, and some viewers suspect he also has a splash of OCD.
Leonardo DiCaprio's depiction of a special needs character proved he was going to be more than a pretty face for Hollywood. At just 19, DiCaprio got an Oscar nomination for playing Arnie—the first in a string of Academy Award teases until he won one for The Revenant in 2015.
Although Arnie's character is the most memorable in Lasse Hallström's coming-of-age drama, he's not the main one. Johnny Depp co-stars as the titular Gilbert Grape, who's forced to care for his brother Arnie and their morbidly obese mother (who's the tragic laughing stock of the town).
4. Temple Grandin (2010)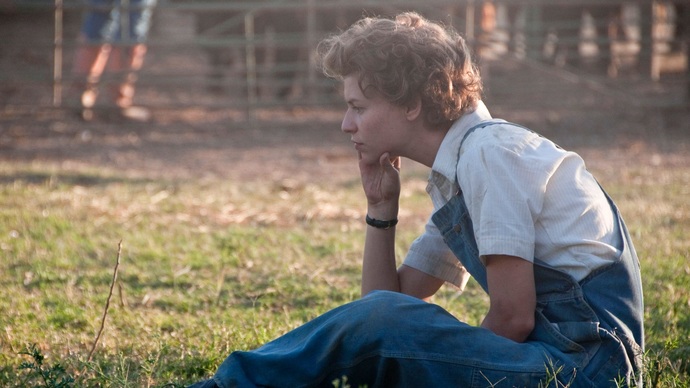 Some of the movies on this list got a bad rap for trying to turn their autistic characters into geniuses of some sort, but Temple Grandin truly was a genius! In fact, Time nominated her in 2010 as one of the most influential people in the world under the category "Heroes."
Although studying animals is her passion, she also goes out of her way to help people like herself. An autistic activist and author, Temple Grandin speaks out for both animal rights and neurodiverse acceptance.
Mick Jackson's biopic takes us through her life from a difficult childhood (back when autism was considered a type of schizophrenia) to her revolutionary career. Claire Danes holds the screen firmly, all while dodging most of the tropes that exist in this territory.
3. The Imitation Game (2014)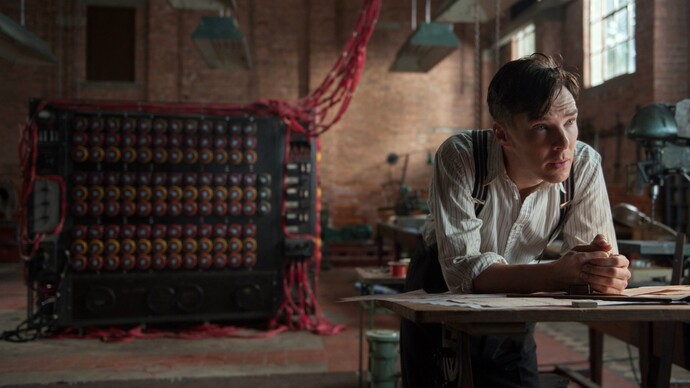 The Imitation Game never uses the word "autism," but that's because autism wasn't really known about in the mid-20th century. Morten Tyldum's biopic recounts the true story of Alan Turing, an iconic figure in scientific history who had a huge impact on WWII.
Inventor of the first computer blueprint, Turing saved thousands of lives by decrypting the Nazi's Enigma machine. Sadly, Turing took his own life at just 41 after he was arrested for homosexuality.
Benedict Cumberbatch immortalized the mathematical legend in this wartime drama, orbiting around the invention of his machine and his struggles with his sexuality. Turing was posthumously diagnosed with autism, crediting some of his genius to likely Asperger's syndrome.
Even if it wasn't said outright, Turing's hidden autism was hinted at in the movie with quotes like: "When people talk to each other, they never say what they mean, they say something else—and you're expected to just know what they mean. Only I never do."
2. The Reason I Jump (2020)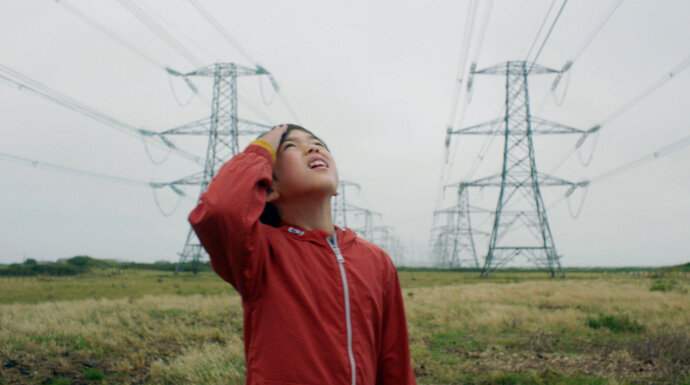 A poetic documentary based on the best-selling novel by Naoki Higashida, The Reason I Jump is a movie that taps into the richness and overwhelming nature of a sensory universe.
The book, which Higashida wrote when he was still a child, is like an inner map of his mind as he views the world through nonverbal autism. Jerry Rothwell captures the sensitivity of this profound biography with grace and understanding.
The Reason I Jump opened up a dialogue about autism through its non-speaking creator, immersing us in a life experienced differently but not less. Rothwell uses the language of cinema—rather than words—to paint a dreamy portrait that distills Higashida's spirit and experiences.
1. Rain Man (1988)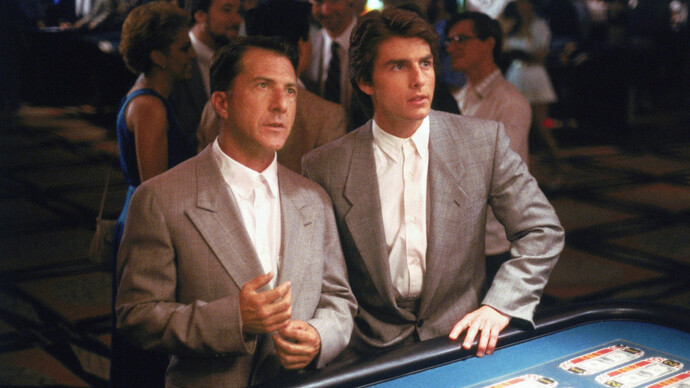 Before Rain Man, autism was rarely seen on the big screen. It took many years for the disorder to be properly researched and diagnosed, so it wasn't really a thing in cinema—and Rain Man was a first.
Barry Levinson's Oscar-winning road drama gave space to neurodiverse voices in Hollywood, and much of its success came on the back of Dustin Hoffman's performance as the autistic savant Raymond.
Tom Cruise stars as Raymond's estranged brother Charlie Babbitt, a scheming and materialistic car salesman. When Charlie discovers he has a brother—one that unlocks his inheritance—he selfishly ups Raymond from an institution.
At first, Charlie uses Raymond's superb recall and talent for blackjack for his own gain. But the high maintenance nature of Raymond's disability eventually brings Charlie's conscience to light.