If you're lucky enough to have a brother, you know that there are few bonds quite like that of true brotherhood. The relationship shared by two brothers is one of the most important building blocks in a nuclear family.
Unsurprisingly, Hollywood knows this. As a result, we've gotten so many great movies about brotherhood over the decades.
With centuries of great people, cultures, and tales to draw on, Hollywood has all but perfected the telling of stories that involve the heartfelt, complicated, but overall unique bond of brothers.
Here are the best movies about brothers and brotherhood, which explore how this bond can be tested, upheld, broken, or repaired.
13. Legend (2015)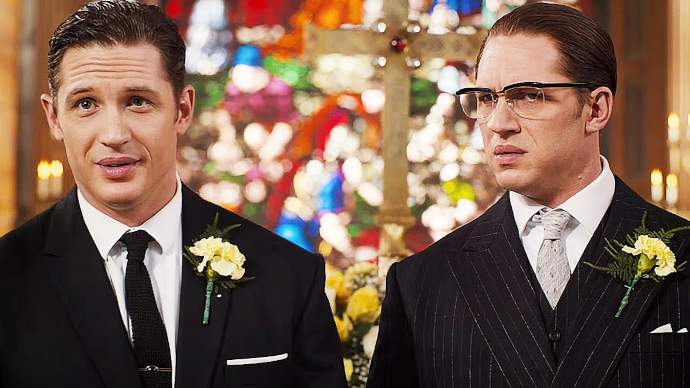 Written and directed by Brian Helgeland, the crime thriller Legend shows the bond of brotherhood molded through a life of crime.
Reggie Kray (played by Tom Hardy) and Ronnie Kray (also played by Tom Hardy) are twin gangsters in 1960s London.
When Ronnie is released from a psychiatric facility, the pair of criminals decide to muscle their way into the crime world by taking over a local nightclub.
Also starring David Thewlis, Taron Egerton, Emily Browning, and Paul Bettany, Legend is a solid gangster flick that happens to be based on real-life gangsters. (Yes, the Kray Twins were real!)
12. Four Brothers (2005)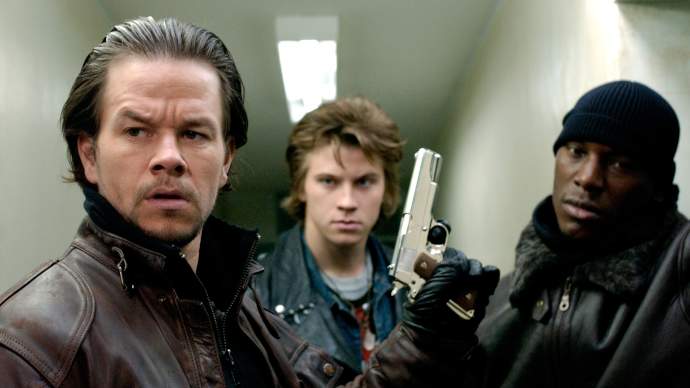 Directed by John Singleton, the acclaimed director behind the phenomenal hood film Boyz N the Hood, Four Brothers represents another foray of his into the world of urban crime.
When the elderly Evelyn Mercer (played by Fionnula Flanagan) is murdered in a Michigan convenience store, her four adopted sons return home to bury her. But they don't intend to stop there—they've also come to bury the one who killed her.
Starring Mark Wahlberg, Tyrese Gibson, André 3000, and Garrett Hedlund as the eponymous brothers, Four Brothers looks at their fraternal bond tested by grief and tragedy.
11. Lawless (2012)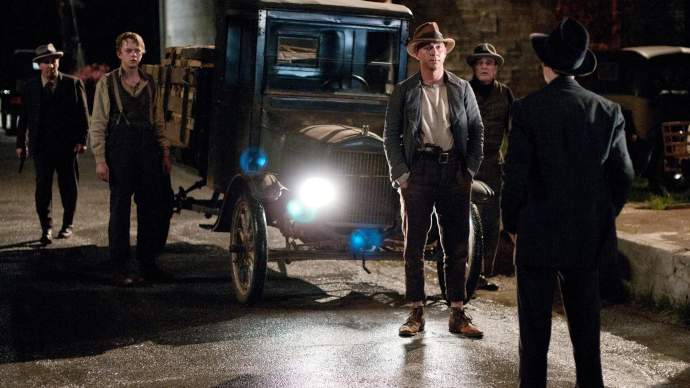 Another biographical true crime movie featuring Tom Hardy, Lawless takes place during the Prohibition era in Virginia.
It's 1931 and the Bondurant Boys—a trio of bootlegging criminals played by Tom Hardy, Jason Clarke, and Shia LaBeouf—are eager to take advantage of Prohibition by running their own illegal moonshine operation to make a quick buck.
But when a ruthless lawman (played by Guy Pearce) arrives to shut it all down, things take a turn for the violent.
Written by Australian singer-screenwriter Nick Cave and directed by John Hillcoat, this crime thriller is flawed but intriguing nonetheless.
10. Brothers (2009)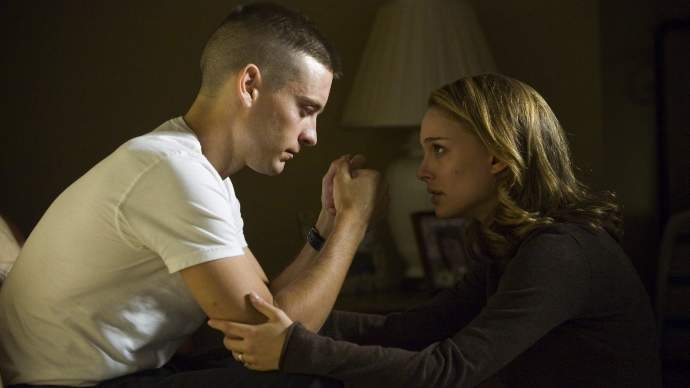 Directed by Jim Sheridan, Brothers is a remake of a Danish film from 2004, which itself was inspired by Homer's epic poem The Odyssey. In this one, the story centers on the Cahill family.
Captain Sam Cahill (played by Tobey Maguire) is on a military tour in Afghanistan when his helicopter is shot down. Presumed dead, his wife Grace (played by Natalie Portman) grieves for him.
Enter Sam's brother, Tommy Cahill (played by Jake Gyllenhaal), who's also grieving the loss of Sam. Connecting over their shared sense of grief, Grace and Tommy begin a passionate affair together.
But when it turns out that Sam isn't really dead and returns home, things become very complicated... and very volatile. As you might tell, Brothers doesn't hold back when it comes to testing their brotherly bond.
9. Good Time (2017)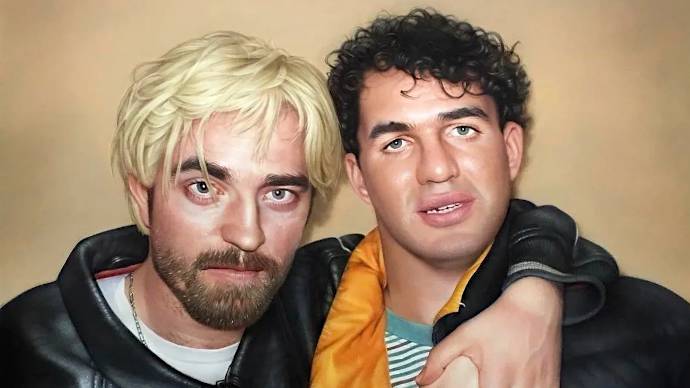 Now for one of the sadder films on our list: Good Time by the Safdie brothers (who rose to fame with Uncut Gems in 2019).
Good Time is about two brothers: Nick (played by Benny Safdie) and Connie (played by Robert Pattinson). Nick is developmentally challenged, meaning that Connie essentially has to act as his legal guardian.
Unfortunately for Nick, Connie is wildly irresponsible. He drags Nick into a bank robbery attempt that goes awry, causing Nick to be arrested and sent to prison on Rikers Island. Now Connie needs to somehow get his brother out while avoiding his own arrest.
Robert Pattinson and Benny Safdie put in stellar performances as they're forced to reckon with the situation they're thrown into.
8. Saving Private Ryan (1998)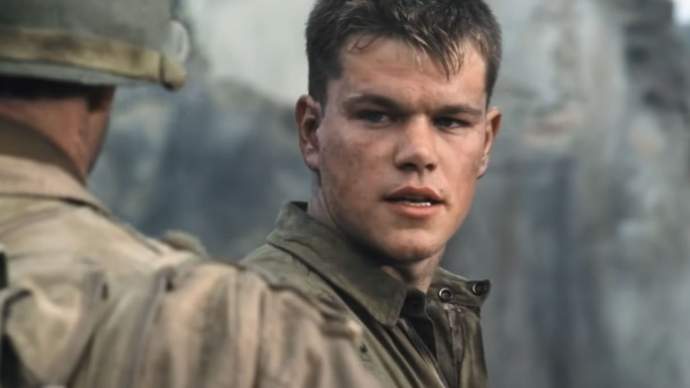 Directed by Steven Spielberg, Saving Private Ryan is one of the best war movies of all time, standing out for its theme of brotherhood.
Set in 1944 France, our story follows Captain John Miller (portrayed by Tom Hanks) as he leads a band of men to find Private Ryan, an American soldier whose three other brothers have all been killed in action.
Though no blood relatives are ever seen on-screen together, this is one hundred percent a tale about brotherhood.
7. Adaptation (2002)
Charlie Kaufman is one of the most unique screenwriters working in Hollywood today, known for films that are cerebral, bizarre, and occasionally inscrutable.
However, with Adaptation (2002), the creator becomes his own subject: Charlie Kaufman writes a story about Charlie Kaufman's own writing process. Not only this, but Charlie also introduces the world to his twin brother, Donald Kaufman. (Both played by Nicolas Cage.)
Donald has just gotten into screenwriting and soon finds that he's quite good at it—much to the ire of his brother Charlie, who's struggling to write his avant-garde work-in-progress.
Donald helps Charlie add substance to his script, forming a newfound bond for the duo, who discover a world of crime in the process.
Of course, Donald Kaufman doesn't really exist, providing this meta movie another layer of humor and self-reflectiveness. Directed by Spike Jonze, Adaptation is truly unique.
6. American History X (1998)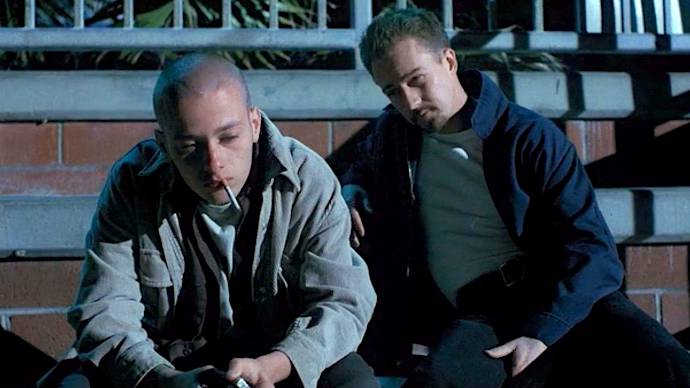 One of the most important films about the circular nature of violence, American History X finds its story in the bond shared by two brothers.
Derek Vinyard (played by Edward Norton) returns home from prison after committing a terrible crime years earlier.
He's horrified to find that his brother Danny (played by Edward Furlong) is going down the exact same path he did: racial hatred inflamed by neo-Nazi ideology. Over the next 24 hours, Derek tries to lead him towards a better way of life.
Directed by Tony Kaye, American History X is a stunning portrayal of the didactic responsibility that big brothers must take up, featuring an Oscar-nominated performance from Edward Norton.
5. Raging Bull (1980)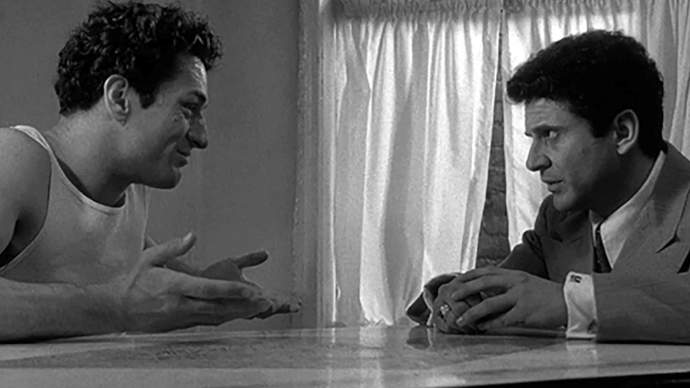 Martin Scorsese's Raging Bull is one of his best films, which is saying a lot when it comes to this director whose movies have garnered dozens of Academy Award, Golden Globe Award, and BAFTA Award wins.
In this heartbreaking depiction of a brotherly bond torn apart by aggression, we center on Jake LaMotta (played by Robert De Niro), a professional boxer who's noted for his ferocity and tenacity.
He's trained by his brother Joey LaMotta (played by Joe Pesci), who turns him into one of the best boxers in the world. But as Jake's jealousy and insecurities render him into the titular raging bull, his transformation threatens to pull the two brothers apart.
Starring Robert De Niro and Joe Pesci in his breakthrough performance, Raging Bull is widely regarded as one of the best films ever made.
4. The Fighter (2010)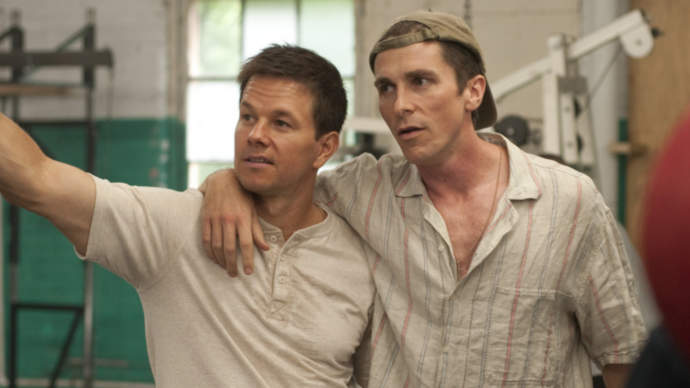 From one boxing movie to another, The Fighter may not be a better overall film than Raging Bull, but we think it's a stronger movie about brotherly relationships, giving it a higher spot on our list.
Micky Ward (played by Mark Wahlberg) is vying for the welterweight boxing title, but his half-brother Dicky Eklund (played by Christian Bale) is a drug-addled, scheming con artist.
The Fighter follows Micky's attempts to reach boxing greatness and all the strain that Dicky's drug abuse puts on their relationship.
Directed by David O. Russell and starring Christian Bale, Mark Wahlberg, and Amy Adams, The Fighter is a tour-de-force movie that's chock-full of fantastic performances.
3. Rain Man (1988)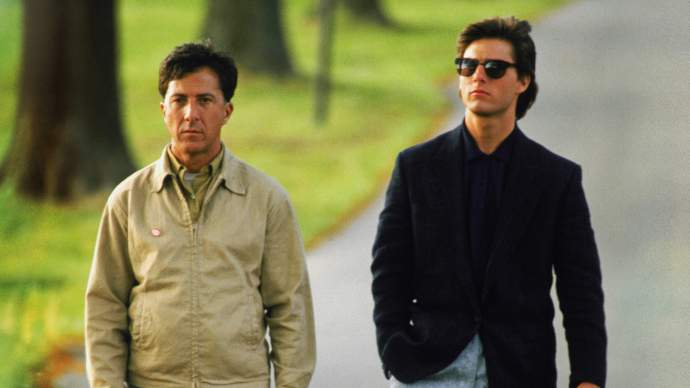 Here we have one of the most touching stories about brotherhood: Rain Man, which is very loosely based on a true story.
When Charlie Babbitt (played by Tom Cruise) discovers that his father has died and left his large inheritance to a man named Raymond (played by Dustin Hoffman), he's bewildered to find that he has a brother.
Further complicating the situation is the fact that Raymond is an autistic savant. He's capable of doing cerebral tasks that Charlie can only dream of doing, but he can't get by on his own. Charlie uses all of this to try to score some of that inheritance money for himself.
Directed by Barry Levinson, Rain Man is a classic drama that won the Academy Award for Best Actor in a Leading Role for Dustin Hoffman.
2. The Blues Brothers (1980)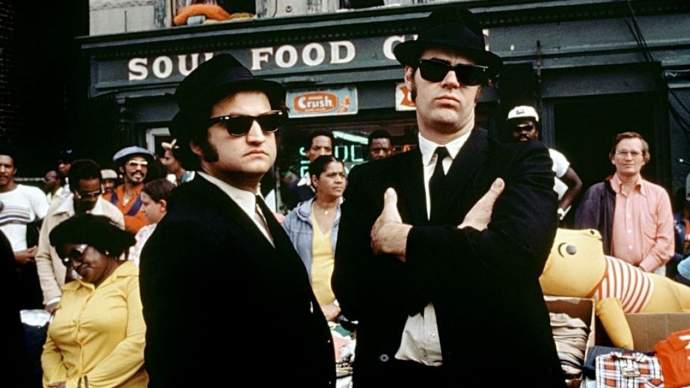 Directed by John Landis, The Blues Brothers isn't just a superlative comedy, but one of our favorite films featuring brother protagonists.
The plot—if you can even call it that—follows Jake and Elwood Blues (played by John Belushi and Dan Aykroyd, respectively) after Jake has just been released from prison.
They set out on a mission from God to raise funds needed to save the orphanage that helped raise them as children.
With career-defining performances from Belushi and Aykroyd, plus cameos from blues and soul legends like James Brown, Ray Charles, Aretha Franklin, Cab Calloway, and John Lee Hooker, The Blue Brothers is a must-watch feel-good movie for the ages.
1. Warrior (2011)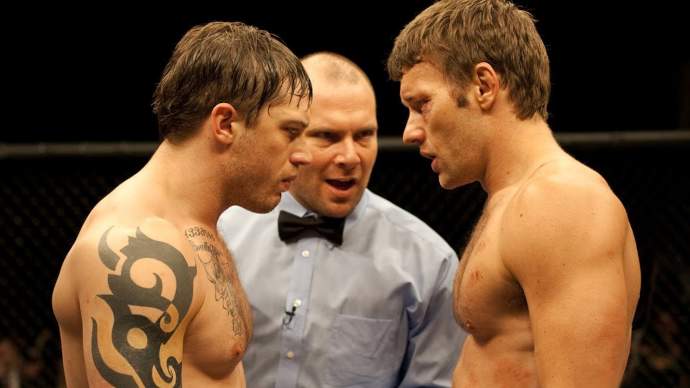 One of the most heartbreaking depictions of a brotherly relationship come in Gavin O'Connor's Warrior, about two estranged brothers who both aim to compete in an upcoming mixed martial arts tournament to secure the large cash prize.
Their motives are different, but their desires will bring them face-to-face for the first time in years and force them to confront all of the dark secrets and traumas of their shared history.
Starring Tom Hardy, Joel Edgerton, Nick Nolte, and Jennifer Morrison, The Warrior is our pick for the best film that portrays a fraternal bond marred by difficulty and betrayal.