Nobody likes a cheat, but there are few story tropes more dramatic and captivating than a tale about a love affair.
Unsurprisingly, many films have explored the human capacity to fall victim to our impulses, to be swept up by emotion and carnal desires, to suffer through the eventual fallout that occurs when the forbidden is uncovered and our transgressions revealed.
Here are our picks for the best movies about cheating, love affairs, infidelity, and how these things affect characters of all kinds.
10. Brothers (2009)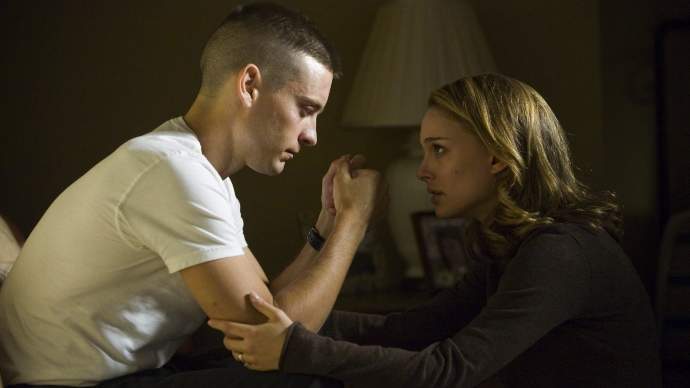 A lot of movies that involve infidelity are sad and even heartbreaking, but Brothers is certainly one of the saddest and most devastating movies we're going to be featuring on this list.
The story follows Captain Sam Cahill (Tobey Maguire), who's deployed on a military tour in Afghanistan when his helicopter is shot down. Presumed dead, his wife Grace (Natalie Portman) grieves for him.
That's when Sam's brother, Tommy Cahill (Jake Gyllenhaal), enters the picture to help console Grace. Connecting over their shared sense of grief, Grace and Tommy begin a passionate affair.
But when it turns out that Sam isn't actually dead, things become very complicated... and volatile.
Directed by Jim Sheridan, Brothers centers on a justified affair that still leads to dire consequences for everyone involved, making it one of the more realistic cinematic stories about love affairs.
9. Little Children (2006)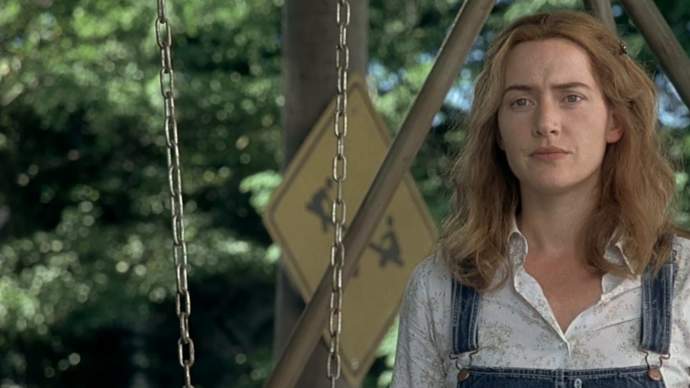 Before director Todd Field was being celebrated for his Oscar nominated Tár (2022), he directed Little Children, one of the most underappreciated films of the 2000s.
The story follows two people, Sarah (Kate Winslet) and Brad (Patrick Wilson), who are both in unhappy marriages and end up falling into each other's arms and indulging in a passionate affair.
It's meant to be a brief distraction from reality, and nothing lasts forever—something that both Brad and Sarah are keenly aware of.
Little Children is a film that looks at the inherent flaws we all possess and juxtaposes our desires for expedient change up against our longing for fulfilling stasis.
8. Fatal Attraction (1987)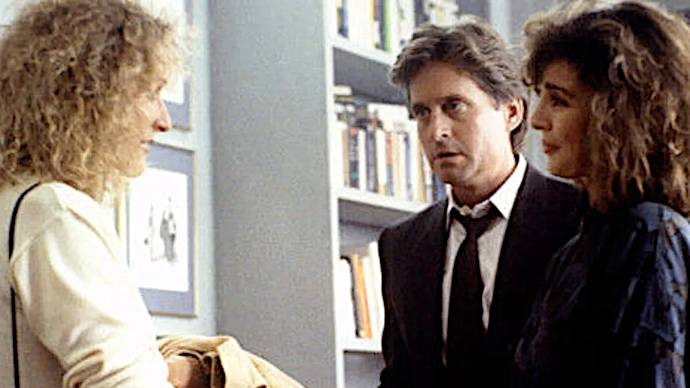 Directed by Adrian Lyne, who may just be the unsung king of steamy movies involving extramarital affairs, Fatal Attraction is one of the most iconic movies about cheating and a defining one for his career.
The story follows Dan Gallagher (Michael Douglas), a lawyer who begins an affair with his co-worker (Glenn Close). However, when she becomes obsessed with him, it threatens to ruin his entire life.
If you haven't seen Fatal Attraction and you're looking for a movie about infidelity, drop what you're doing and see this one. It's a classic!
7. Bound (1996)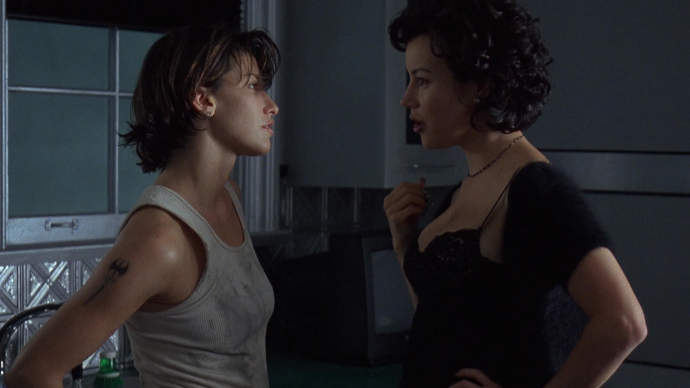 Directed by the Wachowski sisters before they made it big with The Matrix (1999), Bound tells the story of a dangerous love affair that has everything going against it.
When two career criminals fall in love, they don't consider it a problem that one of them is in a relationship with their crime boss. In fact, these two women decide that they can use that to their advantage.
Corky (Gina Gershon) and Violet (Jennifer Tilly) believe they can kill two birds with one stone: frame Violet's partner for a robbery they committed and get away with a large amount of cash.
However, with two cheaters involved, things are never easy. Bound is a crime caper with an added layer of betrayal that makes it far more thrilling than you'd expect it to be.
6. Fish Tank (2009)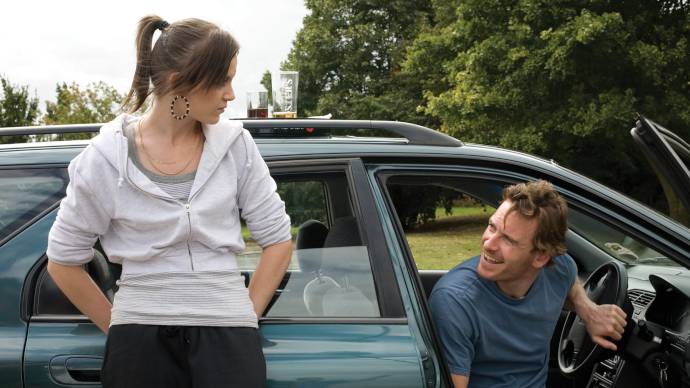 A modern interpretation of the British kitchen sink drama, Fish Tank is massively resonant with audiences of today.
When Mia's mother (Kierston Wareing) invites a charismatic and attractive man (Michael Fassbender) into their home, it appears as though he's going to stay for a while.
However, it also appears as though he has eyes for everything that moves—including the underage Mia (Katie Jarvis).
An uncomfortable film, Fish Tank is a realistic look at cheating that shows how the consequences often end up hurting the wrong people, intertwined with the reality of living on the brink of poverty.
5. Eyes Wide Shut (1999)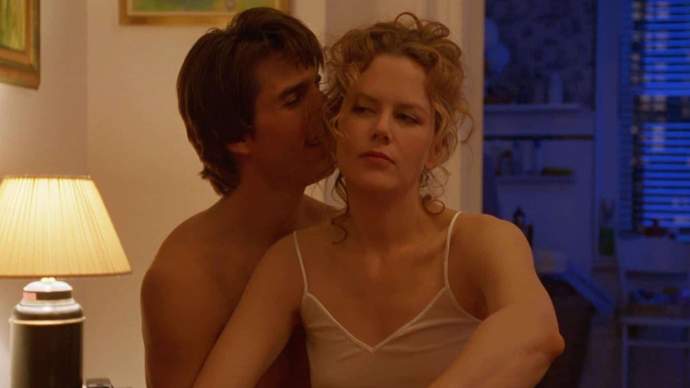 Often regarded as Stanley Kubrick's most contentious film—with many arguing if it's even any good or not—Eyes Wide Shut paints a frightful depiction of a married couple in crisis.
When a woman (Nicole Kidman) confesses to her husband (Tom Cruise) that she wants to have an affair with a nameless stranger she saw once, it sends his fear and insecurity into overdrive.
Thus begins his own descent down a path of attempted infidelity, one much darker than he could've ever initially thought.
Eyes Wide Shut looks at the destructive potential an affair can have on a person, as well as the most depraved actions one might be inclined to take in order to get even.
4. Indecent Proposal (1993)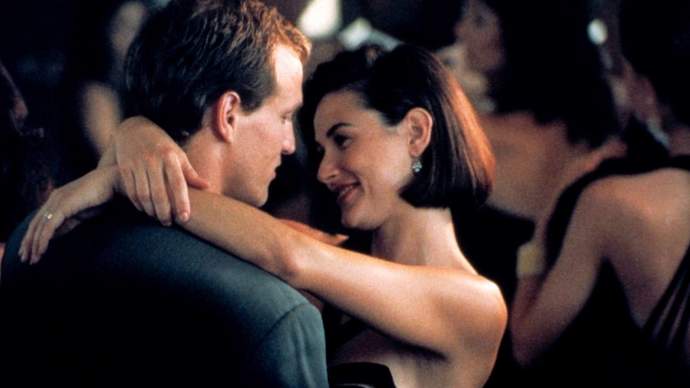 Starring Robert Redford in a classic performance, Indecent Proposal starts off with a dangerous question that perhaps more than a few couples have toyed with.
David (Woody Harrelson) and Diana Murphy (Demi Moore) are desperately in love with each other, but they're also desperately in need of money. So, when someone offers David one million dollars to spend the night with Diana, he actually has to think about it.
The financially unstable couple eventually decide to take him up on the bargain, but the aftermath threatens to ruin their relationship as pride, jealousy, and envy all force their way in.
3. The Bridges of Madison County (1995)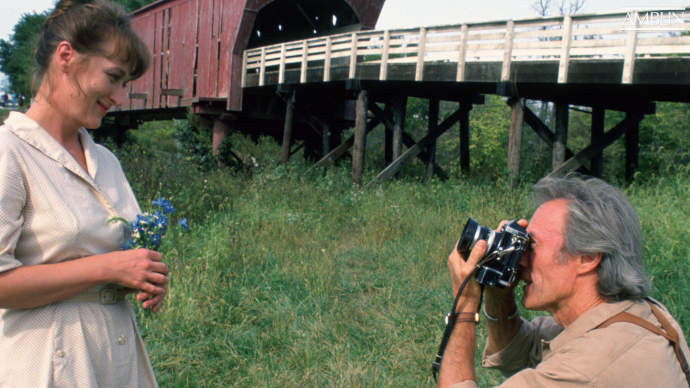 Directed by Clint Eastwood, The Bridges of Madison County is a poignant film about two people who find each other in a moment of change.
Francesca (Meryl Streep) feels as though she's going through the motions in her day-to-day married life. But when Robert (Clint Eastwood) arrives in town, they strike up a passionate love affair that changes both of them forever.
Meryl Streep's performance is a tour de force, and her pairing with Clint Eastwood comes off like real long-lost lovers on a quest to create something meaningful out of their lives.
2. An Affair to Remember (1957)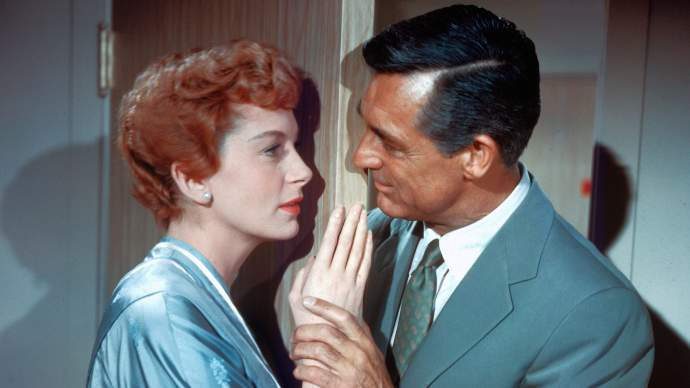 An Affair to Remember, the absolute oldest movie on our list, is still one of the greatest movies about cheating ever made. Starring Cary Grant, it even manages to make cheating look classy.
The narrative follows Nickie (Cary Grant) and Terry (Deborah Kerr), who both recently married their significant others. But when they meet on a cruise ship, their undeniable chemistry can't be ignored.
After a passionate love affair, they decide to meet again in six months' time at the top of the Empire State Building.
Directed by Leo McCarey, An Affair to Remember has been ranked as the fifth most romantic movie of all time by the American Film Institute, so that's definitely got to say something.
1. Brokeback Mountain (2005)
There are few films sadder than Brokeback Mountain. It's the story of two men whose lives are shaped by the love they have for each other, as well as the affair they maintain in order to keep that love alive.
Set in Wyoming and Texas, we follow the torrid romance of Jack (Jake Gyllenhaal) and Ennis (Heath Ledger), two cowboys who fall in love while herding sheep together one summer.
Over the next twenty years, we watch as both their family and personal lives are completely altered by their enduring affair. And given the culture of their time, Ennis knows that there's no hope for their love affair to ever become a legitimate relationship.
Directed by Ang Lee and with superb performances from Heath Ledger and Jake Gyllenhaal, Brokeback Mountain is a mesmerizing film that deals with the reality of love affairs like no other film does.