Sometimes, it's nice to escape to the opulence of 18th century life. Stunning wardrobes, idyllic countrysides, war and romance—worlds away from our current lifestyle of technology and advertisements.
Of course, that's not to say life back in the day was any better or easier. It's just fun to indulge in a little sugar-coated movie drama!
From Jane Austen movie adaptations to films about medieval royalty, here are some of the best period piece and costume drama movies that take place between the 16th and 18th centuries.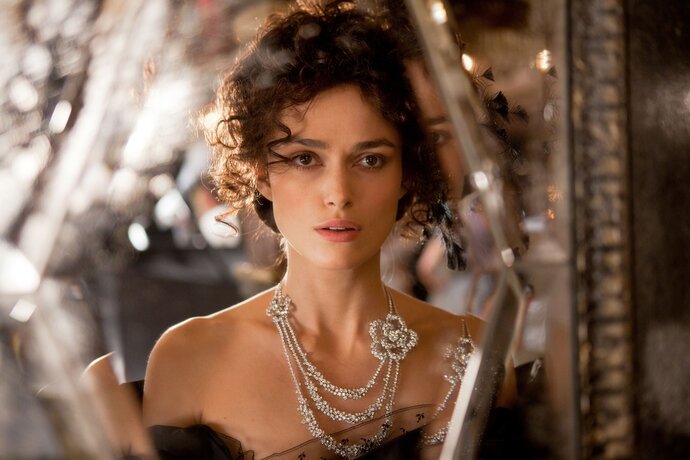 Keira Knightley has appeared in her fair share of historical and period dramas, from 2007's Atonement to 2011's A Dangerous Method. A couple are even on this list, starting with the adaptation of Leo Tolstoy's Anna Karenina, also directed by Joe Wright.
Presented as a hybrid of stage theater and cinema, the Russian tragedy is a dazzling aesthetic achievement with an all-star cast, including Jude Law, Alicia Vikander, Matthew Macfadyen, and Aaron Taylor-Johnson.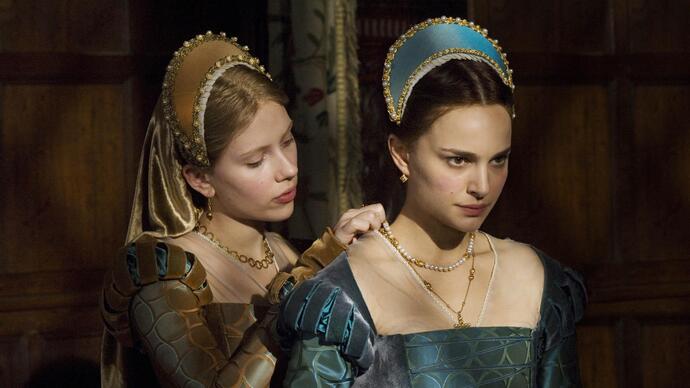 Loosely based on the life of 16th century aristocrat Mary Boleyn, The Other Boleyn Girl tells the lesser-known story of Anne Boleyn's sister.
Directed by Justin Chadwick, this romance drama is a sobering account of Anne as a usurper, in which Chadwick proposes that it was actually Mary who was intended to be Queen.
Natalie Portman and Scarlett Johansson give great performances as the feuding siblings, which—alongside the gorgeous wardrobe and set design—make up for some slightly clunky pacing.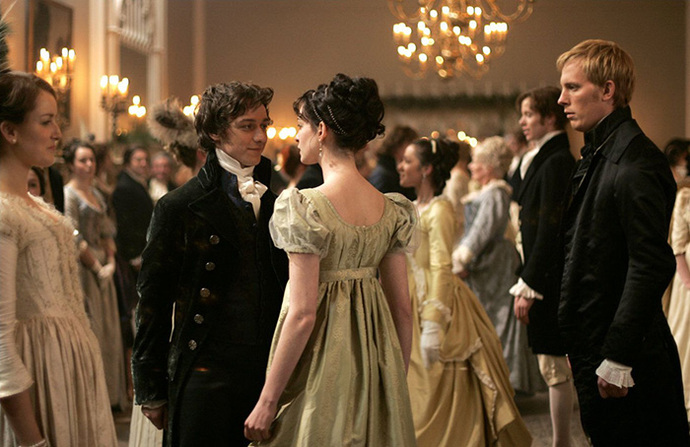 Jane Austen is the name behind many of the internationally beloved movies on this list. The famous English novelist wrote countless classics towards the end of the 18th century, but what about the author herself?
Julian Jarrold's heritage biopic stars Anne Hathaway as the feisty young bachelorette, who—despite the romance of her novels—lacked any real interest in her suitors. That is, until the brawling bad-boy lawyer Thomas Lefroy (played by James McAvoy) comes along...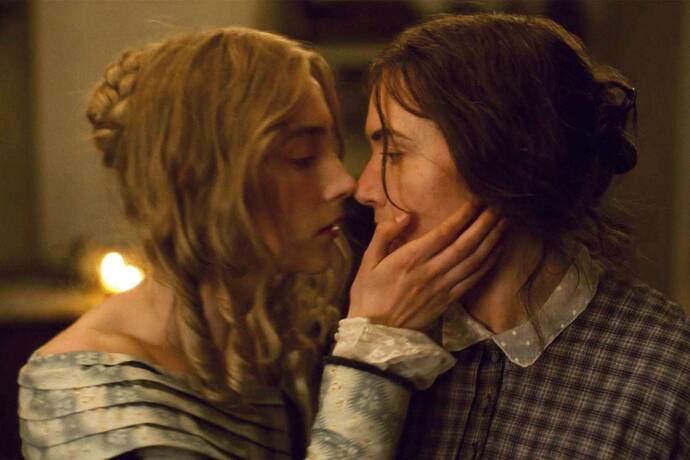 The slow silence of a world without cars, phones, and corporations is echoed in the stillness of Francis Lee's Ammonite.
Set in the quiet coastal town of Dorset during the 1840s, fossil collector Mary Anning (played by Kate Winslet) reluctantly cares for a rich geologist's wife (played by Saoirse Ronan) when he finds her bedridden.
Inspired by the speculative romance between the two real women, who are known for their findings of Jurassic marine fossils, Ammonite is a touching and transcendent love story.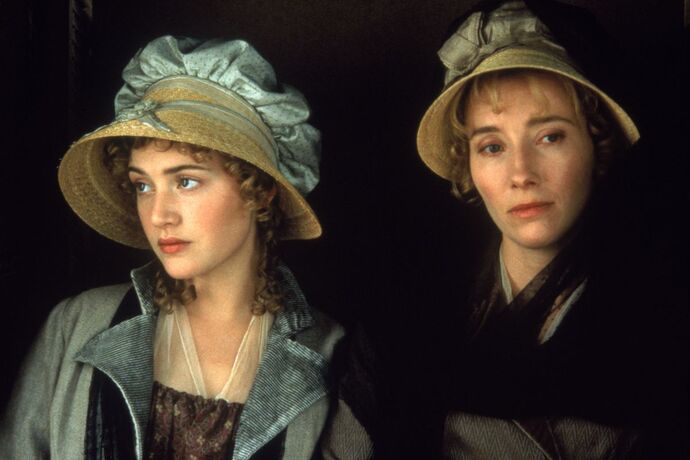 Ang Lee elegantly translates Jane Austen's classic 1811 novel onto the screen in Sense and Sensibility. When the wealthy Dashwood sisters are suddenly destitute, they turn to their respective suitors to haul them out.
Star and screenwriter Emma Thompson spent five years drafting script revisions as a great lover of Austen's work, which marked the beginning of a 1990s Austen resurgence in cinema. Kate Winslet, Hugh Grant, and Alan Rickman also star in this all-British ensemble of high-caliber actors.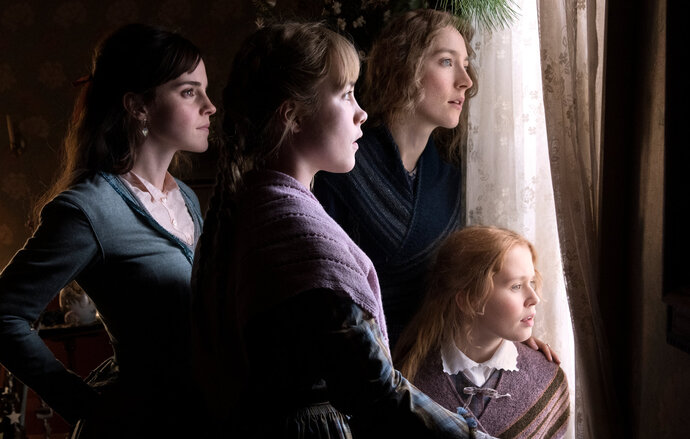 There have been multiple film adaptations of the infamous 1868 coming-of-age novel by Louisa May Alcott, starting with George Cukor's pre-Code drama in 1933, then Gillian Armstrong's 1994 remake, and now Greta Gerwig's Oscar-winning 2019 version.
Saoirse Ronan, Emma Watson, Florence Pugh, Eliza Scanlen, and Laura Dern make up the tight-knit March family in Massachusetts, the daughters of whom are completely different yet forever bound in love. Prepare to laugh, cry, and feel welcomed as part of the family.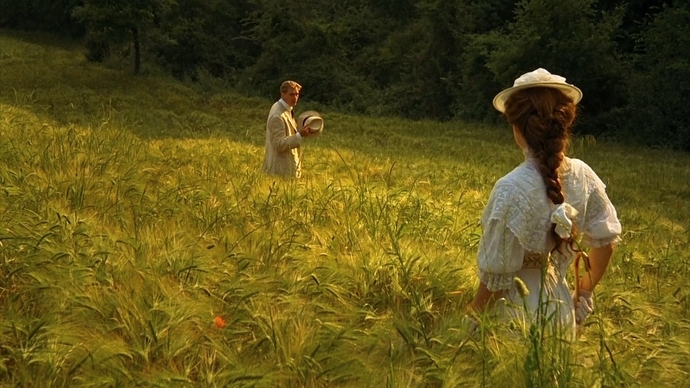 E. M. Forster's classic 1908 novel is imbued with pastoral charm in James Ivory's critically-acclaimed box office hit.
Helena Bonham Carter stars as the young Lucy Honeychurch, who falls in love with the philosophical George (played by Julian Sands) in Florence despite a fiancée waiting for her back home.
A Room With a View won three Oscars for Best Adapted Screenplay, Best Art Direction, and Best Costume Design—as it deserved!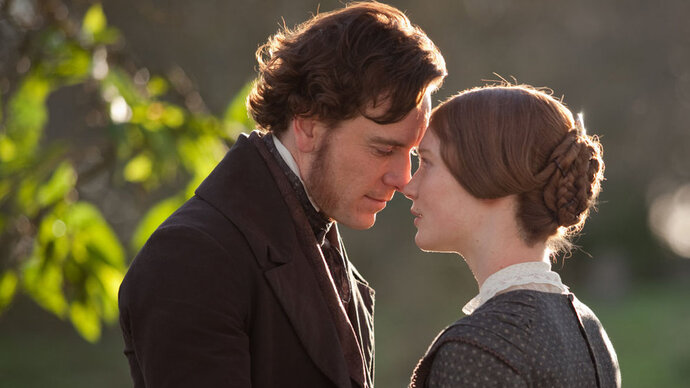 There have been numerous Jane Eyre adaptations, both in cinema and television, which shouldn't be a surprise given that it was Charlotte Brontë's most famous novel! We can think of at least ten, but our favorite adaptation is Cary Joji Fukunaga's 2011 movie.
Michael Fassbender plays Edward Rochester—your usual brooding Byronic heartthrob—alongside Mia Wasikowska as the troubled governess Jane. Despite its dreamy cinematography, there's something dark lingering beneath the surface of this pretty romance drama.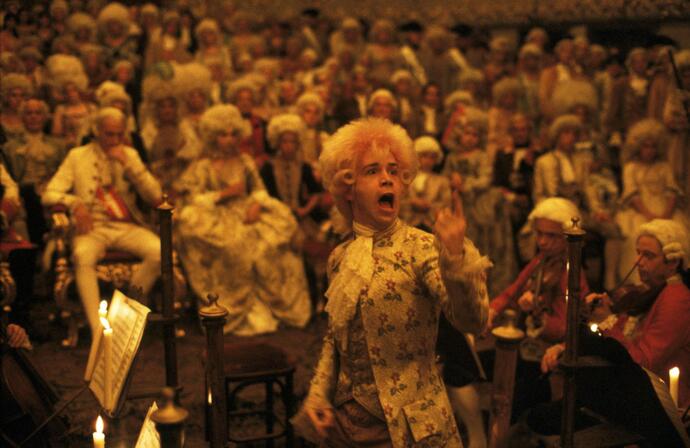 Wolfgang Amadeus Mozart and Antonio Salieri had a history of bickering as two competing composers from different European countries.
Director Miloš Forman investigates their famous rivalry with a healthy sprinkling of fictionalization, posing the question of what would happen if Salieri confessed to killing Mozart.
Adapted from Peter Shaffer's 1979 stage play, Amadeus won eight(!) Academy Awards—a genius movie of grandeur and style.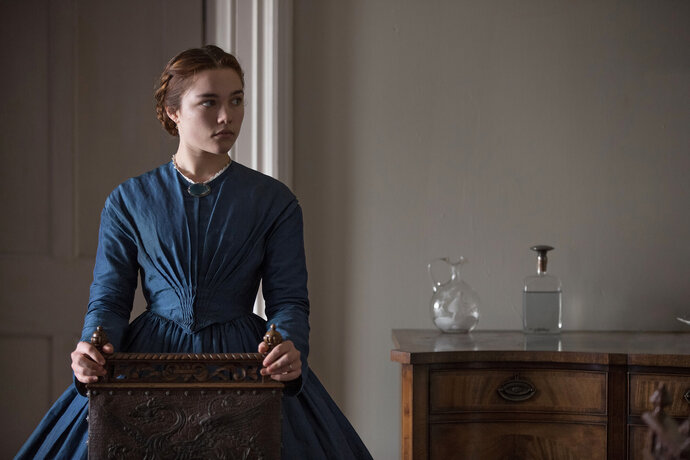 Florence Pugh made her grand entrance to the Hollywood limelight with her 2016 breakout role as Lady Macbeth. No—not that Lady Macbeth.
There are no Shakespearean witches or floating daggers in this one. Instead, William Oldroyd's chilling slow-burner is based on the 1865 Russian novella Lady Macbeth of the Mtsensk District by Nikolai Leskov.
On the surface, Lady Macbeth doesn't look like much more than a woman sat bored around an empty room... but this taut and cleanly directed drama is riddled with tension and emotion.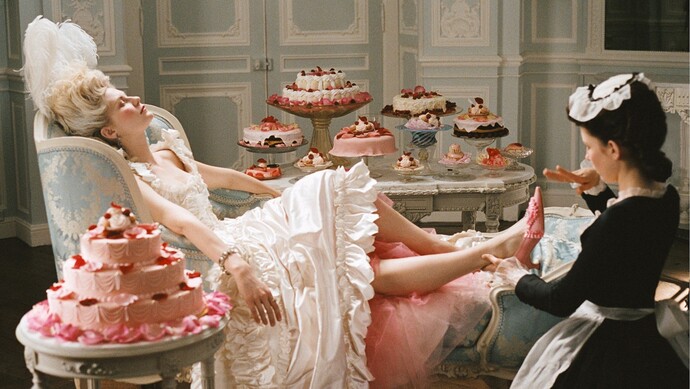 You can watch this film for the aesthetics alone! Dreamy pinks and Baroque architecture make Marie Antoinette feel like it's coated in sugar.
As the famous last Queen of France before the French Revolution, Antoinette indulged in all things silk and expensive. That's perfect material for a Sofia Coppola movie!
Get swept away by the feminine antics of Kirsten Dunst's archduchess, who marries the Dauphin of France at 14 but struggles to produce an heir.
4. Emma (2020)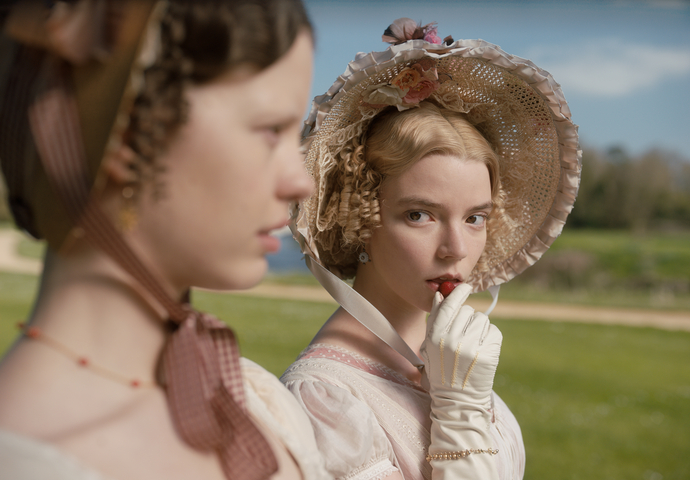 The "female gaze" has been popularized in recent years, which Eleanor Catton sublimely presents in her adaptation of Jane Austen's Emma.
As an Austen story, Emma is filled with all things romantic and artsy, but also has a nice dusting of comedy. Pastel color palettes, charming characters, and a playful tone make Emma a timeless, joyful watch.
It's all brought to life by Anya Taylor-Joy, Johnny Flynn, Josh O'Connor, Callum Turner, Mia Goth, Miranda Hart, and Bill Nighy.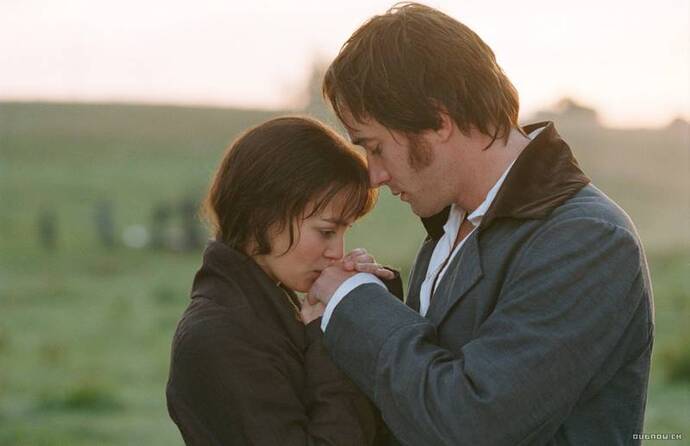 We hope you like Jane Austen because she's here again! Pride & Prejudice is Austen's most well-known and beloved novel.
It follows the dynamic, not-like-the-other-girls protagonist Elizabeth Bennet who, to her own dismay, falls for the miserable-but-rich gentleman Mr. Darcy.
Keira Knightly and Matthew Macfadyen star as the aloof couple, guided by Joe Wright's skilled direction as master of period drama movies.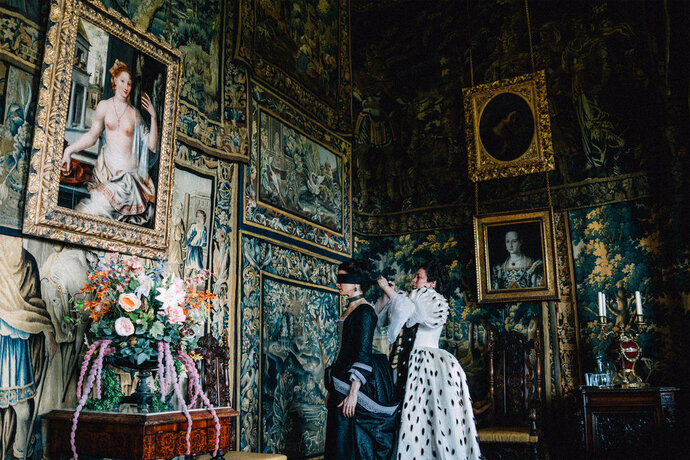 Here's the thing with Yorgos Lanthimos: either you love his movies or you're completely weirded out by them. His wacky, wonderful world is as gorgeous as it is disturbing, unafraid to break the rules of Hollywood.
Emma Stone, Rachel Weisz, and the great Olivia Coleman (who won an Oscar for her performance) star as the royal lesbian trio in 18th century Britain. A fictionalization of Queen Anne, The Favourite is a one-of-a-kind dark comedy we can't get enough of!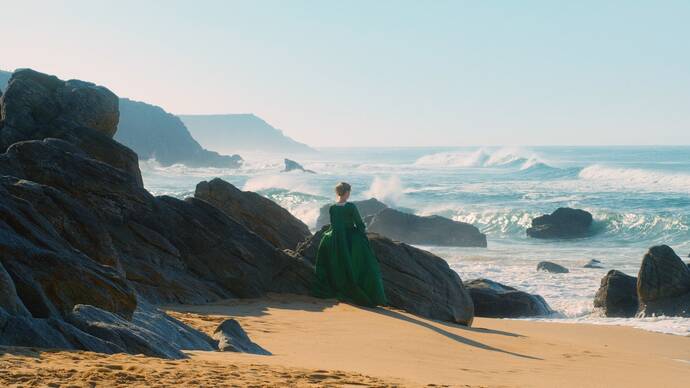 Winner of the Cannes' Queer Palm Award and heralded by critics, Portrait of a Lady on Fire is a true masterpiece of cinema. In this passionate and personal study of two women in 18th century France, Céline Sciamma shows us what it means to love in secret.
The film follows a painter (played by Noémie Merlant) commissioned to produce the portrait of reluctant bride-to-be Héloïse (played by Adèle Haenel). And indeed, the movie's title is fitting as the film itself has the beauty and intricacies of a painting!