Ah, the sea. It might not be all suntans and cocktails, especially when you're in the British Isles, but there's something uniquely charming about UK beaches and its coastlines.
From quaint islands to traditional fishing villages, here are the best British movies set on the beach or coast that offer a slice of the classic British seaside holiday.
8. Brighton Rock (1948)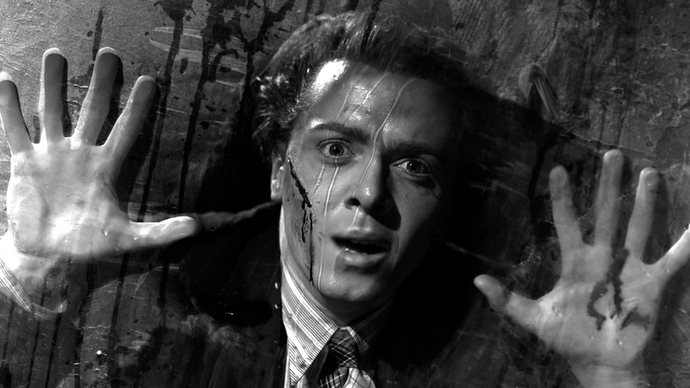 Brighton is one of the best seaside resorts in Britain, offering a bustling city center that's right beside the refreshing sea air. Granted, Brighton Rock isn't exactly a sea breeze to watch, but it's still a great movie based on Graham Greene's 1938 novel.
John Boulting's gangster flick is a classic example of film noir, with shadowy characters moving around shadowed settings. A baby-faced Richard Attenborough stars as the Brighton-based gangster Pinkie Brown, who murders a rival gang and becomes enveloped by guilt.
7. The Guernsey Literary and Potato Peel Pie Society (2018)
Also called Guernsey for those who hate mouthfuls, this movie is a quintessential British charmer. Directed by Mike Newell, the romance drama is bursting with cute cottages and sandy beaches just off the coast of Normandy. It's just a shame about the World War going on.
Set in the 1940s, a London-based author visits the island after exchanging letters with one of its residents. Based on Mary Ann Shaffer and Annie Barrows' 2008 novel and starring Lily James and Michiel Huisman, Guernsey is perfect for any history lover.
6. What We Did on Our Holiday (2014)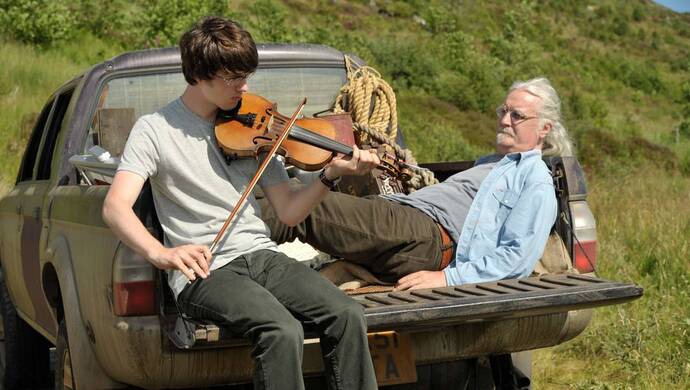 If you're wondering what a British family vacation looks like, look no further than What We Did on Our Holiday. Andy Hamilton and Guy Jenkin's comedy is a funny, honest, and heartwarming look into everyday British life, inspired by the BBC sitcom Outnumbered.
David Tennant, Rosamund Pike, and Billy Connolly star as a family visiting the picturesque Scottish Highlands. Despite trying to leave their domestic troubles at home, the kids aren't exactly good at keeping secrets.
A sprinkling of dark themes gives What We Did On Our Holiday some depth, but it's otherwise an easy and witty watch.
5. On Chesil Beach (2017)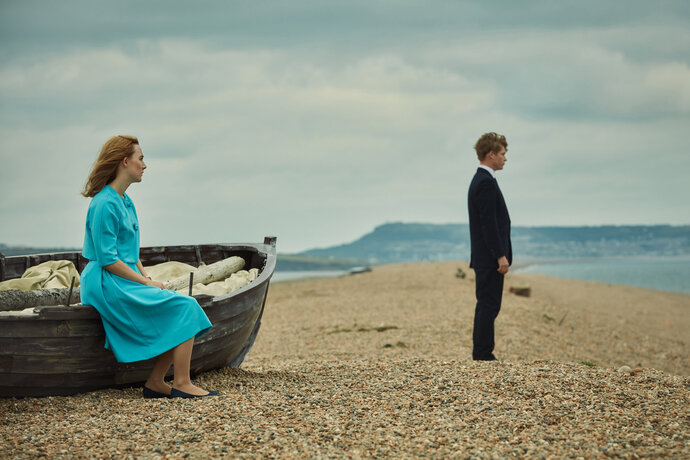 Saoirse Ronan and Billy Howle are two virgins who make a botch job of their first time together. Set in the Swinging 60s, Florence and Edward are supposed to be enjoying their seaside honeymoon but are anxious about their inevitable consummation.
Step onto the scenic coast of Dorset, where Dominic Cooke offers his quaint directorial debut. The delightful drama was adapted by Ian McEwan from his own novel, which was nominated for a Booker Prize.
4. Ammonite (2020)
Saoirse Ronan once again takes a dip into the chilly seas of Dorset, this time during the 1840s. Inspired by the speculated romance between real-life paleontologists Mary Anning and Charlotte Murchison, Ammonite takes place on the vintage coast of Lyme Regis.
When a wealthy geologist visits Mary's little village store, she ends up tending to his sick wife who's depressed and frozen to the bone. Francis Lee's romance drama is as passionate as it is stunning, telling a tender story of secret love.
3. About Time (2013)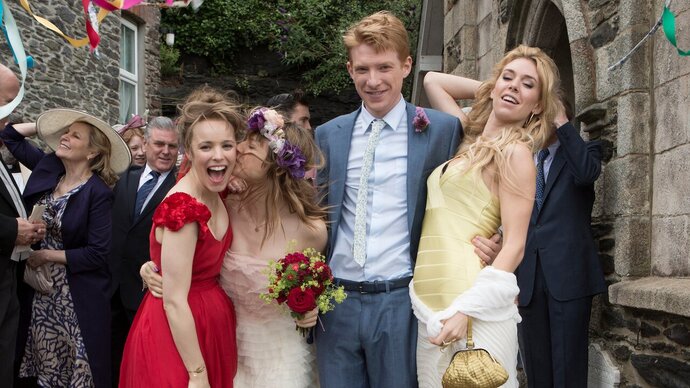 About Time could easily have been a standard romantic comedy set along the sweeping cliffs of Cornwall. However, Richard Curtis added a little twist that made all the difference: time travel.
When Tim Lake (played by Domhnall Gleeson) turns 21, his father decides it's time to give him the big news: all the men in his family can travel back in time, with a few restrictions. You have to be in a dark room and you can only travel to places you've been before.
About Time is a humorous and uplifting tale that's perfect for hopeless romantics. It also stars Rachel McAdams, Bill Nighy, Tom Hollander, and Margot Robbie who put in some fantastic performances.
2. Quadrophenia (1979)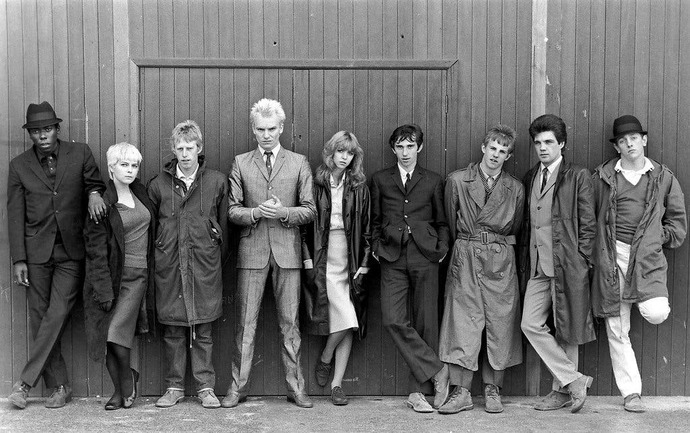 Technically, half of Quadrophenia doesn't actually take place on the beach, but the most important part of it does!
A cult classic film that perfectly embodies the 1960s counter-culture scene, Quadrophenia follows Jimmy Cooper's coming-of-age journey from London to Brighton.
Played by Phil Daniels, Jimmy is a Mod who's disillusioned by his boring life in London. The gang embarks on a scooter rally to the buzzing hub of Brighton, where a riot breaks out against the Rockers.
Loosely based on The Who's 1973 rock opera and directed by Franc Roddam, Quadrophenia is a debut of staggering influence.
1. Bait (2019)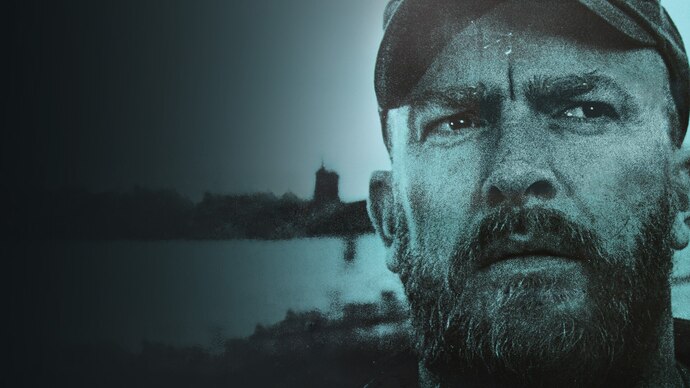 Bait definitely isn't a film for everyone, but it did achieve universal acclaim as one of the best indie films to come out of 2019.
Directed by Mark Jenkin, Bait takes place in an amiable little Cornish fishing village that's corrupted by poverty and gentrification.
Filmed on a vintage hand-cranked Bolex camera, the 16mm film is an art student's aesthetic dream. Hand-processed in black and white, Bait is a visual treat akin to Robert Eggers' The Lighthouse.