The 1960s marked a turning point for many things. Music, drugs, sexuality, work, culture, fashion, art. Oh, and cinema.
But is it possible to capture the unique vibe of this revolutionary decade in modern films? Yes, it is!
There are so many top-notch movies today that give us a taste of the 60s with their wardrobes, soundtracks, and famous figures.
From the Civil Rights Movement to the Vietnam War, from Beatlemania to London gangsters, here are the best movies set during the 1960s!
13. Legend (2015)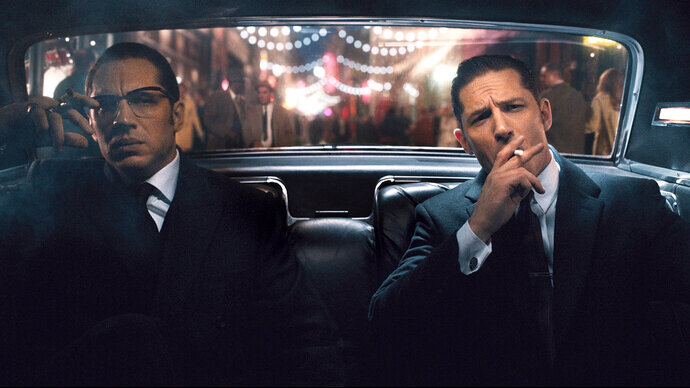 In Legend, Tom Hardy appears as both Reggie and Ronnie Kray, the famous twin gangsters who ran London's East End during the 60s. He even manages to make violent crime look attractive.
Reggie Kray is a charming, smooth-talking gentleman who conducts the business side of things (though not a stranger to bar fights). Ronnie Kray is a lot more unhinged, and he even starts the film locked up in a mental hospital for paranoid schizophrenia.
Legend is told from the POV of Reggie's fragile wife Frances (played by Emily Browning), who narrates the turbulent rise of the Krays in a Guy Ritchie-style blend of humor, violence, and drama.
Director Brian Helgeland strikes a balance between the brutality of the crime circuit and the tea-and-Guinness drinking culture of London. The essence of 1960s Britain is most effectively relayed through the accents and slang, perfectly embodied by Hardy.
12. Last Night in Soho (2021)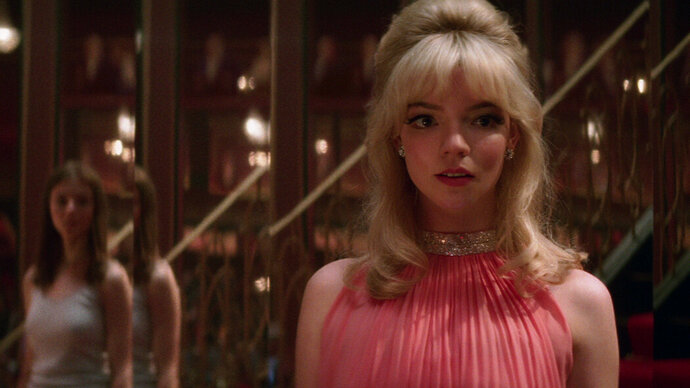 Last Night in Soho has to be included on this list, given that the entire premise is about a modern girl who's born in the wrong era and yearns for the rose-tinted 60s lifestyle.
Eloise (played by Thomasin McKenzie) immerses herself in all things Swingin' Sixties: music, art, books, and, most importantly, fashion.
When Eloise moves to London to study fashion, she's blessed with the miracle of being transported back to the 60s whenever she sleeps. In her literal dreams, she takes the form of a beautiful aspiring singer named Sandie (played by Anya Taylor-Joy).
Dreams are strange. Whereas some believe they're just electrical impulses while we sleep, others say they contain symbolic messages. They might even be portals to parallel universes.
Sadly, for Eloise, her dreams cause her to relive a past life that turns very, very sour. Director Edgar Wright gets inventive with his visuals and effects, and the narrative would never work if the fashion and atmosphere of the 60s weren't so believable.
11. The Help (2011)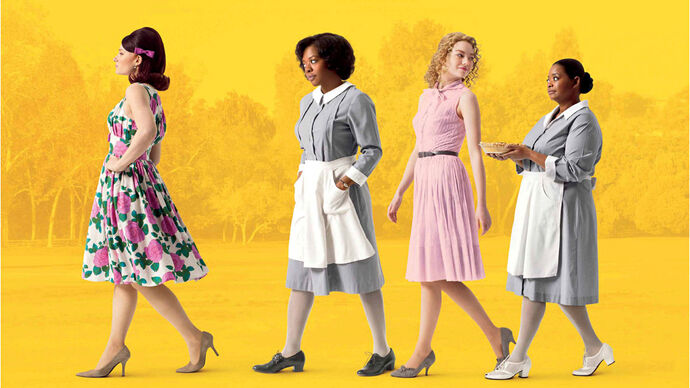 With The Help, we hop over to a different zone of the 1960s: suburban America. Specifically, Mississippi. Here, "the help" refers to domestic nannies, cooks, and maids who are African-American in service to privileged white women.
The year of 1963 was a time of great change in America, smack bang in the middle of the Civil Rights Movement. But there was still a long and frustrating road ahead, which aspiring journalist Skeeter (played by Emma Stone) tries to speed along with her new book.
Skeeter's book is written from the perspective of African-American maids, who expose the casual racism they suffer on a daily basis through their interviews and stories.
However, Skeeter's job isn't easy. She's faced with the difficult task of actually coaxing out these confessions, as publication of their stories could land them in even worse circumstances.
Although a little glossy in order to reach a wider audience, Tate Taylor's adaptation is a touching look at history, held together by strong performances from Viola Davis and Octavia Spencer.
10. Pirate Radio (2009)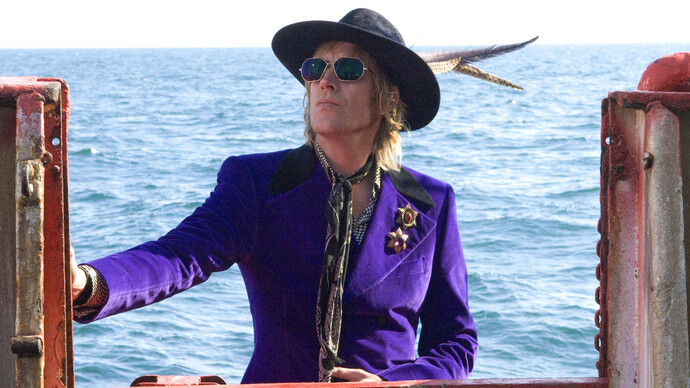 "All over the world, young men and young women will always dream dreams and put those dreams into song," announces The Count (played by Philip Seymour Hoffman) in a surprisingly moving speech about music.
His love, passion, and dedication to rock—not just the music, but also what it represents—is what makes this comedy movie about pirates so affecting. No, not Jack Sparrow! We're talking radio pirates.
The Count is just one of the presenters aboard Radio Rock, a ship that broadcasts illegal music on international waters.
The rest of the cast is made up of British icons like Bill Nighy, Nick Frost, and Rhys Ifans, up against the uptight conservatism of Kenneth Branagh as a government minister trying to shut them down.
Not only does Pirate Radio (also called The Boat That Rocked in some regions) hilariously convey the counterculture ideals of the 60s, it also has a soundtrack you'll be straight on Spotify to download.
9. JFK (1991)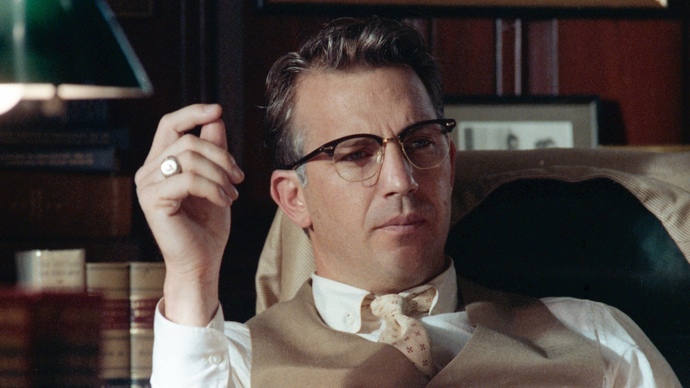 If there's one day that all of America held its breath, it was November 22nd, 1963. The day President John F. Kennedy was killed.
Lee Harvey Oswald was arrested for the assassination, but died in the basement of the Dallas Police Headquarters from a gunshot wound. The case was then closed, and the world accepted that he was the perpetrator and that he had met his justice.
Except for Jim Garrison, a real-life District Attorney (played by Kevin Costner) who believed that Oswald acted in cahoots with the CIA or was pinned as their scapegoat.
Despite the US flag on the movie poster, the protagonist of JFK was considered anti-American. One Google search will bring up papers with titles like "The Demon in Jim Garrison."
Garrison wrote three books detailing his Kennedy investigations during the 1960s, which Oliver Stone turned into this epic political biography that requires a lot of patience and focus to appreciate.
JFK was predictably controversial because of its conspiracy theory-based narrative, but it does excellently convey the paranoid political backdrop of an era lost in mourning.
8. An Education (2009)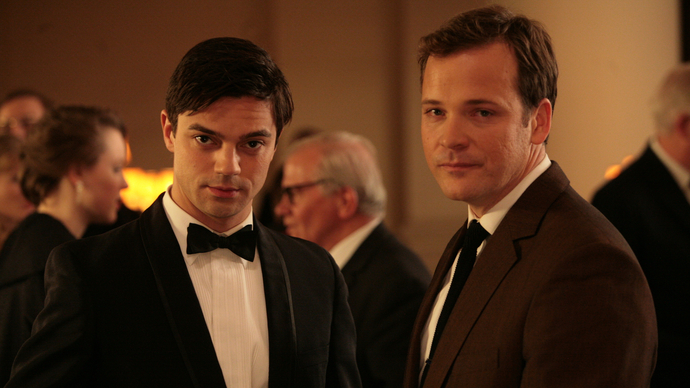 An Education isn't the first movie in which a naïve teenage girl falls in love with a slimy older man, but it is one of the best of its kind—and it's much less disturbing to watch than, say, Lolita.
Set in London, An Education depicts a young girl's coming-of-age from a drab British schoolgirl who's studying for a place at Oxford University to a world-travelling, Chanel-wearing socialite.
Carey Mulligan stars as Jenny, a fictionalized version of the original book's author, Lynn Barber. Opposite her is Peter Sarsgaard as the suave older man who whisks Jenny off her feet with his fancy words, cars, suits, and restaurants.
The fact that An Education is semi-autobiographical means that its 1960s context is very authentic, and we also get a peek at Paris during this fashionably chic decade.
7. Malcolm X (1992)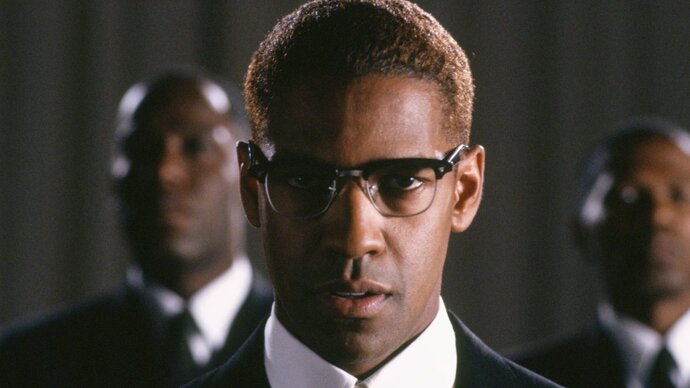 The 1960s gave us some of the most influential figures in American history. We've already mentioned John F. Kennedy, but there was also Martin Luther King Jr., Muhammad Ali, and, of course, Malcolm X.
A human rights activist and spokesperson for the Nation of Islam, Malcolm X was a controversial figure of justice who fought for Black empowerment but also believed in segregation. Like many of his contemporaries, he was tragically assassinated.
Spike Lee—known for tackling the subject of racism in his movies—directs Denzel Washington as the minimalist visionary who gave hope to thousands of people across America. (Washington was nominated for an Oscar for his performance in Malcolm X.)
Malcolm X is undoubtedly one of the best biographical movies ever made as it presents the key events of Malcolm's life, from his childhood in Michigan to his death in Harlem. Despite not being completely factual, Malcolm X does distill the spirit of the man and his message.
6. Inside Llewyn Davis (2013)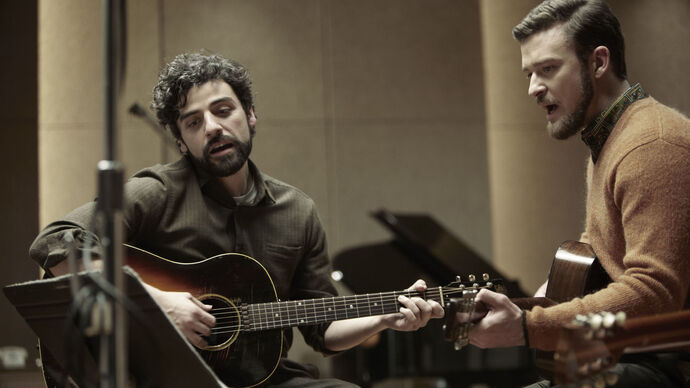 Inside Llewyn Davis is one of the more nuanced movies made by the Coen brothers, swapping out their usual chaos for folk singing and dingy color grading.
It shows New York City in the immediate aftermath of the Beat Generation, where Llewyn Davis (played by Oscar Isaac) hangs around as a drifter who dreams of making it big.
With only his guitar and a ginger cat to his name, Davis strums away in his fingerless gloves like a true, down-on-his-luck country musician, stripped of the materialism that dominated the 1950s.
But it's not all doom and gloom. Inside Llewyn Davis is really a black comedy that's partially based on the life of real folk singer Dave Van Ronk, who was kicking about Greenwich Village at the time.
It's no surprise that Rolling Stone loved Inside Llewyn Davis, being a music magazine founded in 1967! Carey Mulligan, John Goodman, Garrett Hedlund, and Justin Timberlake also star.
5. That Thing You Do! (1996)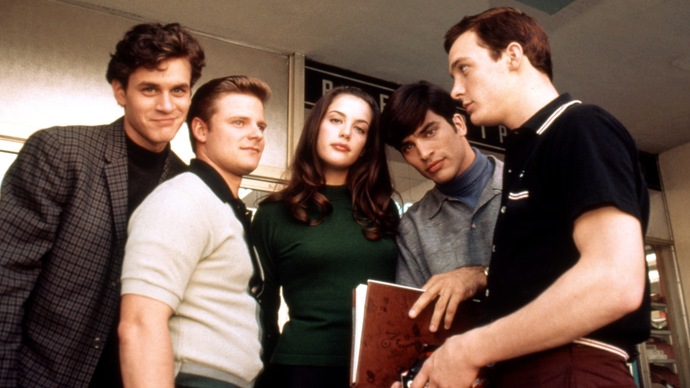 You might have heard the song "That Thing You Do!" before, but no, this movie isn't a biopic about those singers and how they got famous. At least, not in the usual way.
Instead, That Thing You Do! is about a fictional band in 1964 and their one-hit-wonder song that subsequently became famous from the movie. Tom Everett Scott, Johnathon Schaech, Steve Zahn, and Ethan Embry star as the bandmembers.
The band in question is The Wonders, a fictional stand-in for most pop bands of the time, what with their matching suits and sunglasses .The upbeat rockers are almost like a parody of The Beatles or The Animals in their kitschy, coordinated outfits.
That Thing You Do! shows us the business side of making the type of pop-rock bands that saturated the era, but in a funny way.
4. Mississippi Burning (1988)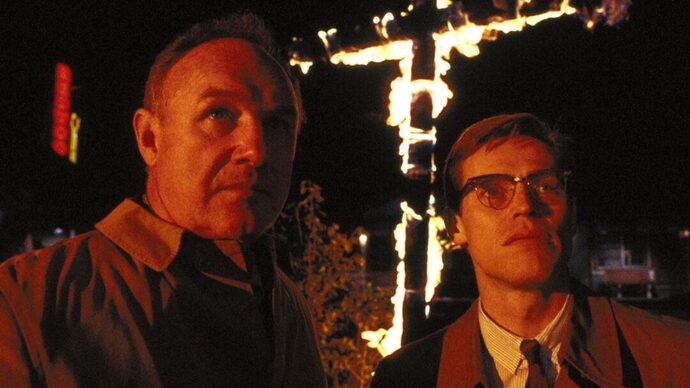 Statistically, Southern states are no more racist than the other parts of the US, but they're definitely depicted that way in movies. We see this in films like The Color Purple, Green Book, Mudbound, and Selma, but it's particularly stark in Alan Parker's Mississippi Burning.
After all, the South is where the Ku Klux Klan notoriously operated, founded in Tennessee and made famous for burning crosses and lynching black people (or basically anyone who wasn't white).
Mississippi Burning loosely recounts the investigation of the Freedom Summer murders in 1964. When three civil rights workers are reported missing, FBI agents Alan Ward (Willem Dafoe) and Rupert Anderson (Gene Hackman) are sent in to investigate.
Surprise, surprise, the racist local police department is uncooperative and persuades the townspeople to keep quiet. Mississippi Burning is by no means a fun watch, but it's an important and necessary one in facing the deeper horrors of racism.
3. Catch Me If You Can (2002)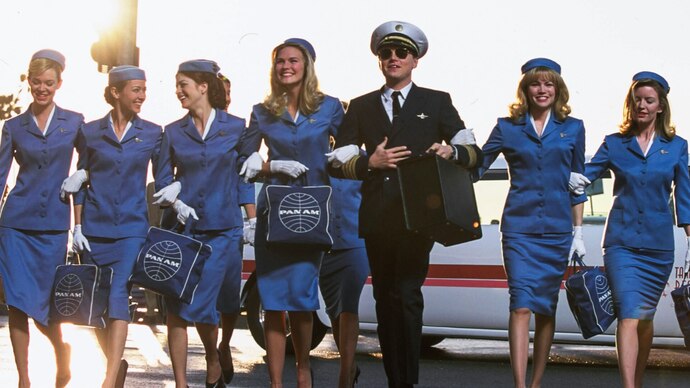 On the surface, Catch Me If You Can looks like another standard, easy-to-watch crime drama that's all plot over substance. But most film buffs agree that Catch Me If You Can exceeds expectations by a long shot, especially with its stellar cast.
It also happens to be based on the true story of con man Frank Abagnale, which makes it all the more shocking. Leonardo DiCaprio headlines as Frank, who runs away from his home to live a (somewhat successful) life of impersonation.
What starts as fraudulent checks ends in identity theft and millions of dollars, posing as airline pilots and doctors while FBI Agent Carl Hanratty (Tom Hanks) tracks him down.
It's a fun storyline for any filmmaker to play with, but probe a little deeper and it's actually about man's search for truth and identity within a rich subtext. Plus, it all unfolds during the 1960s, long before modern tech would have rendered this kind of story impossible.
2. Moonrise Kingdom (2012)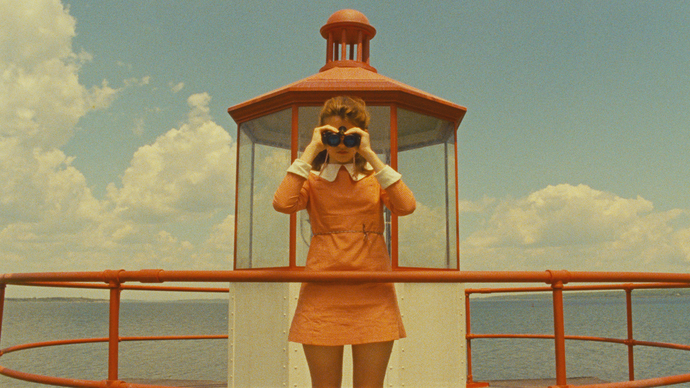 If anyone's good at aesthetics, it's Wes Anderson. Symmetry, bird's-eye shots, props that look handmade, and precise color schemes make every frame of any Anderson movie a piece of art.
When we take Anderson's auteur style and blend it with the nostalgic 60s, what we get is a film that plays out like a vintage postcard come alive. The filmmaker tends to lean into poppy bold hues or soft pastels, and in Moonrise Kingdom, it's the dreamy latter.
There's nothing quite like a 1960s summer, especially between two 12-year-olds in New England. Sam Shakusky (played by Jared Gilman) and Suzy Bishop (played by Kara Hayward) are pen pals who have never quite fit in with their peers, so they decide to run away together.
Moonrise Kingdom is certainly Wes Anderson's sweetest movie, reminding viewers of childhood summer vacations and first kisses. But it also has plenty of his usual deadpan humor and slapstick gags weaved throughout. Also, Bill Murray.
1. Forrest Gump (1994)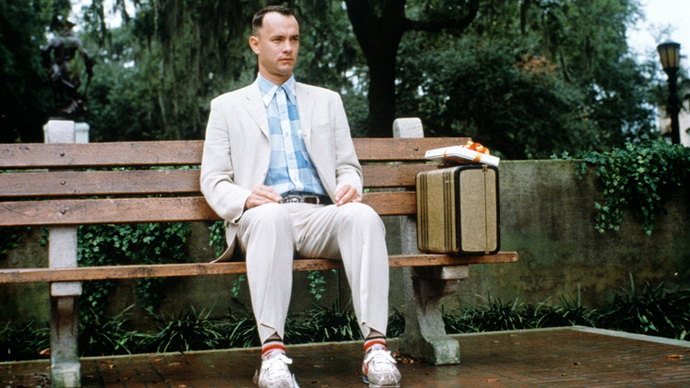 Few films are more quotable than Forrest Gump. Life is like a box of chocolates. Stupid is as stupid does. Run Forrest, run! But where's he running to? America. The whole of it, and in no particular order.
Forrest Gump is Tom Hanks's most iconic role as he recounts his life story on that bench with that thick Alabama accent. He's wearing running shoes because that's what he's best at: racing his way through a scholarship, a cross-country marathon, and the Vietnam War.
Forrest isn't very bright, yet somehow he manages to meet three Presidents, Elvis Presley, and John Lennon; he receives a Medal of Honor; he runs a shrimp company; and he becomes a millionaire from investing in "some kind of fruit company."
His accidental adventures give director Robert Zemeckis an excuse to explore every inch of American history. We're flown from the 1950s through to the 1980s, where Forrest's face is photoshopped into real news clips and interviews.