Oh, the glamorous yet terrifying world of high-end fashion. Full of exacting designers, scary magazine editors, and rich businessmen—who wouldn't want to be part of that industry?
From chick-flick to documentary to drama, with some even featuring household names like Coco Chanel, here are our picks for the best movies ever made about the daunting world of fashion.
15. Mahogany (1975)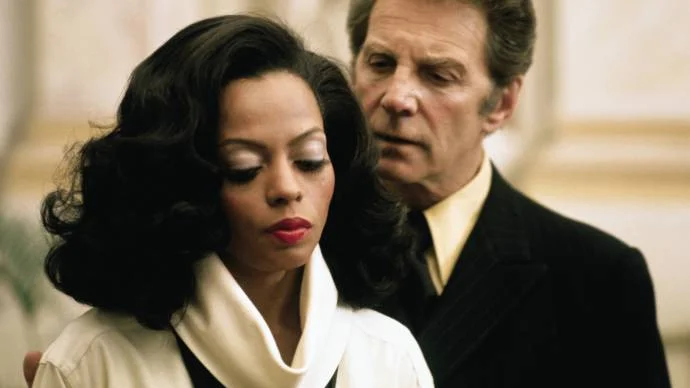 Diana Ross is known for being the lead singer of The Supremes, Motown's best-selling girl group (and second best-selling girl group of all time right behind Spice Girls).
What you might not know is that Diana Ross was an actress, too! And in Mahogany, Ross stars as a fashion designer in Rome named Tracy Chambers, who has to start at the bottom of the ladder.
Tracy doesn't just design clothes; she models them. Standing out against all the other white models in her rainbow-colored gown, Tracy accidentally falls into a photoshoot that launches her to fame.
In Mahogany, we get an exploration of an age-old problem: relationship versus career, love versus success. After picking the latter, Tracy turns into a cruel and demanding diva stereotype who reminds us of many other characters on this list.
14. Greed (2019)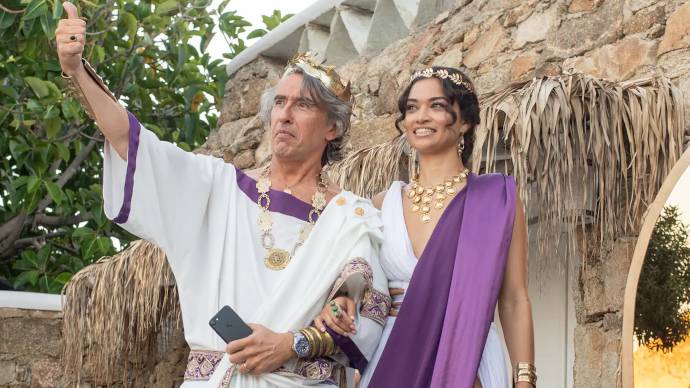 Sir Richard McCreadie is—as you might guess from the honorific—a successful businessman and millionaire. Scratch that: billionaire. And how did he make all that cash? Clothes. Or, more specifically, his questionable ethics around selling clothes.
The fashion mogul, played by Steve Coogan, is a satire of real-life retail chairman Philip Green. "Greedy" McCreadie uses sweat shops and asset stripping to bang a hefty buck, but his lavish lifestyle is brought to a halt by a public government inquiry.
Director Michael Winterbottom tells Greedy's story in non-chronological order, darting between his rise to fame and the build-up to his 60th birthday party on the island of Mykonos.
The chaotic, almost documentary-like approach to filming perfectly mirrors Greedy's bustling businessman life, which awkward journalist Nick (played by David Mitchell) attempts to compile into Greedy's memoir.
13. Coco Before Chanel (2009)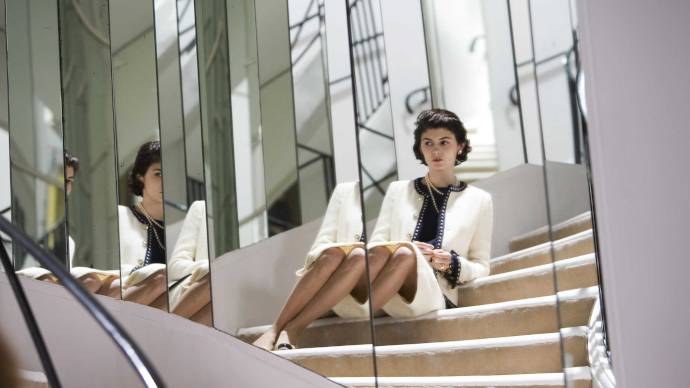 Coco Before Chanel is, quite literally, about Gabrielle Chanel's life before her brand Coco Chanel skyrocketed.
The famous French designer revolutionized the female fashion industry, stripping back the corsets and long skirts for trousers and practical (yet stylish) clothing.
Gabrielle "Coco" Chanel was a fiercely independent woman during a pivotal century for feminism. Coco Before Chanel explores Gabrielle's determination to succeed without the help of a man, which translated into her physically-freeing style of women's clothing.
Audrey Tautou stars as the passionate businesswoman, directed by Anne Fontaine, in this chic biopic full of ambition and inspiration.
12. Westwood: Punk, Icon, Activist (2018)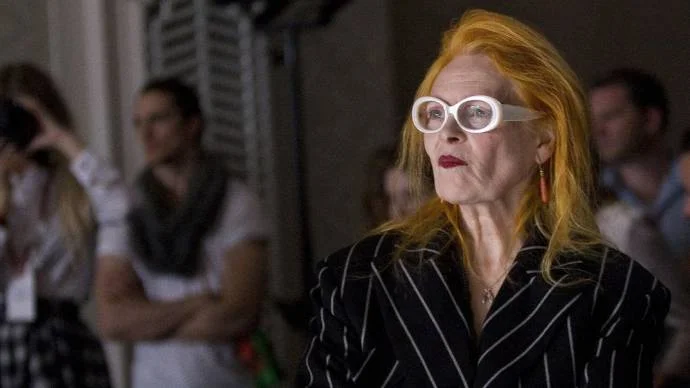 Dame Vivienne Westwood. You've probably heard the name before, but what did she actually do? Oh, not much... except change the mainstream fashion industry forever!
Back in the 1970s, the punk scene was a huge cultural movement—a rebellious, angsty, free-spirited, anti-establishment lifestyle that verged on anarchy. And the biggest punk band in history? The Sex Pistols, managed by Malcolm McLaren.
If punk was a coin, it would have two sides: music and fashion. No runway-style gowns here! It's all studs, spikes, chokers, rips, and profanity (which would later evolve and settle into the more nuanced grunge look of the 90s).
We mention all this because McLaren and Westwood teamed up to run a revolutionary punk boutique called SEX. From there, Westwood catapulted into law-defying fashion and activism, which Lorna Tucker explores in this electrifying documentary.
11. The Dressmaker (2015)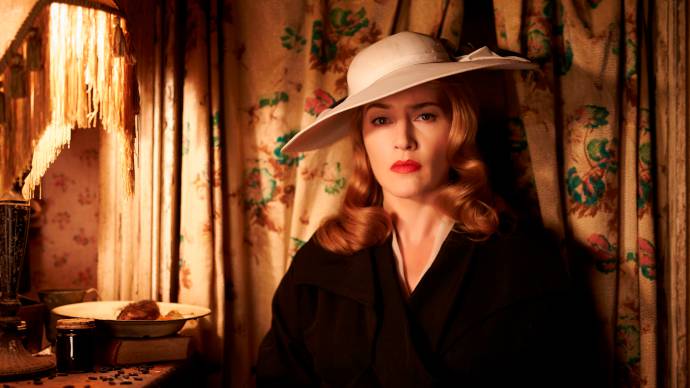 This one might not be about chasing your dreams in the fashion industry, but it does feature a lot of fabric and sewing machines. Kate Winslet packs a punchy central performance as a vengeful dressmaker accused of murder.
At just 10 years old, Myrtle Dunnage is blamed for the death of a classmate in the Australian outback and sent away. She trains in the garment-making trade and returns to her old town 25 years later, only to find that her mother doesn't even remember her.
Myrtle—now called Tilly—makes extravagant dresses for the women of Dungatar, but competition soon emerges.
The poster might look like an airy-fairy period piece, but The Dressmaker is packed with dark twists and macabre themes. Jocelyn Moorhouse directs this comedy-drama.
10. In Vogue: The Editor's Eye (2012)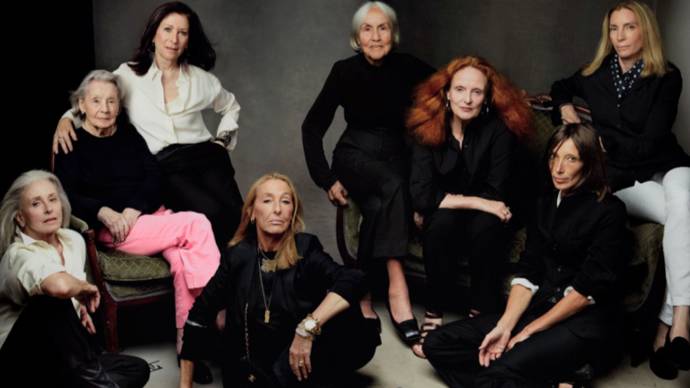 What's the first word that comes to mind when you hear "high fashion"? Vogue, of course! One of the most famous magazines in the world, Vogue is even used as an adjective nowadays.
The haute couture magazine began in 1892 and has since branched out into 26 international editions, including Vogue Italia and British Vogue. For its 120th anniversary, Fenton Fox Bailey and Randy Barbato gave us a peek behind the scenes.
People tend to focus on the beautiful models that splash Vogue's pages, but what about the editors who make those pages? In Vogue: The Editor's Eye exposes how hard this job actually is.
Photoshoots like these provide a context that speaks to "culture, Hollywood, and the world at large."
9. Cruella (2021)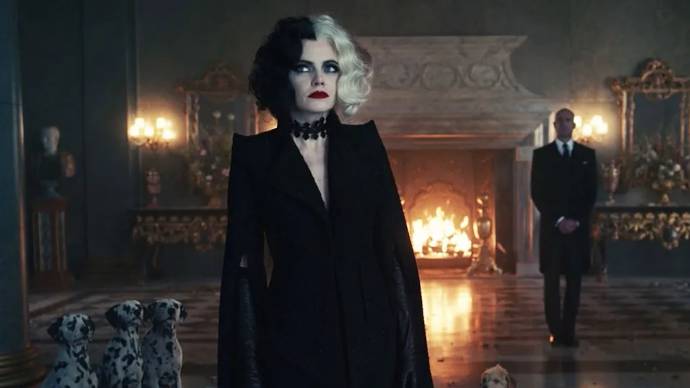 Cruella de Vil is the infamous Disney villain who's desperate for a fur coat made of Dalmatian puppies. Originally the antagonist of Dodie Smith's 1956 novel The Hundred and One Dalmatians, Cruella de Vil is a feisty and monochrome fashionista splashed with pops of red.
She has been reinvented time and again, both as a cartoon (1961's One Hundred and One Dalmatians) and live-action (1996's 101 Dalmatians), and in 2021 was brought to the big screen again by Craig Gillespie in crime-comedy form.
Emma Stone brilliantly embodies the iconic villain, who begins life as a creative child named Estrella. After her mother dies, Estrella is left orphaned and drunkenly redecorating a window display in London.
Luckily, this lands her a job in the store and she puts her thieving days behind her. But will working under the callous haute couture designer Baroness von Hellman (played by Emma Thompson) be too much?
8. The September Issue (2009)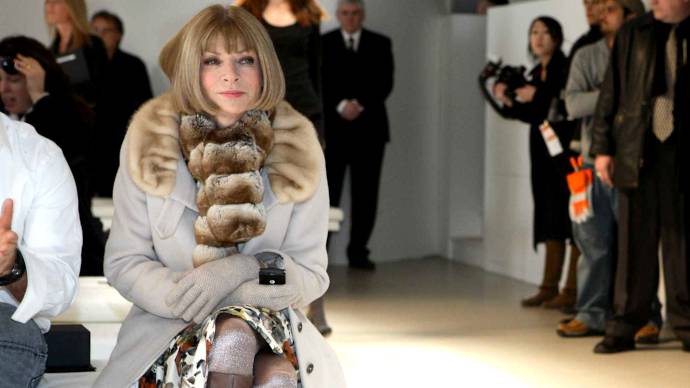 Vogue's biggest publication (at least at the time of this documentary being made) was the 2007 September Issue, which clocked in at 840 pages and weighed nearly five pounds!
Filmmaker R. J. Cutler immortalized this fall issue in his fashion documentary, focusing on the editor-in-head Anna Wintour during the hectic creation of the hefty collection, with each page being held to the highest standard.
To lead something as big as Vogue, you need to be hard-edged, assertive, and aggressive. That's exactly what Wintour is—a fashion legend with an eye for detail, who no doubt inspired the character of Miranda Priestly in The Devil Wears Prada.
Fun fact: Since the release of this film, Vogue has beaten its own record with their 916-page September Issue in 2012.
7. Mrs. Harris Goes to Paris (2022)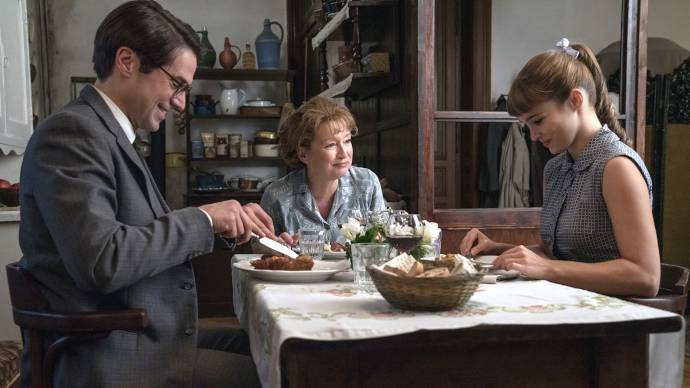 Working-class Britain in the 1950s couldn't be more different to the chic sophistication of the Parisian fashion scene. Ada Harris (played by Lesley Manville) lives as a window cleaner in London, worlds away from the runways that she dreams of.
While attending Dior's 10th-anniversary collection in France, Ada sticks out like a sore thumb with her common Cockney accent and drab gray suit. Luckily, she befriends some workers, and Dior will make any woman (with enough cash) a dress during hard times.
Mrs. Harris Goes to Paris is a heartwarming little British gem for when you need something light. Anthony Fabian's comedy-drama could've easily been made in the 50s, harboring that same charm found in many classic Audrey Hepburn films.
6. Fashion Reimagined (2022)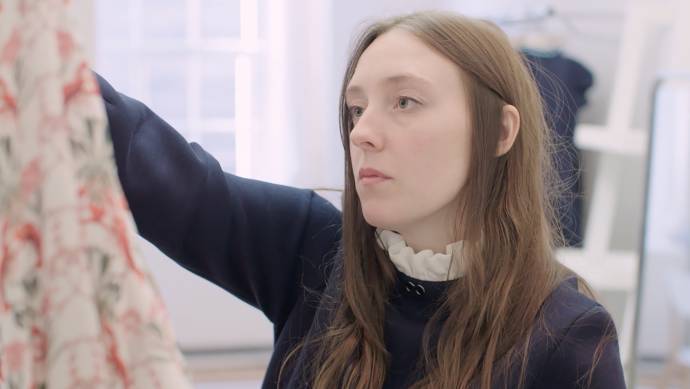 If there's one word that describes modern society, it's "fast." We want fast Wi-Fi, fast food, fast movies, fast fashion—and like most things that are fast, fast fashion is damaging and unnatural.
We all know that there's no way a brand new dress could have a $2 price tag if it weren't made unethically. But it's so cheap and convenient that we can't help but buy it anyway.
On the flip side, you have overpriced luxury goods—such as a watch that costs as much as a full-blown family house, glinting in the eyes of the homeless as fashionistas stroll past.
Becky Hutner's Fashion Reimagined forces us to look at the truth, to face the facts rather than bask in the bliss of ignorance, to come to terms with that niggling sensation of guilt within us.
Sustainable, organic, traceable. Quality over quantity. Nobody was harmed in the making of this product. That's what creative director Amy Powney strives for with her brand Mother of Pearl, which is at the center of this fashion documentary.
5. House of Gucci (2021)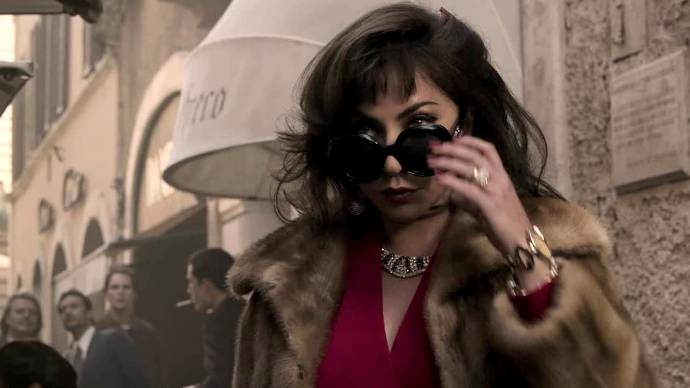 The ensemble cast for Ridley Scott's biopic is enough to entice us in alone. Lady Gaga, Adam Driver, Al Pacino, Jeremy Irons and Jared Leto? Yes, please!
Lady Gaga is the star of the show, of course, holding the screen with sass, strength, and style. As a pop star known for her wild fashion choices, Gaga is a perfect fit for any film about fashion and clothes.
House of Gucci recounts the evolution of the Gucci brand after humble Italian outsider Patrizia Reggiani (played by Lady Gaga) marries the grandson of Guccio Gucci, the founder of the label. But there's more than just designing suits to this wealthy family.
Strained relationships, disinheritance, and tax evasion make it a bumpy ride for all members. Scott's crime drama is everything you could want from a Hollywood movie: glitz, glamour, melodrama, A-list actors, police investigations, and glossy cinematography.
4. Last Night in Soho (2021)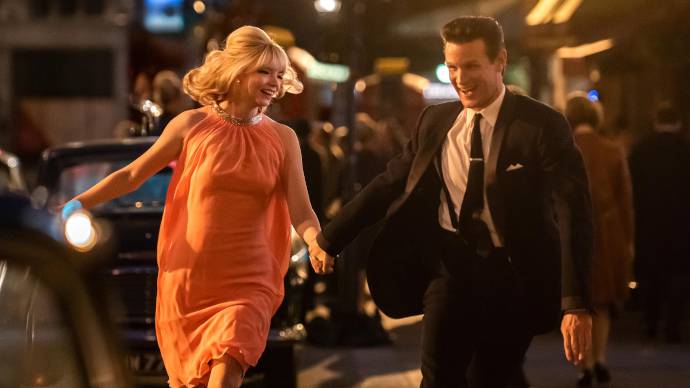 Last Night in Soho doesn't fit into any single genre—that would be far too simple for renowned director Edgar Wright.
It's crime, drama, horror, supernatural, slasher, coming-of-age... all with a bizarre plot that blurs lines between past and present, real and hallucinatory, our world and the dream world.
Way back in the Swingin' Sixties, the life of wannabe singer Sandie (played by Anya Taylor-Joy) is ruined by a seductive pimp named Jack (played by Matt Smith).
Fast-forward fifty years and young Ellie Turner (played by Thomasin McKenzie)—inspired by the 60s aesthetic—dreams of becoming a fashionista. She hops a train to the London College of Fashion, but the student life isn't all it's hyped up to be.
Instead, Ellie spends her time living in the past... literally. Every night, Ellie dreams that she's in the body of the beautiful and confident Sandie back in the 1960s, but Jack's dominance starts to get messy. Soon, all of Ellie's worlds begin to mesh in a horrifying revelation.
3. Funny Face (1957)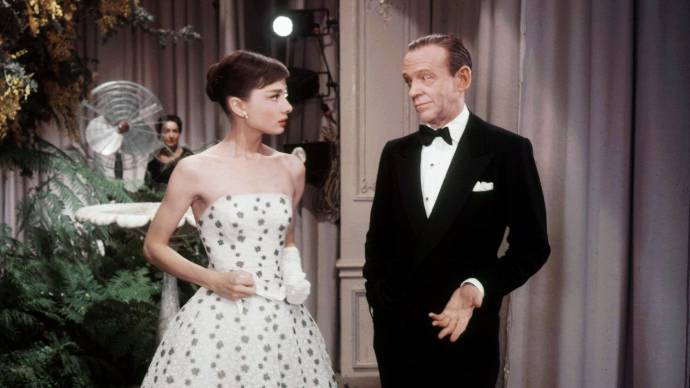 If you liked the sound of the aforementioned Mrs. Harris Goes to Paris, how about the real Audrey Hepburn in a fashion film?
During the Golden Age of Hollywood, Audrey Hepburn wasn't just seen as a great actress but a full-blown style icon.
Before donning silk gloves and pearls in Breakfast at Tiffany's or getting a makeover in My Fair Lady, Hepburn was swearing off the fashion industry in Funny Face.
Directed by Stanley Donen, Funny Face depicts Hepburn as a philosopher who yearns to visit Paris—not for the Dior dresses, of course, but a lecture on empathicalism.
Jo's natural beauty and intellect make the perfect combo for Quality magazine, who are looking for new fashion models to match upcoming trends. But beneath all this modeling, there's also a bonus love story and musical numbers!
2. The Devil Wears Prada (2006)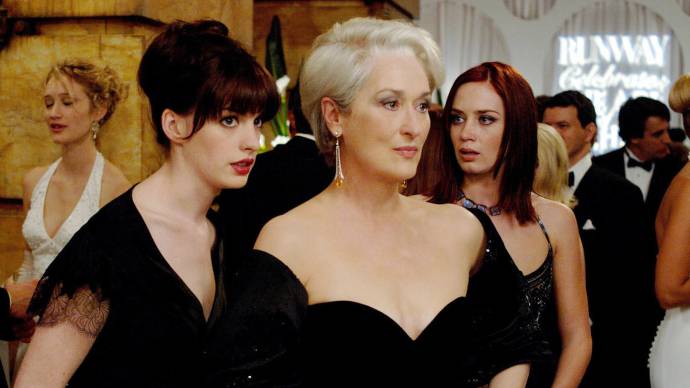 Chick-flicks get a bad rap in the movie world, but any film buff will tell you that the writing, structure, and character development in The Devil Wears Prada is actually incredible. Hence why it's so popular!
Meryl Streep plays the iconic Miranda Priestly, who's not only the editor-in-chief for esteemed fashion magazine Runway, but also completely impossible to please.
While the whole office is scared of her, ignorant newbie Andy (played by Anne Hathaway) doesn't realize her power.
Andy is a wannabe journalist desperate for a job, who's hired by Miranda precisely for her ignorance (past experience showing that fashionable young assistants are incompetent). Perhaps someone who knows nothing about the fashion world will prove better?
Though they initially clash, Andy learns the ways of the Runway world and becomes educated in all things beauty, fashion, and business.
1. Phantom Thread (2017)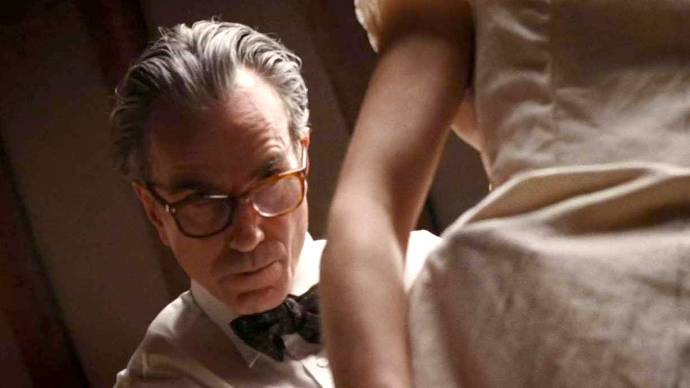 Director Paul Thomas Anderson and esteemed actor Daniel Day-Lewis make an awesome pair, and if There Will Be Blood wasn't enough, Phantom Thread is glowing proof.
Far removed from the fast-paced city lifestyle of the high-fashion industry in The Devil Wears Prada, Phantom Thread takes us into the old-school world of 1950s dressmaking.
Set in London, Reynolds Woodcock (played by Daniel Day-Lewis) makes beautiful lavish dresses for celebrities and royalty alike, but he's meticulous, cold, and unimpressed by everyone around him.
His strictly organized lifestyle is held together by his sister Cyril (played by Lesley Manville), but it's all turned upside-down when a new muse enters the scene.
Woodcock ends up having an affair with the much-younger Alma (played by Vicky Krieps), who serves as his greatest muse when designing clothes. However, his true colors eventually show through—and Alma finds his finicky, domineering personality too much.
Phantom Thread is a stunningly shot slow-burner, draped in a vintage sort of charm that's at once elegant and melancholy.