High heels, fine stitching, and an obsession with flawless excellence. It's not easy being a model in the fashion industry, and there have been all kinds of movies that explore the difficulties.
While I can't speak from personal experience, cinema shows us that modeling is a world full of competition, distress, and perfection.
Could the same be said for every other performance art? Sure. Delivering the ultimate presentation each and every time can be an anxiety-inducing affair. But for models, perhaps more so.
Here are our picks for the best movies about models and the impact that modeling can have on its subjects.
10. Whirlpool (1970)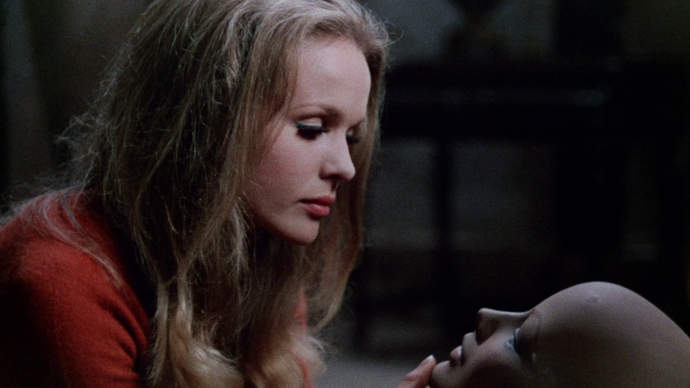 By far the oldest entry on our list, Whirlpool is also one of the most influential for how it pushed the boundaries of cinema.
A young model named Tulia (played by Vivian Neves) is approached by a middle-aged woman named Sarah (played by Pia Andersson). After being invited to stay in the countryside with her, Tulia meets Sarah's nephew Theo (played by Karl Lanchbury).
However, it doesn't take long for Tulia to suspect that something is wrong. She sees a cloaked figure in the woods. Her friend disappears after meeting Sarah. Plus, the relationship between Theo and Sarah appears increasingly more devious in nature...
Whirlpool hasn't aged as well as other films of its time, but it's certainly an interesting watch about what a life pervaded by the importance of beauty might involve.
9. Triangle of Sadness (2022)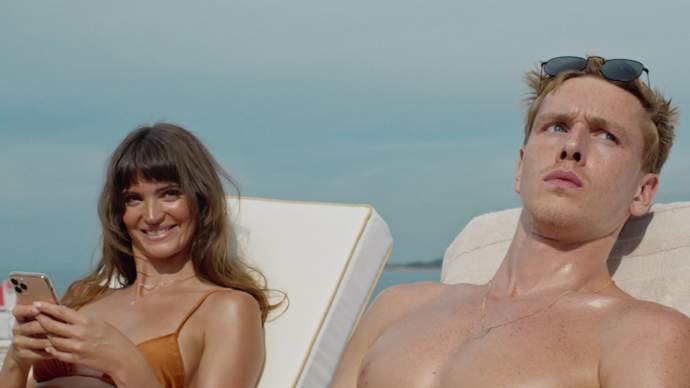 The Swedish auteur Ruben Östlund has already managed to nab himself two Palmes d'Or, which is no easy feat. In fact, only eight other people have accomplished this in the history of cinema.
His second Palme d'Or was awarded for his directorial efforts on Triangle of Sadness, a recent film that's equal parts character tragedy and satirical comedy.
The plot follows Yaya (played by Charlbi Dean) and Carl (played by Harris Dickinson), two models who are totally out of touch with reality. They're invited to board a yacht, where they meet other massively rich guests on board.
Östlund manages to lampoon both the world of fashion and the ultra-rich in one fell swoop with Triangle of Sadness, making it one of the more critical films about modeling on this list.
8. A Perfect 14 (2018)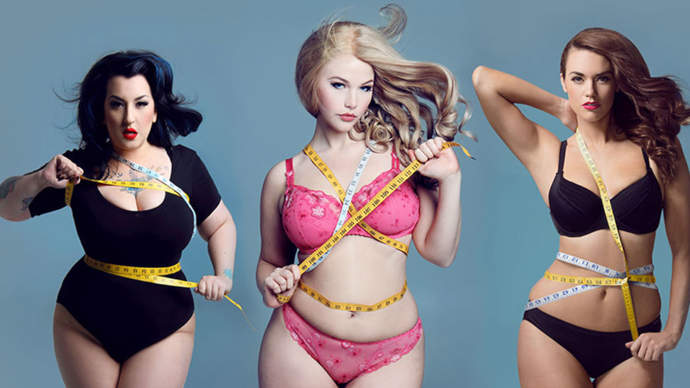 The only documentary on our list, A Perfect 14 is a film that analyzes the trials and tribulations of modern plus-sized models.
Directed by Giovanna Morales Vargas, the film investigates the current state of the fashion world, and in doing so, introduces us to the various women who are trying to change it for the better.
In this respect, the documentary asks us to reflect on what societal standards have done to our perception of beauty, as well as what potential we have for changing it in a good way.
7. The Neon Demon (2016)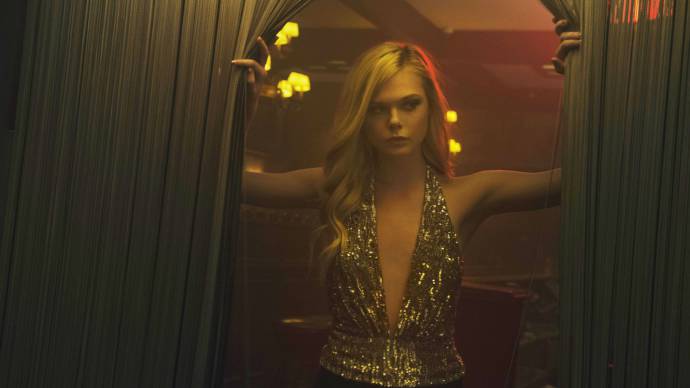 Directed by Nicolas Winding Refn, The Neon Demon is an exploration of the inherent obsessive drive that's required to be part of the industry of professional modeling.
When young teenager Jesse (played by Elle Fanning) moves to Los Angeles with dreams to make it big as a model, she soon discovers the cutthroat world that exists within.
However, when faced with a choice between sinking or swimming, she decides to change her attitude in rather insidious ways.
The Neon Demon is a movie that looks at the relentless obsession that modern society has with physical beauty.
6. The Model (2016)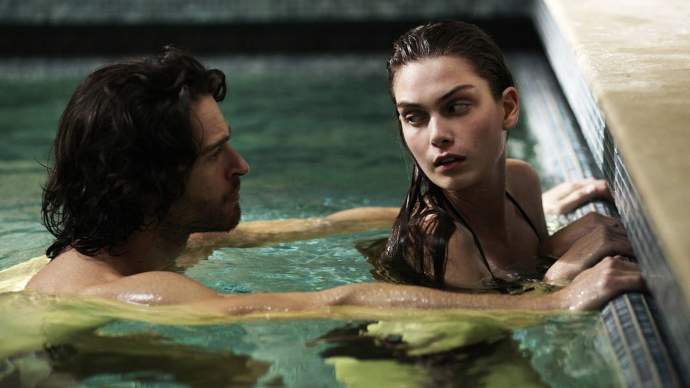 In 2016, we were treated to two movies about the dangers of obsession in the fashion industry, both of which were created by Danish directors. An interesting coincidence!
While Nicolas Winding Refn is certainly more well-known, it's Mads Matthiesen who ended up making the better film.
The Model focuses on Emma (played by Maria Palm), a teenage model who's trying to make it into the big leagues after moving to Paris. Unfortunately, things take a turn for the worse when she becomes obsessed with one photographer.
Providing an interesting look at the superficial nature of both obsession and beauty, The Model is one of the better movies about modeling.
5. The Danish Girl (2015)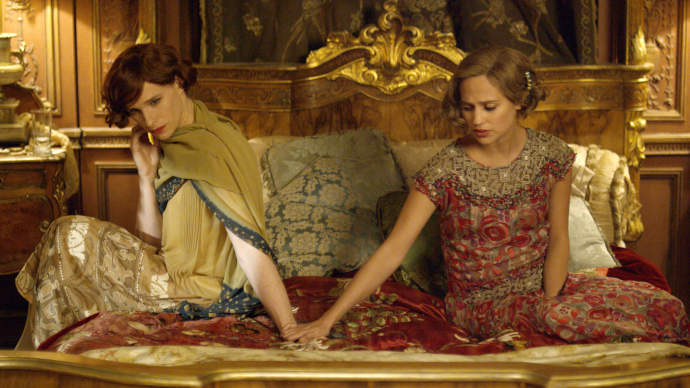 Directed by Tom Hooper, The Danish Girl turned actor Eddie Redmayne into an overnight sensation.
Based on a true story, the plot follows Danish painters Lili Elbe (played by Eddie Redmayne) and Gerda Wegener (played by Alicia Vikander), who are married.
After a impactful experience modeling, Elbe realizes that she's been suppressing her true identity. She comes out as transgender, then becomes one of the first known recipients of gender-affirming surgery. The Danish Girl explores how this impacts their marriage.
Though the truthfulness of the film has been called into question, The Danish Girl still remains stellar in communicating how modeling as a performance can impact how we understand ourselves.
4. The Devil Wears Prada (2006)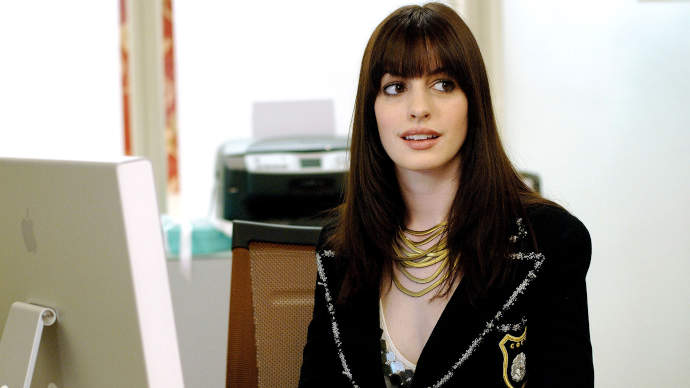 The best-known film on this list, The Devil Wears Prada provides an insight into the world of fashion and modeling like few others do.
Andy (played by Anne Hathaway) is a young woman looking to make it as a journalist in New York. However, when she lands a job as an editor at one of the world's biggest fashion magazines, she begins to learn a thing of two about what she really wants.
Also starring Meryl Streep, Emily Blunt, and Stanley Tucci, The Devil Wears Prada features standout performances from everyone involved, making it as fun as it is thoughtful.
3. Funny Face (1957)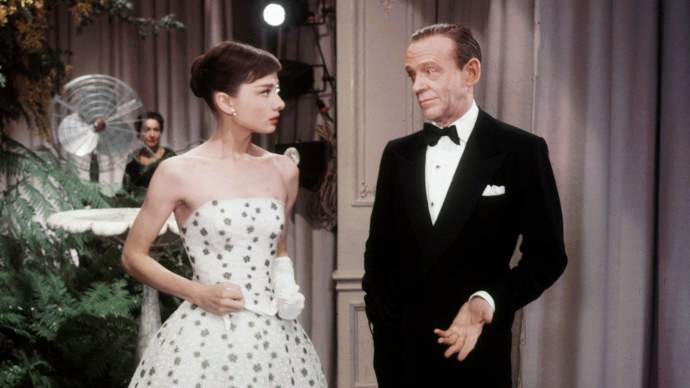 Directed by Stanley Donen, Funny Face is a classic movie about the world of fashion and what it means to be a model.
While taking pictures, the renowned fashion photographer Dick Avery (played by Fred Astaire) happens to take a shot of a woman (played by Audrey Hepburn) who astounds him with her beauty.
He tells her that she's gorgeous enough to be a model and convinces her to come to Paris with him to take photos in front of iconic landmarks. And over the course of their trip, they begin to develop romantic feelings for each other.
While most of the movies on this list are dramatic and heavy, Funny Face is easily the most romantic film about modeling.
2. Zoolander (2001)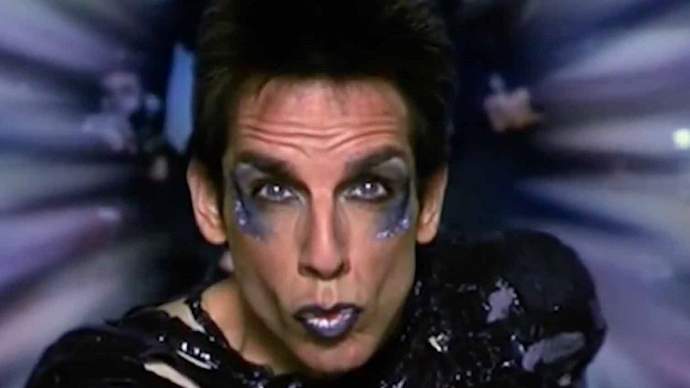 When it comes to the most ridiculous movie about models, Zoolander is certainly up there as one of the more absurd ones.
Both directed by and starring Ben Stiller in the lead role, Zoolander benefits from all of his silliness as he ruthlessly takes shots at the world of modeling and the fashion industry.
Derek, a certified idiot, loses it all when he isn't announced as the Top Model of the Year. However, he soon realizes that he has bigger problems when he finds himself deep within a conspiracy.
Also starring Owen Wilson and Will Ferrell in supporting roles, Zoolander is hilarious and infinitely quotable.
1. Phantom Thread (2017)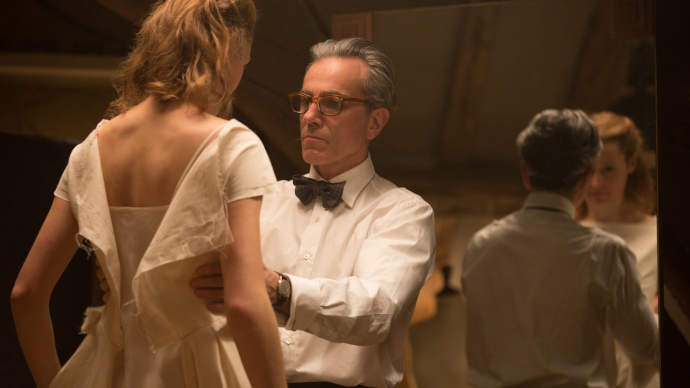 Phantom Thread is the epitome of subtlety. Not just in the assured direction by Paul Thomas Anderson, but also in the magnificent performances, the camerawork, the pacing, and the writing.
A story of obsession, Phantom Thread follows the love shared between two people: a fashion designer and his model.
Alma (played by Vicky Krieps) inspires the famous fashion designer Reynolds (played by Daniel Day-Lewis) to create beautiful things again. She becomes his muse, and they fall deeply in love.
However, Phantom Thread also examines the pitfalls that such an intensely creative relationship can have on two people when one of them is absolutely determined to seek perfection.
Phantom Thread is a sensational film on its own merits, which makes it an easy pick as the best movie about modeling, period.