The struggles of girlhood are surprisingly universal across the world and across time periods, whether we're talking the 1800s or modern-day society, whether we're in America or Europe or Asia or elsewhere.
Yet despite those shared experiences, it's also true that the experiences of being a teenage girl can be vastly varied. There's so much depth and complexity to explore, which cinema helps us to do.
Here are my picks for the best movies focused on girlhood, from chick flicks to period dramas, with particular interest in filmmakers like Sofia Coppola and Greta Gerwig, who champion this feminine subgenre to capture what it's actually like to be a teenage girl.
15. The Edge of Seventeen (2016)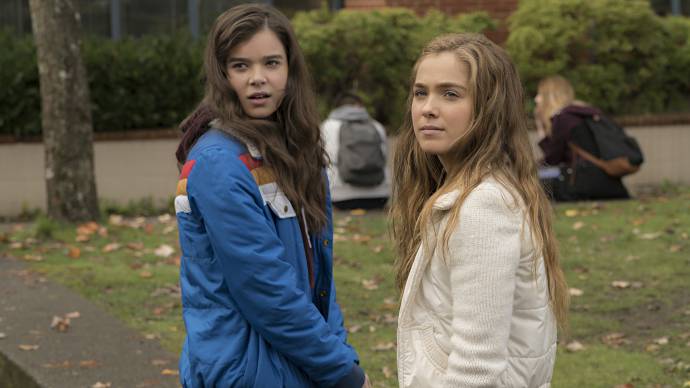 In 1981, Stevie Nicks was singing about being on "The Edge of Seventeen," which is actually about the death of two Johns: John Lennon and her uncle John, who died of cancer.
But Kelly Fremon Craig's dramedy The Edge of Seventeen really is about being seventeen! And that includes a lot of embarrassing texts, house parties, and being told to just "get over it."
Hailee Steinfeld stars as high schooler Nadine who comes off as awkward, clumsy, and emotional without being stereotypical or generic (like many other teen misfit protagonists). The script is sincerely witty and there's a lot of heart in Craig's directorial debut.
14. Clueless (1995)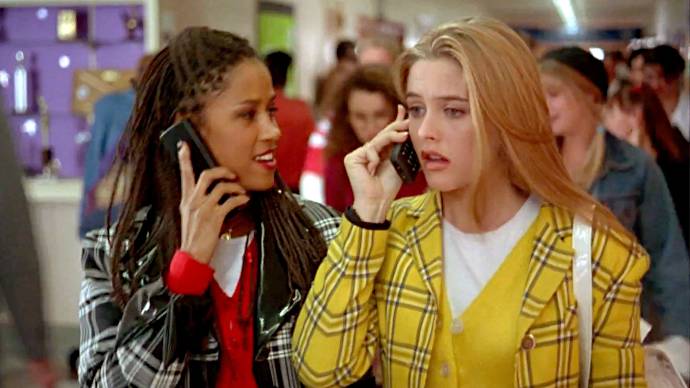 Clueless is nothing if not stylish. The yellow plaid co-ord and knee-high socks are iconic pieces of 90s fashion, which Cher Horowitz (Alicia Silverstone) pioneers as a popular teenager in Beverly Hills.
Cell phones, lip gloss, boys, makeovers... these are conventional things associated with teenage girls. However, there's more than hollow vanity and empty heads in Amy Heckerling's chick flick.
Clueless is timelessly feminist: sex is treated as a special—almost sacred—act, boundaries are put firmly down, and Cher is sure to be kind and inclusive (rather than the usual mean rich girl).
The characters in Clueless are strong, sassy, sensitive, and sexy. Plus, it's based on Jane Austen's 1815 literary classic Emma!
13. Girlhood (2014)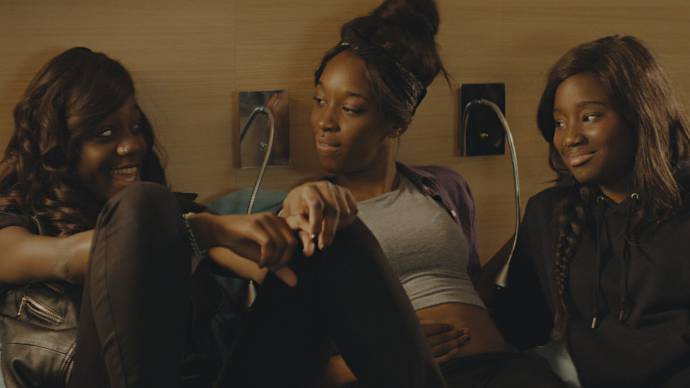 Before she brought Cannes to a standstill with her incredible period piece Portrait of a Lady on Fire, director Céline Sciamma was already making powerful feminist movies like Girlhood.
With French cinema distinctly lacking in black teenage characters, Sciamma decided to write and direct this coming-of-age drama with a 16-year-old African-French girl at the center.
Marieme (Karidja Touré) lives in a poor Parisian neighborhood when she falls into simultaneously wrong-and-right hands. In joining a new girl gang, Marieme starts to steal, drink, fight, and run drugs—but she also experiences friendship, fun, loyalty, and courage.
Sciamma takes a richly realist approach to girlhood that viewers can relate to, without losing any entertainment or artistic value.
12. Heathers (1988)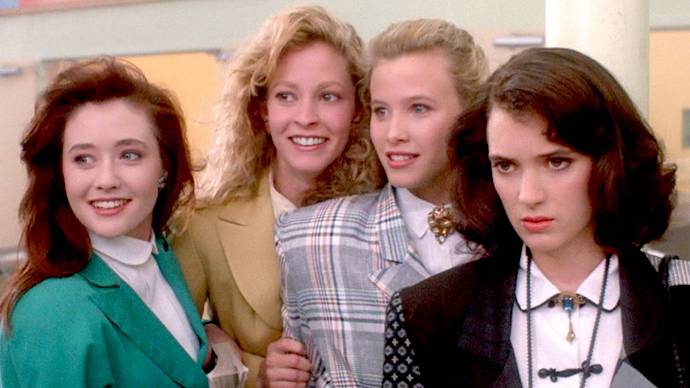 Daniel Waters originally wrote the script to Heathers for Stanley Kubrick (as a sort of ode to Kubrick's 1964 satire Dr. Strangelove). A teen movie may not have been grand enough for the ambitious Kubrick, but it was the perfect directorial debut opportunity for Michael Lehmann.
The success of Heathers reached both ways—it was both a campy musical stage adaptation and a serious academic study that explored themes of feminism and the feminist "culture war."
In conscious opposition to the fluffy nostalgia of John Hughes's teen dramas, Heathers is about a high school serial killer. While J.D. (Christian Slater) is killing a bunch of students and framing them as suicides, the story of this movie actually isn't about him.
Heathers is really about 17-year-old Veronica (Winona Ryder), who hates the clique of popular girls she's in, who are all cleverly represented by different symbolic colors.
11. Mean Girls (2004)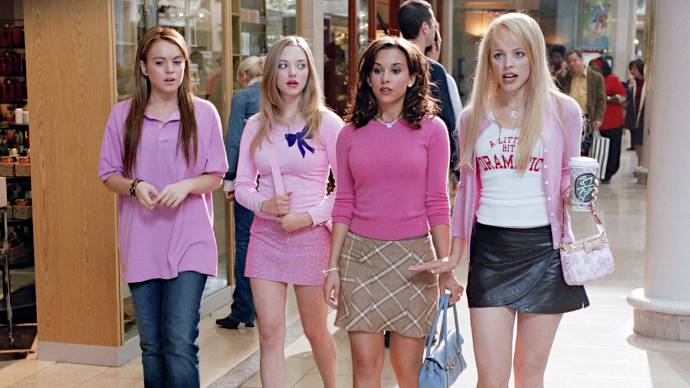 Mean Girls is a lot like a modern version of Heathers without all the serial killing! The first half mirrors the high school satire and social hierarchy, plus there's the plotline of a new girl joining the popular friendship group.
In this one, it's Lindsay Lohan faking it to fit in as Cady Heron. Mean Girls seems like any other Y2K chick flick, but it blew up into a pop culture icon. How many times have we heard "Get in loser, we're going shopping!" or "On Wednesdays, we wear pink"?
Most of all, Mean Girls is good fun to watch—a classic film for girls nights—while being an introspective parody of teen culture in America, which is at one point compared to a zoo.
10. The Diary of a Teenage Girl (2015)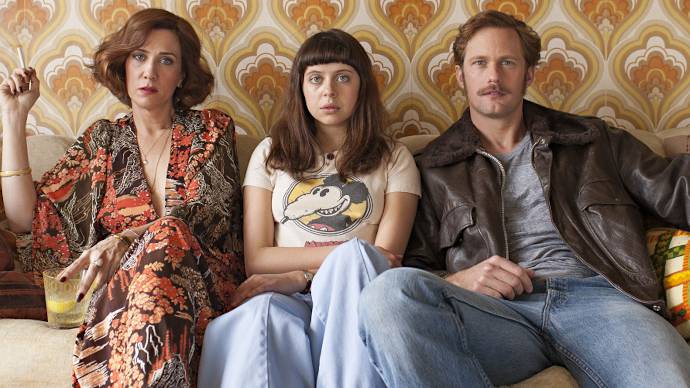 Being a teenager is all about first times—some good, more bad, and mostly awkward. Society has always put extra pressure on girls when it comes to their first time, which leads to feeling anxious, insecure, and overwhelmed by "all-consuming thoughts about sex."
These frustrations have been explored before in films like Angus, Thongs and Perfect Snogging (2008), but it's approached from a 1970s period angle in The Diary of a Teenage Girl.
The teenage girl experience transcends timelines, with Minnie (Bel Powley) going through all the familiar trials in her 1976 setting. Chief of all trials? Losing her virginity. (To be fair, most teen girls don't choose their first time to be with their mother's boyfriend...)
Intelligent, sensitive, and creatively injected with cartoon drawings, The Diary of a Teenage Girl is even more groovy than its wardrobe.
9. Pretty in Pink (1986)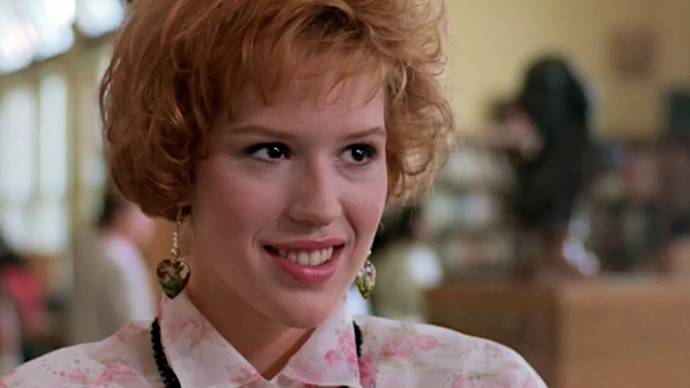 Cruel satires can be great, but sometimes we really just want a cozy John Hughes film to warm our hearts. And of his famed teen dramas led by Molly Ringwald, there's Sixteen Candles and Pretty in Pink.
In Pretty in Pink, she plays high school senior Andie who's mocked for making her own clothes, which is a passion for her. It all goes to show us that fashion can be more than just a vain girlish commodity and a real source of honest self-expression.
The title's reference to The Psychedelic Furs is just one song in their amazing soundtrack, and you'd be hard pushed to find a more iconic lip-sync scene than Jon Cryer dancing to "Try A Little Tenderness."
8. Carrie (1976)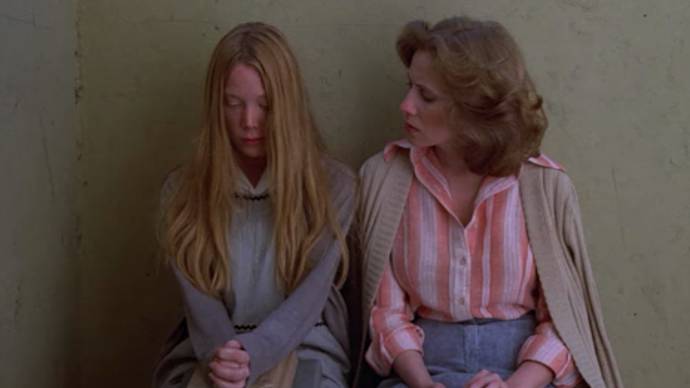 One big thing that separates girlhood from boyhood? The period. With all that embarrassment, confusion, and hormones flying around, it's no wonder it's such a big deal for teenage girls!
It's a subject that was recently probed in Domee Shi's Pixar animation Turning Red, which was done a lot more subtly than it was in Carrie. But hey, Carrie's a daring classic for good reason!
Instead of piling on the feelings of humiliation, Stephen King made menstruation into a literal source of magic in his 1974 horror book. The embarrassment Carrie feels when students throw tampons at her actually fuels her telekinetic powers.
Brian De Palma's movie adaptation isn't just an amazing horror movie, but the image of Carrie (Sissy Spacek) soaked in pig blood will forever remain a symbol of confronting shame and reclaiming power.
7. Little Women (2019)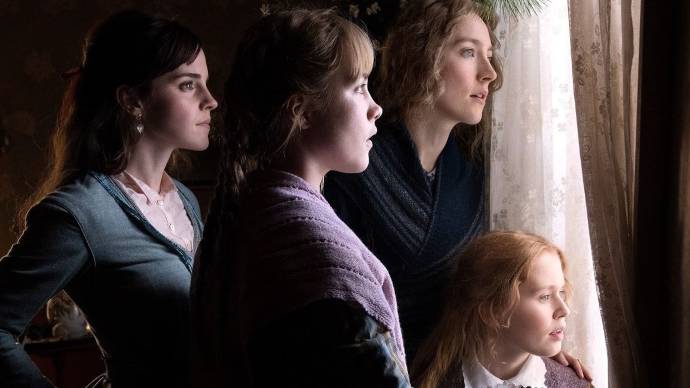 Teenage girls are quite literally "little women"—not quite children anymore, but not yet full-blown adults. Louisa May Alcott gave us a peek at what girlhood was like in the 1860s with her classic coming-of-age novel, heavily inspired by her own upbringing.
This period of history is often presented as hard, cruel, and melancholic. Yet even while the American Civil War was raging across the country, girls were still picking out dresses, going to parties, gossiping about boys, and bickering with their sisters.
Little Women shows the excitement and warmth of the Gilded Age, and Greta Gerwig's adaptation is particularly comforting and joyous (with some heartbreak sprinkled in).
6. Booksmart (2019)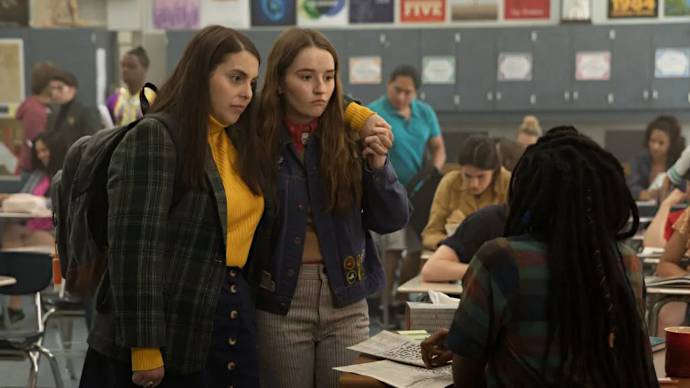 Booksmart is one of those movies that catches you off guard because you don't expect it to be so smart from the poster. But this isn't your run-of-the-mill comedy! In fact, Booksmart is a taut and ingenious depiction of transitioning to college.
Amy and Molly (played by Kaitlyn Dever and Beanie Feldstein with dazzling chemistry) are long-time besties and big-time nerds. Whatever their friendship circle lacks in, their grades make up for.
But as graduation approaches, they experience something akin to a midlife crisis: in realizing that they've wasted their teenage years, Amy and Molly agree to go wild for a night out... something which doesn't come naturally to them.
In Booksmart, director Olivia Wilde wittily tests all the common challenges of girlhood—friendship, popularity, parents, drugs, sexuality—with a refreshing twist.
5. Fish Tank (2009)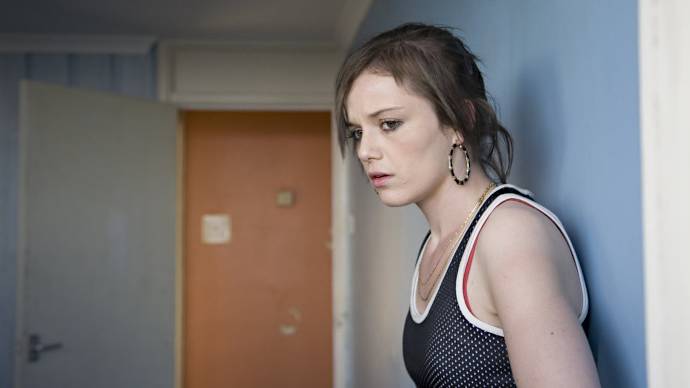 Fish Tank isn't as pink and fluffy as some of the other chick-flick picks on this list, but it's certainly realistic to the teenage girl experience. Specifically, girls in working class Britain.
Mia Williams (Katie Jarvis) lives on a council estate in East London, where her feisty attitude and toxic surroundings leave her feeling alienated. She doesn't get on with her family and she has no friends.
Her one outlet is hip-hop, however, and the attention she receives from Connor (Michael Fassbender) is the only thing that makes her feel heard. Unfortunately, Connor is her mother's boyfriend who's grooming her by exploiting the vulnerability she keeps locked behind a hard shell.
Andrea Arnold's low-budget drama is rough, raw, and eye-opening. For an honest look into one of the sadder realities of girlhood, Fish Tank is a must-watch—as long as you know what you're getting into.
4. Eighth Grade (2018)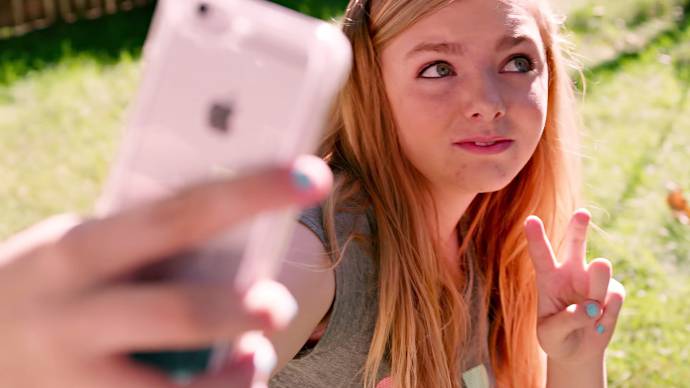 The choice to put a male director in front of an intimately female coming-of-age movie will always be at least somewhat questionable. However, Bo Burnham is one who seems to really get it.
Having built his comedy career on calling out society's follies, his keen eye can see past the veneer—and that's what he does in Eighth Grade.
Eighth Grade takes a look at the influence of social media on girls in high school. Teenagers have always sought peer approval, but the modern age of apps makes it an even bigger strain on adolescence.
Kayla (Elsie Fisher) has social anxiety that only serves to fuel her growing obsession with social media, which she vents about through YouTube vlogs. How very 21st century.
3. Blue Is the Warmest Color (2013)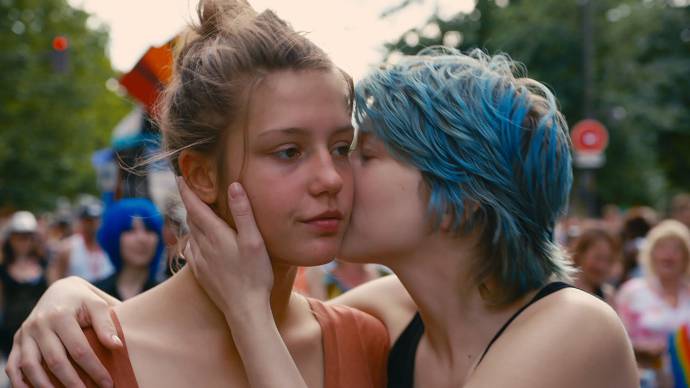 In Blue Is the Warmest Color, Adèle (Adèle Exarchopoulos) has a unique sexual awakening: unsatisfied by men and intrigued by women, the shy 15-year-old is worried by what she's discovering in herself.
When Adèle tries out a lesbian bar, a blue-haired woman she once passed on the street (and immediately fancied) comes over and they become friends. Then, more than friends.
Suffice to say, not everyone in Adèle's life approves of Emma (Léa Seydoux), especially because she's older.
Being a French romance drama, you can expect Blue Is the Warmest Color to have all the art, passion, and openness of European cinema. Abdellatif Kechiche filmed 800 hours of raw footage for this one, which culminated in a film that won the Palme d'Or.
2. The Virgin Suicides (1999)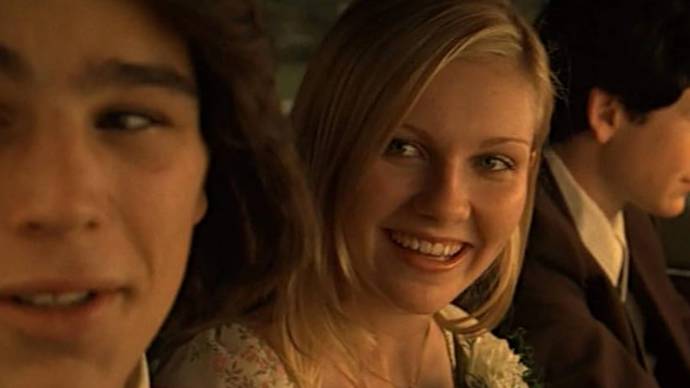 "You're not even old enough to know how bad life gets," a doctor says to young Cecilia (Hanna R. Hall) who previously slit her wrists. She replies: "Obviously, doctor, you've never been a 13-year-old girl."
Thanks to their overly strict parents, the Lisbon sisters are made to lounge around at home, seducing boys with their eyes even when they can never so much as touch them.
The girls' femininity and sexuality are forced to slip quietly between the cracks, but they can never be smothered completely.
Everything about Sofia Coppola's adaptation of Jeffrey Eugenides's psychological novel is dreamy... except for the odd moments of grisly tragedy. The lighting, wardrobe, and cinematography all have that dewy gloss often associated with Coppola.
In The Virgin Suicides, Coppola somehow manages to present a story about the male gaze (as the neighborhood boys watch the girls from their windows) through a female gaze lens.
1. Lady Bird (2017)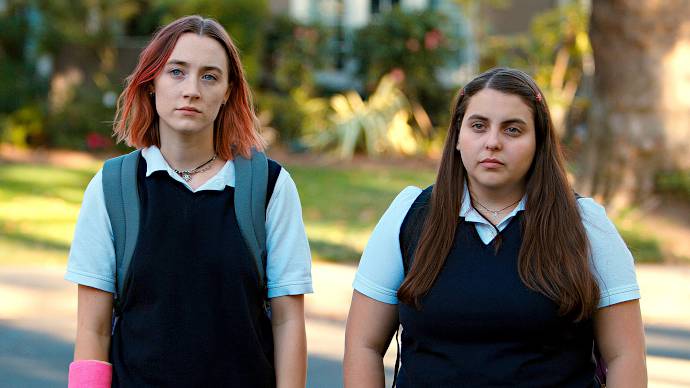 Before she led Greta Gerwig's version of Little Women, Saoirse Ronan played the messy but strong-willed senior Christine (who makes everybody call her "Lady Bird").
Lady Bird attends a Catholic school in Los Angeles but yearns for New York. She's a theater kid caught between hierarchies and doesn't realize her boyfriend is gay until she catches him with a boy on opening night.
Her problems are trivial in the bigger picture but they feel very real to her, and Gerwig presents them with such expertise that they feel real to us. Enough to win Lady Bird five Oscar nominations!
The authenticity and soul of this movie—its balance of realism, drama, and comedy—comes from the fact that Gerwig based it on her own experiences growing up in Sacramento.