Every generation has its own slang, fashion, and culture. Gen Z kids are considered "digital natives," the first to grow up with ubiquitous technology. They also have no qualms voicing their emotions or political beliefs in their "villain era."
Generation Z is all about diversity, self-expression, revolution, and "breaking out of the matrix." It's a cancel culture that simultaneously seeks to accept everyone yet scrutinizes their every move, landing them the nickname "snowflakes."
Here are the best movies that capture the Gen Z lifestyle and ideals that set them apart from their millennial siblings (who still have one foot in a more formal, analogue world).
13. Spree (2020)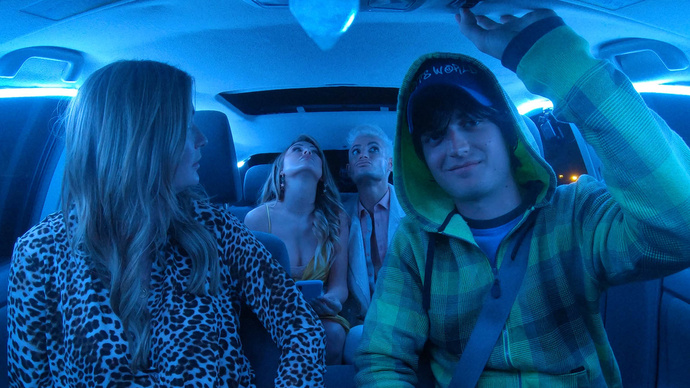 "Social media is dangerous" is the message behind many modern films. Think The Circle (2017) or basically any episode of Black Mirror.
Spree takes this warning to the extreme with its hyperbolic satire of what people are willing to do in order to go viral.
In the case of Kurt Kunkle (played by Joe Keery), that means livestreaming the murders of his passengers. It's a lot like Uber, if Ted Bundy was driving.
Get ready for Eugene Kotlyarenko's frenzied fish-eye feature film that was surprisingly produced by Drake!
12. Blockers (2018)
"Yas queen!" is the sound of a middle-aged dad trying to decode Gen Z language. Spying on their kids, the parents of some prom seniors are stuck trying to decipher what the eggplant emoji means.
Once they realize, it's time to get blocking! John Cena, Leslie Mann, and Ike Barinholtz star in Blockers, a crowd-pleasing American comedy that's open-minded about sexuality, identity, and adolescence.
11. Not Okay (2022)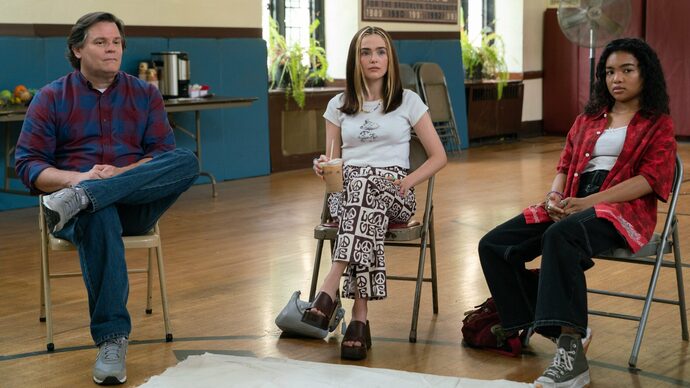 You can tell that Not Okay has a Gen Z protagonist just from the wardrobe alone (thanks to costume designer Sarah Laux).
Director Quinn Shephard stays on-trend with money piece hair highlights, chunky rings, and colorful beaded iPhone cases, showing an acute attention to detail that makes up for the fact that Not Okay really doesn't add anything new to the social media discussion.
Still, Zoey Deutch is fun to watch as a fake influencer who photoshops Paris into her selfies, introduced to us with a trigger warning: "Unlikable female protagonist."
10. Teen Spirit (2018)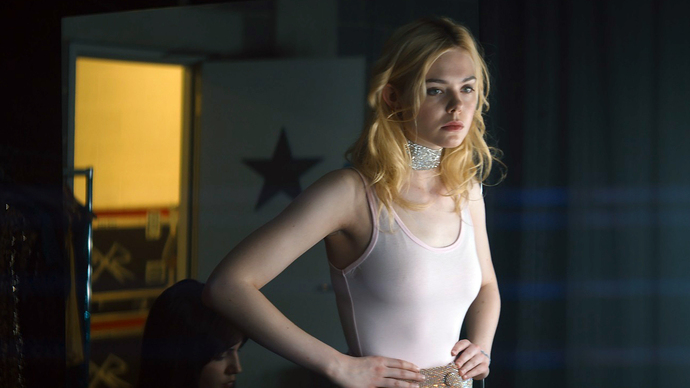 Sure, there are tons of talented singers out there. But without the public's vote, talent is a complete waste of time. It's crazy how much power a TV audience can wield in the modern day!
This is unfortunate for Violet (played by Elle Fanning), who's a shy, awkward teenager from a small village on the Isle of Wight. She's underaged, has no real experience, and possesses a surname that most viewers can't pronounce.
Still, Violet enters the Teen Spirit UK singing competition, and her obsession with stardom mirrors the fame-hungry aspect of Gen Z.
9. Ingrid Goes West (2017)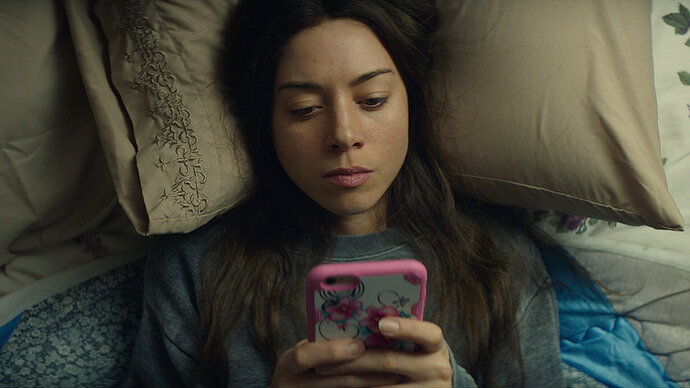 Instagram influencers are the epitome of zoomer culture. Pics or it didn't happen. #ootd. People can earn thousands from a single selfie, if they're photogenic enough.
This is perilous for someone like Ingrid (played by Aubrey Plaza), who's so unstable that she crashes her Instagram idol's wedding and genuinely believes they're besties.
In reality, Ingrid is fresh from a mental hospital and already locating her next influencer target. Scary how easy it is to track someone down and know everything about them from a single app...
8. Do Revenge (2022)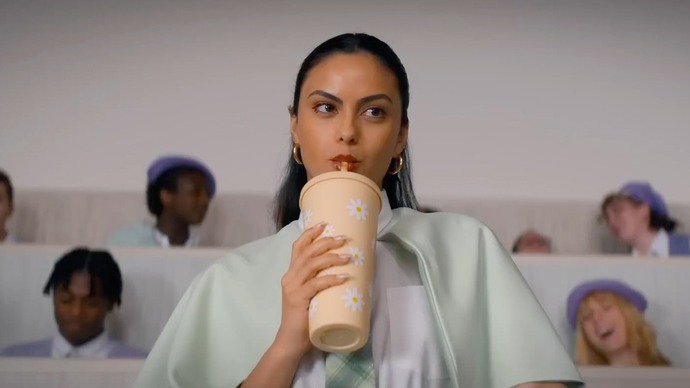 If a zoomer isn't carrying a Starbucks iced coffee, they're probably sporting a straw tumbler cup, reused to save the planet and bank an extra accessory at the same time.
You can even buy the same daisy tumbler found in Do Revenge, which stars Camila Mendes and Maya Hawke as two high schoolers out for—you guessed it—revenge.
Summed up, Do Revenge is like Fatal Attraction (1987) meets Strangers on a Train (1951) meets Heathers (1988). Gen Z is all about mixing Y2K with the 80s and 90s, as we see done perfectly in Do Revenge.
7. The Hate U Give (2018)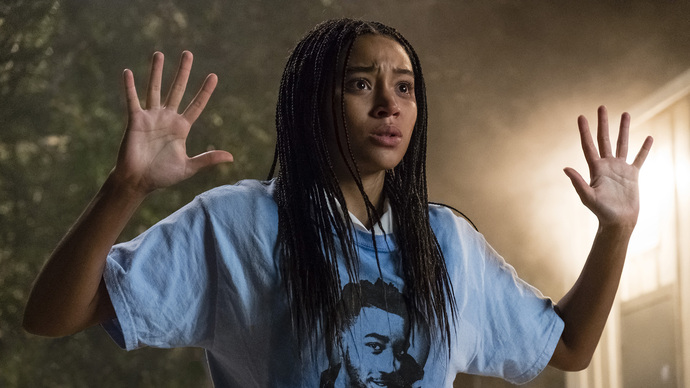 The Black Lives Matter protests that broke out during the COVID-19 pandemic was a pinnacle moment for Generation Z. In reaction to the murder of George Floyd, people worldwide gathered to make a change.
Just two years prior, The Hate U Give came out, stirring up the rage that would eventually spill into lockdown riots.
Any contemporary movie that begins with a black driver being stopped by a white policeman is sure to end badly, and George Tillman Jr.'s powerful drama is one of the first (and best) examples.
6. Love, Simon (2018)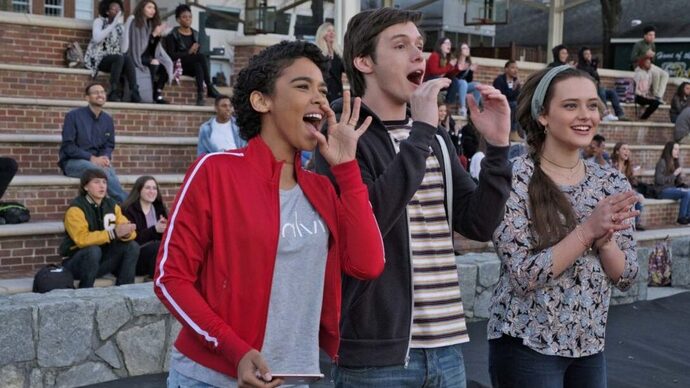 From the outside, Love, Simon looks like a complete cheesefest. However, it's a lot more engaging and affectionate than the trailer might lead you to believe, often compared to a John Hughes classic (The Breakfast Club, Ferris Bueller's Day Off) by critics.
Love, Simon takes place in everyday American suburbia, where Simon Spier (played by Nick Robinson) drinks iced coffee and goes cruising with his mates like every other Gen Z-er. Oh, and he's also pretending to be straight...
5. The Edge of Seventeen (2016)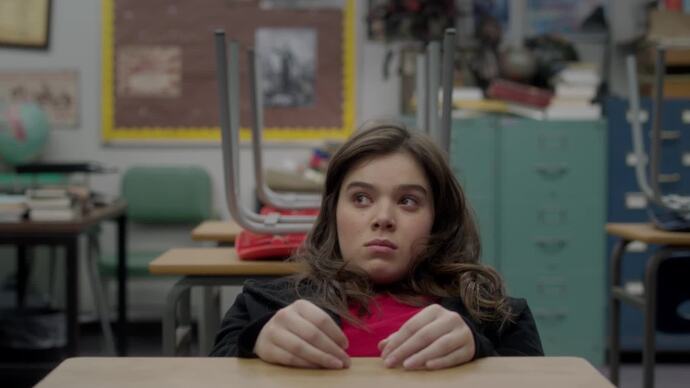 Kelly Fremon Craig's directorial debut The Edge of Seventeen shows the harsh-but-true, not-so-romantic life of a teenager, played by Hailee Steinfeld (who received critical acclaim for her performance).
This coming-of-age comedy-drama follows the life of Nadine Franklin, whose best friend and popular brother start dating.
What first appears to be just another teen dramedy surprises us with a razor-sharp script in the window of time right before centennials were overwhelmed by social media.
4. The Fallout (2021)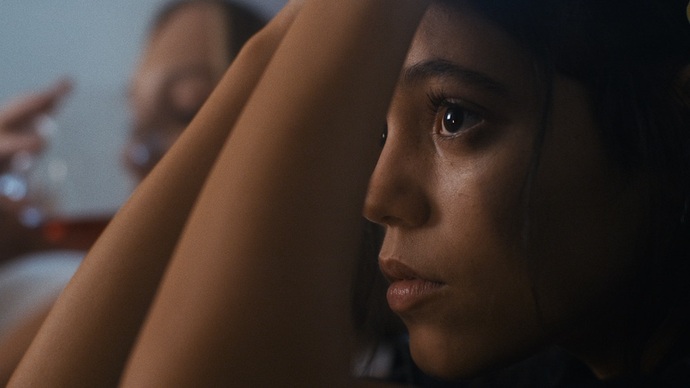 Mia (played by Maddie Ziegler) is bronzing her stomach with fake abs moments before hiding in a toilet stall from a school shooter. Sadly, both of these things are common to the Gen Z experience: body image issues and school shootings.
Megan Park's directorial debut The Fallout was met with universal acclaim for its stark exploration of trauma in young teens, focusing on high schooler Vada (played by Jenna Ortega) who struggles with PTSD while discovering her own identity and sexuality.
3. Booksmart (2019)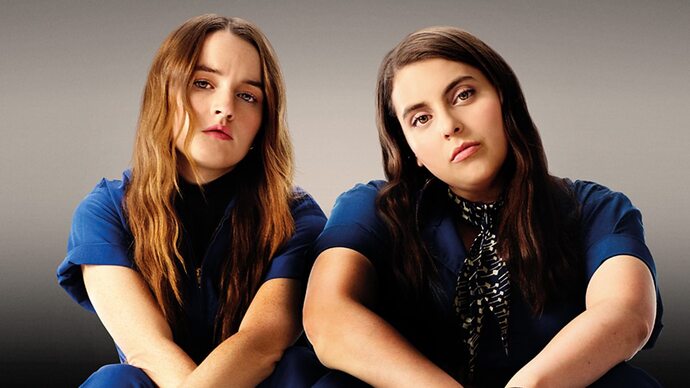 The rigid high school hierarchy (boiled down to nerds versus popular kids) plays a part in basically every coming-of-age movie.
In Booksmart, however, we get the Gen Z version in which best friends Amy and Molly (played by Kaitlyn Dever and Beanie Feldstein with sparking chemistry) realize they've wasted their teen years on reading and studying instead of actually living.
So, they're going to attend a graduation party and live it up. But when you're new to drugs, beer pong, and first kisses, things can get a little rocky and awkward—in a hilarious yet endearing way.
2. Eighth Grade (2018)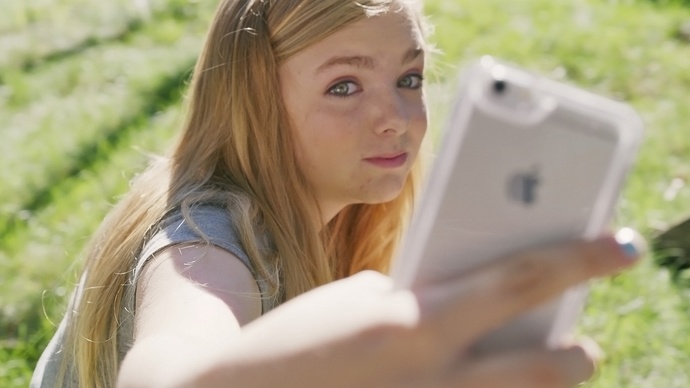 The irony of social media making people less sociable isn't lost on anyone. It's a tired trope nowadays, but one that filmmaker/comedian Bo Burnham revives in his critically acclaimed film debut Eighth Grade.
Self-discovery has always been a difficult part of growing up, but even more so for Gen Z thanks to Instagram and influencers.
Despite YouTube vlogging about her confidence, Kayla Day (played by Elsie Fisher) is voted "Most Quiet" in real life, illustrating the chasm between people's reality and online presence.
1. Bodies Bodies Bodies (2022)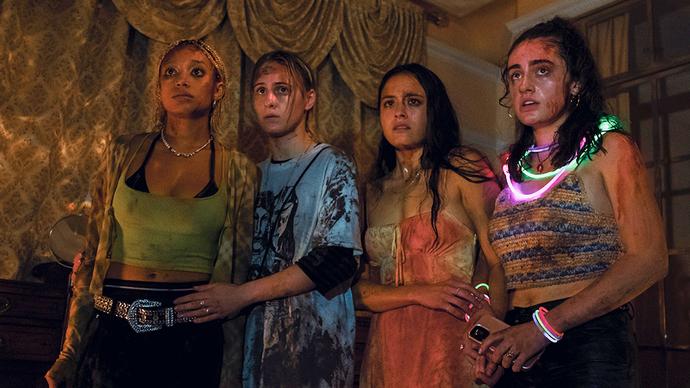 Bodies Bodies Bodies isn't the greatest movie on our list, but it's certainly the most Gen Z because it's an explicit satire of the culture. It's a zoomer whodunit, a slasher flick with iPhones.
Bodies Bodies Bodies is about a murder mystery game that goes wrong. The A24 black comedy shows the dark, selfish side of the post-millennial age, where everything is a "trigger" or "gaslighting."
In fact, the overuse of these buzzwords is exactly what makes their meanings—and the people who say them—so hollow. It's the best and worst of Gen Z in a nutshell.