Social media has brought people together in ways unseen, but that level of connectivity isn't all smiles and roses.
It's simply unnatural for so many humans to be so interconnected in such a fast-paced, tech-centric, online landscape where screens constantly ping us with notifications and advertisements.
Not to mention cyberbullying, catfishing, scams, fraud, comparison depression, and all that other stuff to worry about.
Here are our picks for the best movies about social media that explore the various threats and issues that come with it.
8. Disconnect (2012)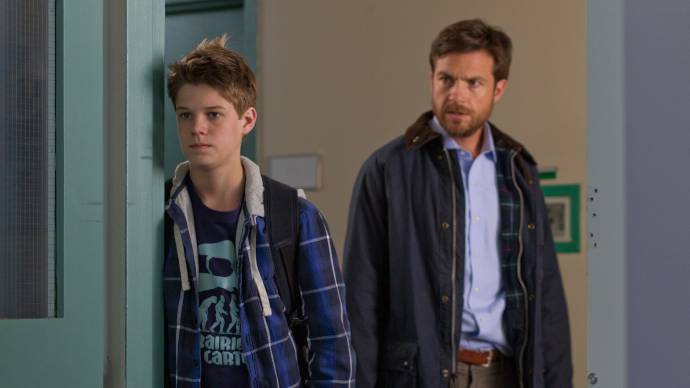 One of the biggest problems with social media is how it disconnects you from the world—the same world that social media advocates claim it brings you closer to.
Sure, you can have a million friends on Facebook and access to every travel site in the world, but at the end of the day, social media is just you alone in your room absorbed by your screen.
This isn't news to any of us, but the most pressing aspect of "disconnecting" is how life-threatening it can be. Whether it's stolen identities, cyberbulling, catfishing, or dodgy chatrooms, the dark side of the web is a large hole that anyone can fall into.
Director Henry-Alex Rubin doesn't provide solutions to any of the three stories in Disconnect, but he does show that reconnecting with loved ones is probably the best result.
This better-than-expected psychological thriller features an ensemble cast that includes Jason Bateman, Hope Davis, Frank Grillo, Paula Patton, and Alexander Skarsgård.
7. Spree (2020)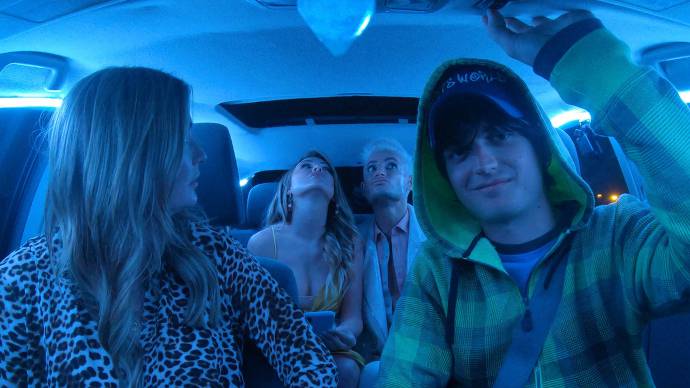 Some critics dubbed Spree as hollow for its all-too-obvious critique of social media that lacked depth and complexity. Well, isn't that exactly the point? The shallow, over-the-top nature of social media is perfectly replicated in this blood-soaked black-comedy.
Written and directed by Eugene Kotlyarenko, Spree follows one very creepy young man in California (played by Joe Keery).
Joe Keery is known for playing Steve in Stranger Things, and we loved him in that. But with Spree, Joe Keery proves that he's not just fit for playing the good guy. Here, we get Kurt Kunkle, who's not just a little mean but actually a full-fledged psychopath.
Kurt is obsessed with becoming a viral social media influencer, but rather getting there via workout plans or phone unboxings, he opts for live footage of him murdering his rideshare passengers.
Keery somehow manages to make Kurt charming despite being a homicidal maniac, which is pretty impressive. The gonzo satire is completely chaotic, filmed in a found footage style that mimics the very thing it's condemning.
6. The Circle (2017)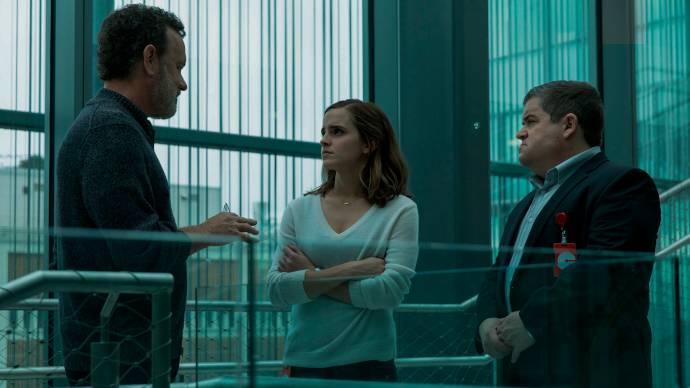 The fact that Emma Watson deleted most apps from her phone after filming The Circle speaks a lot to its message.
James Ponsoldt's techno-thriller uses "The Circle" as a stand-in for mega social media conglomerates like Facebook, using the fictional entity to highlight how disturbing reality actually is.
Think The Internship, except not a feature-length ad for Google (though we do admit it's funny). Instead of hipster napping stations and Quidditch matches, The Circle's campus is a high-tech modern prison that only poses as a utopia at first glance.
Tom Hanks takes the stage to preach about how "transparency" will improve the world, making it a place where no criminal can hide. The cost? Well, the loss of literally everybody's right to privacy.
Interestingly, newbie recruit Mae (played by Emma Watson) doesn't find any of this offputting. She's perfectly willing to sacrifice her family connections and go "transparent" (i.e. permanently recorded).
Despite all the weird stuff that puts us on edge, we don't relate to our protagonist. Perhaps that's what makes it so effective—the fact she doesn't care is even more unsettling than what she's doing.
5. Mainstream (2020)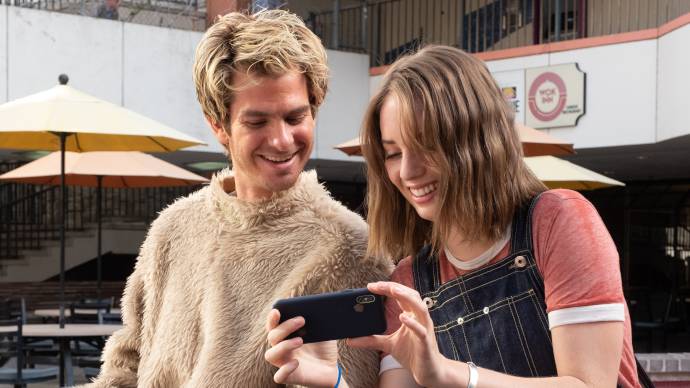 In 2021, Andrew Garfield appeared in Michael Showalter's biopic The Eyes of Tammy Faye, which portrayed how media and TV destroyed the famous Christian singer's self-image. A year before that, he starred in his own social-media-be-warned flick, directed by Gia Coppola.
Link (played by Andrew Garfield) begins Mainstream as an eccentric YOLO enthusiast. He's an anti-establishment rogue who lives for art and adventure, launched to fame when wannabe filmmaker Frankie (played by Maya Hawke) posts videos of his monologues.
Ironically, his fame and reliance on YouTube income make his anti-media messages quite hypocritical. Well, that and the fact he's not the orphan he claims to be but rather the son of a rich family.
After being shipped off to a mental institution for burning down his school, Link's manic behavior turns from pro-art, stick-it-to-the-man ramblings into something much more dangerous.
4. Men, Women & Children (2014)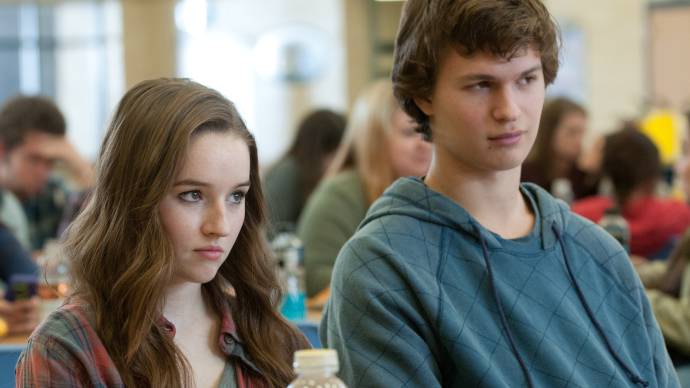 "Social media is bad" isn't exactly a new or inspired message, so making a film that explores this angle without retreading footprints is a difficult task, to say the least.
Men, Women & Children was disliked by some critics for not adding anything new to the conversation. But in a plot about how damaging the digital age is, there's only so much you can do with a phone!
Other critics didn't share those same criticisms with Jason Reitman's comedy-drama, which gave us certain scenes that still haunt us to this day. Based on Chad Kultgen's 2011 book, Men, Women & Children switches between different stories.
The film explores all kinds of issues that arise from social media, including thinspo culture, violent video games, endless pornography, the physical toll of bent necks and strained eyes, and the loss of genuine human connection in scrolling, sexting, and messaging.
These are all issues we not only recognize but deeply relate to, even if we want to pretend we don't. Men, Women & Children is about a different kind of addiction—one that's so prevalent in our technophilic society that we barely even register it as an addiction.
The all-star cast features Rosemarie DeWitt, Jennifer Garner, Judy Greer, Dean Norris, Adam Sandler, Ansel Elgort, Kaitlyn Dever, and Timothée Chalamet.
3. Ingrid Goes West (2017)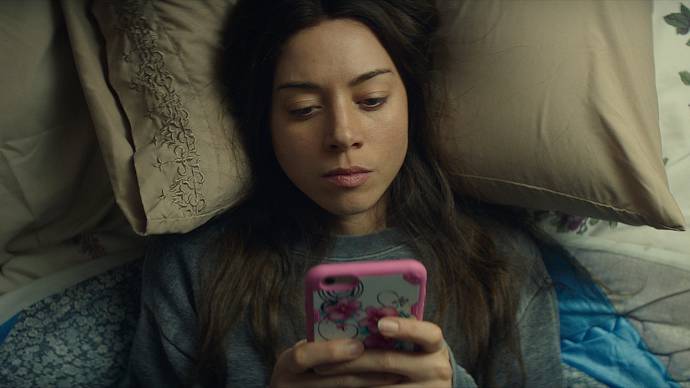 This film's a little more on the fun side, even if it's still kind of dark. Ingrid Goes West is funny, clever, and in-tune with the current social media landscape.
While The Circle's dystopian headquarters make sense to us in a distantly familiar way, Ingrid Goes West unfolds against a backdrop we've all directly experienced first-hand: Instagram.
Taylor Sloane (played by Elizabeth Olsen) lives a supposedly picture-perfect life, which is why she takes so many pictures of it and posts them to Instagram. Conversely, Ingrid (played by Aubrey Plaza) is obsessed and lives through her Instagram sunsets and beaches.
As it so happens, Ingrid is quite insane and decides to infiltrate the influencer's life whom she obsesses so heavily over. It takes Taylor a while to click onto the fact Ingrid isn't an accidental friend but a serious stalker who just got out of a mental asylum.
Matt Spicer's black-comedy is a unique ball of chaos, showing us a bleaker side to The Golden State we often see on Instagram.
2. Eighth Grade (2018)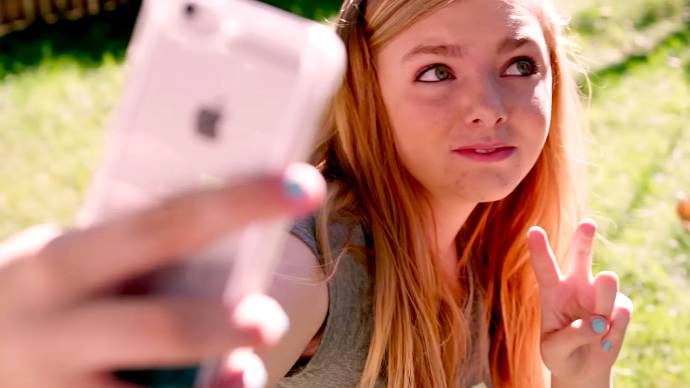 Director Bo Burnham isn't your typical comedian. He's exceedingly open about his own mental health struggles, especially in connection to his social media presence.
The bulk of his stand-up comedy is comprised of satirical songs, written to point out society's pitfalls and his own shortcomings. But he channels a different kind of energy in directing Eighth Grade.
Elsie Fisher does a brilliant job as teenager Kayla Day, who projects her personality into YouTube videos rather than in real-life. Voted "Most Quiet" at her New York middle school, Kayla lives vicariously through social media, which only worsens her anxiety.
Eighth Grade might not be about Burnham personally, but it's heavily inspired by his own struggles with anxiety and panic attacks. Growing up is already scary, but it's even harder when you're doing it alone.
Bo Burnham's award-winning coming-of-age film is touching and funny, but never shies away from the bitter truth of its message.
1. The Social Network (2010)
The Social Network isn't so much about the effects of social media on our lives, but how modern social media was created in the first place. First it was Friendster, then it was MySpace, and before anyone knew it, we landed in an era of apps and Facebook.
We all know Mark Zuckerberg founded Facebook back in 2004. We also know he's kind of... strange and offputting.
Jesse Eisenberg impressively captures the mannerisms of the fast-talking, seemingly emotionless computer genius who betrayed his friend to build a site about making friends. The friend in question? Eduardo Saverin (played by Andrew Garfield).
David Fincher is an acclaimed auteur who managed to make two hours of people arguing enjoyable. In fact, The Social Network's dialogue is what makes it so thoroughly praised, studied, and analyzed—even going so far as to win an Academy Award for it.