Poetry is one of the longest-standing artforms in the world, transcending technology and preceding science—all the way back to when a poet only needed one thing: their voice.
For as long as language has been around, artists have naturally translated thoughts and emotions into rhymes and stories that express the deepest aspects of humanity: love, hate, fear, gratitude, anger, etc.
Here are some of the best movies about poets and poetry, retelling the lives of the world's best and most famous writers while giving voice to even the most troubled characters.
15. Mary Shelley (2017)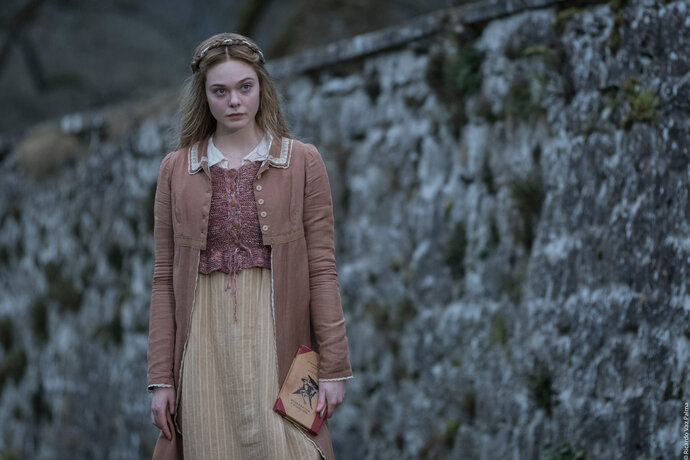 You've heard of Mary Shelley, right? She's the creator of Frankenstein and essentially the sci-fi genre as a whole. A Mary Shelley biopic was bound to be made at some point—in this case, by Haifaa al-Mansour in 2017.
Elle Fanning was the perfect casting for the young Gothic feminist figure, who starred alongside Douglas Booth as fellow writer and partner Percy Shelly (author of "Ozymandias").
Although al-Mansour did gloss over some of the complexities in Mary Shelley's life, Mary Shelley is still an all-around solid historical drama with fine period detail and strong performances.
14. Howl (2010)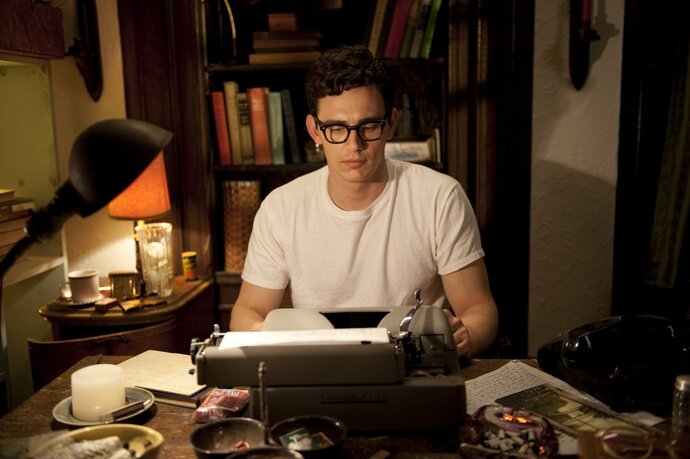 Allen Ginsberg was the defining poet of the Beat Generation. He spoke out against homophobia and the destructiveness of capitalism, usually in rhythmic form.
His most notable poem ("Howl") lies at the core of Rob Epstein and Jeffrey Friedman's drama, exposing how the greatest minds and artists of his generation were driven mad by such an oppressive system.
James Franco sits front-and-center, tapping away on his typewriter in preparation for The Six Gallery reading in 1955. Using a blend of flashbacks, black-and-white, and animation, Howl has fun with its cinematography to lovingly celebrate the artist, activist, and pioneer.
13. Set Fire to the Stars (2014)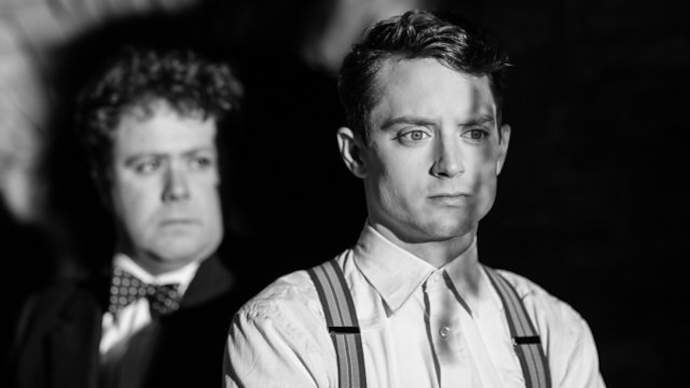 There's something about poetry and black-and-white that just goes so well together—especially when the film is set in the 1950s, playing on that old-school vintage feel.
Since his days leading the big-budget, Oscar-winning blockbuster trilogy The Lord of the Rings came to an end, Elijah Wood has now been embracing the indie side of cinema. One of Wood's many small-scale projects is Set Fire to the Stars.
In Andy Goddard's semi-biographical debut, Wood plays the real-life poet John Malcolm Brinnin, who's tasked with taming the alcoholic madman and genius writer Dylan Thomas during the boomer years of New York.
12. Cyrano (2021)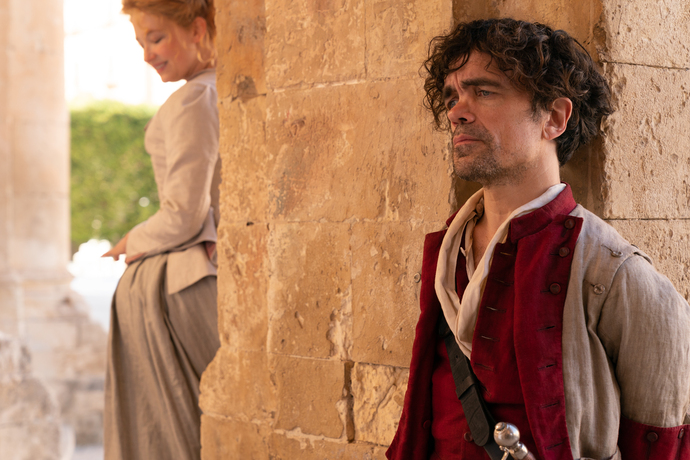 Cyrano de Bergerac, the 1897 play by Edmond Rostand, gets a cinematic revival with 2021's Cyrano.
It takes place in 17th century Paris, where a gifted cadet falls for his (distant) cousin. The only trouble is, he's got a huge nose—or, in the case of Joe Wright's adaptation, he's too short for her liking.
The plot alteration was originally written into a stage musical by Erica Schmidt (Peter Dinklage's wife). Therefore, he was eager to take up the starring role on the big screen, carrying Wright's eloquent period piece with confidence and wit.
11. Bright Star (2009)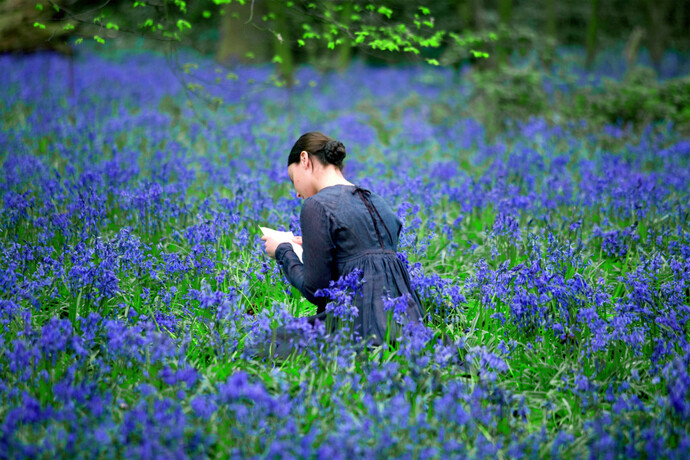 John Keats—one of the most prolific poets of the Romantic era—spent the last three years of his life falling in love before dying of tuberculosis at 25. The apple of his eye was fashionable muse Fanny Brawne, who lived as Keats' neighbor in Hampstead.
Ben Whishaw and Abbie Cornish star as the secretly engaged couple, under the direction of Jane Campion who wrote the script alongside Poet Laureate Andrew Motion. A refined tale of two lovers torn apart by tragedy, Bright Star is a tender homage to Keats' life and talent.
10. Total Eclipse (1995)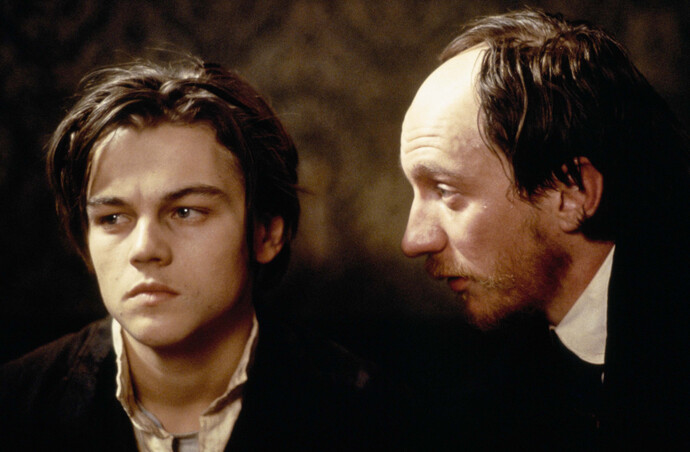 Christopher Hampton penned his erotic historical drama back in 1967, originally performed on stage until film director Agnieszka Holland got hold of it three decades later.
Total Eclipse follows yet-another absinthe-drinking poet, this time played by David Thewlis in 19th century Paris. After neglecting his wife, a younger poet shows up and wrecks havoc on their marriage. (Who wouldn't be seduced by Leonardo DiCaprio with a pipe and quill?)
Total Eclipse may have slipped under your radar, but if you're looking for a daring and sensuous tale of love and betrayal, this one's for you.
9. The Hours (2002)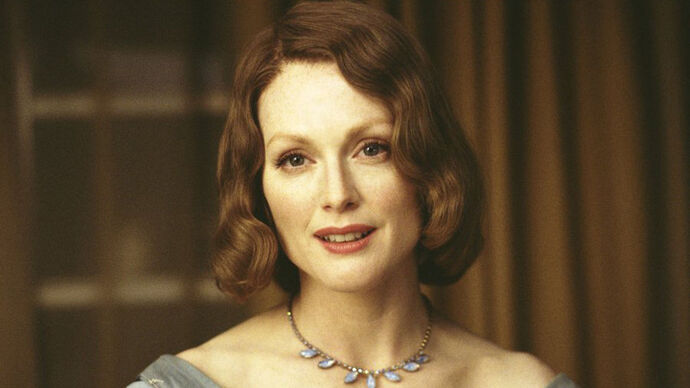 Stephen Daldry's psychological drama takes us across three different time zones in the span of one day.
First, we take a step back into 1923, where infamous writer Virginia Woolf struggles to complete her latest novel Mrs. Dalloway due to severe mental illness. Fast-forward 28 years and Laura Brown escapes her mundane life in Los Angeles through Woolf's transcendent pages.
Lastly, in the more-familiar land of 2001, Clarissa Vaughan (who shares the name of the book's protagonist) is preparing a party to honor her moody ex-lover poet.
Based on Michael Cunningham's skillful 1998 novel, The Hours is an Oscar-winning peek into the human condition, starring Meryl Streep, Julianne Moore, and Nicole Kidman.
8. The Happy Prince (2018)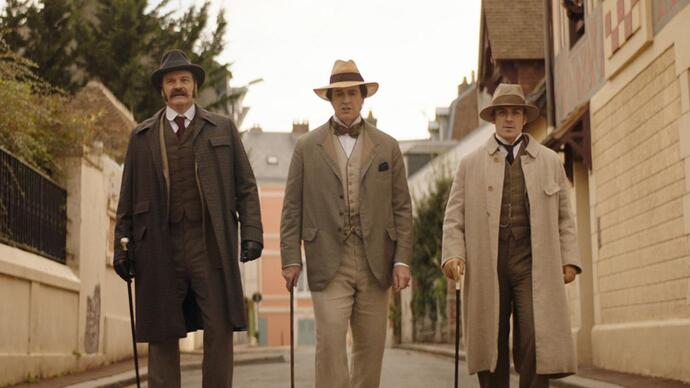 The film industry sure does love biopics, doesn't it? The Happy Prince was screened at the 2018 BFI Flare: London LGBT Film Festival, painting the portrait of Oscar Wilde's final days.
It's 1897 and the Irish poet/playwright has just been released from prison for "gross indecency." He's on his last legs... Where will he go now? Oscar Wilde adopted a famously libertine lifestyle, which led to many complications as a public figure.
Director, writer, and star Rupert Everett distills the wild (no pun intended) writer's passion and turmoil through this affecting cinematic tribute, also starring Colin Firth, Colin Morgan, and Emily Watson.
7. Wonder Boys (2000)
Professor Grady Tripp (played by Michael Douglas) swaps out the stereotypical booze for some... spicy cigarettes... in his portrayal of a tortured writer who's stuck for inspiration.
Directed by Curtis Hanson, Wonder Boys is based on the 1995 novel by Michael Chabon, and it's a great way to sprinkle a touch of comedy over the rest of this so-far melodramatic watchlist.
While Grady suffers writer's block over his second novel, he's also juggling a divorce, an affair with a colleague, and an eccentric student (played by Tobey Maguire) who accidently shoots the chancellor's dog.
A zesty and easy-to-watch comedy-drama that captures the reality of college life—one that even bagged an Oscar—Wonder Boys is fresh, fun, and serious when it needs to be.
6. Paterson (2016)
Jim Jarmusch shows us how anyone can be a poet in his outstanding drama Paterson.
Brilliantly portrayed by Adam Driver, Paterson is a New Jersey bus driver who scribbles down poems in his spare time. His days—unlike the lavish lifestyles of many iconic poets—are pretty monotonous: up early, drive the same bus route, walk the dog, and a quick beer before sleep.
The archetype of the poet drama-queen is put to rest in Jarmusch's nuanced indie flick, showing us that less is more.
5. Anonymous (2011)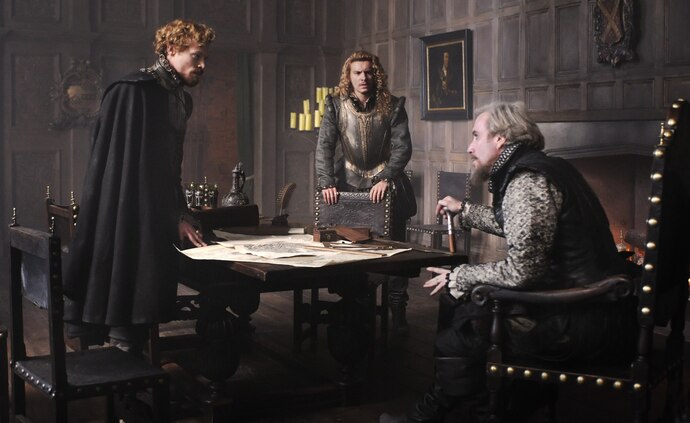 A good chunk of English slang and everyday sayings were born from Shakespeare's infamous plays and sonnets, who remains the most famous English writer in history. His material has been used for tons of great movies and a handful of biopics.
But Anonymous is a little different than your usual biography. It muddles fiction with fact, myth with history. Director Roland Emmerich asks: "What if Shakespeare was just a ghost writer?"
Rhys Ifans stars as the real genius behind the quill, who Emmerich proposes was actually the Earl of Oxford.
4. The Kindergarten Teacher (2018)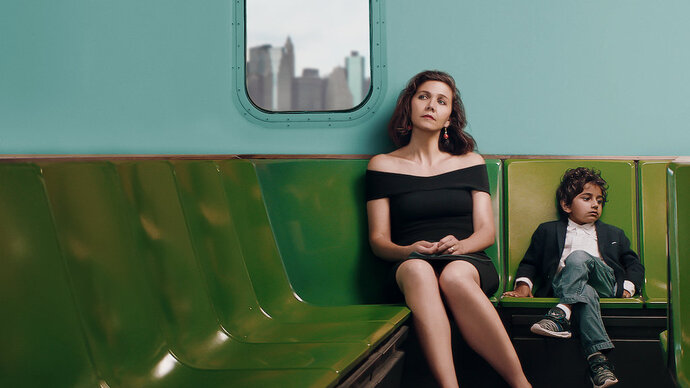 Nadav Lapid's 2014 Israeli film was reinvented by Sara Colangelo to cater to a more mainstream Western palette. The Kindergarten Teacher was met with universal praise, standing tall as one of the few American remakes that keeps the story's sparkle in tact.
Most of that is due to Colangelo's award-winning direction and Maggie Gyllenhaal's impactful performance as the dissatisfied kindergarten teacher. But when one of her five-year-old students shows promise as a future poet, she makes nurturing his talents her new life purpose.
3. The Basketball Diaries (1995)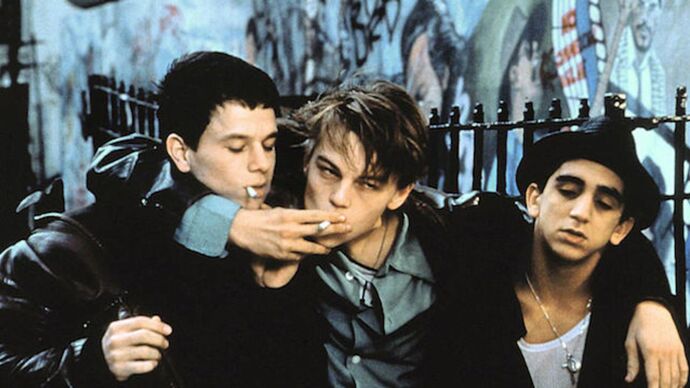 Like Paterson, The Basketball Diaries takes an unusual candidate for a poet and allows them to shine. In this instance, it's Jim Carroll: real-life writer, punk musician, and addict.
A baby-faced Leonardo DiCaprio graces our screens while reciting poetry, but this time it isn't so smooth. Living a rough life on the streets of New York City, Jim turns to heroin as his only other outlet besides writing.
In this true and heart-wrenching story of genius wasted at the hands of addiction, director Scott Kalvert offers a glimmer of hope at the end.
2. Kill Your Darlings (2013)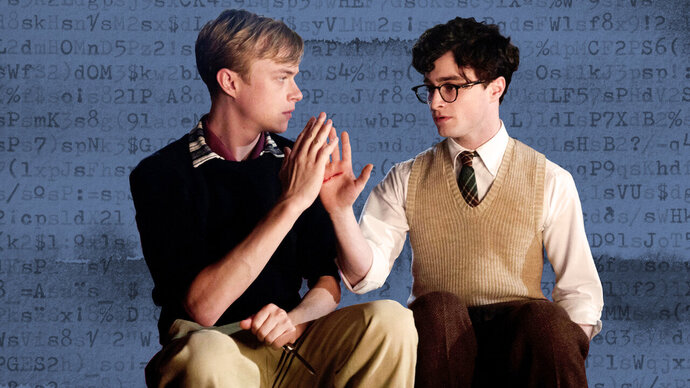 Vinyls, typewriters, drugs, and jazz music... the poetic dream.
Kill Your Darlings hauls us into a frenzied vintage world of smoking bars and reckless free-loving writers in New York City. This account of Allen Ginsberg's influence on the anti-establishment movement of the 1950s takes us back to Ginsberg's college days.
Played by Daniel Radcliffe, Ginsberg befriends the oddball freshman Lucien Carr (played by Dane DeHaan) and together they write for revolution.
Directed by John Krokidas, Kill Your Darlings plays out like a poem itself, matching its grainy film aesthetics with lyrical monologues. Just bear in mind Krokidas' liberal use of artistic license!
1. Dead Poets Society (1989)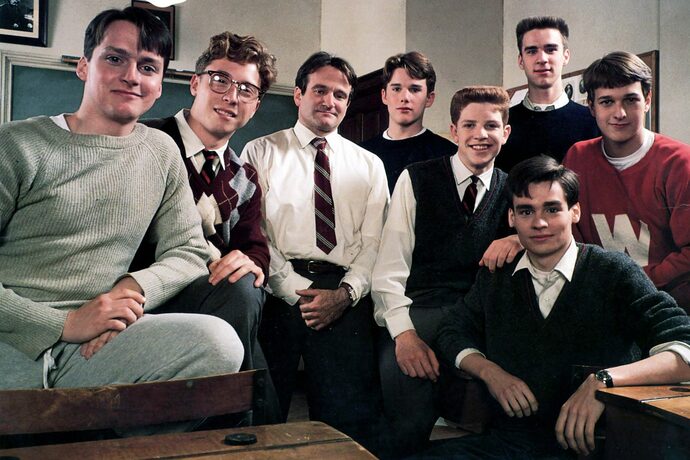 "O Captain! My Captain!" exclaim the voices of preppy high school juniors at Welton Academy in Vermont, 1959. They speak the language of Walt Whitman, praising their quirky and esteemed English teacher for all that he's taught them.
Robin Williams plays said teacher, ingraining his uptight students with a newfound lust for life and art. A handful of the kids even revive his old poetry club, reciting lines in a cave after dark.
Everything about Dead Poets Society is honest, inspiriting, and sentimental (in a good way). What more could you want from a film about poetry? A beloved cult classic, directed by Peter Weir.