When it comes to storytelling, mediums tend to overlap. So much of cinema is based on books and comics, but there's one medium that's more similar than the rest: stage plays.
Whether we're talking about Shakespearean dramas or Broadway musicals, cinema is able to transport these engaging narratives away from the boundaries of a stage and into limitless possibilities.
Of course, doing that is easier said than done. Here are some of the best movies that were originally stage plays and musicals.
Note: I'm not including any movies based on Shakespeare's plays or else we'd be here all day! We have a separate article about movies based on Shakespeare's stories.
9. Mamma Mia! (2008)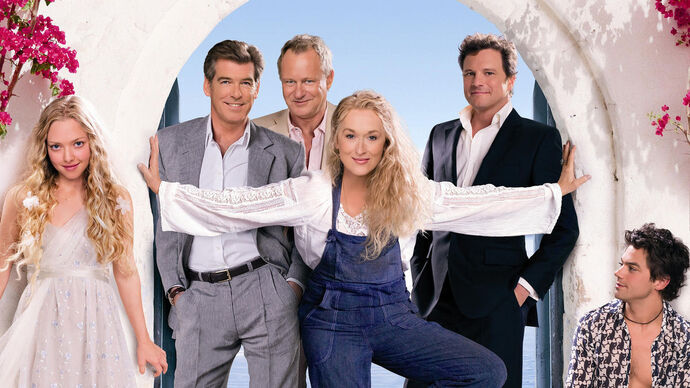 Directed by Phyllida Lloyd
Starring Meryl Streep, Pierce Brosnan, Amanda Seyfried
Comedy, Musical, Romance (1h 48m)
If there's one thing that's guaranteed, it's that at the end of every night, some club out there is ringing out the cheesy, feelgood tunes of ABBA. The Swedish supergroup is a staple for weddings, parties, and drunk karaoke, lifting people's spirits with their happy-go-lucky classics.
Catherine Johnson wrote the screenplay for Phyllida Lloyd's jukebox musical Mamma Mia!, based on her book that was originally written for the 1999 stage musical in the West End.
Titled after ABBA's 1975 chart topper, Mamma Mia! features all the well-known hits from "Dancing Queen" to "Money, Money, Money."
Meryl Streep, Colin Firth, Pierce Brosnan, and Amanda Seyfried star in the the movie adaptation, which is now one of the highest-grossing musical movies of the 21st century.
8. Cyrano (2021)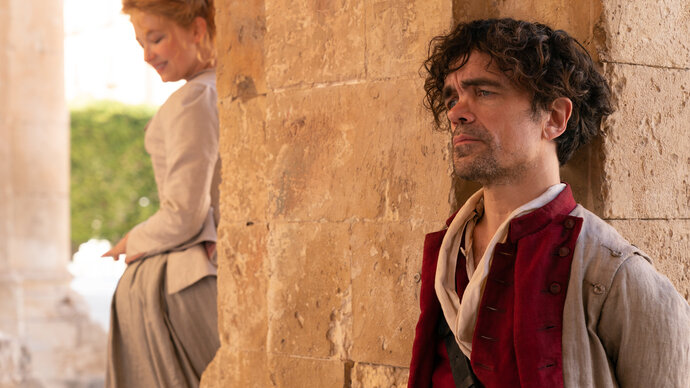 Directed by Joe Wright
Starring Peter Dinklage, Haley Bennett, Kelvin Harrison Jr.
Drama, Musical, Romance (2h 3m)
Joe Wright is a master of period dramas and melancholy romance, which made him the perfect director for Cyrano. Based on Edmond Rostand's 1897 play Cyrano de Bergerac, it follows a soldier/poet who uses his rival as a puppet to woo his crush Roxanne.
The prestigious play has been reworked for the stage tons of times—most recently in 2019 by Martin Crimp—but it was Erica Schmidt who wrote the screenplay for Joe Wright's Hollywood adaptation, based on her own 2018 stage musical rendition.
In Cyrano, Peter Dinklage plays the titular Cyrano, whose original large nose was swapped out for dwarfism as the crux of Roxanne's (portrayed by Haley Bennett) attraction to him.
Although it didn't do too well at the box office, Cyrano got rave reviews as a creative yet loyal reimagining of Rostand's work.
7. Chicago (2002)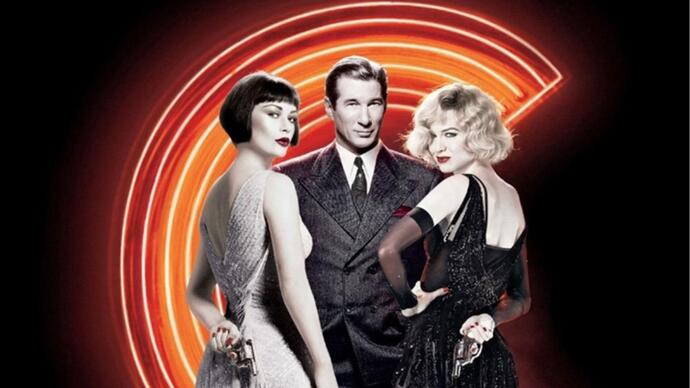 Directed by Rob Marshall
Starring Renée Zellweger, Catherine Zeta-Jones, Richard Gere
Comedy, Crime, Musical (1h 53m)
Chicago first came to the stage in 1926, when Maurine Dallas Watkins undertook a college assignment by turning two court cases she'd covered as a reporter into a script.
This script then debuted at the Sam Harris Theatre that very same year, and it's still performed today under the title Play Ball (to avoid confusion with the musical adaptation Chicago).
John Kander gave the play a musical spin in 1975, and it remains the longest-running American musical on Broadway. So, of course, Hollywood couldn't keep their hands off it—and turned it into a jazzy, black-comedy crime flick directed by Rob Marshall.
Renée Zellweger and Catherine Zeta-Jones star as the two women awaiting trial in Chicago for killing their partners. Hotshot lawyer Billy Flynn (Richard Gere) swoops in and turns them into celebrities to dodge the death penalty, and the two end up as rival performers.
6. A Few Good Men (1992)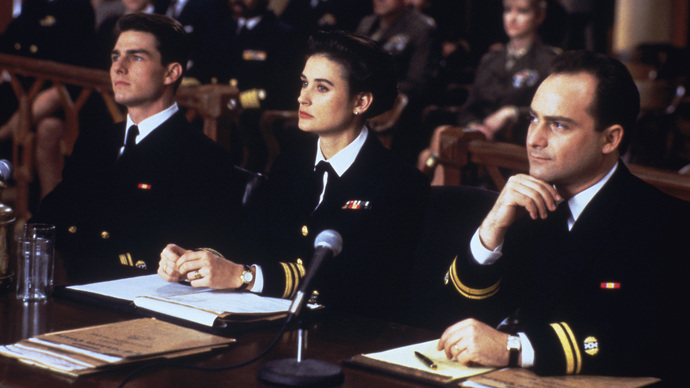 Directed by Rob Reiner
Starring Tom Cruise, Jack Nicholson, Demi Moore
Drama, Thriller (2h 18m)
Rob Reiner's courtroom drama A Few Good Men starred Tom Cruise as Daniel Kaffee, a military lawyer appointed to defend two US marines who are charged with murder.
And, of course, the corruption goes right up to the top, which puts Colonel Nathan R. Jessup (Jack Nicholson) in the hotseat and causes him to bellow his famous line: "You can't handle the truth!"
The Oscar-nominated movie was hailed for its taut acting and screenplay, which many people don't know originated from a play.
Aaron Sorkin wrote the script for the 1989 stage play, which premiered at the Kennedy Center in Washington, DC. Sorkin then adapted his own play for the Hollywood remake, which is why it's so good!
Fun fact: Aaron Sorkin wrote most of the play on cocktail napkins while bartending on Broadway. He'd then go home and type it all up! How's that for resourceful?
The story was inspired by a phone call with his sister, who—after graduating law school—was going to Guantanamo Bay to defend marines under hazing orders from their superior officer.
5. Ma Rainey's Black Bottom (2020)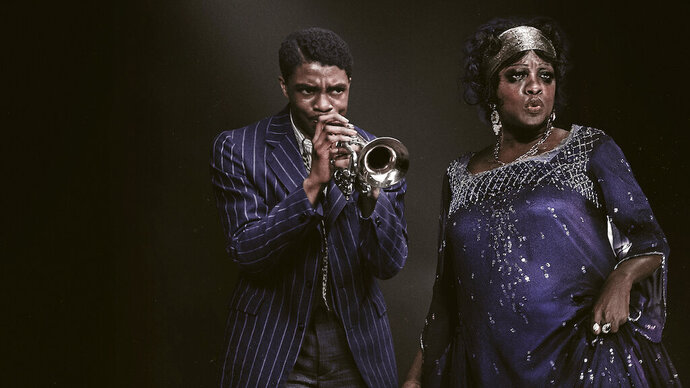 Directed by George C. Wolfe
Starring Viola Davis, Chadwick Boseman, Glynn Turman
Drama, Music (1h 34m)
Viola Davis blew us all away in Ma Rainey's Black Bottom with her depiction of the strong-willed, unapologetic blues singer who you'd never want to get on the wrong side of.
The real-life singer—dubbed "Mother of the Blues"—was a powerful vocalist during the Jazz Age, most famously known for her "moaning blues" style of singing.
August Wilson wrote a ten-play cycle of stories that explore the African-American experience during the 20th century. The only one in this "Pittsburgh Cycle" that wasn't set in Pittsburgh was Ma Rainey's Black Bottom, a tribute to the legendary blues figure.
Theresa Merritt was originally cast as Ma in the first 1982 showing, before Whoopi Goldberg took over for the 2003 Broadway revival.
George C. Wolfe directed the Netflix adaptation, starring Chadwick Boseman in his final, stunning performance before his untimely death. A 30-minute documentary entitled Ma Rainey's Black Bottom: A Legacy Brought to Screen was also released alongside the movie.
4. West Side Story (1961)
Directed by Jerome Robbins and Robert Wise
Starring Natalie Wood, George Chakiris, Richard Beymer
Crime, Drama, Musical (2h 33m)
Okay, I know I said I wouldn't include any Shakespeare adaptations, but West Side Story is practically the only musical version of a Shakespeare play, so I'm going to allow it.
Leonard Bernstein composed the soundtrack for Jerome Robbins's 1957 Broadway musical West Side Story, which is based on the infamous tragedy of Shakespeare's Romeo and Juliet.
Instead of the Montagues and Capulets, we have the Jets and the Sharks as rival teenage gangs in the streets of Manhattan, who clash over their different ethnic backgrounds.
West Side Story quickly became the highest-grossing film of the year, and it nabbed the most Oscars ever won by a musical. (Although Steven Spielberg's 2021 remake was loved by critics and the Academy Awards, it was a complete box office bomb.)
3. Les Misérables (2012)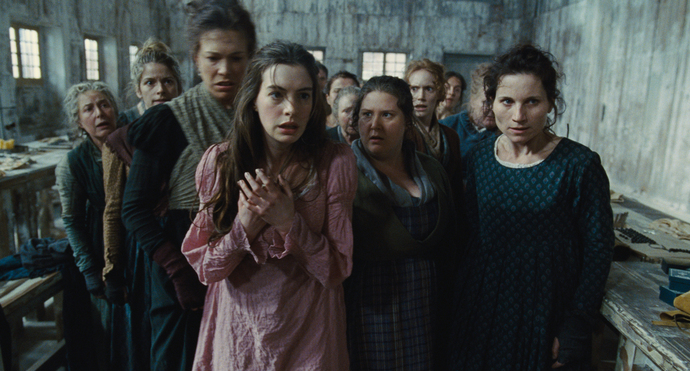 Directed by Tom Hooper
Starring Hugh Jackman, Russell Crowe, Anne Hathaway
Drama, Musical, Romance (2h 38m)
You'd be forgiven for thinking Les Misérables is about the French Revolution, but it's actually the Bourbon Restoration (1815–1830) that's going on in the background.
Victor Hugo's 1862 novel isn't just one of the greatest books ever written; it was turned into one of the greatest musicals of all time.
Claude-Michel Schönberg stunned audiences with the intensity and passion of his historical play adaptation. It follows a French peasant out for revenge after serving 19 years in prison, while a bunch of young revolutionists plot for new France over three operatic hours.
This longest-running West End musical had an epic movie revival in 2012, directed by Tom Hooper and starring a massive ensemble cast: Hugh Jackman, Russell Crowe, Anne Hathaway, Eddie Redmayne, Amanda Seyfried, Helena Bonham Carter, and Sacha Baron Cohen.
2. Amadeus (1984)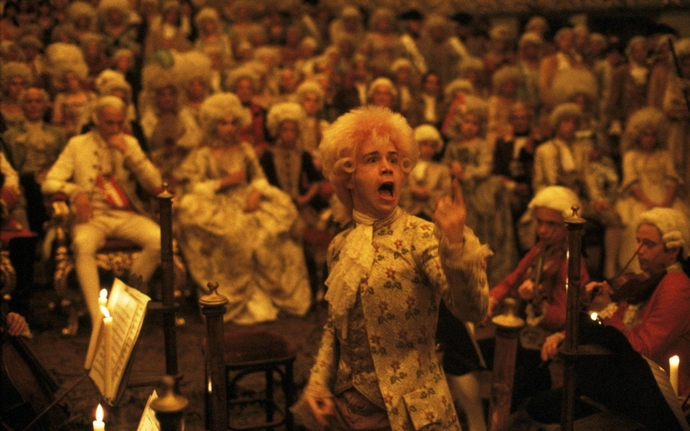 Directed by Miloš Forman
Starring F. Murray Abraham, Tom Hulce, Elizabeth Berridge
Biography, Drama, Music (2h 40m)
Miloš Forman's period biopic Amadeus won 40 awards out of 53 nominations, and is still regarded at one of the best films ever made.
This cinematic feat takes place in late-18th century Vienna, fictionalizing a conflict between the infamous Mozart (Tom Hulce) and Italian composer Antonio Salieri (F. Murray Abraham).
Salieri has long been rumored to have poisoned Mozart out of jealousy, which experts have proven to be a lie. Still, the legend made great material for a play, which Peter Shaffer wrote in the late 1970s.
Of course, if you're a fan of classical music, Amadeus is perfect for you, featuring all of Mozart's greatest tunes.
1. A Streetcar Named Desire (1951)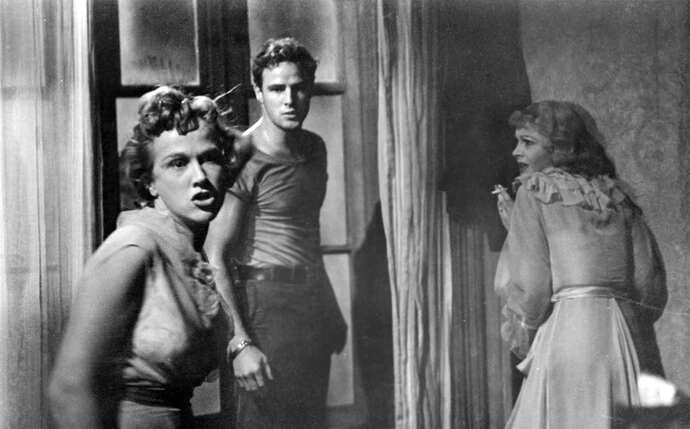 Directed by Elia Kazan
Starring Vivien Leigh, Marlon Brando, Kim Hunter
Drama (2h 2m)
Tennessee Williams is a celebrated playwright who not only brought us A Streetcar Named Desire, but Cat on a Hot Tin Roof (1955) and The Night of the Iguana (1961). Of the three, the former remains his best-known work.
The infamous Broadway play unfolds in New Orleans, where a former Southern belle abandons her riches to live in a shack with her sister and her brother-in-law.
Critics commended A Streetcar Named Desire not just as a fine piece of playwriting, but one of the few honest reflections of society at a time when domestic violence and alcoholism were rife.
Williams accurately depicts gender roles and class segregation, all while engrossing viewers in a down-to-Earth melodrama.
Elia Kazan turned the Pulitzer Prize-winning play into a Gothic Southern movie in 1951, which was the first to win three Oscars in acting categories. These were awarded to Vivian Lee, Karl Malden, and Kim Hunter.
A Streetcar Named Desire also starred Marlon Brando in his most recognizable role as the chiseled but hot-headed Stanley.