Is there a city in the world that's more recognizable than New York City? In the movie world, NYC is incredibly well-represented—when filmmakers need a big city to set their movies in, New York City seems to be one of the go-to spots.
We've already looked at the best movies set in Philadelphia (which, surprisingly, includes a lot more than just Rocky). Let's check out the Big Apple and see which movies set in this massive metropolis are best.
20. Home Alone 2: Lost in New York (1992)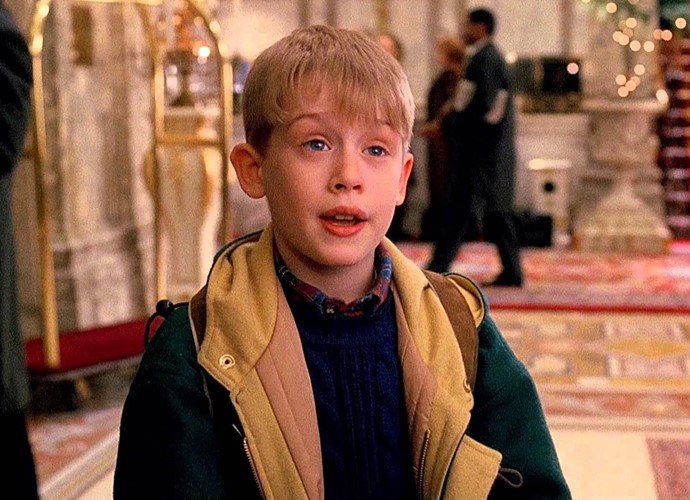 We start with the most feel-good movie on our list. Home Alone 2: Lost in New York brings back troublemaker Kevin McCallister (played by the iconic Macaulay Culkin) for more antics.
In this one, he gets separated from his family again, except he isn't at home this time—he's lost in the Big Apple. Also back are the Wet Bandits, Marv (played by Joe Pesci) and Harry (played by Daniel Stern), who have more relentless booby traps waiting for them.
Lost in New York is a great travelogue for kids, who might imagine having fun and traveling around New York City by themselves.
19. All About Eve (1950)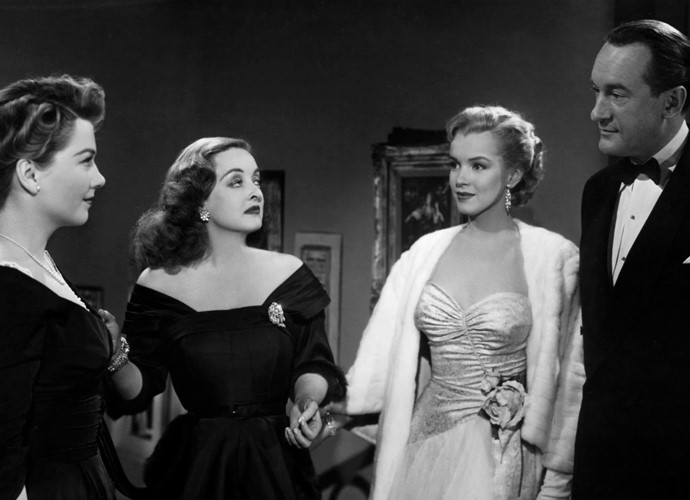 All About Eve best represents the cutthroat world of showbiz during the Golden Age. It's the archetypal David-and-Goliath faceoff between newcomer Eve Harrington (played by Anne Baxter) and incumbent star Margo Channing (played by Bette Davis).
All of this, of course, leads to an ugly Broadway squabble. If you're seeking a classic celebrity feud film or an intriguing behind-the-scenes Broadway drama, All About Eve is for you. New York City never felt so much like a pressure cooker about to blow at any minute.
18. Frances Ha (2012)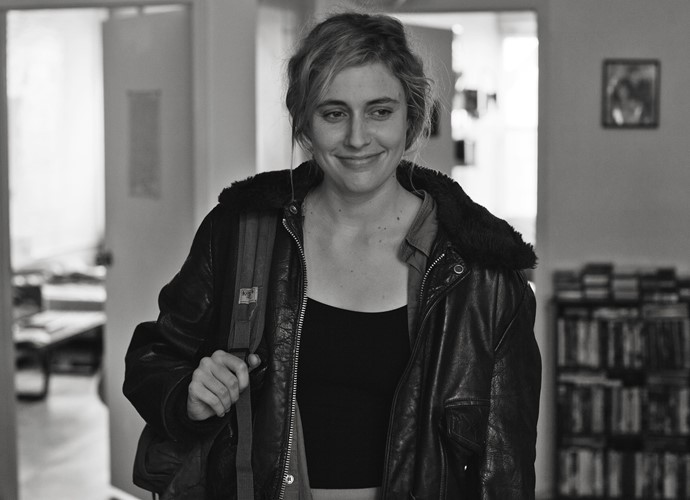 Noah Baumbach is a Brooklyn native, so his stories are often richly infused with New Yorker energy. (Not the case for Barbie, though.)
We can see that very clearly in Frances Ha, which features Greta Gerwig in one of its major lead roles as an aspiring dancer who struggles to get by and keep her friendships afloat.
New York defines the life of Frances Ha. Carefree yet resilient, she's a landmark of her own, and it makes for a poignant hipster film.
17. After Hours (1985)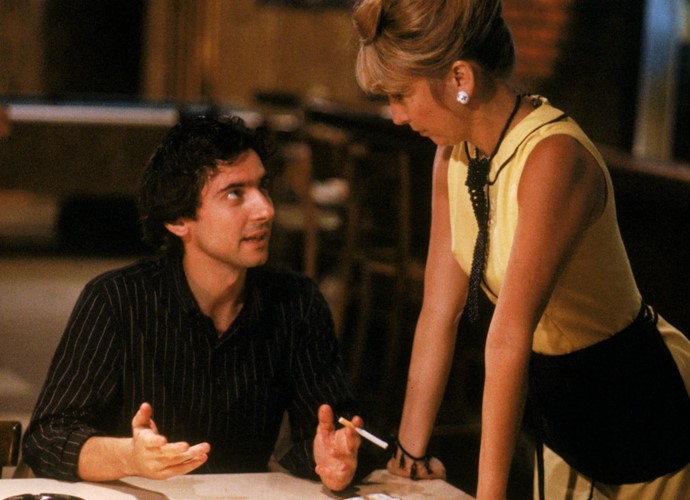 Martin Scorsese is so passionate for New York that he made a Netflix travelogue series with Fran Lebowitz called Pretend It's a City, which frequently showed the shadier parts of the city. However, he first gave us a taste of these elements back in 1985's After Hours.
After Hours centers on the escapades of Paul Hackett (played by Griffin Dunne), who's basically just trying to get home from work but ends up going throught he most hectic night of his life, bouncing from one colorful character and misadventure to the next.
16. Birdman (2014)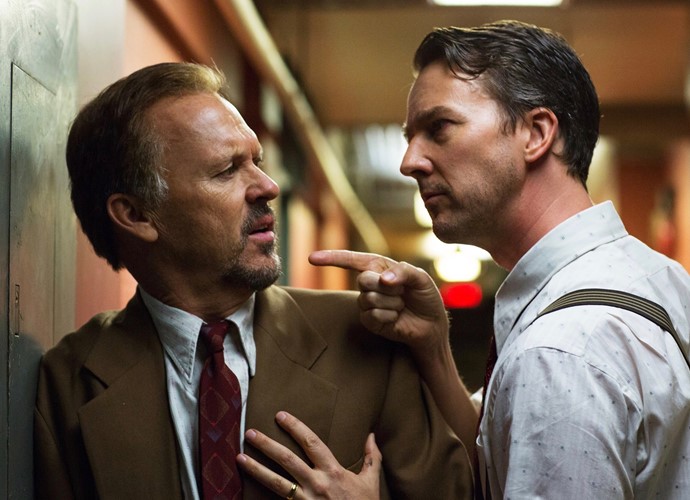 Back in 2014, Michael Keaton was sorely looking for his breakout comeback—and he got it in the form of the Oscar-winning Birdman with a role that so perfectly aligned with his desire to do more serious roles.
The entire film is one continuous journey via one continuous long take, following washed-up actor Riggan Thomson who's trying to claw his way back to relevance with a Broadway performance. Of course, nothing really goes right, and the whole thing is both fun and surreal.
15. The Apartment (1960)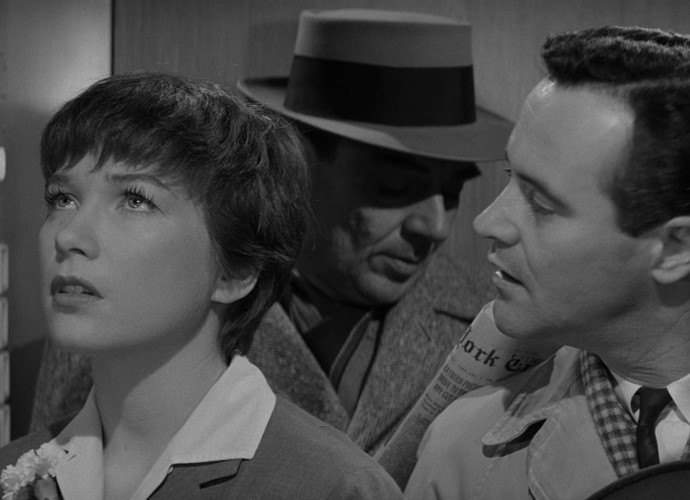 Screwball comedies often make the best of New York's scenery, and it's no different with the comedy classic The Apartment. Billy Wilder's tragicomedy goes to all kinds of places with its insane premise.
At the heart of it all is the relationship between insurance clerk Bud (played by Jack Lemmon) and elevator operator Fran (played by Shirley MacLaine). Their chemistry oozes in every frame, but MacLaine stands out with her sharp wit and persistent spirit that outwits Bud's schemes.
14. Saturday Night Fever (1977)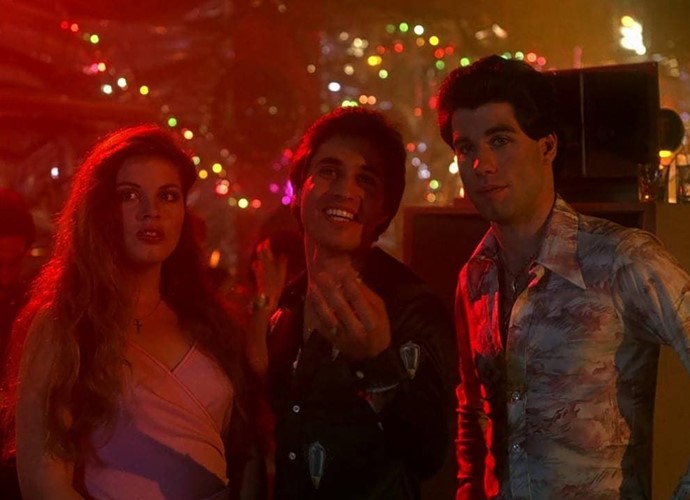 When listening to "Stayin' Alive" by Bee Gees, it's hard not to think of John Travolta strutting along the New York sidewalk. At the height of disco, this scene was one of the most recognizable of the era.
John Badham's Saturday Night Fever is a solid movie about hustling and thriving in New York. Who can't resist imagining dancing like Tony Manero in his white suit in the middle of a club?
13. Moonstruck (1987)
Cher has three major areas she's most known for: her exciting music, her infamous public image, and her breakout movie Moonstruck.
In Moonstruck, Cher plays the forlorn widow Loretta who unexpectedly falls for Ronny (played by Nicolas Cage), the younger brother of her crude boyfriend Johnny (played by Danny Aiello).
The film is really a love letter to Italian-American New York, best represented by Loretta and her family. Complete with a bittersweet romance, none of us will really "snap out of it."
12. Breakfast at Tiffany's (1961)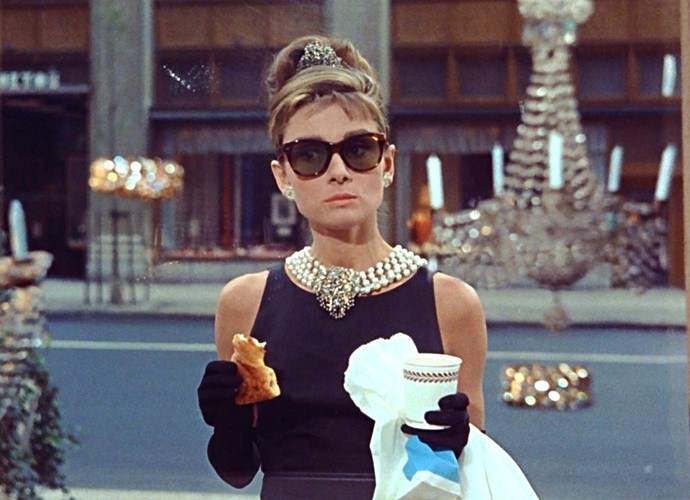 Ask anyone to say the first Audrey Hepburn movie that comes to mind and they'll likely name Breakfast at Tiffany's, with her in her iconic black socialite dress facing a store with her morning coffee and pastry in hand.
In this film that idealizes New York's posh society, Holly Golightly represents the beauty and simplicity that many in the concrete jungle yearn for. It's truly stunning movie that's a classic for good reason.
11. Manhattan (1979)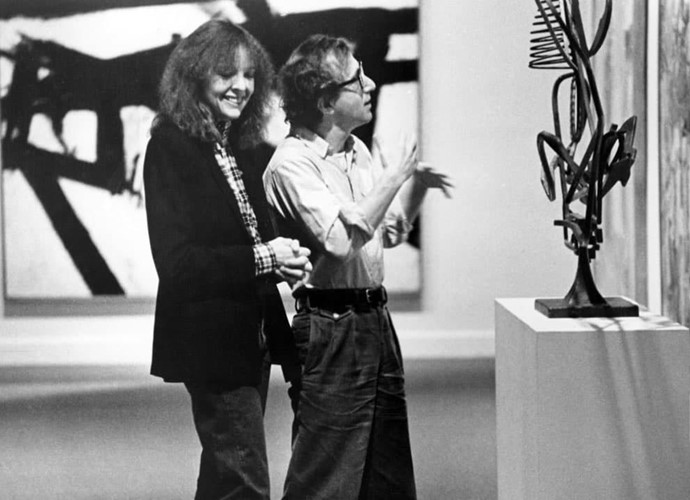 Manhattan is the hardest movie to discuss on our list, given the details that later surfaced about Woody Allen. It's hard to ignore this film's portrayal of an older man dating a teenage girl.
But it's equally hard to deny the passion that went into the creation of Manhattan and how it so perfectly captures the bustling energy of 1970s New York. The arts scene is prominently explored here, so Manhattan is a real treat to watch for film buffs.
We get a real taste of New York as Manhattan bounces from museum to museum, with Woody Allen showing us the very city he adores. It truly lives up to his aim to craft a "love letter to New York City." The best shot is the bench overlooking the Queensboro Bridge.
10. The French Connection (1971)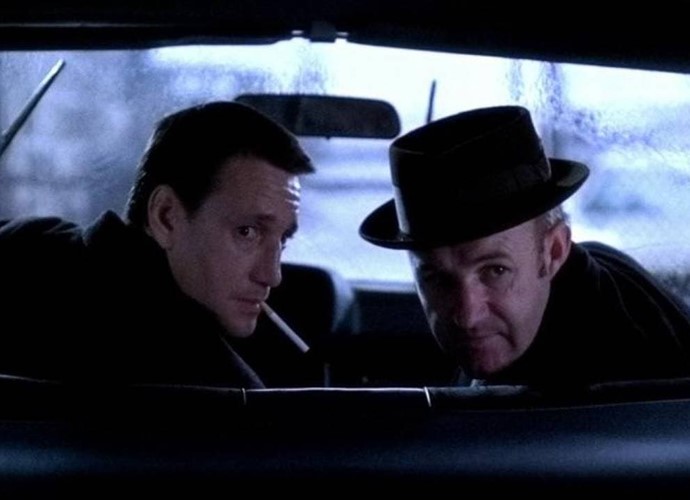 After Bullitt in 1968, many action films tried to ride on the coattails of its success, particularly with regard to its iconic car chase. The French Connection was the first to truly pull it off, reaching the same level of grit and tension of Steve McQueen's actioner.
On its own merits, the William Friedkin-directed film is a strong neo-noir thriller where every New York City street is draped in bleakness and the tension is stretched tight. Plus, Gene Hackman's Detective Popeye Doyle is a movingly grounded character.
9. When Harry Met Sally (1989)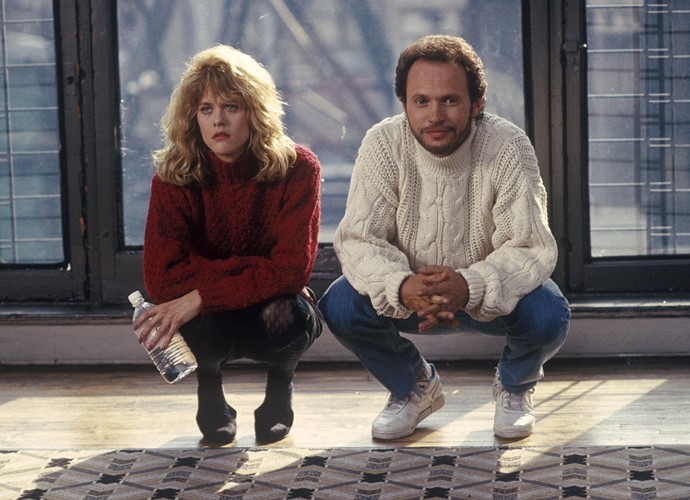 When it comes to the most definitive romantic comedies of all time, When Harry Met Sally is usually ranked pretty highly.
Its popularity was made possible by the undeniable chemistry between everyman Billy Crystal and then-future romcom queen Meg Ryan. Their story—in which they realize that their unusual relationship actually goes beyond sex—is one for the ages.
And New York City is prominently featured here, so much so that fans can easily spot the shooting locations. (Especially the deli and the very specific table where Sally had "what she's having.")
8. Do the Right Thing (1989)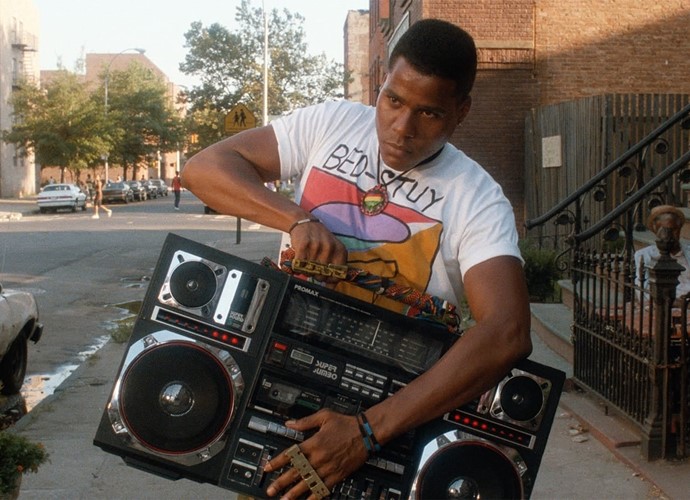 Do the Right Thing is one of those movies that'll make you feel all kinds of ways. It's a comedy-drama created by Spike Lee, and not only is it a fantastic film, but it's also packed to the brim with all things New York.
Add in the all-star cast featuring Danny Aiello, Ossie Davis, Ruby Dee, Richard Edson, Giancarlo Esposito, Bill Nunn, John Turturro, and Samuel L. Jackson, and you have a film that everyone must watch.
7. American Psycho (2000)
American Psycho is a film that cuts deep in more ways than one. Christian Bale takes the lead in this one, and it's the role that ultimately put him on the map as an A-list star in Hollywood.
There's also Willem Dafoe, Jared Leto, Josh Lucas, Chloë Sevigny, Samantha Mathis, Guinevere Turner, and Reese Witherspoon rounding out the incredible cast.
There's plenty of New York in American Psycho, so if you want a glimpse into the high-end world of the Big Apple—and into the mind of an absolutely psychopathic killer—this is the perfect film to watch.
6. King Kong (1933)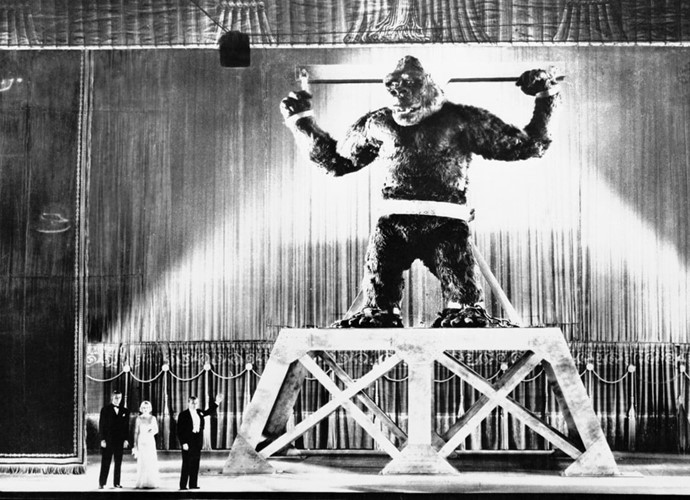 For its time, King Kong was truly something special. Is there a scene that screams New York City more than King Kong climbing the Empire State Building and swatting planes out of the sky?
Obviously, if you've never seen it, you need to prepare yourself for the fact that this movie is pushing 100 years old. But even so, King Kong is a masterpiece of classic cinematography and one of the best monster movies ever made.
5. West Side Story (1961)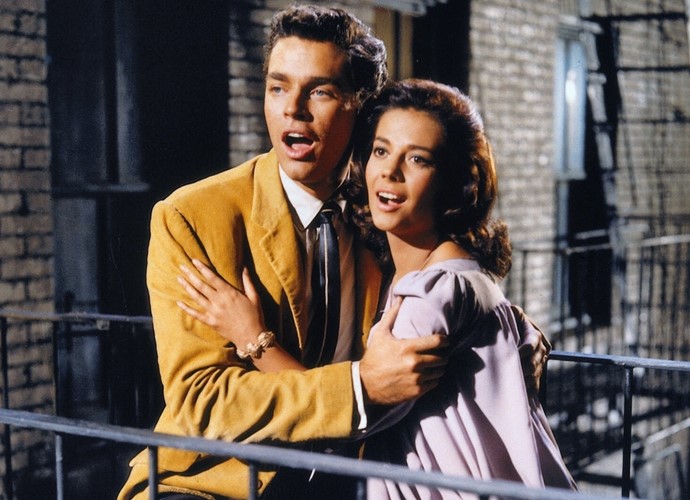 Name a more iconic duo of gangs than the Jets and the Sharks. Go ahead, I'll wait! Plus, while the tale of forbidden love isn't necessarily something new, the way it's handled in West Side Story is a masterpiece.
West Side Story is a catchy musical film that's packed full of amazing songs, fantastic acting, and so much of New York City that it's practically bursting at the seams.
4. Goodfellas (1990)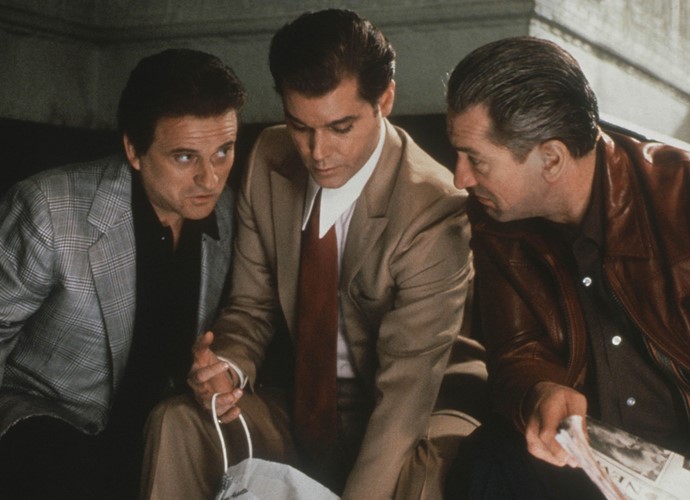 Everyone has their own pick for their favorite gangster movie, but no one can deny that Goodfellas is an almost shoo-in pick for number one. It oozes violence, action, comedy, and just about everything you could ever want to see in a classic crime film.
And the cast is something to behold, with names like Robert De Niro, Joe Pesci, Ray Liotta, Samuel L. Jackson, and Michael Imperioli. It's hard to not be impressed, especially when you add in the fact that Martin Scorsese helmed it all. It's an absolute masterpiece of a movie.
3. Ghostbusters (1984)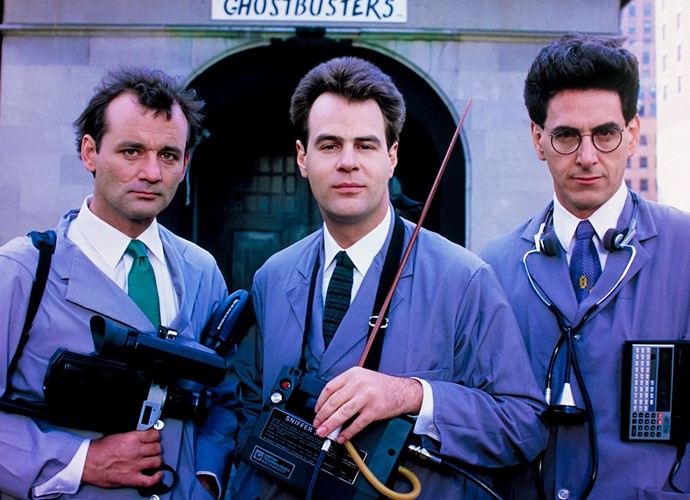 Do we really need to say much about Ghostbusters? I could say it's an incredible film, but its lasting legacy speaks for itself. And unlike most of the movies on this list, Ghostbusters isn't a serious drama.
Instead, it's a hilarious sci-fi comedy mixed with some spooky elements and plenty of New York City. Even though the film was made in 1984, the jokes hold up just as well as ever.
2. The Godfather (1972)
When it comes to classic movies, few are as iconic as The Godfather. It takes you on deep dive into the criminal underworld of New York City.
I don't think I need to sell anyone on the merits of The Godfather, as it's generally regarded as one of the greatest films of all time. If you somehow haven't seen it, just watch it.
Watch it because you love New York. Watch it because you love movies. Whatever your reason, just watch The Godfather ASAP.
1. Taxi Driver (1976)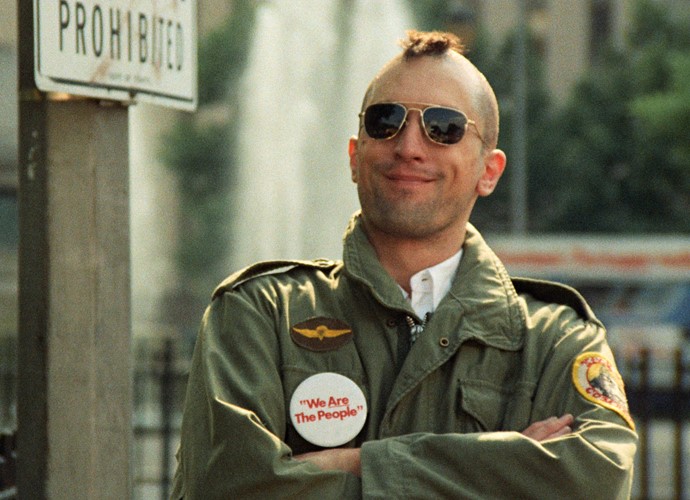 Martin Scorsese's Taxi Driver is one of the best movies I've ever seen, whether we're talking about movies set in New York City or all movies ever made. Robert De Niro puts on an absolute masterclass in this dark and gritty masterpiece.
It's violent, intense, and the type of film that needs to be seen with your own eyes to believe the hype. And as far as New York City is concerned, Taxi Driver might as well be called The Big Apple: The Movie because the film is brimming with NYC goodness.