New York is the concrete jungle where dreams are made of. There's nothing you can't do. And if you've ever visited NYC, you'll have recognized all kinds of movie scenes everywhere you went.
The city has played host to hundreds—if not thousands—of movies over the years, and some of the best ones were comedic tales of romance. The lights, the ambience, and Central Park all come together to make for a truly romantic setting.
Here are the best romantic comedy movies set in New York. Whether you love the city or not, you won't want to miss these!
8. Serendipity (2001)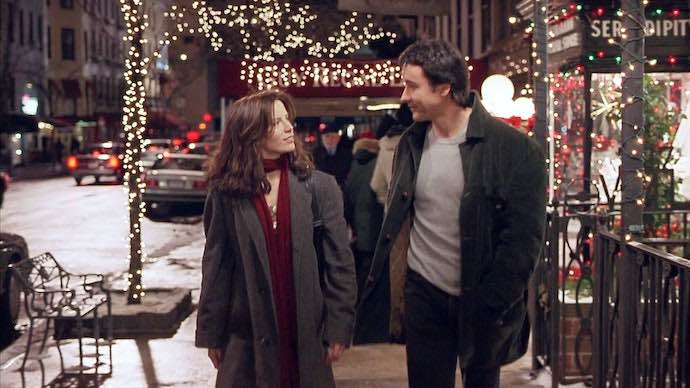 Serendipity may be a little hollow and riddled with clichés, but it has the one thing that makes a romantic comedy great: heart.
Everyone in production was clearly committed to the film's success, giving their best. The story follows two people who meet and have a wonderful evening together, then decide that they'll leave their future up to fate (by seeing if they'll run into each other again by chance).
Years later, the pair circle one another in New York and just miss each other, until they eventually meet in Central Park.
Kate Beckinsale and John Cusack give sweet performances in the leading roles, elevating the material into something more. It won't be for everybody, but Serendipity has a charm that isn't common in every other rom-com movie.
7. 13 Going on 30 (2004)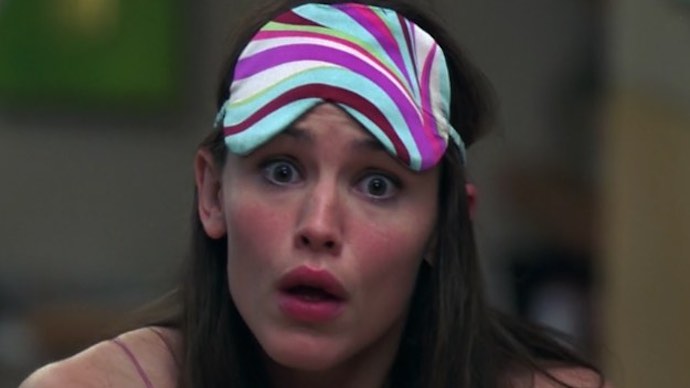 Jennifer Garner and Mark Ruffalo's 13 Going on 30 is a magical tale that one can't help but adore. It's re-watchable, lovable, and hopelessly romantic.
When Jenna wakes up after being humiliated at her 13th birthday party to find that she's suddenly 30 years old, she's forced to adapt to her new life as an adult. She reconnects with her best friend, Matt, after years of apparent estrangement—and the love between them is ignited. Unfortunately, Matt is due to be married.
13 Going on 30 is led by an outstanding performance by Garner, which breaks hearts as she comes to realize what she feels for Matt—and how it could already be too late. It's funny and whimsical, with Andy Serkis providing the biggest laughs in his supporting role.
6. Trainwreck (2015)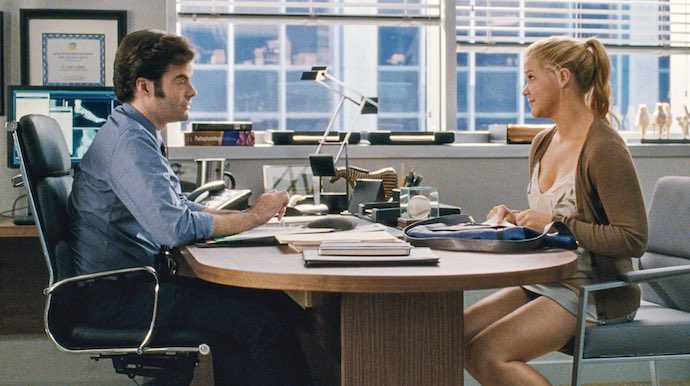 Amy Schumer's raunchy comedy never relents in its quest to fit in a gag every second. At any moment, you're no more than two lines away from chuckling due to Schumer's sharply written script.
Trainwreck follows a sports surgeon and a journalist who fall in love with one another. Their relationship is tumultuous, and through the humorous veil, we see the deep-seated issues the pair have with commitment and intimacy.
Starring alongside Schumer is Saturday Night Live legend Bill Hader, who's his usual hilarious self. Both Schumer and Hader give dedicated performances in the movie, but the real kudos go to LeBron James and Tilda Swinton, who steal every scene they grace.
5. You've Got Mail (1998)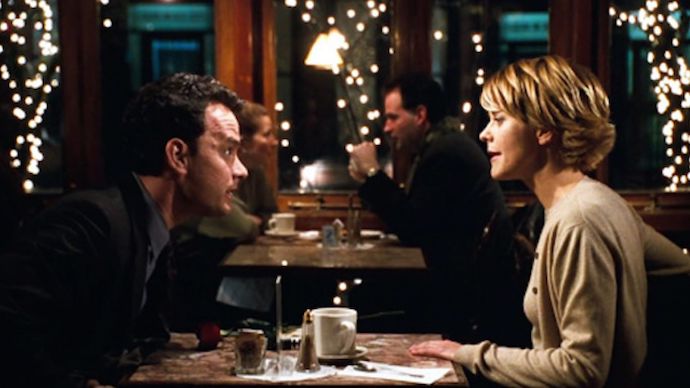 When it came out in 1998, You've Got Mail was unfairly compared to Sleepless in Seattle, which also starred Tom Hanks and Meg Ryan. But the two movies are starkly different, and in more recent years, You've Got Mail has undergone critical re-evaluation.
The story follows two people who don't know each other—they meet in an online chatroom—yet constantly send emails to one another. Unfortunately, in real life, it turns out that they're business enemies who play out a bitter fight in the news.
Nora Ephron's movie is built for Hanks and Ryan, allowing their acting abilities to shine as down-to-earth next-doorish characters. Their final scene set to "Somewhere Over the Rainbow" is magical. 
4. Splash (1984)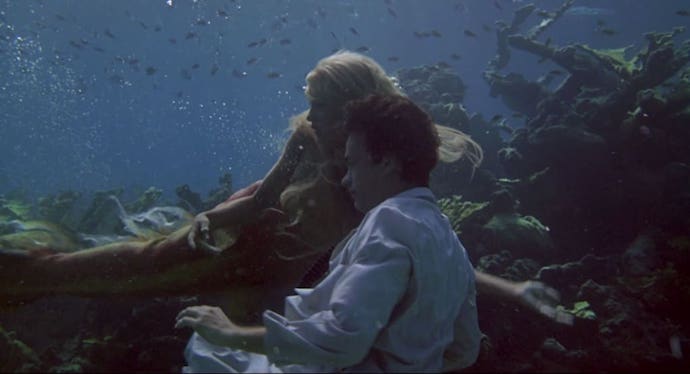 When Allen Bauer falls in love with a young woman who's trying to return his wallet to him, he doesn't know that she's a mermaid. But once she's outed, she's hunted by the government—and it's up to Allen to get her back to the ocean.
Tom Hanks' first feature film with Ron Howard is still something mystically special. Both he and Daryl Hannah are perfect in their comedic roles with magical chemistry, and John Candy's performance as Allen's brother elevates the film.
Splash is sweet, well-directed, and whimsical—which is why it scored an Academy Award nomination for Best Original Screenplay.
3. Breakfast at Tiffany's (1961)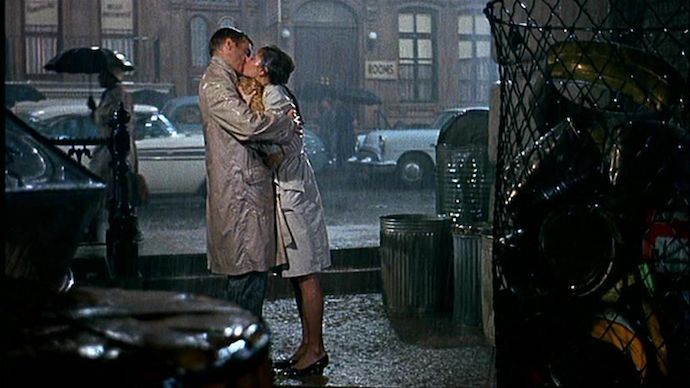 Audrey Hepburn had it all as an actress: talent, self-awareness, and remarkably good looks. She brought Holly Golightly to life in a way no other actress ever could have in this adaptation of Truman Capote's Breakfast at Tiffany's.
When writer Paul Varjak moves into a new building in New York, he's introduced to his neighbor Holly Golightly, an enigmatic socialite who's looking to marry a wealthy somebody for their money. The pair become fast friends and slowly begin falling in love with one another.
The film is all about Hepburn telling Holly's story, and her performance keeps Holly's actions a guessing game right up to the final sequence. George Peppard's Paul Varjak provides the handsome man, but he often feels like a stop-gap character until we see Holly again.
2. Moonstruck (1987)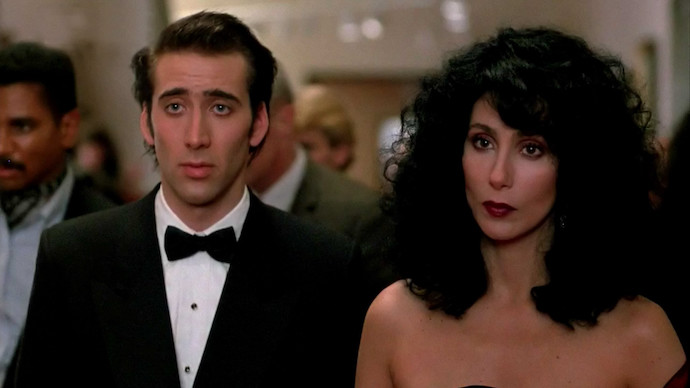 Cher and Nicolas Cage star in Moonstruck and tell the tale of two people who fall in love instantly.
When Loretta's boyfriend Johnny proposes to her before he goes to see his dying mother in Italy, he asks her to go visit his brother Ronny and convince him to attend their wedding.
She duly goes to see Ronny, and they immediately fall for one another. When she asks him to not speak of their night together, he instead asks her to the opera—and promises to leave her alone if she agrees.
Moonstruck is pure magic as a film, and the connection and chemistry between Loretta and Ronny is instantaneous.
The scene where Ronny tells Loretta she should have waited for her right man sums up the entire movie—as she tells him "He didn't come!" to which Ronny tells her "I'm here!" and she snaps back "You're late!"
1. When Harry Met Sally (1989)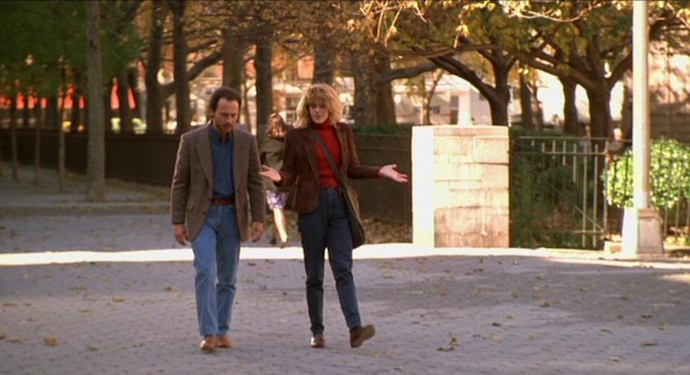 It's a story told across many years. When Harry Met Sally tells the tale between the eponymous two characters and how they went from hating one another to falling in love.
They meet twice before they become friends: first when Sally gives Harry a ride to New York from college, and second when they spend an entire flight sitting next to one another. The third time they meet in a bookstore and become "fast" friends.
Billy Crystal and Meg Ryan are at their peak in this movie, and the comedy flows with reckless abandon throughout. Rob Reiner's smooth direction and Nora Ephron's charming script remains the quintessential modern romantic comedy—even over 30 years after it was released.