Comedy comes in many forms, and comedy is made better when multiple minds can bounce off each other, with each participant bringing their own flavor to the mix.
That's why we've had so many comedy troupes throughout the ages. With their combined chemistry and energy, comedy troupes can make for the most amusing gags and sketches that bring out the best of every comedian or performer.
The power of a comedy troupe is the diversity of humor between its members. Whether you love slapstick gags or deadpan deliveries, there's a little of everything for everyone. It's no wonder that comedy troupes put out the most hysterical shows and movies.
Here's our loving toast to the funniest comedy troupes of all time and what makes each one tick so well.
10. Stella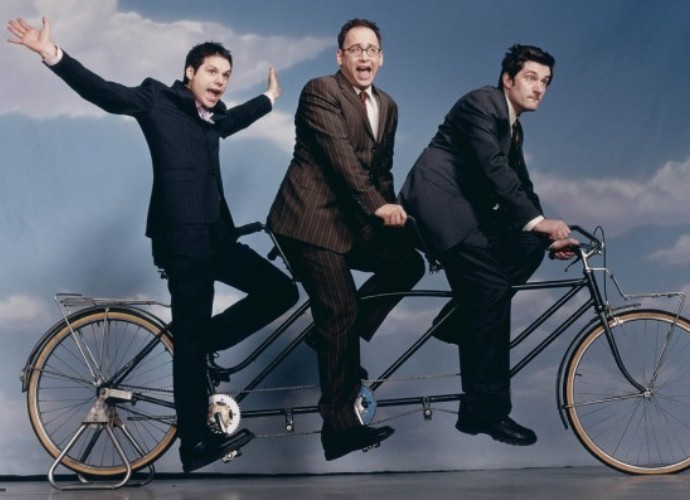 Fans may see the triad of Michael Showalter, Michael Ian Black, and David Wain as a yuppie's answer to The Three Stooges, down to having their name associated with comedy shorts.
And those shorts came out during the advent of Funny or Die. To some extent, they deserve that distinction.
Stella's main gimmick is finding the insanity in mundane or random situations—like growing a moustache, joking in the office, or ruining many holidays. Brace for any Michael Showalter breakdowns!
The trio had many projects in their bag, including a titular sketch show and the cult comedy Wet Hot American Summer.
9. The Mighty Boosh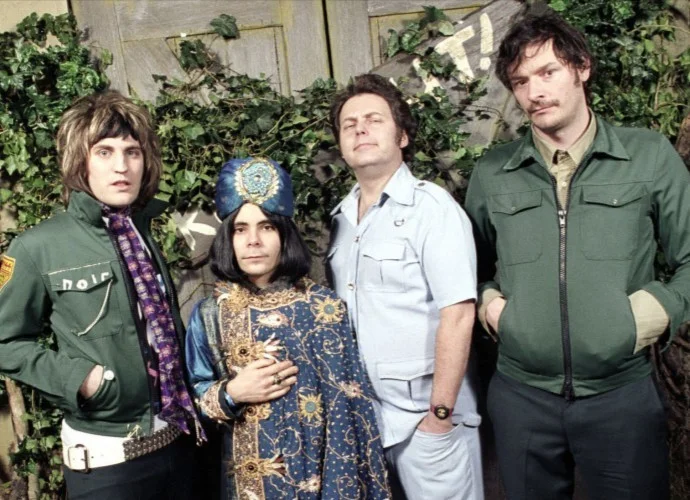 Comedy troupes in Britain tend to be odder and crazier than troupes from elsewhere. The Mighty Boosh is an example of that, comprised of comedians Julian Barratt, Noel Fielding, Dave Brown, Michael Fielding, and Rich Fulcher.
Ringleaders Julian Barratt and Noel Fielding play Howard Moon and Vince Noir, respectively, who are two roommates who find company with shaman Naboo, gorilla Bollo, and zoo owner Bob Fossil.
The group of friends stay in a zoo, then move to a flat—and hijinks keep ensuing for the surreal misfits. With their twisted brand of humor and fashion sense, The Mighty Boosh thrives as a true cult favorite.
8. The League of Gentlemen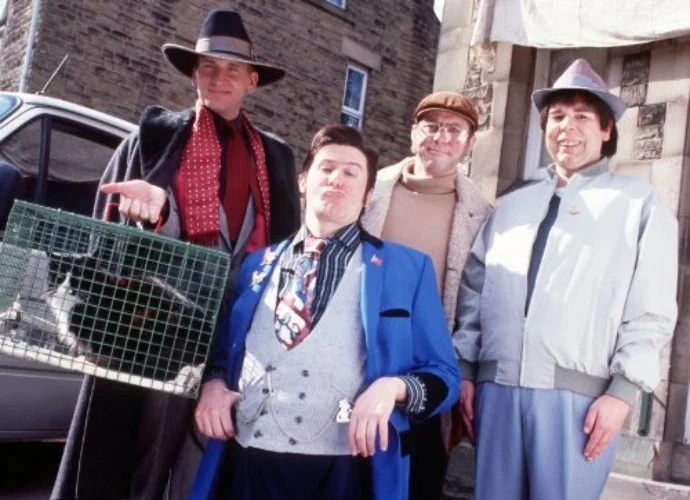 Following in the footsteps of Monty Python are these clever chaps: Jeremy Dyson, Mark Gatiss, Steve Pemberton, and Reece Shearsmith, collectively known as The League of Gentlemen.
Through their TV, movie, and stage projects, the quartet play numerous characters residing in the town of Royston Vasey.
Some of their more famous bits include married couple Edward and Tubbs, fiendish officer Pauline Campbell-Jones, and absurd theater troupe Legz Akimbo.
What stands out about The League of Gentlemen is how they mix comedy with dark and horror elements. The four know how to unnerve viewers with the macabre while still providing chuckles.
7. The Lonely Island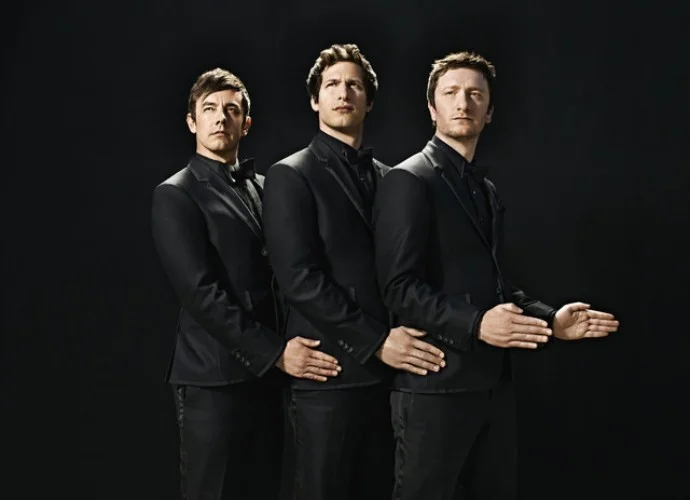 Here's a comedy music act for the ages! Known for their viral hits and song spoofs, The Lonely Island is the brainchild of longtime friends Andy Samberg, Akiva Schaffer, and Jorma Taccone.
After overcoming many bumps in the road, the trio got their start on Saturday Night Live, which gave birth to the viral "Lazy Sunday" and led to their unforgettable Digital Shorts.
Their popularity skyrocketed from there, giving us hilarious classics like "Jack Sparrow," "Like a Boss," "I'm on a Boat," "Dick in a Box," and "Jizz in My Pants." But even after leaving SNL, the trio have put out humble gem after gem, from comedies to albums.
6. The Groundlings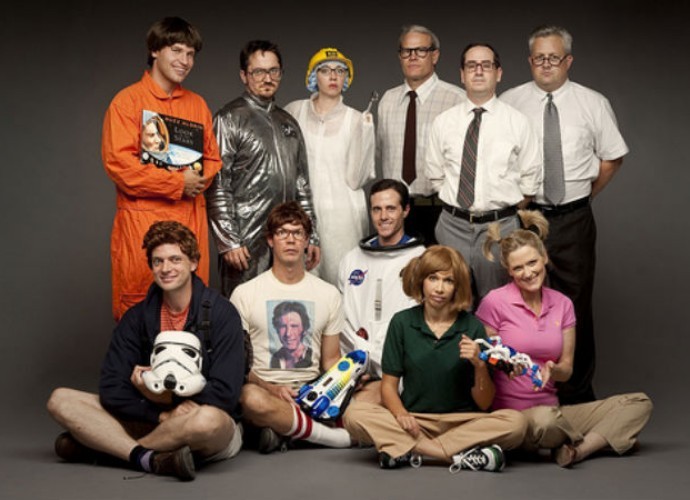 The producers of Saturday Night Live would typically scout out comedic talents, from comedy bars to improv groups—like The Groundlings. This one opened doors for many comedy favorites: Will Ferrell, Will Forte, Melissa McCarthy, Maya Rudolph, Kristen Wiig, and more.
Both an improv group and sketch comedy school in Los Angeles, The Groundlings has programs where aspiring comedians go through levels of classes before they join the company.
Most of their gimmicks involve improvised sketches, standup routines, and recurring gags. Truly a worthwhile institution!
5. The Second City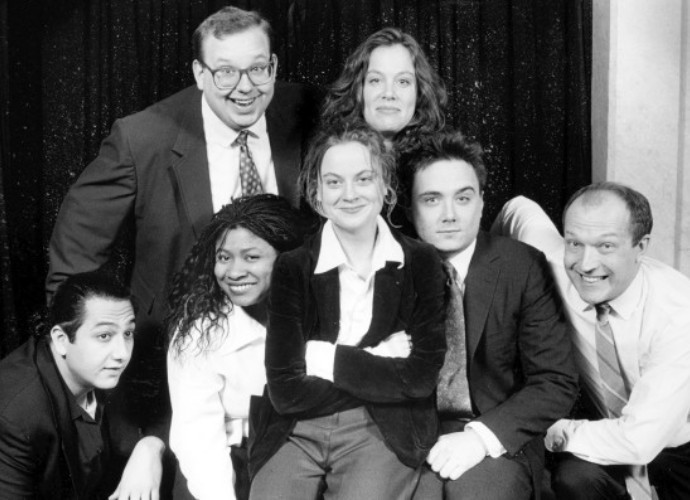 The funniest improv group has to be The Second City. Based in Chicago, this comedy troupe is responsible for several of comedy's most subversive performers, like John Candy, Eugene Levy, Rick Moranis, Catherine O'Hara, Harold Ramis, and Martin Short.
Second City Television (often shortened to SCTV) was a show that lampooned daytime television and TV show formats by seamlessly combining many of The Second City's specialties: celebrity impressions, everyman sketches, social satire, and more.
Needless to say, through their dozens of mentors, The Second City brought many hilarious talents to television and movies.
4. The Kids in the Hall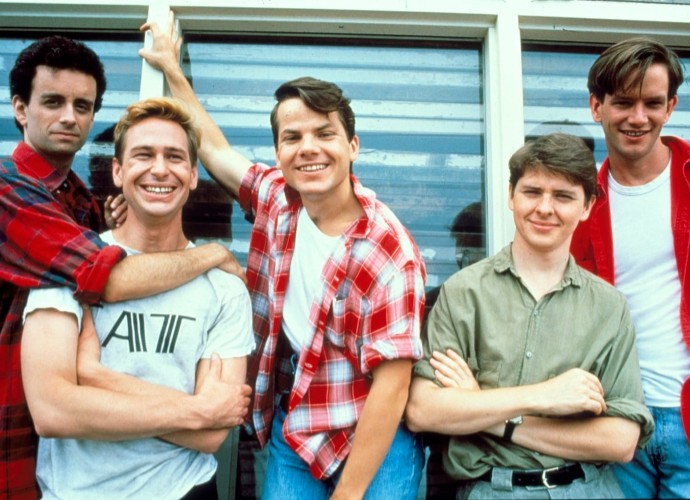 The Second City aren't the only Canadian comedy heroes. Call in The Kids in the Hall: Dave Foley, Bruce McCulloch, Kevin McDonald, Mark McKinney, and Scott Thompson. The gang made rounds with their own TV show, which aired from 1989 to 1995 on CBC.
The eponymous sketch show became a crossover hit, leading to the full-length feature Brain Candy and an Amazon revival. The five brought hilarious gems like The Chicken Lady, Mr. Tyzik, Danny Husk, and other individual sketches that have made their impact.
3. Marx Brothers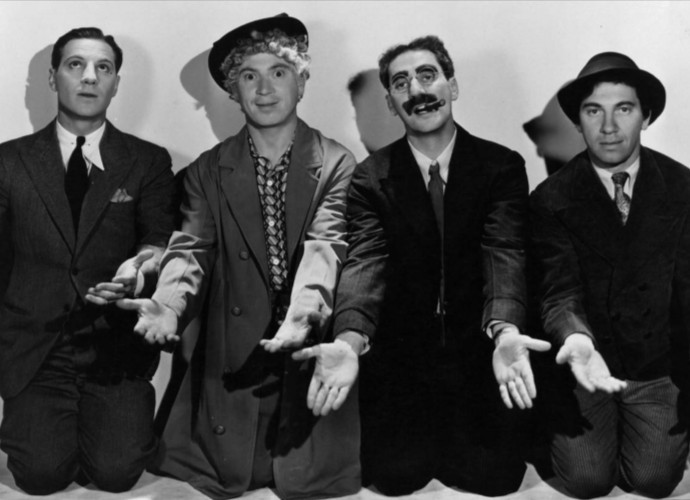 Comedy has its roots on stage, which can be traced back to stage performers doing outrageous acts for live entertainment.
Case in point: the Marx Brothers. Prior to their comedy movies, this comedy act had their early success in vaudeville and Broadway shows. They later debuted on screen through silent short films.
It's thanks to The Cocoanauts that brothers Chico, Groucho, Gummo, Harpo, and Zeppo found their movie audience, and that led to classic comedy gems like Horse Feathers, Duck Soup, and A Night at the Opera.
With their slapstick antics and rapid-fire banter, the Marx Brothers are comedy legends that are worth experiencing to this day.
2. The Three Stooges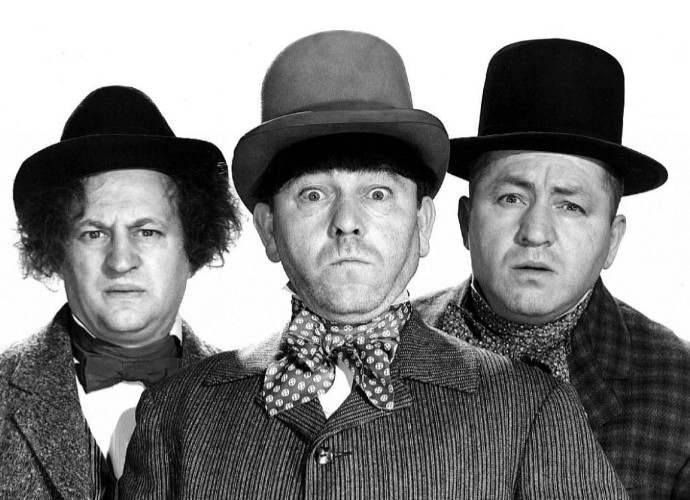 The Marx Brothers weren't the only comedy troupe to rule the Golden Age of Hollywood. Don't forget The Three Stooges, which actually involved six Stooges throughout the group's run.
But the three famous Stooges are Moe Howard, Larry Fine, and Curly Howard, who each have their gimmick. Moe has a short temper, Larry is more laidback, and Curly is the butt of many jokes. None of them are ever the sharpest tool in the shed.
For most people, when you think of slapstick comedy, The Three Stooges are always at the fore. They're endearingly funny!
1. Monty Python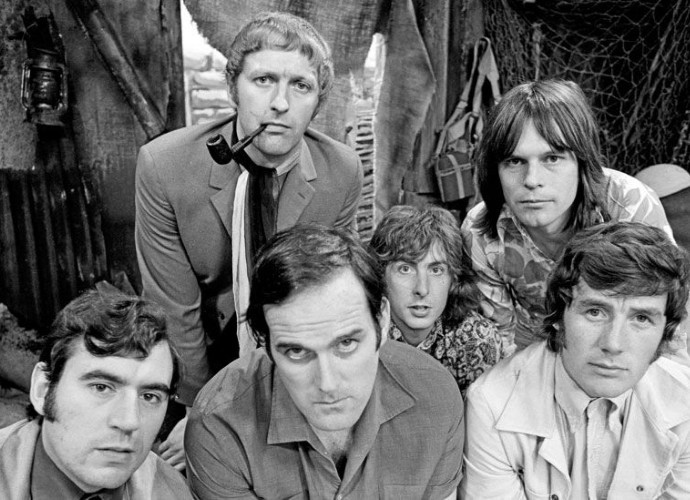 Monty Python reigns overall—not only as the funniest comedy troupe, but also as the most influential comedy troupe.
Comprised of Graham Chapman, John Cleese, Terry Gilliam, Eric Idle, Terry Jones, and Michael Palin, this comedy troupe ran the infamous sketch show Monty Python's Flying Circus.
Their impact can't be understated. With sketches like "Dead Parrot," "The Spanish Inquisition," "Spam," and "Cheese Shop," plus movies like Holy Grail and Life of Brian, they took the comedy world by storm. Without them, sketch comedy would not thrive today.
To this day, Monty Python's bits remain hysterical, universal, and truly unexpected from dark British humor.