Deserts are always an interesting location for any movie. It's literally the worst place for a character to be stuck in—all that vast, hot land with no water or shelter in sight—and so it's often used as the backdrop for a tough metaphorical journey as well as a physical one.
Here are the best desert movies that take place in dry and arid landscapes, from the wastelands of the Sahara desert to sand-covered barren planets where few could even survive.
15. The Rover (2014)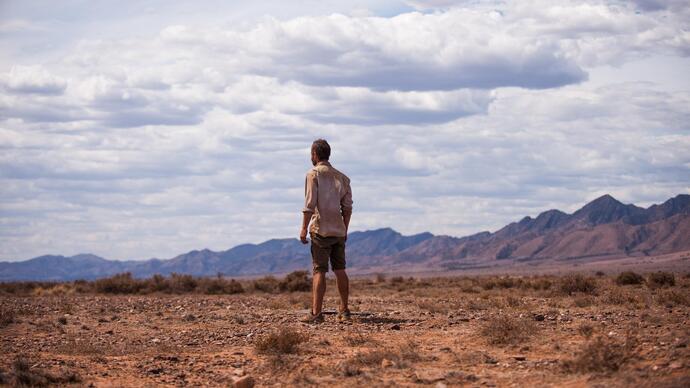 The Australian Outback is one of the most parched spaces of land on our planet, stretching far across the continent and punctuated by clay-red rocks (most famously, the monolith Uluru).
Now, take that wasteland and make it dystopian.
The Rover takes place in a not-altogether unimaginable future that's 10 years after economic collapse. An area as wide and lifeless as Australia's no-man's-land becomes devoid of law, a hotbed for apocalyptic crime.
It's here that we find the jaded ex-soldier Eric (played by Guy Pearce), who's thirsty for revenge. Wandering between junkyards and opium dens, Eric is lumped with a young Southern man (played by Robert Pattinson) with an IQ that can't keep up with this savage new world.
14. The Way Back (2010)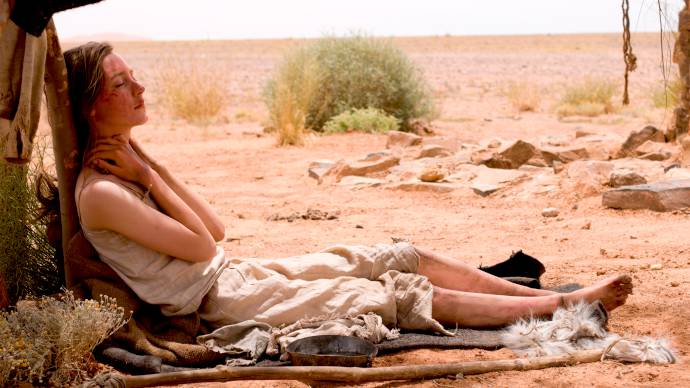 Not to be mistaken for the 2020 sports drama by Gavin O'Connor, The Way Back takes us on a grand escape from the Siberian Gulag after a bunch of prisoners break out during a snowstorm.
Yeah, snow doesn't exactly scream "desert"—but wait for it, because the desert comes after the storm. The prisoners consist of a Polish officer, a Russian criminal, a Latvian priest, and an American engineer.
Peter Weir's biographical drama, based on the memoirs of Sławomir Rawicz, trudges over 4,000 grueling miles of unforgiving wilderness on their journey, which includes dehydrating deserts.
13. Buried (2010)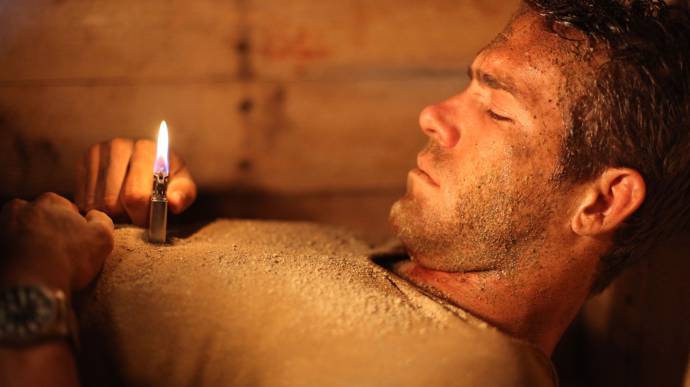 We're used to seeing Ryan Reynolds in comedy roles, chiefly as the crude, spandex-wearing anti-superhero Deadpool. But that's not because he lacks the skills for serious acting roles.
In fact, Reynolds made quite an impact with his starring role in Buried, the psychological thriller by Rodrigo Cortés.
When a US trucker wakes up and finds himself buried in a wooden box under six feet of Iraqi desert sand, he has nothing but the contents of his pockets to get himself out.
Not really the situation you want to find yourself in! And Cortés manages to grip us from start to finish, despite the lack of any significant props or actors in this nerve-wracking indie drama.
12. The Flight of the Phoenix (1965)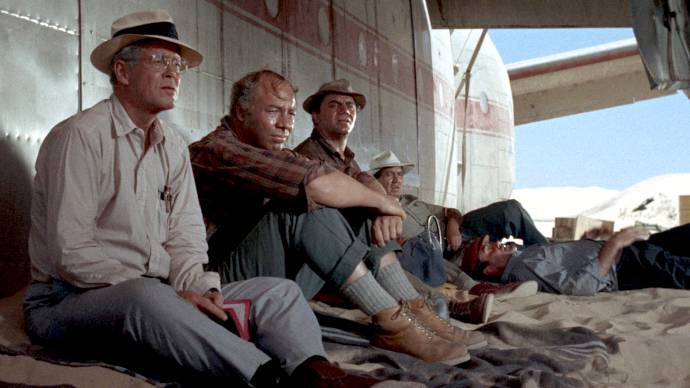 As much as we enjoyed John Moore's 2004 remake, we're sticking to the Oscar-nominated original for this one.
Directed by Robert Aldrich, this classic disaster movie boasts a sophisticated cast list that includes Jimmy Stewart, Richard Attenborough, Hardy Krüger, and Peter Finch.
After their plane crash-lands, the misfit group of men have only one chance to escape the heat and sandstorms of the Arabian desert—by rebuilding their broken plane.
Adapted from Elleston Trevor's 1964 novel, The Flight of the Phoenix is sure to have you biting your nails and shouting at the screen from the edge of your seat.
11. The Martian (2015)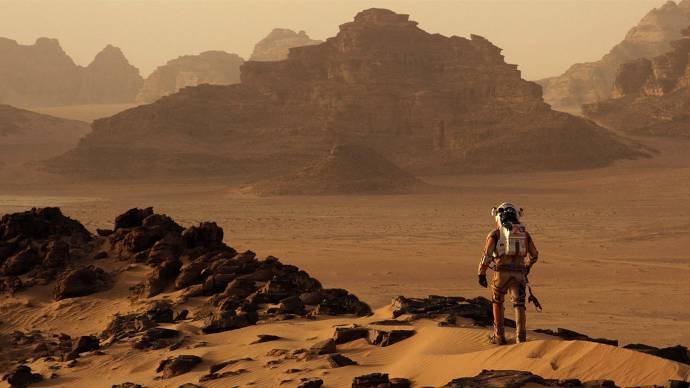 This desert is technically on Mars, but that still counts, right? Ridley Scott is a master of the space sci-fi genre, and we love it even more when he teams up with Matt Damon!
When Mark Watney (played by Matt Damon) is accidentally left behind and stranded by his crew on Mars, he survives solely off bioengineered potatoes and glitchy communication with NASA.
Based on Andy Weir's 2011 novel, The Martian blends somber drama with hope, humor, and tense thrills. If you liked Christopher Nolan's Interstellar, then you definitely need this one on your watchlist.
10. Jarhead (2005)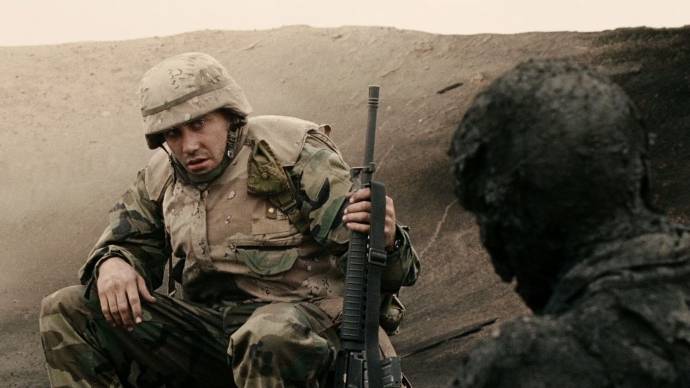 Nothing screams fun like "Operation Desert Storm."
Like most of the movies on this list, Jarhead is based on a book. In this case, that book is Jarhead: A Marine's Chronicle of the Gulf War and Other Battles, the 2003 memoir by Anthony Swofford.
Director Sam Mendes brings the dusty warzone to the big screen, starring Jake Gyllenhaal as Private Anthony Swofford himself. After completing their grueling training, the remaining cadets are sent to fight in the Gulf War on the Saudi Arabia-Kuwait border.
A tough war drama that doesn't overload you with too much politics, Jarhead shows us a new side to the history books.
9. Raising Arizona (1987)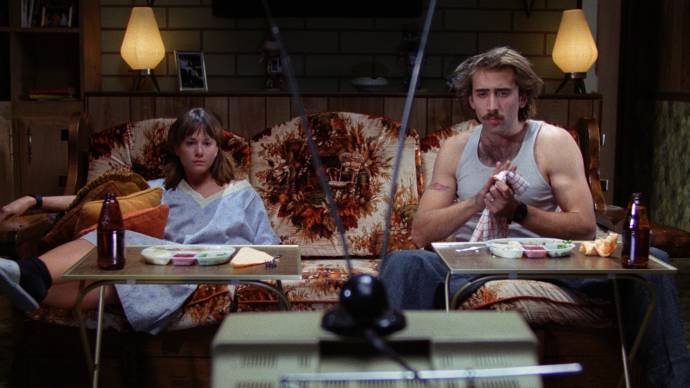 Fortunately, there are no warzones or fights for survival in Raising Arizona. This film was one of the Coen brothers' first features, an 80s crime-comedy that takes us on a road trip across the Southwest.
After moving to a mobile home in the desert, "Hi" (played by Nicolas Cage) and "Ed" (played by Holly Hunter) discover they're infertile.
So, naturally, their next course of action is... to kidnap one of a rich businessman's quintuplets.
A poppy and offbeat indie flick that rings true to all things Coen brothers, Raising Arizona is a must-watch for any film buff.
8. Ice Cold in Alex (1958)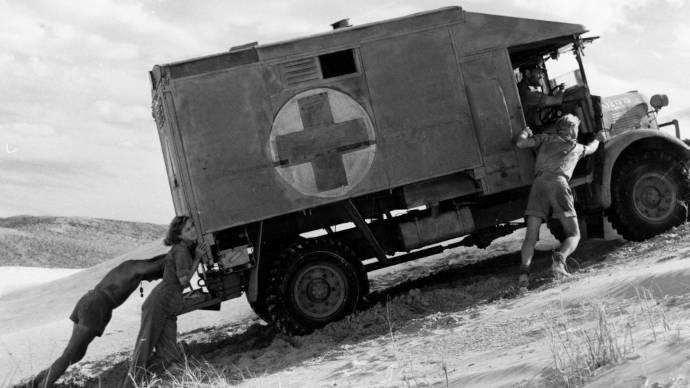 Ice Cold in Alex is a classic black-and-white British war movie, directed by J. Lee Thompson and adapted from Christopher Landon's 1957 novel.
Captain Anson (played by John Mills) wants only one thing when trekking from his North African post to Egypt: a nice, ice-cold beer. However, a whole lot of people and obstacles get in his way.
The 1950s loved a good war epic, and so Ice Cold in Alex ranked alongside movies like The Bridge on the River Kwai at the box office. (A shortened version called Desert Attack was also released in 1961, but critics weren't fans of that one.)
7. Logan (2017)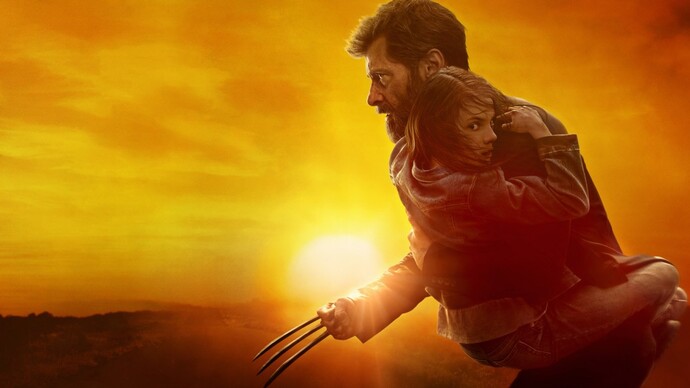 The X-Men franchise has had its ups and down, but it's done fairly well for Marvel in critical circles—and the best of them remains Logan, the final entry in the Wolverine film trilogy.
Director James Mangold casts off the shackles of family-friendly MCU content in favor of heavy dialogue, lots of blood and cursing, slow pacing (when they aren't fighting to the death), and grit (tonally and literally, as there's a lot of sand in this movie).
In Logan, Hugh Jackman's Wolverine/Logan/Weapon X/James Howlett is aging and world-weary in El Paso, Texas, 2029. Intertextual Shane references combine with a poignant father-daughter storyline to give Logan that sepia-tinted indie feel out in the sun-baked sands.
6. The Hills Have Eyes (1977)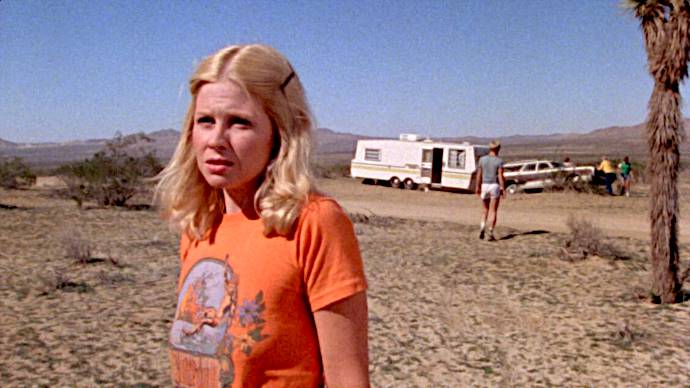 The Hills Have Eyes is one of the many cult horrors to come out of the 1970s. It's been remade several times since then, but nothing beats the original by Wes Craven.
In this one, we're taken through the Nevadan outback as a suburban family drives to Los Angeles on vacation. Unfortunately for them, they end up stranded and attacked by cannibals.
The Hills Have Eyes forms part of the canon that marked a turning point in the genre, alongside classics like John Carpenter's Halloween and Sean S. Cunningham's Friday the 13th.
5. Indiana Jones and the Raiders of the Lost Ark (1981)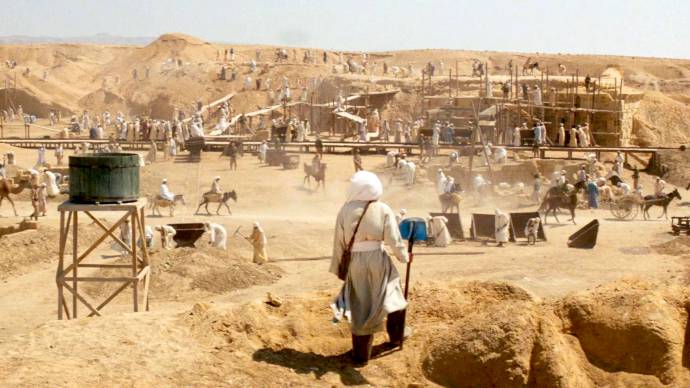 When you think of the desert, there's one figure who undoubtedly comes to mind with his leather jacket and whip: Indiana Jones, who's been played by Harrison Ford for the past four decades.
The whole franchise is pretty great, but I'm picking the first and best in the series: Raiders of the Lost Ark.
Directed by Steven Spielberg, Raiders of the Lost Ark follows archaeologist Indiana on his hunt for the lost Ark of the Covenant. Expect lots of beige and gold in this film, from treasure to sand to khaki outfits.
4. The Good, The Bad and The Ugly (1966)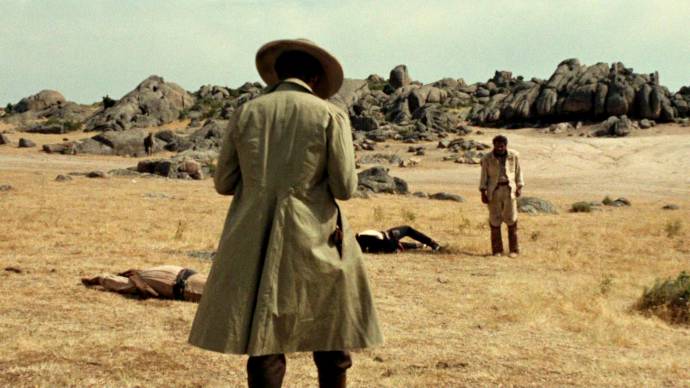 If your first thought for "guy in a desert movie" wasn't Indiana Jones, then you probably thought of this rugged fellow: Clint Eastwood.
King of the Western, Clint Eastwood has starred in many movies set in arid lands. Among them, our favorite is The Good, The Bad and The Ugly. Get swept away in the dusts of New Mexico, where two conflicting treasure hunters must work together to outwit a criminal.
Directed by Sergio Leone, this Italian spaghetti Western is an epic everyone has to see at least once. Eastwood stars as the "Good" while Lee Van Cleef is the "Bad" and Eli Wallach the "Ugly."
3. Dune (2021)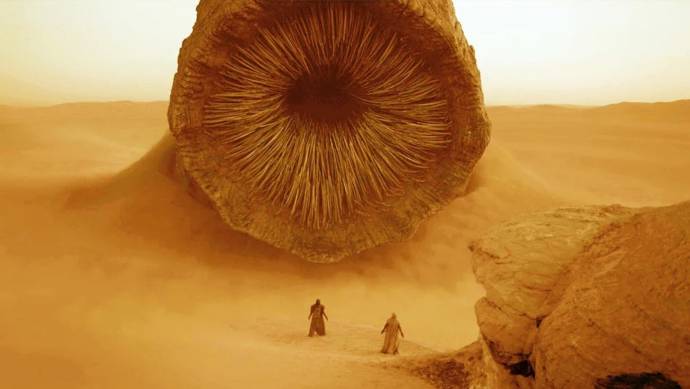 Blowing audiences away in theaters after a global hiatus on all things cinema, Dune is the second (and more successful) attempt to bring Frank Herbert's genre-defining 1965 sci-fi novel to life.
Timothée Chalamet, Rebecca Ferguson, Oscar Isaac, Josh Brolin, Stellan Skarsgård, and Zendaya star in this first-of-two-parts film directed by Denis Villeneuve. From its glossy cinematography to its sound design, everything about this movie is huge.
We'd have to use lots of strange words and jargon to summarize this story in full, so suffice it to say that it's basically about a deserted planet and its sand, which is called "spice" and is highly valuable for reasons.
2. There Will Be Blood (2007)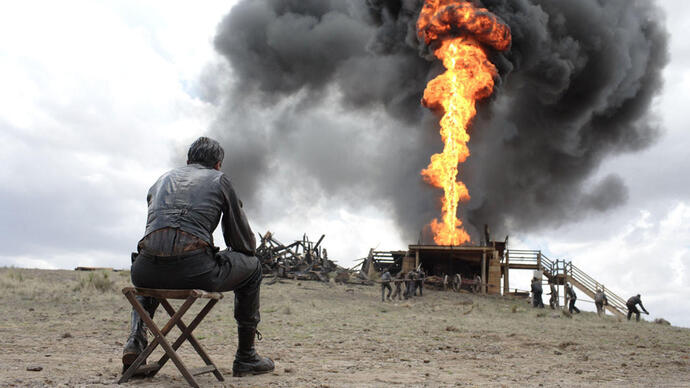 Little Boston in 1911 California has little but a wooden church and an oil deposit to offer. Luckily for Daniel Plainview (played by Daniel Day-Lewis), this means a fortune in oil drilling. If only it weren't for the local preacher (played by Paul Dano) getting in his way.
There Will Be Blood is a stunningly shot, sparsely worded, explosively ended portrait of the American Frontier, a place for budding capitalism, extremist preaching, and the inevitable spilling of blood.
Paul Thomas Anderson's Oscar-winning period drama is inspired by Upton Sinclair's Oil!, a 1927 novel about the oil barons of a thirsty Southern California.
1. Lawrence of Arabia (1962)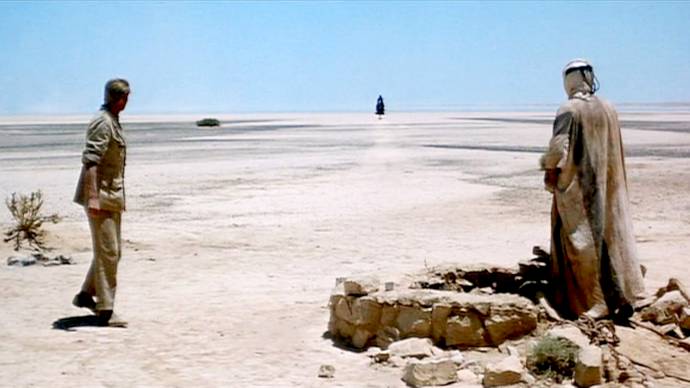 Of course, the number one spot on our list has to go to the infamous 1960s epic film Lawrence of Arabia!
The highest-grossing film of the year, this Oscar-winning war drama stars Peter O'Toole as T. E. Lawrence, a real-life British army officer renowned for his role in the Arab Revolt of 1916 to 1918.
Lawrence helps to plan an attack on Prince Faisal and leads a risky journey across the desert on camelback.
David Lean is the man behind this infamous historical flick, based on the 1926 autobiography Seven Pillars of Wisdom. And trust me—it's worth the near-four-hour runtime.