Passion can become ambition. Ambition can become obsession. And obsession can become dangerous...
The same driving forces behind humanity's greatest feats can also be the most destructive, causing us to become so wrapped up in our own personal glory that we lose sight of reality.
Many films have looked at how success can blind us, how the desire to control can dominate us, how the unrepentant striving for a singular goal can alter how we act and think.
Here are our picks for the best movies about obsession, ambition, and humanity's darkest pursuits.
10. The Neon Demon (2016)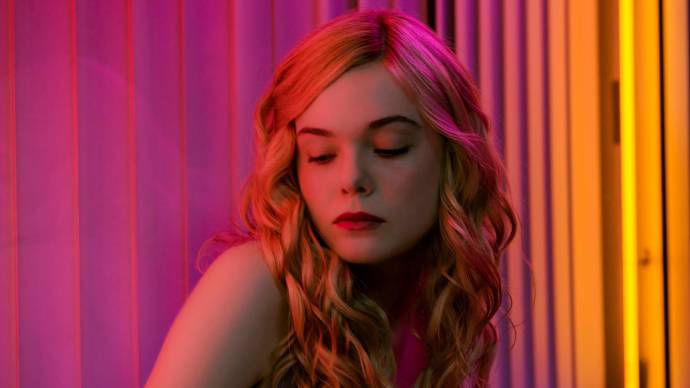 Directed by Nicolas Winding Refn, The Neon Demon analyzes the obsessive industry of professional modeling.
When young teenager Jesse (Elle Fanning) moves to Los Angeles with dreams to make it big as a model, she soon discovers the cutthroat world that's waiting to eat her up.
To ensure her success, she decides to change her attitude in rather insidious ways. The Neon Demon is a movie that looks at the relentless obsession modern society has with beauty, and it's thrilling.
9. Nightcrawler (2014)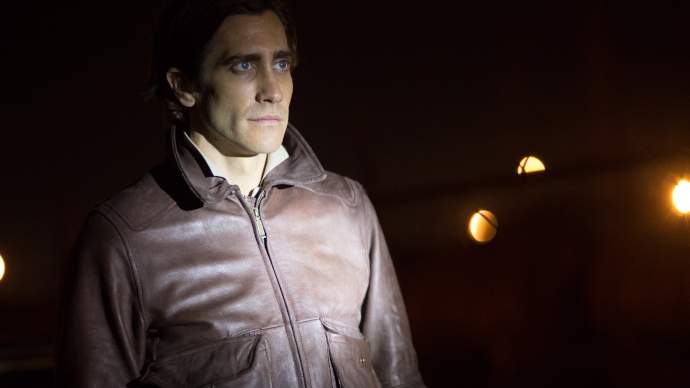 The mean, dark streets of Los Angeles teem with competition, packed with people who are trying to make a name for themselves. In Nightcrawler, Lou Bloom (Jake Gyllenhaal) is one such person.
Lou is driven by one desire: success. Success can take many forms, but for this narcissistic psychopath, Lou wants all forms of success: recognition, sex, money, and, most of all, power.
In this fascinating character study, Jake Gyllenhaal puts on what's easily the best performance of his career to deliver a portrait of what unchecked ambition truly looks like.
8. Amadeus (1984)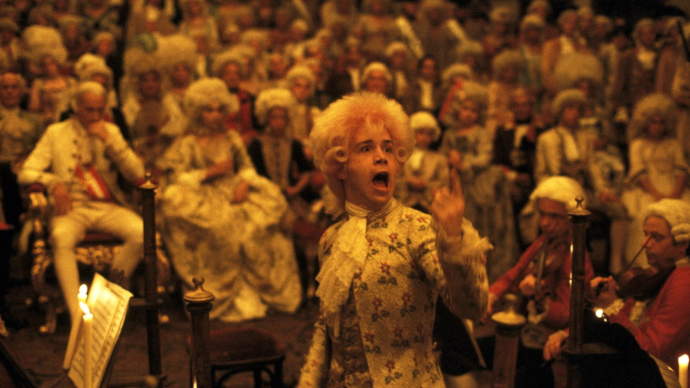 Wolfgang Amadeus Mozart is universally regarded as one of the greatest musical composers of all time, one of the greatest musical geniuses to have ever written music.
You don't get to that level of acclaim without a little bit of ambition, and Amadeus is the film that documents the relentless passion that Mozart had for his craft.
Even better, Amadeus is told from the perspective of Antonio Salieri—Mozart's bitter contemporary and rival—which allows us to see the obsession that even an irreverent man-child has for his art.
Directed by Miloš Forman and fantastically acted by F. Murray Abraham and Tom Hulce in the title role, Amadeus is a classic film about ambition (and the oldest film on our list).
7. The Social Network (2010)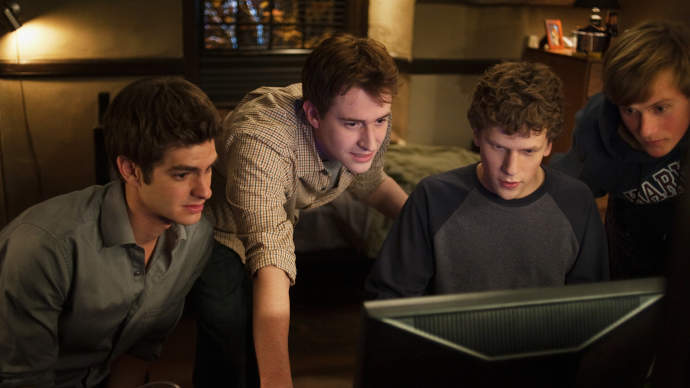 "You don't get to 500 million friends without making a few enemies." Not only is it one of the most hair-raising taglines in cinema, but it perfectly sums up the message of The Social Network.
The story follows Mark Zuckerberg (Jesse Eisenberg), co-founder of Facebook. Out of jealousy and out of spite, he creates a social media platform that revolutionizes the industry—and the world.
Jesse Eisenberg is supported by the likes of Justin Timberlake and Andrew Garfield, stacked on top of a phenomenal script by Aaron Sorkin and direction by David Fincher.
Smart, thrilling, and engaging, The Social Network works on every level and ends up being one of the best movies about obsession.
6. Perfume: The Story of a Murderer (2006)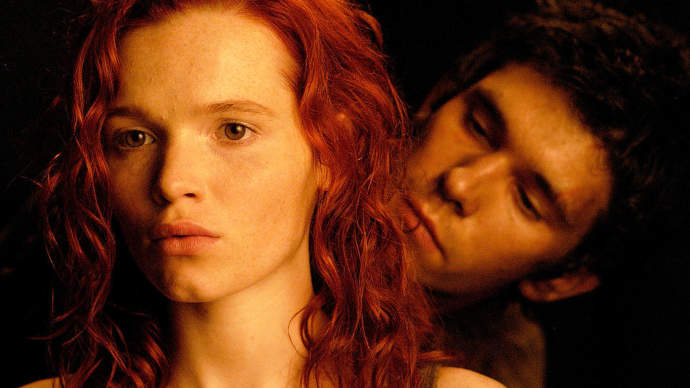 In Perfume: The Story of a Murderer, John Hurt's mellifluous narration introduces us to a young boy that has a peculiar obsession: smell.
It's rather innocuous at first, but once he realizes that women smell the best of all, he ends up doing whatever it takes to preserve their wondrous scent—even murder.
Thus begins a lifelong obsession where he aims to study, experiment, and ultimately preserve the best smells available to him. Not a single person is capable of ingratiating themselves to this psychopath, and his only ambition is to turn smells into perfume.
Starring Ben Wishaw, Alan Rickman, and Dustin Hoffman, Perfume: The Story of a Murderer is an interesting movie about the various forms that obsession can take.
5. I, Tonya (2017)
Getting to the Olympics is a feat that few people can ever accomplish. The combination of physical prowess and mental fortitude is a mix that not many can boast.
However, for some, being cursed with an obsessive mother can be the defining factor that pushes one to the extreme. Real-life figure skater Tonya Harding was one such person.
I, Tonya takes a look at Harding's intense drive to become a world champion figure skater. Beyond that, it examines the toxic desires of everyone else in her life to benefit from her success.
Starring Margot Robbie in one of her best performances, I, Tonya is a sad tale of what a life of ambition can lead to, particularly when people try to experience success vicariously through you.
4. There Will Be Blood (2007)
Directed by Paul Thomas Anderson, There Will Be Blood remains one of the director's best and most memorable films.
It follows the story of an oil tycoon named Daniel Plainview (played by Daniel Day-Lewis), who at first appears to be respectable, honest, and clean-cut. He's a hard-working, decent man.
Of course, under this thin veneer of kindness sits an insatiable need to succeed, dominate, and rule. He wants to be in control of everything, to own everything, to be the sole person to make any form of profit.
These amorphous desires that never seem to be truly understood by Daniel make him a scary character. He's the personification of ambition, greed, and murderous desire.
Daniel Plainview may just be one of the most jaw-dropping depictions of obsession ever put to the big screen, and it makes There Will Be Blood one of the most chilling films to watch.
3. Black Swan (2010)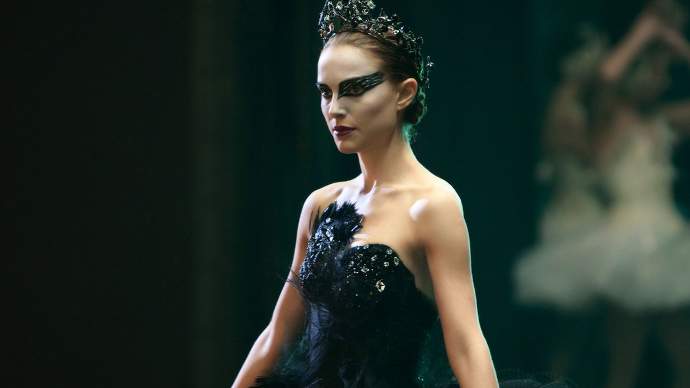 Anything directed by Darren Aronofsky is likely to leave goosebumps across your arms, and his film Black Swan is no exception.
A repressed ballerina by the name of Nina Sayers (played by Natalie Portman) seeks to become the best dancer at her highly distinguished school. But when she's given the main part in Tchaikovsky's Swan Lake, she finds herself losing her grip on reality.
Black Swan is a disturbing movie, but a fantastic one that's dripping with psychological depth as it looks at how badly obsession can disrupt your psyche, leaving you a mad husk to be filled by your own ambition.
2. The Prestige (2006)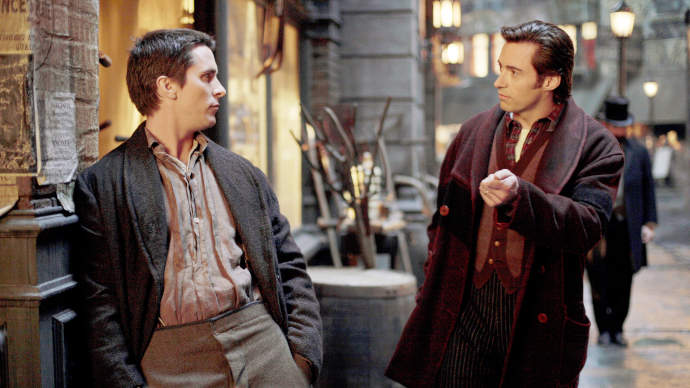 Directed by Christopher Nolan, The Prestige is a captivating story about what it takes to become the best stage magician.
The Prestige follows the story of two rival magicians who constantly try to one-up the other through any means possible, including trickery, treachery, and heartless treatment.
Truthfully, this film is about more than just being the best stage magician. It's about the need to be admired, revered, heralded for the unparalleled genius that you possess. It's about understanding your craft and mastering your art. It's about proving yourself better than your competition and cementing your legacy.
To make this happen, nothing is off limits.
Starring Hugh Jackman and Christian Bale along with Scarlett Johansson and Michael Caine in supporting roles, The Prestige weaves together an elite cast to tell a riveting tale.
1. Whiplash (2014)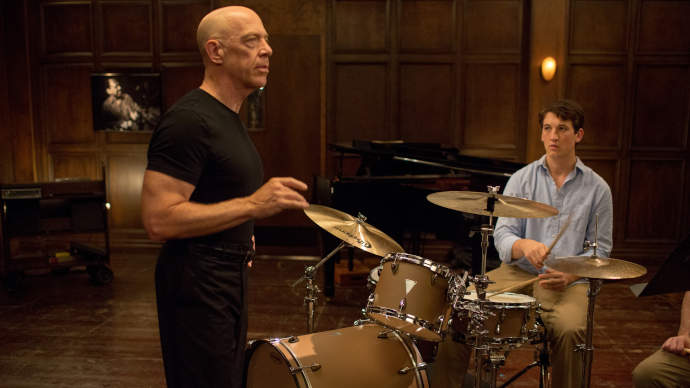 As it approaches the decade milestone from its first release, Whiplash still wears the crown for best film to paint the extremely dark and realistic troubles of one-track obsession.
The plot follows Andrew Neiman (played by Miles Teller), a talented drummer who's noticed by the jazz teacher Terence Fletcher (played by J. K. Simmons) at his music conservatory.
Fletcher turns out to be an abusive, determined maniac. He accepts nothing but the absolute best, and he demands that his students give more than perfection if they want to stay in his band.
Ambition can make you isolate yourself, make you hate yourself, make you give yourself over to it because it will trick you into thinking that you love it and need it. As Andrew struggles to meet Fletcher's demands, he edges ever closer to the end of his rope.
Director Damien Chazelle clearly understands this on a personal level, infusing Whiplash with a poignancy that makes it the best movie about obsession and ambition.