Guillermo del Toro recently released his latest film, Nightmare Alley, which ended up being a darkly fantastical movie set in a 1930s circus. An interesting subject for someone like del Toro to tackle, no?
Carnivals were a big thing back in the day, and just as creepy then as they are now. They were controversial in how they offered the public the opportunity to witness myriad wild creatures and strange performers.
If you enjoyed the Freakshow season of American Horror Story or loved the family-friendly Dumbo remake by Tim Burton, here are our picks for the best circus movies and carnival movies to check out.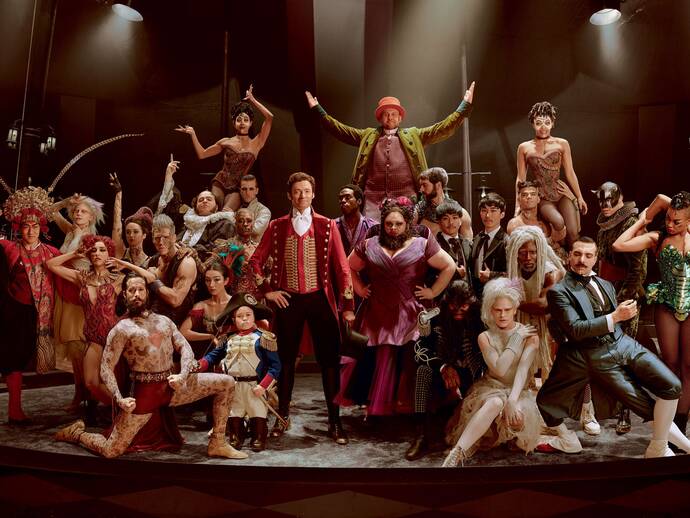 If you're going to watch this movie with kids, prepare to hear them repeat the lyrics "This is the greatest show!" for several months. Luckily, The Greatest Showman is enjoyable for adults, too.
For anyone who's a fan of musicals or theater, Michael Gracey's whimsical directorial debut is the perfect feel-good watch.
Gracey takes the true story of P. T. Barnum's rise to fame (as founder of Barnum & Bailey Circus) and injects it with all the glitz and glamour of Hollywood. The film stars Hugh Jackman, Zac Efron, Michelle Williams, Rebecca Ferguson, and Zendaya.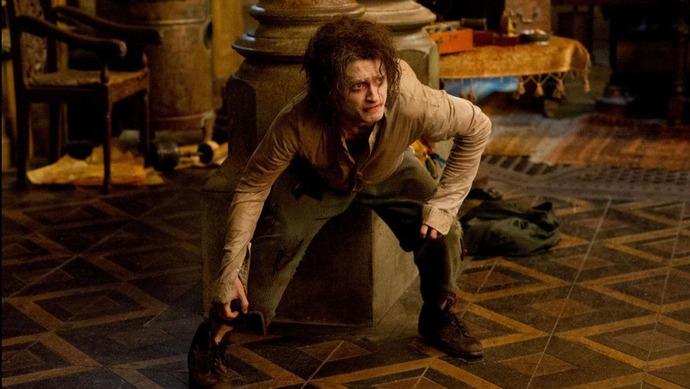 Although this film only partially takes place at a circus, it does play an integral role in the character of Igor as it perfectly captures the eerie atmosphere of the Victorian London circus scene.
Paul McGuigan puts his own spin on the classic Mary Shelley tale, proposing that the famous stock character Igor Straussman began life as an enslaved hunchback.
Zany medical student Victor Frankenstein (played by James McAvoy) saves Igor (played by Daniel Radcliffe) and takes him under his wing to construct an artificially humanoid being. And, you know the rest...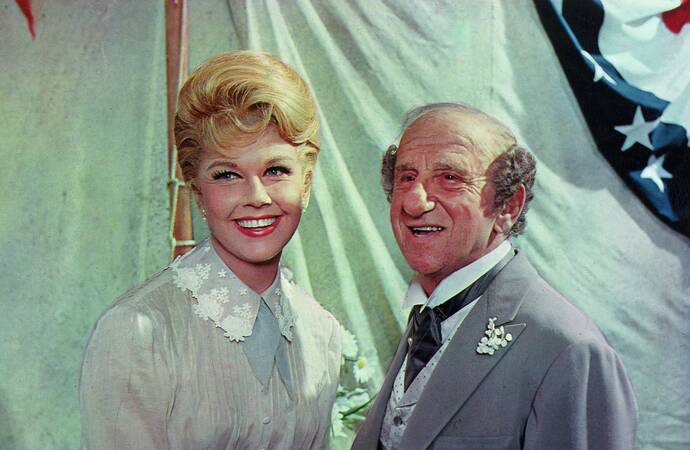 Charles Walters gives us a fun-filled musical with a cinematic 60s makeover, starring Hollywood sweetheart Doris Day. When The Wonder Circus hitches into town, families simply fall in love with Jumbo... But will it be enough to haul the business out of gambling debts?
Not to be confused with the big-eared Disney cartoon Dumbo (which we include down below on this list), Jumbo was a real-life African bush elephant bought by P. T. Barnum in 1882 despite public protest.
History lessons aside, this movie takes inspiration from that very same 19th century elephant, who appeared in Ben Hecht and Charles MacArthur's 1935 Broadway play.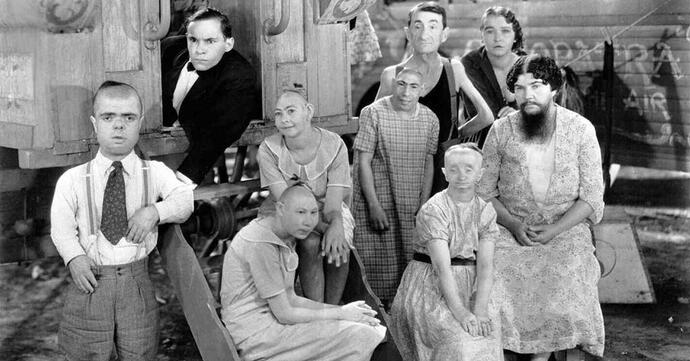 A controversial black-and-white film classic, you'll have to take Freaks with a pinch of salt. The pre-Code horror film, directed by Tod Browning, follows a trapeze artist's twisted intentions to marry a sideshow performer purely for his inheritance.
Although the film itself is brilliantly made—preserved by the United States National Film Registry for its cultural significance—theorists are still exploring its anti-eugenics message.
MGM's use of disabled actors and real-life circus "freaks" raised some ethical questions, especially given their alleged treatment on set.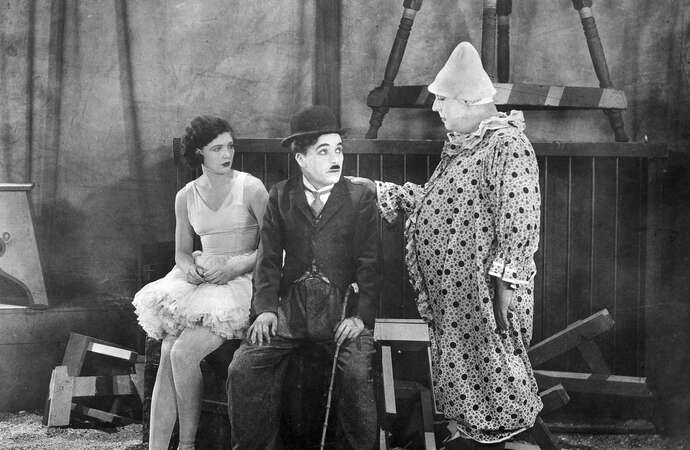 On the heels of the Golden Age of the Circus came newfangled movies, which swiftly replaced them as the newest in the show-biz industry.
Captain of this new industry was Charlie Chaplin: actor, comedian, and director. Charlie Chaplin created the Tramp caricature and blundered his way through many silent comedies, one of which takes place at a struggling carnival.
Despite it being the most difficult production of Chaplin's career—littered by death, divorce, and delays—it still manages to sparkle with humor. When the Tramp accidently stumbles into the middle of a circus performance, he unexpectedly becomes the star of the show.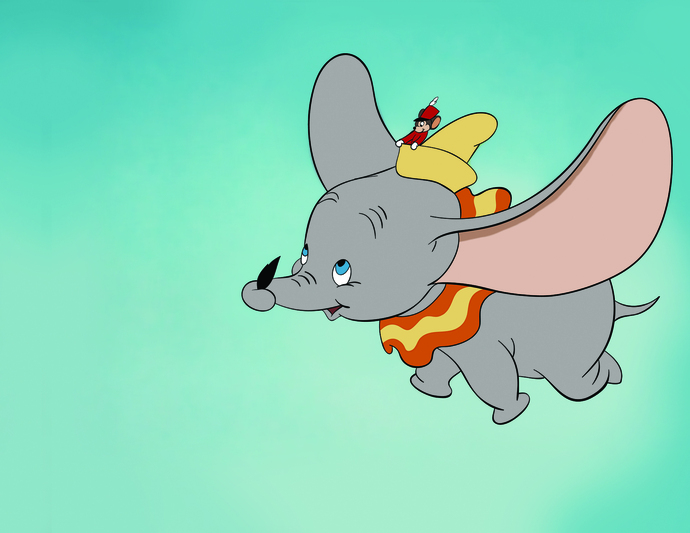 Though recently reimagined by Tim Burton, we're sticking to the original Disney classic for this list. The fourth-ever animated film by Walt Disney, Dumbo follows a sweet little elephant whose huge ears enable him to fly.
Partially based on the real elephant mentioned earlier, Jumbo Jr. is mocked for his clumsiness with the nickname "Dumbo."
You'd be forgiven for thinking this cartoon was made in the 1960s—what with its trippy psychedelic sequence—but really it's a stunning example of 1940s hand-drawn animation. Directed by Ben Sharpsteen, the script was sourced from a story written for a prototype toy by Helen Aberson.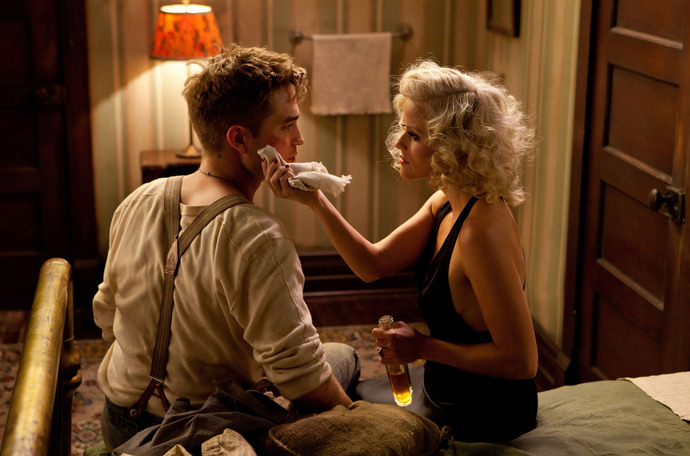 Circuses sure love elephants, don't they? And we get it—they're cute. Though perhaps those elephants would prefer to stay in the wild rather than be beaten with bull hooks.
When Jacob (played by Robert Pattinson) joins a traveling circus as a veterinarian, he's disgusted by the way ringmaster August treats his animals and peers. August isn't the type of guy you want to get on the wrong side of, so having an affair with his wife isn't the best idea.
Adapted from Sara Gruen's 2006 novel and directed by Francis Lawrence, Water for Elephants will whisk you away in romance and horror. Christoph Waltz has a knack for playing villains, and he knocks it out of the park as the cruel ringmaster August.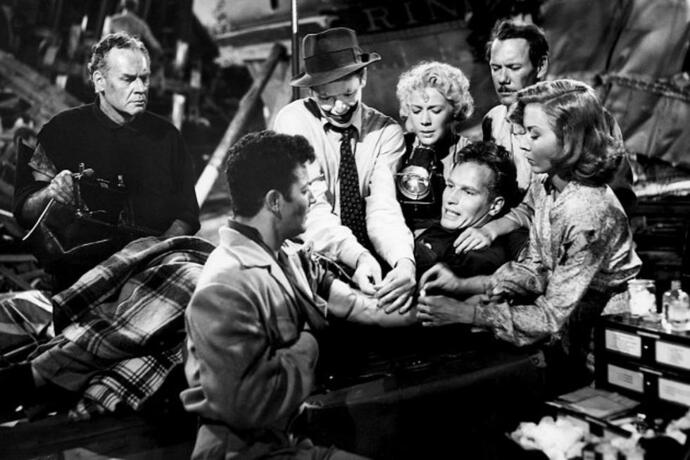 While it's far from the greatest movie to win Best Picture at the Academy Awards, The Greatest Show on Earth is still an amusing watch.
Produced and directed by Cecil B. DeMille in vibrant Technicolor, The Greatest Show on Earth features real performers from the Ringling Bros. and Barnum & Bailey Circus. (Now we know where The Greatest Showman got it's title from!)
A bunch of old Hollywood starlets appear in this film, including Charlton Heston and Jimmy Stewart. Bursting with laugh, thrills, and fun, DeMille instills The Greatest Show on Earth with the energy of a real carnival.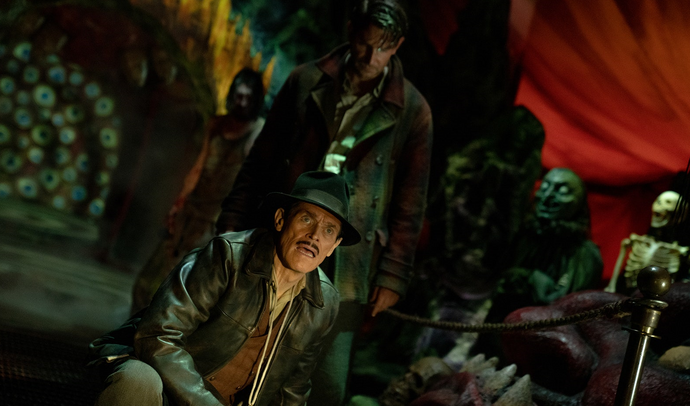 Auteur director Guillermo del Toro is known for his unsettling stories that feature elements of the supernatural and carefully selected color palettes. Nightmare Alley is no exception, which brings us a brilliant neo-noir-infused psychological drama.
The second movie adaptation of William Lindsay Gresham's 1946 novel, Nightmare Alley stars Bradley Cooper as a mysterious carny who learns the art of clairvoyance.
A moral fable full of plot twists, Nightmare Alley will have you questioning everyone and everything as it exposes dark side of 20th century circuses. Cate Blanchett, Toni Collette, Willem Dafoe, and Rooney Mara also star.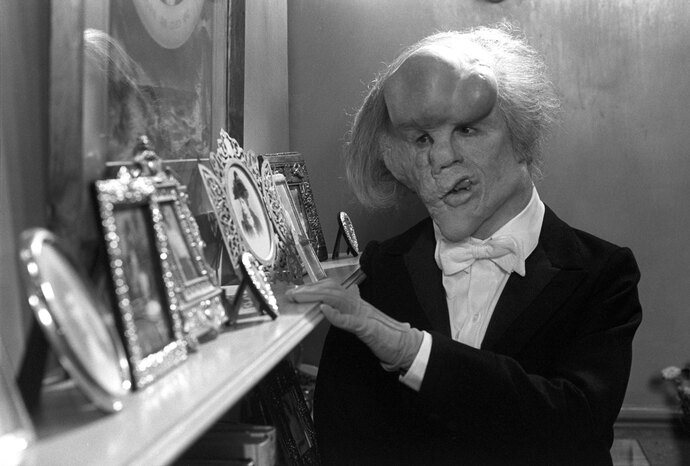 The tragic true story of Joseph Merrick begins at a Victorian freakshow, where the cruelly nicknamed "Elephant Man" was put on display in London's East End. Viewed as lesser by his taunting ringmaster due to his disabilities, he's kept under a hood and laughed at by the public.
Surgeon Frederick Treves (played by Anthony Hopkins) stumbles upon the freakshow, then treats and befriends Joseph (played by John Hurt).
David Lynch's historical drama was an instant success, shot in black-and-white for that extra vintage feeling. It even led to the Academy Awards creating a whole new category dedicated to hair and makeup!