The Pre-Code Hollywood era only spanned a (rough) total of four years, but the film industry crammed in as many films as possible to take full advantage of lax censorship laws.
In the wake of the 1930s, Hollywood found itself in limbo between the newly invented "talkies" (sound pictures) and the Hays Code, enforced in 1934. Named after MPPDA President Will H. Hays, the code was a strict guideline for what movies could and couldn't show.
Some of those things were obvious (like graphic sex, drugs, and violence) but others were seemingly trivial, niche, benign, or over-the-top (like uttering "My God!" on screen, white slavery, childbirth, interracial relationships, surgery, seduction, guns, "lustful kissing," etc.).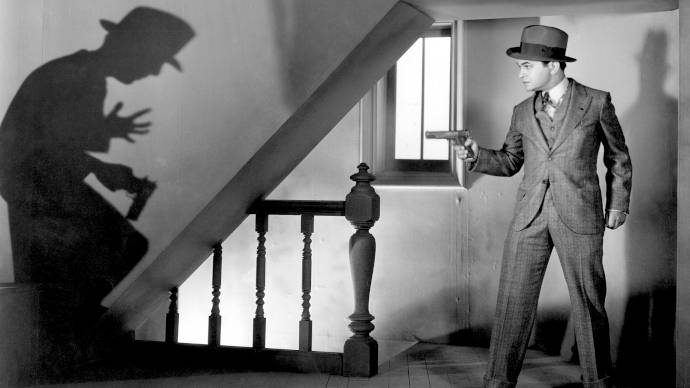 Say goodbye to crime thrillers, femme fatales, murder mysteries, and gangsters. In the years following the Hays Code, movies became excessively bland, moral, and white-washed as studios churned out feel-good, praise-God displays of patriotism.
That said, these guidelines were largely ignored in the early 1930s. It wasn't until 1934 when all films required a certificate of approval under the watchful eye of Joseph Breen (known as the "Breen Era"), who spearheaded the Production Code Administration until 1954.
The Hays Code officially ended in the 1960s, but it had already started to dwindle before then. Still, audiences had the pre-Code talkies to indulge in before censorship became more lenient again.
Here are the best films from the Pre-Code Hollywood era that are still worth checking out if you're into film history.
13. A Farewell to Arms (1932)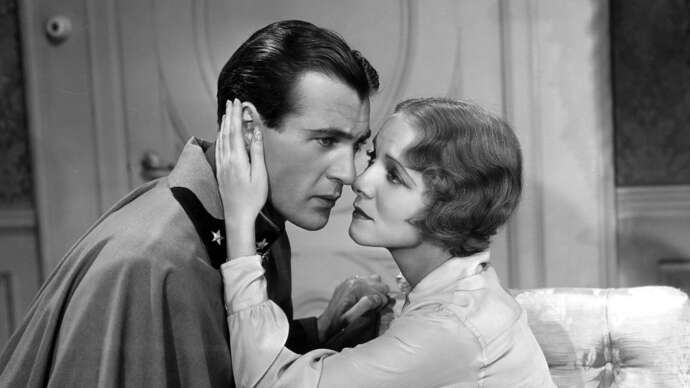 Ah, sentimental melodrama at its finest.
Although it lacks the sharp edges of Ernest Hemingway's original 1929 war novel—the coarse brutality of WWI inspired by Hemmingway's own experience in the Italian campaign—A Farewell to Arms is a beautiful, almost dreamy movie within itself.
Frank Borzage directs Helen Hayes and Gary Cooper as war-torn lovers who meet a much happier end in the Hays Code alternate ending.
12. Red-Headed Woman (1932)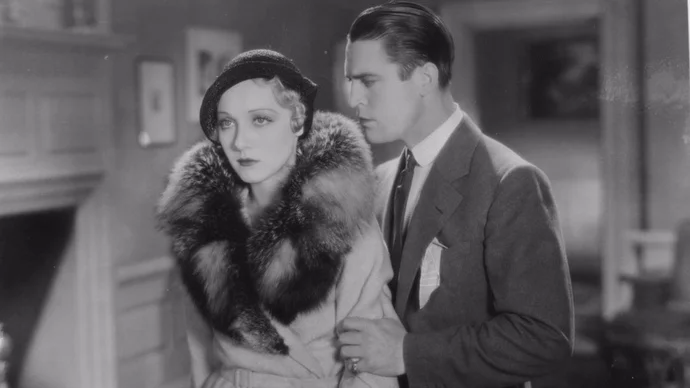 Jean Harlow was the Marilyn Monroe of the 1930s. (In fact, Harlow was Marilyn Monroe's biggest idol, and Monroe was even set to play Harlow in a 1953 film that never materialized.)
Being a sex symbol, the Hays Code was unsurprisingly averse to Jean Harlow's movies, especially this one in which her character uses sex to climb her way to the top of the social ladder!
The red-headed Lillian breaks up marriages and pursues a series of affairs in Jack Conway's daring and seductive romcom. And when that's not enough? She winds up hovering over the trigger of a gun.
11. Call Her Savage (1932)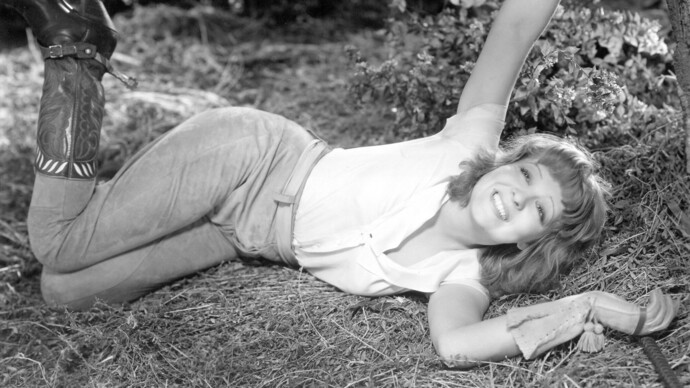 Call Her Savage was one of the earliest documented movies to openly portray homosexuality, and director John Francis Dillon didn't stop there. You'll also see gender-defying outfits, emasculated men, gay bar brawls, skimpy lingerie, and dog fighting.
At the center of all this is a wild and rebellious woman, played by Clara Bow (who was known for her flapper, party-girl roles of the Roaring Twenties) and exuding lesbian undertones. It's worlds away from the quiet and pristine porcelain beauties of Old Hollywood!
10. Red Dust (1932)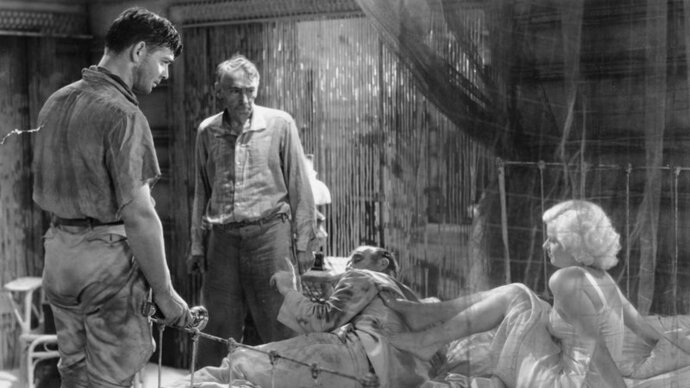 Unsurprisingly, Jean Harlow features again. As America's "bad girl," she had her hand in over a dozen pre-Code productions.
In Red Dust, she plays a blonde-haired woman (in accordance with her role in the pre-Code classic Platinum Blonde from 1931) who also happens to be a prostitute.
Set during monsoon season in French Indochina, the title of Red Dust refers to the dust that's whipped up on the rubber plantation where Harlow's character is caught in a love triangle.
9. The Sign of the Cross (1932)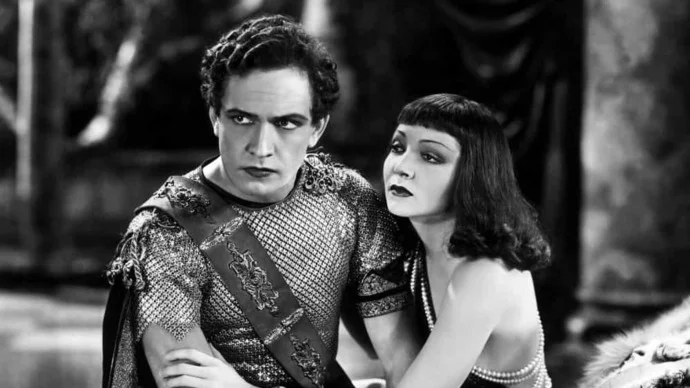 The third installment in Cecil B. DeMille's biblical trilogy (following The Ten Commandments and The King of Kings) was the only one made with sound, making it fall into the pre-Code category.
The Sign of the Cross was based on Wilson Barrett's 1895 play where Emperor Nero rules Rome, AD 64.
Gladiator fights, crocodile attacks, erotic dances, and seducing Christian girls were all fine for the original cut of The Sign of the Cross, but highly censored in the Hays Code re-release.
We can't imagine anything named "Dance of the Naked Moon" flying with Joseph Breen, but luckily it was added back in 1993.
8. Safe in Hell (1931)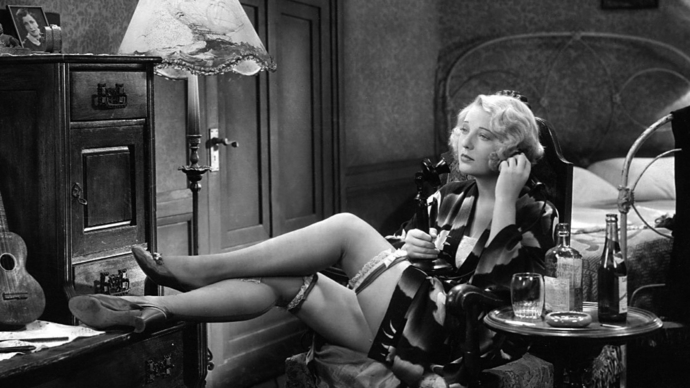 Movies made in the 1930s were the pinnacle of melodrama, not having yet learned that cameras require more subtlety than theaters and stages. You can see that in Safe in Hell.
Homicide and prostitution make up the bulk of Safe in Hell's plot, which involves a hell made up of pimps, criminals, and runaways, all situated on a lush Caribbean island. Dorothy Mackaill stars as the sexy secretary stereotype, who ends up on trial for murder.
Critics of the time found Safe in Hell too depressing, wandering its way to the gallows, but it has since been carefully preserved.
7. 42nd Street (1933)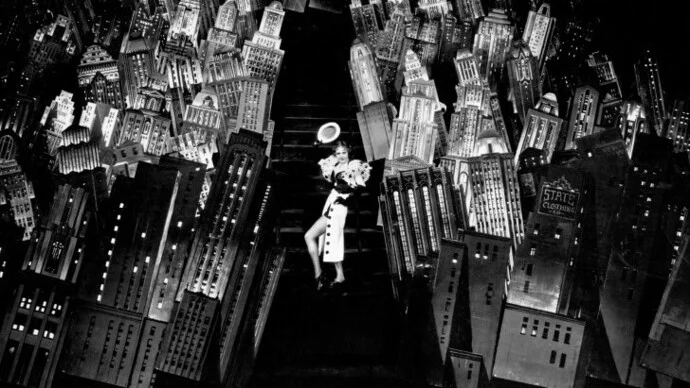 Okay, enough doom and gloom. How about a musical?
Sexual innuendos, dirty jokes, and drunken parties are what await behind the doors of 42nd Street, a backstage musical that somehow makes the Great Depression look like a barrel of laughs!
42nd Street centers on an ensemble cast's rehearsals for their latest Broadway show, earning an Oscar nomination in the process.
In 1980, the real Broadway version of 42nd Street won two Tony Awards, but it all comes back to Lloyd Bacon, who effectively directed the first modern musical with the film version of 42nd Street.
6. Baby Face (1933)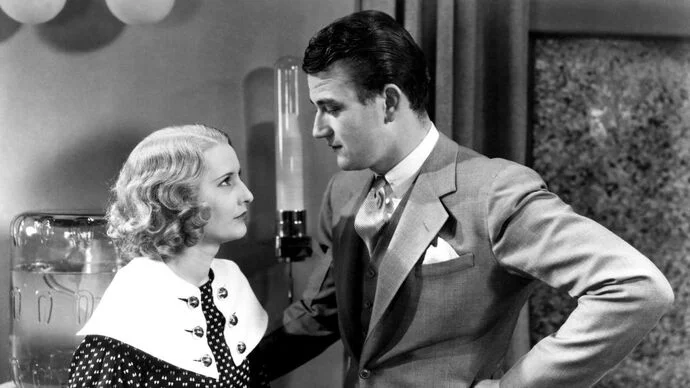 It's no coincidence that Baby Face has so many parallels to Red-Headed Woman, which also centers on a young woman seducing her way up the social ladder. (Barbara Stanwyck was literally posed next to a ladder for the publicity photos.)
It was basically Warner Bros.'s version of the same movie as they tried to claw their way back from the losses of the Great Depression. Even the protagonists' names—Lily and Lillian—are similar!
Alfred E. Green's Prohibition-defying movie is arguably more famous than Red-Headed Woman, chiefly because its liberated stance on sex put pressure on the need for the Hays Code the following year.
5. The Divorcee (1930)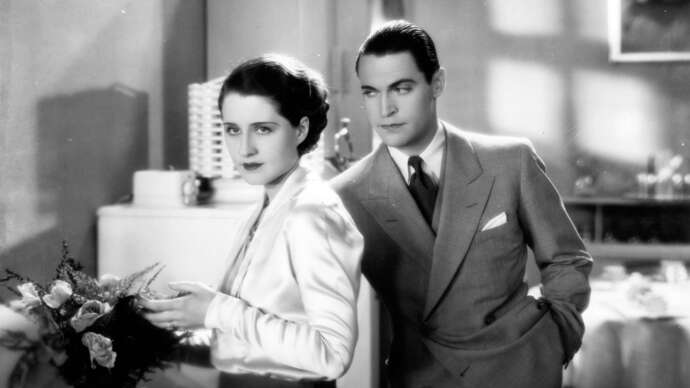 The Hays Code promoted all-American family values, which staunchly meant no divorce or infidelity. Based on a novel literally called Ex-Wife (written by Ursula Parrott in 1929), The Divorcee was made at the perfect time before Will H. Hays could squash it.
Norma Shearer won an Oscar for her racy depiction of Jerry Martin, teaching us a lesson in revenge sex when she tries to get back at her cheating husband.
It was a lesson for women, anyway. Men would probably get away with it, as was Robert Z. Leonard's commentary on society's double standards.
4. Scarface (1932)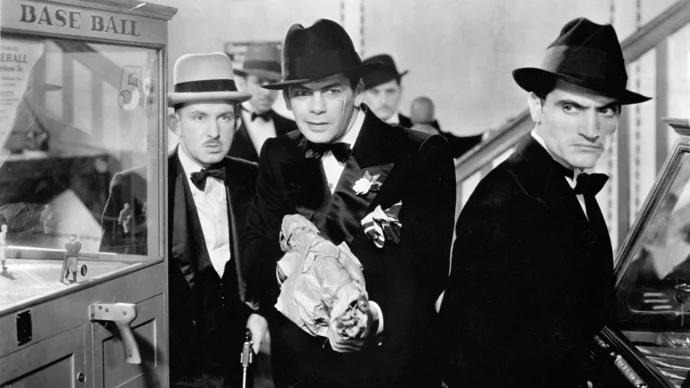 Al Capone has his fair share of movies made about him (including 1959's Al Capone, 1975's Capone, and 1987's The Untouchables), as he's the most notorious gangster in American history.
Scarface (which was Capone's infamous nickname) is an interesting entry in the Capone catalogue because he was still kicking around when it was made—though admittedly in prison!
Without naming names, Howard Hawks overtly based his gangster flick on the reputation of Capone, including a scene on the headline Saint Valentine's Day Massacre. Even before the Hays Code, the violence of Scarface inspired calls for major alterations.
3. Three on a Match (1932)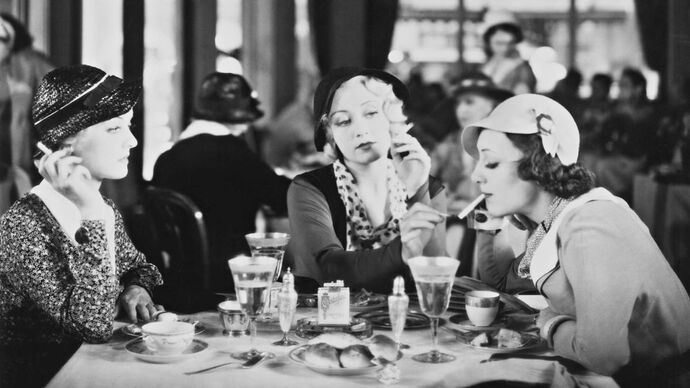 Three on a Match gave us a taste of Humphrey Bogart before he became the iconic noir detective of the 1940s. And we really mean just a taste! Joan Blondell (emblem of Pre-Code Hollywood), Warren William, Ann Dvorak, and Bette Davis are the real stars here.
Viewers initially found the drugs, gangsters, affairs, and suicides in Three on a Match "distasteful," as three friends catch up over seemingly innocent lunchtime cigarettes. We know better these days, and we love the explosive plot twists that were atypical of the decade.
2. The Public Enemy (1931)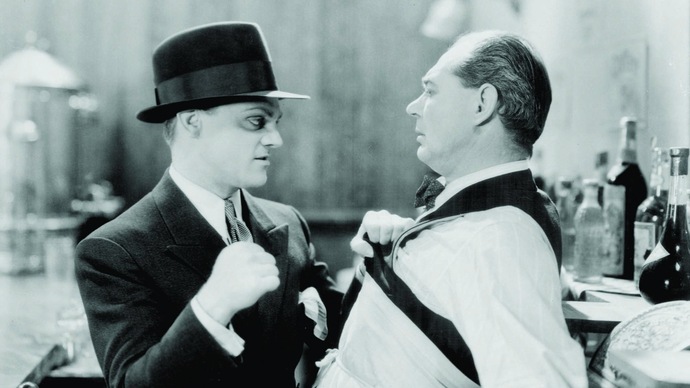 The Public Enemy, Scarface, and Little Caesar are widely agreed upon as the film trio that invented the gangster genre.
Crime stories had been around since the 19th century—thanks to Edgar Allan Poe and Arthur Conan Doyle—but The Public Enemy was the prototype for a specific kind of production: the gangster movie.
An Irish-American thief rises through the ranks of Chicago's underworld, becoming a bootlegging, fist-flying crime boss of Prohibition. Sound familiar? Luckily, William A. Wellman managed to create this genre-pioneering film before the Hays Code hit!
1. Frankenstein (1931)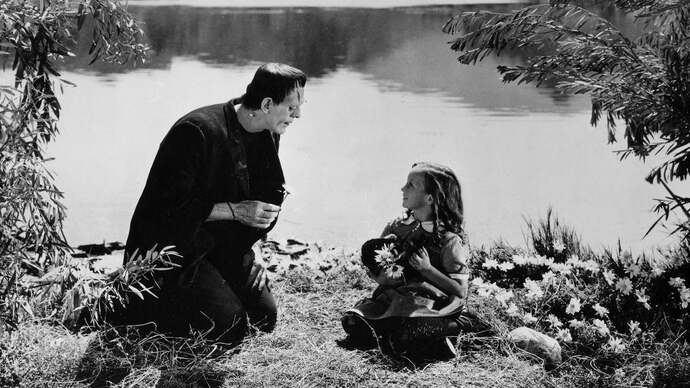 Frankenstein is a story that needs no introduction or explanation. A mad scientist and his hunchback buddy make a monster out of body parts. Lightning strikes. "It's alive!" Yada, yada, yada.
James Whale's film wasn't the first film adaptation of Mary Shelley's classic Gothic tale, but it was the first talkie version and it advanced the use of cinematic sound like never before.
Sci-fi wasn't a hugely popular genre in early cinema, but Boris Karloff's ghoulishly tender depiction of Frankenstein's monster is still the first image that comes to many people's minds—even for those who haven't seen the movie! How's that for iconic?