Hippies, Rockers, Punks, Mods. The 1960s and 1970s saw a huge surge in subcultures that defied social norms.
Emerging out of the conservativism of buttoned-down post-WWII society came a new generation of kids who expressed their free-loving, drug-taking angst through art, fashion, and music.
Of course, cinema played a huge role, too. Here are some of the best movies that celebrate different counterculture movements, whether made during the time or as a reflection later.
10. Hair (1979)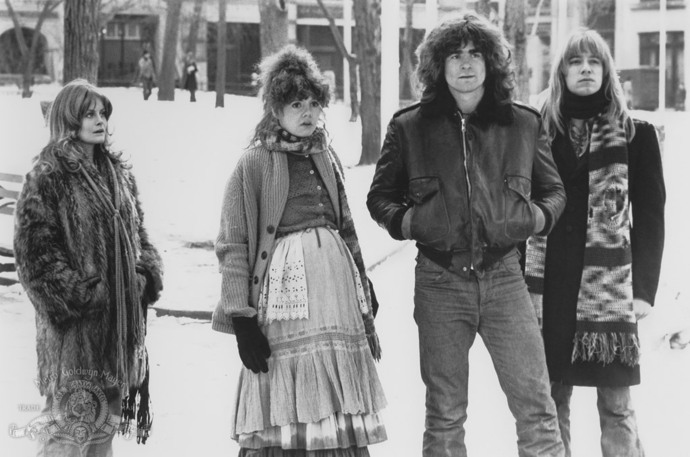 A musical featuring songs like "Let the Sunshine In" and "Aquarius," Hair takes place in New York City during the 1960s.
Miloš Forman's rock-musical plays out against the backdrop of the Vietnam War, which looms over a hippie commune in Central Park. The tribe takes in an Oklahoma farm hand, who then forms an unlikely romance with an upper-class debutante.
Based on the 1968 Broadway musical Hair: The American Tribal Love-Rock Musical, the gang introduce Claude Hooper Bukowski (played by John Savage) to their world of LSD and draft evasion. Hair has all the groovy tunes and shaggy-haired characters of the hippie boom.
9. Woodstock (1970)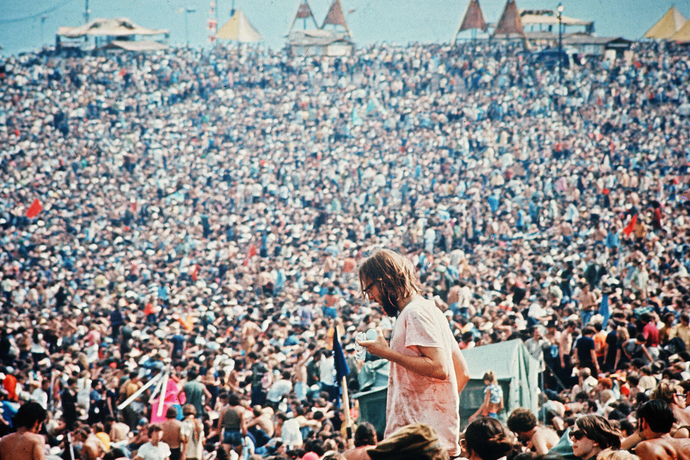 Woodstock is undoubtedly the most famous concert in musical history, featuring performances by Jimi Hendrix and The Who.
The festival began life on a random dairy farm in New York—that's right, it didn't even take place at Woodstock—and quickly snowballed into a crowd of over 400,000 attendees.
Capturing it all was director Michael Wadleigh, who worked alongside seven editors and won an Oscar for Best Documentary Feature.
As Woodstock was one of the biggest events in counterculture history, we had to include this documentary on this list. An extended director's cut and separate Hendrix feature were also released in the 90s.
8. Velvet Goldmine (1998)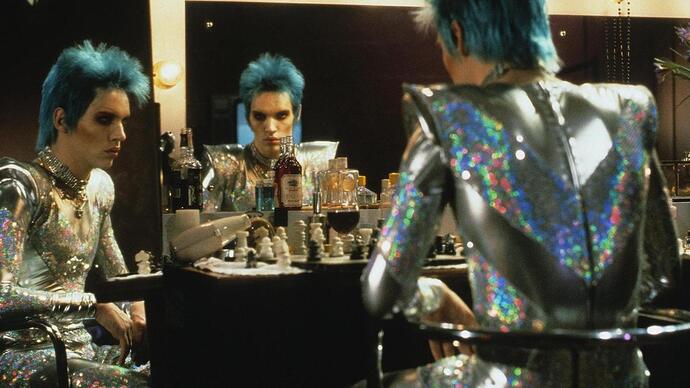 Velvet Goldmine is saturated in the sounds and fashion of glam rock. This particular counterculture favored androgyny, bold hairstyles, and lots and lots of glitter.
Beginning in 1984, a British journalist recounts the death hoax of rock star Brain Slade (played by Jonathan Rhys Meyers). Clearly inspired by David Bowie, Slade was once a legendary musician who was too diva.
Arthur (played by Christian Bale) spent his youth in awe of the star, using journalism as a way to his express his passion for the glamourous culture.
Director Todd Haynes paints a colorful, if sometimes strenuous, portrait of the glam-rock scene in 1970s Britain, which created a safe space for the LGBTQ+ community to thrive.
7. The Doors (1991)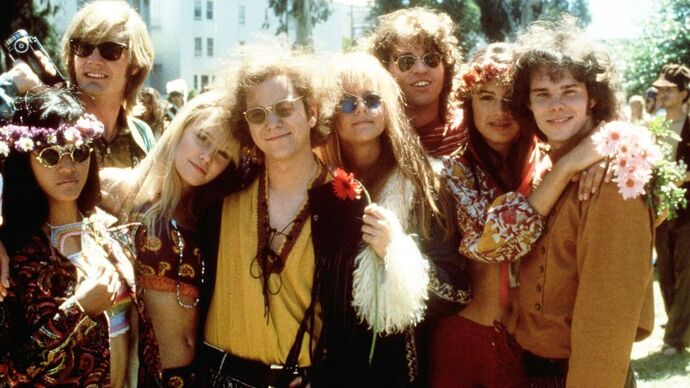 Ask anyone to name a counterculture band and one of the first ones to pop into mind will inevitably be The Doors.
Val Kilmer immortalized Jim Morrison with his incredible performance as the eccentric LSD-addicted lead singer, who was known for his unpredictable behavior.
Pretty much everything Morrison did—whether on stage, in the desert, at rehearsal, in bars, at dinner parties, or elsewhere—he did on acid, adding to his already bizarre character.
That's all evident from the trippy, darkly poetic, somewhat nonsensical monologues at the beginnings of many of his songs. Oliver Stone brings us a biography of The Doors with Morrison front-and-center, flirting with death and participating in mystical ceremonies.
6. Fear and Loathing in Las Vegas (1998)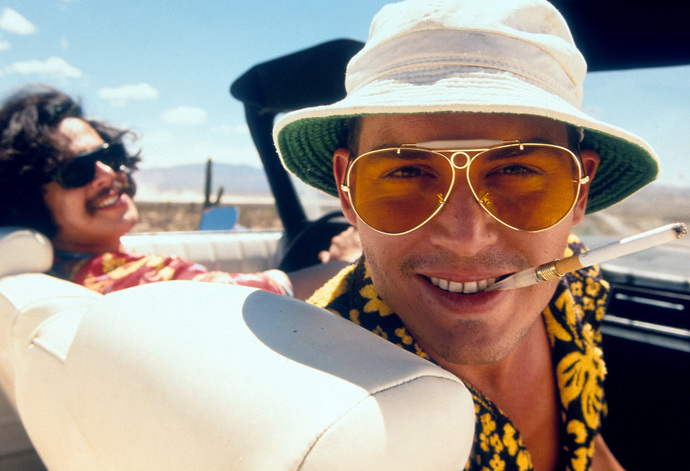 It's might be a surprise to learn that Fear and Loathing in Las Vegas is based on true events. The fact that Hunter S. Thompson came out of this drug-fueled road trip alive is a miracle.
Johnny Depp stars as the gonzo journalist, who wrote down his experiences of road tripping on mescaline in his 1971 book. Alongside him is Benicio del Toro as Dr. Gonzo, a Mexican-American attorney and LSD fanatic.
The reckless duo tear up Death Valley in a red convertible, doused with a cocktail of drugs and crying at Janis Joplin in the bathtub. Although a financial failure, the film has since become a hailed cult classic.
5. This Is England (2006)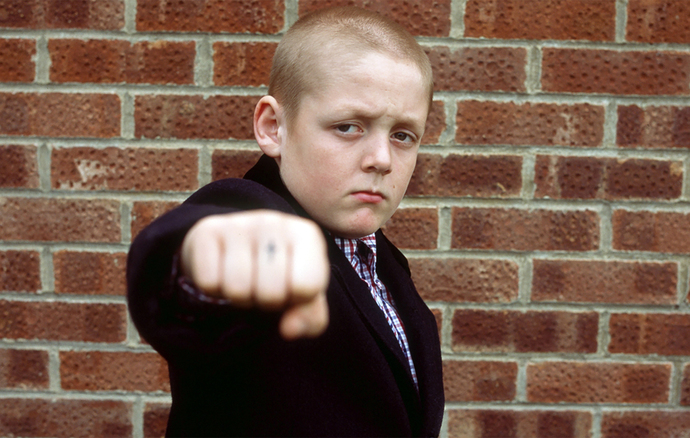 This Is England unveils the pros and cons of the skinhead counterculture. A shaved head, Doc Marten boots, Harrington bomber, and buttoned-up Fred Perry polo comprise the skinhead image, a subculture built on elements of the Mod and Jamaican-immigrant "Rude Boy."
After his father dies in the Falklands War, young Shaun (played by Thomas Turgoose) is welcomed into a community of older skinheads. That community is soon divided by the influence of neo-Nazi white supremacy.
Shane Meadows' realist drama captures the mood of working-class England in the 80s, opening the film with a montage of news footage to a reggae soundtrack.
4. Dazed and Confused (1993)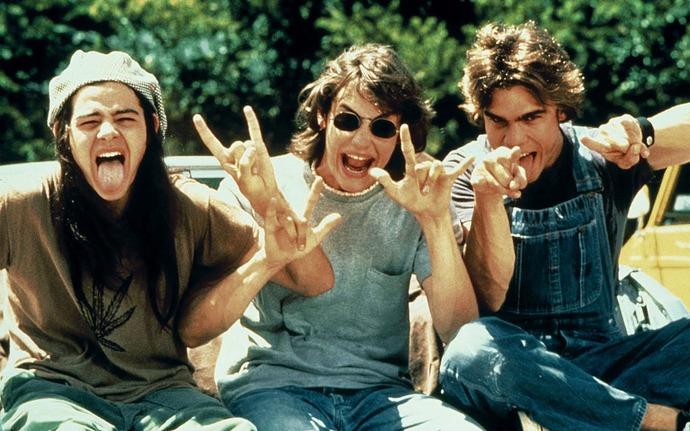 If you search the web for "stoner movie," Dazed and Confused is likely to be the first one to show up—and that's because it's so great!
A mellowed-out coming-of-age comedy that's now considered a cult icon, Dazed and Confused features an ensemble cast of soon-to-be stars: Jason London, Ben Affleck, Milla Jovovich, Adam Goldberg, and Matthew McConaughey, just to name a few.
Set in Texas in the summer of 1976, Richard Linklater takes us on a cruise down memory lane—of days spent driving, smoking, and partying while the final days of high school waste away.
Pink Floyd, long hair, and vintage Chevrolets make this movie a legacy of 70s counterculture, despite being a commercial flop.
3. Rebel Without a Cause (1955)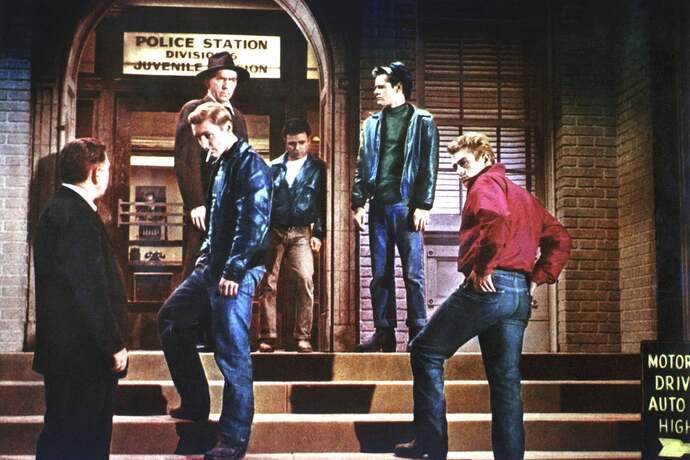 Rebel Without a Cause was made at the very genesis of counterculture in the mid-1950s. Before this, teenagers weren't really thing—you were either a child or an adult.
But now that adolescent angst was out in the open and mingling with rock music and retro after-school diners, the film industry was quick to target their newly burgeoning demographic.
James Dean stars in his most iconic role as a smooth, red-jacket-wearing rebel who lashes out against his parents and "the system." Directed by Nicholas Ray, it was nominated for numerous Oscars and has since been referenced constantly in pop culture.
2. Quadrophenia (1979)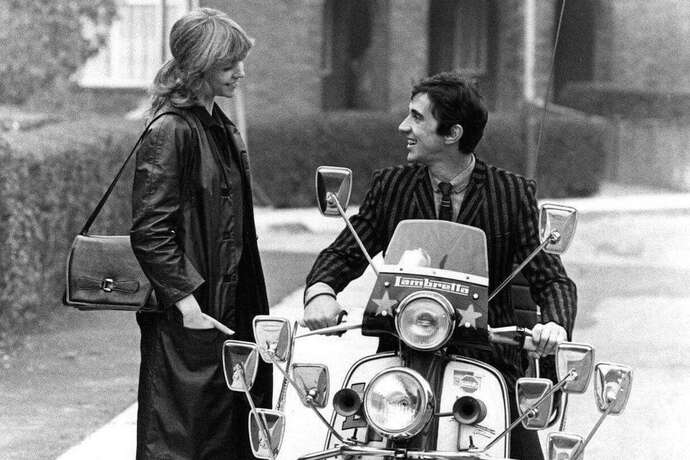 We're back in England again with Quadrophenia, back when Mods were clashing horns with the Rockers on a daily basis.
It all came to a head at a scooter rally to Brighton Beach, where a riot broke out between the two opposing groups. Loosely based on The Who's 1973 rock opera, Quadrophenia is the defining film of the Mods, featuring a funky soundtrack of R&B, soul, and rock.
Phil Daniels stars as a disillusioned young mailman in London, who lives to ride his Lambretta in fitted zoot suits, fueled by stolen amphetamines. A punchy coming-of-age tale that perfectly encapsulates the era, Quadrophenia is a must-watch for any music lover.
1. Easy Rider (1969)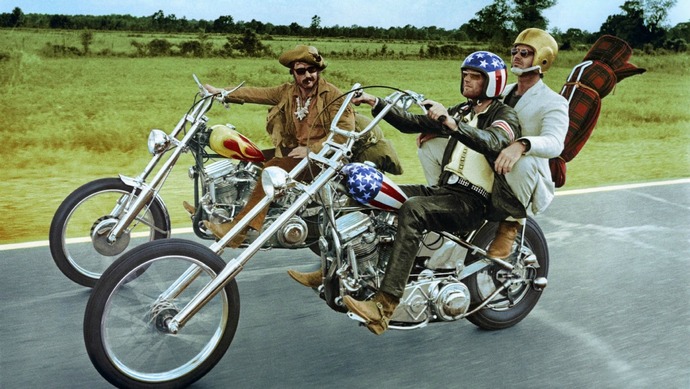 Easy Rider was pretty much the first New Hollywood movie. Directed by (and starring) Dennis Hopper, Easy Rider has everything you'd expect from a counterculture movie: psychedelics, hippie communes, motorcycles, and the open road.
Alongside Dennis Hopper is Peter Fonda as the duo ride out to Los Angeles with some smuggled cocaine. Smoking weed and picking up hitchhikers, Wyatt and Billy are the epitome of free-wheeling bohemian culture.
Hopper really engrains this cult classic with the texture and atmosphere of America in the early 70s, especially with that realistically trippy graveyard scene.