The newly announced Amy Winehouse documentary Back to Black, directed by Sam Taylor-Johnson and starring Marisa Abela, has gotten people talking about "The 27 Club" all over again.
The 27 Club is based on a cultural phenomenon where pop stars and celebrities—usually musicians—seem to die young at the age of 27. There's no obvious link to suggest a strong scientific correlation here, but it remains a famous legend nonetheless.
More specifically, The 27 Club is an informal list of such celebrities who have died at age 27. Most agree that the first member was Alexandre Levy, a Brazilian composer and pianist who died in 1892.
Since then, notable members include Jim Morrison, Jimi Hendrix, Kurt Cobain, Janis Joplin, Brian Jones and, of course, Amy Winehouse. Many of these artists died of overdoses, suicide, or suspicious circumstances.
Here are the greatest biopics and documentaries that tell the rise-and-fall stories of various members of The 27 Club, each one exploring different facets of the phenomenon.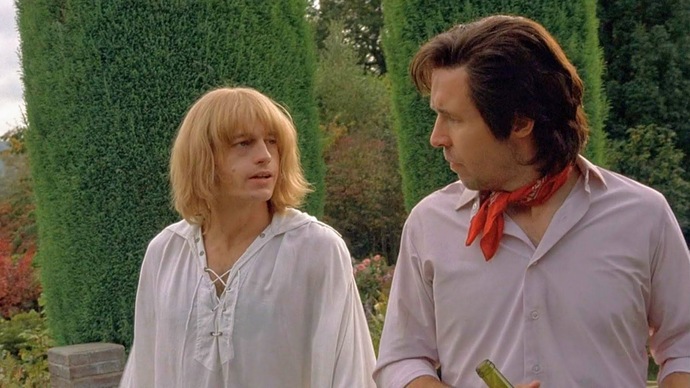 Brian Jones didn't just play in The Rolling Stones—he founded it. As the guitarist, vocalist, and original leader of the band, we owe him thanks for gifting us one of the greatest rock groups of all time.
A British blues pioneer of the 1960s, Brian Jones played all kinds of instruments alongside Mick Jagger, Keith Richards, Bill Wyman, and Charlie Watts (in the first Rolling Stones line-up).
Sadly, Jones had huge issues with drugs, alcohol, and the law, which director Stephen Woolley looks at in Stoned.
Woolley's account of Jones's chaotic life (portrayed by Leo Gregory) as a rock legend is semi-fictionalized, and it plays on the conspiracy theory that Jones was murdered by his builder in 1969.
Jones was found unconscious in his swimming pool at midnight, but his girlfriend claimed he still had a pulse up until the medics arrived.
Upon his death, Pete Townshend of The Who wrote a poem in his honor entitled "A Normal Day for Brian, A Man Who Died Everyday," which tells you everything you need to know about the musician's lifestyle.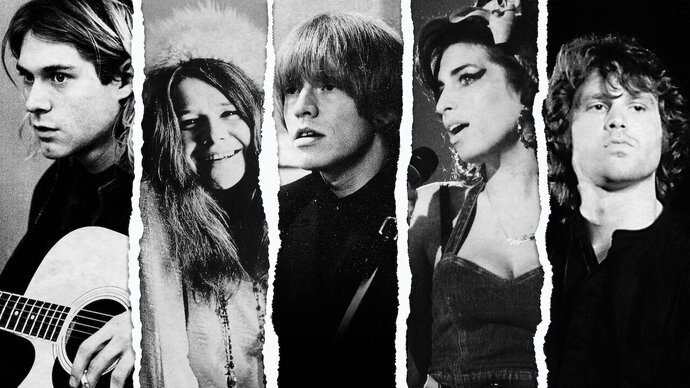 If you're interested in The 27 Club overall, you can learn all about it in Simon Napier-Bell's interesting documentary called 27: Gone Too Soon.
On the other hand, if you've already read up on The 27 Club and know a lot about it, this movie probably won't offer you anything new besides some notes from members of The Rolling Stones.
Still, you'll get a peek at some unseen footage, as well as the opinion of professional and medical experts (rather than just hearsay).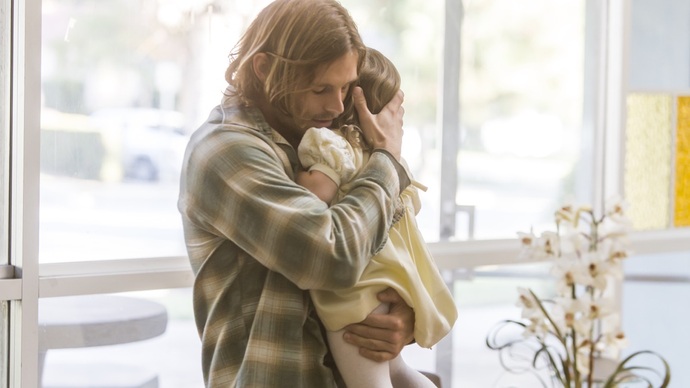 Benjamin Statler co-wrote, produced, and directed Soaked in Bleach, a docudrama about Kurt Cobain. Specifically, it centers on his death as it's investigated through the eyes of a private detective.
Kurt Cobain was the founder, lead singer, guitarist, and songwriter of the iconic 1990s alternative rock band Nirvana. His grungy aesthetic and angsty lyrics made him a hit with rebellious teenagers.
Unfortunately, this attitude also fueled Cobain's addiction to heroin, alcohol, acid, solvents, cannabis... you name it. Many of Nirvana's songs reflect Cobain's experiences with mental illness, which his fans found deeply relatable.
In 1994, Cobain was rushed to the hospital for an overdose, only to be released five days later. The following month, his body was found holding a shotgun, accompanied by a suicide note.
The tragic incident seemed pretty clear-cut at first, but even members of Cobain's family raised suspicions of foul play.
Soaked in Bleach combines dramatizations of the singer's years leading up to his death with police interviews and real recordings from detective Tom Grant during the investigation.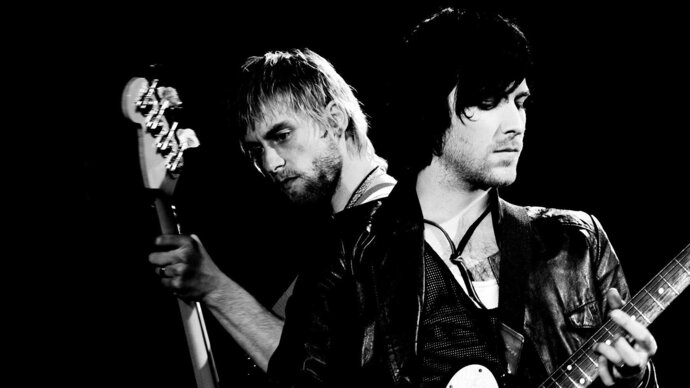 There are tons of 27 Club members you might not recognize by name, but you probably know their bands: Grateful Dead (Ron McKernan), The Stooges (Dave Alexander), Canned Heat (Alan Wilson), etc.
Terrified of joining them is Elliot Kerrigan, a fictitious rock star played by Joe Anderson in The 27 Club.
After Elliot's bandmate/best friend commits suicide a week after Elliot's 27th birthday, he starts dodging fans left, right, and center while on a drug-addled road trip from Los Angeles to Missouri.
Written and directed by Erica Dunton, The 27 Club is a retrained piece of indie filmmaking that paints the open road as a place to grieve... and, perhaps, even a place to forgive.
The 27 Club probably slipped under your radar, but I think it's an important movie that memorializes members of The 27 Club without poking at its conspiracies purely for entertainment value.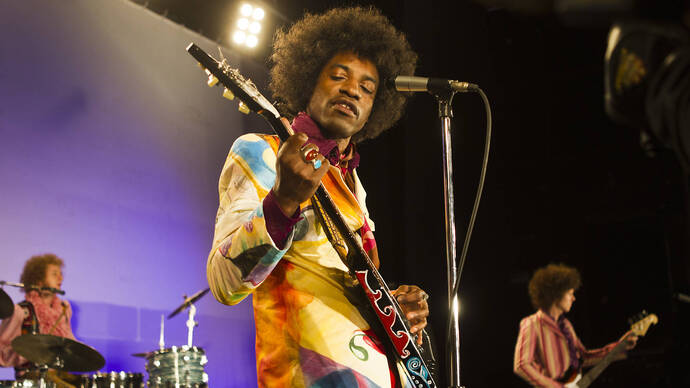 Making a biopic about Jimi Hendrix is a daunting task, which might explain why few have ever dared to attempt it.
Although he was only on Earth for 27 years, Jimi Hendrix left a legacy that's difficult to condense into two hours: flamboyant clothes, anti-war lyrics, a multitude of women, insane guitar abilities, a connection to the Black Panthers, a love of LSD, and a famously shy off-stage persona.
With Jimi: All Is By My Side, director John Ridley gives a good stab at translating Hendrix to the big screen. Rather than tackle his entire wild story, Ridley focuses on the two most important years of Hendrix's career.
André 3000 from Outkast appears as Hendrix, portrayed as a surprisingly insecure but polite young musician beloved by the ladies.
Sadly, the rock 'n roll life whisked Hendrix away from reality and left him to die alone at the Samarkand Hotel. His death was ruled as asphyxia from a drug overdose, but it remains unclear whether it was accidental.
Jimi: All Is By My Side celebrates his life rather than picking apart his death, but was annoyingly denied permission to use any of his songs.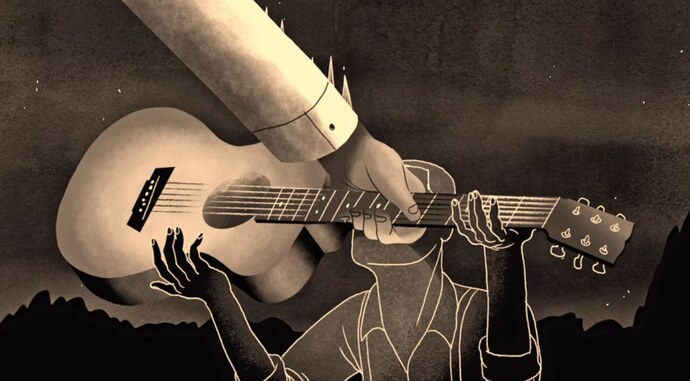 Robert Johnson is one of the lesser-known members of The 27 Club, which is strange given the urban legends surrounding him.
The American blues musician is considered by many as the first-ever rock star, admired by the likes of Eric Clapton, Bob Dylan, and Keith Richards. What's weird is that he was a terrible guitarist while busking street corners in the 1930s—then, suddenly, he was a master.
As the story goes, Johnson was at a crossroads when he fell to his knees and begged Satan to make him successful. The Devil took his guitar and promised him fame as long as Johnson sold him his soul.
Johnson agreed to that. And when he retrieved his guitar, he was instantly a pro at the Delta blues and immediately started drawing audiences.
Johnson later died of unknown causes, but we do know he was 27 years old when he died. Some claim he was killed by the husband of a woman he was flirting with, others say he contracted syphilis.
Little is actually documented about his life, so whatever you want to know is probably explained in ReMastered: Devil at the Crossroads. The Netflix Original pokes at the mysteries around America's first celebrity.
I'm not saying Brian Oakes's documentary will give you all the answers you seek, but it sure is an intriguing watch!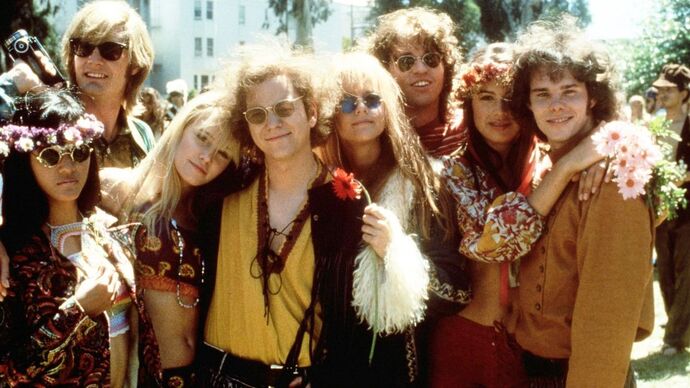 Jim Morrison of The Doors was truly one of a kind, and Val Kilmer's performance in The Doors as the sexual, sensitive, slightly incoherent singer was particularly praised.
The self-proclaimed "Lizard King" loved psychedelic drugs and demonology. He carried out blood rituals and tagged philosophical monologues onto the ends of his songs. Then, he suddenly died of heart failure in Paris at the age of 27.
Director Oliver Stone details Morrison's life—from his college days to his final ones—most of which were spent flirting with death.
The unpredictable gigs, love affairs, and court trials make The Doors a hectic watch from start to finish, and Stone is surprisingly liberal with his creative license throughout.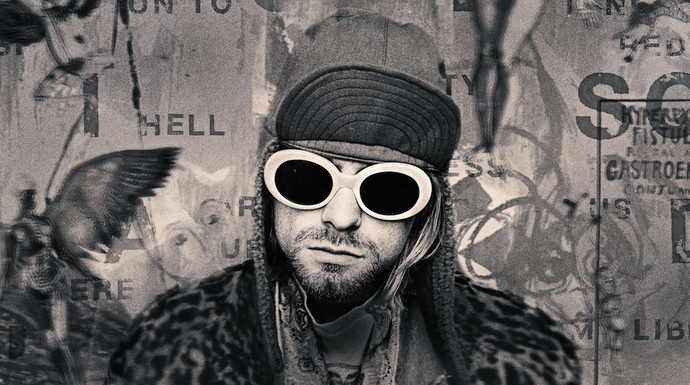 Kurt Cobain wasn't just a musician. He also loved to make art, which features in Brett Morgen's semi-animated documentary Cobain: Montage of Heck. (An accompanying soundtrack and companion book were also released, if you really want to delve into Cobain's work!)
Morgen takes us through Cobain's childhood (when his father picked on him and his parents got divorced), his teens (when he became homeless and started experimenting with drugs), and his twenties (when "Smells Like Teen Spirit" became a smash hit).
Cobain: Montage of Heck delves into Cobain's music, relationships, and multiple suicide attempts before joining The 27 Club in 1994.
Although the documentary was flooded with positive reviews at release, some critics disliked its tendency to linger on the more depressing moments of Cobain's life while ignoring his good memories.
Still, Cobain: Montage of Heck is a poignant and raw exploration of his legacy that's well worth tuning into.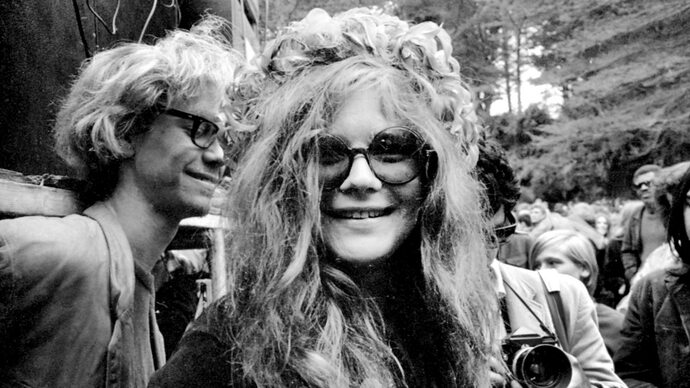 There aren't many movies dedicated to hippie queen Janis Joplin, but there is this one—and it received amazing reviews.
Despite being severely bullied in high school, Janis Joplin grew into a symbol of sex, talent, and female power during the 1960s. The misfit, blues-loving, acne-scarred painter developed an electric stage presence that blew crowds away with her mezzo-soprano vocals.
Joplin became famous after her performance at the Monterey Pop Show with Big Brother and the Holding Company. She went on to become a solo artist who pioneered psychedelic rock.
Sadly, Joplin died of a heroin overdose in 1970. Director Amy J. Berg crafted this ode to the female icon in 2015, using archive footage to show how Joplin made room for women in the rock 'n' roll scene.
1. Amy (2015)
Asif Kapadia's heartbreaking documentary Amy was nominated for 30 awards and won the Academy Award for Best Documentary in 2016.
Like most musical documentaries, Amy is a collage of stage appearances, home videos, interviews, news stories, and songs. Overall, it depicts Amy Winehouse as a complex person, not just a performer.
Amy is also one of the few documentaries that balances sob stories with a commemoration of the brighter parts of her life and personality.
Amy Winehouse was one of the most paparazzied celebrities in history, which Kapadia exposes with chilling clips of her being blinded by swarms of camera flashes every time she stepped outside.
Amy demonstrates the dangers posed by media and fame, along with how damaging and invasive paparazzi can be. It's what ultimately led her to hide away and escape with drugs and alcohol.
There was, of course, a lot more to the singer's tragic death than cameras alone, but Kapadia extends beyond the shocking images of Winehouse's eating disorders, toxic boyfriends, and drug addiction to showcase her funny, jazz-loving, feisty, tender soul.
The musical genius joined the 27 Club via alcohol poisoning in 2011, when fans flocked to sob and honor her unshakable influence on music.