Within the documentary genre, there's the subgenre of music documentaries—and within that subgenre, concert documentaries. It's like a Russian doll of guitar solos and old film footage!
Following the wildly successful release of Summer of Soul last year (which we'll touch on later in this article), we thought it'd be a good time to revisit documentaries with footage of music festivals.
Here are our picks for the best concert documentaries that have incredible footage of the most legendary live music moments.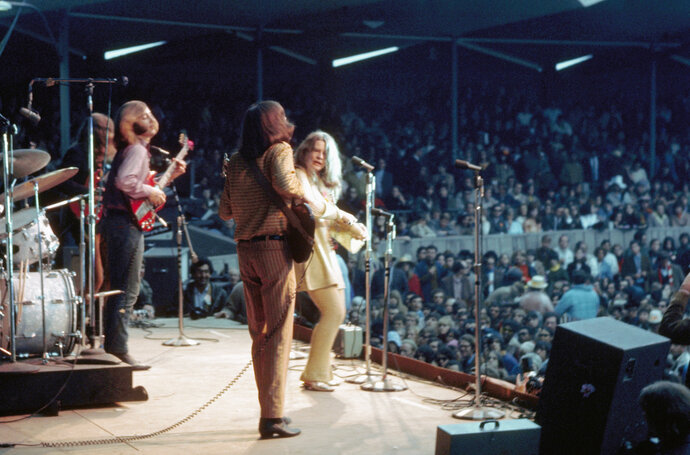 In Monterey Pop, D. A. Pennebaker—pioneer of the documentary format—gives us a peek into the Monterey Pop festival of 1967, the pinnacle event for the counterculture revolution.
The three-day-long California music festival is remembered as the first major appearance of Jimi Hendrix, which Pennebaker captures with fly-like observation.
Fellow documentarians, painters, and cameramen were scattered around the festival to record the legendary performers, including Janis Joplin, The Who, The Mamas and Papas, and Otis Redding. What a lineup!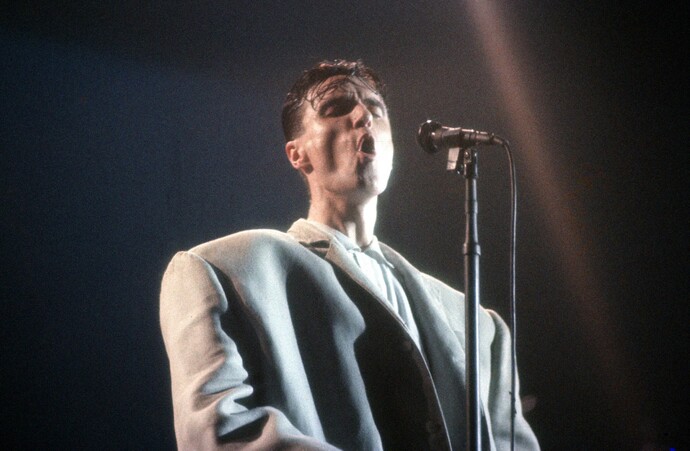 Jonathan Demme captures the height of the New Wave era through a three-night performance by Talking Heads. Sold out at Hollywood's Pantages Theatre, the show was heavily influenced by Japanese kabuki theater—just for that extra little spin.
Stop Making Sense takes us through the history of the band (up until the time, at least) and cascades into a brilliant finale performance. Critics consider Stop Making Sense a "close-to-perfection" concert movie, perfect for any fans of Talking Heads or New Wave in general.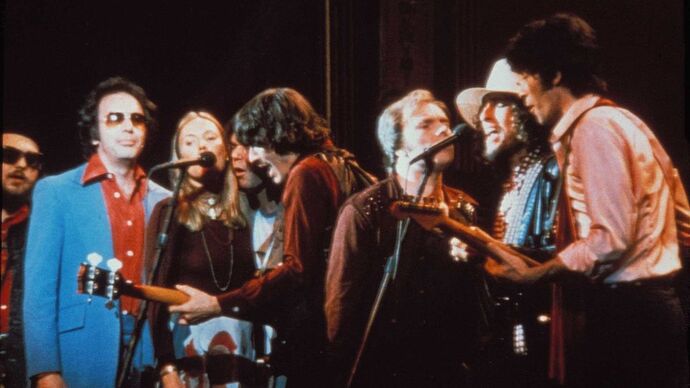 Martin Scorsese has done a handful of documentaries in his time, including 1999's My Voyage to Italy and 2011's George Harrison: Living in the Material World. One of his absolute best? 1978's The Last Waltz, which witnesses the farewell concert of 60s rock group The Band.
Guest stars include Bob Dylan, Joni Mitchell, Eric Clapton, and Neil Diamond for a cataclysmic "last supper" concert for rock music. Despite it only being early days in Scorsese's career, he was already showing promise as a masterful filmmaker.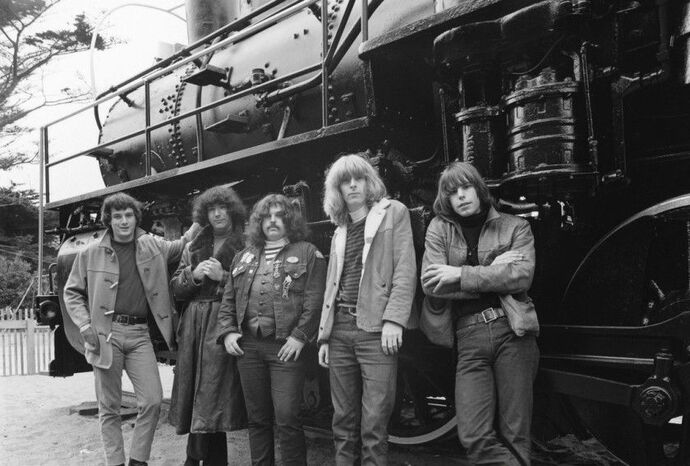 The Festival Express was an itinerant pop festival of some of the biggest names in music history: Janis Joplin, Grateful Dead, Buddy Guy, etc.
Also known as the The Trans-Continental Pop Festival, the artists toured across Canada in their 14-car rock train, stopping in four cities during the summer of 1970: Toronto, Winnipeg, Montreal, and Calgary.
Bob Smeaton gives us a seat in on the drunken jam sessions and drug-fueled antics, using old movie footage and modern-day recounts from those aboard to really punch things up.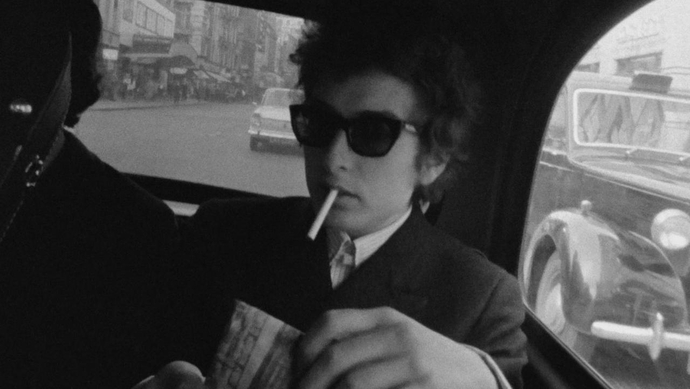 Here we have D. A. Pennebaker again, this time with his most famous movie: Don't Look Back. Filmed in black-and-white, the observational documentary follows world-famous country-rock singer Bob Dylan on his 1965 concert tour of England.
The iconic opening scene sees Dylan holding up cue cards for the lyrics to "Subterranean Homesick Blues," followed by performances, interviews, and afterparties.
Voted by Sight & Sound in 2014 as the 9th best documentary film of all time—not just among concert and music documentaries, but all documentaries of any kind—Don't Look Back is a must watch!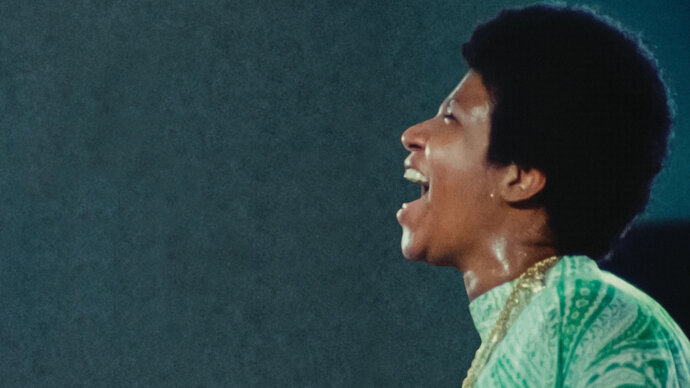 An electrifying snapshot into the recording of Aretha Franklin's 1972 live album, Amazing Grace acts as a powerful tribute to the Queen of Soul.
Originally shot under the direction of Sydney Pollack and "realized by" Alan Elliott, this concert movie is an intimate and artistic portrait of Aretha Franklin at her very best.
The film was scheduled to release way back in the 1970s, but difficulties in synchronizing audio meant it wasn't possible until 2015, when Franklin sued the filmmaker for making it without her consent.
It was only after her death in 2018 that her family permitted the film's release. For that, we are eternally grateful!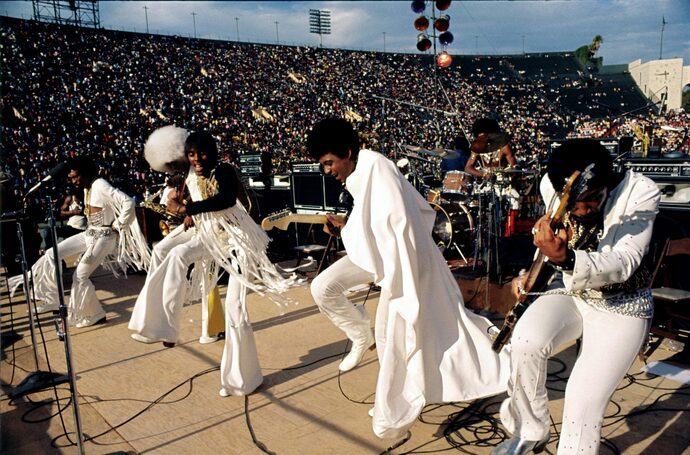 A jazzy documentary from Mel Stuart, Wattstax commemorates the 7th anniversary of the 1965 riots in Watts, Los Angeles.
The benefit concert, organized by Stax Records, was a blowout of all things blues, funk, soul, gospel, and R&B, including The Staple Sisters and The Bar-Kays. Jesse Jackson offers a stirring civil rights speech, with commentary from Richard Pryor.
A landmark for Black Pride, Wattstax is the perfect way to celebrate, educate, and remember the civil rights movement.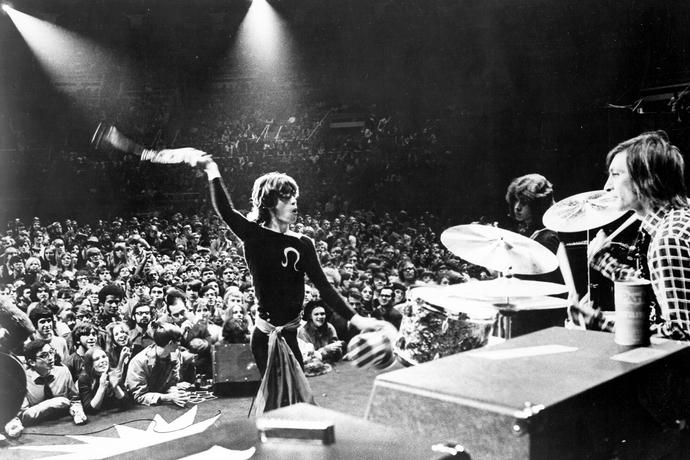 Albert Maysles, David Maysles, and Charlotte Zwerin team up to bring us the vivifying (and occasionally disastrous with fatal stabbings, fan overdoses, and security provided by Hells Angels) final weeks of The Rolling Stones and their 1969 tour of the US.
Gimme Shelter is a perfect example of the direct cinema genre which spawned from the 1950s, using lightweight handheld cameras. Take a step into the hectic world of rock-n-roll right at the tail end of the counterculture movement, when The Rolling Stones were at their peak.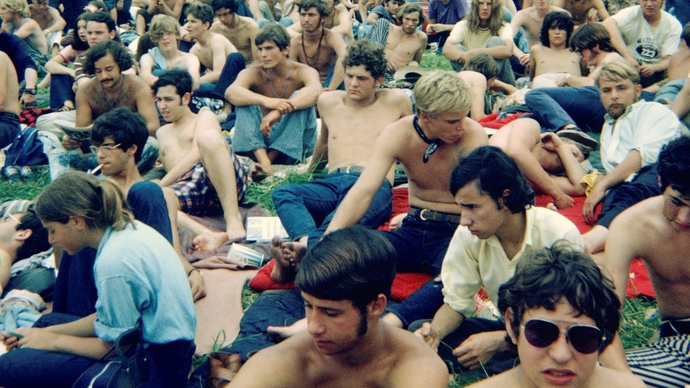 Oh, what we wouldn't do to experience the infamous Woodstock festival in real life with our own eyes and ears. Instead, we'll have to settle for the—still completely tantalizing—movie version.
The watershed Summer of Love festival went down as the most famous music festival in history, where free-loving acid-tripping crowds stuffed themselves into a New York dairy farm.
Directed by Michael Wadleigh (with help from Martin Scorsese), Woodstock is an Oscar-winning experience of live performances from Jimi Hendrix, Canned Heat, The Who, Jefferson Airplane, Janis Joplin (sensing a pattern yet?), and all the big 1960s names.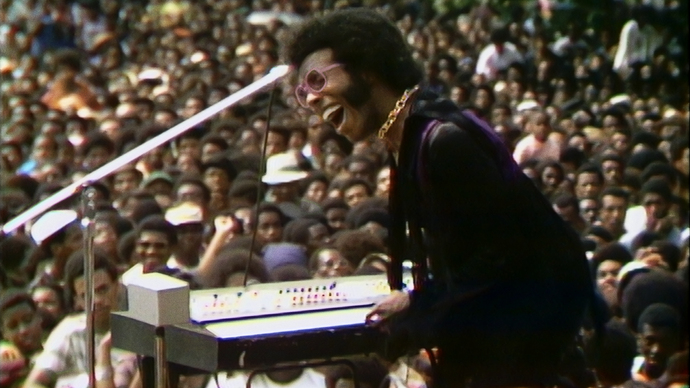 Summer of Soul (...or, When the Revolution Could Not Be Televised) essentially brings us the "Black Woodstock" that was buried in history and only recently reclaimed.
Ahmir "Questlove" Thompson revives the lost 1969 Harlem Cultural Festival with raw footage and modern-day interviews, contextualizing its place within a tense decade of civil rights disputes.
This award-winning and critically-acclaimed concert documentary movie will have you toe-tapping to the likes of B. B. King, Nina Simone, and Sly & The Family Stone. And, man, we can dig it!