The vast majority of people these days listen to music via streaming services, and most of them are happy with it.
That said, there are still some people who prefer to own their digital music collection instead of effectively renting it. While some of these listeners use lossy formats like MP3, others prefer lossless or hi-res formats.
Finding lossless music downloads is somewhat easier, but finding it in hi-res format—24-bit/192 kHz, for example—is less easy.
If you're in the market for hi-res downloads, finding a certain release can be tricky, which is why it's good to search a few different online stores in your quest.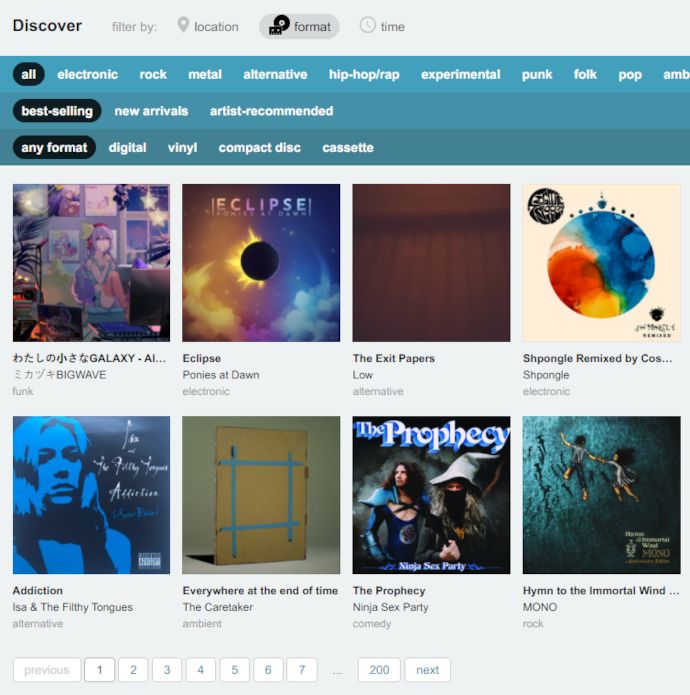 While Bandcamp is known for letting independent artists sell their own music, the fact that it offers lossless downloads isn't as widely advertised.
In addition to MP3, you can download music in WAV or FLAC format. While it isn't mentioned on the artist pages, these can also be at a higher sample rate than the CD-quality 44.1 kHz.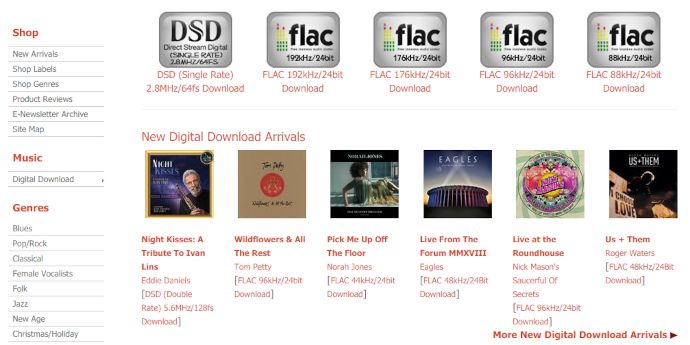 This is one case where the name absolutely doesn't fully describe the site, because you'll find more than just acoustic music here.
It's also not only a digital download store, since it also sells audio gear, CDs, Blu-ray Discs and more. You won't find everything here, and the interface is a little cluttered, but this is pretty close to a one-stop shop.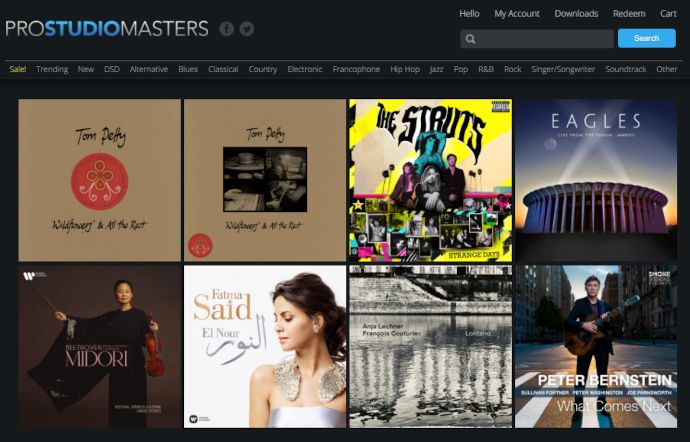 It seems that digital hi-res music storefronts aren't known for their creative naming, because this is another case where it's all pretty much in the name.
ProStudio Masters doesn't sell MP3s and skips over 16-bit music in general, instead offering 24-bit files in AIFF, FLAC, MQA, and DSD / DSF formats.
Because of this, the catalog is a little smaller than 7digital or HDtracks, but there is still plenty of music to find.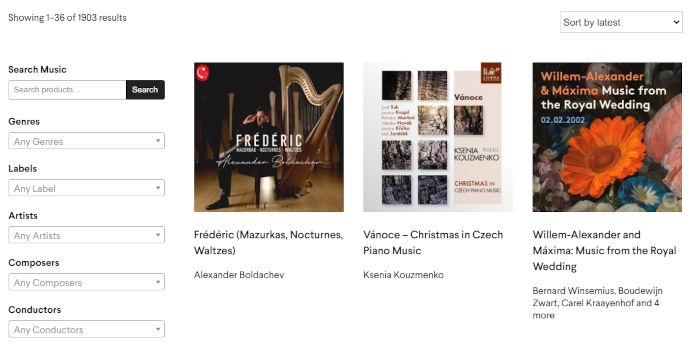 As you may expect from the name, Native DSD Music offers, well, music in DSD format. This means if you're looking for music to play in your iTunes-style software, you may not want to shop here.
That said, if you've got a fancy DAC or high-end standalone digital audio player, this may be your new favorite place to buy music.
If you know the name Qobuz, you probably know it as a streaming service. Like Tidal, Deezer, and Amazon Music HD, Qobuz offers higher fidelity than Spotify and similar services.
It also operates a digital storefront where you can buy lossless music instead of or in addition to streaming it.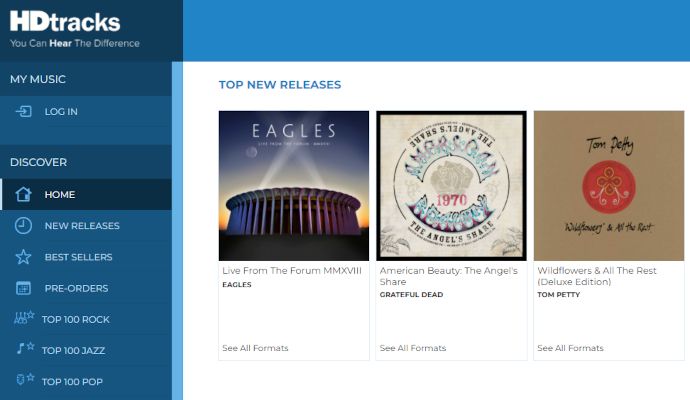 As you might expect from the name, HDtracks focuses on high-resolution audio. It offers releases in FLAC, Apple Lossless, AIFF, and WAV format for lossless files.
For hi-res, the service also sometimes offers DSD and MQA formats, plus the occasional surround release.
Its catalog is similar to 7digital, but sometimes you'll find releases on HDtracks at higher sample rates.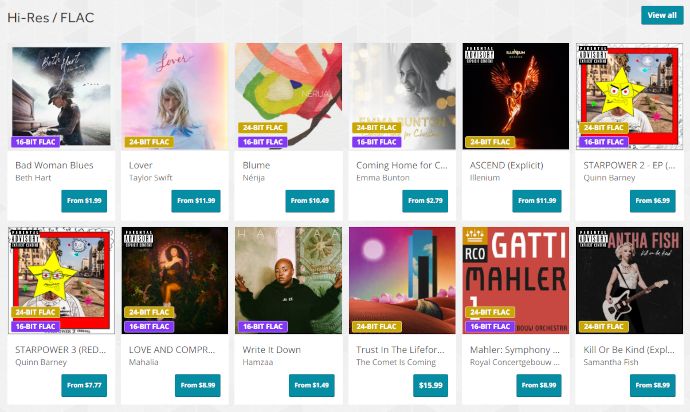 7digital provides the music download backbone for services run by names you recognize like Samsung and Onkyo, but the company also has its own store.
This isn't entirely lossless or hi-res—you'll find the occasional release that is MP3 online—but they have a great catalog available in hi-res or at least 16-bit / 44.1 kHz FLAC format.
Don't Forget the Music Player
Once you've found the music you're looking for in lossless or hi-res format, it's time to play it.
The easiest way to do this is using your computer or phone, but then you're interrupted with notifications, calls, emails, or other distractions.
If that's too much for you, there's another option: while they aren't for everyone, portable music players like the now-digital Sony Walkman and the classic iPod Touch still exist!