If you enjoy music at all, the idea of hearing it clearly in every room of your home probably sounds great.
While this used to just be something we could only dream about, it's now possible—and more than that, it's attainable for anyone in any kind of home as long as you're willing to spend the money to set up a whole home audio system (aka multi-room audio system).
There are plenty of whole home audio systems out there, with different options for users ranging from casual music listeners to hardcore audiophiles to techie home automation enthusiasts.
But if you aren't steeped in audio tech circles, knowing which multi-room audio system to get for your own home can be tough. That's why we've put together an introduction to the best whole home audio systems depending on your needs.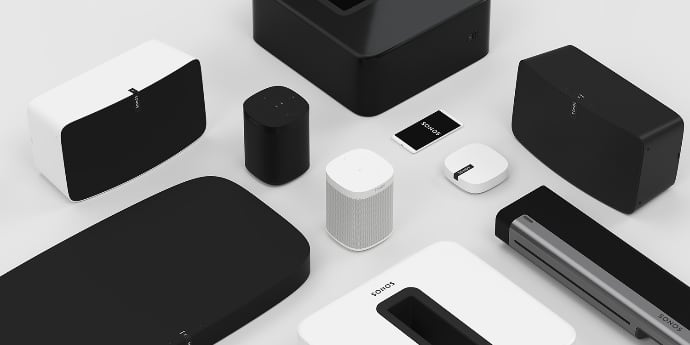 Sonos offers an entire range of speakers, soundbars, and subwoofers that work together. This makes it easy to mix and match the right speakers for every room—but it can be a little overwhelming if you're just getting started.
For this reason, the company offers special sets like the "Two Room Set," the "Indoor Outdoor Set," and the "5.0 Surround Set." Once you've gotten started with a set, you can add more speakers to other rooms until your entire home is filled with music.
Sonos is one of the easiest whole home audio systems to set up, and their Trueplay system makes it surprisingly easy to calibrate the sound settings of speakers to each room.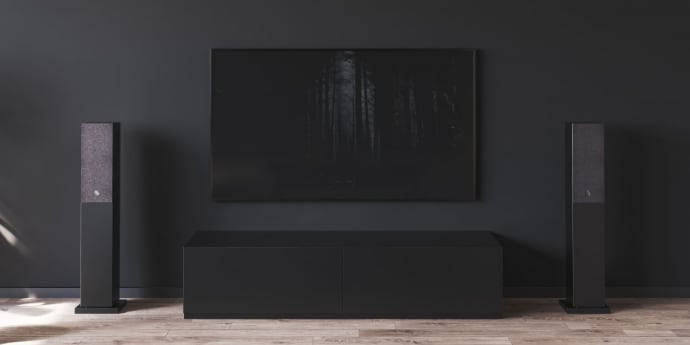 If you're looking for a little more customization, Audio Pro has got you covered. With many different speakers of varying sizes, you've got everything from small single speakers (for your kitchen) to more traditional tower-style speakers (for your living room).
Audio Pro is an audio-first company, with many other products than just multi-room speakers. This shows in the audio quality of their devices, which is much more detailed than many other whole home audio solutions you'll find.
The trade-off is that the setup process isn't as simple or easy as the setups offered by companies like Sonos or Bose.
HEOS is a special initiative within Denon's lines of products that are designed to allow integration of their audio products throughout your home.
This doesn't mean that Denon doesn't also offer multi-room speakers. Their Home line of speakers is comparable to products from other companies, it's just that HEOS extends much further.
Beyond just the Denon HEOS speakers, you'll also find full-fledged Denon HEOS A/V receivers, Denon HEOS amplifiers, and more. If you're a hardcore home theater enthusiast, these are probably the systems for you.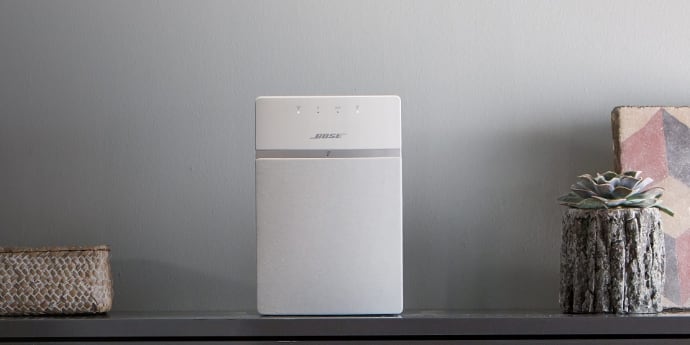 Bose made it big in mainstream popularity by offering simple audio solutions to people who didn't want to futz around wiring speakers and plugging in components—so it makes sense that the company is in the whole home audio space as well.
The SoundTouch system isn't cheap, but that is often the case with Bose products. You'll find the signature Bose sound quality here, which is good for most people. But if you're not a fan of the "Bose sound," you'll probably want to look elsewhere.
Bose also has several smart home audio devices that are easy to set up and combine for whole home audio coverage.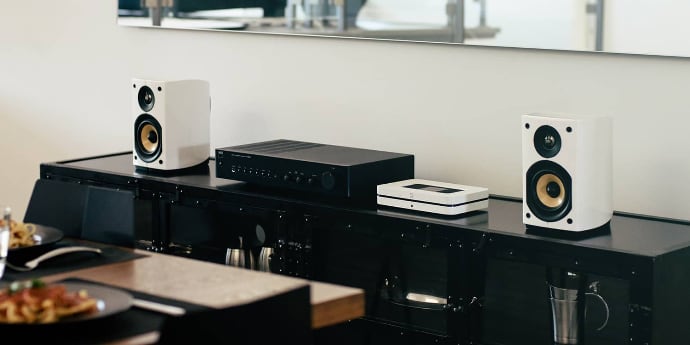 Most of Bluesound's entire line comes with its Generation 2i multi-room technology. Somewhat similar to Denon HEOS, this lets you integrate various components like A/V systems, your home stereo, and other standard wireless speakers throughout your home.
Unlike Denon, Bluesound uses an entirely wireless approach, which works more like Sonos products. This also means that, like Sonos, it's not going to be cheap if you're looking to outfit your entire home with sound—but it would be worth it.
Bluesound's real claim to fame is that its system supports up to 192kHz / 24-bit audio, so if you're all the way down the hi-res audio rabbit hole, this one's for you.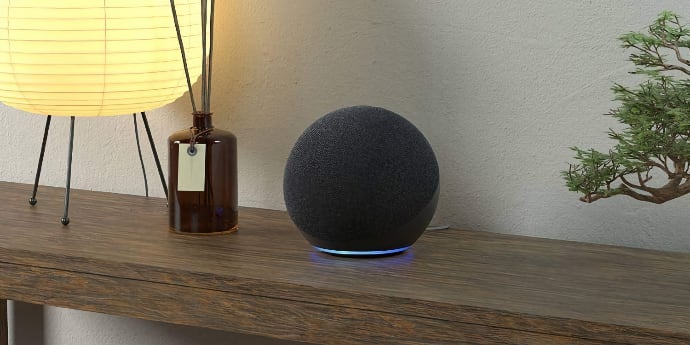 Amazon Echo is a completely different class of speaker than everything else we're looking at here. Instead of a whole home audio system, Echo is more of a home automation hub that also happens to play music if you ask it to.
That said, one of the main benefits of Amazon Echo devices is that even the most costly among them are cheaper than most multi-room audio speakers. If you're looking to fill your home with music on a budget, this is the way to go.
Even better: thanks to Alexa, your whole home audio system will also function as an intercom, voice assistant, and a ton of other handy applications.
Whole Home Audio Is Getting Simpler
Whole home audio used to mean miles of wire, amplifiers and speakers in every room, and other things that sane people generally don't spend time doing to their homes.
It's come a long way, but it's still a complicated process behind the scenes, and setup isn't as easy as it could be.