Staying active, healthy, and fit can be fun and doesn't have to be hard, even if your lifestyle doesn't give you enough spare time to hit the gym or get out in nature. Sound too impossible?
Well, you can start your day preparing for work (or school) and still be active, either while you're at home, while you're commuting, or while you're stuck in meetings (or classes) at your desk.
With a little bit of motivation and some discipline, you can start getting into shape in no time with the help of a few geeky gadgets and devices that are affordable and on the market right now.
Here are our picks for must-have accessories for health-conscious geeks, to keep track and help you stay fit and healthy while working, studying, or even just relaxing in the comfort of your home.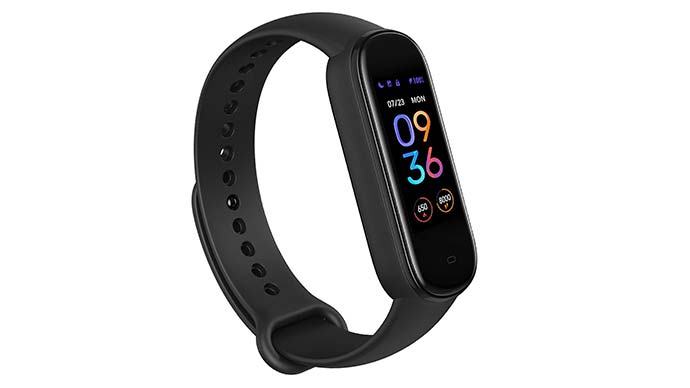 To see how many steps/miles you've walked every day, to monitor your heart rate and blood oxygen levels, to stay on top of how well you're sleeping at night, all you really need is a fitness tracker.
This accessory features a blood oxygen saturation monitor and a 24/7 activity tracker that records your sleep quality and heart rate levels. It also features a long battery life of two weeks with a single charge.
You can also make a daily plan for your daily activity goals and use the fitness tracker's recorded history to see how well you're doing and adjust your goals as you improve over time.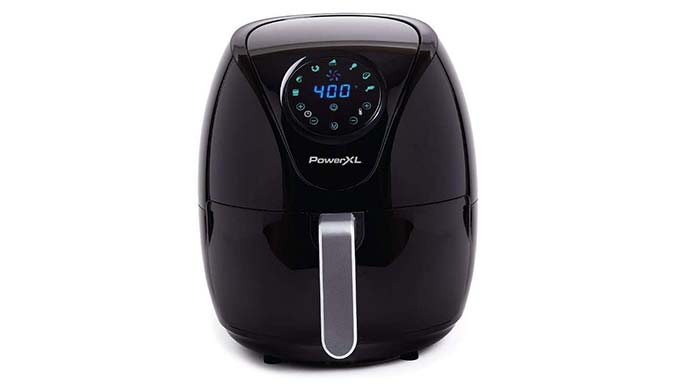 Sometimes it's hard to avoid that craving for crispy deep-fried chicken, potato fries (and chips), or whatever frozen foods you can fry up in a pan for a quick meal. All that oil adds up and can be bad for your health.
Air fryers are a fantastic alternative to frying foods in oil. It's basically a tiny convection oven that roasts food using air instead of cooking oil, in much less time than it'd take to use a traditional oven.
Just throw in the food and press the button to "air fry" your meal in minutes—crispy goodness without any oils. This one features an LED display to monitor the temperature, time, and modes.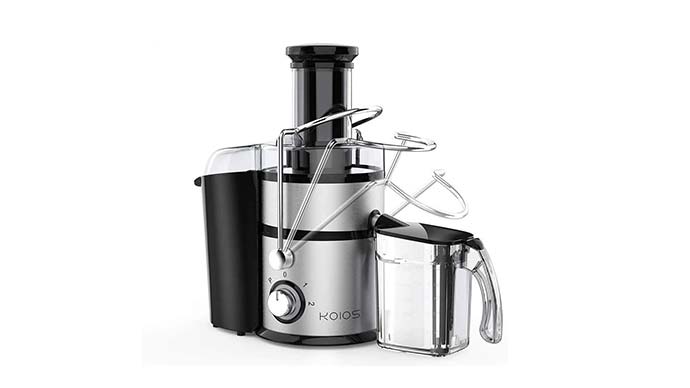 If you love fruit juice, you'll want to avoid the bottled ones available at supermarkets—the added sugar makes them worse for your health than soda, and even without sweeteners they're packed with preservatives.
One option is to use a blender or food processor to pulverize real fruit into juice, but what if you don't want any pulp? And what if you hate the clean-up process for blenders and food processors? Then you need a juicer!
This centrifugal juice grinds fruit and extracts all natural juice while discarding all solid bits, including peels, pith, and pulp. You can have fresh fruit juice every day in seconds, and clean-up isn't too bad either.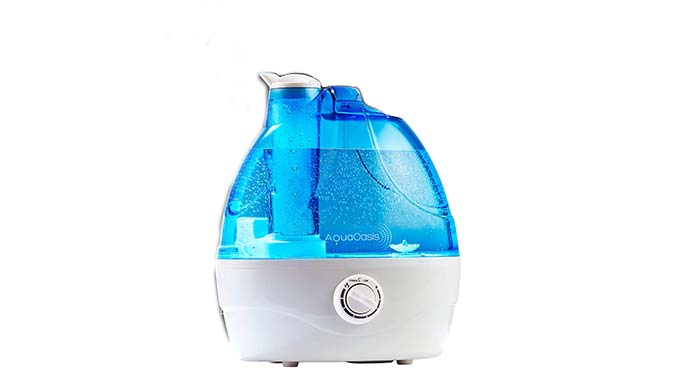 Optimal indoor humidity should be around 40 to 50 perfect. If it drops below that, the air quality can impact quality of life by causing issues like dry and strained eyes, sore throats, inflamed sinuses, cracked skin, and overall irritability that you can't quite pin down.
An air humidifier can relieve these issues by keeping your room properly humid, preventing dry skin and other irritations while you work or study. Depending on how much space you need to humidify, you might need to size up or grab a few and put one in each room.
This one features a rotating nozzle for convenient 360-degree coverage, and will automatically shut itself off before it runs out of water in its large 2.2-liter tank. Great for keeping on your desk or by your bedside.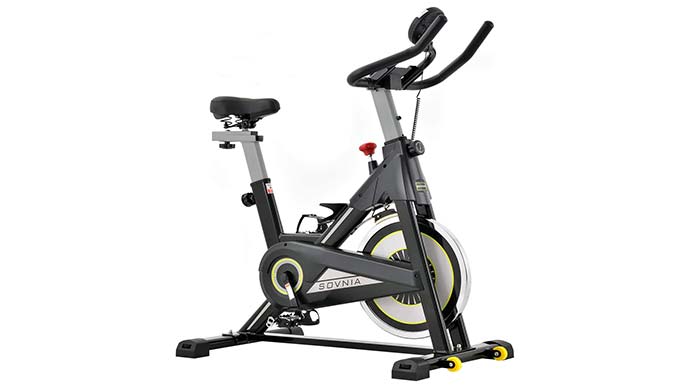 Need to work your cardio but your work-life balance doesn't allow you enough spare time to hit the gym? An at-home stationary bike is a great option, especially if you can't bike outside around your home.
With this, you can burn calories, build muscles, and strengthen your cardiovascular system while watching TV—all without exposing yourself to outside pollution or allergens. Plus, without the need to commute, you'll have extra time for other productive things.
This bike features an LCD display to keep track of the distance covered and the calories you've burned during each session. It also has an adjustable seat and handlebar height, which is perfect if everyone in your family wants to use it and stay active.
Staying fit while working from home? It's not a problem with an under desk bike pedal exerciser. Just place it under your desk, turn your music on, and ride away while getting your work done.
This model has eight resistance levels to choose from, 1 being the easiest for warming up and 8 being the most resistance for building and toning muscle (feels like riding a bike uphill). Its noise-free design will make sure it doesn't disturb your meetings or housemates.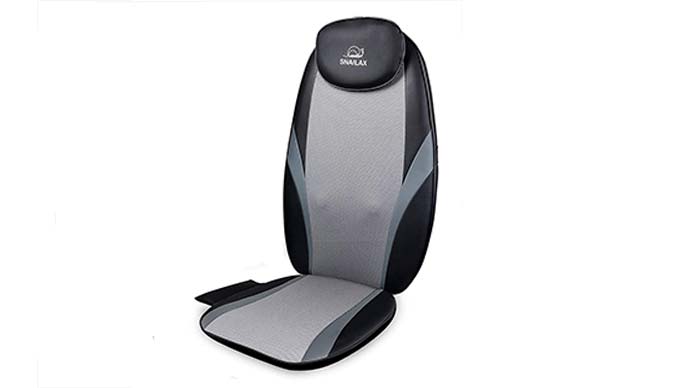 After a tiring and stressful day, you'll want to take a seat, relieve your nerves, and relax your muscles—and if you can't afford a full-blown massage chair, then a massage cushion is the next best thing.
A good massage cushion isn't just for massaging tired muscles in your neck, back, and seat—it promotes better full-body blood circulation and can help lower overall blood pressure.
This massage cushion has a heating feature that's soothing for muscles and great for the winter. You could use it on your sofa or dining chair, but we recommend putting it on your office chair, so you can turn it on right after finishing up with your work day.