How's your butt feel right now? How about your lower back? Do you feel like you have sufficient lumbar support?
Let's face it, sitting around playing video games for hours on end isn't necessarily good for your back. But you can make the experience more enjoyable with a good, comfortable gaming chair.
That's why we're going to dig in and find out which gaming chairs are the most comfortable without costing too much. Your butt and back will thank you for it!
For PC Gamers
With Humble Choice, you get 5–10 PC games every month that you can keep forever, plus unlimited access to the Humble Games Collection (70+ games) that you can play whenever you want.
6. DXRacer Racing Series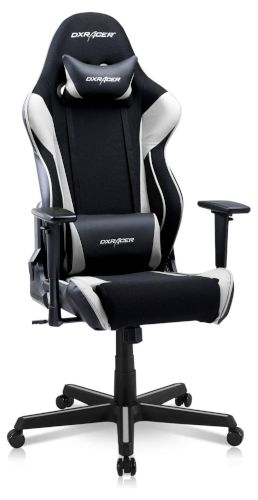 When it comes to gaming chairs, DXRacer is the name most people tend to think of first. And that's for a good reason: because they offer a ton of different model chairs at a varying range of prices.
This bad boy reclines a whopping 135-degrees, so you can really kick back and relax. It's also supportive and ergonomic for long hours of use.
5. AutoFull Gaming Chair
Here's we have another chair that's a little friendlier on the budget. It still has all of the key features including pillows for your head and lumbar region.
This reclines further than most chairs, going all the way back to 170-degrees (which means you can actually take a quick nap comfortably). It has a mesh back, which will help keep you cool when things get intense.
You can get the AutoFull gaming chair for a much more affordable price compared to most gaming chairs on the market. There are only red/black and blue/black models available, but they're both subdued enough that they'll match any decor.
4. Vertagear SL4000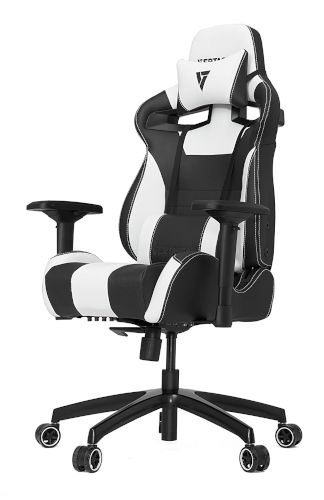 If you're looking for a chair that's a little on the firmer side, this is probably the one you should grab.
Like most high-end chairs, it comes with a comfortable head pillow and lumbar support. It's also well-built, which means it should last for a long time even if you use it for hours every single day.
You can snag one of these chairs in one of seven different colors, so you have some options as far as the look goes.
One thing to note is that this chair isn't the best for big and tall gamers—it supports heights up to 6'4" and 330 pounds, but you could opt for the Vertagear PL6000 which goes up to 440 pounds.
3. Respawn 200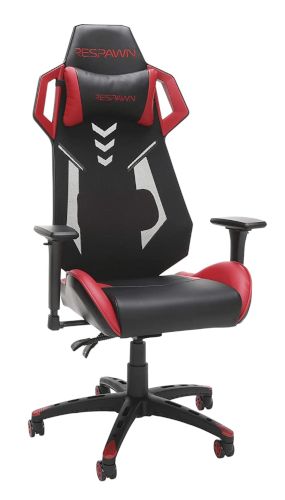 If you're on a tighter budget, but you still want a gaming chair that's packed with comfort and performance features, the Respawn 200 is perfect for you.
It has a mesh back area, which will help keep you cool during long sessions. It's also quite supportive, with adjustable lumbar support available. It reclines 90-130 degrees, which makes it perfect for kicking back.
The Respawn 200 is the cheapest gaming chair we recommend. It comes in five different colors, so you'll find that matches well with your gaming room.
2. EwinRacing Knight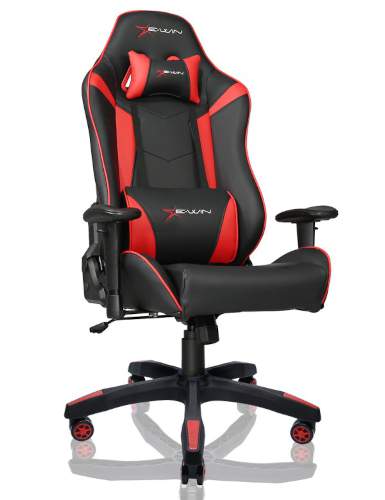 The EwinRacing Knight Series gaming/office chair is a solid value option for anyone on a tight budget. For just over $200, you get a well-made chair that promotes posture and adjustability.
It comes complete with a head pillow and memory foam lumbar cushion, locking backrest adjustments that can go all the way down, and a bucket seat design that keeps you from sliding forward and off. It's heavy duty and can support weight up to 400 pounds.
Not only does it use a high-density cold-cure foam that's comfortable while retaining its shape for long-term durability, it also has smooth wheels that can even roll over carpet (up to medium pile).
Promo Code Alert
Get 25% OFF your purchase at the EwinRacing store when you enter this code at checkout:
WHATNERD
Take advantage of this offer here.
1. Secretlab Omega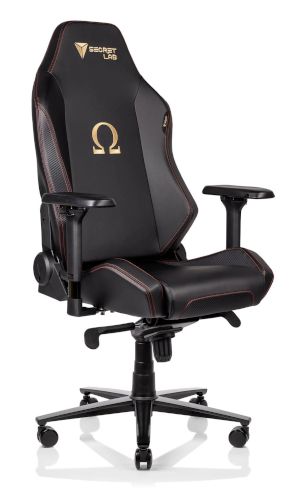 If you read around the internet, this is generally regarded as the best high-end gaming chair for the huge amount of comfort features it offers.
It has a comfy head pillow, memory foam lumbar support, and all the efficient ergonomics that'll keep you healthy even during long gaming sessions.
There's a few different models available, starting affordable and going up to luxury models wrapped in Napa leather. There's also special editions for brands like Game of Thrones, Cloud 9, Batman, and plenty of others.