For some people, music is as essential as water or air. If you live and breathe music, you probably listen to it often, which means you can burn through it pretty quickly, even if you listen to a wide variety of artists and genres.
Thanks to the internet, finding new music is easier than it has ever been. We're spoiled for choice when it comes to ways to find new music, which is why we've gathered some of our favorite services for finding new music.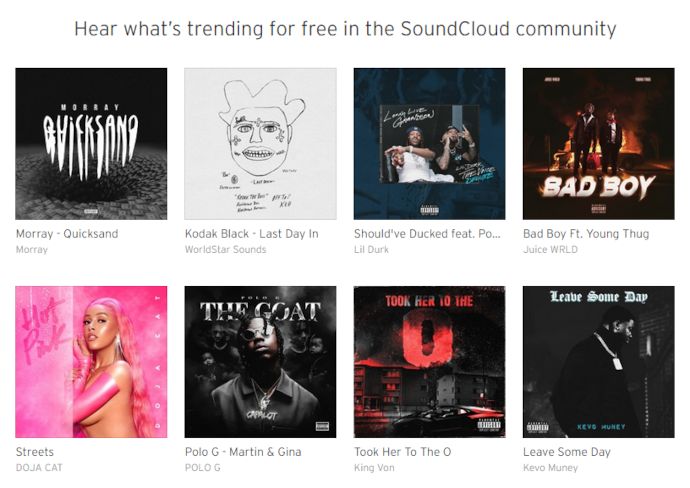 Soundcloud started as a service for musicians to easily share and preview tracks with collaborators and fans, but it's become a great platform for music discovery.
Right on the top of the main page, you'll see what's trending, and you can also see various trending playlists. Click through and you'll see new arrivals, various charts of the most played tracks, and more.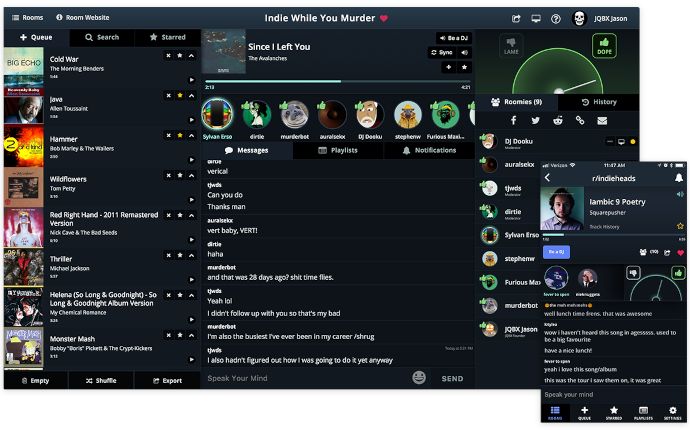 If you're a Spotify user looking for even more ways to find new music, JQBX is worth checking out.
This service lets anyone be a Spotify-powered DJ and you can listen in, whether its with friends or strangers. The app is available for iOS and Android as well as computers and it's totally free, so it's worth giving a shot.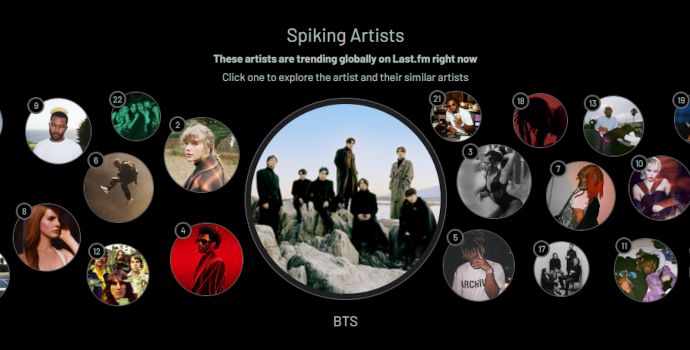 If you've been looking for music recommendations on the web for a while, you might be familiar with Last.fm because it's been around quite a while.
This service integrates into music apps and streaming services and tracks your listening habits to give you new recommendations. Because it works across services and apps, this is a great option for someone who listens to music in a lot of different places.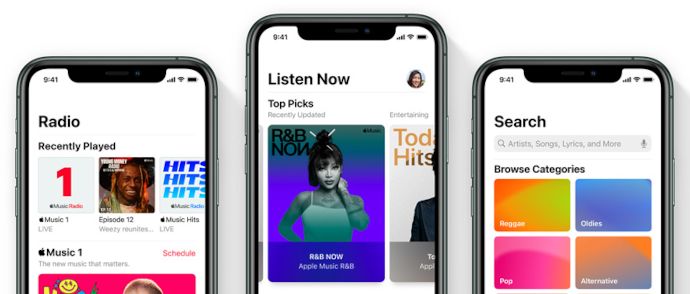 Like Spotify, Apple Music is another music streaming service that really emphasizes discovery.
You'll find tons of curated playlists, even for genres you wouldn't expect to find like Death 'N' Roll, for example. It also has a Discover Weekly-style section called For You plus its many, many radio stations.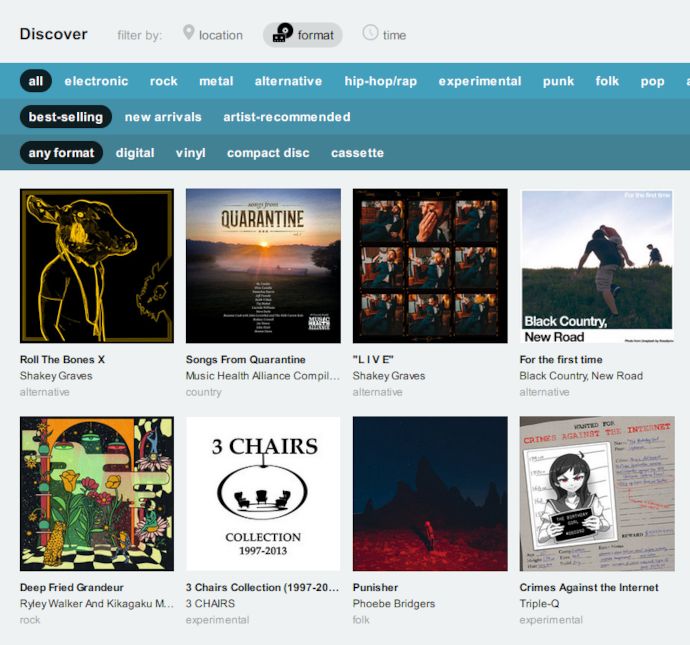 Bandcamp is primarily a service that lets independent musicians and artists sell their music, but it's also great for discovery.
Head to the site, scroll down the main page to the Discover section, then pick a genre. You can drill down further by best-selling, new arrivals, or artist recommendations, as well as format.
If you're looking for something new that isn't the same thing you'd hear on Pandora or Spotify, this is a great option.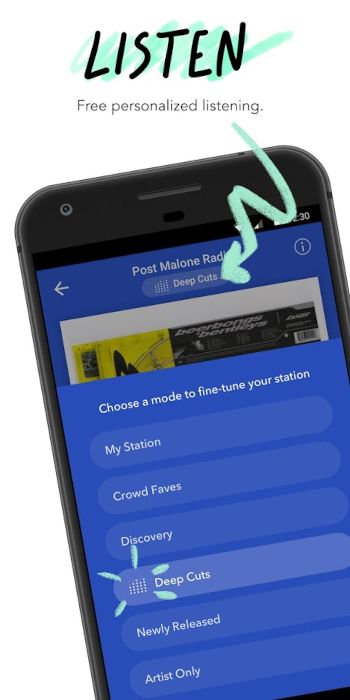 Pandora has evolved and added features over the years, but when it comes to the basics, it hasn't changed.
Basically, it's an internet radio station that lets you choose what you want to hear by genre, but more importantly, by artist. Put in the name of an artist you like, and it will play related music, letting you hear a mix of familiar tracks and new music.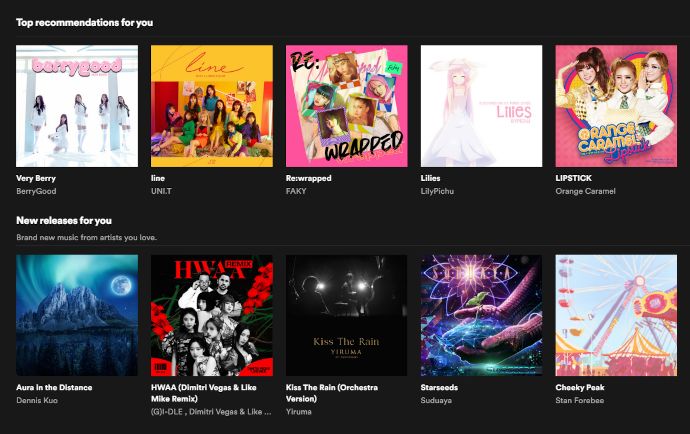 Yes, you probably know this one, but it's so good that it has to be on the list.
Spotify's Discover Weekly feature uses algorithms based on your previous listening to recommend music that it thinks you'll like. Not everything will be your cup of tea, but you'll probably find something you like.
The only downside is that this feature works better the more you listen on Spotify. This means if you prefer another streaming service, it's not going to be too useful to you.
Listen to Music Online for Free
Maybe you've found a ton of music using the services we pulled together here, but how do you listen to them? Not everyone subscribes to a streaming service, and buying albums, even digitally, can get expensive.
If you want to indulge in some of your favorite music without spending a dime, there are several sites and services where you can listen to music for free.