Although punk is distinctly more rough-edged than glam rock—with its metal spikes, black leather, and mohawks—it was still heavily influenced by the 1970s counterculture championed by David Bowie.
Glam rock is about all things flamboyant and androgynous, and what's more flamboyant than a mohawk, anyway?
Glam rock was born in Britain, where rock-and-rollers took to glittery makeup, platform shoes, and outrageous costumes. They defied all social expectations and gender norms to strut about in metallic outfits.
Alongside David Bowie, prominent glam rock artists include T. Rex, Queen, Slade, Wizard, Gary Glitter, and Elton John.
Glam rock diverged into various different subcultures, including punk rock in the mid-1970s. Punks were anti-establishment, anti-consumerism garage rockers who represented the extremes of young rebellion.
Rather than glitter, they flaunted offensive and vulgar clothing and were often associated with S&M and hard drugs. Notable artists include Sex Pistols, Ramones, Green Day, and Buzzcocks.
These movies are an ode to punk and glam rock, featuring characters who ditch their ordinary lives to pursue their dreams of musical chaos.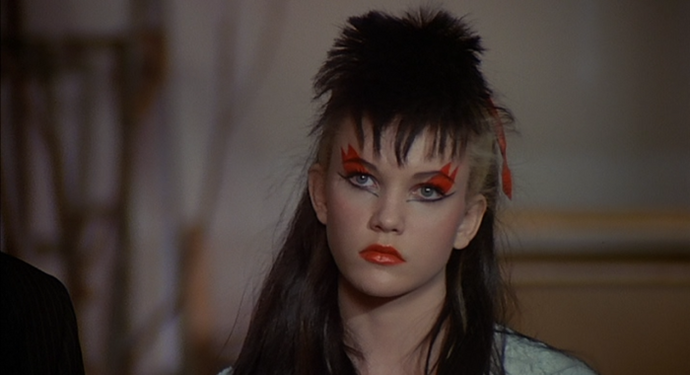 Members of the Sex Pistols, The Clash, and The Tubes—three prominent punk rock bands—appeared in acting roles for Lou Adler's feisty teen flick Ladies and Gentlemen, The Fabulous Stains.
Rock music has long been championed by men, but Corinne Burns is out to give them third-degree burns and steal the limelight. An angry 17-year-old whose mother just passed away, Corinne forms a punk band with her sister and cousin to let it all out.
Dyeing her hair and painting herself in wild red makeup, Corinne builds up a keen female fan base who feel their voices can be heard through The Stains. But the punk life takes a lot of work, as Corinne finds out.
Diane Lane stars as the angsty diva, who's now garnered a bit of a cult following after the film's quiet initial reception.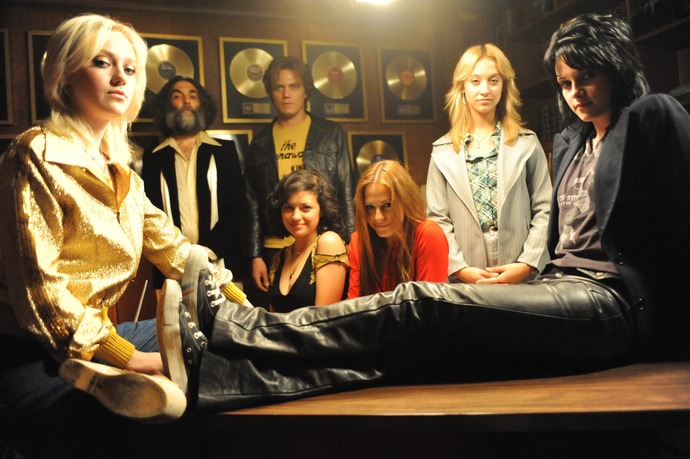 The Runaways is another film that features a scrappy female rock band, except these guys aren't fictitious.
The Runaways were an American girl group (who did everything they could to subvert that image) in the late 1970s, greatly influenced by punk culture. Their producer, Kim Fowley, was considered a "punk before punk" who would do anything in pursuit of fame.
He admitted to being somewhat evil, and accusations have since circulated that Fowley abused members of the band. Punks might get a bad rap for being immoral, but most of them aren't like Fowley.
Played by Michael Shannon in Floria Sigismondi's biopic, Fowley was actually a pretty terrible punk, as their whole ethos is built around not selling out—which he did.
Dakota Fanning and Kristen Stewart star as Cherie Currie and Joan Jett of The Runaways, who were particularly popular in Japan.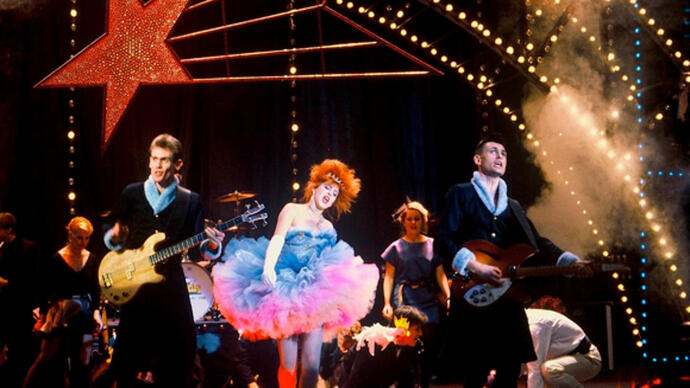 Glam rockers often reached for disposable pop art to form their bold aesthetic. For Jackie Mullens, played by Australian newcomer Jo Kennedy, that meant fake breasts and a huge fluffy tutu.
Gillian Armstrong's comedy-drama feels huge for such a small film; a glamorous extravaganza that encapsulates the energy of the new wave.
After its successful release, Starstruck more or less disappeared from circulation until it was restored by the National Film & Sound Archive in 2017. Starstruck then had another round of film festivals and regained its status as an avant-garde musical fairy tale.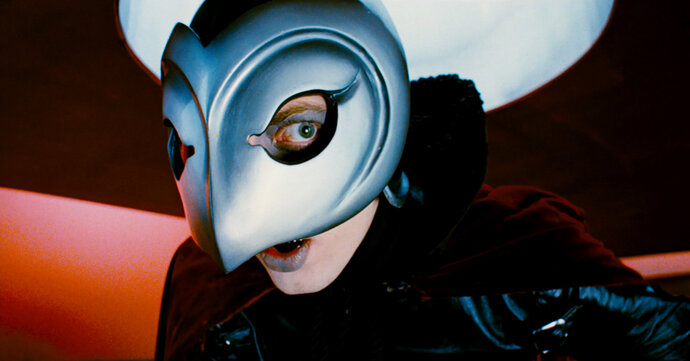 Musical meets comedy meets horror in Brian De Palma's satire rock movie Phantom of the Paradise.
Songwriter Winslow Leach (William Finley) turns himself into the Phantom after his producer steals his work, haunting the walls of The Paradise concert hall in the 1970s.
Not only is it a vague parody of Phantom of the Opera (1943), it also adapts content from Oscar Wilde's gothic classic The Picture of Dorian Gray (1890) and Goethe's Faust (1829). How very cultured and sophisticated (if you ignore the metallic owl masks and Dalek autotune).
Phantom of the Paradise might have been a box office flop, but that didn't stop it from receiving Oscar nominations and a cult fan base.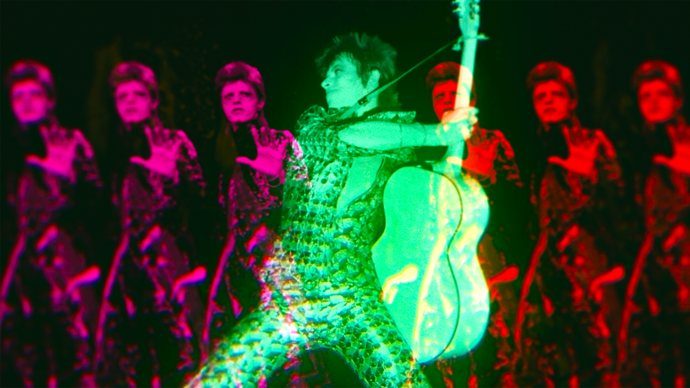 As the most famous and influential glam rock singer, David Bowie could have an entire list dedicated to his musical documentaries. We're picking the most recent Bowie movie tribute for this spot.
Brett Morgen directed, produced, and wrote Moonage Daydream that remasters Bowie's career with an exclusive peak into his archives.
Moonage Daydream is a daydream come to life, distilling that moment in a concert where it feels like you've been lifted into a different plane of existence—a feeling I'm sure many fans experienced when watching Bowie's omnisexual alien alter-ego Ziggy Stardust on stage.
If you ever have a chance to see Moonage Daydream in a proper theater setting, take the opportunity and make the most of its vibrant, trance-like visuals and electric soundtrack!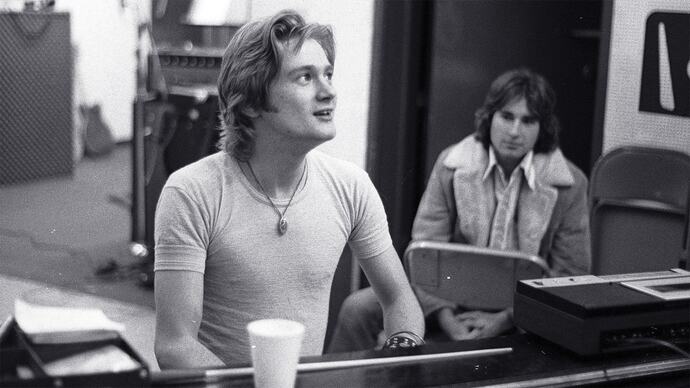 Bruce Wayne Campbell took up the name Jobriath after he was drafted into the US Army and went AWOL. The child prodigy was then cast in a lead role of the famous rock musical Hair (1967).
Jobriath went from working as a skint prostitute to signing a two-album deal in Malibu within a matter of months, appearing on the covers of Vogue and Rolling Stone. He was the perfect model for these magazines, sporting a pretty face and trendy glam rock style.
Androgyny was the domineering trait of glam rock, which Jobriath embraced as the first openly gay rock musician. Sadly, this meant he was also the first gay musician to make headlines for dying of AIDS. He was only 36 years old.
Kieran Turner details the life of the psychedelic, self-proclaimed "rock fairy" in his award-winning documentary Jobriath A.D.
Sid Vicious was already a cult sensation whom parents despised long before he (allegedly) killed his girlfriend Nancy Spungen. Why allegedly? Because Sid Vicious died of a heroin overdose while on bail, meaning his charge never made it to trial.
A note found in his pocket read: "We had a death pact. I have to keep my half of the bargain." That may or may not indicate homicide, but either way, it's all pretty depressing—like most of Vicious's life as a violent, self-mutilating punk whose mother enabled his drug addiction.
Hailed method actor Gary Oldman took on the role of Vicious in Alex Cox's tragic biographical love story (of sorts) Sid and Nancy, alongside Chloe Webb as his girlfriend (a punk groupie who suffered with schizophrenia.)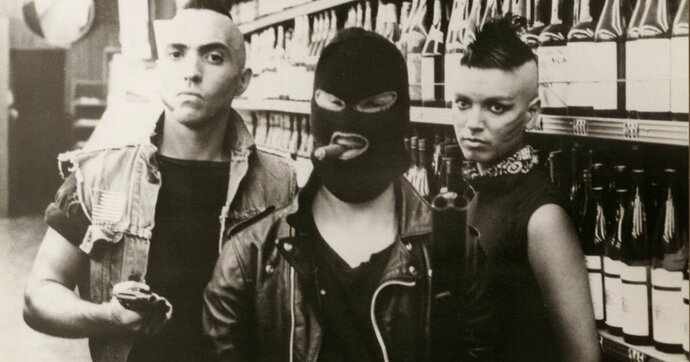 Cyberpunk is an off-branch of punk that began in the early 1980s but really took hold in the 1990s.
After first, cyberpunk married the messy, grunge-like counterculture of punk with the essence of science fiction. Then, it grew into a movie aesthetic where low, urban life met high-tech dystopia.
Written and directed by Alex Cox, Repo Man stars Emilio Estevez as Otto, a juvenile American punk who shadily repossesses cars for a living.
Rebelling against his ex-hippie parents, Otto finds himself in a strange situation tracking down aliens in the trunk of a Chevy Malibu. The small budget movie was a surprising hit that still stands up to this day.
Although Repo Man isn't set in a grungy dystopian cityscape like Blade Runner (1982), it does show the early merging of punk and sci-fi, with a little sprinkling of black comedy.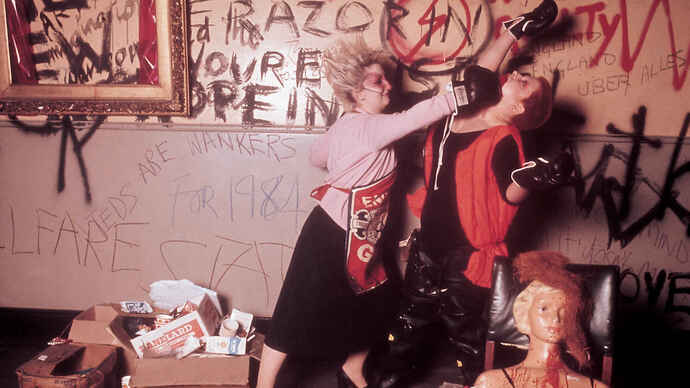 Jubilee is widely considered the first-ever punk film. You'd think they'd be thrilled at having their own movie, but punk viewers spent the whole time screaming "This ain't punk!"
In the spirit of Phantom of the Paradise, or even Baz Luhrmann's Romeo + Juliet (1996), Jubilee mixes Elizabethan poetry (giving one of its characters a Shakespearean name) with crude punk language and violence.
Set in a dystopian 1970s England, Jubilee introduces its thieving, murderous, and incestuous characters in a derelict squat. That's pretty much the tone of Derek Jarman's grotty, daring cult flick.
Some speculate that punks hated the movie because it foreshadowed their imminent downfall, but nowadays its heralded as a classic.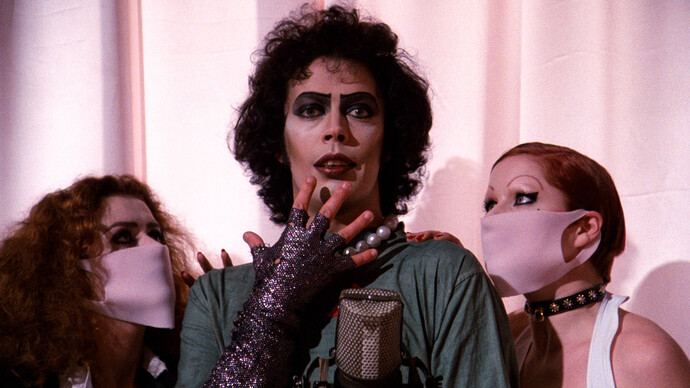 The Rocky Horror Show was a hit London stage show from Richard O'Brien, which first opened in 1973. The blend of Gothic horror with glam rock (which was then at its height) made it a sensational success, and two years later it had its very own movie.
In The Rocky Horror Picture Show, Tim Curry headlines as Dr. Frank-N-Furter, who's an alien transvestite scientist that doesn't look too dissimilar from the members of Kiss.
Dr. Frank-N-Furter is hosting a party in a castle when a young couple stumble into their "transsexual Transylvania" and are quickly seduced.
Everything about The Rocky Horror Picture Show is wild and weird, which is probably why everyone loves it. Jim Sharman directed the B-movie-style horror, studded with iconic songs you can't help but groove to.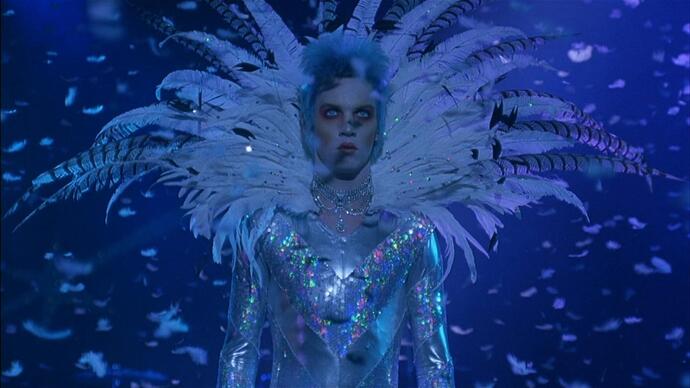 Velvet Goldmine is one of the few films where Christian Bale speaks in his mother Cockney accent. This might surprise you if you've only seen him in The Dark Knight (2008) or American Psycho (2000).
Todd Haynes directs a baby-faced Bale in this musical drama hugely inspired by David Bowie. The fictional glam rock star Brian Slade has an almost identical sound and style... before he fakes his own death.
Arthur Stuart (Christian Bale) is a journalist writing about Brian Slade's disappearance (played by Jonathan Rhys Meyers), which has something to do with a questionable American rock star (played by Ewan McGregor).
All the big names appear in their long hair and blue eyeliner for Velvet Goldmine, which was nominated for the Palme d'Or.