In 1927, the first movie musical was made: The Jazz Singer, one of the most important classic movies to shape Hollywood. Since then, we've seen many memorable musicals invade the film industry.
Musicals are truly underrated by society. They serve as a way to lift our spirits and tell stories in a deeply human way—through song and dance. They're fun to watch, they're great as an escape from reality, and they require a lot of talent to pull off.
As we inch closer to the 100th anniversary of the first ever musical put on film, let's look back at the best of the best. Here are some of the best musical movies ever made!
15. Chicago (2002)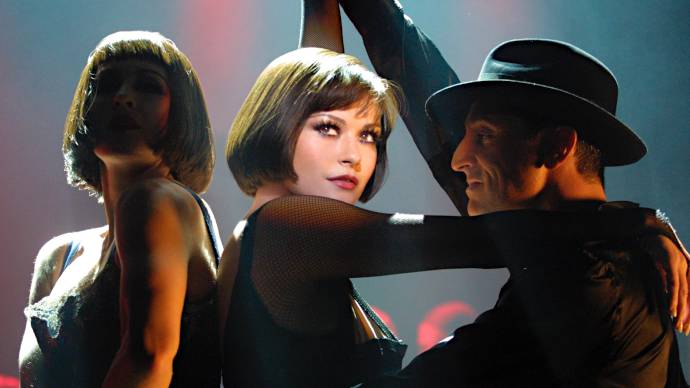 Although it's been almost 20 years since it was released, Chicago helped usher in a small resurgence of the musical movie. The film revolves around two death-row murderesses who compete for publicity and a chance at release and stardom.
Chicago showed us what great pipes Catherine Zeta-Jones (as Velma) and Renee Zellweger (as Roxie) both have. We also got to see Richard Gere sing and dance, which was a lot of fun.
It won Best Picture, Best Actress in a Supporting Role for Catherine Zeta-Jones, Best Costume Design, Best Film Editing, and Best Sound.
14. Moulin Rouge! (2001)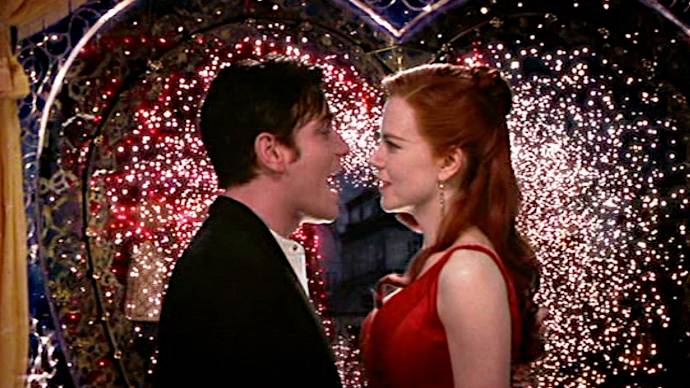 Released in 2001, Moulin Rouge! is another one of the most famous musical movies in modern history. It stars Nicole Kidman as Satine and Ewan McGregor as Christian, who fall in love even though they seem doomed from the start.
Satine is a courtesan who must charm a duke to get him to fund their show. Christian is just a poor writer who can't give Satine what she thinks she wants: success as an actress. She soon realizes that love is worth more, but tragedy soon strikes the couple.
While I'm not usually a fan of musicals that don't have a happy ending, this one has a great story, beautiful music, and lavish sets that are too good to pass up. Though it's bittersweet, the talent of the cast pulls you in and keeps you captivated.
13. The Phantom of the Opera (2004)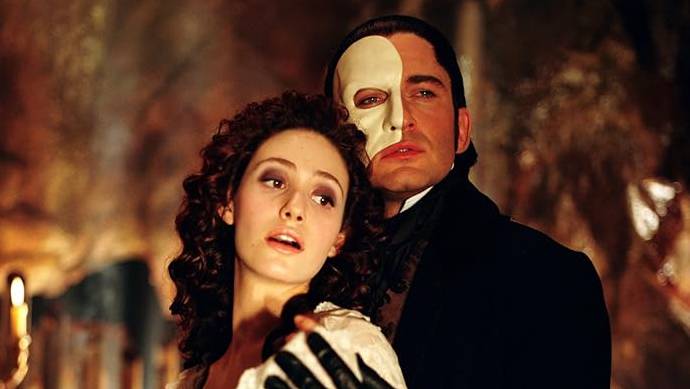 Gerard Butler has starred in so many movies at this point that people may forget that he got his big break as The Phantom in The Phantom of the Opera from 2004. The man can sing!
Add in Emmy Rossum as Christine and Minnie Driver as Carlotta, and this is a great cast to bring to life the story of the disfigured musical genius living beneath an opera house.
12. Hairspray (2007)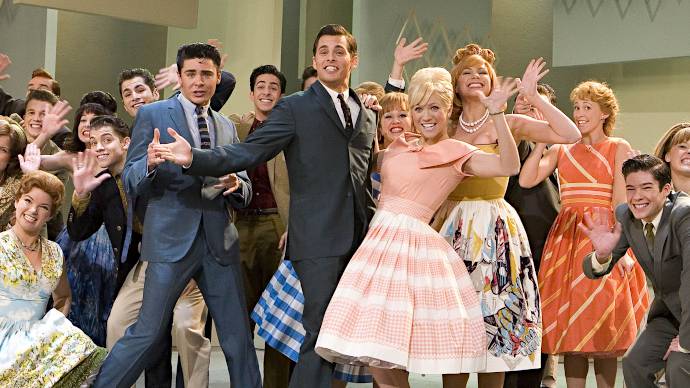 The version of Hairspray from 2007 features the great talents of Queen Latifah, John Travolta, Michelle Pfeiffer, Christopher Walken, James Marsden, Zac Efron, Amanda Bynes, Elijah Kelley, and Nikki Blonsky. Who knew these actors could sing?!
The story follows Tracy Turnblad (played by Nikki Blonsky) as she battles prejudice against her size and prejudice against African Americans. She lands a spot on The Corny Collins Show and inspires change as she works to integrate it.
11. Grease (1978)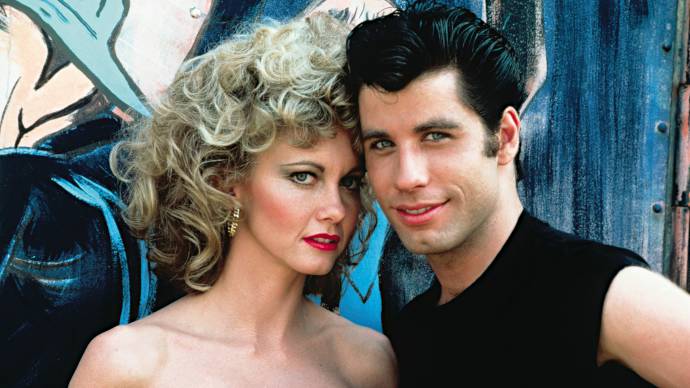 While John Travolta had a handful of movie roles before this one, I would argue that Grease was truly his big break. This was the highest-grossing film of 1978, for crying out loud!
It centers on a summer fling between Danny (played by Travolta) and Sandy (played by Olivia Newton-John). That fling becomes complicated when the two find themselves at the same high school come autumn. They're still attracted to each other, but find it difficult to fit into each other's everyday lives.
This film is a lot of fun, features some catchy musical numbers, and showcases great talent. While not a ton of musicals were made in the 1970s, the success of this one makes up for it.
10. The Rocky Horror Picture Show (1975)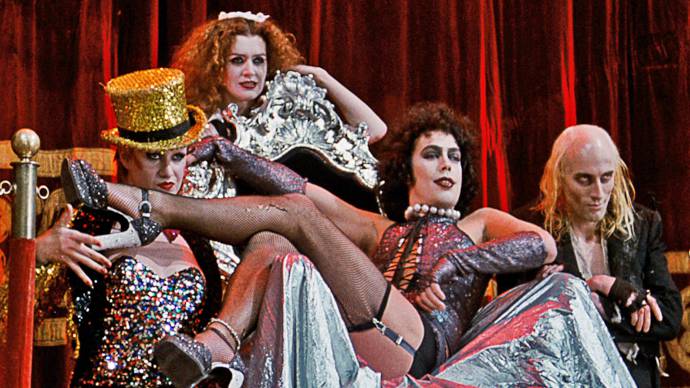 You can't have a list of musical movies without including Tim Curry and his fantastic role in The Rocky Horror Picture Show. This 1975 classic is bold with its sexual references and unconventional costumes.
His songs and attitude are so fun to watch, and most women are always impressed by how easily he runs in high heels. For me, the first half of the film is the best half: it has the best songs, funniest moments, and best story beats.
Once you get toward the end, it starts to get into an even crazier place. But that doesn't mean it's bad! It's a must-see for any musical fan.
9. Mary Poppins (1964)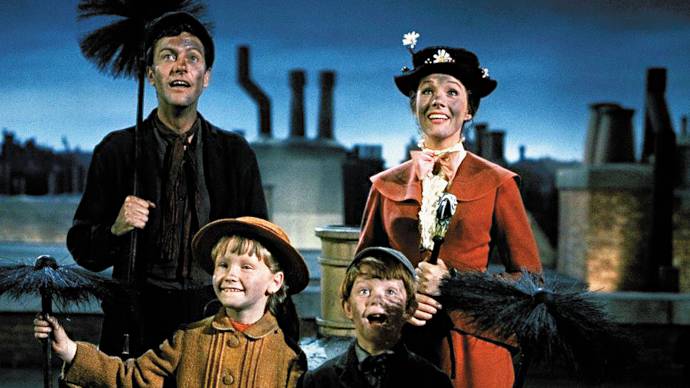 Mary Poppins is another shining example of an impressive musical put to film. With the talent of Julie Andrews and Dick Van Dyke, you're sure to find amazing songs, humor, and dancing. The famous nanny helps the Banks family as they struggle to come together as a family.
The film won five Oscars after its release in 1965, including Best Actress for Julie Andrews, Best Film Editing, Best Effects, Best Original Song for "Chim Chim Cher-ee," and Best Music/Substantially Original Score.
Many of us watched this one as kids, and I enjoyed introducing my own children to it as well. The cartoon sequence is a lot of fun, and it's just a great feel-good musical movie for the entire family.
8. White Christmas (1954)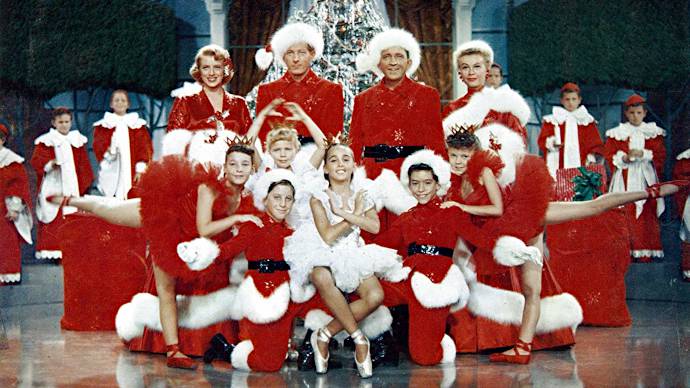 White Christmas has everything that goes into a great musical movie, including stellar singers of the day in Bing Crosby and Rosemary Clooney. The 1954 classic is a staple for many families every year come Christmas season, and for good reason.
It follows veterans Bob (played by Crosby) and Phil (played by Danny Kaye) as they find success in show business. They meet sisters Judy (played by Vera-Ellen) and Betty (played by Rosemary Clooney) along the way. All of them come together to help the former major general who's running a struggling inn.
7. Guys and Dolls (1955)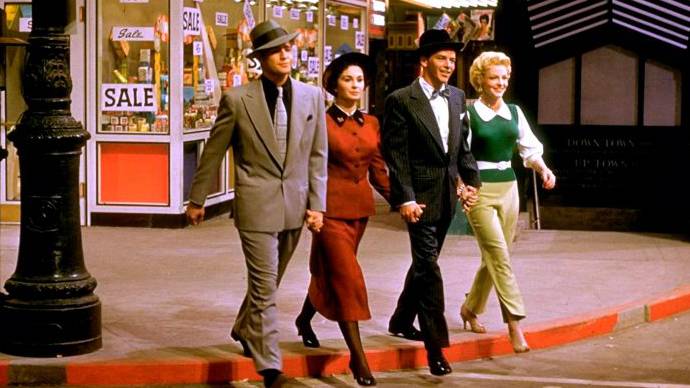 Guys and Dolls is a classic in live theater. It's a fun story with enchanting musical numbers.
The story follows Nathan as he makes a bet with Sky to win money to keep his illegal craps game operation afloat. He bets Sky that he can't convince straight-laced Sarah Brown (played by Jeanne Simmons) to accompany him to Havana.
Even though Frank Sinatra wanted to be cast as Sky Masterson (played by Marlon Brando) instead of Nathan Detroit, he throws his all into his songs—despite the feud between the two leading men. As a result, the movie doesn't disappoint.
The music is great, and Brando does his best despite not being a singer. And while Frank Sinatra is my favorite singer, my favorite number from this movie is actually "If I Were a Bell" with Brando!
6. An American in Paris (1951)
Second only to his performance in Singin' in the Rain, Gene Kelly puts in an incredible showing in An American in Paris.
He stars as a struggling artist in Paris, who soon finds himself in the middle of a love triangle with his sponsor (played by the wonderful Nina Foch) and the fiancé of his new friend (played by Leslie Caron in her debut).
This 1951 Best Picture-winning film also took home Oscars for Best Writing, Best Cinematography, Best Art Direction/Set Decoration, Best Costume Design, and Best Music.
With a wealth of fun and impressive numbers, this musical is sure to delight any musical fan. It's truly a feast for the eyes!
5. Kiss Me Kate (1953)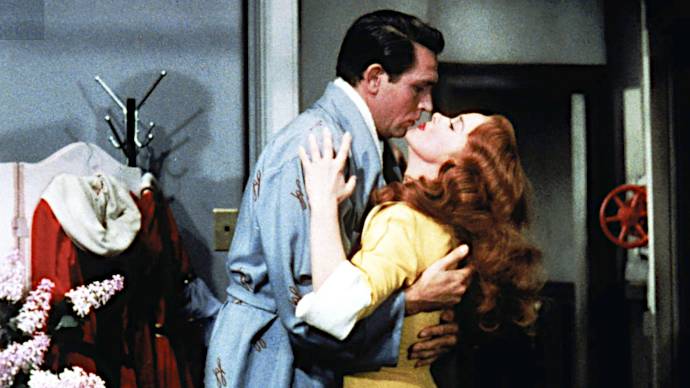 Singers Howard Keel and Kathryn Grayson star in 1953's Kiss Me Kate. This film is a fun and funny story that revolves around a divorced couple playing the lead roles in a play that's an alternative telling of "The Taming of the Shrew."
There are bouts of mistaken identity as they struggle to get through their first performance without falling back in love with each other—or killing each other. Add in some dynamite numbers like "Tom, Dick, or Harry" and this one will quickly become a favorite for musical fans.
4. The Wizard of Oz (1939)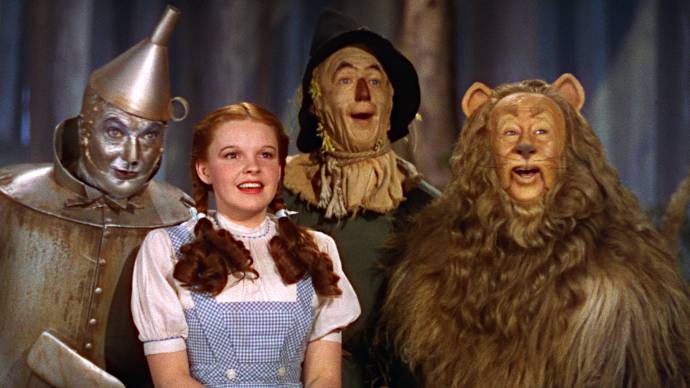 Here's the classic kid-friendly film that catapulted Judy Garland to stardom. The Wizard of Oz captured many of our hearts when we were children, even if the witch and flying monkeys may have terrified us.
It follows Dorothy Gale as she ventures through Oz to make it back home. The songs are fun, catchy, and moving, and the nostalgia is strong. There really is no place like home.
Despite the numerous accidents and mishaps that occurred during production—including toxic makeup, fires, and explosive directors—the film is still a masterpiece and a joy to watch.
3. The Sound of Music (1965)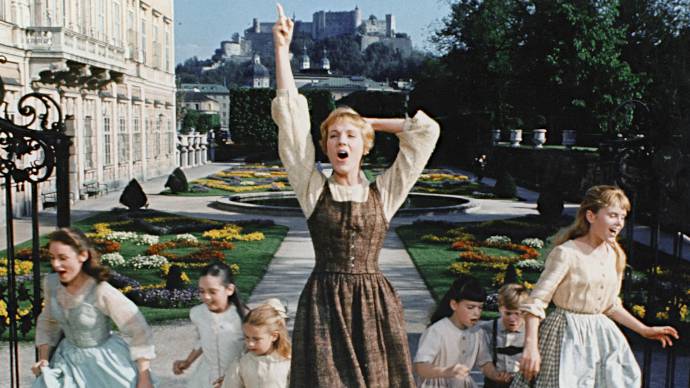 There's no doubt that The Sound of Music from 1965 is one of the best musical movies ever made.
Julie Andrews stars as the nun-to-be Maria, who's thrown into a new world when she's asked to be a governess to seven children. She soon grows to love them and their father, Georg (played by the charming Christopher Plummer).
Watching the chemistry of these two as they fall in love, combined with the iconic songs, makes this a magnificent musical for the ages.
2. High Society (1956)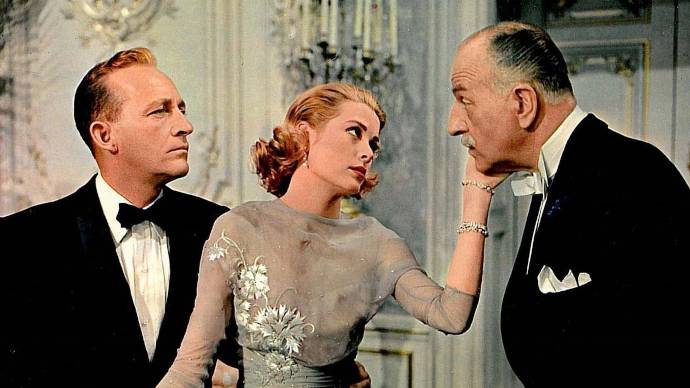 High Society is a 1956 musical adaptation of the classic film The Philadelphia Story. This time around, it features musical heavyweights Frank Sinatra, Bing Crosby, and Louis Armstrong.
Add in Grace Kelly and Celeste Holm? And this movie is a pure delight to watch. It's also Grace Kelly's last film before she retired and married the Prince of Monaco, so that makes it even more special.
The plot centers on the impending wedding of Tracy Lord (played by Grace Kelly). To complicate matters, her ex-husband who's still in love with her (played by Bing Crosby) comes back to town.
Further complications include a charming writer named Mike (played by Frank Sinatra) and a photographer named Liz (played by Celeste Holm) who show up to cover Tracy's wedding as a form of blackmail.
It's clear that Tracy isn't fully committed to her fiance as she feels herself being pulled to both her ex-husband and Mike.
Anytime you team up Sinatra and Crosby or Crosby and Armstong, you are sure to have a fun film and a feast for the ears. This comedy is so much fun to watch with a ton of talent packed into just one movie!
1. Singin' in the Rain (1952)
To this day, Singin' in the Rain from 1952 is often considered the best musical film of all time, and I have to agree (even though I consider High Society a very close second).
This musical expertly combines a love story with comedy. The trio of Gene Kelly, Donald O'Connor, and Debbie Reynolds produces a masterpiece to which we'll never see an equal. They're all extremely talented and bring unparalleled precision to their dance numbers.
The film revolves around a team of actors who are struggling through the era when cinema was transitioning to sound. Forced by the success of The Jazz Singer, they must adapt—and this adaptation leads to problems and mishaps as they struggle to figure things out.
Donald Lockwood (played by Gene Kelly) and Lina Lamont (played by Jean Hagen) struggle to find a balance. While Lina is in love with Don, he instead falls for Kathy Seldon (played by Debbie Reynolds), an actress at the start of her own career.
The iconic title song shows him falling in love with her. Kelly's dancing and choreography are on full display in this movie, and his athleticism knows no equal. Donald O'Connor is extremely skilled as well. The two of them combined is just magic on screen.