Over the years, despite numerous missteps, Netflix has proven itself a force to be reckoned with when it comes to quality programming, giving us several surprisingly acclaimed films.
From romantic comedies to Oscar baits, from American family movies to foreign indie films, Netflix has something for everyone—but if you ask me, Netflix's drama films are their best efforts.
Here are our picks for the best drama movies on Netflix that are actually originals by Netflix and worth watching!
15. The Other Side of the Wind (2018)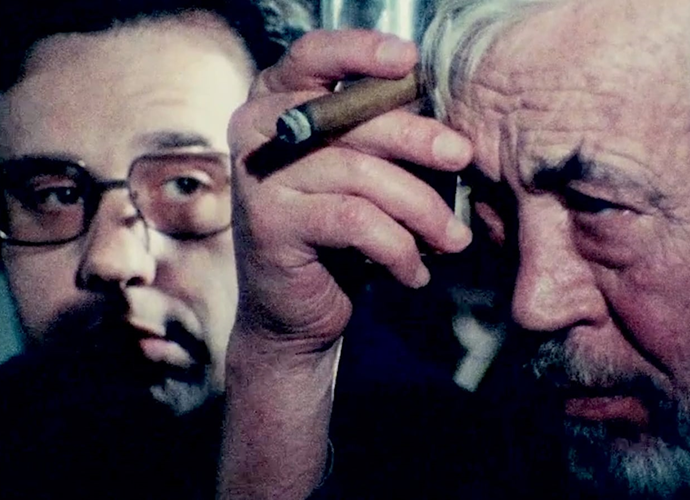 Netflix has tried several times to produce prestige dramas, but on rare occasion, they've also tried their hand at film preservation.
The most notable instance of this is when they posthumously released Orson Welles' final film, The Other Side of the Wind, which was fully completed after extensive delay.
The satirical drama follows veteran director Jake Hannaford (played by John Huston) who organizes a screening of his latest film.
Using a documentary-style format, Welles took a fresh approach to storytelling that represented the rocky transformation from classic Hollywood to modern-day Hollywood. Ambitious and eye-opening, this is his impeccable farewell.
14. High Flying Bird (2019)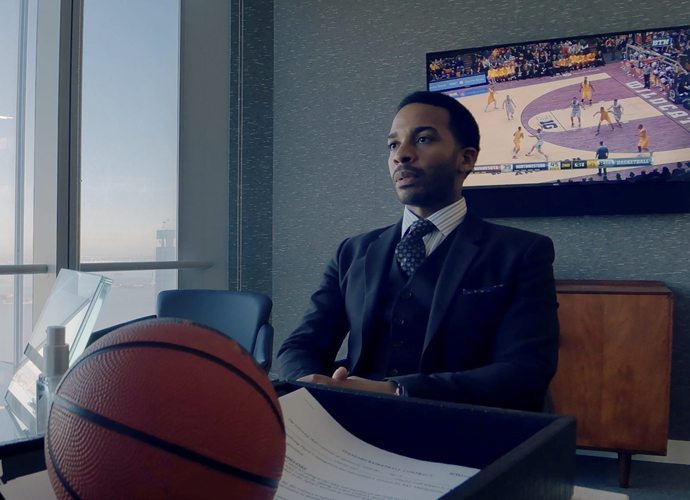 The world of athletes is often tense, and that's clear in High Flying Bird. From Steven Soderbergh and the writer of Moonlight comes this tense drama about a sports agent (played by André Holland) who overcomes odds to endorse a rookie player during a company lockout.
It's about basketball, but Soderbergh finds refreshing ways to make the story resonate even with non-fans. Holland is a compelling lead, with his character of Ray Burke having a subtly empowering arc.
13. All Quiet on the Western Front (2022)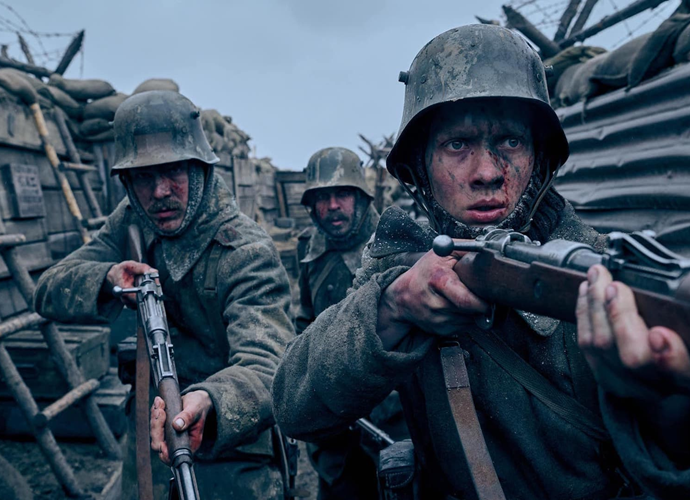 All Quiet on the Western Front is the definitive anti-war novel. The timeless story from Erich Maria Remarque has been adapted thrice, with the third one being Netflix's grandiose take that was released during the most turbulent of times.
Even if some parts were altered and laid inconsistent, the spirit and themes of the novel remain, with the film never pulling away from the deceptions, hardships, penalties, and futilities of war.
This German production is a technical marvel, and as an anti-war drama, it's a powerful portrait that's worth checking out.
12. I Lost My Body (2019)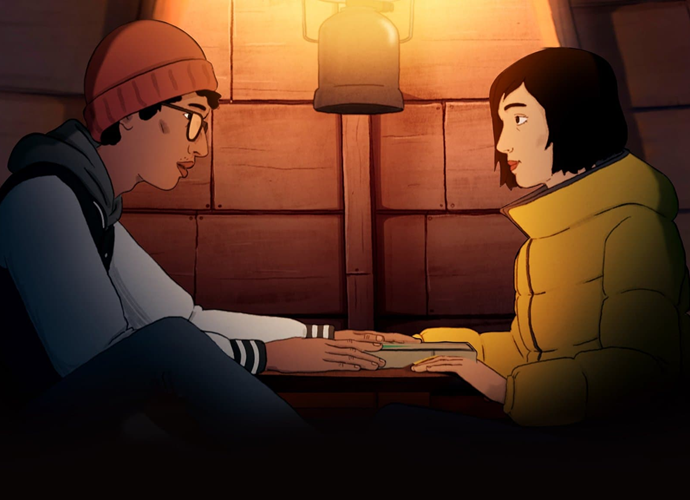 Over the last several years, Netflix has been a tremendous outlet for animation, for better or worse. One of their better outings has been the Oscar-nominated animated feature, I Lost My Body.
By director Jérémy Clapin, this film may first seem to be about a meet-cute, but it's really more about the journey of a detached, disembodied hand that searches around the city for its owner.
Unusual as it may seem, it's phenomenally animated, especially in the hand's sewer scenes and the flashbacks of Naoufel. Nothing is lost with this underrated animated hidden gem on Netflix.
11. Da 5 Bloods (2020)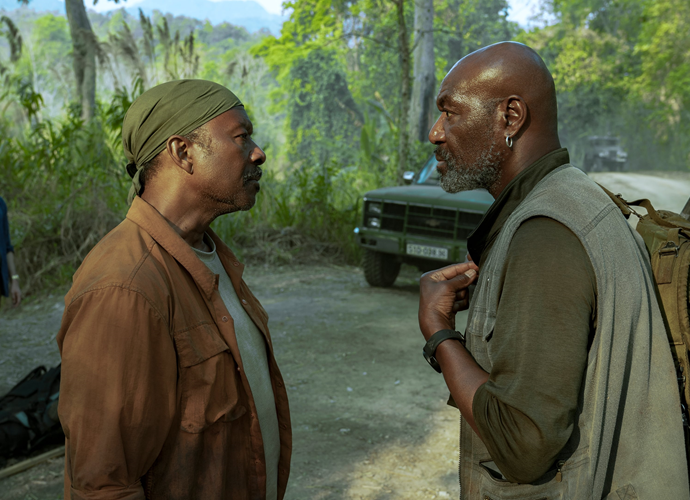 After his Oscar-winning film BlacKkKlansman, Spike Lee followed up with another gripping piece of historical black empowerment.
Da 5 Bloods follows four Vietnam War veterans who travel to the country to find the remains of their squad leader, all while dealing with their own past wounds. With a solid balance between playfulness and gravity, Da 5 Bloods truly lives.
The film is notable for being one of Chadwick Boseman's last performances, and he's truly great in the flashback scenes as squad leader Norman. Alongside him, Delroy Lindo gives a heartbreaking performance that sticks with you.
10. First They Killed My Father (2017)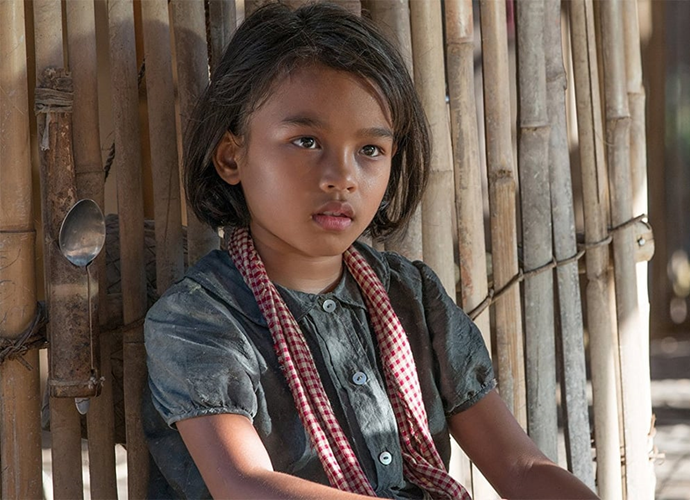 From Angelina Jolie comes First They Killed My Father, a biographical drama that's based on the real-life account of activist Loung Ung.
First They Killed My Father explores Ung's troubled upbringing, where she gets separated from her family at 5 years old and forced to train as a soldier during the Khmer Rouge rule.
Jolie never relents from the bleak and disheartening details of Ung's story, yet still shows grace and compassion by shedding light on those most affected by the Khmer Rouge.
Seeing all of this through young Loung's eyes is heartbreaking, but this Netflix drama film brings a hopeful message in the end.
9. Mudbound (2017)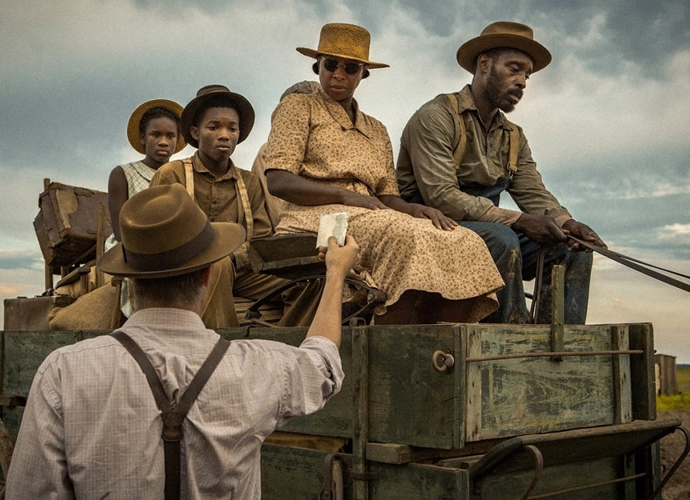 Based on the Hillary Jordan novel, Mudbound recounts the lives of two war veterans—Jamie (played by Garrett Hedlund) and Ronsel (played by Jason Mitchell)—who deal with trauma while experiencing racism upon their return to Mississippi.
Alongside those two, Mudbound features a packed cast that also includes Carey Mulligan, Jonathan Banks, Rob Morgan, and Mary J. Blige in a heartbreaking Oscar-nominated role.
Director Dee Rees is known for her stirring portraits of African-Americans, best seen in Bessie. She successfully elevates the source material by focusing on authentically honest portrayals of rural life, racial discrimination, and PTSD.
8. Mank (2020)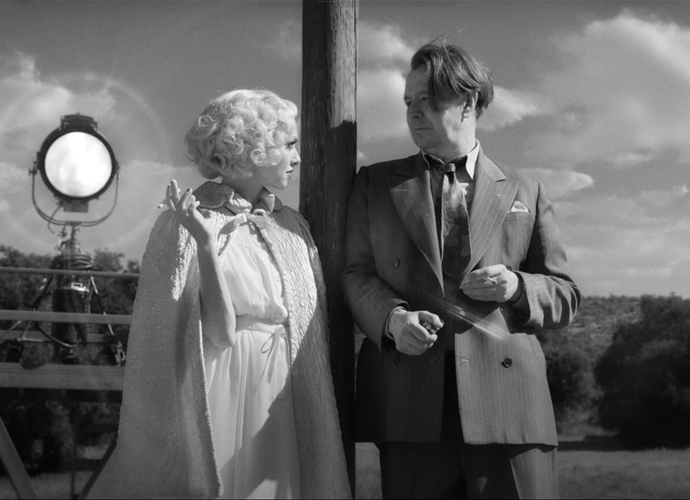 David Fincher's father Jack had little success as a screenwriter outside of his work for Life magazine. However, it seems he foretold his destiny when he wrote Mank for his son, a story about a journalist-turned-screenwriter who fought for his own glory with a screenplay.
Film fans and admirers of Citizen Kane will gravitate to this story about Herman J. Mankiewicz (played by Gary Oldman) and the development of Orson Welles' magnum opus.
With fine period details, snappy dialogue, and opened-up discussions about the authenticity of Welles' historical masterpiece, Mank is a rewarding behind-the-scenes drama film.
7. Tick, Tick... Boom! (2021)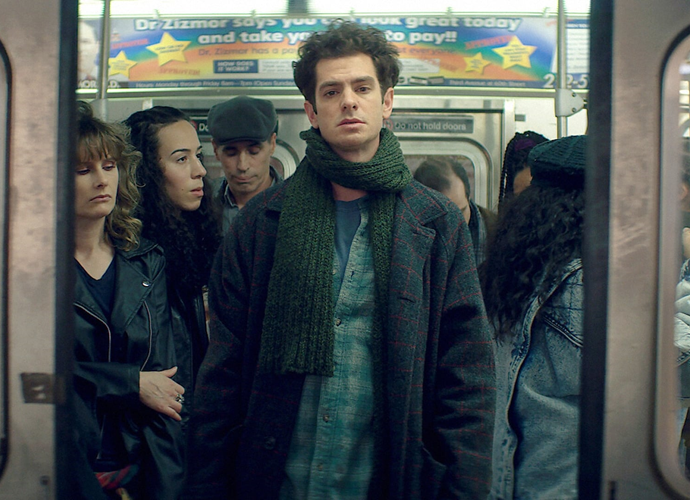 Rent creator Jonathan Larson lived a very brief yet beloved life, and his memory is very much honored in Lin-Manuel Miranda's directorial debut called Tick, Tick... Boom!
Tick, Tick... Boom! follows Larson (played by Andrew Garfield) struggling to finish his play, plus his relationships with his best friend Michael (played by Robin de Jesús) and his girlfriend Susan (played by Alexandra Shipp).
Given Miranda's involvement and Larson's influence on Broadway, this musical movie is a real treat for Broadway fans. It's a faithful adaptation that's improved by Garfield's performance, and it delivers on its themes of creativity, compassion, and the power of art.
6. Beasts of No Nation (2015)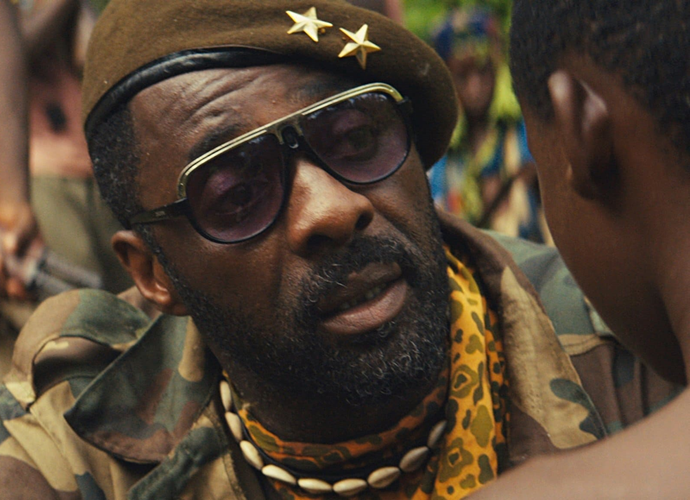 As Netflix's very first original film, Beasts of No Nation had a lot of expectation, pressure, and hope put on it. Fortunately, not only is it a quality film, but it's an immensely powerful drama.
The story centers on a young boy named Agu (played by Abraham Attah) who lives in a war-torn West African country and ends up being separated from his family after an attack.
While lost, he encounters the power-hungry Commandant (played by Idris Elba), who raises him to become a fierce child soldier.
Director Cary Joji Fukunaga never relents on the grit and violence that follow Agu's journey. With a setting and situation that still reflects the horrific realities of some African countries today, Beasts of No Nation is an important drama with a heavy impact.
5. The Power of the Dog (2021)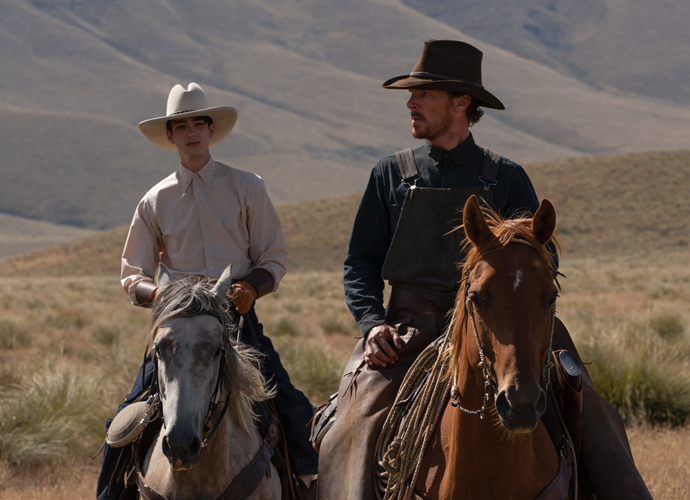 One of the most acclaimed films of 2021, The Power of the Dog is an unflinching portrait of the American West, directed with all the grace and heart that Jane Campion is known for.
Based on Thomas Savage's novel, The Power of the Dog centers on two brothers, where one brother brings his new family to their family ranch, and sparks a hostile atmosphere for everyone involved.
Toxic masculinity is one of the prevalent themes that defines this film's conflict, brought out by an impeccable cast led by Benedict Cumberbatch and Kirsten Dunst.
Through Campion's masterful direction, rich production, and sharp themes, The Power of the Dog is a drama that leaves all haunted.
4. Guillermo del Toro's Pinocchio (2022)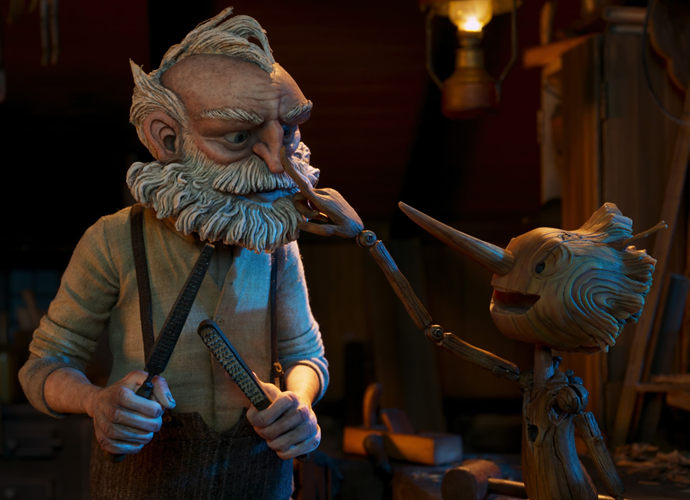 For whatever reason, 2022 saw the release of three different Pinocchio movies. Of them, one emerged as the clear winner: Guillermo del Toro's creative version that puts his unique spin on the tale.
After 15 years of development, with production almost coming to a halt at some points, Del Toro finally showed his own take on Pinocchio, set in Fascist Italy with a refreshing lore for the wooden puppet.
Carlo Collodi's story proves a most perfect way for Del Toro to channel his emotions and passions, which overflows in the film's stunning stop-motion animation, great voice cast, and timeless themes.
3. Marriage Story (2019)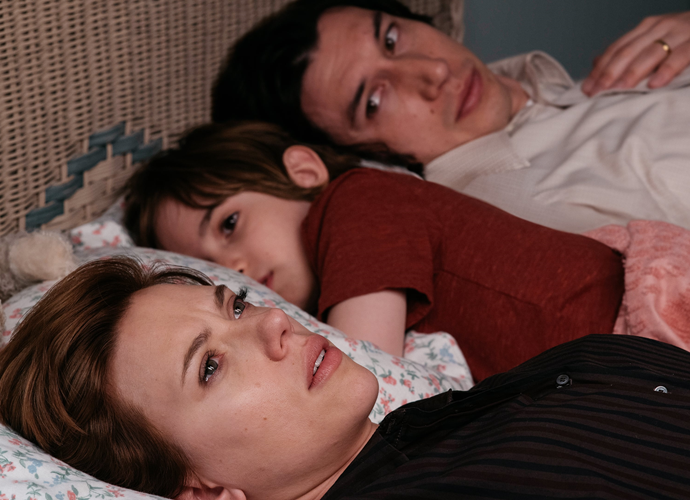 Noah Baumbach is no stranger to films about estranged families and difficult marriages. With Marriage Story, he delivers a heart-wrenching portrait of the divorce process and the impact it can have on both sides, but removed of any bias.
While the film is mostly known for memes based on that infamous shouting scene between Charlie (played by Adam Driver) and Nicole (played by Scarlett Johansson), don't let that diminish the film.
Marriage Story has real depth that comes from Baumbach's direction and the powerful performances of its cast. The story of the Barbers might be difficult to watch, but it's where love is.
2. Roma (2018)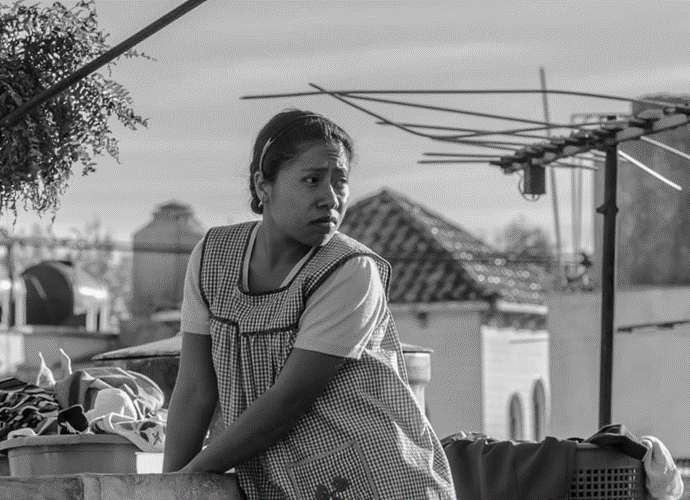 With Roma, Netflix handed a hefty production budget to Alfonso Cuarón and greenlit him to tell his own real slice-of-life story. It paid off, with results that are more than rewarding.
This modern black-and-white drama explores the life of housemaid Cleo (played by Yalitza Aparicio) through her personal relationships and her working for an affluent family.
While Cuarón paints an idyllic picture over ordinary chapters of Cleo's life, he also never shies away from the darker parts, the political backdrop, or the tough emotions experienced.
Held together and propelled by Cuarón's legendary vision and storytelling ability, Roma is a modern classic in the making.
1. The Irishman (2019)
Martin Scorsese joining forces with Netflix may have seemed odd when The Irishman was announced, especially given the director's previous vocal opinions about cinema preservation.
But it's also true that the legendary director has always been flexible when it comes to technology in film—and by working with Netflix, he was able to give us one of his most epic films yet.
Based on Charles Brandt's novel I Heard You Paint Houses, The Irishman chronicles the story of Frank Sheeran (played by Robert De Niro), who was a hitman for mobster Russell Bufalino (played by Joe Pesci) and a bodyguard for union leader Jimmy Hoffa (played by Al Pacino).
With all the tools at his disposal, Scorsese turned Sheeran's story into a thematic exploration of both morality and mortality, becoming one of the best films in the gangster genre to date.