Africa is the cradle of life and the font of all human existence. Through the ages, this vast and beautiful landscape has been immortalized via paintings, movies, books, and that iconic song by Toto.
From the sing-song adventures of Disney to the wild Serengeti tales that highlight a life that's wholly unlike New York or Los Angeles, the African expanse has been featured in some of the greatest and most memorable films of our time.
Here are my picks for the best movies that take place in Africa and what they did so well to become classics of cinema.
7. Blood Diamond (2006)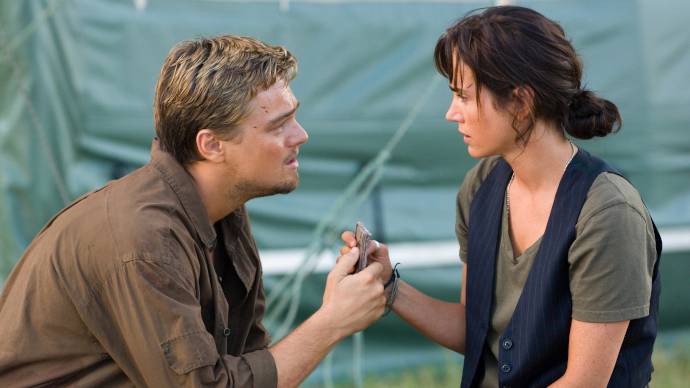 For a story that revolves around a diamond smuggler and a man who's looking for his kidnapped son, Blood Diamond has a remarkable amount of charm as the pair cross Sub-Saharan Africa.
Set in Western Africa during the Sierra Leone Civil War, Blood Diamond centers on Danny Archer (Leonardo DiCaprio) and Solomon Vandy (Djimon Hounsou) who are forced together after the latter finds a large pink diamond while enslaved to the RFU militia.
Meanwhile, they're supported by a journalist named Maddy Bowen (Jennifer Connelly) who's attempting to expose the British buyers of blood diamonds in London.
The strength of Blood Diamond lies in its chemistry, as Djimon Hounsou and Leonardo DiCaprio form a cohesive duo that carries it all under Edward Zwick's careful direction.
Complete with robust action sequences and an indescribable charm, Blood Diamond is rewatchable to a fault and one of the greatest thrillers to show us parts of Africa we rarely get to see.
6. The Last King of Scotland (2006)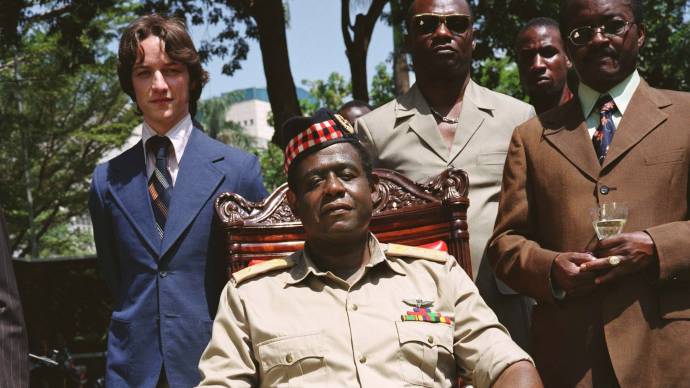 Any film that aims to showcase the evil rule of Idi Amin's military dictatorship in Uganda is going to be a hard watch. In the case of The Last King of Scotland, Forest Whitaker's magnetic showing as the dictator is so good that you won't want to look away.
Sure, the film does suffer a few narrative hiccups. But Forest Whitaker elevates the character of Idi Amin so highly with his Oscar-winning performance that it more than makes up for it.
Much of The Last King of Scotland centers on a western doctor (James McAvoy) and his relationship with Amin, which rises and crumbles as the dictator becomes more and more ruthless over time.
The films truly sparkles in their interactions that go back and forth but remain one-sided all the way through.
Kerry Washington and Gillian Anderson also put in great supporting performances to compliment Kevin Macdonald's delicate direction that allows the character of Amin to unfold center stage.
5. The Boy Who Harnessed the Wind (2019)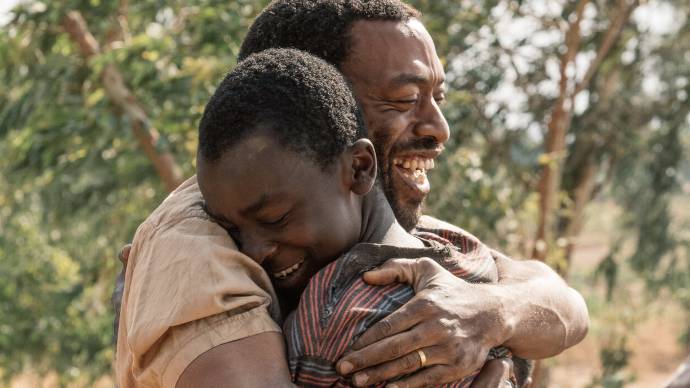 In The Boy Who Harnessed the Wind, Chiwetel Ejiofor makes his directorial debut with the incredible story of William Kamkwamba and how he saved his village from famine with an incredible invention.
From a single schoolbook, William was able to learn several principles of engineering and put it all together to create a wind-powered pump that could keep crops watered and growing year-round.
Chiwetel Ejiofor stars as William's father, who suffers through the famine and has the added pressure of providing for his family even as his crop fields yield less and less food with time.
Meanwhile, Maxwell Simba plays William, who's frequently frustrated by his father's ways when he knows his idea has promise.
Both performances never stray into saccharine moments of overbearing love or hardened moments of hatred. Instead, they are each fully realized by the other in a most harmonious way.
4. Hotel Rwanda (2004)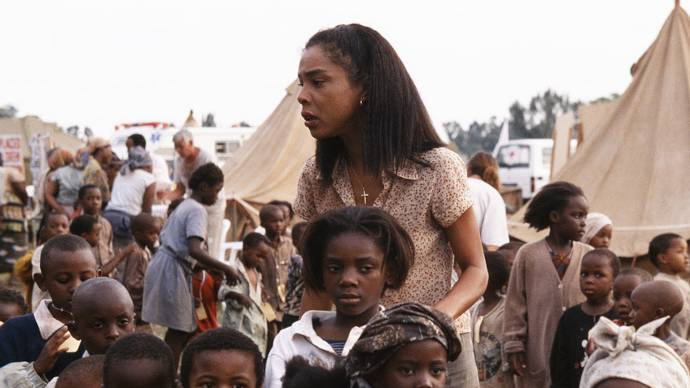 Hotel Rwanda is based on the true story of Paul Rusesabagina, a hotel manager who helped hundreds of people during the Rwandan genocide by sheltering them in his hotel.
The film's narrative quickly descends into chaos as the battle to survive just gets worse and more brutal.
Directed by the severely underrated Terry George, Hotel Rwanda is anchored by Don Cheadle's leading performance (who received an Academy Award nomination for his work).
If it weren't for the impeccable Cheadle, Hotel Rwanda would've collapsed under the weight of its premise. Fortunately for us, Cheadle proved more than up to the task in the role of a man who's fighting for hundreds of lives with dignity.
Hotel Rwanda is daring and impactful as it recounts events that occurred in the famed luxury hotel, all while showing the best and worst of humanity.
3. District 9 (2009)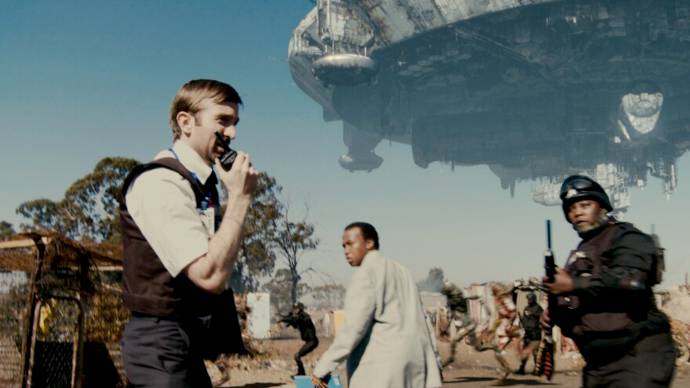 There are many movies that like to highlight modern and contemporary social trends through the use of sci-fi, but District 9 is among the few that actually works well.
District 9 revolves around the landing of aliens in South Africa and how they're kept within a perimeter that separates them from humans. Caught in all of that is Wikus van de Merwe (Sharlto Copley), a human operator who's sent in to help relocate the aliens.
Wikus hates the aliens, so it's to his misfortune that an accident causes him to start transforming into an alien himself.
District 9 has a cruelty to it that both abates and worsens as the film progresses. By the end, the visceral humanity that runs through the narrative is genuinely affecting, and that makes it one of the best sci-fi movies of all time, which just happens to take place in Africa.
2. The Lion King (1994)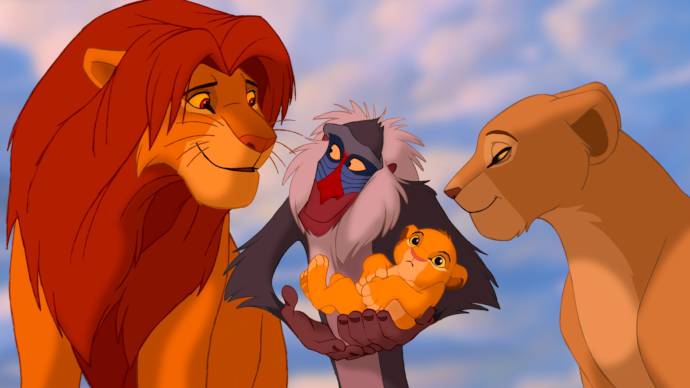 Oh, to be in the boardroom when Disney came up with the idea to make a version of Shakespeare's Hamlet with African animals. Surely there would've been several raised eyebrows.
But The Lion King didn't just end up being a critical success and box office juggernaut. It ended up being one of the greatest animated films of all time, all while bringing Africa's beauty to Western audiences.
Through Simba's rise from cub to king, we see the death of a monarch (Mufasa) and the sinister evil that conspires to end his royal bloodline (Scar). Yet, more than anything, we see a boy become an adult, free of the chains that were once imposed by his status.
The Lion King wonderfully introduces classical Shakespeare to a young audience with devastating effect, delivering a film that feels wholly unique and engaging for people of all ages.
And who could forget the voice cast? James Earl Jones's Mufasa and Jeremy Irons's Scar powerfully support the overall greatness brought by Matthew Broderick's Simba, Rowan Atkinson's Zazu, Nathan Lane's Timon, and Ernie Sabella's Pumbaa.
1. Black Panther (2018)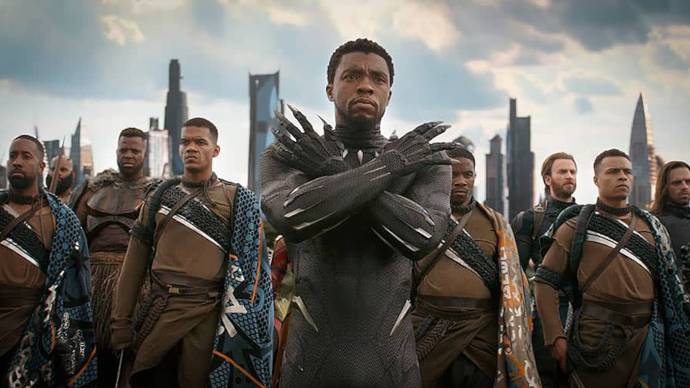 When Black Panther hit cinemas in 2018, it wowed audiences with a story successfully wrapped in all the elements of a cultural moment but shined and polished to a level that only Marvel could do.
Ryan Coogler's incredible work changed what we've come to expect from blockbuster-level films, with nearly the entire cast representing a marginalized corner of today's cinematic and cultural landscapes.
Black Panther is an outstanding and densely layered film that upends the MCU style of the time. And given its box office success, it's no wonder that Marvel applied more of that to its future films.
The two highlights of Black Panther come in Chadwick Boseman's T'Challa and Michael B. Jordan's Killmonger, with the latter being the absolute best villain in the MCU to this day.
Tragically, Boseman was taken from us too soon, but he left behind a great body of work that's topped by Black Panther, an achievement that highlights Africa in cinema in ways unlike ever before.