Ever since second-wave feminism surged through the Western world in the 1960s (with a third wave in the 1990s), Hollywood has made many movies to empower and celebrate women's voices.
Although not always successful—particularly in the case of poorly rebooted film franchises with all-female casts—there's a huge number of witty and progressive feminist films that deserve to be seen.
They might be made for women, about women, or by women, and they aren't always of the all-in-your-face type of feminism.
Here are my picks for the best feminist movies worth watching, how they were progressive, and what they did right in execution.
16. Birds of Prey (2020)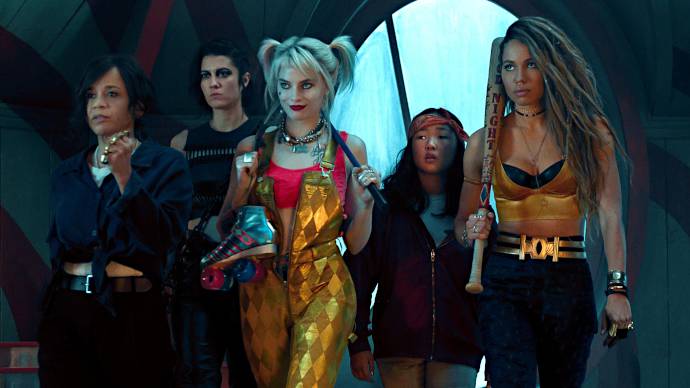 When thinking of great movies, Birds of Prey probably doesn't come to mind. In fact, nothing to do with DC's Suicide Squad does. However, this film's revamped version of Harley Quinn stands as a great feminist role model for younger viewers.
After 2016, practically every girl was sporting long blue-and-pink bunches for Halloween. Margot Robbie's tiny shorts and sexualized performance in Suicide Squad was questionable, but you can definitely tell that Birds of Prey was directed by a woman.
Cathy Yan ditched the long hair and skimpy outfit for something more humanizing. Instead of flirting her way out of trouble, Harley Quinn spends most of the movie using her brain and having sleepovers, balancing villainy with feisty feminist fun.
15. Suffragette (2015)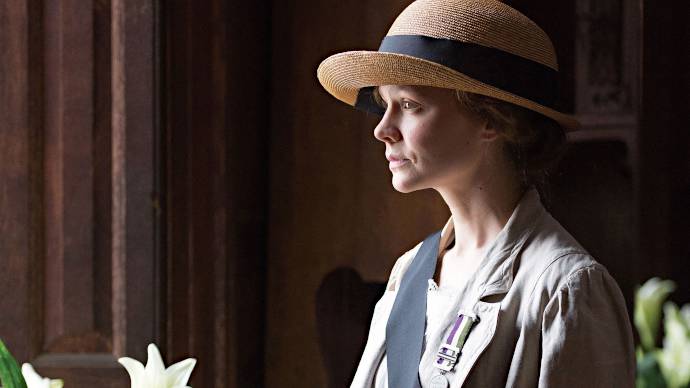 When you hear the word "feminism," the first thing to come to mind is probably the fight for a woman's right to vote. A landmark for women's rights in the UK, the suffragette women risked their lives to fight for equality in the early 20th century.
Sarah Gavron's historical drama retells their revolutionary story with painful honesty. Although criticized for glossing over some details, there's no way you could fit an entire movement into one feature film!
Carey Mulligan, Helena Bonham Carter, Anne-Marie Duff, and Meryl Streep make up the cast of brave feminist icons, who battled their way through starvation, imprisonment, and riots to bring women a voice in the general elections.
14. Queen of Katwe (2016)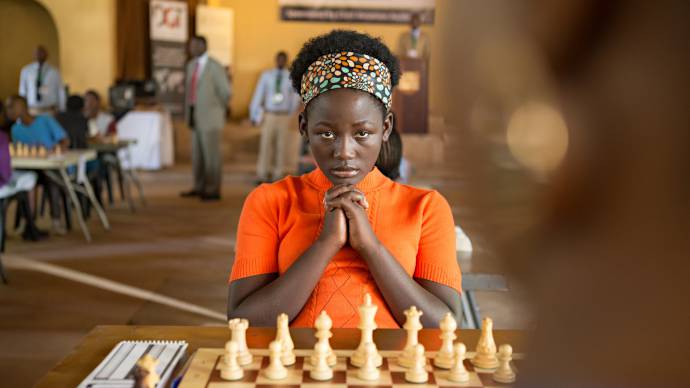 Before everyone was binge-watching The Queen's Gambit on Netflix, Mira Nair was telling her own story of women rising to the top of the chess world. Does a board game played by old men sound dull? Think again.
Chess is a game for only the most intelligent of people. It's been taken extremely seriously by nations around world since its conception thousands of years ago—long before the 6th century.
Queen of Katwe recounts the true story of Phiona (played by Madina Nalwanga), who rose from a Ugandan slum to the Chess Olympiad in Russia. It makes space for underrepresented black women in cinema, co-produced by Mirabai Films that lends a voice to international stories.
13. Set It Off (1996)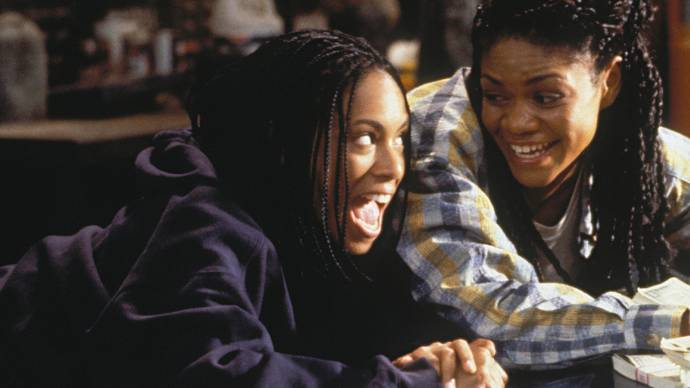 A heist movie where the criminals are all women? No, we're not talking Ocean's 8. This is Set It Off.
F. Gary Gray's action flick packs a punch, mainly from its powerful black female cast. Jada Pinkett, Queen Latifah, Vivica A. Fox, and Kimberly Elise make up the team of unlikely thieves, who decide to rob banks to make up for their flimsy paychecks.
Gray takes the crowd-pleasing thriller and injects it with a bout of realism, compensating its adrenaline-pumped action sequences with smooth melodrama. Like most heist movies, Set It Off makes us root for the criminal, urging the four best friends to make it out in time.
12. Frida (2002)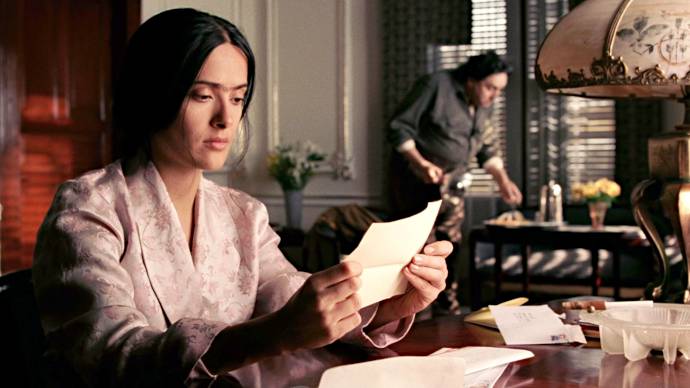 There are so many influential women who need their stories told. One such woman is Frida Kahlo, the Mexican painter and pioneer of surrealism.
Her self-portraits (using abstract images and the aesthetics of Mexican culture to express her innermost traumas) are distinctive for their popping colors and untamed monobrow.
In 2002, Salma Hayek embodied the artist's eccentric passion in Julie Taymor's bold biographical drama. Frida depicts both the private and professional life of Kahlo—her love affairs, politics, and alcoholism.
Information was sourced from the 1983 book Frida: A Biography of Frida Kahlo by Hayden Herrera, and it won two Academy Awards.
11. Booksmart (2019)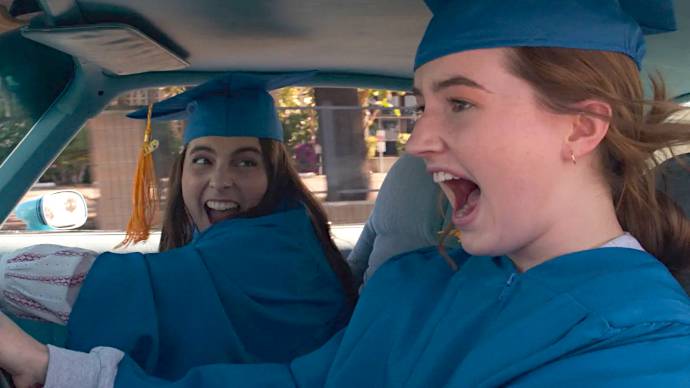 On the surface, Booksmart looks like another run-of-the-mill teen flick. But its high-scoring critical response that reached universal acclaim upon release speaks volumes for its smart writing and heartfelt performances.
It began with a limited release, and if it weren't for the resounding success of Lady Bird, Booksmart would have made much more noise as a strong female-led teen comedy movie.
Olivia Wilde gets creative in her depiction of contemporary life in suburban America, using animation to illustrate the protagonist's first experience with drugs.
At the core of Booksmart is the sparking chemistry between Kaitlyn Dever and Beanie Feldstein, who star as two nerdy best friends celebrating their graduation with an uncharacteristic bang.
Friendship, sexuality, drugs... all the milestones of adolescence are explored, with a genuine sense of humor that's sure to make you laugh as much as you'll cry.
10. 20th Century Women (2016)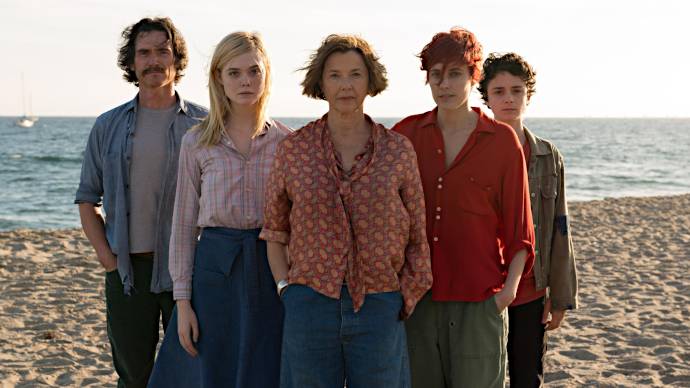 With a title like 20th Century Women, how could we not include it? Although written and directed by a man, Mike Mills based his comedy-drama on his own experiences growing up in a household of women.
Set in 1970s California, 20th Century Women centers around a 15-year-old boy (who we can assume is a version of Mills) living with his single mother and their tenant Abbie, plus his best friend Julie.
It's a volatile but loving household full of bickering, art, and pregnancy scares. Annette Bening, Elle Fanning, and Greta Gerwig make up the femicentric cast, each hailed for their soulful performances.
Though not the "modern" women we think of in today's terms, the 1970s marked the dawn of a new type of feminism that allowed for sexual liberation and female independence.
9. Little Women (2019)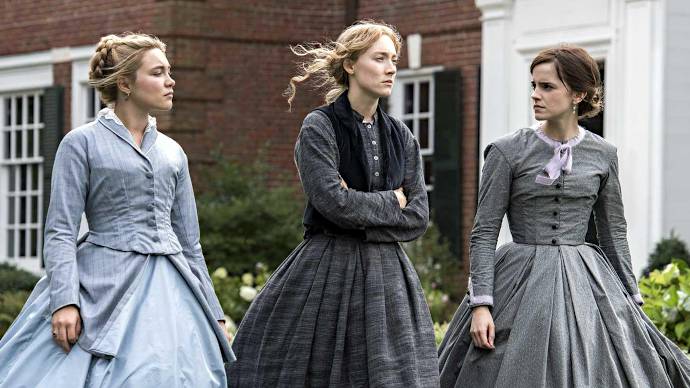 If you like cottagecore, then tune into Little Women. Greta Gerwig presents this classic story with the aesthetics of a postcard, making it the seventh adaptation of the infamous 1868 novel by Louisa May Alcott.
Little Women is a treat for all the senses. Set in the 19th century, it follows the March family—four sisters and their loving mother who's basically their best friend. Despite their arguments, the four are touchingly close as they tousle through the hardships of Victorian life.
Saoirse Ronan, Emma Watson, Florence Pugh, Eliza Scanlen, and Laura Dern dazzle in this cozy coming-of-age-tale, though we also recommend the 1994 version by Gillian Armstrong.
8. Clueless (1995)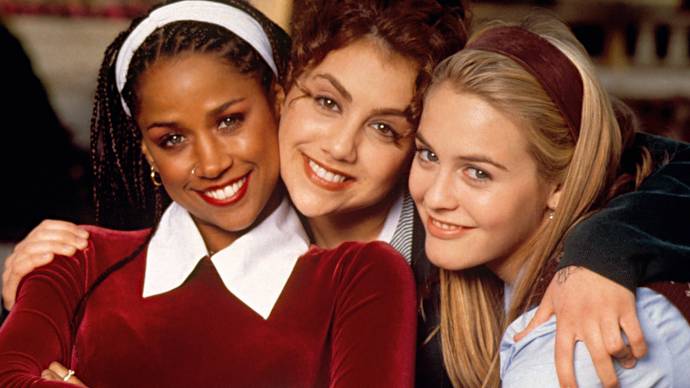 The 90s were a pinnacle time for the teen movie, including hits like 10 Things I Hate About You and Dazed and Confused.
"Ugh, as if!" Cher Horowitz shouts when a boy tries to touch her. Her iconic fashion, perfect manicure, wealthy father, and blinged-out Beverly Hills mansion puts her at the top of the high school pecking order.
Cher has gone on to be a character of great feminine power. She and her best friend Dionne (played by Stacey Dash) strut the school halls with style, teaching the "tragically un-hip" newcomer Tai (played by Brittany Murphy) all the tricks of the trade.
7. Erin Brockovich (2000)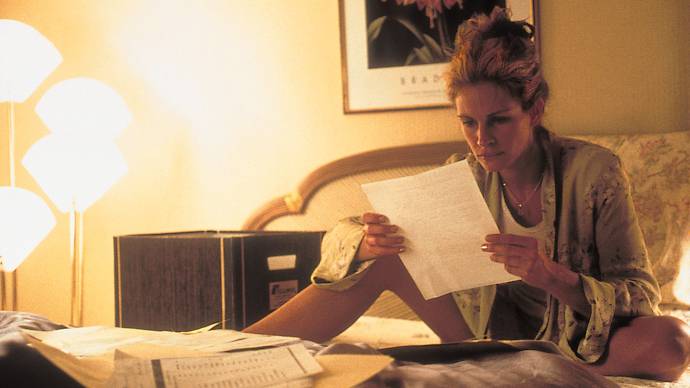 When it comes to all the best female actresses, you can't overlook Julia Roberts. She's the champion of the romantic comedy and the drama.
She won an Oscar for her performance as Erin Brockovich, the whistleblower who fought against Pacific Gas and Electric Company back in the 90s.
And she did all that while being a single mother who was stuck juggling her new job between court cases, relationships, and casual office misogyny.
When given a bunch of real estate files, Erin uncovers that the groundwater in Hinkley, California is seriously contaminated. Refusing to give up, she investigates the case further while simultaneously suing her doctor for a traffic accident. Talk about a workload!
6. Legally Blonde (2001)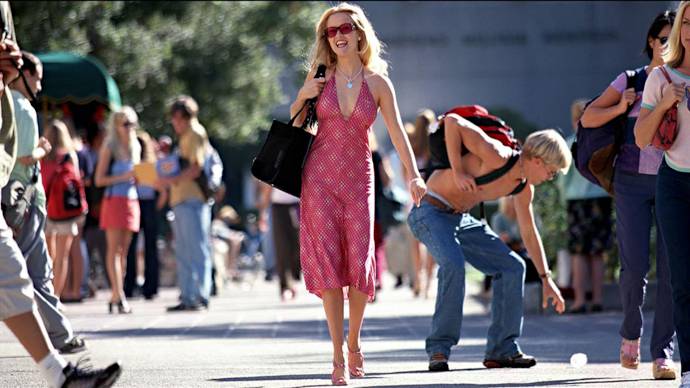 Everything about this film screams girly: the chihuahua in the purse, the fluffy robes, the gossiping about boys over a manicure, the hot pink saturation. And in the middle stands a ditsy sorority blonde.
Director Robert Luketic plays on our misogynistic presumption that Elle Woods is a dumb material girl when in reality she attends Harvard Law School. Fans loved Legally Blonde, not just for its fun personality but also the message that you can be stereotypically feminine and smart.
Reese Witherspoon's iconic performance led to a sequel in 2003 as well as Broadway musical in 2007. What's even better is that Legally Blonde is based on the real-life experiences of Amanda Brown, who attended Stanford Law School and turned her stories into a book in 2001.
5. Roma (2018)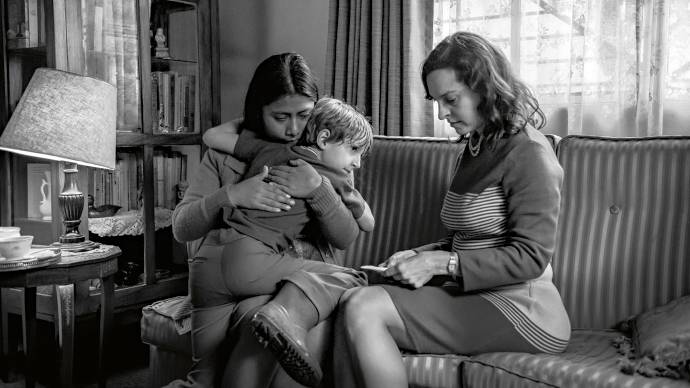 According to Alfonso Cuarón, Roma is a "love letter" to the women who raised him—specifically, his nanny Libo. Roma swept the Academy Awards in 2019 and won awards for Best Director, Best Cinematography, and Best International Feature.
Set in 1970s Mexico City, Roma focuses on the lesser-told story of a maid. Cleodegaria "Cleo" Gutiérrez (played by Yalitza Aparicio) is an indigenous live-in servant for an upper-class family who looks after the children and genuinely loves them despite the condescending matriarch Sofia.
In Roma, Cuarón explores timeless themes of love, heartbreak, family, privilege, classism, and war while remaining intensely personal.
4. Orlando (1992)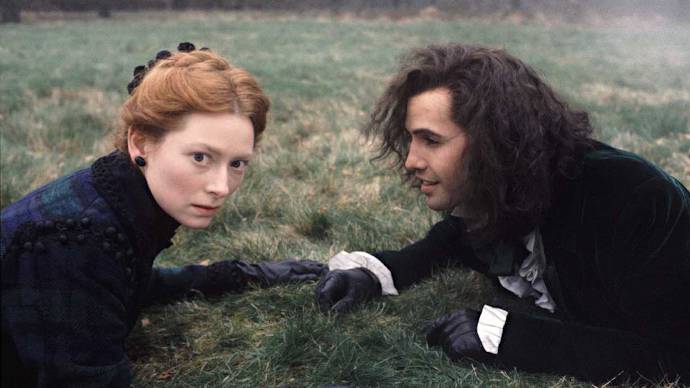 If you like breaking gender norms, this is the movie for you. Orlando has been thoroughly studied by film academics, especially those who specialize in the fields of feminism and gender.
Orlando opens to Queen Elizabeth on her death bed, who gifts the androgynous Orlando with land for a castle. But here's the catch: he can only keep it if he doesn't grow old.
Weird, right? The whole movie is pretty bizarre, breaking the natural laws of time to explore themes of gender fluidity and female empowerment.
Tilda Swinton is perfect as the unusual protagonist, who begins the movie as a 17th century nobleman and ends it as a modern woman.
Loosely based on Virginia Woolf's 1928 novel Orlando: A Biography, critics praised how director Sally Potter brought the book's visual world to life, partly filming in Khiva, Uzbekistan (home of the Djuma Mosque).
3. Promising Young Woman (2020)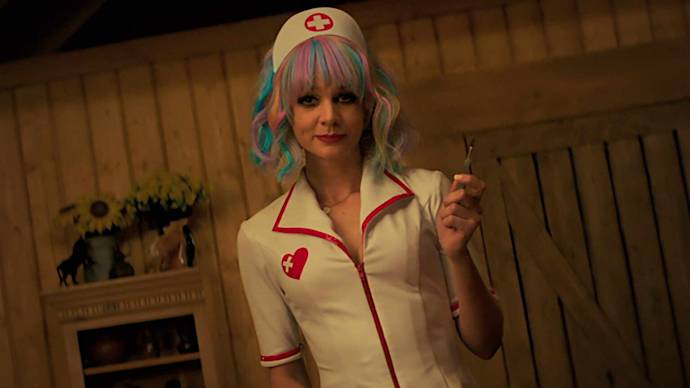 Carey Mulligan clearly has a passion for strong female roles, though this one takes place in a more familiar setting. Emerald Fennell paints her crime thriller in striking colors, where pink signals danger rather than the usual innocence and childlike femininity.
Haunted by her best friend's suicide—which was a result of rape—Cassie drops out of medical school in bloodthirsty vengeance.
Her routine is the same most nights: dress up, go to a bar, pretend to be drunk so that bad men will take advantage, then once alone in his house, magically sober up and catch them like a deer in headlights.
This isn't enough for Cassie, though; she takes her revenge even further. Mulligan was applauded for her performance as the daring and unpredictable "young woman" in light of the film's challenging themes.
2. Thelma & Louise (1991)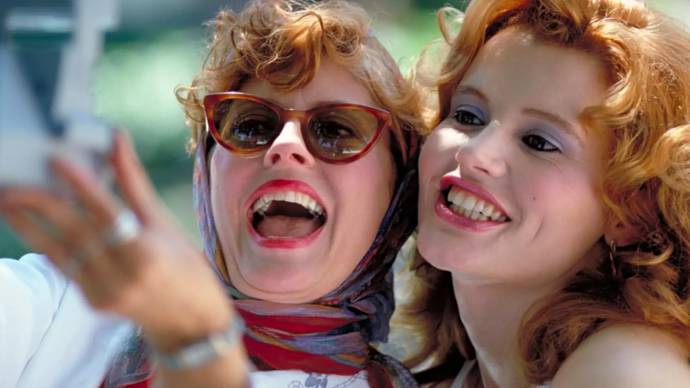 Thelma & Louise is practically Bonnie and Clyde but for feminists. Director Ridley Scott gives the usual buddy-road movie a gender swap, putting Susan Sarandon and Geena Davis in the driver's seat.
Though the two women are completely different, their friendship stands strong after they grow bored of their homelives and decide to take a weekend vacation together.
The fact that the movie's title mirrors Bonnie and Clyde—who went on an infamous robbing spree during the Great Depression—means you can probably guess how the road trip goes.
When things go awry, Thelma (played by Geena Davis) and Louise (played by Susan Sarandon) accidentally end up criminals on the run. The film's strong feminist overtones have been frequently analyzed by scholars, who have dubbed it a "neo-feminist road movie."
1. Portrait of a Lady on Fire (2019)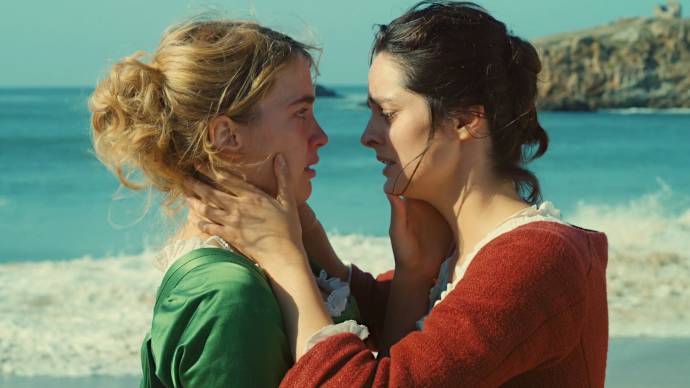 Greta Gerwig is often lauded for her ability to capture the female gaze. But do you know who else can? Céline Sciamma.
The French filmmaker received standing ovations for her direction of the historical romance drama Portrait of a Lady on Fire, which follows an aristocrat's lesbian affair with a painter in the late 18th century.
Portrait of a Lady on Fire made waves at the Cannes Film Festival in 2019, somehow managing to be both subtle yet thrilling. Noémie Merlant and Adèle Haenel deliver startling performances as the forbidden couple, who snatch pieces of each other's love whenever they can.
The slow-burning erotic drama has a rich cinematography and skillfully crafted script that celebrates the beauty of love and the power of art, able to distill the bond between two people long after their love ends.