Chess is more than just a board game. Since the 15th century, it's been the ultimate cultural strategy game, requiring broad talent and sharp wit to win against the best and climb to the ranks.
When chess is the subject of a film, it can feel a lot like a sports movie. There are stakes on the line for our protagonist, and you're rooting for them to win, and there's so much suspense because you never know what an opponent might pull off.
Grandmasters are celebrated for their exceptional gift, and underdogs are seen as classic David-versus-Goliath stories. More importantly, the game of chess is often a metaphor for the film's themes.
Here are our picks for the best chess movies of all time, from inspirational sports dramas to riveting spy thrillers.
12. Life of a King (2013)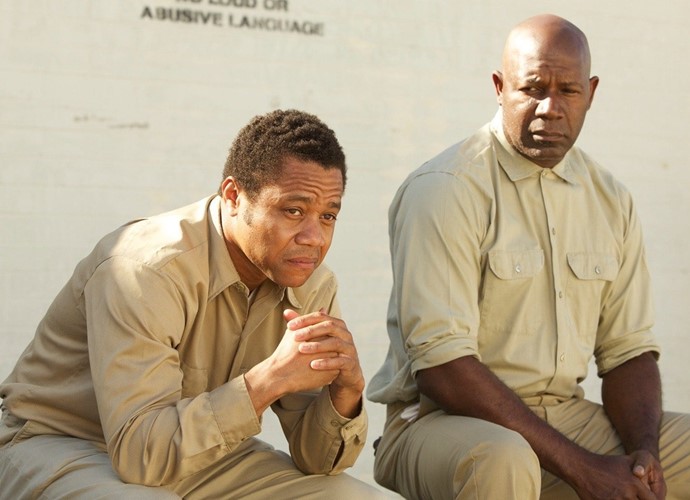 Inspired by a true story, Life of a King tells the journey of Eugene Brown (played by Cuba Gooding Jr.), a man who's released from prison after 18 years and starts a chess club called the Big Chair Chess Club.
Through this chess club, Brown deals with the hardships and successes of helping underprivileged kids. What makes Brown's story compelling is how he uses the disciplines of chess to teach real-life discipline.
His persistence to teach is the beating heart of this drama. And while clichéd, it's anchored in noble intentions to inspire others.
11. The Luzhin Defence (2000)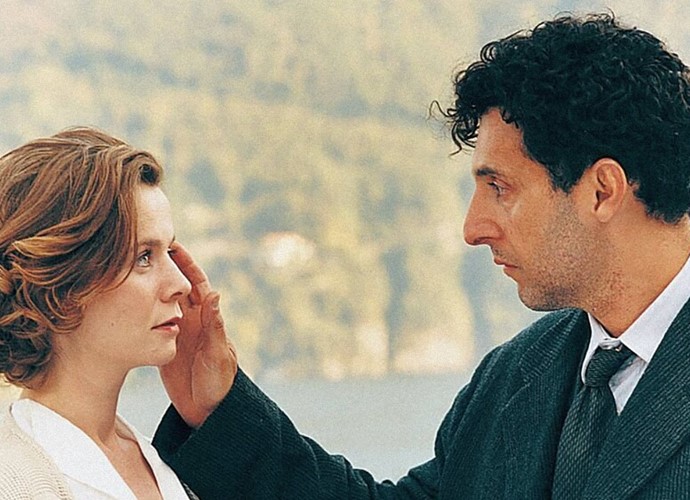 Based on a novel by Vladimir Nabokov, The Luzhin Defence combines three elements that make it an intriguing watch: romance, history and chess.
Luzhin (played by John Turturro) is a respected but frantic grandmaster at the top of his game. During one tournament in 1920s Italy, he falls for a woman named Natalia (played by Emily Watson).
The Luzhin Defence is a case of a tormented genius who gains a new outlook on life through his attraction to a woman. Even Luzhin's talent in chess is romantic, despite the infamous error in the climax.
10. Magnus (2016)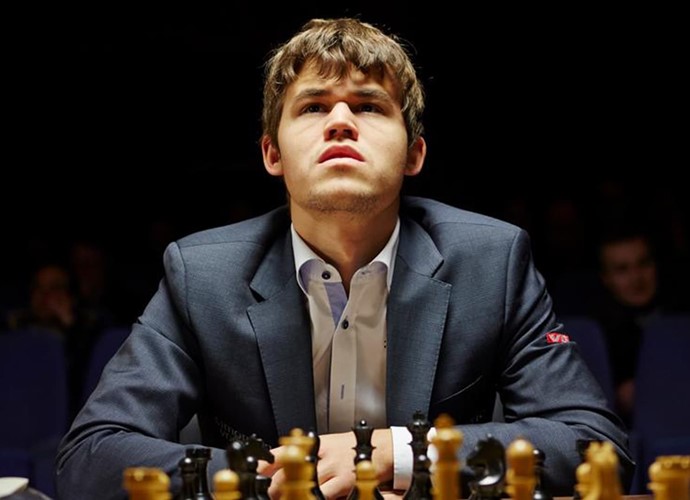 Magnus is a documentary that profiles the world-renowned Norwegian chess champion Magnus Carlsen.
Magnus Carlsen is an unprecedented force in the chess community, who holds the highest peak player rating in history and the record for longest unbeaten streak in classical chess.
But Magnus sets aside his record-breaking accomplishments to focus on his roots. Through home videos and talking heads, Carlsen's inner layers are explored in ways unseen before.
It makes for an interesting watch that shows how an outstanding genius can come from the simplest of places.
9. The Coldest Game (2019)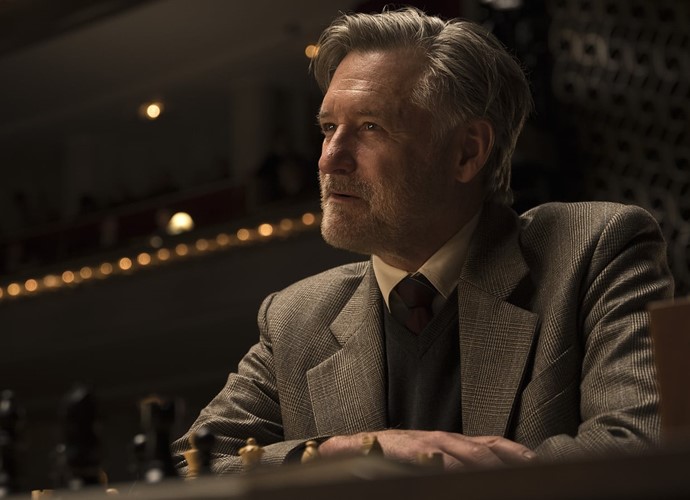 Given how nail-biting chess can be, it makes sense to pair the game with political intrigue. The result is a chess-driven thriller.
The Coldest Game follows a former chess champion named Josh Mansky (played by Bill Pullman), who was assigned to a grievous match against a Soviet champion in 1962 at the height of the Cuban Missile Crisis.
The allegory of chess representing the brewing Cold War is clear here, and the stakes are felt in every corner thanks to Pullman's cold performance as a reluctant operative caught between two scheming world superpowers. For spy fans, this is a worthwhile watch.
8. Computer Chess (2013)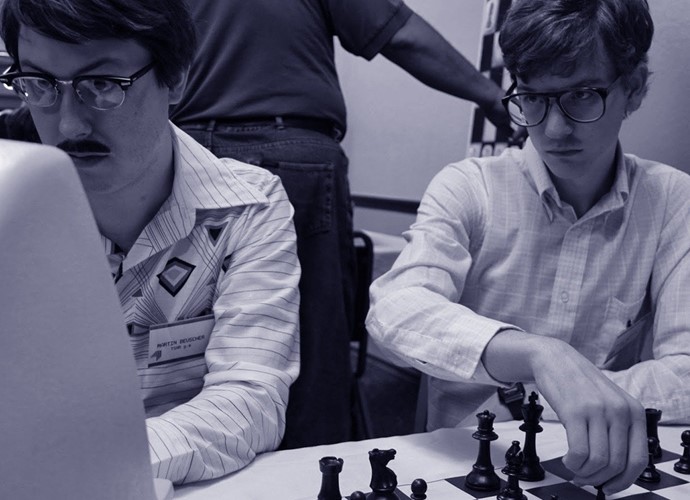 If you're looking for a great indie movie about chess, you can't miss out on the quirky Computer Chess. The premise is exactly what you get in the title: professional chess players up against computer chess programs, plus a few programs versus other programs.
In Computer Chess, you get the sense that the filmmakers—especially director Andrew Bujalski—were making their own origin story of chess-playing robots and IBM supercomputer Deep Blue.
With the period setting, they made the most out of conceiving these programs and the programming community behind them. As for the tournaments? They come across as hysterically dry to great effect.
7. Brooklyn Castle (2012)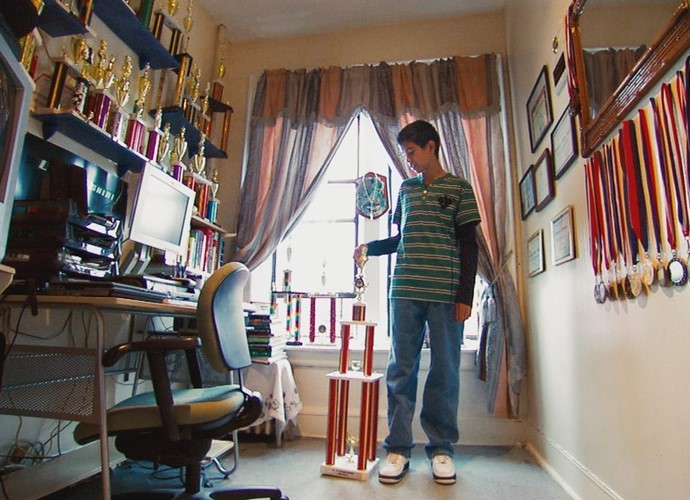 Brooklyn Castle is a chess documentary unlike any other. Rather than focusing on a world-famous player, it sheds light on those who live below the poverty line and see hope in chess as a way out.
Brooklyn Castle features an inner-city school that enrolls students who come from the lower margin, yet still houses the best-performing junior high school chess team in the US.
Following five members across one year, the documentary shows us their struggles both inside and outside the chess team as the school's cost-cutting measures threaten their streak.
Brooklyn Castle reiterates the need to support the nurturing of gifts in school children, whether those gifts are in chess or otherwise.
6. Pawn Sacrifice (2014)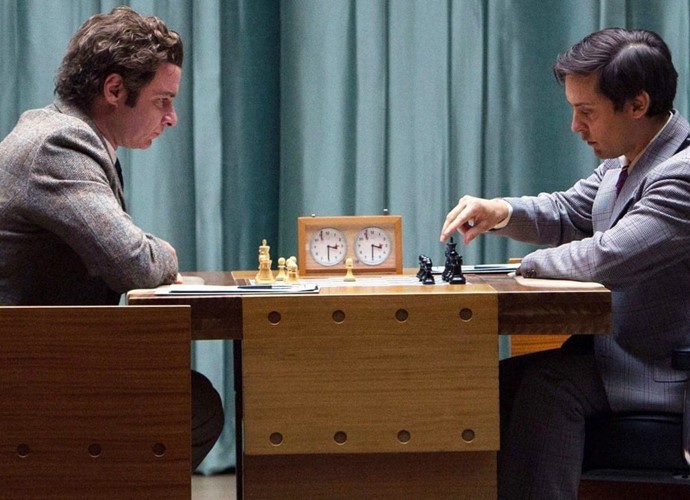 One of the most common elements in chess movies is the legendary figure known as Bobby Fischer. His influence over chess is perfect fodder for film, and Pawn Sacrifice is no exception.
Directed by Edward Zwick, this drama-thriller finds Bobby Fischer (played by Tobey Maguire) facing off against Boris Spassky (played by Liev Schreiber) in a legendary match.
Set during the Cold War, Fischer's match against Spassky was laden with heavy stakes. And even though the depiction of chess might be too simple, Pawn Sacrifice really works.
This film was a huge opportunity for Maguire to bring cadence and coldness to the respected player, and Schreiber elevates it further by not portraying Spassky as a one-dimensional political opponent.
5. The Dark Horse (2014)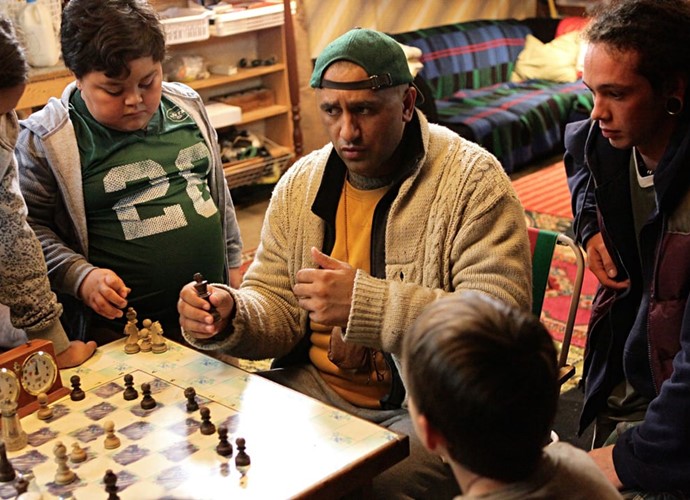 In a rare leading-man moment for Cliff Curtis, The Dark Horse made him part of the celebration of Maori chess champ Genesis Potini.
The film depicts the struggles of the famed Maori in overcoming the harshest challenges of his life—to save his chess club—which went on to make him the pride of his country.
For context, Genesis Potini suffered with bipolar disorder, and his heritage made him a contentious figure in New Zealand. But none of that stopped him from becoming a champion speed chess player and inspiring others to do the same.
The Dark Horse is an empowering underdog story and one of the all-time best movies to come out of New Zealand.
4. Critical Thinking (2020)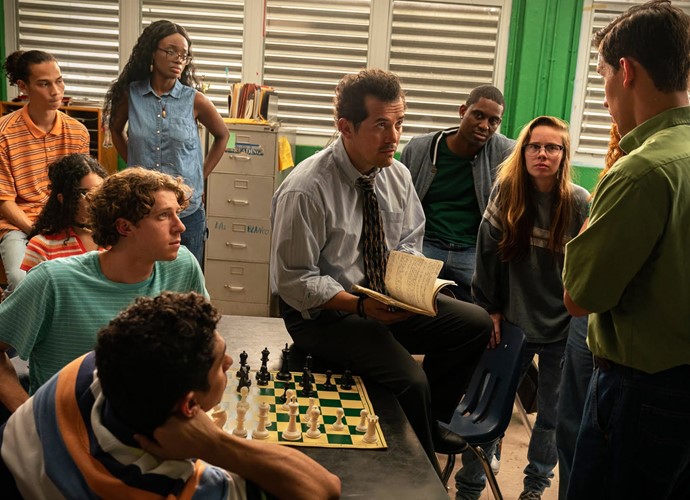 In his directorial debut, John Leguizamo decided to showcase the true story of the 1998 Miami Jackson High School chess team.
Not only did their humble beginnings make them an inspirational sensation, but they became the first inner-city team to win the celebrated US National Chess Championship.
When the school's chess club is threatened to shut down, Cuban-American teacher Mr. T (played by John Leguizamo) volunteers to run it and recruits his students by turning it into an elective.
Critical Thinking is a classic yet inspiring underdog story about the encouraging change that happens to Mr. T and his players.
3. Queen of Katwe (2016)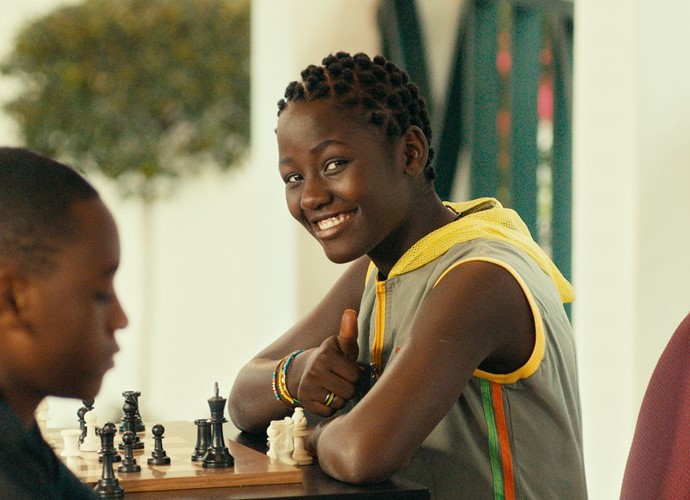 Most chess masters have some kind of underdog story to tell, and it's certainly no different for Queen of Katwe.
Directed by Mira Nair, this film chronicles the life of Phiona Mutesi (played by Madina Nalwanga), who grew up in the slums of Kampala but learned to play chess and became a Woman Candidate Master.
This inspiring drama also stars David Oyelowo and Lupita Nyong'o, but all praise goes to newcomer Madina Nalwanga, who lends a whole lot of grace and heart to Phiona's portrayal.
Her story is truly inspiring as one who came from an oppressed and poverty-stricken life and overcame it by believing in herself.
2. Searching for Bobby Fischer (1993)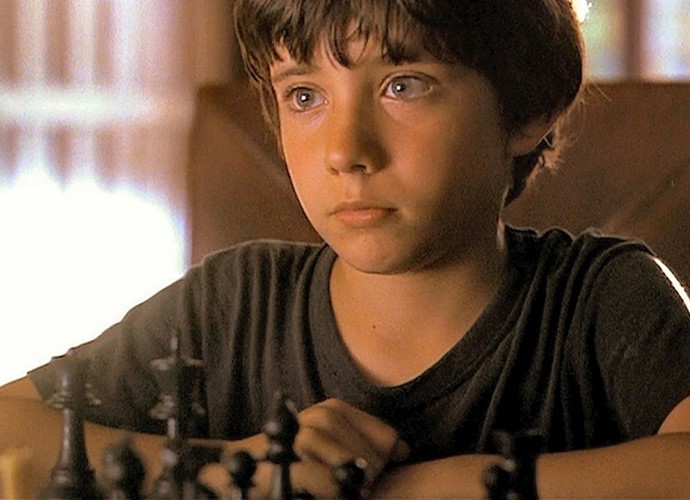 Chess legend Bobby Fischer left an important legacy, inspiring so many chess prodigies in the chess community to follow in his footsteps.
One of them is the seven-year-old champion Josh Waitzkin (played by Max Pomeranc), who's discovered by his father to have exceptional skill in chess despite not even knowing the mechanics.
While the film goes pretty deep in exploring Josh Waitzkin's young experience, Searching for Bobby Fischer also leans on the family dynamics to build its stakes and conflicts.
With great emotional moments and rich performances—especially from Ben Kingsley as Josh's mentor Bruce Pandolfini—Searching for Bobby Fischer hits hard using the truths of chess.
1. The Seventh Seal (1957)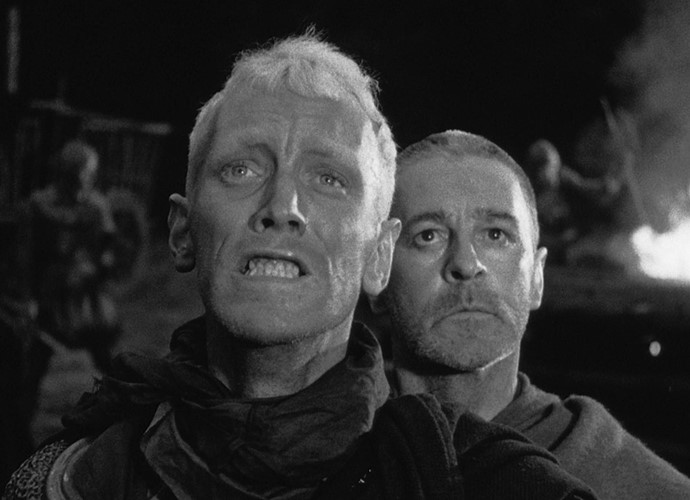 The title of best chess movie of all time goes to a film that actually has no tournaments, no prodigies, and no underdogs. Instead, we have Ingmar Bergman's historical fantasy movie The Seventh Seal.
Set in Sweden during the Black Death, The Seventh Seal centers on a chess match between the knight Antonius Block (played by Max von Sydow) and the embodiment of Death (played by Bengt Ekerot).
It's a tough yet triumphant journey that the knight has to pass, a literal life-or-death scenario during the Middle Ages.
If you've never watched the film, it's hard to explain just how effective it is with its drama. But The Seventh Seal is an all-time classic for good reason, and our clear pick for best chess movie ever made.