Contests and competitions are great subjects for movies. They provide easy ways to generate conflict, promote character building, and they usually ends with an awesome grand finale!
After all, who doesn't love a good dance-off to end a fun film with a bang? And beyond that, there are also movies centered around jousting tournaments, beauty pageants, and other kinds of competitions.
Without further ado, here are our picks for the best movies about competitions that are thrilling and worth watching!
13. Confetti (2006)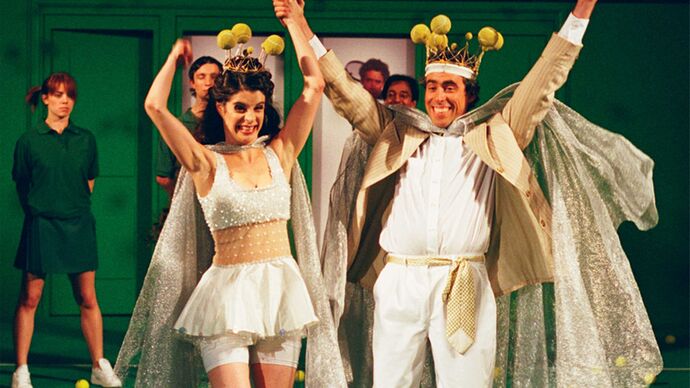 Confetti is a very British comedy starring classic names like Jessica Hynes (née Stevenson), Jimmy Carr, Martin Freeman, Mark Heap, Julia Davis, Robert Webb, and Olivia Colman.
The entire script of Confetti was improvised, relying on the wit of its established cast members. It was also filmed in an observational mockumentary style, which only adds to the laughs.
But where does the competition come in? Well, Confetti documents a fictional magazine competition for "Most Original Wedding."
Three couples try to marry their way into a prize house with a tennis-themed wedding, a Busby Berkeley musical-style wedding, and a naturalist wedding (where everybody has to come naked).
Anyone who's a fan of comedy shows like The Office, Green Wing, or Peep Show are sure to love this one. Prepare to cringe...
12. Official Competition (2021)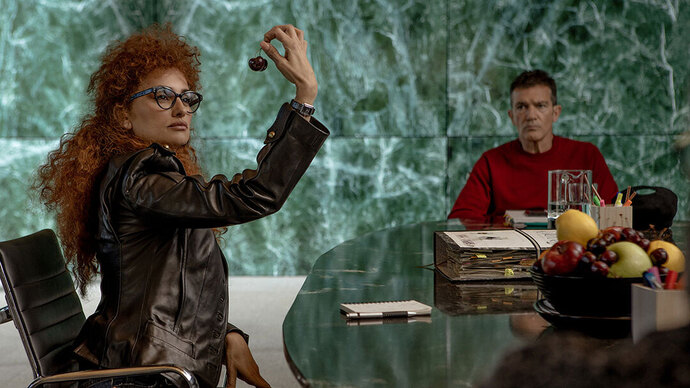 The title Official Competition refers to prestigious film festivals where people compete for the Palme d'Or or Academy Awards.
In Gastón Duprat and Mariano Cohn's Spanish black comedy, Humberto Suárez (played by José Luis Gómez) decides to finance a movie that will win him his legacy.
So, what does one need to win the Official Competition? A director, a writer, and a couple of actors. And when you're a millionaire like Humberto, all of that should be easy to buy.
Except the people he hires end up being eccentric, demanding artist stereotypes who make the whole thing hilariously difficult.
Official Competition is a clever satire of the movie-making business with a razor-sharp script that makes it highly worth watching.
11. Misbehaviour (2020)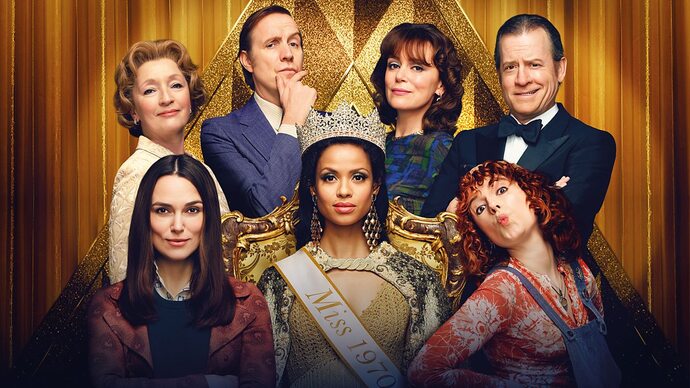 Beauty pageants are commonly seen as vain, objectifying, and sexist as they reduce women to being little more than sexual displays.
But in 1970, this perspective wasn't so widely shared; back then, Miss World Competitions still received millions of views. Such is the subject of Philippa Lowthorpe's Misbehaviour.
Feminist historian Sally Alexander (portrayed by Keira Knightley) wasn't such a fan of these pageants. In response to the latest Miss World tournament, her and a group of other radicals decide to storm the stage—live on TV—to make their stand.
Greg Kinnear stars as the womanizing Bob Hope, who hosts the competition with slimy charm. Typical 70s misogyny casually dots the script, but the Women's Liberation Movement refuses to take it and eventually gets the first black woman crowned Miss World.
10. Nativity! (2009)
Nativity! a festive family favorite, directed by Debbie Isitt. If you like sarcastic British humor, then you'll love this one!
Paul Maddens (played by Martin Freeman) is a grumpy primary school teacher tasked with hosting the kids' annual Nativity show, judged against other schools.
Mr. Maddens has a new fun-loving (i.e. highly irritating) assistant teacher Mr. Poppy (played by Marc Wootton) who's the embodiment of a ten-year-old child—and Poppy accidentally tells the press that Hollywood is coming to film the whole thing.
Rather than awkwardly face defeat, the two embark on a mission to conduct the best Nativity scene the world's ever seen, and convince Hollywood producers to fly over. Good luck, Mr. Maddens!
9. Pitch Perfect (2012)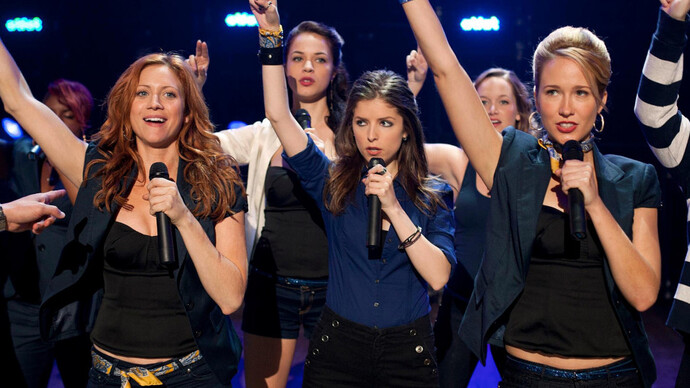 Pitch Perfect sets a high bar for performance finales. Jason Moore's teen-comedy is full of riff-offs and singing contests, but the closing sequence is a real knock out.
Anna Kendrick stars as the moody, not-like-other-girls freshman who dreams of being a professional DJ. After being forced to join a sorority, she finds herself in an a cappella group trying to win ICCA Finals.
The misfit group is made up of oddballs and rejects—including Rebel Wilson's iconic "Fat" Amy—that's brought together by control-freak leader Aubrey (played by Anna Camp).
In a sort of Glee-meets-Bridesmaids experience, Pitch Perfect will have you tapping your feet while crying with laughter. It's the pitch-perfect (pun definitely intended) choice for a fun movie night in!
8. The Hunger Games (2012)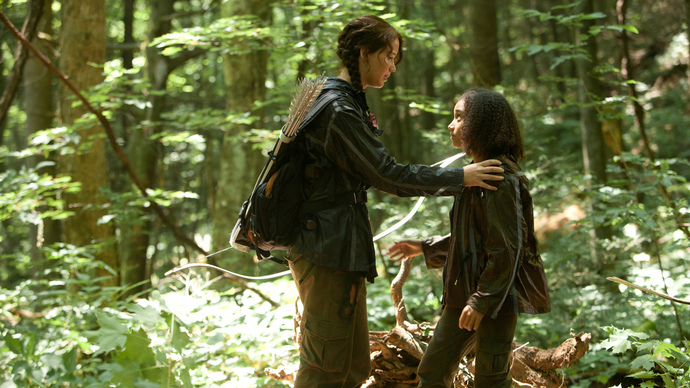 Even if you haven't seen the movies or read the books, you probably already know what The Hunger Games is all about: a televised fight-to-the-death battle royale between teenagers. This is one competition where the stakes can't really get much higher.
Two people are chosen via lottery from each district of Suzanne Collins' dystopian world of Panem. These "Tributes" must survive in a deadly arena for as long as it takes to win (or lose) the Hunger Games, relying on their own survival instincts, skills, and votes from the public.
Jennifer Lawrence and Josh Hutcherson are the chosen couple from District 12—the poorest district of all. The popular teen franchise delivers a potent message on poverty, class division, reality television, and the will to survive... not to mention a gripping watch!
7. 8 Mile (2002)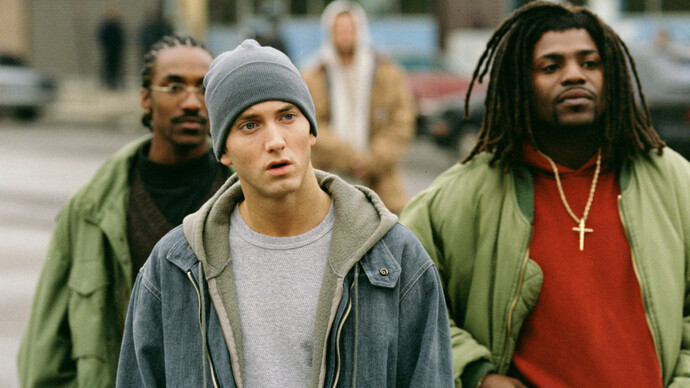 Eminem—also known as his sadistic alter-ego "Slim Shady"—is the white guy of rap. Rising to fame in the late 90s, Marshall Bruce Mathers III made his cinema debut with Curtis Hanson's successful indie drama 8 Mile.
Loosely based on Eminem's own real-life story, 8 Mile follows one man's road to super-stardom—a road narrowed by poverty, substance abuse, and a more-controversial-than-usual kind of racism.
The 8 Mile is both a physical and psychological divide between Jimmy's dreams and reality. Growing up on the poverty line, Jimmy tries to prove himself as a serious rapper while juggling a job, his nerves, an alcoholic mother, and feuding gangs.
The ending rap-off is beyond impressive and will no doubt have you downloading the soundtrack once the credits roll.
6. I, Tonya (2017)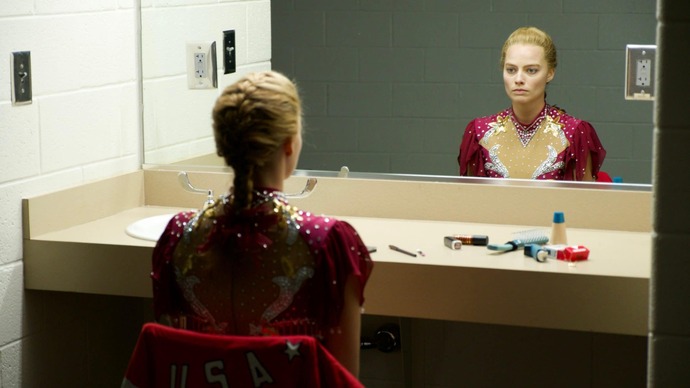 I, Tonya is a biopic with lots of sass.
Margot Robbie plays the real-life feisty figure skater Tonya Harding, who reigned as US Figure Skating Champion in the early 90s. It's less about the inspirational rewards that come with following your dreams and more about the tragic pitfalls of dogged ambition.
Tonya's mother—brilliantly portrayed by Allison Janney—is a brittle and abusive control freak. Her cruel ex-husband orchestrated one of the most famous sports scandals on television. Suffice to say, Tonya's road to glory was less than pleasant.
Determined to displace her reputation as "white trash," Tonya ends up broiled in FBI cases and toxic relationships left-right-and-center. Craig Gillespie's unsentimental sports-drama rejects all notion of subtlety, which is fitting for a tale with such fiery characters.
5. A Knight's Tale (2001)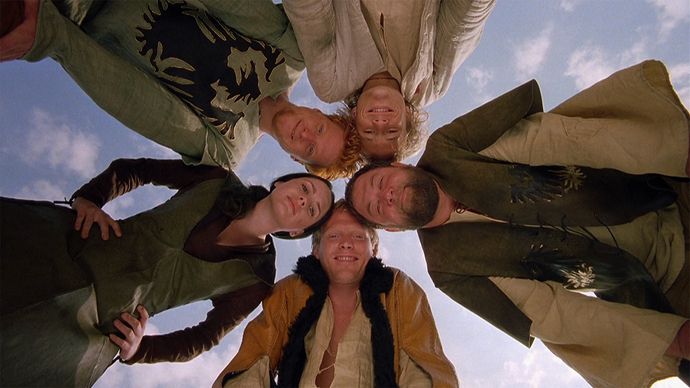 Unless you're a history freak, watching people joust may not sound like top-quality entertainment these days. But Brian Helgeland shows us the fun, romance, and humor that a lot of medieval movies lack.
Heath Ledger stars as William Turner, a 14th century peasant with big plans. When his master dies, William puts on his armor and pretends to be a knight. This impersonation gains William entry into multiple jousting tournaments with big prizes.
Alongside his two bumbling sidekicks, a ring announcer named Geoffrey Chaucer, and a noblewoman crush, William almost gets away with it—that is, until the Count of Anjou has him "weighed," "measured," and "found wanting."
Don't expect Braveheart levels of melodrama from A Knight's Tale. It's an edgy—and sometimes goofy—crowd-pleaser of a movie that never takes itself too seriously... and neither should you!
4. Little Miss Sunshine (2006)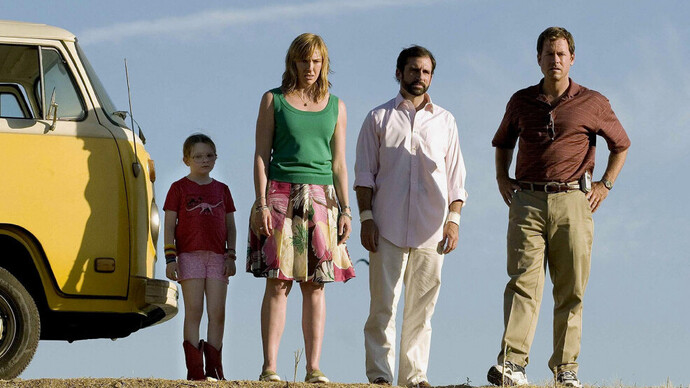 Child beauty pageants are questionable. Even outright creepy. Nonetheless, seven-year-old Olive (played by Abigail Breslin) dreams of winning the Little Miss Sunshine pageant in California, despite her potbelly and thick glasses.
Olive's joy and optimism are never dampened by her dysfunctional family, comprised of obsessive career-driven father, a heroin-snorting grandfather, a suicidal uncle, and an optionally mute brother.
Desperate to please everyone, Olive's mother (played by Toni Collette) persuades the family to go on a road trip to said contest. But breakdowns (both mechanical and emotional), corpses, and exes make the road somewhat bumpy.
Jonathan Dayton and Valerie Faris' tragedy-comedy is touching, funny, and full of life lessons. An indie movie bathed in yellow, Little Miss Sunshine will be sure to warm your heart.
3. School of Rock (2003)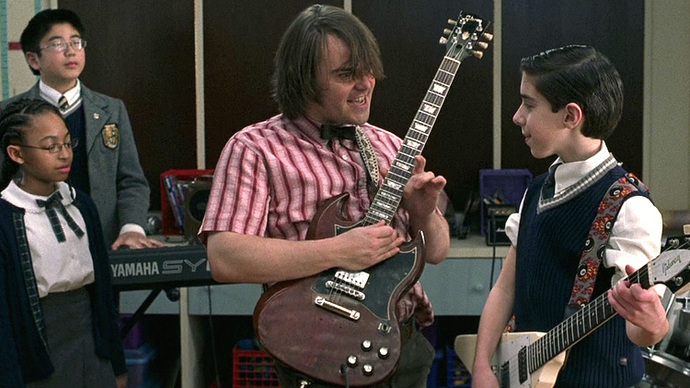 School of Rock may look like a kids' film on the outside, but everybody knows it's not. If anything, adults probably enjoy it more than kids do.
Jack Black is, of course, the star of the show. His niche wit and boisterous comedic style makes Dewey Finn an iconic character.
Recently kicked out of his band and living off his friend's dwindling generosity, Dewey impersonates a substitute teacher to earn some extra cash.
As a hungover slacker who knows nothing except guitars, he isn't exactly private school material. Instead of teaching the assigned curriculum, Dewey decides to turn the class into a band in an effort to win the Battle of the Bands competition. In secret, of course.
Richard Linklater's energetic comedy is hilarious—to the say the least—and has earned itself an almost cult status. The storyline is original, performances strong, and soundtrack popping! School of Rock will get you bopping to Hendrix in no time.
2. Whiplash (2014)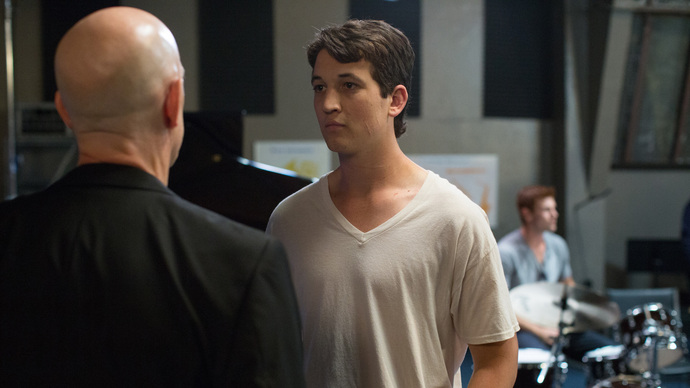 To become part of Shaffer Conservatory's Studio Band is a competition within itself, and only the finest students are selected to endure conductor Terence Fletcher's (played by J. K. Simmons) strict practices.
The pursuit of greatness is a tough one. It takes grit, stamina, and resilience—and Andrew Neiman (played by Miles Teller) has all of that. Once recruited, Andrew is subject to a series of intense jazz competitions, hoping to win the respect of his hateful teacher.
Terence throws chairs around and screams at his students—all while their hands bleed over their instruments—as he claims it's the only way to produce a true musical legend.
If you don't like tension, Whiplash isn't for you. Damien Chazelle's psychological drama is as intense as it gets and will have you on the edge of your seat even over a simple jazz number.
Based on a short film that received acclaim at the 2013 Sundance Film Festival, Whiplash won multiple awards including Oscars.
1. Black Swan (2010)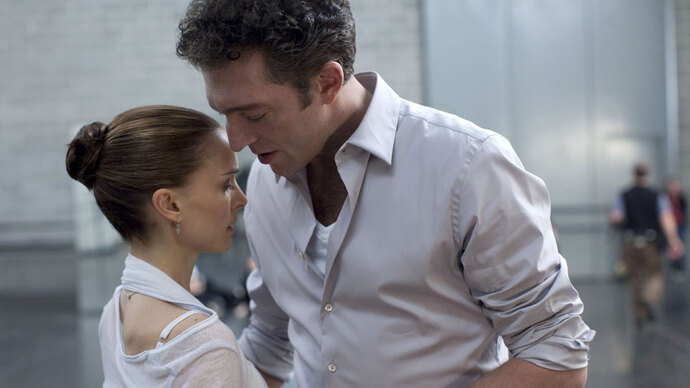 Talent and intensity go hand in hand, it seems. Black Swan follows the grueling process of mastering one's craft, which usually comes at the expense of both mental and physical health.
This psychological horror, directed by Darren Aronofsky, explores the notion of doppelgängers as Nina (played Natalie Portman) is haunted by hallucinations of herself. But like... an evil version.
Ballet dancing is a notoriously difficult art, so when Nina's lead role in Swan Lake is threatened by a newcomer, her mental stability unravels. She finds scratch marks on her back, her eyes turn red, and Nina loses grip on reality under the pressure of performing.
Relentless rehearsals blur the line between what's real and what's imagined, leading up to a shocking final act. Black Swan is a cult thriller that put a similar kind of pressure on Portman to embody the role of Nina—and she won an Oscar for it.