The medieval times (also known as the Middle Ages) spanned approximately 500 AD to 1500 AD and was dominated by knights, kings, legends, swords, battles, and religion—all great subjects for cinema!
Here are the best movies set during Ye Olden Times across different continents and cultures, whether they're recounting true historical events or offering fresh, fun takes on medieval folklore.
15. Kingdom of Heaven (2005)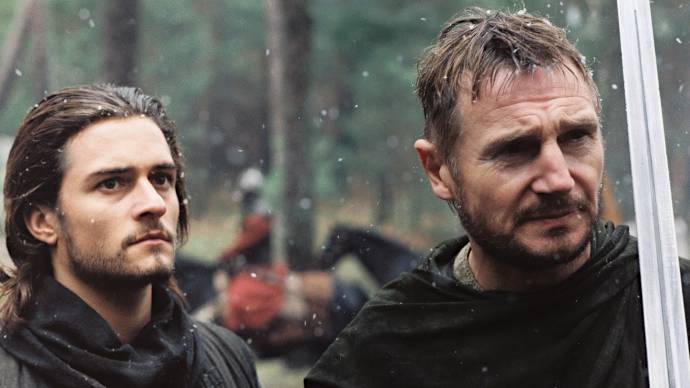 Kingdom of Heaven may not be Ridley Scott's finest movie, but it sure does have a great story and a fine cast.
Alongside Orlando Bloom as a blacksmith-turned-noble crusader, this film also features Eva Green, Ghassan Massoud, Jeremy Irons, David Thewlis, Brendan Gleeson, Edward Norton, Marton Csokas, Liam Neeson, and Michael Sheen.
Kingdom of Heaven is an adventurous historical epic that divided critics—with some dubbing it even deeper than Ridley Scott's Gladiator—with exceptional depictions of real figures.
14. Outlaw King (2018)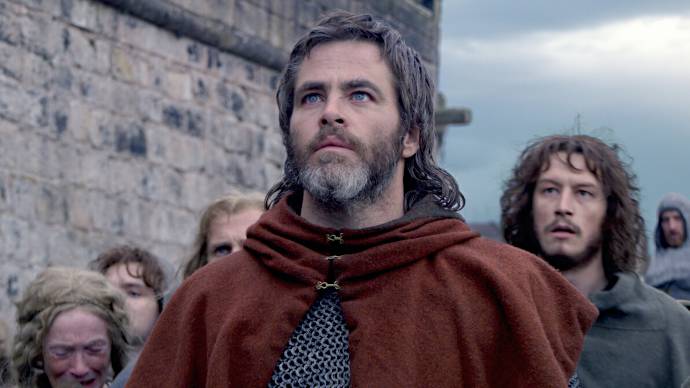 We all know about William Wallace from Braveheart, but who else was kicking about during that time? Robert the Bruce was King of Scots for 23 years before his mysterious death.
He led Scotland during the First War of Scottish Independence, and he's portrayed by Chris Pine in David Mackenzie's Outlaw King.
This film is muddy, bloody, and prefers legend over fact—like many films on this list—which is much more entertaining to watch.
13. Becket (1964)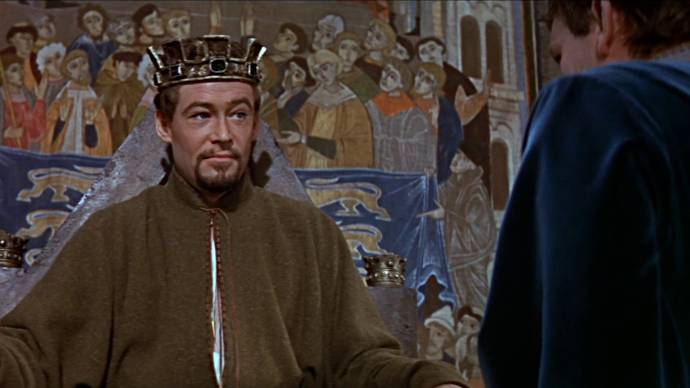 Becket caters to serious history buffs who are genuinely interested in the crusaders of times past.
One pivotal event of the Middle Ages was the relationship between Henry II of England and Thomas Becket, the Archbishop of Canterbury. The old friends-to-enemies tale ended in the famously shocking murder of Becket in 1170, who is now ordained a saint.
In Becket, Richard Burton and Peter O'Toole headline Peter Glenville's hailed adaptation of the 1959 play by Jean Anouilh.
12. A Knight's Tale (2001)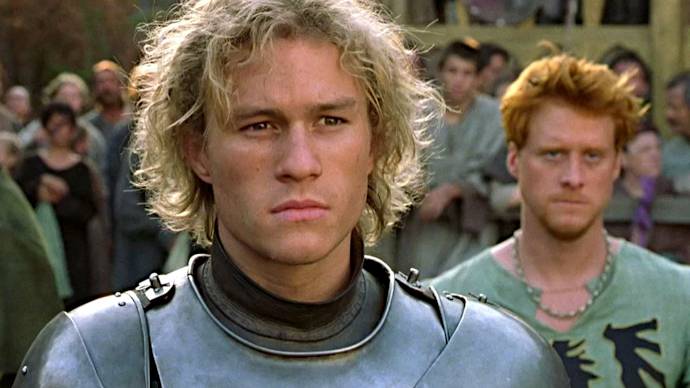 Heath Ledger didn't expect to be launched to fame the way he was by this little comedy flick that critics weren't fussed on.
Now a beloved movie in retrospect, A Knight's Tale is a witty and playful take on Geoffrey Chaucer's Canterbury Tales that became iconic for putting "We Will Rock You" over medieval jousting sequences.
Ledger stars as a golden-haired peasant pretending to be a knight while chasing the heart of a noblewoman. Good luck!
11. The Name of the Rose (1986)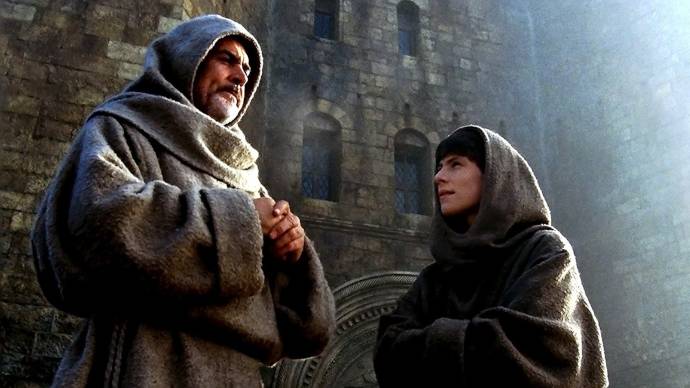 Agatha Christie meets historical drama in Jean-Jacques Annaud's medieval whodunnit murder mystery.
Based on the 1980 novel by Umberto Eco, The Name of the Rose follows a Franciscan friar (played by Sean Connery) who's called upon to solve the mystery of an apparent suicide at an Italian abbey.
Although Annaud couldn't possibly fit the whole book into a single film—and what's with that happy ending?—The Name of the Rose is still an intelligent and detailed slice of fictionalized history.
10. The Last Duel (2021)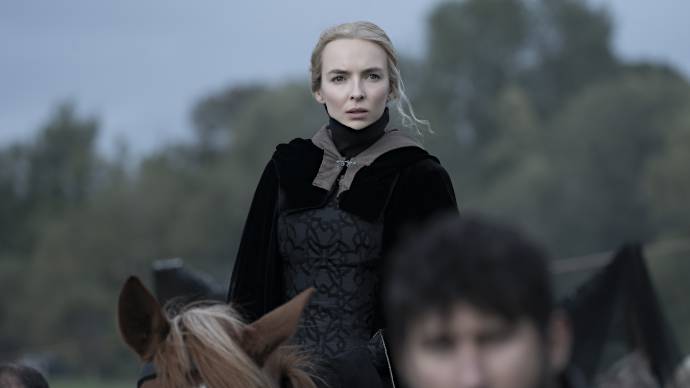 The medieval era thrived off duels since battle was the go-to choice for settling quarrels, whether between two squabbling friends or two kingdoms at war with one another.
In The Last Duel, it's two knight friends who fight to the death over an allegation by one of their wives.
Matt Damon, Adam Driver, Jodie Comer, and Ben Affleck star in Ridley Scott's grand adaptation of Eric Jager's 2004 book, which was in turn based on a real-life duel from the medieval times.
9. The Northman (2022)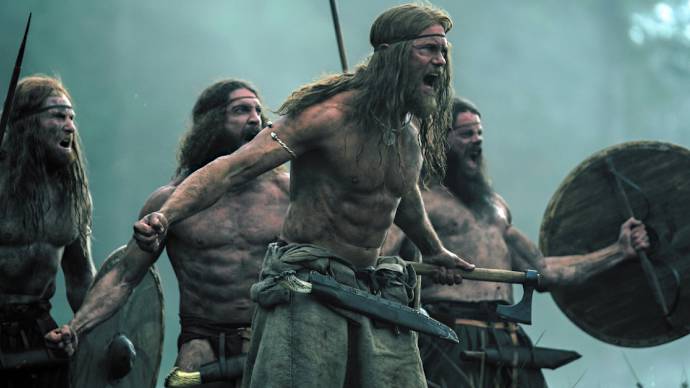 We're going back to the early medieval period for this one, in which a Viking prince sets out on a quest for revenge.
Based on the myth of Amleth (which inspired Shakespeare's Hamlet), The Northman has Alexander Skarsgård marching around Scandinavia while mud-caked and thirsty for blood.
A host of other A-listers star as other characters of Norse folklore in this film by Robert Eggers, who champions the old, creepy, and cinematic.
8. The King (2019)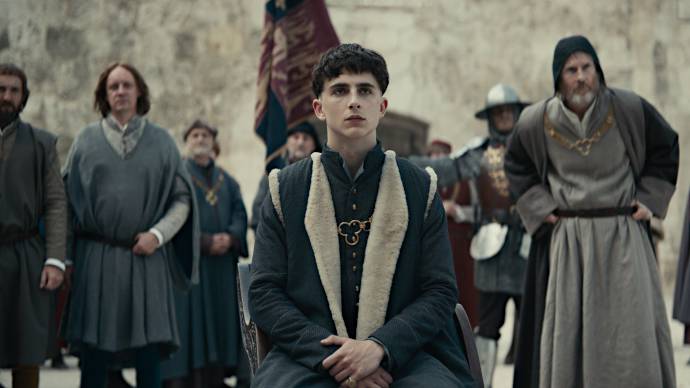 Shakespeare's Henriad is a group of historical plays about various kings, most of whom are called Henry.
Among them is Henry V of England, the rebellious, binge-drinking prince whom no one expected to be a strong, battle-leading king.
Timothée Chalamet gets his British accent on for his portrayal of Henry V in a movie that's just as strong as its protagonist. Joel Edgerton, Robert Pattinson, and Lily-Rose Depp also star.
7. Henry V (1989)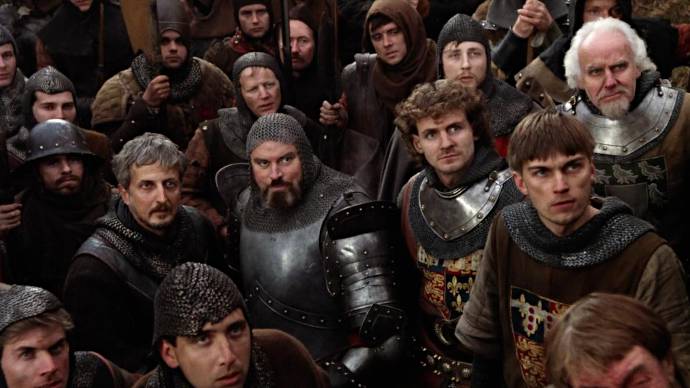 Henry V is a fantastic take on the story of Henry of Monmouth, who led against France in the Hundred Years' War.
Whereas David Michôd's aforementioned The King is more contemporary, stylish, and gritty, Kenneth Branagh's Henry V is more poetic, stirring, and Shakespearean.
It was written and directed (as his debut) by Kenneth Branagh, who also stars as the soliloquizing king himself. Henry V is a critically acclaimed classic of British cinema that's loyal to its source material.
6. The Passion of Joan of Arc (1928)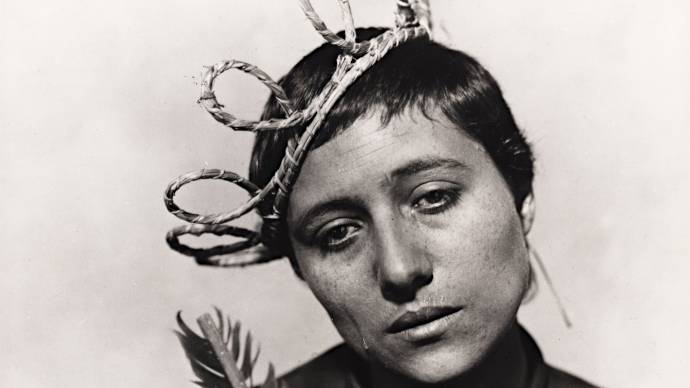 The Passion of Joan of Arc is a throwback to the silent movie era. In Carl Theodor Dreyer's black-and-white film, we're treated to a depiction of Joan of Arc's 1431 trial.
Before she was burned at the stake for heresy, Joan of Arc led the French army at Orléans. Today, she's the patron saint of France.
Renée Jeanne Falconetti gave early cinema's finest performance as Joan, which was based on the real record of the trial. The Passion of Joan of Arc is essential film student viewing.
5. Monty Python and the Holy Grail (1975)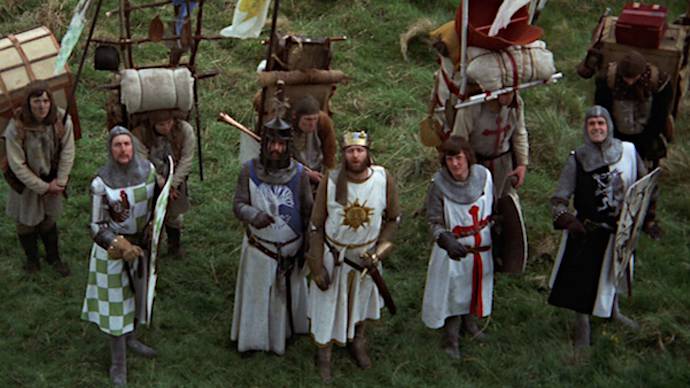 The Dark Ages is called so because it was a time of war and superstition that historians don't fully understand. Naturally, most films about the Dark Ages are deep, deadly, and depressing.
But not to worry! The Monty Python comedy troupe is here to lighten the load with Monty Python and the Holy Grail.
This film is the first in the revered Monty Python film trilogy, with this one made up of hilarious medieval comedy sketches, directed by Terry Gilliam and Terry Jones.
4. The Green Knight (2021)
"Sir Gawain and the Green Knight" is a 14th century poem shrouded in mystery. Nobody knows who wrote it, but it was good enough to inspire this A24 movie, written and directed by David Lowery.
In The Green Knight, Dev Patel plays Gawain (nephew of King Arthur from the Round Table) whose decapitation by a giant tree looms over him. Yep, you read that right!
One of the more original movies to come out in recent years, The Green Knight blended arthouse with history to the acclaim of critics. It might be a bit of a slow and trippy watch, but it's worth it for how unique it is in the medieval film genre.
3. Braveheart (1995)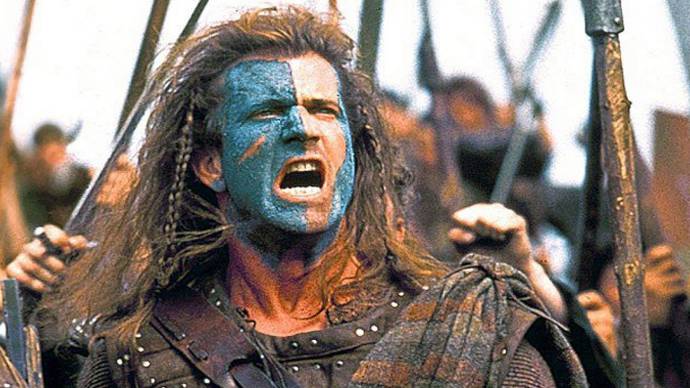 "They may take our lives, but they'll never take our freedom!" Mel Gibson shouts in one of cinema's most famous lines.
In Braveheart, Mel Gibson plays William Wallace, who rides blue-painted as he famously leads his Scottish rebel clan, ready for battle against King Edward I of England.
Gibson also directs this (loosely) true historical epic, which had a ripple effect on Scottish tourism and influenced the Lord of the Rings film trilogy, with Peter Jackson citing Braveheart as a direct inspiration.
2. Ran (1985)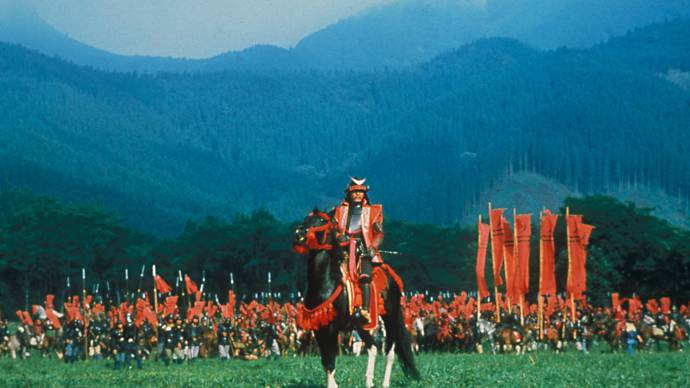 When we think of Shakespeare, we tend to think of posh British actors in tights as they recite monologues. But with Ran, famed Japanese director Akira Kurosawa uses Shakespeare's work in a new way.
Between breathtaking shots of 16th century Japanese countryside, we get visceral battle sequences as three feuding sons fight over the territory left to them by their warlord father.
Ran is an epic Japanese adaptation of King Lear and it's widely considered among Kurosawa's best films. At first glance, it seems nothing like your usual medieval movie, but at its heart, it's medieval perfection.
1. The Seventh Seal (1957)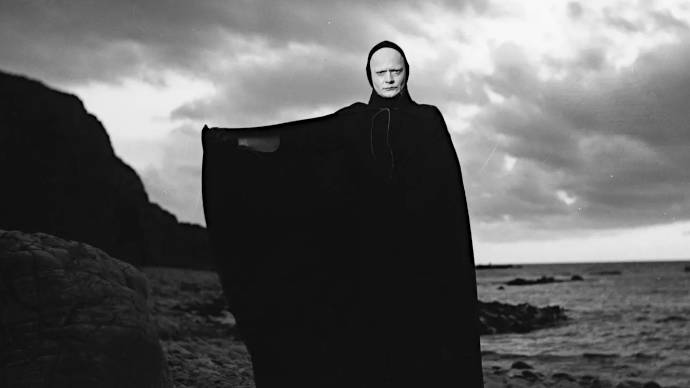 The Seventh Seal (originally titled Det sjunde inseglet) is a Swedish fantasy drama where a knight plays chess with Death.
The Crusades have left Antonius Block (played by Max von Sydow) bitter and cynical, and it doesn't help that he's coming home to an outbreak of the Black Death. A Grim Reaper-type figure agrees to keep Antonius alive for as long as they're playing this game.
It's an interesting deal that makes for an interesting watch, directed by Ingmar Bergman with visuals that imitate medieval artwork. It's still one of the best movies about the medieval times ever made.