"William Shakespeare? Never heard of him..." Said no one ever!
Yes, we all know of the great 16th century playwright who's continually referenced in literature, film, pop culture, and even just everyday conversations. His life and works have provided a goldmine of material for Britain and Hollywood to sink their teeth into for decades.
Whether it's a direct film adaptation of one of his plays, a spin-off for a side character, or a dramatized biopic with creative license taken, here are our picks for the best Shakespearean movies.
15. Bill (2015)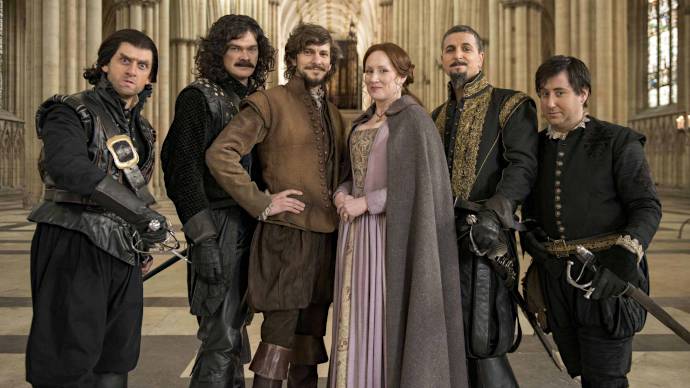 Horrible Histories is a kids' TV show that even gets parents laughing. From 2013 to 2016, the comedy troupe made the family-friendly fantasy show Yonderland (think Lord of the Rings but with puppets).
The ensemble of Mathew Baynton, Jim Howick, Simon Farnaby, Ben Willbond, Laurence Rickard, and Martha Howe-Douglas also gave us the BBC comedy movie Bill.
Short for "William," Richard Bracewell's gag-ridden film is a fictional take on Shakespeare's "lost years" (who's played by Mathew Baynton). It's an excellent way to introduce kids to classic British heritage!
14. O (2001)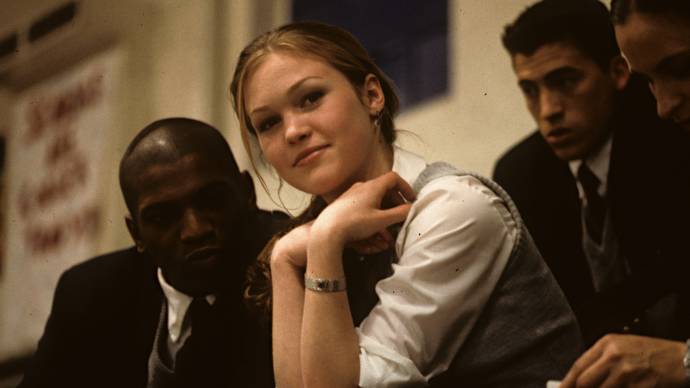 The 1990s saw a resurgence in all things Jane Austen and Shakespeare—especially when disguised as teen dramas. Julia Stiles loved to star in these adaptations, and one from her trifecta is based on Othello.
Set in a modern-day high school, Tim Blake Nelson uses the early 17th century play to bring forward timely issues of teen violence. Josh Hartnett stars alongside her as Hugo (O's contemporary version of Shakespeare's worst villain: Iago).
13. Ophelia (2018)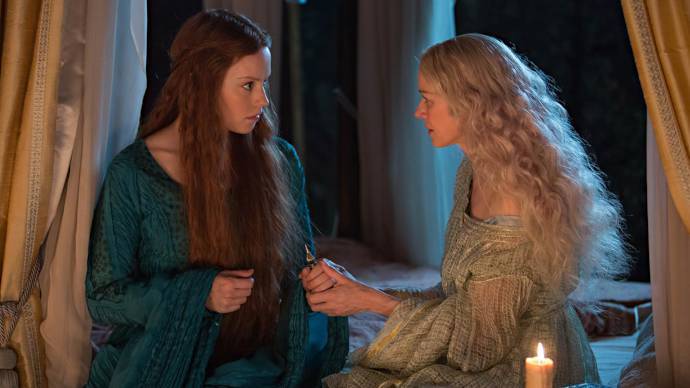 Ophelia is just one victim to Hamlet's actions (or inactions), who famously went mad and drowned herself after her father dies.
Like many female characters of old, her role was pretty much cast away as just another damsel in distress. But Claire McCarthy decided to give Ophelia a proper voice in her 2018 romance drama, elegantly retelling her side of the story.
Daisy Ridley stars as the angelic yet rebellious free spirit, who falls in love with Prince Hamlet as the Queen of Denmark's lady-in-waiting. A haunting tale adorned with flowers, Ophelia is a long overdue inspection of Shakespeare's most misunderstood character.
12. Anonymous (2011)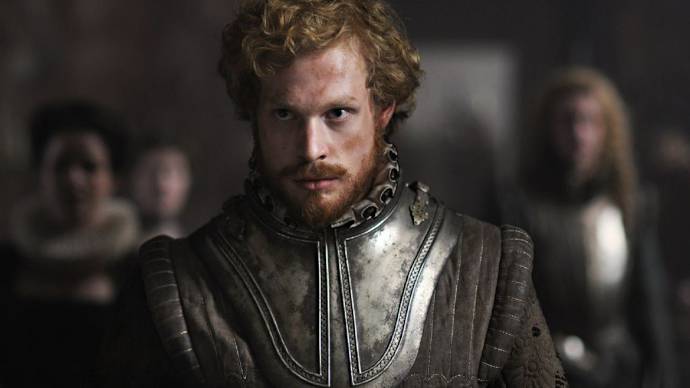 What if Shakespeare wasn't actually the man behind his bounty of plays? In Anonymous, director Roland Emmerich suggests it was really Edward de Vere who penned Shakespeare's canon.
An ingeniously thought-out storyline that reshapes the puzzle pieces of history, Anonymous is one movie you'll have to concentrate on. No Twitter scrolling. No distractions.
Rhys Ifans plays the disgraced Earl of Oxford, who hides behind the name of "drunken oaf" actor William Shakespeare to present his tales to the world. A finely tuned drama of the highest caliber, Anonymous acts like an intricate tapestry of the Tudor era.
11. All Is True (2018)
We hope you like Kenneth Branagh, as you're about to see his name a heck of a lot on this list! Branagh is William Shakespeare's number one fan, and the established actor has built half his career on directing and starring in Shakespearean movies.
His latest film is All Is True, in which Branagh finally steps into the role of Shakespeare himself and fictionalizing his visit home to Stratford after the famous Globe Theatre fire in 1613.
With him are some of the old Royal Shakespeare Company gang, including Judi Dench and Ian McKellen, wandering into a bittersweet meditation on Shakespeare's final days.
10. Much Ado About Nothing (1993)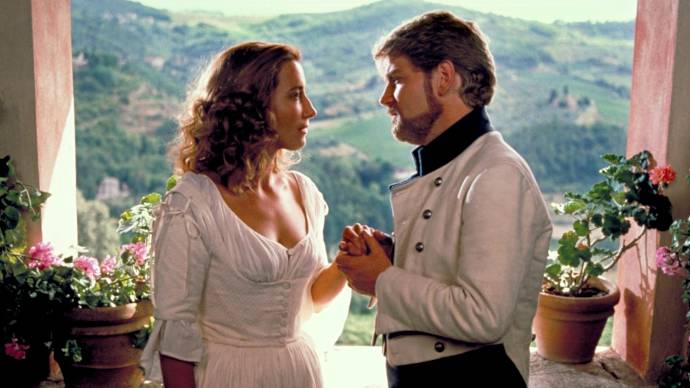 Alongside the teen movie adaptations of the 90s, we got plenty of Kenneth Branagh's more authentic cinematic visions.
One of Shakespeare's more easy-going stories, Much Ado About Nothing, was included in his First Folio, which was translated with cotton-white sheen by Branagh and his contemporaries.
Set in Messina, two couples joke and argue their way through some misunderstandings—and it all luckily ends in marriages rather than death this time! The A-list ensemble cast includes Michael Keaton, Keanu Reeves, Emma Thompson, and Denzel Washington.
9. Shakespeare in Love (1998)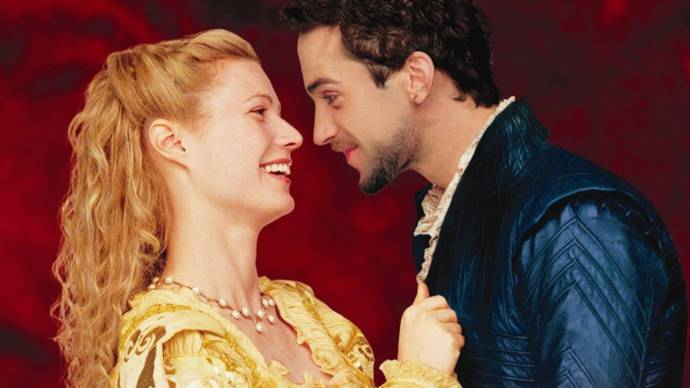 Shakespeare was always writing about love, but was he ever actually in love? Little is known about his marriage to Anne Hathaway (not the actress), but considering how much time he spent away working, there can't have been too much in the way of passion.
John Madden ponders the idea of Shakespeare falling for wannabe actor and muse Viola (played by Gwyneth Paltrow), who's unfortunately betrothed to Lord Wessex.
The lighthearted period piece won three Academy Awards, alongside a stage play by Lee Hall in 2014 and a Japanese adaptation by Shigeki Motoiki and Sakurako Fukuyama in 2016. Now that's a crowd-pleaser!
8. The King (2019)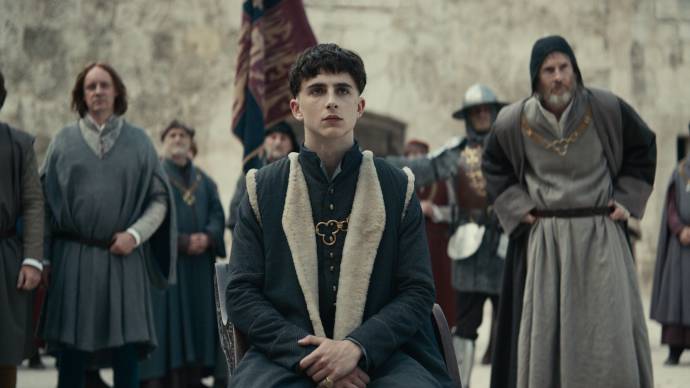 The King is sort of based on the history of Henry V of England, mixed with content from Shakespeare's Henriad and a dash of artistic license.
The epic war movie, directed by David Michôd, stars Timothée Chalamet as a young king whose layabout lifestyle must come to an end when he's thrown into the responsibility of ruling.
Historical inaccuracies aside, The King is an astounding achievement—both visually and dramatically—that boasts first-rate performances from Chalamet and his co-stars Joel Edgerton, Robert Pattinson, and Lily-Rose Depp. The King makes great use of Shakespeare's histories.
7. Hamlet (1996)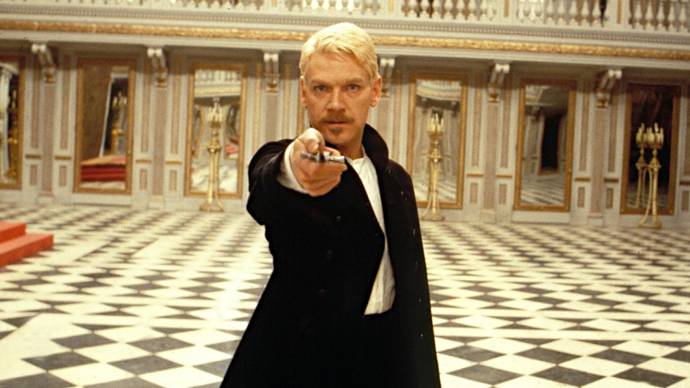 Circling back to Hamlet, the most accessible movie version of Shakespeare's infamous tragedy is—of course—by Kenneth Branagh. (For something more intense, check out Laurence Olivier's 1948 version.)
Also starring as the troubled protagonist himself, Hamlet's fatal flaw of procrastination (we can relate!) is what leads to his ultimate demise. Starring too many names to list here, Hamlet is a fabulously acted and authentic homage to the classic Shakespearean tragedy.
6. Macbeth (2015)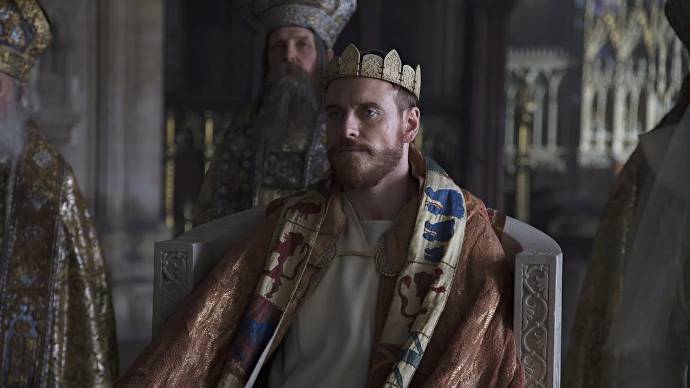 The two most visually stunning picks on this list both happen to be about Macbeth. First up is Justin Kurzel's smoky war drama, which takes place in the picturesque Scottish countryside—it's just a shame about all the murder and bloodshed.
Michael Fassbender is the tragic hero of this supernatural-infused play, whose ambition (or should we say, his wife's ambition, played by Marion Cotillard) gets the better of him.
When three witches prophesize that Macbeth is to be King of Scotland, he does all he can to bring this to fruition. A visceral cinematic experience that's true to the play, it's one Shakespeare himself would be proud of.
5. Henry V (1989)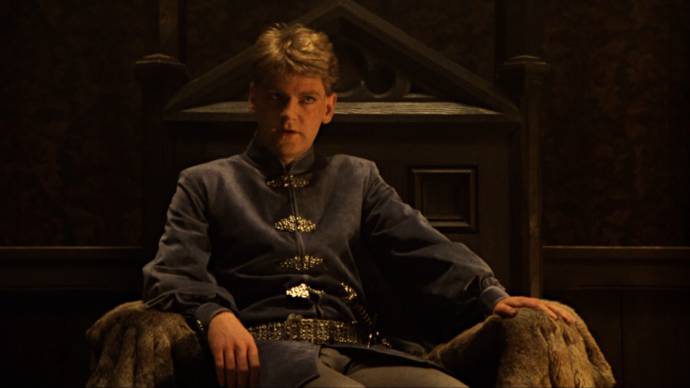 Kenneth Branagh's first stab at Shakespearean cinema was a resounding success, which triggered his next seven inspired projects. Henry V is considered the best movie about King Henry ever made, reaching worldwide acclaim upon release.
Branagh plays the lead role alongside his usual writer/director duties, boosting his soldiers' morale with endless impassioned speeches. A determined hero desperate to lay claim to France, Henry will stop at nothing to win his land and his Queen (played by Emma Thompson).
This one is a gritty Oscar-winning must-see for any Shakespeare fan.
4. The Tragedy of Macbeth (2021)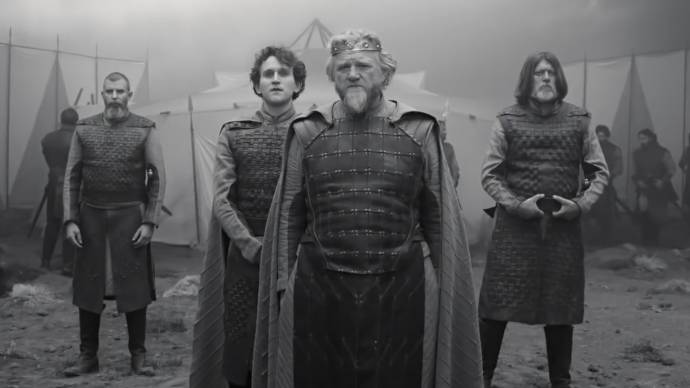 The newest film on this list is also the most cinematic, sizzling with polished monochromatic imagery. Stripping down the dialogue to something more digestible, Joel Coen's first solo venture is just as taut as the Coen Brothers' usual work.
Denzel Washington and Frances McDormand headline as Lord and Lady Macbeth, who commit regicide in keeping with the witches' prophecy.
Beyond the shadowy visuals that scream German Expressionism, The Tragedy of Macbeth is a finely acted movie that puts a unique spin on the well-known play.
3. 10 Things I Hate About You (1999)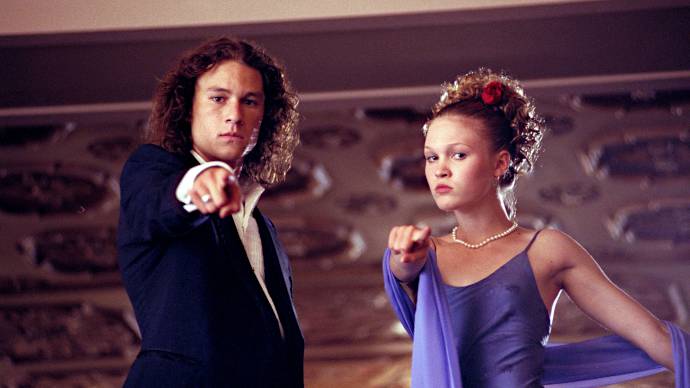 10 Things I Hate About You was one of the most popular romantic comedies of the 90s, but not everyone knows it's inspired by Shakespeare's The Taming of the Shrew—despite using some of the same character names. Well, nicknames at least.
Kat (like Katherine of the play) is a feisty, loud-mouthed "shrew" and it comes down to the pretty Australian bad boy Patrick (like Petruccio of the play) to try and tame her. Though he only does this because he's paid to, they end up falling in love.
A fresh-faced Julia Stiles, Heath Ledger, and Joseph Gordon-Levitt star in Andrew Lazar's iconic high-school flick, though we're pretty sure no one starts bussing out Frank Sinatra in the original play.
2. Ran (1985)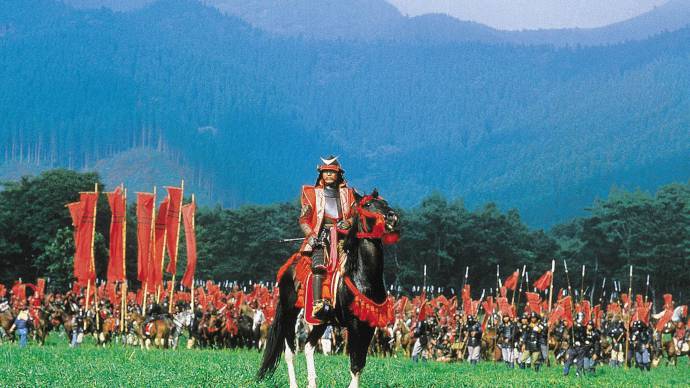 At first glance, Ran doesn't look particularly Shakespearean. I mean, it's an epic Japanese war drama after all. But for all its samurai swords and Japanese mountains, you might be surprised to learn that Ran is actually based on the 1606 tragedy King Lear.
Infused with the legends of Mōri Motonari, Akira Kurosawa's third Shakespearean movie was the most expensive Japanese movie ever made at the time. And it definitely shows!
The sweeping panoramas, powerful use of color, and countless extras make Ran a striking cinematic achievement.
1. Romeo + Juliet (1996)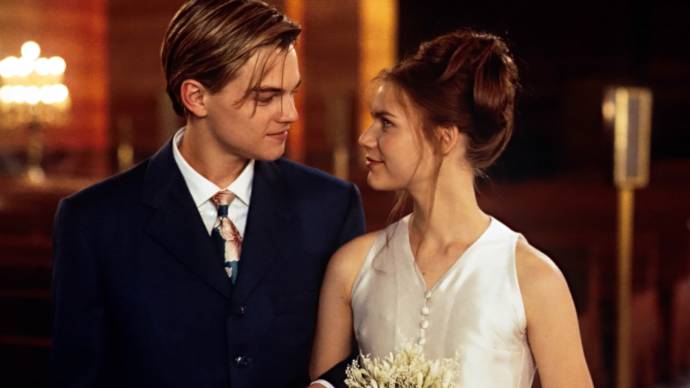 The thing that makes Romeo + Juliet stand out is Baz Luhrmann's contrast between its modern-day settings and Ye Olde English dialogue. Sticking firmly to the original 16th century play, the characters' words are mismatched with their blingy Hawaiian-shirt outfits.
What could have easily been a jarring mistake turned out to be an artistic gem that breathed new life into Shakespeare's most famous play, Romeo and Juliet. Leonardo DiCaprio and Claire Danes star as the young star-struck couple caught between two rival business empires.
Drugs, parties, and guns aren't exactly classic Shakespeare, yet Romeo + Juliet ironically remains one of the most accurate adaptations!