Everyone loves a great wedding, but the truth is that weddings are hard. Sure, they're romantic and exciting, but they're also full of drama, complications, and obstacles.
And that's why there are so many movies about weddings. From jealous ex-partners to difficult family members, from venue problems to disorderly guests, it can be a bit much. Not to mention cold feet!
Here are our picks for the best movies about weddings, which showcase the ups and downs from every angle.
15. The Wedding Ringer (2015)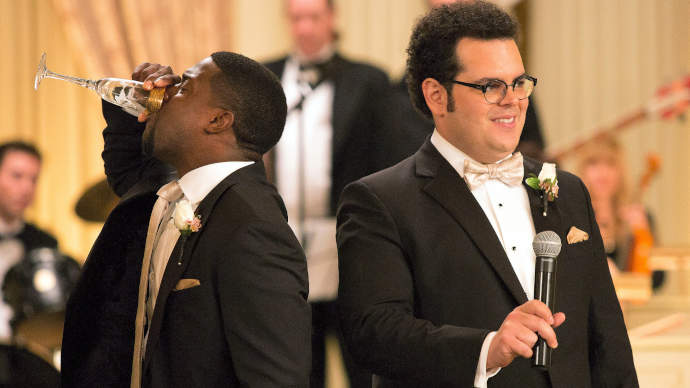 Directed by Jeremy Garelick, The Wedding Ringer might center on a wedding for its premise, but it's really all about friendship.
A successful lawyer (played by Josh Gad) is about to marry the girl of his dreams (played by Kaley Cuoco), but he has a problem: he doesn't have any friends to celebrate with him, meaning no groomsmen.
Instead of confessing all of this to his fiancée, he decides to hire Best Man Inc., a service that provides all the men he needs to match the bridesmaids in his fiancée's party.
The Wedding Ringer is admittedly far from the cream of the crop of wedding movies, but it's an easy watch with funny moments!
14. Father of the Bride (1991)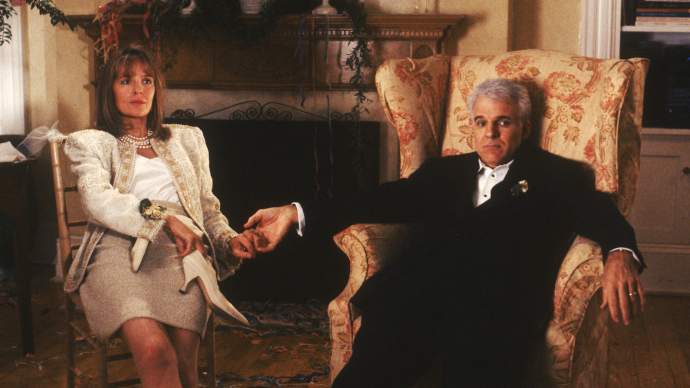 Steve Martin stars in Father of the Bride, a film that conveys how many fathers feel when they learn their daughter is getting married.
George Banks (played by Steve Martin) has it all: the perfect house, the perfect job, and the perfect family life. However, when his daughter gets engaged, he begins to panic—because he's worried that he'll lose his tight-knit relationship with her.
Directed by Charles Shyer, Father of the Bride is a heartfelt story that demonstrates the importance of acceptance and seeing your children as the adults they have become.
13. Crazy Rich Asians (2018)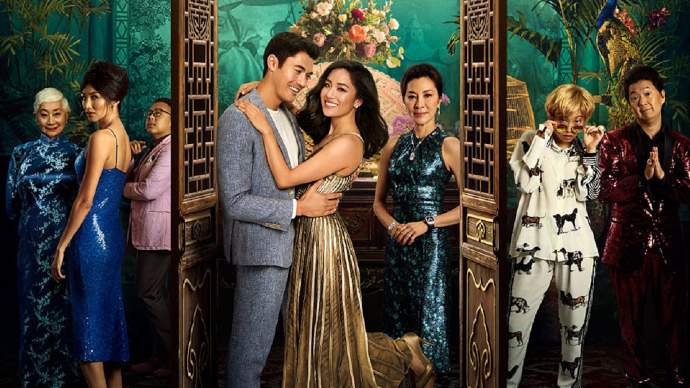 Directed by Jon M. Chu, Crazy Rich Asians is a layered tale that primarily showcases the intimidation one might feel when you're meeting your new in-laws-to-be.
When Rachel (played by Constance Wu) discovers that her fiancé (played by Henry Golding) is part of one of the richest families in the world, all manner of secrets begin to spring to the surface.
Also featuring several other notable cast members—including Michelle Yeoh, Gemma Chan, and Awkwafina—Crazy Rich Asians wasn't just a fantastic romcom, but a glowing example of Asian representation.
12. Wedding Crashers (2005)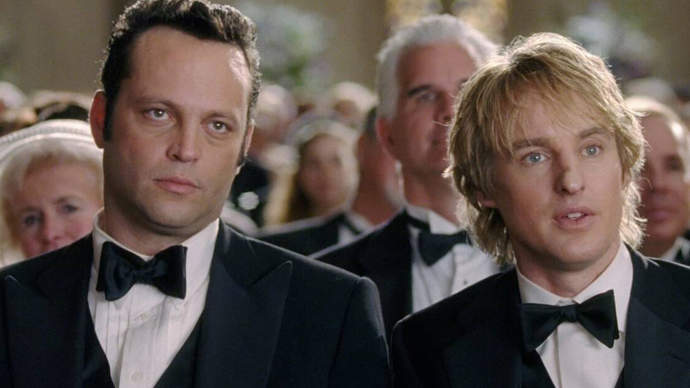 Speaking of great romcoms, when the Frat Pack reunited in 2005 to give us Wedding Crashers, we got so much more than the simple juvenile romp we expected from the title.
Directed by David Dobkin, Wedding Crashers follows two man-children (played by Owen Wilson and Vince Vaughn) who crash weddings to take advantage of women drunk on the romantic mood.
But when one of this childish duo genuinely falls in love with a woman, the lies become far more complicated than he wanted. The end result is a heartfelt comedy that's highly rewatchable.
11. Bridesmaids (2011)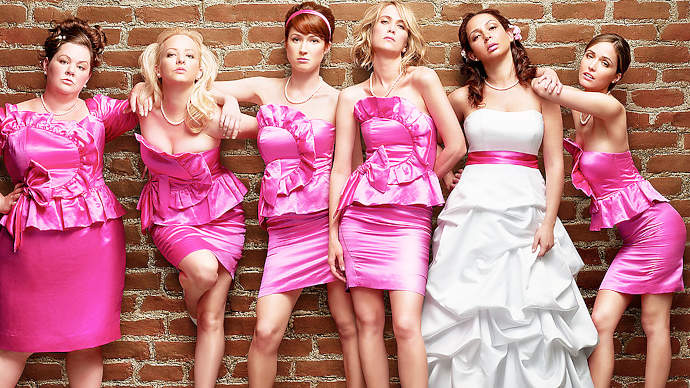 Paul Feig's blockbuster comedy Bridesmaids was hailed by critics upon release, and it's still remembered as a fantastic romcom.
When down-on-her-luck Annie (played by Kristen Wiig) is asked by her friend Lillian (played by Maya Rudolph) to be her maid of honor, she agrees—but, of course, it isn't so simple.
After she meets Lillian's other bridesmaids, jealousy and other conflicts threaten to tear their group apart before the wedding day.
Starring an ensemble cast that's bolstered by the likes of Rose Byrne, Melissa McCarthy, Jon Hamm, and Chris O'Dowd, Bridesmaids is hilarious fun and continues to please to this day.
10. Mamma Mia! (2008)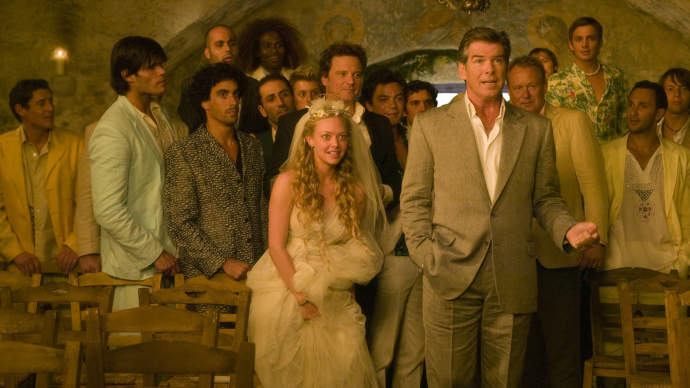 Knowing that Meryl Streep, Amanda Seyfried, Stellan Skarsgård, Pierce Brosnan, and Colin Firth all make big appearances in Mamma Mia!, this film was bound to please audiences.
The plot follows a young woman named Sophie (played by Amanda Seyfried), who has never met her father. With her wedding day approaching, she invites three of her mother's past lovers, hoping that one of them might be her biological dad.
What could go wrong? Quite a bit, as it turns out. But when everyone is breaking out into ABBA songs every so often, Sophie's poorly thought-out plans are surprisingly easy to go along with.
9. My Best Friend's Wedding (1997)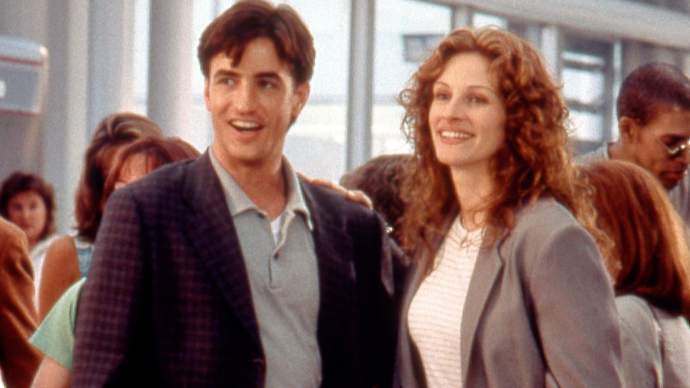 Directed by P. J. Hogan, My Best Friend's Wedding shows that there's a whole lot of jealous insecurity at any wedding you might attend.
The plot centers on Julianne Potter (played by Julia Roberts), who has a crisis when she hears that her best friend Michael (played by Dermot Mulroney) is going to get married.
She can't help but wonder: what if he was "the one" for her? Not only is she determined to find out, she does so by resolving to ruin his wedding and marry him herself.
All craziness aside, My Best Friend's Wedding is classic 90s romcom fare and it actually plays out a lot better than it might sound.
8. The Hangover (2009)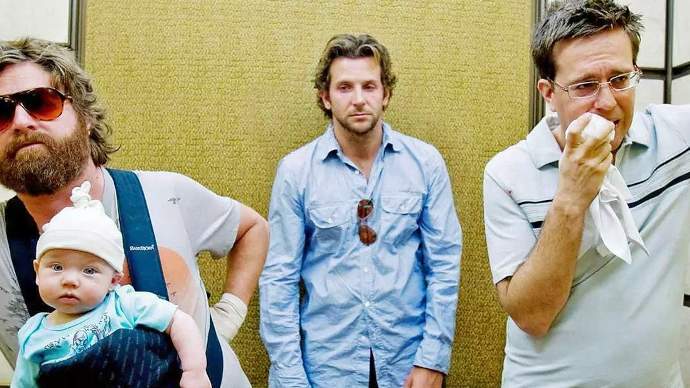 A classic of the bachelor party genre, The Hangover was one of the biggest and most successful comedy films of the 2000s.
When the groom of the wedding (played by Justin Bartha) goes missing, it's up to his groomsmen to work out where he is—by backtracking the series of events that transpired over last night's crazy, alcohol-fueled adventure.
Between heavy-hitters Bradley Cooper, Ed Helm, and Zach Galifinakis, The Hangover is both funny and meaningful. (But perhaps steer clear of the two sequels, which unfortunately lost their way.)
7. Rachel Getting Married (2008)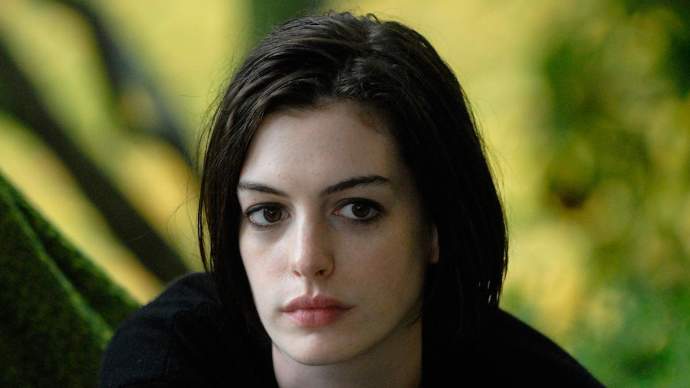 Anne Hathaway is one of the best actresses of our day, and she proved this as early as Rachel Getting Married.
When Kym (played by Anne Hathaway) finally exits rehab and returns to her old life, her sister Rachel (played by Rosemarie DeWitt) is about to tie the knot with her boyfriend. Unfortunately for Rachel, Kym's return stirs up all kinds of drama.
Under Jonathan Demme's direction, Rachel Getting Married is a solid watch with a powerful lead performance from Hathaway.
6. The Graduate (1967)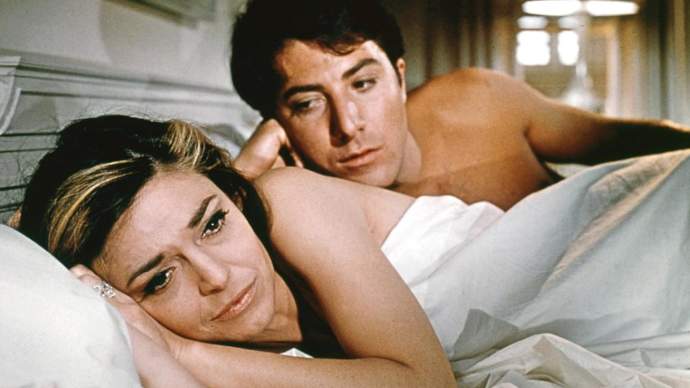 A classic film amongst classic films, The Graduate remains one of the best movies of the 1960s.
While the majority of the plot follows several illicit love affairs, the last half of the film centers on the setup for the wedding of Benjamin's former sweetheart. Can he win her back in time?
Starring Dustin Hoffman, Anne Bancroft, Katharine Ross, The Graduate struck a chord with an entire generation when it first came out, cementing it as an iconic film that holds up today.
5. Palm Springs (2020)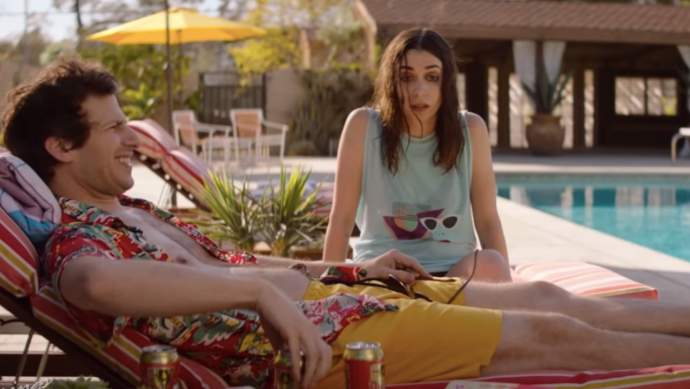 Groundhog Day released back in 1993, but it's still inspiring cinema almost 30 years later. The entire time loop subgenre of sci-fi movies owes itself to Groundhog Day, including Palm Springs.
When two wedding guests (played by Andy Samberg and Cristin Milioti) discover that they're both stuck living the same day over and over again, first panic sets in—then, boredom.
It doesn't help that they have to relive the same wedding over and over. However, as they run out of things to do, they're forced to come to grips with their predicament. Will love also follow?
Palm Springs is a touching contemporary film about romance found at weddings, but delivered in a freshly original way.
4. My Big Fat Greek Wedding (2002)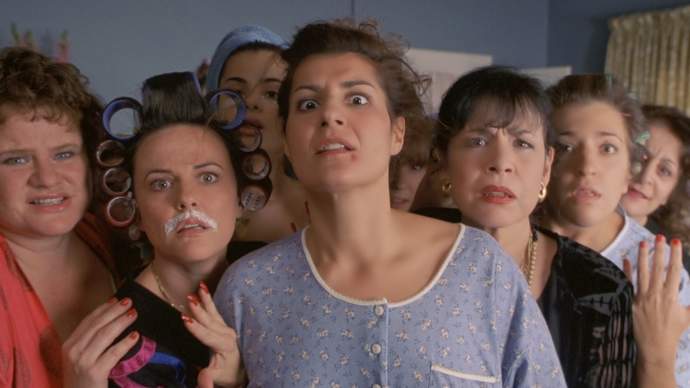 One of the biggest wedding movies in history, My Big Fat Greek Wedding is probably the first film to come to mind on this subject.
Toula (played by Nia Vardalos) is a Greek-American woman who falls in love with the man of her dreams (played by John Corbett). The only problem? He isn't Greek!
Her struggle to gain her family's acceptance for their union inspires both the laughs and the emotional moments of the story.
And what a successful story! Off a meager budget of $5 million, My Big Fat Greek Wedding ended up grossing over $368 million.
3. Ali's Wedding (2017)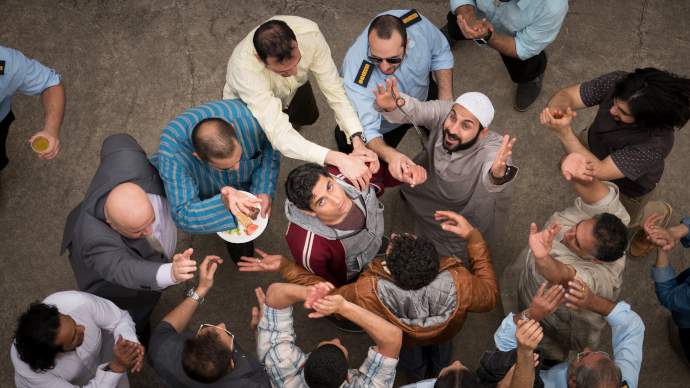 Directed by Jeffrey Walker, Ali's Wedding is a wedding movie unlike any you've seen before. This criminally underseen and underappreciated film explores the difficulties of an arranged marriage.
Ali (played by Osamah Sami) finds himself in a difficult position: either he can agree to an arranged marriage in order to maintain his family's honor, or he can be with the woman he truly loves.
Both funny and affectionate, Ali's Wedding brings a twist to the wedding movie subgenre and successfully uses its premise of arranged marriages to speak to more universal issues of modern relationships.
2. Coming to America (1988)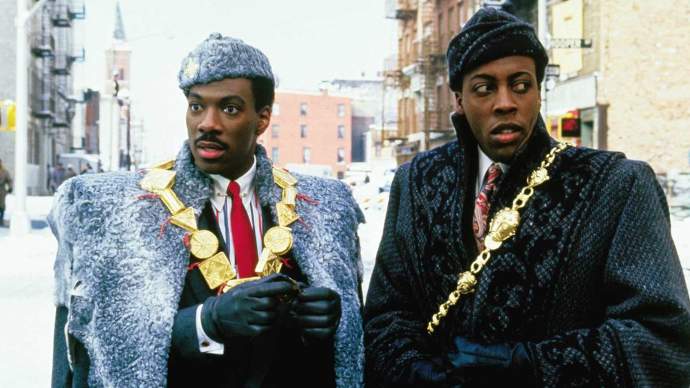 Not only is it one of the best movies to come out of the 1980s, Coming to America is a strong contender as one of the greatest movies about weddings ever made.
When the crown prince (played by Eddie Murphy) of the fictional African nation of Zamunda resolves to find true love, he ends up in Queens, New York. There, he hopes to find an independent woman who will love him for who he is, not his status.
Coming to America cemented Eddie Murphy as a new bona fide Hollywood star, and it's equally hilarious and touching.
1. Sabrina (1954)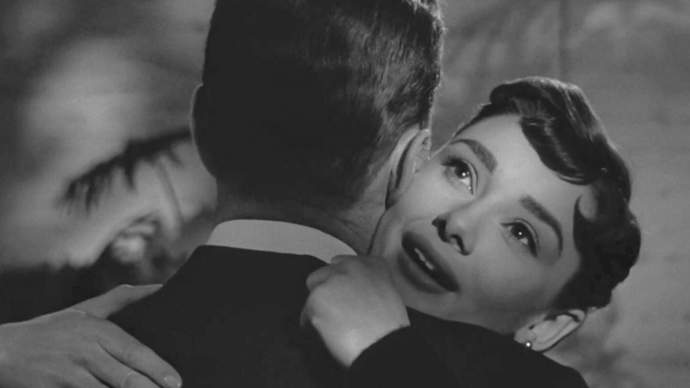 Directed by the great Billy Wilder, it should be no surprise to see Sabrina at the top of our list of best wedding movies.
The plot centers on Sabrina (played by Audrey Hepburn), a young woman who's just returned home after two years in Paris. She finally attracts the attention of David (played by William Holden), the playboy man-child she's been crushing on for years.
However, when it's revealed that David is already engaged to be married—a wedding that his older brother Linus (played by Humphrey Bogart) is intent on protecting—trouble arises...
Sabrina is a classic that brims with iconic scene after iconic scene. Though it eventually got a stellar 1995 remake starring Harrison Ford and Julia Ormond, the original is still best.