We all know what it's like to have a crush on someone, and there's nothing like the memorable intensity of our very first love. So, it's no surprise there are so many movies about this!
Young love is steeped with emotional turmoil and dramatic potential, but such is life. Movies about young love touch on everything from awkward crushes to palpable first loves to heartbreaking flings. They're rich in conflict, lust, and anguish.
But as the saying goes, it's better to have loved and lost than never to have loved at all. Here are our picks for the best movies about crushes and first loves worth watching!
10. Flipped (2010)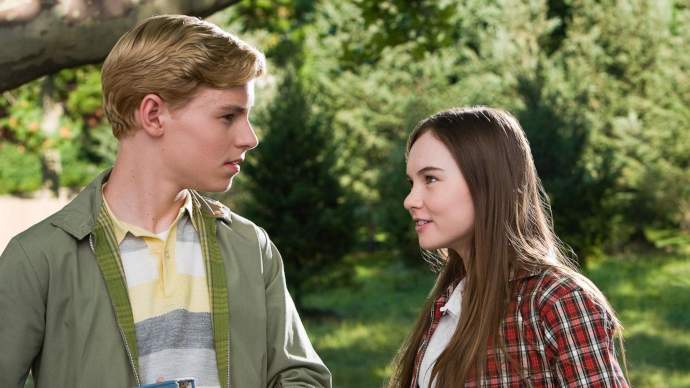 Directed by Rob Reiner, Flipped has all the features of a classic Reiner romantic comedy. Indeed, few films capture the fleeting nature of teenage romance as well as Flipped does.
Bryce Loski (played by Callan McAuliffe) is the object of Juli Baker's (played by Madeline Carroll) desires. As a young teenager, this also means total and utter embarrassment for Bryce.
However, he eventually discovers that his feelings have flipped in the other direction—he also has quite the crush on Juli. But, unfortunately for Bryce, Juli's feelings have flipped, too.
While When Harry Met Sally will always be Rob Reiner's best romcom, Flipped is certainly a worthy addition to his oeuvre.
9. The Notebook (2004)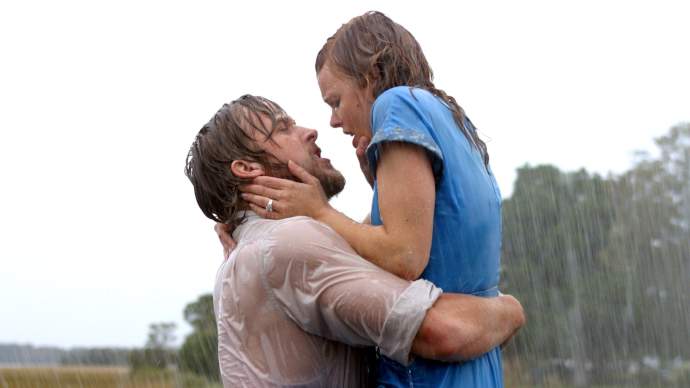 Directed by Nick Cassavetes and based on Nicholas Sparks's bestselling novel, The Notebook may not have been the biggest hit with critics, but it sure made audiences swoon and bawl like babies.
When the charismatic and outgoing Noah (played by Ryan Gosling) publicly declares his infatuation for Allie (played by Rachel McAdams), she begrudgingly accepts his date proposal.
However, from uncertain beginnings, their courtship blossoms into an intense first-love experience that stays with them forever.
Ryan Gosling and Rachel McAdams put in performances that launched their careers into the stratosphere, and the story is a tear-jerking one that examines the heartfelt difficulties of first love.
8. Little Manhattan (2005)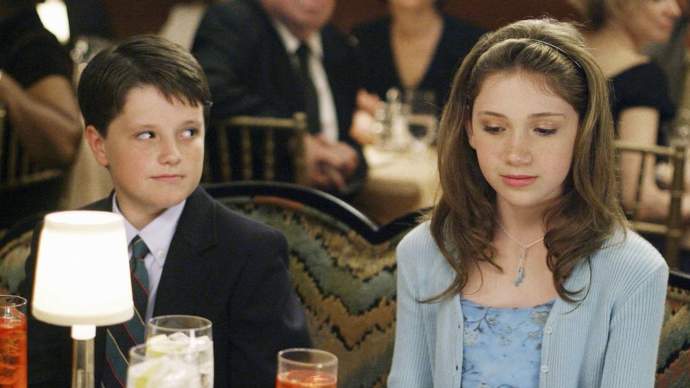 Directed by Mark Levin, Little Manhattan looks at the turmoil that can surround our first experiences with love when young.
Gabe (played by Josh Hutcherson) is a well-off ten-year-old kid living in Manhattan. When he meets Rosemary (played by Charlotte Ray Rosenberg), he can't quite articulate his feelings. Then again, not many youngsters can when they first fall in love!
Amidst the debris of his parents' divorce, he begins to question what love is all about as he experiences it himself for the first time. Little Manhattan is a classic film about a young adolescent falling in love.
7. The Reader (2008)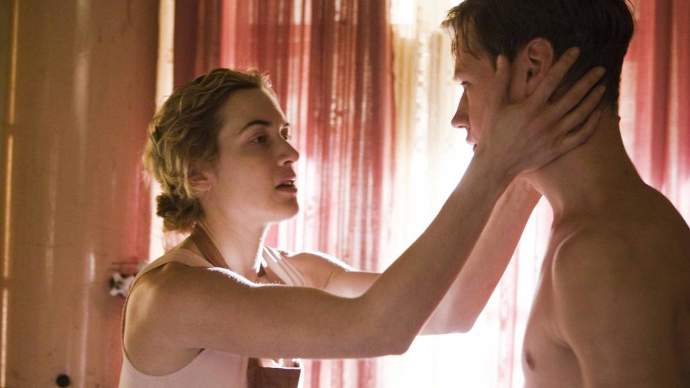 Directed by Stephen Daldry, The Reader takes us on the journey of an illicit romance between a teenage boy (played by David Kross) and an older woman (played by Kate Winslet) in 1958 Germany.
The boy's name is Michael Berg and it's his first experience with both love and sex. Needless to say, he becomes infatuated with this woman who opens his eyes to the physical side of love.
But little does he know that she'll also open his eyes to the very real complications that exist in real-world relationships.
Starring Kate Winslet in the role that finally nabbed her an Academy Award for Best Actress, The Reader also stars Ralph Fiennes in the supporting role of an older Michael Berg who must come to terms with the truths and realities of his first love experience.
6. Moonrise Kingdom (2012)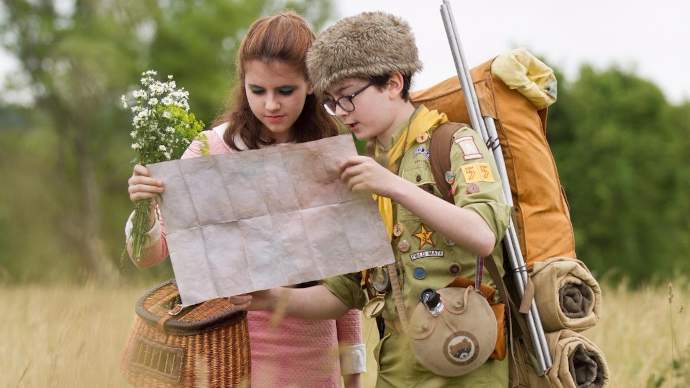 When the orphan boy Sam (played by Jared Gilman) announces his love for Suzy (played by Kara Hayward), she's taken by his stark romantic gesture.
So, they begin writing love letters to each other and eventually decide to run away together. This sets off a whole sequence of events that neither could have predicted.
Though this romantic comedy stars the likes of Bill Murray, Edward Norton, Frances McDormand, and Bruce Willis, the real stars of the story are Jared Gilman and Kara Hayward.
Directed by Wes Anderson, Moonrise Kingdom is undoubtedly the most charming movie in his entire filmography.
5. Goodbye First Love (2011)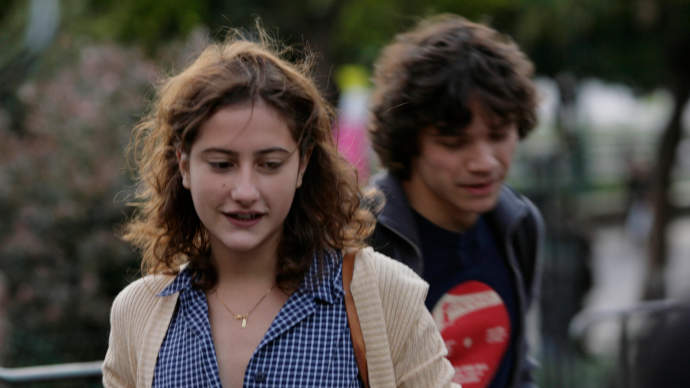 If you're in the mood for a film that dives into turbulence and turmoil of first love gone wrong, Goodbye First Love is that film.
Fifteen-year-old Camille (played by Lola Créton) is desperately in love with her boyfriend Sullivan (played by Sebastian Urzendowsky), who's four years her senior.
She always wants to keep him close and becomes indignant when he appears uninterested in her. When she receives a letter from him that he wants to break off their relationship, she must go through the agonizing trial of heartbreak for the first time.
Directed by Mia Hansen-Løve, Goodbye First Love is a fantastic effort that delivers a rollercoaster experience with an unflinching eye.
4. A Summer's Tale (1996)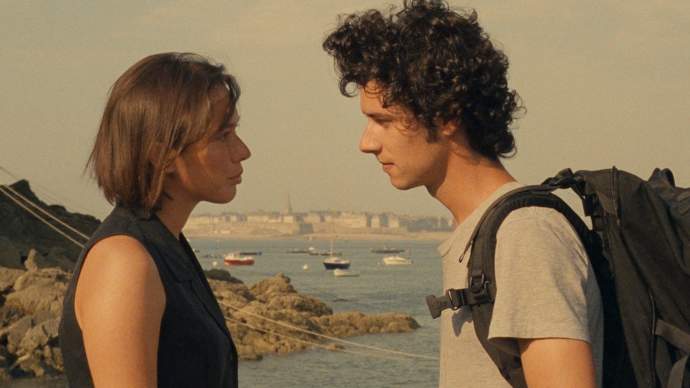 When Gaspard (played by Melvil Poupaud) arrives on the coast of France to enjoy a brief sojourn away from work, he finds more complications here than anywhere else he possibly could've gone.
Hoping to unite with his sort-of-girlfriend, it turns out that she hasn't kept her end of the bargain. She stands him up, leaving him alone to roam the beaches on his own.
Fortunately, a charming girl named Margot (played by Amanda Langlet) helps him deal with his heartbreak by chatting with him on the beach. But she maintains that they're friends and only friends.
Of course, as the story develops, it's clear that Margot has more feelings for Gaspard than she lets on.
Directed by Éric Rohmer as part of his Four Seasons quadrilogy, A Summer's Tale is the epitome of summer romance and first loves, plus all of the emotional difficulties involved.
3. Blue Jay (2016)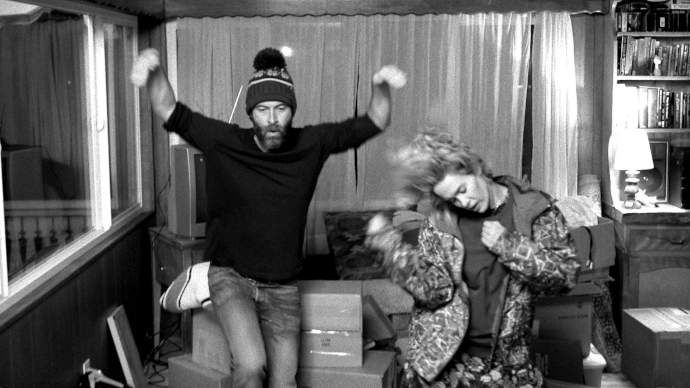 The little-known Blue Jay is a haunting portrayal of the long-lasting impact first love can have on us.
When Amanda (played by Sarah Paulson) returns to her hometown, she bumps into Jim (played by Mark Duplass) in the supermarket. They used to be high school sweethearts, and the circumstances of their breakup hang heavy between them.
But they continue talking, and the more they do, the more they remember how much they loved each other. Now, years later, they resolve to experience that sensation of bliss one more time, even if it's just for a day.
Directed by Alex Lehmann, Blue Jay is a stark depiction of how first love can linger with us in unexpected ways for a long time.
2. Atonement (2007)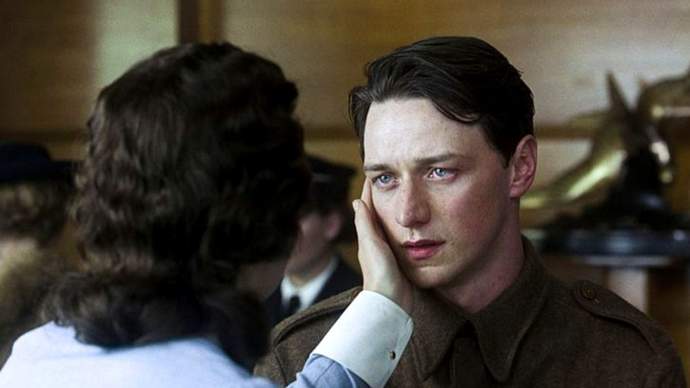 Set in 1935 England, Atonement follows Robbie Turner (played by James McAvoy) as he falls deeply in love with Cecilia Tallis (played by Keira Knightley), but many things stand in their way.
Atonement's success rests on the chemistry between McAvoy and Knightley, who both portray the uncertainty and eagerness of first love to perfection, making it one of the better period romance dramas.
Directed by Joe Wright, Atonement is one of the best movies of all time at conveying the nostalgic pang of first love as well as the pain of knowing you can't turn back time.
1. Licorice Pizza (2021)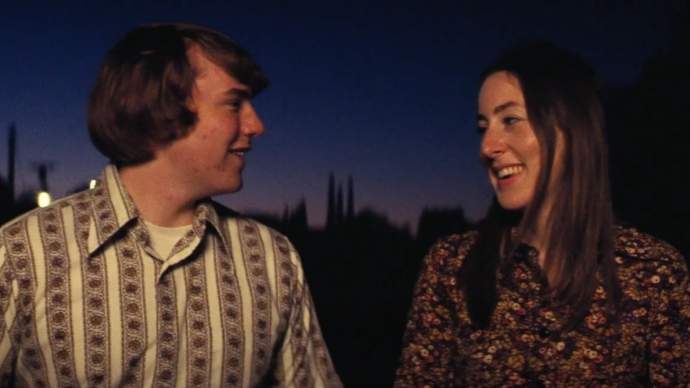 Few films capture the chaotic nature and incessant conflict of first love quite like Paul Thomas Anderson's Licorice Pizza.
When Gary (played by Cooper Hoffman) first meets Alana (played by Alana Haim), he can't keep his eyes off her. He's smitten, he's entranced, he's madly in love with her.
Unfortunately, she doesn't feel the same way—and so begins the year-long story of their courtship in 1970s California.
Under Paul Thomas Anderson's direction, both Cooper Hoffman and Alana Haim steal the show. Despite their significant age gap, their chemistry is totally enchanting and believable.
Communicating all of the difficulty and uncertainty that first love entails, Licorice Pizza is a fantastic portrayal of crushes and first loves—and it's the best movie of its kind.