The 2000s was an era during which studio rom-coms flourished. At one point, it felt like most Hollywood leading actors and actresses were lining up to star in easy-going films about unlikely romances.
Some even made entire careers from it, with the likes of Hugh Grant and Sandra Bullock seemingly operating solely in the genre.
The biggest hits remain permanently stuck in the annals of pop culture, including films like Notting Hill and Matthew McConaughey's filmography catering to rom-com loving audiences.
But there were several excellent romantic comedy movies of the era that were overlooked and pushed into the dark. These films didn't quite gather an audience at debut, but they're worth revisiting if you can.
Here are our picks for the most underrated and overlooked romantic comedy movies of the 2000s.
7. Elvis and Anabelle (2007)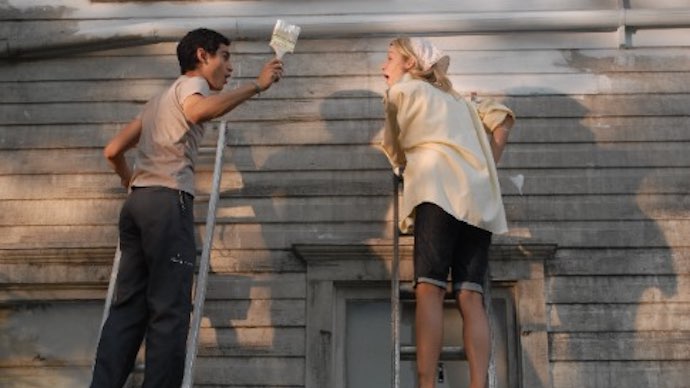 Dark, slightly gothic, and entirely lightened by Blake Lively's Anabelle, Elvis and Anabelle is the story of a beauty pageant queen who dies on the runway, only to return to life on the mortician's table while the young Elvis is working on her.
Anabelle's new lease on life draws her to Elvis, and she stays with him and his ailing father after leaving home because she's unable to bear her prim lifestyle anymore.
The film follows a standard rom-com formula with a central pair who appear to be complete opposites yet find aspects in one another that they want to hold onto. Still, there's a beauty that comes from the bohemian screenplay, and it holds up as a great example of indie rom-coms.
6. Just Friends (2005)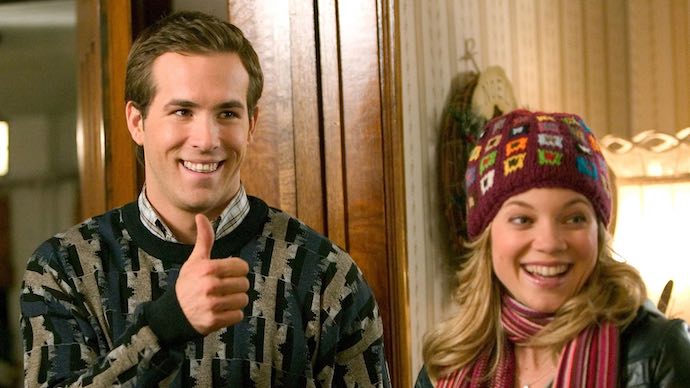 This Christmas delight about a record producer stuck in his hometown for the holidays—and eventually reconnecting with his high school crush—is a comedy treasure you don't want to miss.
Led by Ryan Reynolds and Amy Smart, Just Friends brings Chris Brander (played by Ryan Reynolds) from a successful record producer in Los Angeles back to being the loser he was in high school as he attempts to finally seduce Jamie Palomino (played by Amy Smart).
The script is sharp and features moments of wickedly entertaining comedy while leaning on Reynolds' natural instinct for what's funny, giving us a performance as committed as any in the genre.
5. Kissing Jessica Stein (2001)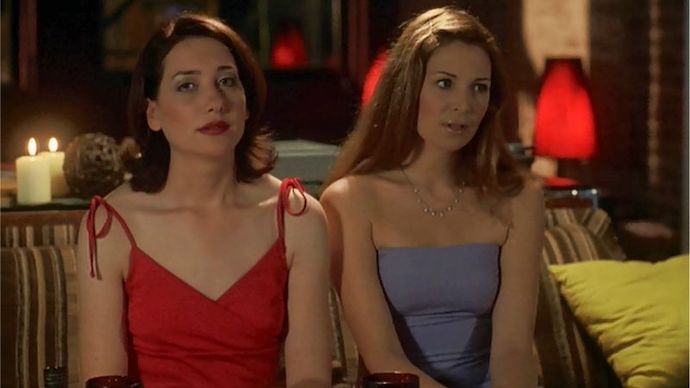 An LGBTQ+ romantic comedy movie before they really existed in the genre, Kissing Jessica Stein follows the awakening of the eponymous Jessica Stein and her reluctance to fully allow herself to accept her love for Helen Cooper, an artist whom she meets on a blind date.
The film goes to places that are bold and makes the audience care for Jessica despite her several annoying traits. It showcases a journey that wasn't common in the rom-com genre of the era, which mainly focused on traditional heterosexual relationships.
Kissing Jessica Stein is funny and wholesome without trying, and it marked a new era for a genre that's supposed to represent relationships of all shapes and sizes.
4. Punch-Drunk Love (2002)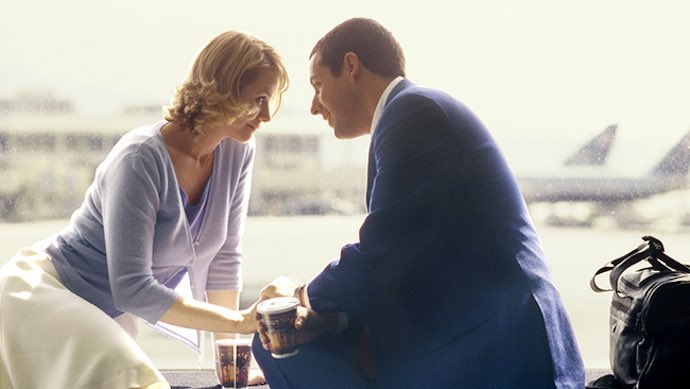 Punch-Drunk Love was Paul Thomas Anderson's last foray into the genre of romantic comedy—at least until Licorice Pizza—and it centered on a nearly surrealist journey with Adam Sandler at the lead.
Sandler's emotionally unstable Barry is a man who's lost in a sea of his own making, as the isolation of his life holds him down while setting him adrift. However, when Lena comes into his life, it's almost as if he can see land for the first time in years—but he's afraid of it.
The movie is Paul Thomas Anderson's surrealist masterpiece in a career defined by isolation, and it showed that Adam Sandler wasn't the one-dimensional comedian that the industry thought he was.
3. Serendipity (2001)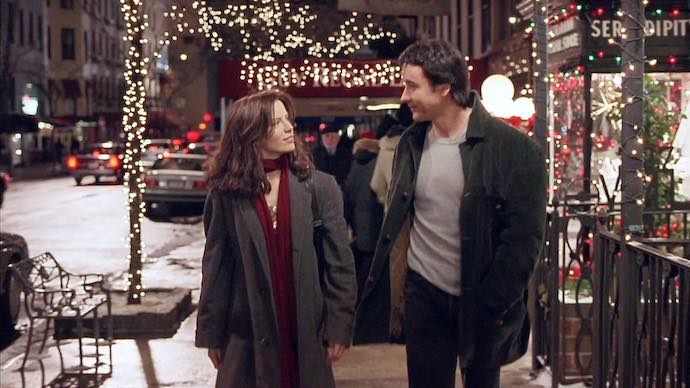 Serendipity is the kind of film that you might've avoided watching because somebody once told you it was bad. And why is it considered bad? Because it felt a little clichéd when it released.
But Serendipity isn't bad at all. In fact, one could argue that it's a solid representation of the cliché done well. It has everything that was expected of a mid-2000s romantic comedy and presents nothing that's entirely original, but that's not really the point.
Serendipity is about two strangers who decide to leave their chance of ever meeting again up to fate. They stumble into one another again years later, and we get to experience their story with them. It's an easy watch with funny dialogue and cute humor!
2. Youth in Revolt (2009)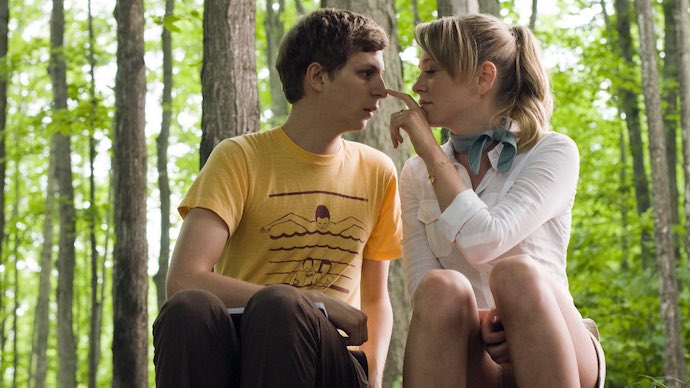 Youth in Revolt is a charming tale that grows darker and more wildly entertaining the further it gets into its runtime.
Michael Cera plays a teenager who falls hopelessly in love with a girl he meets on vacation, and he goes to surprising lengths to be reunited with her. All in all, it's a ruthlessly fun tale about teenage escapades born from the hormones of youth.
The film's dialogue is a cutting change from the usual nonsense of the era, with both leading characters often saying what they mean in the most direct ways possible. They both show a near-total lack of regard for the adults around them, as teenagers are want to do.
Armed with a powerful supporting cast that includes Steve Buscemi, Ray Liotta, Justin Long, Jean Smart, Zach Galifianakis, and Rooney Mara, Youth in Revolt feels like a film made for an audience that didn't exist long enough to appreciate it.
1. Zack and Miri Make a Porno (2008)
Zack and Miri Make a Porno is Kevin Smith's film about two best friends who can't afford to pay their bills, so they come up with a brilliant idea: make a pornographic film together.
Sadly, while everyone spent their time and money watching Iron Man and The Dark Knight, Zack and Miri Make a Porno flew under the radar when it came out in 2008.
Led by Seth Rogen and Elizabeth Banks, the film's lewd premise only serves to make the couple's dynamic more intriguing, as their long-standing friendship turns into a newly discovered physical attraction.
The film has its moments of cliché and Kevin Smith-style dialogue, but it doesn't suffer for it. The fun and original story gives the dreariness of their lives a vibrancy that's engaging from the start, alongside two performances that set the tone for the rest of the dedicated cast.